Thailand has long been a favourite holiday destination in Asia. With its tropical climate, amazing food and very hospitable locals, it is no wonder that foreigners take a liking for this warm country and leave wanting to return again. Throughout the year, tourists from all over the world flock to the cities of Bangkok, Pattaya, Chiang Mai and Phuket. Yet many miss Kanchanaburi, a little town in West Thailand filled with beautiful nature and a very rich history.
If you are planning a trip to Thailand and desire a peaceful yet enjoyable time, why not give Kanchanaburi a chance? Here are 20 photos of Kanchanaburi that will make you want to book a flight there immediately.
1. Welcome to the land of lush greenery!
2. Be mesmerized by the beauty of Erawan National Park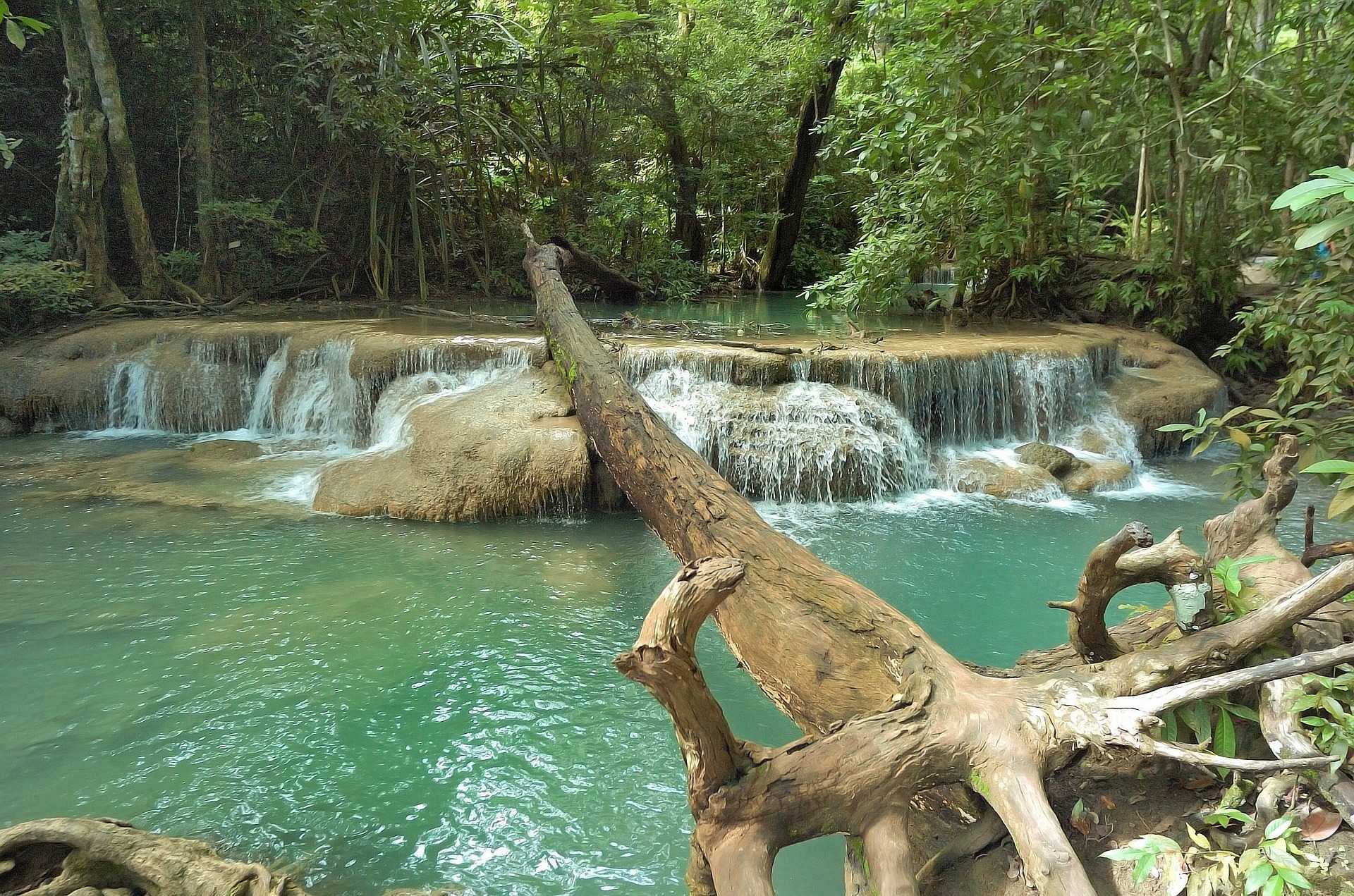 Fun Fact: The ponds in Erawan National Park are loved for their unique shade of emerald green. This is due to the chemical reaction between the limestones present in the ponds and the water which flows through it. Be sure to catch this amazing sight while you're there!
3. Take a refreshing dip in the waters of Erawan Waterfall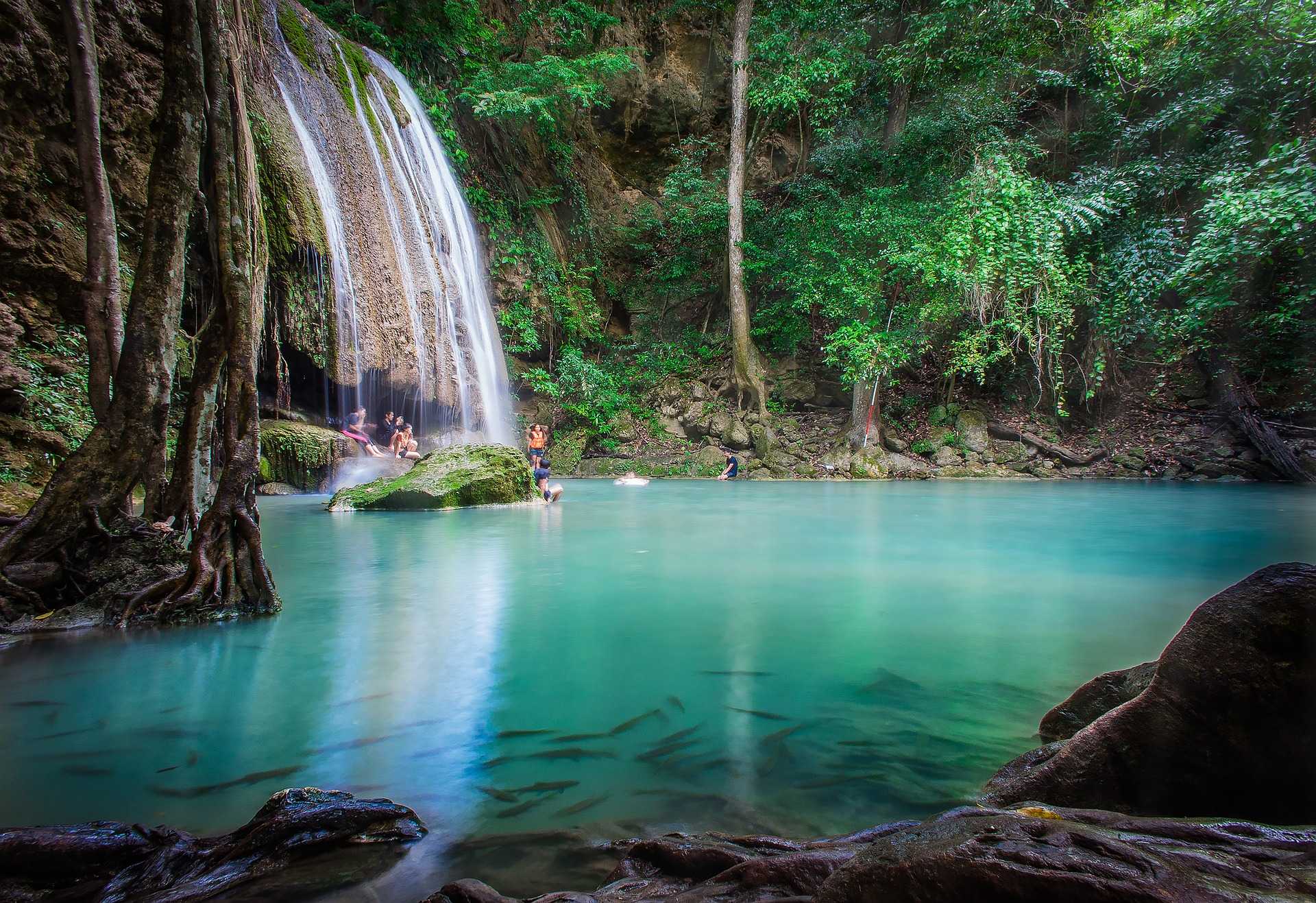 Don't be alarmed by the friendly fishes that approach you though, these creatures may nibble at your legs but they aren't dangerous at all!
4. Have fun with playful and friendly elephants at Elephant's World
Elephant's World is a non-profit organization that seeks to care for old, abused or abandoned elephants. Visitors can feed them or help these friendly giants take a bath by the river.
5. Explore the ancient ruins of little Angkor Wat – The Prasat Muang Singh National Park
6. Go on a boat ride along River Kwai and soak yourself in the scenic sunset views
7. Or catch the sunset on land, the view is breathtaking too
8. Since we're on the topic of rivers, why not have a sumptuous meal by the waters?
9. Stroll along the iron-rail bridge that stretches across River Kwai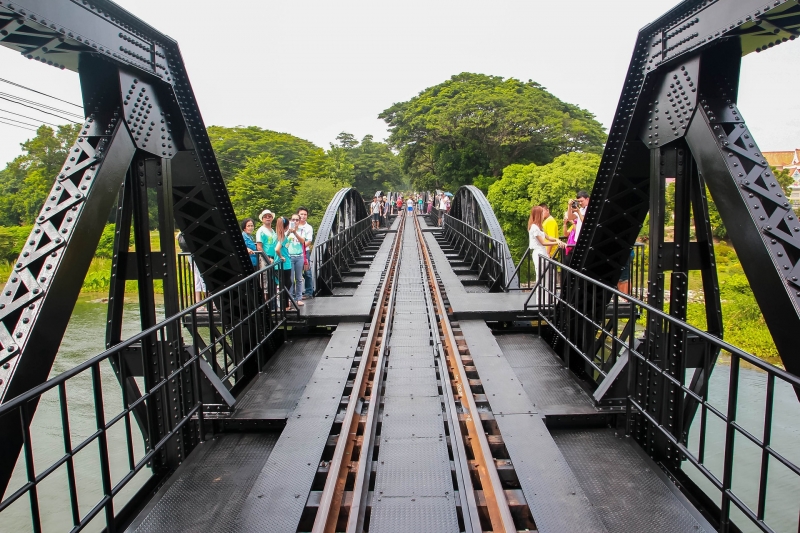 10. Hop on the rickety train travelling across Burma Railway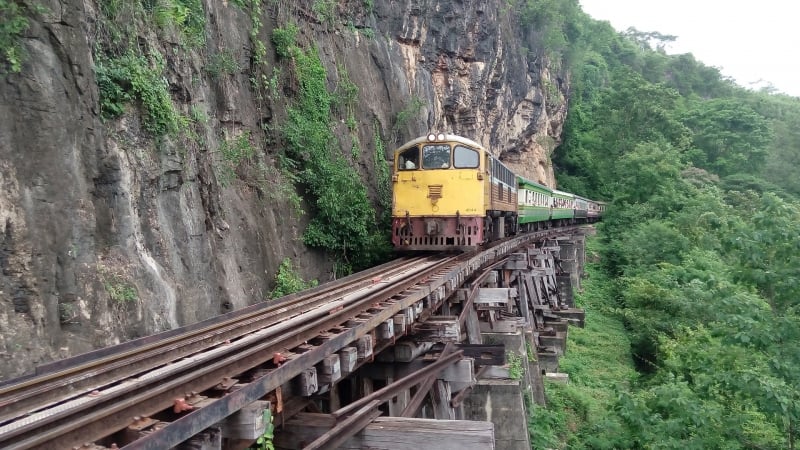 The Burma Railway was constructed by the WWII Prisoners of War, where many died in the process of building it as a result of ill-treatment. Embark on this journey, where a very moving and enriching experience awaits you.
11. Get lost in the elusive Lawa Cave
12. Be in awe of the majestic temples Wat Tham Sua and Wat Tham Khao Noi
13. … and the amazing landscapes promised once you reach the top of these temples!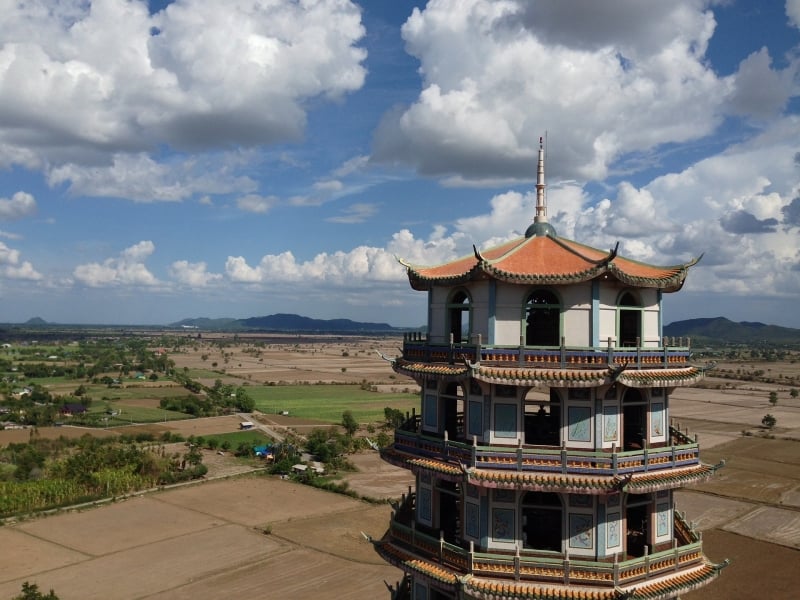 You'll also get a good view of your food source – the rice paddies!
14. Enjoy their mouth-watering street food
15. Witness the stunning Sai Yok Yai Waterfall and the lush foliage surrounding it
16. Walk down memory lane at the Hellfire Pass, a path dug out also by the prisoners of World War II
17. Admire the powerful waterfalls at Khuean Srinagarindra National Park

18. Live your dreams as an animal whisperer at the Tiger Temple!
19. Find all sorts of things at the Damnoen Saduak Floating Market
The floating market is located slightly out of Kanchanaburi and you might require a car trip down. This place sells anything under the sun from hats and local delicacies to quirky trinkets.
20. Appreciate the beautiful gothic architecture of the Nativity of Our Lady Cathedral
Find a magnificent French-style church in the middle of Thailand. Random, but amazing at the same time.
Are you wavering now? Kanchanaburi offers way more than these mere 20 pictures. Experience this impressive town personally, you won't regret it.