With over 50 countries ranging from tiny Liechtenstein through to mighty Russia, Europe is a continent you can visit over and over again. There is one small drawback though. It is also one of the world's most expensive regions to visit.
Hotel prices in the capital cities such as Paris and London hit the wallet hard, and let's not even mention the cost of living in Norway! If you are planning a trip to Europe, and want your budget to go further, these money-saving travel tips may help.
1. Use couchsurfing
Couchsurfing is a hospitality site, where hosts in cities throughout the world offer free accommodation for travellers. The guests can show their appreciation by cooking a meal or bringing a small gift. Want to be able to stay somewhere like Rome for free, and also have a new friend to show you around? Couchsurfing may be for you. Anyone looking for a genuinely authentic experience should try this fun way to stay in cities throughout Europe and save themselves a small fortune on accommodation costs.
2. Stay in hostels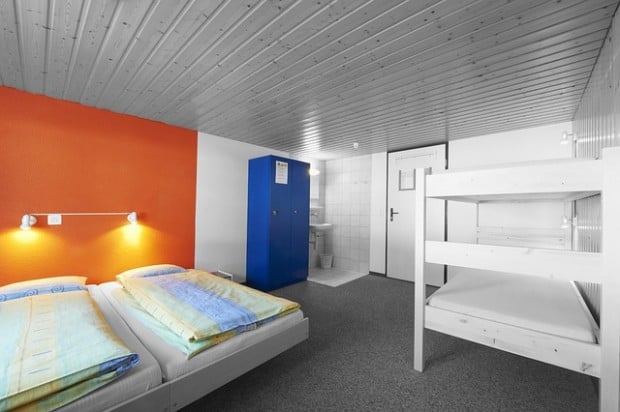 Hostels are not as cheap as they used to be, but you can still save a great deal on accommodation costs by using them. Almost every major city or tourist destination has a hostel/backpackers/youth hostel. The reason that they work out to be less expensive than hotels, is because people sleep in 'dorms' of normally between 4 and 10 people. The advantage is that it may cost as little EUR 9 (SGD 13.50) a night in cities such as Barcelona, and you'll also get a chance to make friends with your dorm mates. The downside is that you might have to endure someone snoring loudly through the night!
3. Or try Airbnb
Airbnb is a platform for homeowners to rent out rooms on a per-night basis. Generally speaking, they are cheaper than hotel rooms, and also gives users the chance to interact with locals. This is a step up from couchsurfing and hostels, but still enables you to save a little money on accommodation as you travel.
4. Travel on buses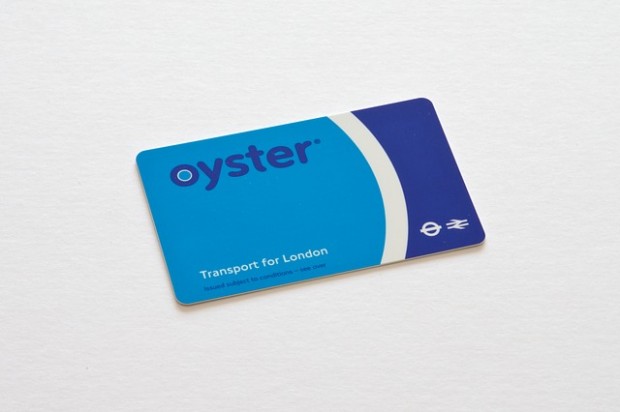 This is the cheapest way of travelling around Europe, be it from country to country, or within a city. It is worth finding out if passes are available, for example, if travelling in London, the Oyster Card is a great deal.
5. Fly with budget airlines
The chances are, if you are visiting Europe you will want to see more than one country. Several budget airlines such as Ryanair and Easyjet operate throughout the region, and some of the flights are incredibly cheap. It is not uncommon to see flights from London to Germany start from as low as EUR 19 (SGD 28.50) when there is a sale.
6. Consider buying an Interrail Pass
There are various passes available which can grant unlimited train travel from one country through to 30 countries. If you are thinking of doing a lot of travelling in Europe, one of these may save you a significant sum of money in the long run.
7. Overnight trains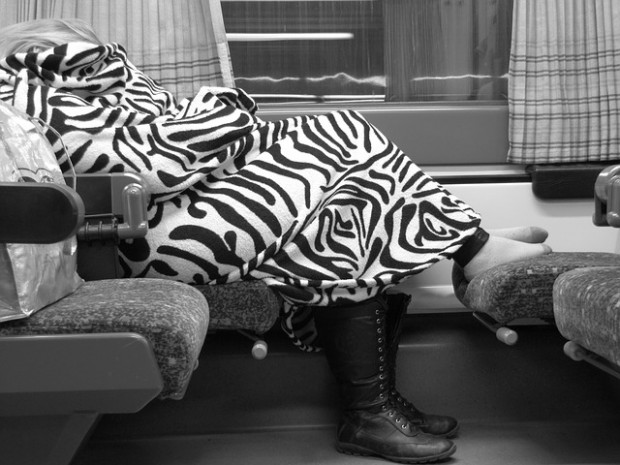 Whether you choose to buy an Interrail pass or not, when it comes to train travel, take on overnight train for long journeys. This way, you save on accommodation costs by sleeping on the train, and also on time, as you will be travelling to a new city overnight.
8. Avoid summer
Prices start to rise quite dramatically from June through until the end of August. In particular, August is crowded and busy almost everywhere in Europe as everyone takes their annual vacation. Avoid these months if possible.
9. Use Your Student Card
Don't forget to take your student card with you! This will give discounts for many things, including admission fees for popular attractions. Don't have a student card? See if you can 'find' one from somewhere!
10. Take advantage of free museum admissions
In some cities such as London, you may find that the majority of the best museums are free to enter. In other countries, there may be a charge. It is worth checking beforehand if museums have 'free entry days'. Some countries have these on the first Sunday of every month.
11. Be flexible
This is probably the best piece of travel of advice that will not only help save you money, but ensure you have a good time. Being flexible, means that you can take advantage of exciting opportunities that come along.
Also Read: 23 Awesome Tips to Budget Travel Like a Pro
12. Find the nearest supermarket
If you eat out for every meal, it is going to leave you with a hole in your pocket. Buy food from a supermarket, and you can have a picnic every day!
13. Check out the bakeries and try street food
Image Credit: Nikolas Moya
If you do want to eat out, then check out the bakeries and the street food. A souvlaki in Greece will fill you up for just EUR 2 (SGD 3), as opposed to a restaurant meal which may cost around the EUR 10 (SGD 15) mark.
14. By a local SIM card
If you are using your phone from home, you will end up paying some steep roaming charges. If you think that you will be using your phone a lot, then it is wise to get a local sim card.
15. Tap on free WiFi
There is plenty of free WiFi around if you can find it! Many libraries and museums have free WiFi, as do chain franchises such as McDonalds and Starbucks. There is no need to pay for something that you can get for free.
16. Take note of different currencies
Not every country in Europe uses the Euro, so it is worth checking which countries use what currency. Avoid changing money at airports at all costs – The exchange rate is ALWAYS terrible! Also, if you're up for a budget trip around Europe, consider going to these affordable European destinations. They all share one thing in common: they don't use Euro as currency, and thus are relatively cheaper for travellers.
17. Enjoy free entertainment
There is all sorts of free entertainment to be found in Europe! Open-air orchestra concerts and amateur dramatics to pub bands and street performers. Go online when you get to a new city, and check out the latest events that are going on. You are bound to find something free and exciting.
18. Go on free walking tours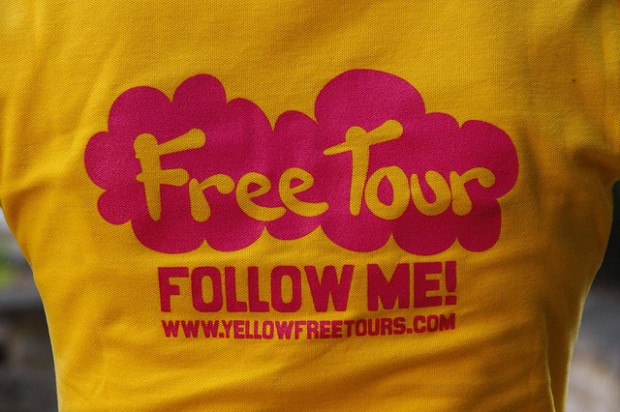 Image Credit: Kalev Külaase
Most European cities offer free walking tours – simply search for them online. These free walking tours are a great opportunity to meet other travellers as well. Don't forget to leave the guide a tip at the end of a walking tour! It is also possible to find free walking tour apps which even have maps and commentaries on them to download to your smartphone, and you can use that to guide you.
Also Read: Reasons to Make that Europe Trip Happen