The NATAS Travel Fair 2015 is upon us, and we all know what this means! Massive savings and great deals galore! With so many exhibitors at the fair, it might be hard to pinpoint the best deals and savings for your next trip unless you fancy spending hours dragging yourself up and down different aisles, tediously comparing prices. Don't worry, we've got you covered, here are some of our picks by travel destination for the best deals at NATAS 2015.
Best Australia and Maldives packages with Jetabout Holidays (Booth no. 8H22)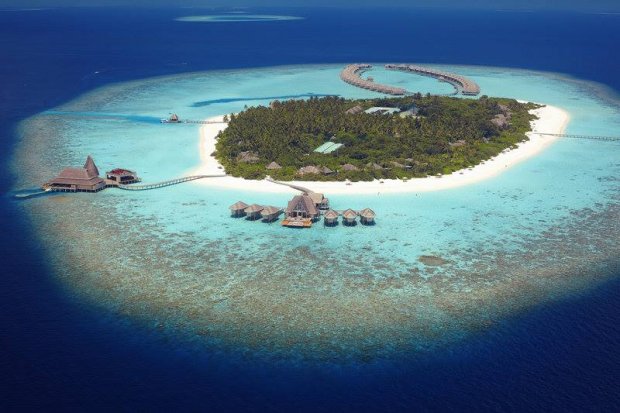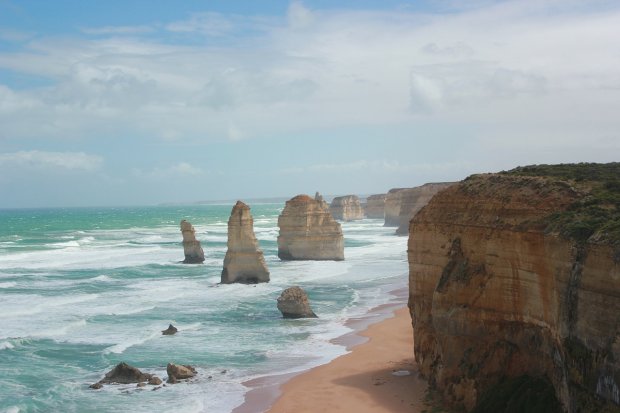 Jetabout Holidays (Booth No. 8H22) is not only a reputable travel specialist for Australia and New Zealand tours, but also an agency that's into MAD promotions. Go for their Australia packages that bring you to the iconic Phillip Island and Lakes Entrances where you'll be mesmerised by the sights. If Australia is not your thing, go for their Maldives promotions.
Top picks
1. All-inclusive 7D6N Self Drive Sydney-Melbourne Coastal Drive from only SGD 895, including a complimentary Dolphin-spotting Cruise with lunch.
2. 3-night stay at the 5-star Sheraton Full Moon Resort & Spa from just SGD 735. This package includes return speedboat transfers from Male International Airport PLUS a fourth night stay, absolutely free!
Also read: Jetabout Holidays NATAS Travel Fair 2015 Specials
Head to Turkey with Insight Vacations (Booth no. 8H21)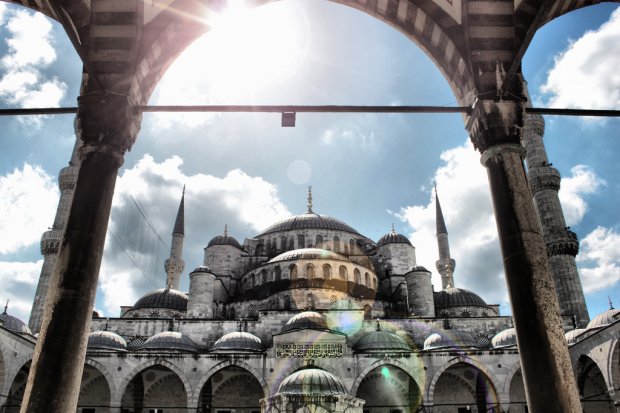 Image Credits: Veronica Aguilar
Turkey is one of the latest up-and-coming tourist destinations, and Insight Vacations (Booth No. 8H21), who specialises in tours to Europe, have just the package for you! Catch the famed whirling dervishes in action, check out the Hagia Sophia, soak in the culture and atmosphere at the renowned Taksim Square, and eat some delicious kebabs for the authentic Turkey experience.
Top pick
Turkish Delights tour at a promotional price of SGD 1375 for an all inclusive 9D8N trip, amounting to savings of SGD 220 per couple!
Also read: 10 Reasons to Visit Turkey This Year
Cruise to Malaysia with Citystate Cruises (Booth no. 8H01)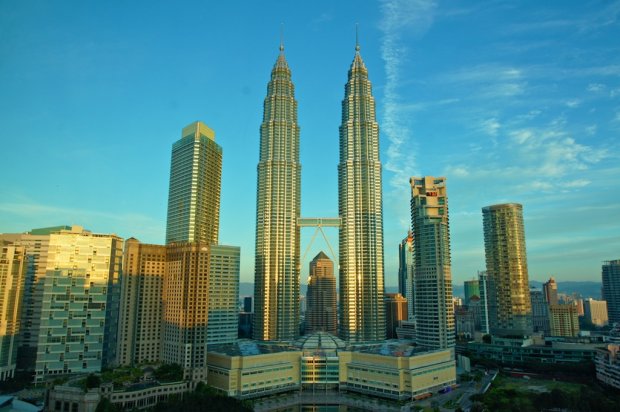 Image Credits: Uwe Schwarzbach
Set sail to Malaysia on Citystate Cruises' (Booth No. 8H01) first ever exclusive chartered cruise Legend of the Seas, which boasts 11 decks and capacity for over 2,000 guests. With ports of call at Penang, Port Klang, and Kuala Lumpur, the cruise guarantees you ample opportunities to explore the different towns of Malaysia and try out their world-renowned cuisines.
Top pick
4D3N Best of Malaysia Cruise package at an early bird rate of SGD 498, with savings of up to SGD 230 per person!
Cruise to Thailand with Royal Caribbean Cruises (Booth no. 8H24)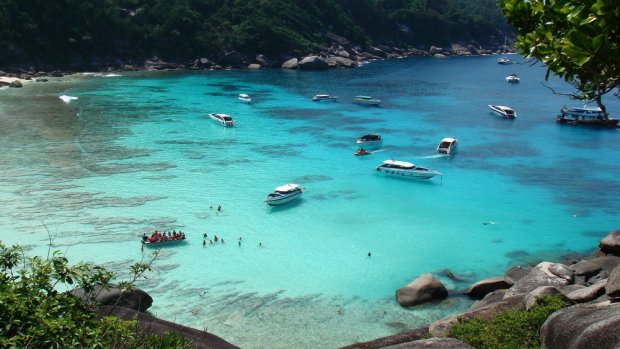 Image Credits: fotocommunity
Forget about flying to Bangkok, that's way too mainstream. Why not cruise to Thailand with Royal Caribbean Cruises (Booth No. 8H24) instead! You will get the best of both worlds with ports of call at Bangkok and Ko Samui, as you get the vibrant city life with brilliant shopping and nightlife options in Bangkok, along with the idyllic beach getaway in Ko Samui.
Top pick
The 6D5N Thailand Explorer Cruise starts from SGD 629 per person, offering you savings of up to SGD 500 on one trip! What a steal!
Go Italian with Trafalgar Travel (Booth no. 8H17)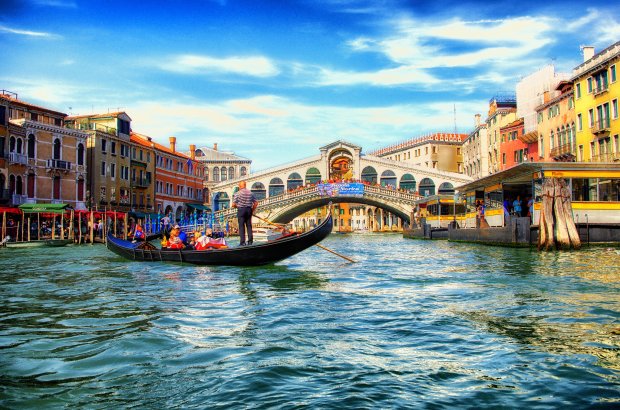 Image Credits: Adam Smok
Italy is famous for la dolce vita, roughly translated it means the good life. With good reason too, with a cuisine that is popular worldwide, and a culture and history has won over the hearts of many. Home to some of the most evocative fine arts and architecture in the world,  Italy has rightfully earned its place in the hearts of many travellers who vow to make a return trip.
Top picks
1. Trafalgar Travel is offering 1-for-1 return airfares to Europe if you purchase their packages with a HSBC Credit Card.
2. Additional savings of over USD 150 per couple when you purchase the 7 Days Jewels of Italy package from a mere USD 971.
Up to 30% off car rentals with AVIS (Booth No. 8H13)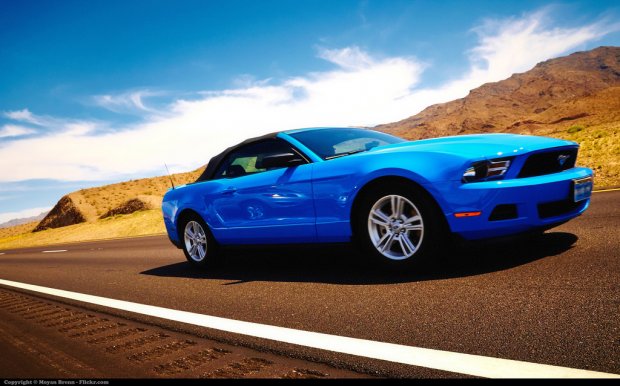 Have you ever wished that you didn't have to rely on public transport on your vacation? AVIS is giving you that chance! You can even embark on that road trip you've always been dreaming about! Get up to 30% off your car rental for your next holiday when you book with AVIS at NATAS Travel Fair 2015.
Also read: 72-Hour Scenic Self-Drive Along Australia's Great Ocean Road
Insure your travels with AIG Travel Guard (Booth no. 8H27)
Set off on your holiday with a peace of mind. Based on previous NATAS experiences, AIG (Booth No. 8H27) usually offers 40% discount at NATAS Travel Fairs, so don't forget to head on to their booth and get your travels insured before you leave the fair!
Best NATAS Credit Card promotions
All the major banks are out in force at NATAS to bring you greater rewards. We've handpicked some of the best NATAS credit card promotions here, including those by OCBC Bank, Citibank, ANZ Bank and MasterCard.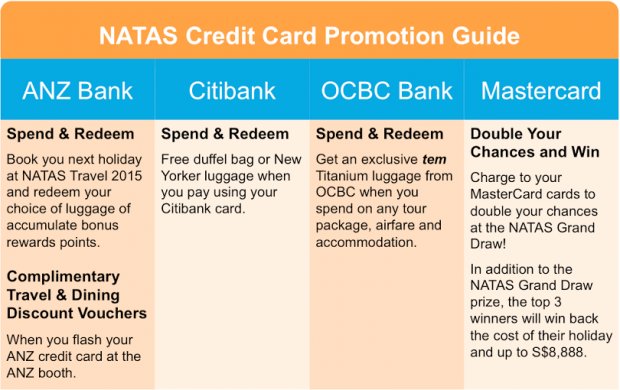 Holding other credit cards? Check out the full list of credit card promotions here. Hopefully this will help you decide how best to spend your hard-earned dollars to accrue the best rewards!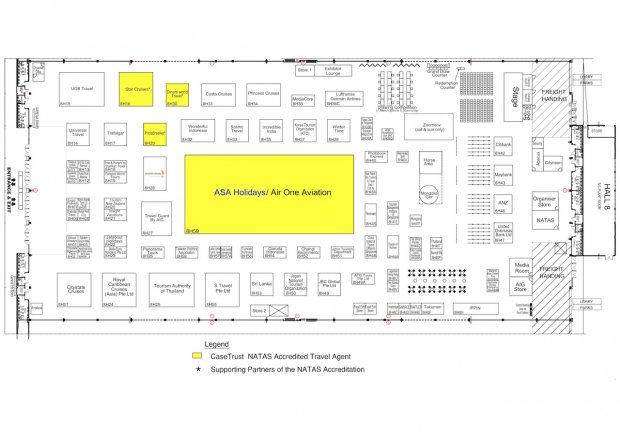 NATAS Travel Fair 2015 will be held from March 6 to 8 at Singapore Expo Halls 8 & 9. Admission is free, and the fair includes an international food exhibition and many lucky draws. Before going, prepare yourself by having a look at the NATAS Travel Fair 2015 Floor Plan above.