With every mention that I'm heading to Naples, I get the same wide-eyed shell-shocked expression.
"Are you sure? It's really dangerous there!"
"Make sure you keep everything safe. It's extremely dangerous."
Even the hotel concierge staff took my hand, looked me straight in my eyes and told me to be careful. These were not comforting signs, and I landed in Naples nervous about what was to come. My greatest fears were founded immediately after I landed at Naples Airport. 
At the airport's tourist information counter, I was handed a brochure and was told that the taxi fare to the historical centre of Naples, where my hotel was, is a fixed 16 Euros. This simplified things, as I would not have to worry about a taxi driver cheating on meter rates. However, the taxi drivers at the taxi queue insisted on 25 Euros to go to my hotel. I showed them the brochure and argued, refusing to be cheated. Thereafter, the taxi drivers started ignoring me. They boycotted me and picked up the passengers behind me.
As I was about to turn back to the airport to find an alternative mode of transport to my hotel, a young taxi driver ended an ongoing Italian shouting match with another driver and offered me to send me to my hotel. At the destination, he did not have change when I handed him a 20 Euros note and I gladly told him to keep the change. My cousin who arrived the same day but booked the taxi online paid 60 Euros for the same ride.
While my visit to Naples got off to a rough start, every moment there made me fall more in love with the city. Here's why Naples is a must-go destination for every traveller (and pizza lover).
1. Naples is not as dangerous as you think

Naples, located in Southern Italy, has had a reputation for being the country's capital of crime. This is substantiated by the many tourists who return home with horror stories of personal encounters with pickpockets as well as other petty crimes. However, the country has improved significantly over the last few years. 
In my few days there, I saw policemen standing or patrolling no more than 100 metres from each other. throughout the city. Their presence gave me a peace of mind. Never once in the whole trip did I feel threatened, not even when my family and I were walking through the streets at 11pm after dinner. The bustling nightlife kept the streets bright, busy and noisy. The music and lights made the graffiti art on every wall come alive and the whole city felt cheery. 
2. Your dollar goes a long way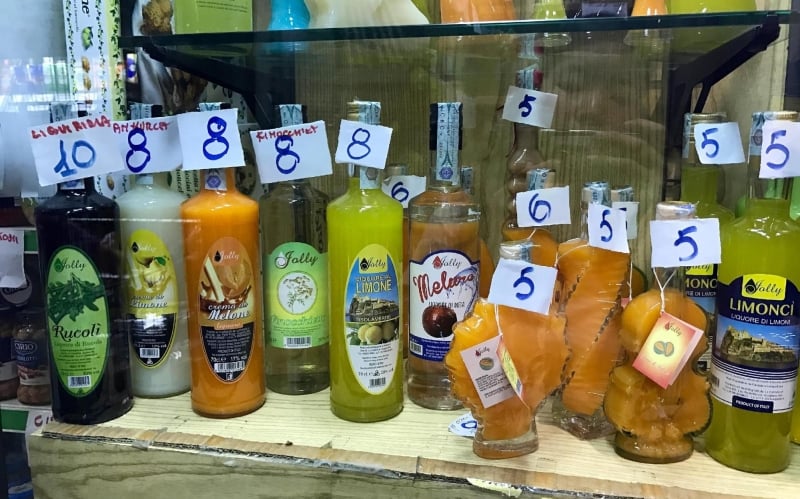 The further down south you go in Italy, the cheaper things tend to be. Naples is located along the coast of Southern Italy, so food and shopping are extremely affordable. A tasty meal can range from 2-5 Euros per person on average. Accommodation is also significantly cheaper than in surrounding areas such as Capri Island and Sorrento. 
3. There's much to see and do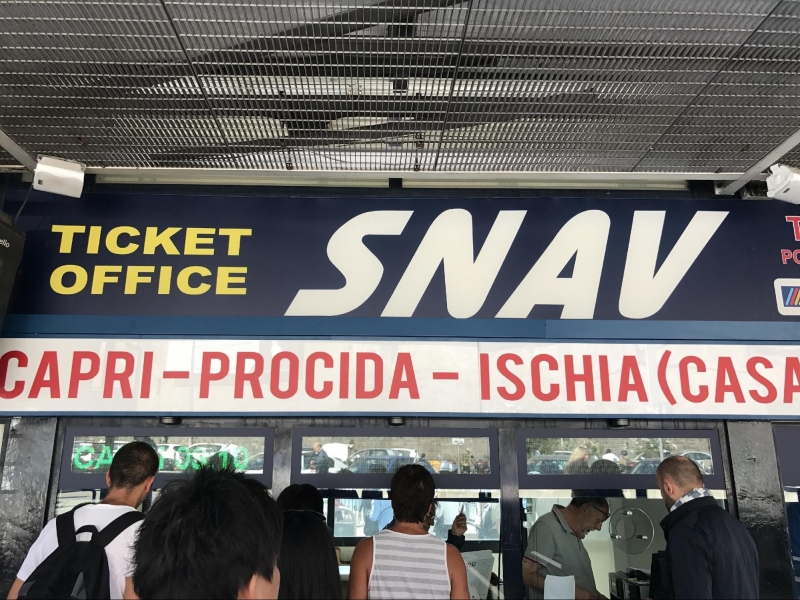 Naples's location makes it a great base for day trips to nearby places. For instance, you can take a boat out to Capri Island to admire the Blue Grotto, Pompeii and Herculaneum (to remember the victims of a tragic volcanic eruption) or spend the day along the Amalfi Coast. 
Even within Naples, there is much to do. The National Archaeological Museum of Naples houses important artefacts extracted from the city after it was buried in volcanic ashes almost 2,000 years ago. Be prepared to spend 4-5 hours at the museum pondering over the amazing mosaics on display as well as the currencies and pottery used by the citizens of Pompeii. Also, make sure you find the secret room (hint: it's on the second floor and you don't want to miss it!). 
Buried 40 feet below the ground is the history of Naples frozen in time. Take an underground tour to witness the Greek-Roman aqueducts, the Roman theatre and the effects of WWII on the old Napoli. To witness underground wells and water sewage systems, the tour requires you to squeeze through tiny corridors in the dark, so I would not recommend it for anyone with serious claustrophobia. 
Europe has many cathedrals beautifully decorated with bronze, silver and gold sculptures of all kinds. However, Museo Cappella Sansevero is world-famous for the Veiled Christ, a sculpture of Jesus in his dying moments covered with a veil. Admire the artist's precision and skill in the details of his work that shows the veil flowing over Jesus's writhed body, almost as if the marble were flowing right over him. A less famous yet no less impressive work of art is located on the front right wall of the chapel. This sculpture shows a man attempting to break free from a net. Look closely to observe the artist's effort in carving out every single crease of the marble rope to make it look almost real. 
With so much to do, you'll never have a bored moment in Naples. 
4. It's the best place to soak in the true Italian culture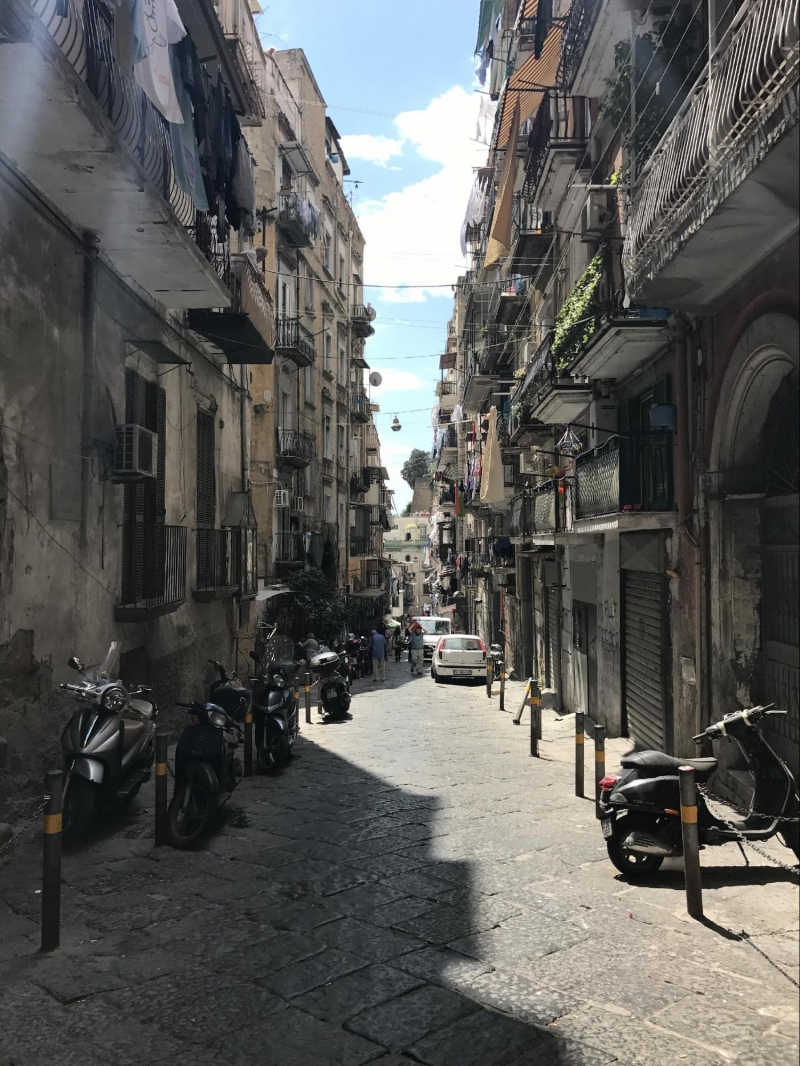 If you love everything Italian, Naples is a must.
After visiting the various attractions around the city, stroll through the narrow, winding alleys to greet locals who sit by their door or window to chit-chat with each other as they avoid the hot afternoon sun. Short buildings, no more than four stories high, are covered in graffiti, so all the city walls dance with the colours of stories untold. Almost every restaurant serves only authentic Italian fare like delicious pizza, local bakes and beer. The famous Margherita pizza, bearing the colours of the Italian flag, originated in Naples!
As you admire your surrounding, remember to keep your eyes on the road because, as the locals say, "the white lines on the roads are for decoration". Traffic rules are disregarded so don't be alarmed when a motorist zooms past you as you step on a zebra crossing.
Here are some tips from my experience in Naples:
First of all, for obvious reasons, don't wear expensive jewellery. Keep your valuables secure, whether it is with you or at the hotel. I kept my valuables, including my wallet and passport, in a small purse that could be easily hidden inside a light jacket. Alternatively, you can wear a fanny pack. Also, split your cash. For example, I had some in my phone cover, my wallet, my purse and my pockets. You can even hide them in your shoe! The point is to make sure that even if you are a victim of pickpocketing, you still have money to fall back on.
Lastly, do your research. As with every country, there are places that should be avoided. When I was in Naples, I was warned against going to the Spanish quarters. Before your trip, find out more about the current situation in the city and avoid dangerous areas. After that, relax and have yourself a great time in Naples.