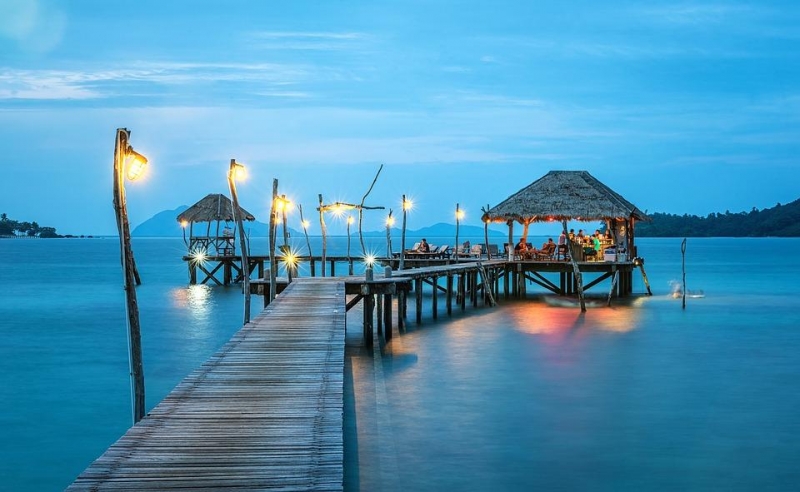 If you're a traveller, you're most likely familiar with Thailand's compelling reputation as a tourist hotspot. Amazing food, natural wonders, and intriguing cultural attractions are all touted as prominent reasons to visit this breathtaking destination.
However, you might be surprised to learn that Thailand is also home to some of the most astounding adventure-filled activities on Earth!
So if you're in Thailand and want to push your limits or test your boundaries, here are some of the most adrenaline-pumping adventures to check out.
1. White water rafting – Mae Taeng River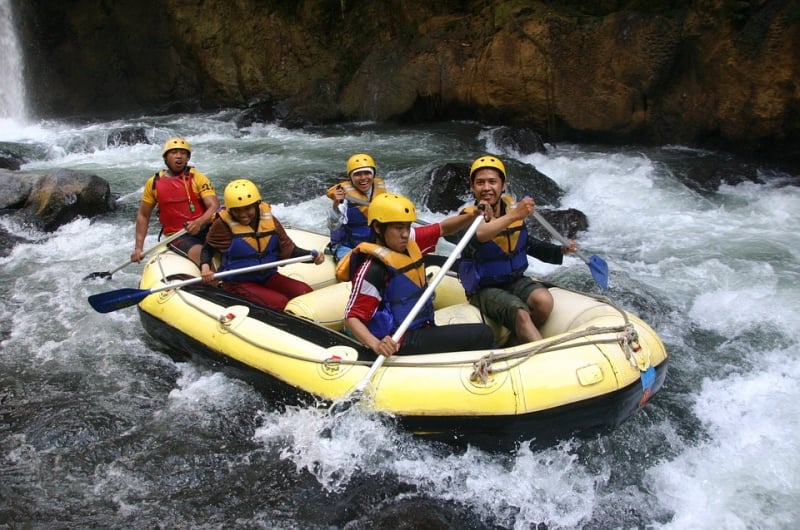 For those of you who aren't familiar with this sport, white water rafting involves using an inflatable raft to navigate a river or other body of water. Dealing with risk and relying on teamwork are crucial elements of the package and this can lead to a memorable, thrilling experience.
One of the best white water rafting locations in Thailand is the Mae Taeng River in Chiang Mai which features about 2 to 4 class of rapids and exotic wildlife, orchid valleys, mountains, canyons, and indigenous hill tribes. White water rafting may not be available all year round so plan your trips wisely. There are also various levels of rapids and you should determine which of them you want to take on.
Mae Taeng River originates in the Daen Lao Range in the Wiang Haeng District in Chiang Mai, near the border with Burma. Be prepared because reaching this destination may require driving out into the dense jungle. There are various rafting companies that offer packages at different prices ranging from RM200 to RM500.
2. Scuba Diving with Whale Sharks – Surin Islands
No adventure destination list would be complete without scuba diving, right? While this can be a great activity all on its own, imagine scuba diving with whale sharks!
Underwater enthusiasts (and those who aren't too squeamish) should head on over to the Surin Islands, where the Richelieu Rock offers scuba diving sessions at points where whale sharks are usually found. Don't worry, though. As huge and intimidating as they may seem, they're really just 30-feet gentle giants that live on a staple diet of plankton.
Visit the Mu Koh Surin National Park for a chance to dive with these beautiful creatures. Plan wisely, though. The national park is closed from mid-May to mid-October for rehabilitation. February to April are the best times to go. Airports at Surat Thani and Phuket are closest to the island, approximately 70 to 100km in range, with a third airport 150km away in Krabi. There are bus and taxi services that go straight to Khao Lak from the airports, too.
Liveaboard services can also be arranged by some hotels or other agencies. Boat services from Khao Lak are available about 90km from the islands and the entrance fee to the national park is about 500 THB (RM64) for foreigners and about 100 THB (RM12) for local tourists.
3. Skydiving – Pattaya
The weather in Thailand is generally good 365 days a year so that means you can jump every single day! Strap yourself to a jumpmaster and experience what could be the thrill of a lifetime.
Probably nothing screams extreme more than jumping thousands of feet in the air from a moving aeroplane. It's a dream that's likely on the bucket list of many adrenaline junkies and Thailand may be just the place to get started (if you haven't already). You might find that one of the safest and most common ways to skydive is the Tandem Jump (during which you can expect to be attached to an experienced instructor with a dual harness and a single container parachute). Thai Sky Adventures offers various group package discounts for as low as 9,300 THB (RM1,196).
4. Deep water soloing – Tonsai and Railay beaches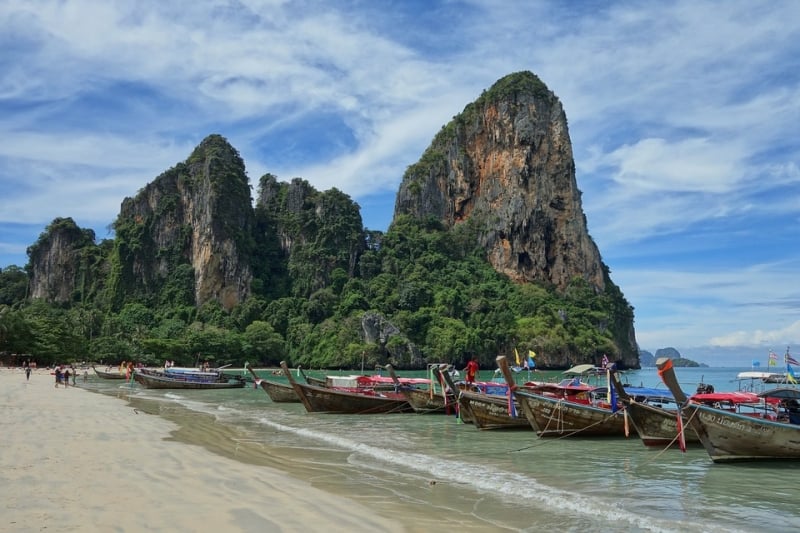 Many adventure-seekers consider this one of the best activities to try out in Thailand. Deepwater soloing can be described as a form of free-climbing that involves bouldering and scaling cliffs without ropes, harnesses or any other climbing gear. The only way up is to climb and the only way down is to leap from the edge, plunging into the water below with rope ladders to help you out from the water (it's a lot harder to climb out than you think).
If this sounds like your kind of thing, then head on over to the Tonsai and Railay beaches, near the Krabi province in southern Thailand which are apparently the best spots for deep water soloing.
5. Zip lining – Chiang Mai
How would you like an adventure that takes you soaring through the dense canopies of the Chiang Mai rainforests? Here, you can experience riding a single-person swing and zipping through the air on a cable that's suspended above the 1,500-year-old Thai rainforest.
Zip lining is only part of the fun! You can upgrade from a single swing to the complete adventure package offered by Flight of the Gibbon, which includes other activities like rock climbing, mountain biking, and Thai village home stays. Prices? Around 4199 THB (RM539) for a basic zip line experience (with various add-on charges for other activities).
6. Sea kayaking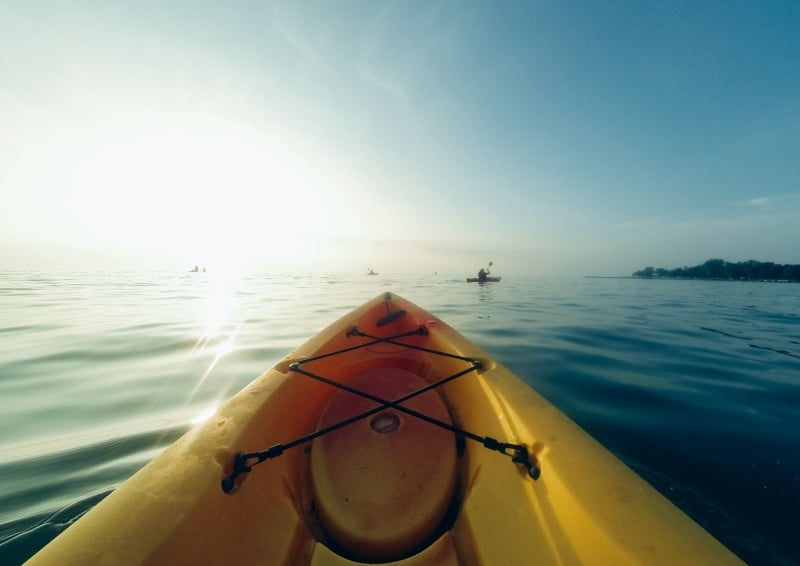 Looking for ways to soak up some of the brilliant natural beauty of Thailand and test the threshold of your stamina at the same time? Why not try sea kayaking with Sea Canoe, an eco-friendly company that has been running in Southern Thailand for over 18 years? They have offices located in various parts of the country, including Phuket and Krabi.
They offer sea kayaking activities in Khao Sok, Trang, and Tarutao. The adventures range from a few hours to over six days and trips can be priced at around 3000 TBH (RM385).
7. Freediving – Koh Tao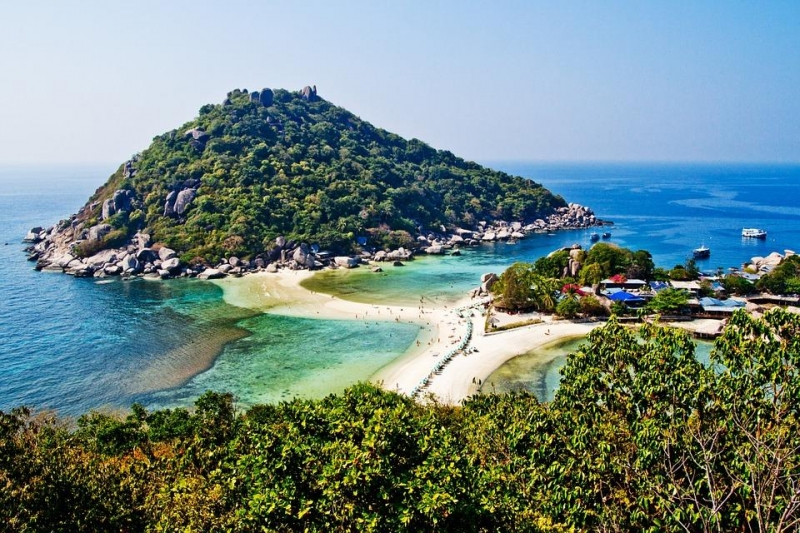 While scuba diving may be a popular activity throughout Southeast Asia, freediving provides you with another option, allowing you to explore coral reefs with an adrenaline-pumping twist!
Also known as apnea, freediving involves diving for a couple of minutes into deep sections of the sea (down to 20 or more meters) while relying on only one breath! This sport has gained serious traction in recent years with many claiming it to be the best adventure activity in Thailand. You'll need to learn to control your breath and push your limits in order to make it through to the end.
Fun fact: Freediving is described by some as an underwater meditation of sorts.
From the airport, you can take a flight to Chumphon or Surat Thani and then a bus to the pier and a ferry that leads to Koh Tao. Freediving courses are available at Sairee Beach.
Here's to even more adventures in the Land of Smiles
And there you have it, seven heart-pumping activities in Thailand to give your next Thai getaway that extra oomph! Which of these are you most looking forward to trying out?
Also read: 7 Perfect One-Week Itineraries for Thailand