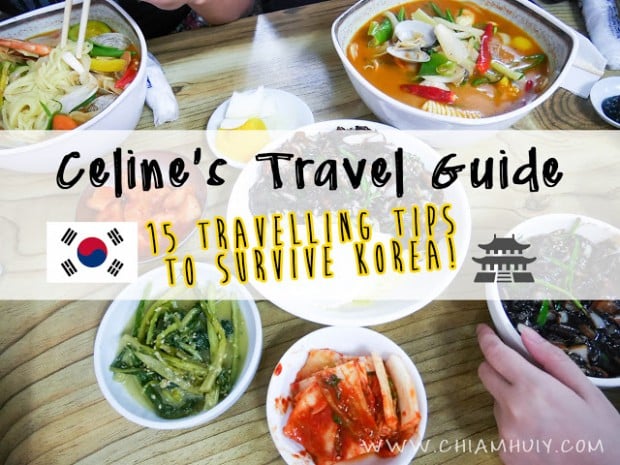 Travelling on a holiday to a country for the very first time can be very exciting. You have a whole new adventure waiting for you, but the idea of planning and being in a foreign land can be a bit distressing. You have completely no idea what's awaiting you – the kind of people, the culture and the laws governing the country you are visiting. Which is why, I've decided to compile my guide to travelling Korea based on my own experience, hoping it will shed some light and preempt you of what to expect when you visit Korea for the first time.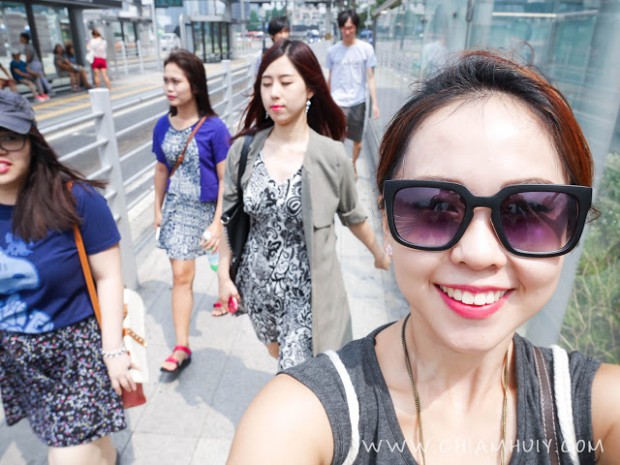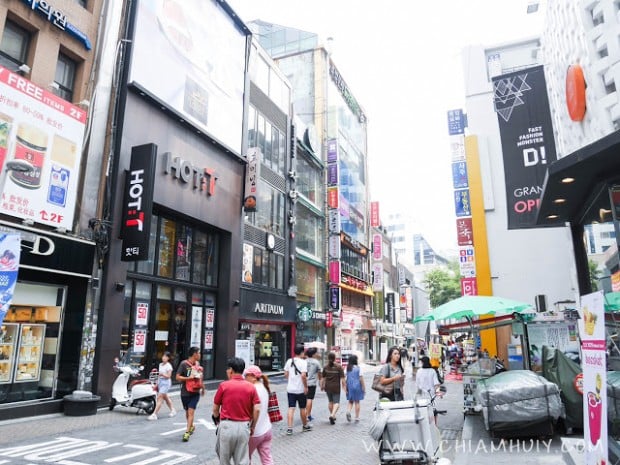 1. How many days is enough for a Korea holiday trip?
My trip was actually 8 full day. In this trip, we joined the K Shuttle tour from US Travels for 3 days, it brought us along the route from Seoul to Busan, hopping cities like Buyeo, Jeonju and even Gwangju! We had 2 days in Busan, and another 3 days in Seoul.
I know I've missed out quite a lot, like the famous Jeju Island which takes a lot of time to reach, and many other iconic places. I think, ultimately, it depends on your main purpose of visit. Ask yourself if you are visiting for the scenery, cultural experiences or more of shopping. I find 8 days enough, but 10 days could have been better so that I can touch on more places like Gamcheon Culture Village in Busan and Bukchon Hanok Village in Seoul. If you're here solely for shopping, 8 days are more than enough!
Also read: 15 Unique Experiences Every Traveller Should Have in Korea
2. Language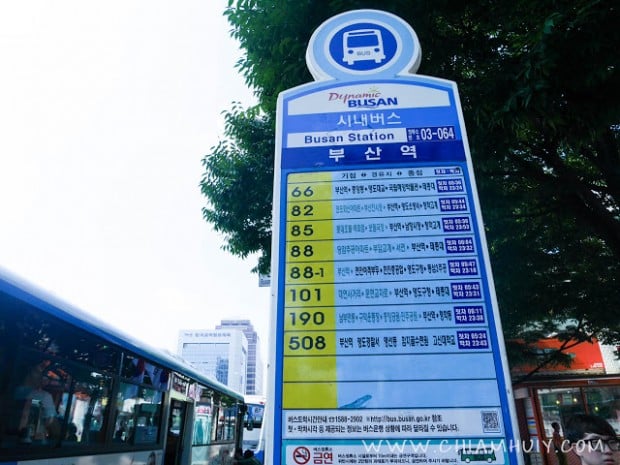 The official local language is of course Korean. However, be prepared that most of the vendors do not speak English, even in touristy areas. If you're a Chinese, you can still understand a little as they know a few Chinese characters like the price of their merchandises. If you're not, you may have to start doing some hand language with them.
Unfortunately, most of the locals can only understand a little bit of English and they can hardly converse with you in English.
3. Money matters
Each KRW1,000 is about SGD1.2. My friend taught me to simply add an additional 20% of the Korean won and remove the 3 zeros behind. KRW10,000 would be of course around SGD12. Going by denominations of 1,000 would make your calculation easier.
Most places accept credit cards too. My exchange rate that time was SGD1 = KRW842. I changed money at Raffles Place Arcade.
4. Public transport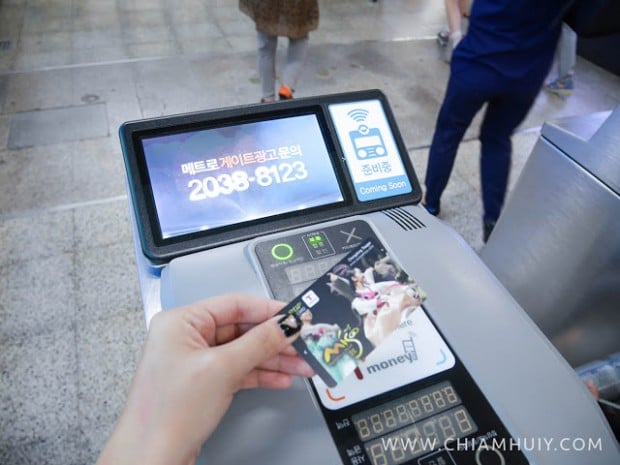 Trains arrive on time and on a frequent basis. If you purchase the Korea T-money card, which is our ez-link card equivalent, each ride would mostly cost KRW1, 250 (~SGD1.50) unless you go slightly further, then it will add another KRW100-300. You have to tap in and out of the gantries when you board the train.
I was told that that cabs here are pretty cheap too. But avoid black cabs here as they can be quite expensive. Take those orange/silver ones. To put into perspective, I cabbed from Taejongdae Park to Haeundae Beach for 1/2 hour for KRW20,000, including toll fees. I've met an unethical cab driver who wanted to extort a fare of almost 5 times of the normal fare and I got off the cab instantly. So be careful on this aspect.
5. Public toilets and hygiene
There are quite a number of public toilets wherever we go, and to my pleasant surprise they are generally clean. You can also often find toilet paper in public toilets. On the other hand, it is extremely difficult to find dustbins around so you may have to carry your trash for quite a distance before you find one bin.
6. Weather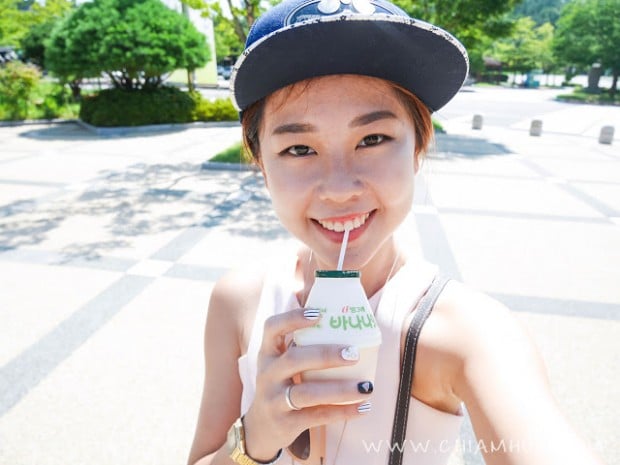 The period when I was here, from late July to early August, can be seriously hot. The government even announced a heat wave warning. So my recommendation is to come during spring, which is between April and June. September's cooling weather is great too.
If you're here in July like me, make sure you bring lots of sunblock and aloe vera gel to defend yourself against the merciless sun! You can barely open your eyes if you don't wear a cap, the sun was just so glaring.
7. Drinking water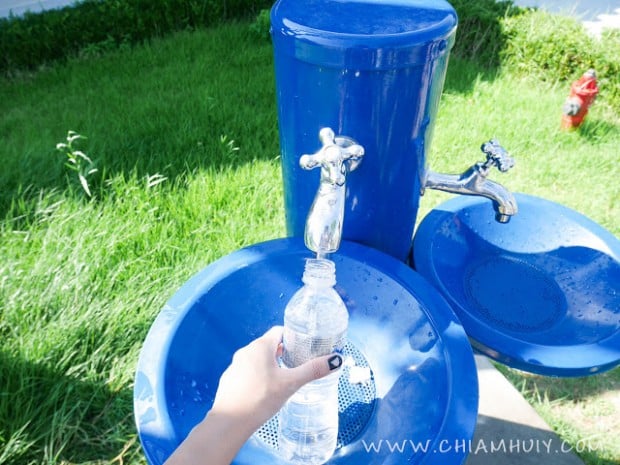 My friend Carolyn also mentioned that the tap water here in Korea is drinkable. Tried and tested, I experienced no sickness after drinking from their tap water. If you still do not feel safe about it, you can purchase bottles of water from their convenience stores or vending machines. They should not cost more than KRW1,500 unless you are in tourist areas.
8. To join a tour or not?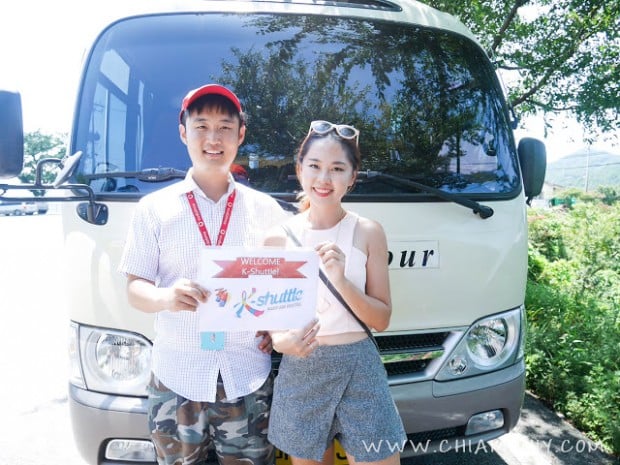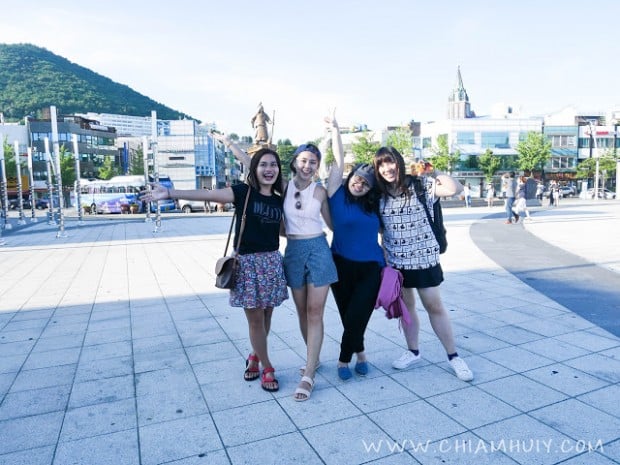 Definitely a yes if you would like to discover the outskirts of city centers like Seoul. There are many parts of Korea that are pretty inaccessible if you do not have a guide or a tour bus to bring you around. For parts of my tour, we took the K shuttle tour from US Travels which has a fluent English-speaking tour guide.
Also read: All You Need to Know About the K-Shuttle in Korea
Having a tour bus to drive you around saves you a lot of time to plan and the energy needed to drive around. You get to rest on the bus from one destination to the next, which saves you energy to explore your next destination.
I'll be doing my Korea Itinerary on this part soon so look out for it.
9. Travel and Korea metro apps
For first time travellers, travel apps are really useful. The train maps might look daunting because it's so complicated, and it surely doesn't help when there are Korean words on it, making it look even scarier. You'll be glad to know that train line map apps like Seoul Metro and Busan Metro Map will save your life here in Korea. For more travelling and food tips, they also have a VisitKorea app that is pretty useful too!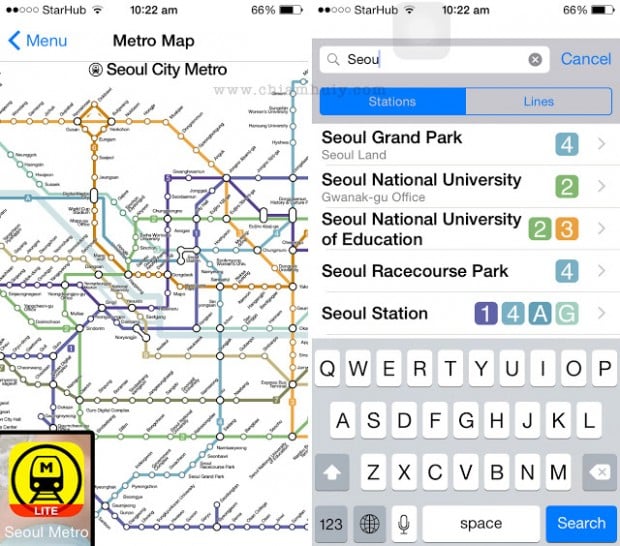 Seoul Metro App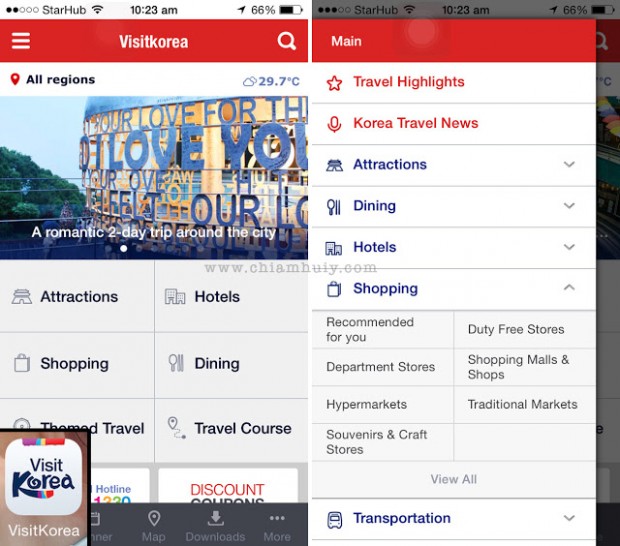 VisitKorea App
10. Tax claims and duty free shops at the airport
I read from TripAdvisor that the tax claims counter refunds your taxes almost on the spot at the airport. To claim taxes, you have to spend more than KRW30,000 (which is ~SGD37) at the beauty stores in Myeong Dong, one of the famous shopping districts in Seoul Korea.
However, I do warn that claiming taxes at the airport can be really troublesome and not economically worth it if you're not buying very high-value items. I spent a lot on cosmetics and the amount I could claim from tax-free global was barely SGD30, so I thought it wasn't worth the hassle. You can read my Myeong Dong shopping guide for tips on how to claim your tax refund.
The duty free shops at Incheon International Airport (Korea) display their prices is US Dollars. You can of course still pay with your remaining KRW dollars. Just be aware of the US Dollar price tags.
11. The locals
The locals can be both nice and rude, I don't deny. Be warned that some of the locals, especially the older generation, can be really aggressive. I wish someone had warned me about this beforehand because I was quite shocked and upset when I experienced people shoving me aside at a crowded place, elbowing me just because I sat too close to him on the train and many other incidents. What I do know is that it's a custom that the Korean older generation naturally expects the younger generation to respect them, but I don't think this is how to ask for it.
In all honesty and fairness, there are many more friendly Koreans out there. Many times we met nice Koreans who exchange conversations with us, a taxi driver who was glad to have us as his first Singaporean passengers and a kind soul who helped us flag a cab after chatting with us. I'm thankful for all these nice people, so here's a shout out to you guys in Korea!
12. Mobile data in Korea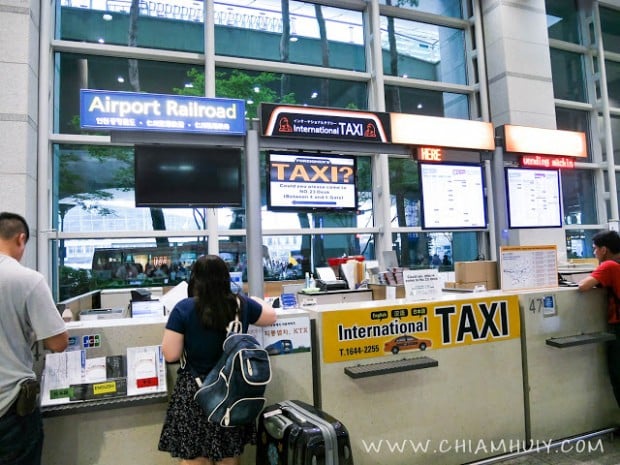 EG Sim collection place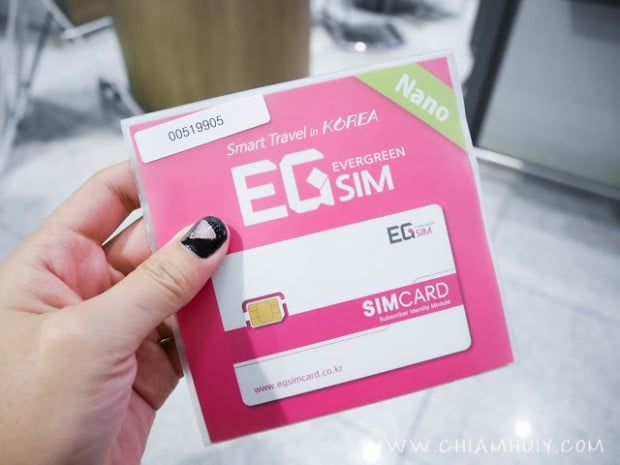 I got my sim card of 1GB data from EG Sim for KRW29,900 which expires in 60 days. My friend who went to Korea after me rented a Wi-Fi egg instead and it costs KRW5,000 per day with unlimited data. All in all, it depends if you would like to share the Wi-Fi device with your friend, or would like to use it for yourself only. The two different data plans are great in different scenarios.
13. Travelling to and fro Seoul and Busan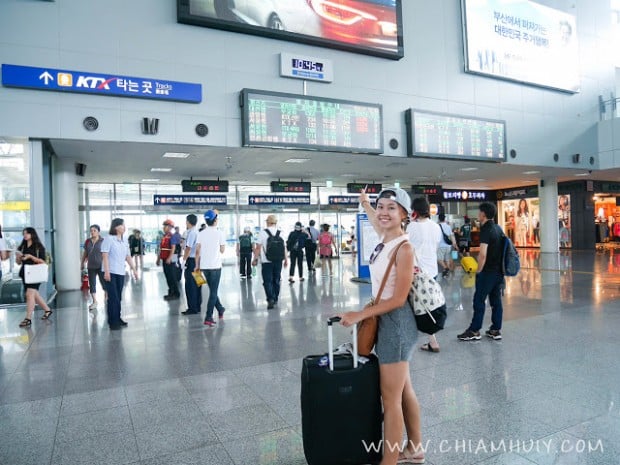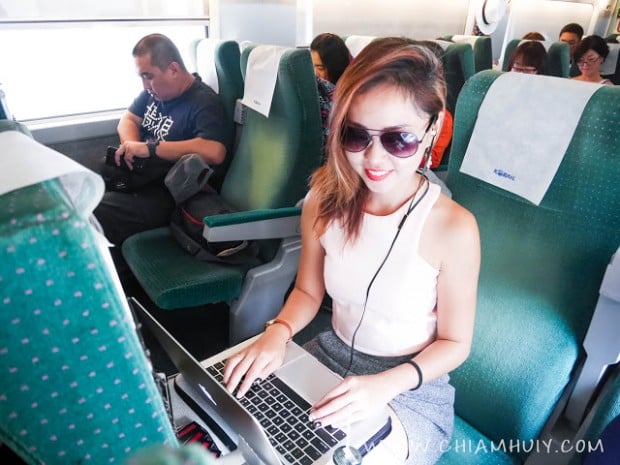 You can take the Korea's High-speed Train (KTX) to travel to and fro Busan and Seoul, which takes only about 2 hour and 45 minutes. Visitkorea website has very extensive information on this. All in all, it was a breeze and very comfortable to take the KTX, and there's even Wi-Fi on board.
They do sell snacks on the train, but you are also free to buy your snacks before boarding and enjoy them while on board.
Also read: 24 Fun Things to Do in Seoul on Your Very First Visit
14. Shopping places in Seoul
I only know a few shopping places in Seoul, and they are:
Myeongdong: Best shopping place for girls and fashionistas. Lots of cosmetics stores.
Namdaemun: For wholesale shopping. Not much trendy items here though.
Dongdaemun: More of affordable clothing, street market style like Bangkok.
Insadong: Cultural place, more for souvenirs.
Garosugil: Trendy cafe streets. High end designer clothing.
Express bus terminal underground shopping: A variety of both cheap and expensive apparels.
Most of these shopping districts close at 10pm.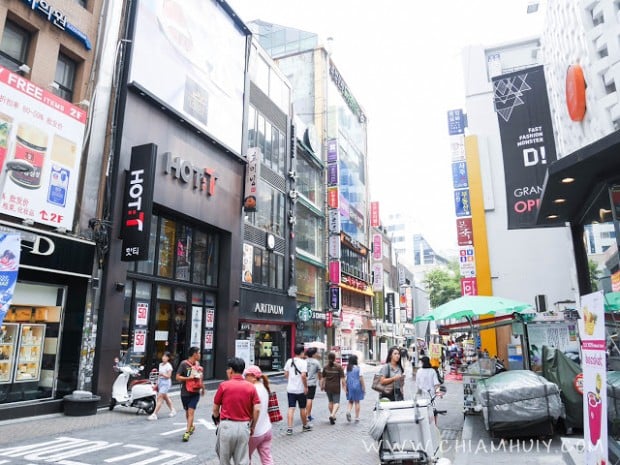 Myeongdong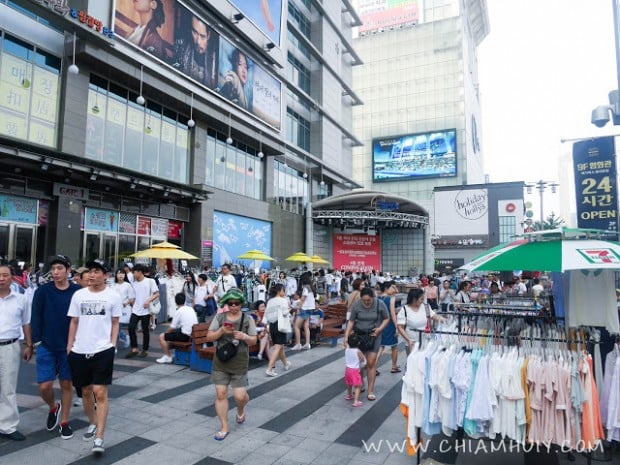 Dongdaemun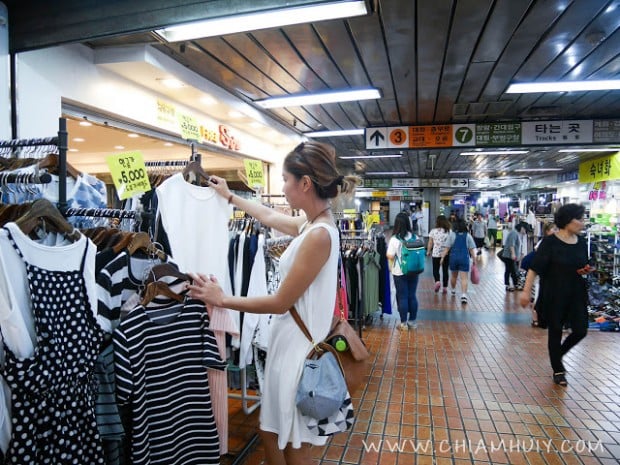 Express bus terminal underground shopping
15. Shopping tips in Korea
I would say my shopping experience here in Korea is quite limited. There wasn't much haggling unlike that in Bangkok because the prices are pretty much fixed. The only times when I wanted to get something are when the stuff are already quite cheap.
Most of the store owners hardly speak English, even those in touristy areas. This means you may have to use hand language to communicate with them, or they may use a calculator to communicate the pricing with you.
I had compiled a long list of shopping tips in Korea, in particular Myeong Dong. Have a read if you would like to know some tips!
16. Some places to visit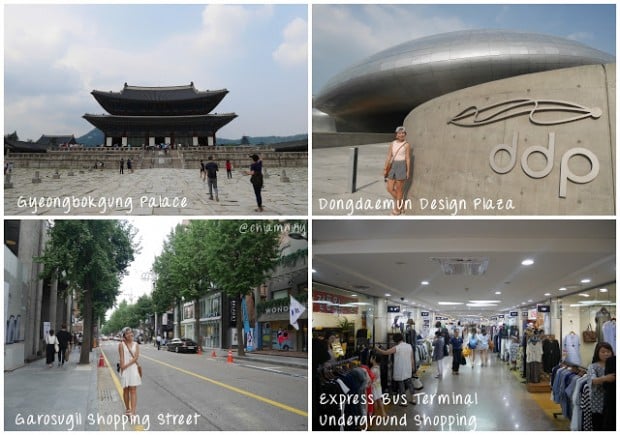 Seoul:
Bukchon Hanok Village
Myeong Dong
Namdaemun
Dongdaemun (& Dongdaemun Design Plaza)
Express Bus Terminal Underground Shopping
Garosugil Shopping Street
Seoul Tower

Busan:
Also read: Korea's Underrated City: 6 Reasons You Should Visit Busan
I guess that's about it. I really hope you will find this simple travel guide to Korea useful, and I'll be excited for you if you choose to visit Korea! There are many things to see, do and eat here that you'll be packed with many fun activities every single day. Never stop travelling and exploring!
If you find this article useful, please share it with your dear friends so that they can benefit as well! It took me a really long time and big effort to compile this post.
Korea is beautiful, but can be expensive. If you're wanting to earn some extra cash before your trip check out MLMCompanies.org.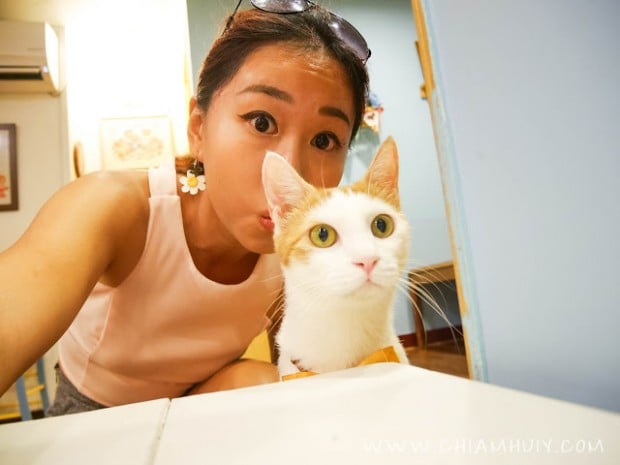 Goodbye!
Thanks for reading! ❤
If you like the post, support by following me on instagram!
Love,
Celine
Contributed by Celine Chiam.