Most people are aware of the grandeur of the Great Barrier Reef but in the midst of this natural wonder of the world lies paradise, a paradise that not a lot of travellers write about or include in their bucket lists. This paradise is called Whitehaven Beach.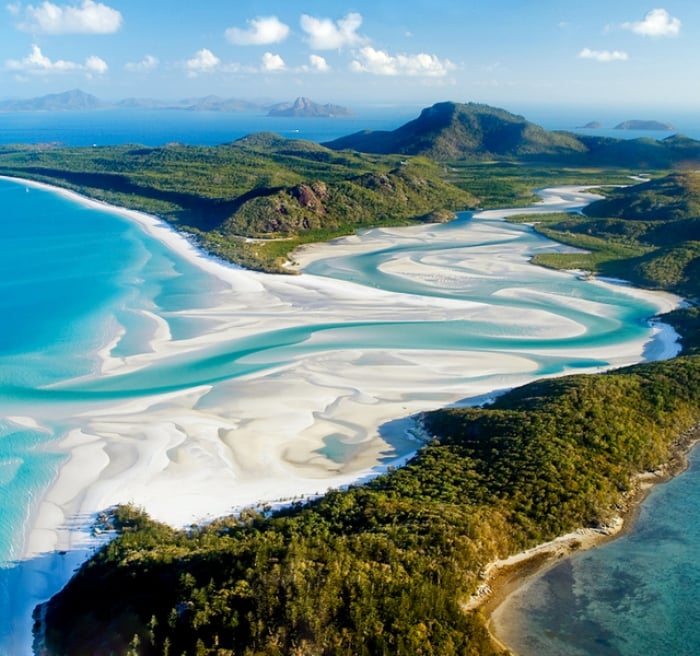 Image credit: Wicker Paradise
Writing this article, I do feel like I am cheating on my own country. Credited so many times as the best island in the world for the past few years is closer to home yet I choose another beach in another country as my paradise. El Nido will always have a special place in my heart. It is indeed an amazing island. But we all have our preferences and in my entire life so far, nothing has beaten the overwhelming feeling I had when I experienced Australia's Whitehaven Beach.
Whitehaven Beach is credited as Australia's best beach according to different media platforms. It is also among many that have been part of the top 10 beaches in the entire world. It is known for its whitest sand as it is made up of 98% silica, a compound that makes the sand brighter and emits that snow-like complexion.
How to get there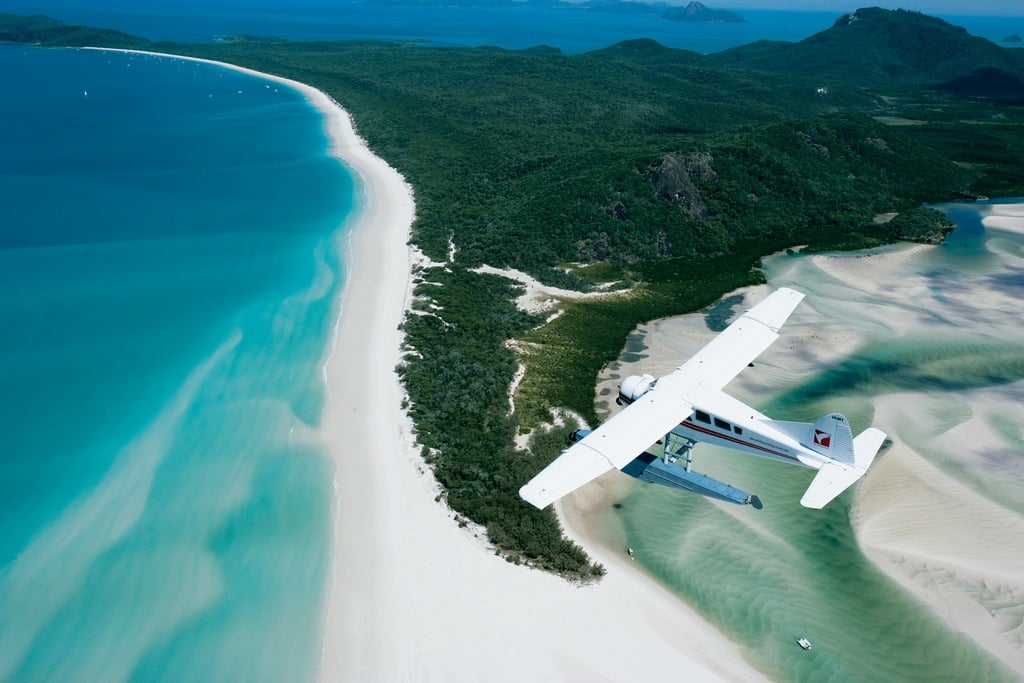 Image credit: Roderick Eime
Whitehaven beach is accessible via Airlie Beach (cruises) or Hamilton Island (cruises/sea plane).
In 2010, I was given the opportunity to visit Whitehaven beach by our uncle and his boss based in Mackay. From Manila, I took a flight to Mackay with layovers in Sydney and Brisbane. I explored a week in Mackay and its surrounding areas before our weekend in Whitsunday Islands where Whitehaven Beach is. From Mackay, Airlie Beach is about 2-3 hours away via car. From Airlie Beach, we rode the Fantasea cruise to Hamilton Island then the next day, we rode another Fantasea cruise to Whitehaven Beach.
Pristine beauty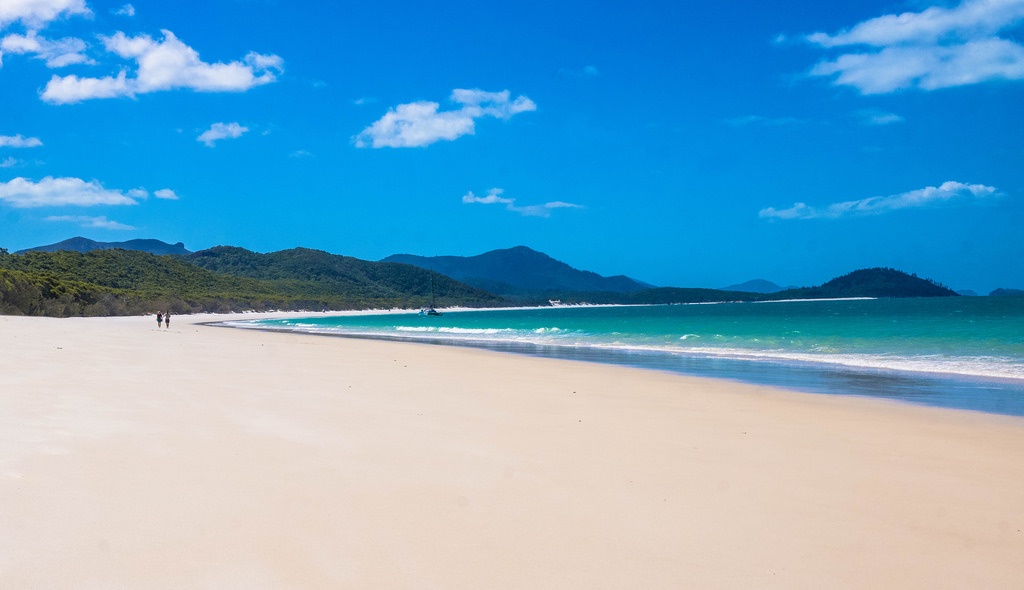 Image credit: Petra Bensted
When our cruise was nearing the island, all I could see was a long stretch of white with a background of green. I was really excited as I could see a lot of blue hues in the distance – the blue sky, the light blue waters near the island, and the dark body of sea within our cruise. Our cruise cannot dock at the shore because of its size so we were all propelled via a standing raft. Nearing the beach, I was in awe and blinded.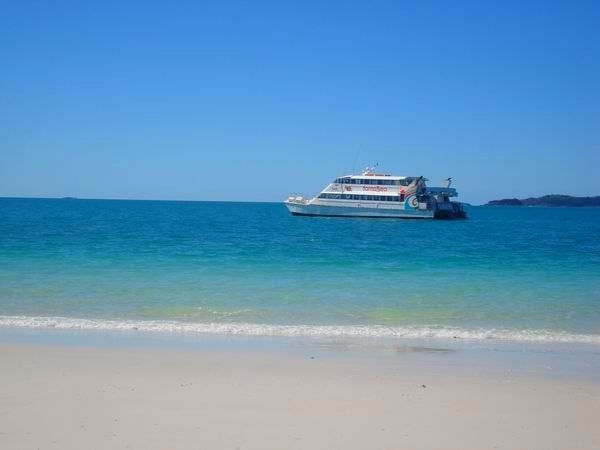 The sun was shining a little too bright that day and adding the bright colour of the sand made it really hard to see at times without sunglasses on. But that didn't make the overwhelming feeling I had for the paradise itself any less.
The beach was beautiful. It was so clean. The white sand seemed to stretch forever into the blinding sun in the horizon. It was an amazing sight.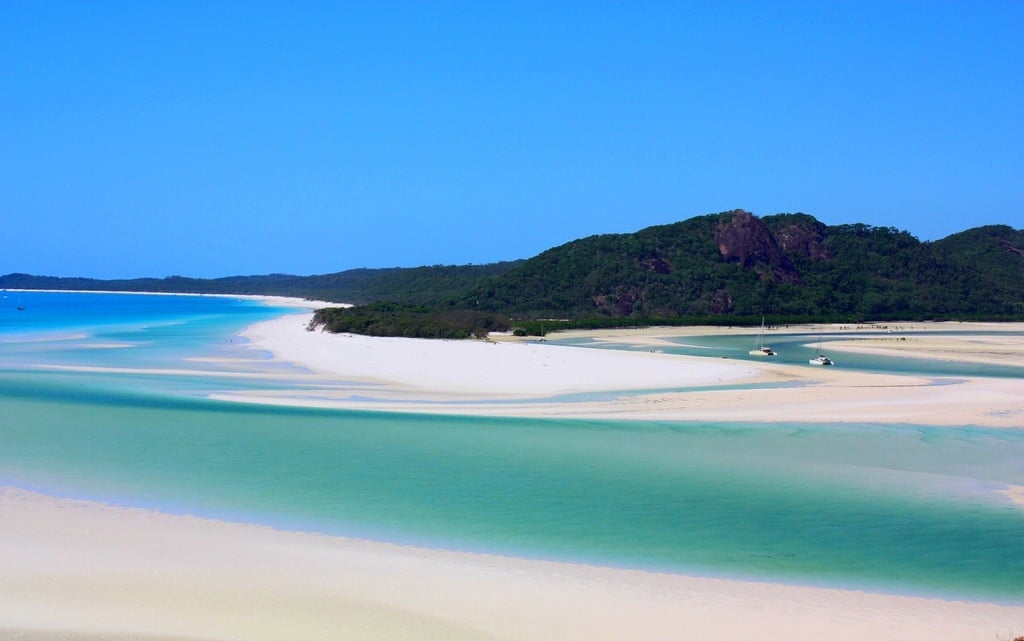 Image credit: dany13
What I loved about the beach is that it is unspoilt. There are no hotels or restaurants here. If you want to go to the bathroom, you either go inland, in the water, or take the propelling raft back to your cruise. Pets and smoking are not allowed on the island.
It was 150% clean. When guests leave, everyone has to make sure that nothing was left behind. We had to make sure that we leave it the way we found it.
I really wanted to cry because it was just that beautiful. From a country full of beaches, you would think I'd seen it all, right? No! The sand at Whitehaven squeaked. Yes! You read that right! The sand squeaked. That's how it wanted to emphasise how pristine it was! By squeaking! I have never encountered sand like that before.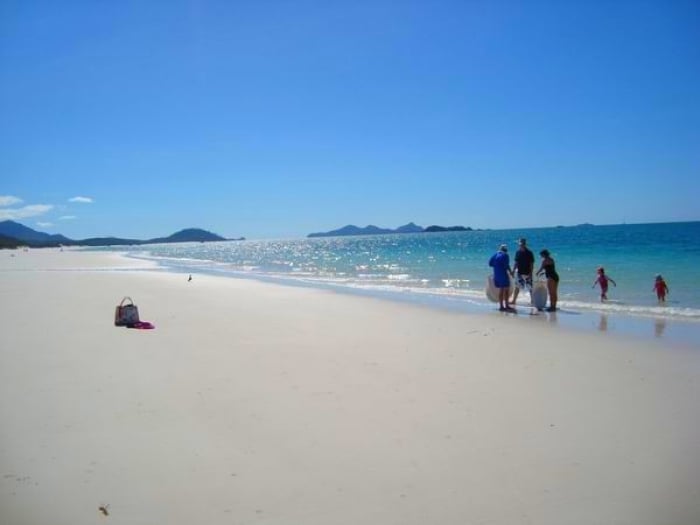 The whole afternoon at the beach, my sister and I sunbathed, built sand castles, took photos, swam, and just stared. Stared at one of the most beautiful turquoise views you can ever stare at. I really wish I had a better camera then and that I knew how to take better photos because the photos I captured can't justify what we've seen and experienced.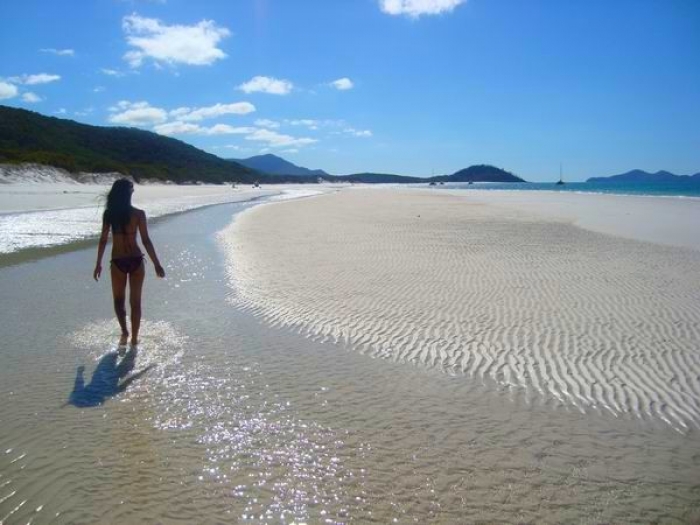 Taking that standing raft back to the cruise was really hard. It was really agonising drifting away from the beautiful Whitehaven Beach. We sat outside the cruise deck so we can still see the beach while it was whisking us away. My sister and I even joked by shouting, "Goodbye forever!" because we didn't know if we'd get the chance to go back again.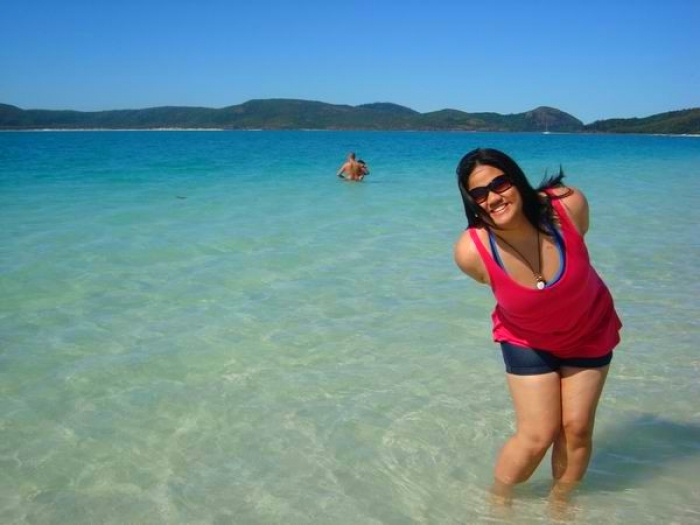 Since then and many beach travels later, Whitehaven Beach still holds that top prize in my heart. When I remember it and when I'm with my mom, I always promise her that I'll take her there. It was so raw and beautiful that I feel a lot should get to experience. It just brings out that overwhelming feeling that something so simple can make you feel so grand. It makes you appreciate that the best places in this world are the ones in its most natural state. We're all very lucky that we still have places like Whitehaven Beach as an option to explore.
We all have our own paradises and we all have different perceptions of what paradise is. This is my opportunity to share my paradise so you can share or find out what's yours.