In my humble opinion, family time is just as important as whatever that's at the top of your priority-list now.
However, outings can be really expensive— especially if only one or two adults are footing the bill for the whole family. To help you out, we've collated 12 inexpensive ways to spend quality time with the family!
So get out there and have fun! An exciting outing might just be the thing that the clan needs. 
1. Go to a Farmers' Market at Kranji Countryside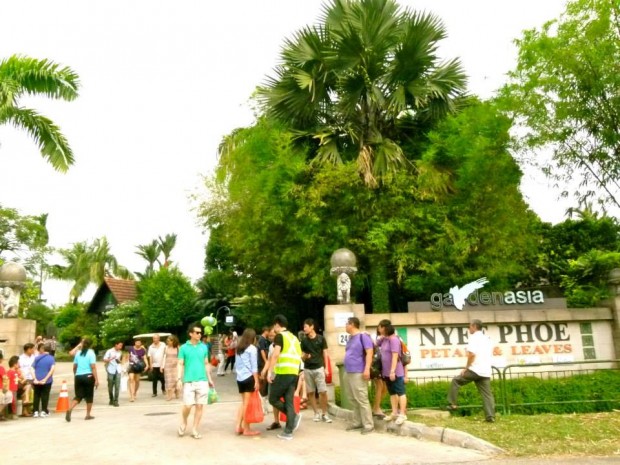 Image credit: Kranji Countryside Farmers' Market
Go walk on the countryside at Kranji Countryside and explore their farmers' market and heritage trails. In the area, there is also Kranji Army Barracks and the World War 2 First Landing Site! Bring your family on a wholesome tour around this less-travelled part of Singapore and have an enriching day out together!
If you've been wanting to experience a Farmers' Market, do check their Facebook page to find out when the next one is being held!
Damage: $3/person for a roundtrip shuttle bus ride
Where: 240 Neo Tiew Crescent (do note that limited parking is available, especially on public holidays)
2. Be a mind reader (not) at The Mind Café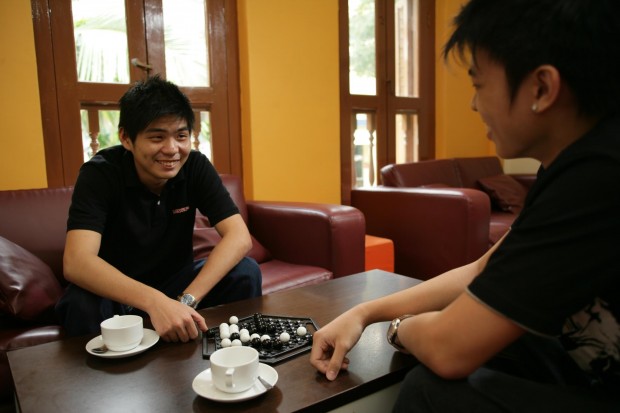 Image credit: The Mind Cafe
This is the ideal place to spend the afternoon while having some board-game fun with the clan. Pick your favourite board game and be ready to just spend hours battling it out to see who emerges the winner of the most rounds.
Damage: $2 per hour!
Where: 60A Prinsep St, Singapore 188664
3. Have a picnic at Lower Pierce Reservoir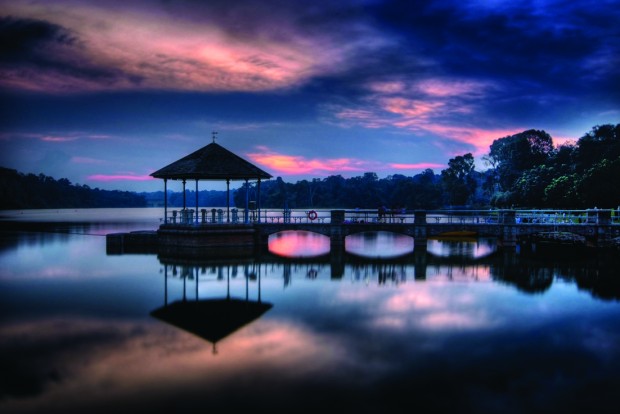 Image credit: William Cho
Picnicking at the Botanic Gardens, East Coast and the Marina Barrage is so common. But have you tried having one at Lower Pierce Reservoir? The view is beautiful especially at sunset. If you have dogs, this is the perfect place to bring them along. Don't exclude your pooches on this family outing!
Damage: As much as your food costs!
Where: Off Upp Thomson Road
4. Walk down memory lane at Changi Chapel & Museum

Image credit: Whoosises.
Don't let the next generation forget what our forefathers have done for the country! Keep your kids grounded by sharing with them WWII stories at Changi Chapel & Museum. The peaceful environment makes for a good atmosphere to have hushed conversations about what happened during WWII.
Sobering but a much needed experience.
Damage: None – it's free!
Where: 1000 Upper Changi Rd N, Singapore 507707
5. Explore The Southern Ridges Walk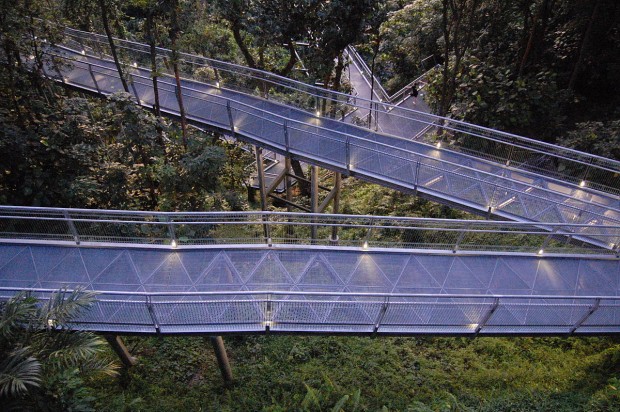 Image credit: edwin.11
Not exactly a walk in the park, The Southern Ridges will get your hearts pumping. The stretch connects Mount Faber, Hort Park, Telok Blangah Hill Park, Kent Ridge Park and West Coast Park. Spend time together the healthy way and bring light refreshments along! Remember to keep yourselves hydrated during your long journey. 
Damage: Free!
6. Take a splash on the wildside at a wildlife-themed water playground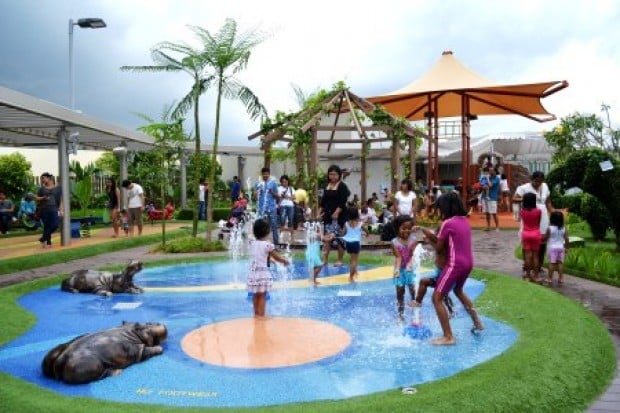 Image credit: Tampines 1
Located at Tampines 1, this playground is a little different than the rest of the ones in Singapore simply because of its unique theme. Kick back with your spouse and watch your kids enjoy themselves so much they won't ever want to go home (at least until they've tired themselves out)!
Damage: Free!
Where: Rooftop, Tampines 1, Singapore 529536
7. Try your best croc hunter impersonation at the Singapore Crocodilarium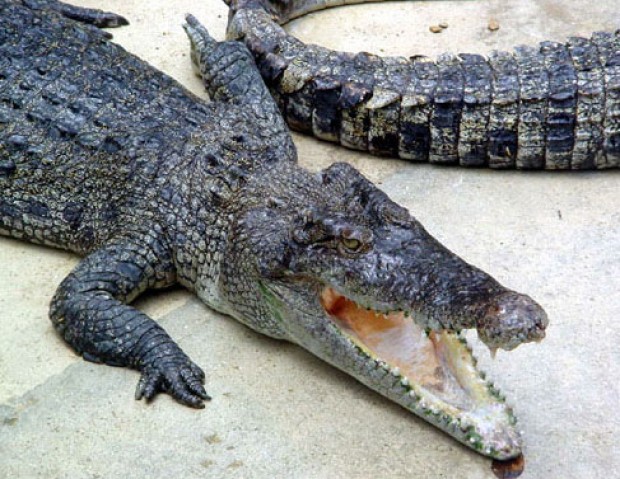 Image credit: travel2singapore
Before anything else, who knew that 'Crocodilarium' was even a word?!
Singapore Crocodilarium is a place you can bring your kids and get really up close with crocodiles. Learn more about the amazing species and catch famous shows that are sure to keep your family occupied for a few good hours. Plus, I heard that you can even watch some staff putting their heads into the crocodile's mouth! That's something you definitely wouldn't want to miss when you're there.
Damage: $2 (Adults) and $1 (for children under 12)
Where: 730 East Coast Parkway, Singapore 439172
8. Have a go at laser tag!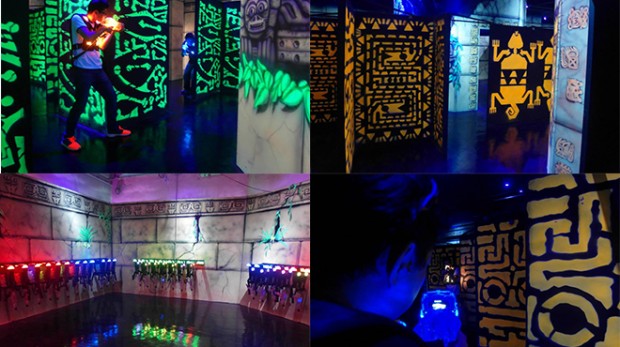 Image credit: jbhappening
Having tried laser tag just earlier this year, I'm now a huge fan of the game. Places like LaserOPs and Lasertag are great places to bring your family for a different kind of outing. Your kids will love you for this. If you want a cheaper alternative, try Laser Battle at Johor Bahru. The last time I went, I only paid approx. $9 for one mission! It'll be worth the travel because ultimately you end up paying less over there.
Damage: Prices starts from $15 (one mission in Singapore)
9. Walk across the MacRitchie Treetop Walk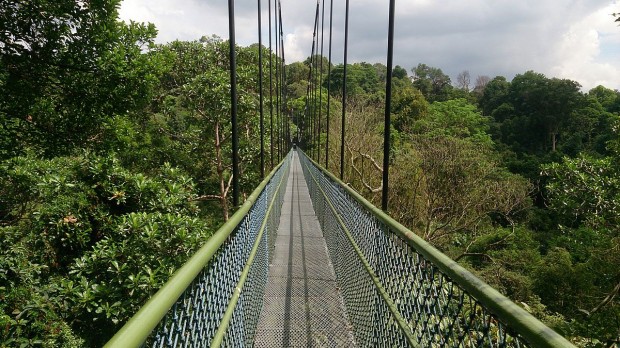 Image credit: Mokkie
The MacRitchie Treetop Walk – a great excuse to get out and breathe the fresh air while spending quality time with your family. The 250 metre freestanding suspension bridge will bring you to heights that will allow you to see nature at its purest form and at various stages of maturity. To avoid disappointment, visitors are to start walking towards the bridge by 4.45pm from the Ranger station before they close at 5pm. Do note that the MacRitchie Treetop Walk is closed on Mondays.
Damage: Free!
Where: 601 Island Club Rd, Singapore 578775
10. Jump for joy at the AMPED Trampoline Park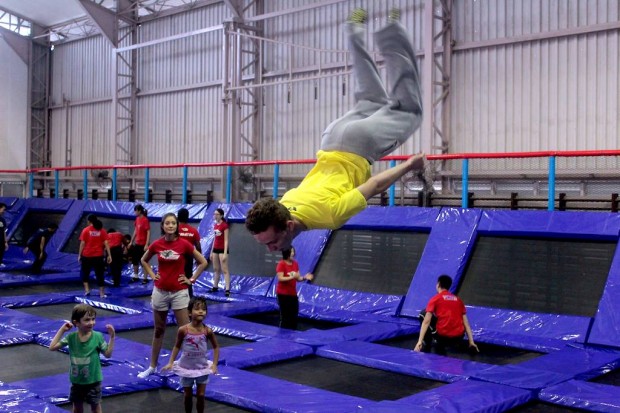 Image credit: AMPED Trampoline Park
Let off some serious steam and tire your kids out at the fun AMPED Trampoline Park. With locations like River Valley and Jurong to choose from, you can head down to the most convenient outlet and have a ball of a time with your family. Try stunts like diving into a foam pit and watch the pros flip before they land. It'll definitely be an outing to remember. It's compulsory for you to be wearing grip socks during your slot. You can purchase them at $3 a pair at the venue itself.
Damage: $10 – $16 (depending on the day and time)
Where: River Valley or Jurong
11. Kite flying at marina barrage
Image credit: Brian Flanagan
Kite flying is a lost art. Show your kids the ropes and spend a nice afternoon at Marina Barrage. Have a picnic while you're at it and go into bliss-mode as you sit back and watch your kids run around and laugh themselves silly. Nothing beats an afternoon with your kids on a laid back off-day.
Damage: Free! (However, you can purchase a kite at Barrage Cove if you don't already have one!)
Where: 8 Marina Gardens Drive, Singapore 018951
12. Let your kids splash around at Kallang Wave's Splash-N-Surf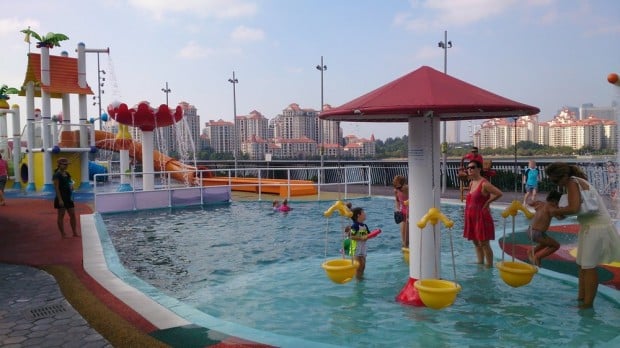 Image credit: Nik T.
Kids love playing with water and what better way to make their day by bringing them to this newly-furnished water-park at Kallang Wave Mall? With cool things like a Lazy River and slides, your kids will be laughing their time away here. Do take note that you'd have to purchase entry wristbands for the Lazy River but it's for unlimited usage!
And if you're residing at the west side of Singapore, you can check out Westgate Wonderland for some water-splashing fun!
Damage: The water play area and kids pool has free entry but it costs only $2 for entry into the Lazy River.
Where: Top floor of Kallang Wave Mall, 1 Stadium Place, Singapore 397628
13. Laugh at your kids screaming their lungs out at the MegaZip Adventure Park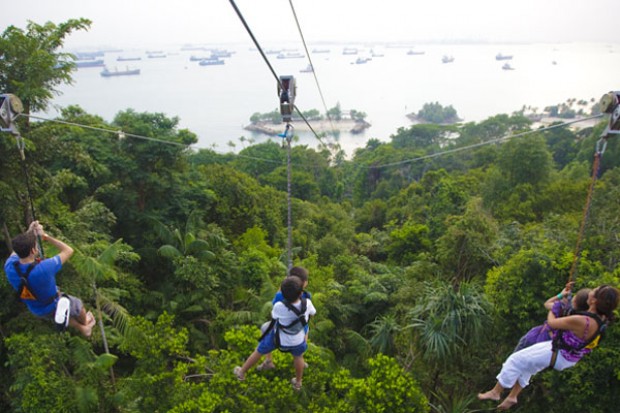 Image credit: sentosa
Although not exactly budget, we just couldn't leave this out of the list! And yes, we know we said 12 ideas, but the more the merrier right? Break out of the norm and go zip lining at the MegaZip Adventure Park, Sentosa. This would be especially fun for those who haven't tried flying fox before. Over 450m long and 72ft above sea level, see how adventurous your family members really are and have a great time seeing your kids and spouse step out of their comfort zone.
Damage: $35 for one round of zip lining
Where:  Imbiah Hill Rd, Singapore 098967
With so many things to do as a family, there's really no reason why you shouldn't call for the next one right now. Remember, family time is important and you should start taking the chance to have them before your chicks flee the nest!
For other budget outings to take in Singapore, you can check out these other weekend activities if you're broke!