As beautiful and fascinating as the mainland attractions in Greece such as Athens, Meteora and Mount Olympus may be, Greece is renowned for their gorgeous islands.
The phenomenal Greek Archipelago in the Aegean and Ionian Seas consists of no less than 6,000 islets and islands. No more than 227 (the official number tends to vary) of them are inhabited; the rest are everything from mere rocks sticking out of the sea to rather big uninhabited islands covered with vegetation and rugged hills. Such a huge number of islands in only one country is unique in Europe.
Out of those 6,000-something islands, some are more famous than others. Islands like Crete, Mykonos, Santorini, Rhodes, Zakynthos and Corfu are the main features of many a tourist brochure and magazine. But it's not because they receive the lion's share of attention and visitors that there aren't any other amazing Greek islands that are worth visiting, as is shown in the list below.
Folegandros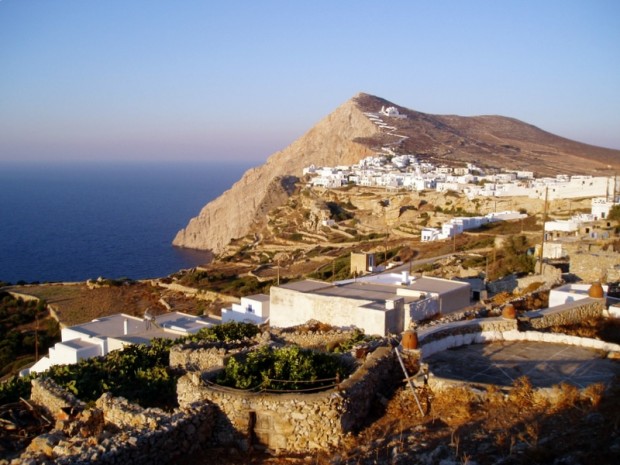 Image Credits: George Terezakis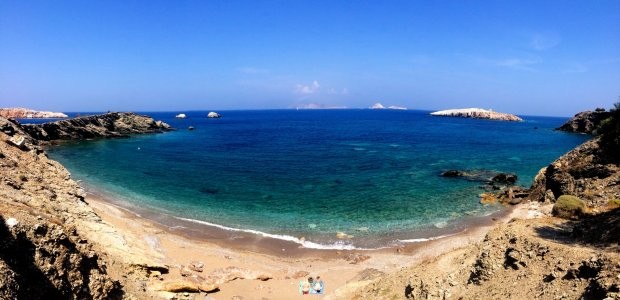 Image Credit: Hey Explorer
Folegandros is one of the southern Cyclades, just like Santorini and Ios. It is, however, much less visited than its more famous neighbours. This is an island to visit if you like nature—there are many rocky hiking trails and superb beaches. The island's main city, Chora, is situated atop a 200-meter cliff, offering absolutely breathtaking views.
Also Read: 7 Irresistible Reasons to Visit Folegandros, a Little-Known Island in Greece
Astypalaia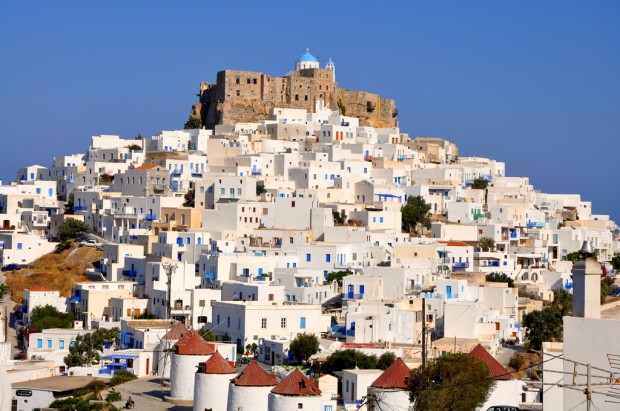 Image Credits: Henrik Berger Jorgensen

Astypalaia with its castle-topped hill surrounded by dazzlingly white houses is an island in the island group known as Dodecanese. Home to slightly more than 1,300 people, it's a place to relax and unwind, get away from it all. Other than a few historical sites and excellent cuisine, there aren't a whole lot of entertainment options about, leaving you with more time to reflect, read a book or go for a beachside stroll.
Chios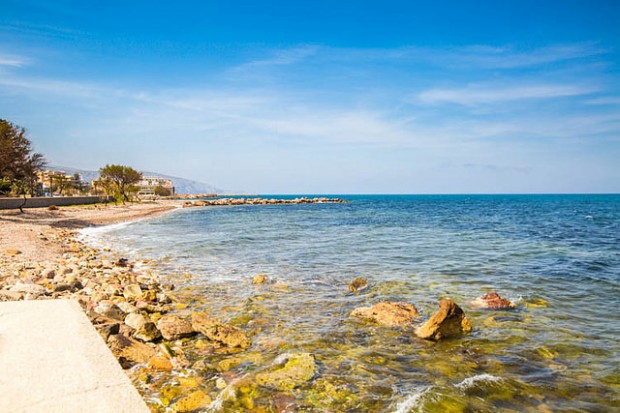 Image Credits: SunriseOdyssey
The fifth largest of all Greek islands, Chios lies in the far east of the Greek Archipelago, only about seven kilometres from the western coast of Turkey. The island has a long and incredibly rich history and is home to many historical sites, including the 11th-century monastery Nea Moni, which is a UNESCO World Heritage Site.
Patmos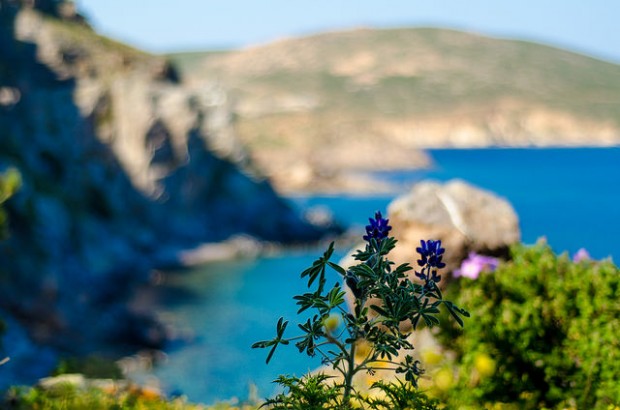 Image Credit: Giacomo Gasperini
Patmos is arguably one of the most religiously significant islands in Greece. It's mentioned in the Book of Revelations in the Bible as the site where St. John had a vision of Jesus and wrote it down. The extremely imposing Monastery of St. John the Theologian and the Cave of the Apocalypse are a combined UNESCO World Heritage Site. It is a brilliant island, with a long history and home to beautifully peaceful towns.
Also Read: 5 Things to Do in Santorini, Greece
Thirasia

Image Credits: bgabel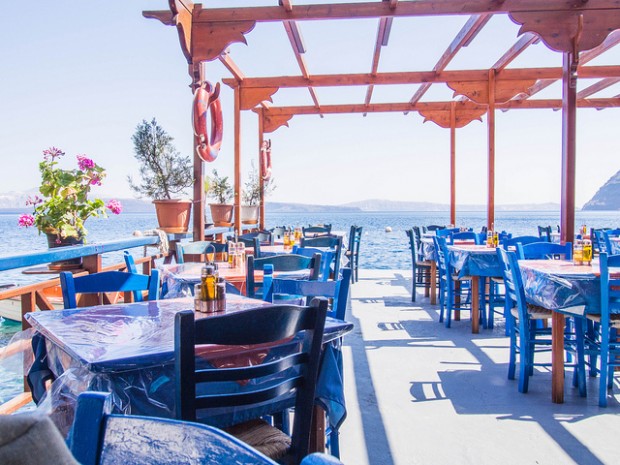 Image Credit: Randy Connolly
An island in a volcanic island group in the Cyclades, Thirasia was formed thousands of years ago by a massive volcanic explosion, the same explosion that is said to have caused to decline of the once great Minoan civilization. Other islands in the same group are Santorini and Thera. Thirasia is a stunningly beautiful island that actually looks like a chunk of volcano crater.
Karpathos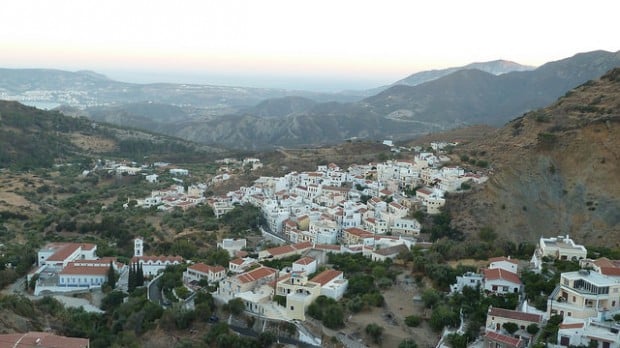 Image Credits: Kostas Limitsios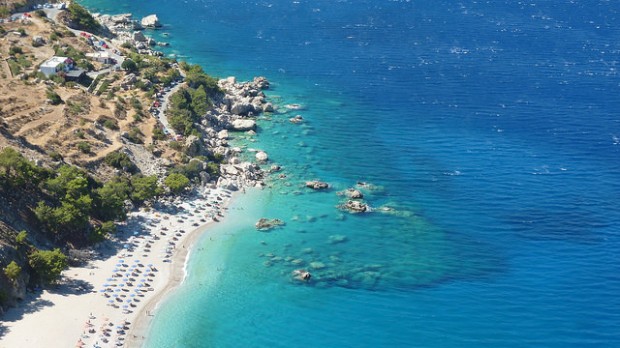 Image Credit:Kostas Limitsios

Karpathos, located almost exactly halfway between Crete and Rhodes in the southern Aegean Sea, is a rather large island, home to ten villages. With a history that goes back to Homer's Iliad, in which it's mentioned, the island now features breathtaking hillside villages and sandy beaches, while holding on to old cultural traditions.
Naxos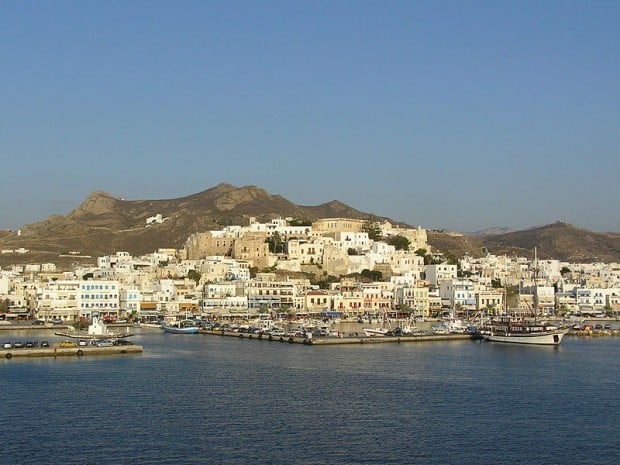 Image Credit: rol1000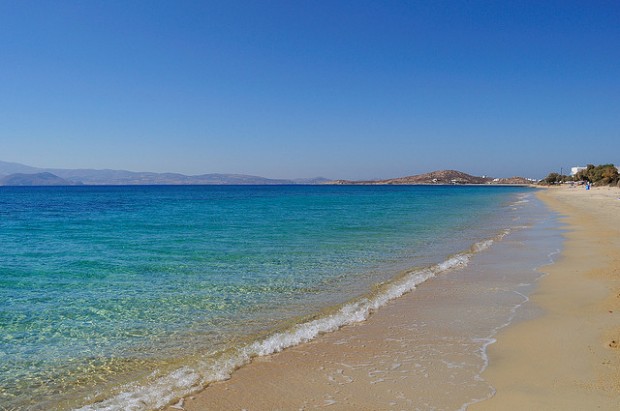 Image Credits: random_fotos
Once the epicentre of Cycladic culture and still the largest island in the Cyclades, Naxos is a popular, yet somewhat underrated, destination in Greece. Highlights include a number of ancient ruins, crystal-clear water and fine beaches—the strength of the wind in Naxos makes it a preferred destination among kitesurfers and windsurfers.
Nisyros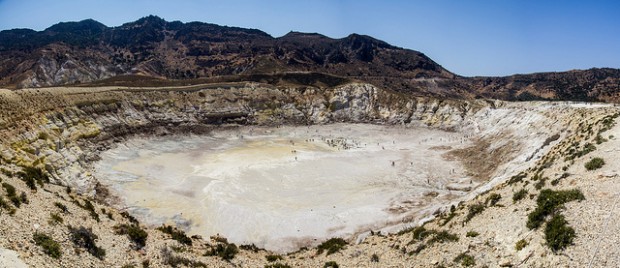 Image Credits: Thomas van Ardenne
Nisyros is another volcanic island in the Aegean Sea. Its main attraction is the 3-to-4-kilometre-wide caldera that makes up the centre of the island. A popular activity is walking between steaming smoke that erupts from holes in the crater. Additionally, visitors are also attracted by the pretty harbour town of Mandraki, consisting of the typical white houses with blue balconies, windows and doorways.
Also Read: How to Travel Greece for 7 Days with SGD 1000
Symi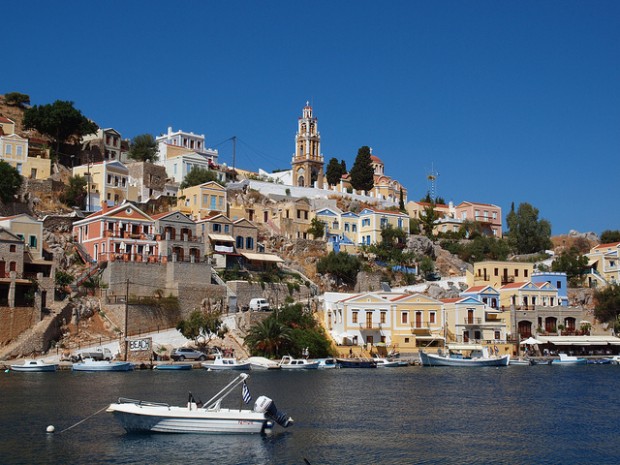 Image Credits: Anita
Home to without question one of the most striking port towns in the entire Mediterranean, Symi is surprisingly untouched by mass tourism. Old buildings are being restored, instead of new structures being built, thus preserving the wonderful atmosphere and historic value of the island. Symi lies in the far southeastern part of the Greek Archipelago, in the vicinity of Rhodes.
Milos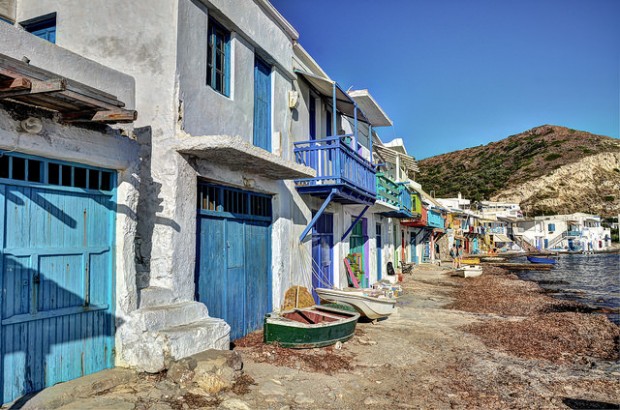 Image Credits: Imamol Bueno Bernaola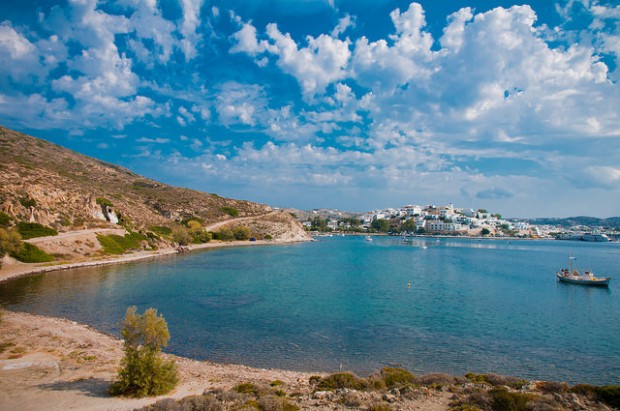 Image Credit: Kamil Porembiński
Yet another amazing volcanic island in the Cyclades, Milos is a place of gorgeous beaches, caves, hot springs and a comfortably buzzing atmosphere. The island's claim to fame, however, is not a small one. This is where the world-famous Venus de Milo, officially known as the statue of Aphrodite, was discovered among other renowned ancient sculptures.