Mykonos is the stuff that dreams are made of. The island is brimming with so much character that, despite not living nearby the town centre (chora), we decided to visit it twice.
Here are some of the best spots to capture Mykonos' unique charm. Whether you're an amateur or professional, you are guaranteed to bring home some picturesque shots!
Also read: 5 Reasons Now is The Time to Travel to Greece
1. Kato Mili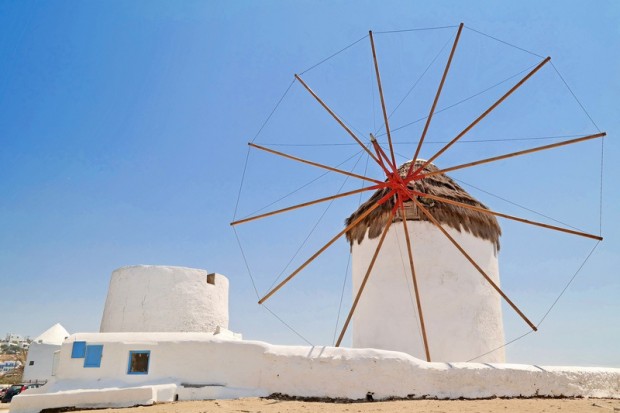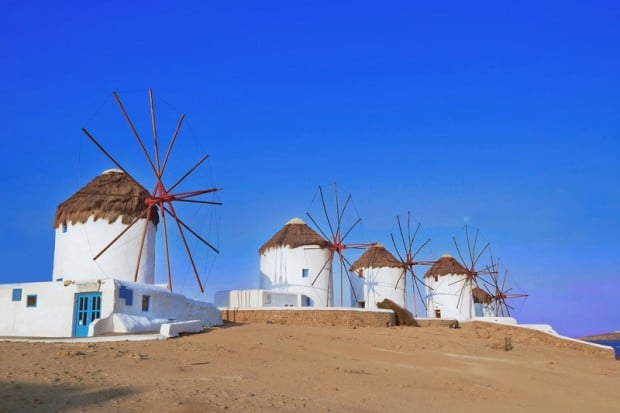 Ah… nothing can be more iconic to Mykonos than the world-famous windmills! Five windmills standing proud facing the chora with a bluer-than-blue sky backdrop. It is located at the far end of the town, but it's really just a 15-minute walk from the Old Port.
2. Little Venice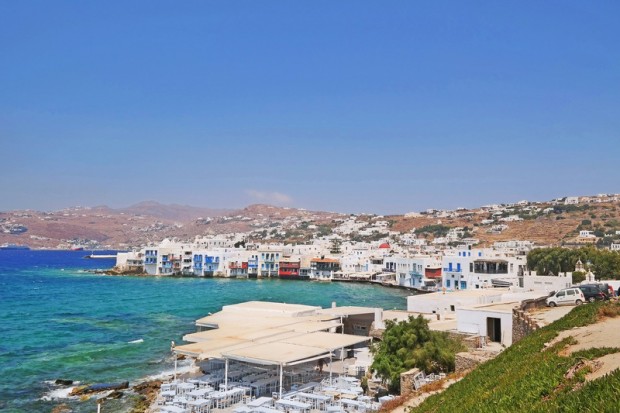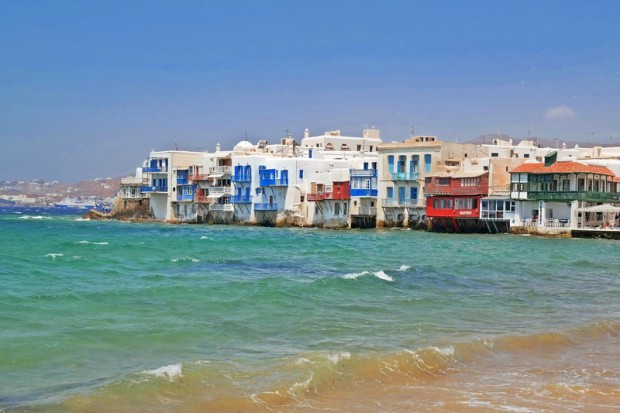 Along the coastal trail from Old Port to the windmills, you will pass by the scenic sight of the Aegean sea waves crashing against Little Venice. Little Venice is also said to be one of the best sunset spots in the island, so you better time your schedule well!
3. Panagia Paraportiani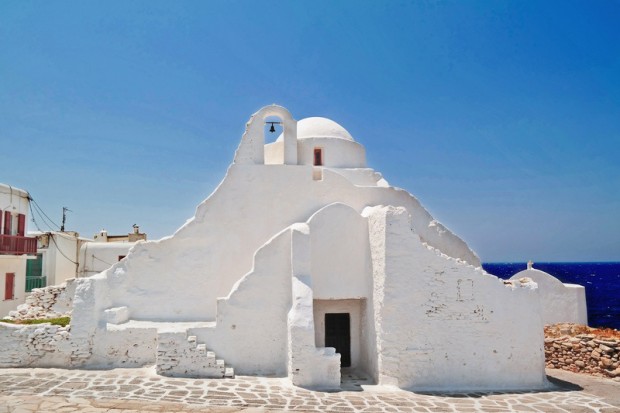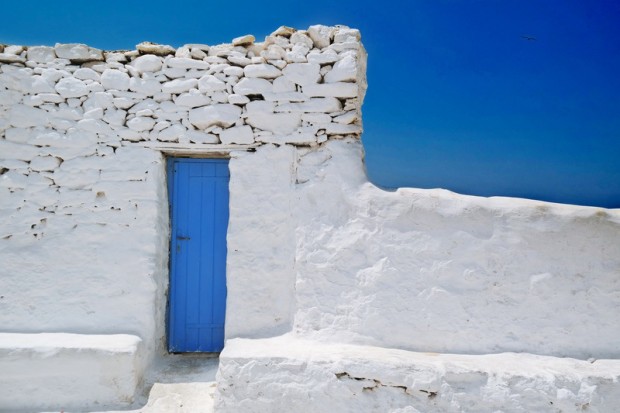 Forget all the rage about blue-domed and red-domed churches. In Mykonos, the white-washed chapel of Panagia Paraportiani takes the crown. It's an understated jewel of Byzantine aesthetic.
4. Boni's Mill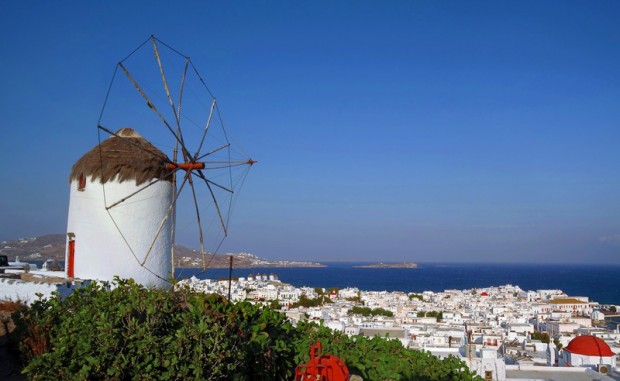 It's a shame that most visitors don't bother to climb all the way up to this lesser-known mill, because this is without question the most stunning photography spot in Mykonos. Where else can you pack a bird's-eye view of the city, red-domed churches, breathtaking blue coast and iconic windmill in one single shot?
5. Old Port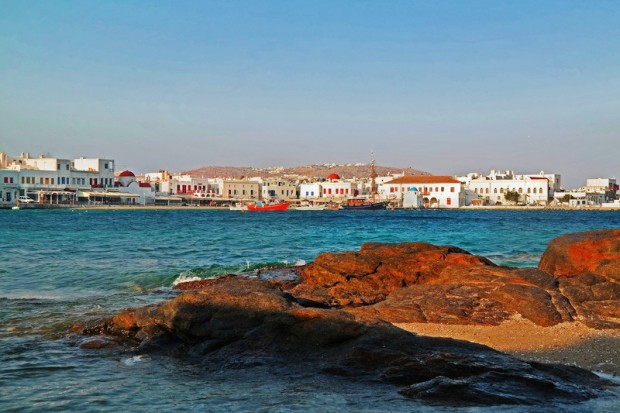 Not a popular spot, yet a quintessential one. It may not have an obvious attraction to anchor your picture at, but a little creativity with the rocky shores at foreground will perfectly capture the incredible feeling you have when you first arrive at chora.
Also read: 10 Underrated Islands in Greece that Looks Like Paradise
6. Tourlos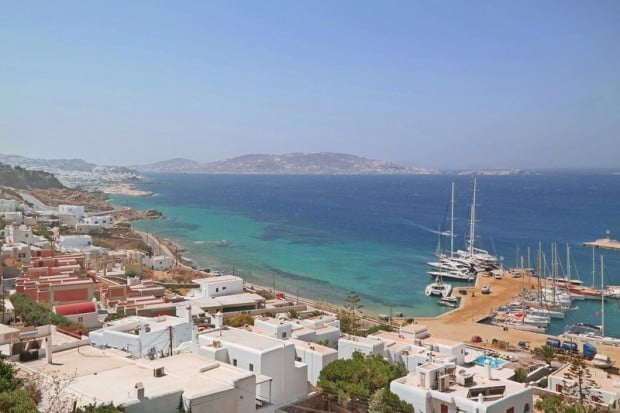 Tourlos was a pleasant surprise that we discovered by mistake. When we first arrived at the island, we took the wrong turn and spent quite a bit of energy carrying huge backpacks through a hilly road towards this little apartment called Vista Loca. What a name, because the view here is indeed, loca!
7. Gefyraki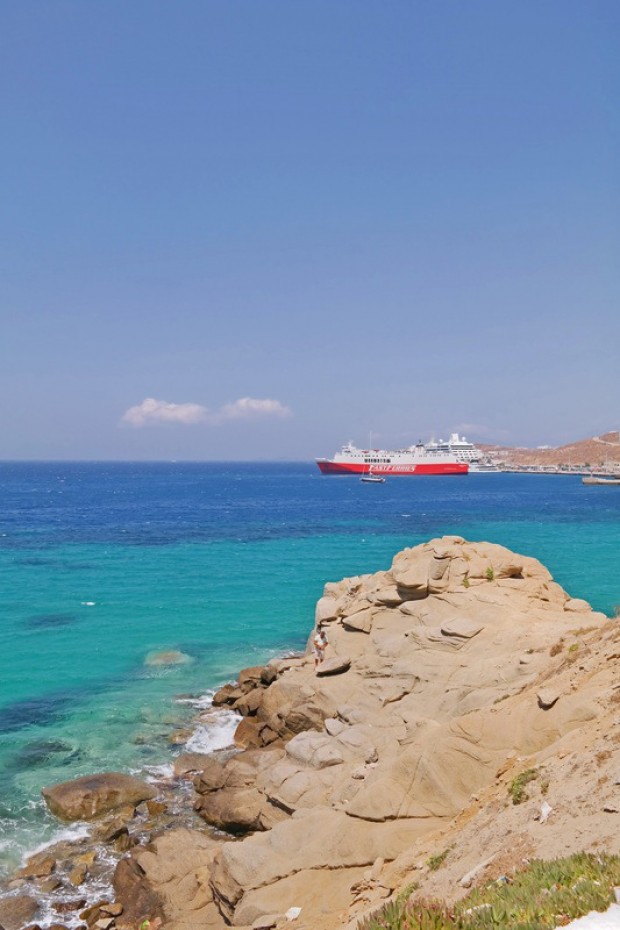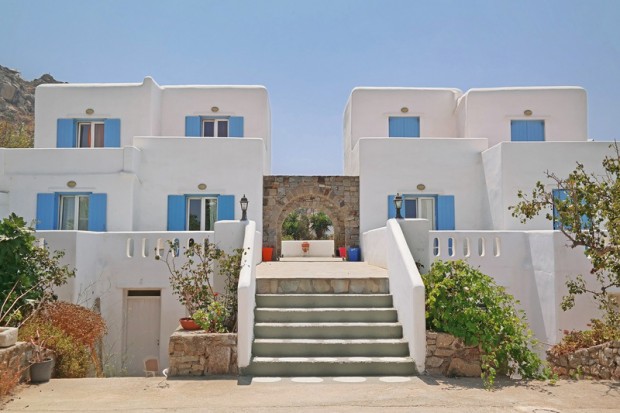 Gefyraki is situated between Tourlos and chora. Not an obvious photography spot as well, but we stayed at this area (at Pension Katerina Studios, to be specific) and we're very happy to wake up to the sights of sugar cube houses and turquoise seaside.
8. Agios Stefanos Beach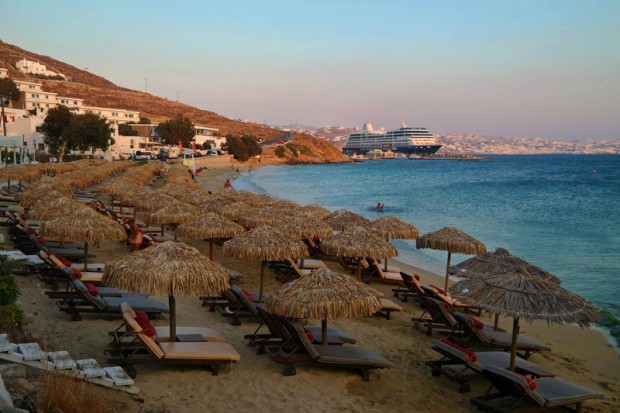 Mykonos beaches are legendary! Unfortunately, we arrived quite late in the afternoon at Agios Stefanos and harsh sunlight has washed away the turquoise beauty of the coast. But even with less-than-ideal lighting, you can still produce great photos capturing the cosy memory you'll have chillaxing here.
But really, just point your camera at any direction. Postcard-worthy shots can be found anywhere in Mykonos: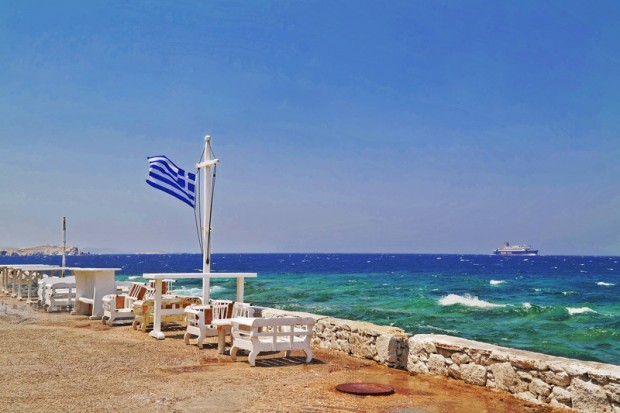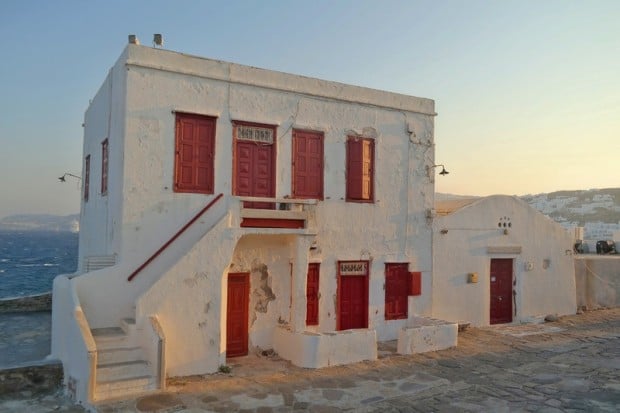 Mykonos truly comes alive once you explore the different corners of the city. Sunrise is especially a good time to traverse through chora, with golden rays shining down on the houses. I have initially felt wary that it is just an overrated, overpriced tourist trap catered to honeymooners and clubbers—but I'm wrong on this one. Mykonos is really just that good.
Which part of Mykonos is your favourite?
Contributed by Scarlet Scribs.