Hello guys! I was on holiday in Taiwan!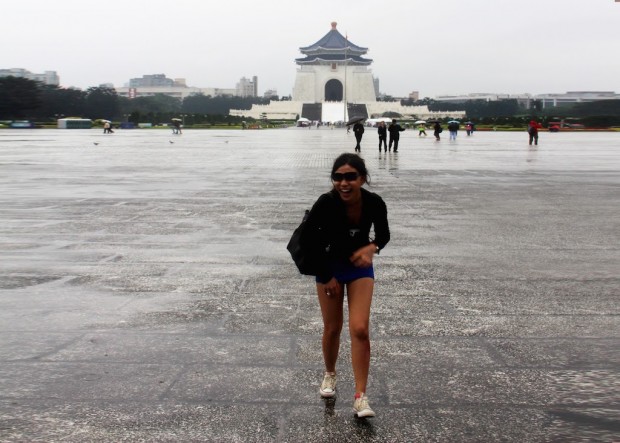 Yeah I know the drill. This is the part where everyone bombards me with a truck load of questions such as…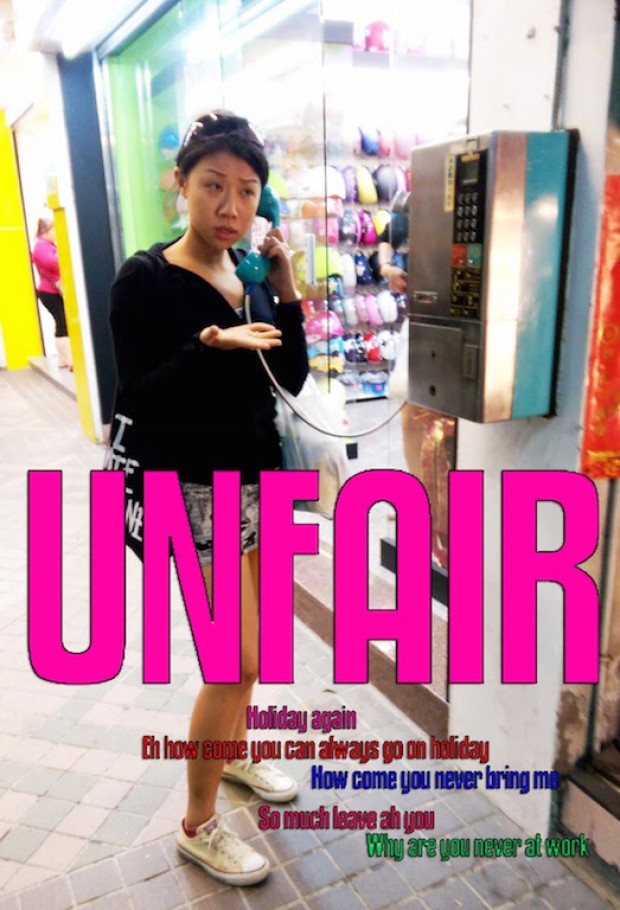 Well guys, you can find most of the answers to your questions here. But to clarify, I never thought I'd be going to Taiwan this year. Because you know, I was saving my leave to go…I don't know. To not Taiwan. Because firstly, I had already visited China, Hong Kong and Macau slightly over a year ago. And secondly, my Mandarin-speaking skills are extremely questionable. See my Facebook cover and profile pictures?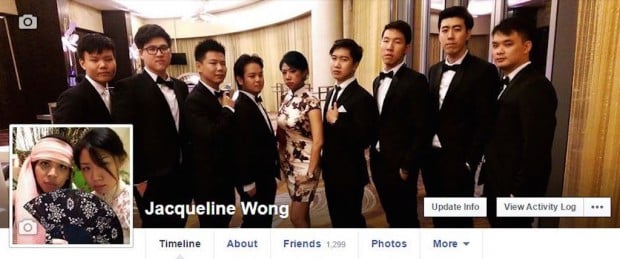 Yes. This is about as Chinese as I get. But I digress. The reason why I decided to take a week off and head over to the land of Jay Chou and suncakes was because Scoot offered to send me there. Apparently, they had heard about my terrible Mandarin and thought that it would be a hoot and a half to immerse me in a land full of Mandarin speaking people. WELL.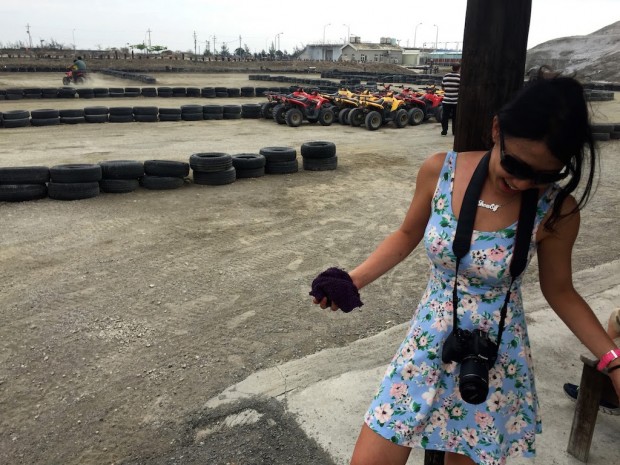 Okay, actually I have nothing to say to that. I would think it was funny if I were them as well. Anyway, the last time I was in China, I was with Titus and Edwina. Titus was working in Beijing and Edwina's Mandarin is impeccable. So they were pretty handy to have around had them around because they could do all the talking for me.
This time you know who I brought along? My angmoh friend James.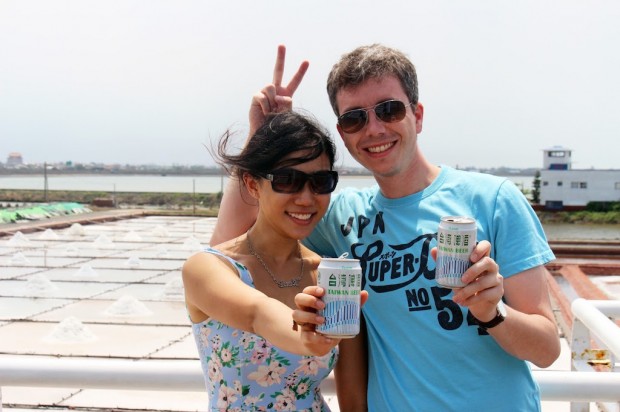 Who can speak in Chinese like how I can speak in French. So you see I truly could not bully anyone into ordering food or translate menus and street signs for me. Sadly.
But no worries okay. Because I am adaptable and still managed to have an awesome time in Taiwan despite all the words being in traditional Chinese. So anyway, presenting….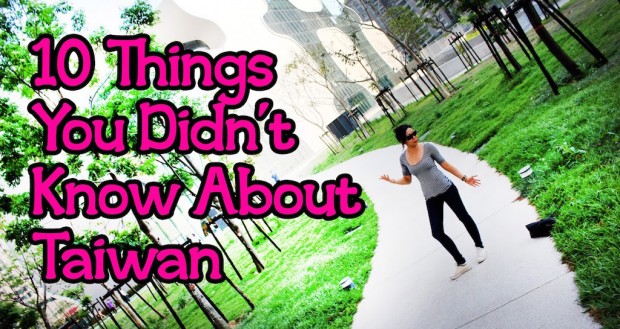 1. Names of locations in Taiwan are very straightforward
The hotel in Tai Nan that we stayed in was called "The Place".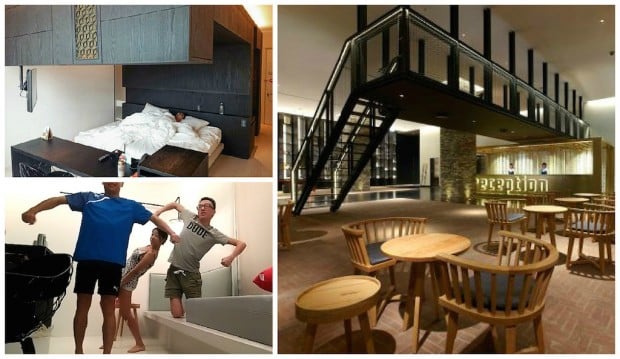 Image credit: dude.sg and The Place
The Place was rather good. As you can probably tell, there was lots of space to run around and hold parties at night. I say parties. But actually I meant "play charades". Like old and boring people. Yup.
And here is James and  a shop along Kenting (墾丁大街) called "好地方" aka "Good Place".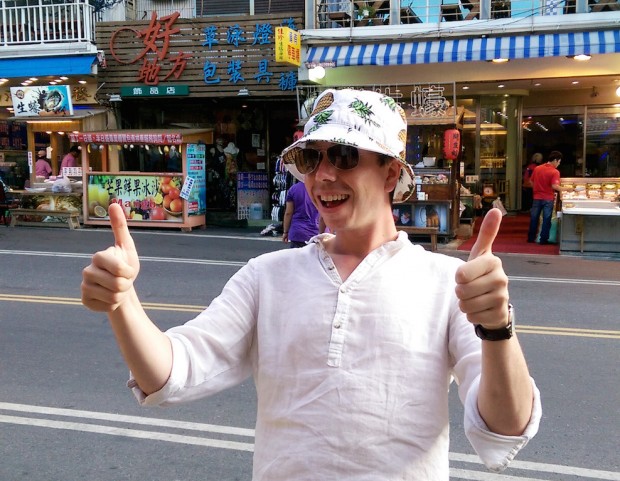 And this is a nice place called "Southwest Coast National Scenic Area (雲嘉南濱海國家風景區)".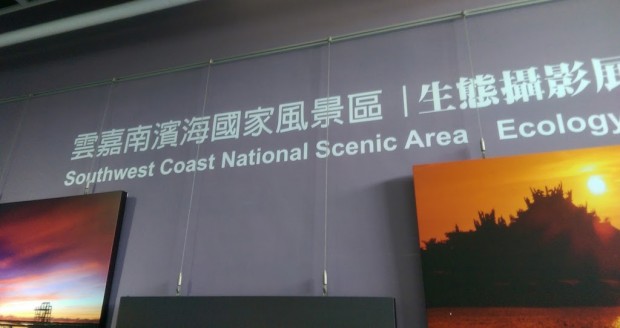 You know what you're getting into. Pretty scenic pictures. Like so.
Oops wrong photo. I meant to post these instead.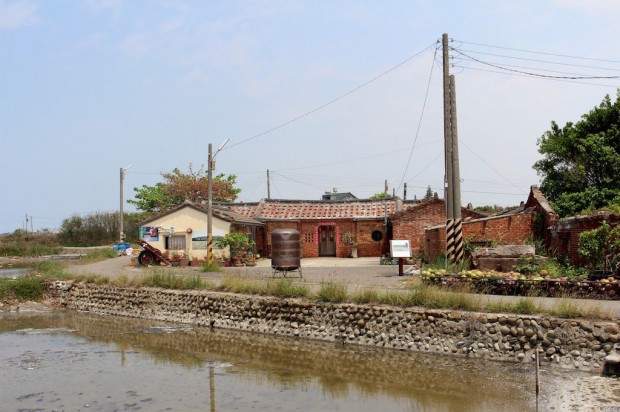 An inn near the Jingzaijiao Tile-paved Salt Fields 井仔腳瓦盤鹽田.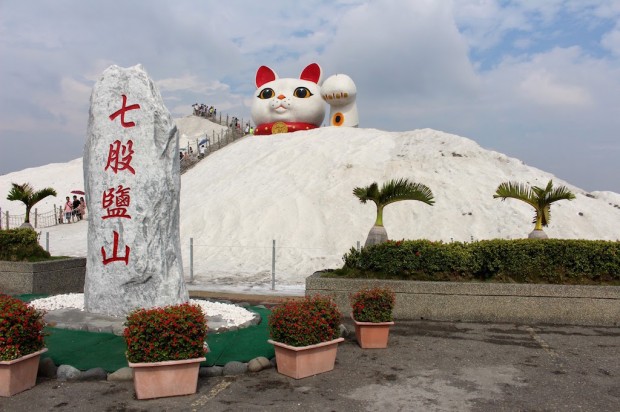 The Qigu Salt Mountains (七股鹽山) – though I don't know why it's plural. I only saw one mountain. Which was more like a hill actually.
Anyway back to the straightforward naming process in Taiwan. You don't have that in Singapore. In Singapore they might have given these tourist destinations fancy names like, "Commonwealth Park", and then have the park built in Jurong. Sort of like how Commonwealth Secondary School and Tanglin Secondary School are located in West Coast instead of Commonwealth or Tanglin. *shrugs*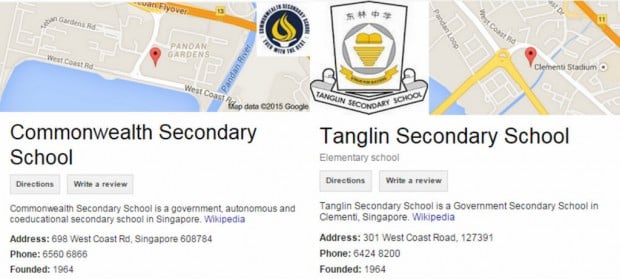 2. Names of fruits in Taiwan are not so straightforward
Waxed apples are not waxed, nor are they apples. They are jambus and not related to apples at all. Except that they are both tasty and also both fruits.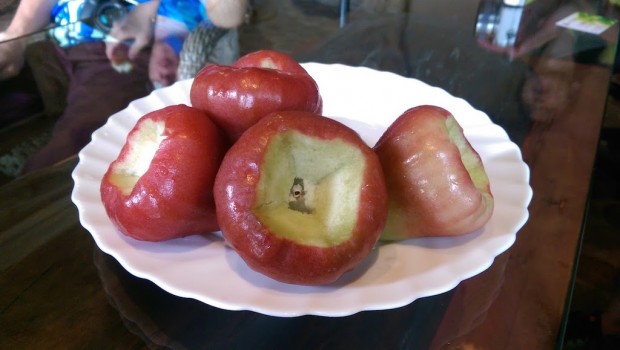 Pineapple custard apples are also not pineapple, nor are they custard, nor apples. However, like waxed apples, they are also quite tasty and also fruits. But they similarly do not look like apples. More like deformed guavas.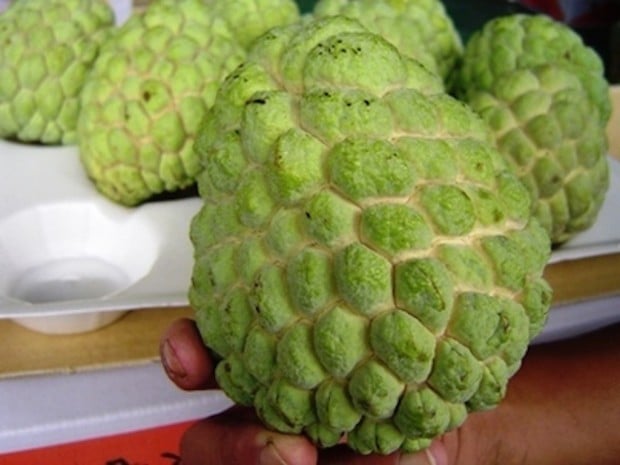 Image credit: Council of Agriculture, Taiwan
Although I did not see any apples in Taiwan, I assume that they do have some pineapples stashed somewhere. In some secret location beyond the prying eyes of tourists. Where they transform the wonderful pineapples into pineapples cakes for suckers to buy for their colleagues.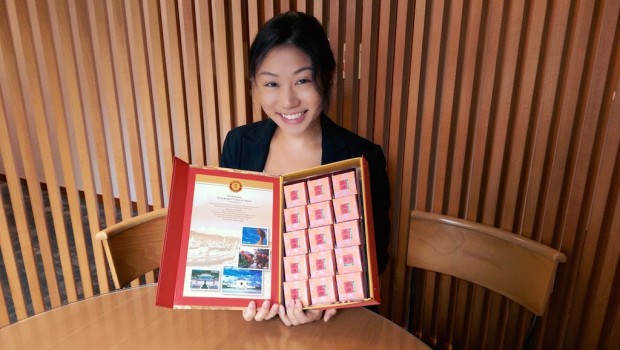 They are extremely tasty though. And legit. You know this because there is an entire Wikipedia page dedicated to these delightful confections.
3. There are many farms in Taiwan
I went to four farms when I was in Taiwan and harvested all sorts of fruits and vegetables from tomatoes to asparagus, and carrots to loquats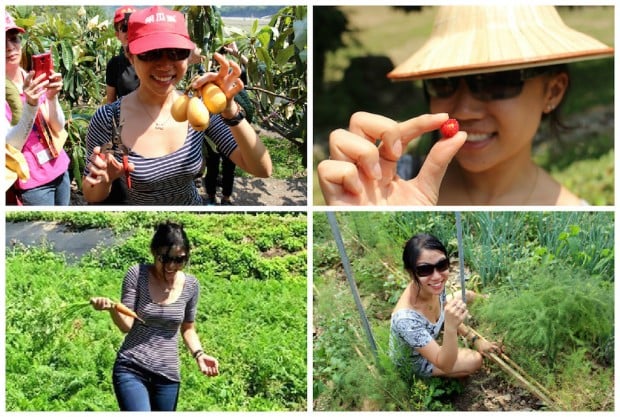 I also saw goats.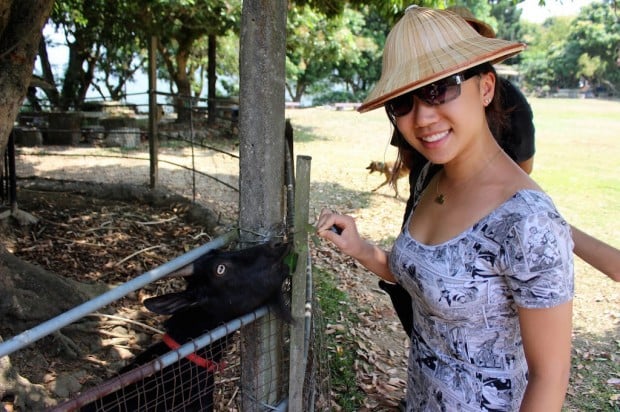 And pigs (no typo).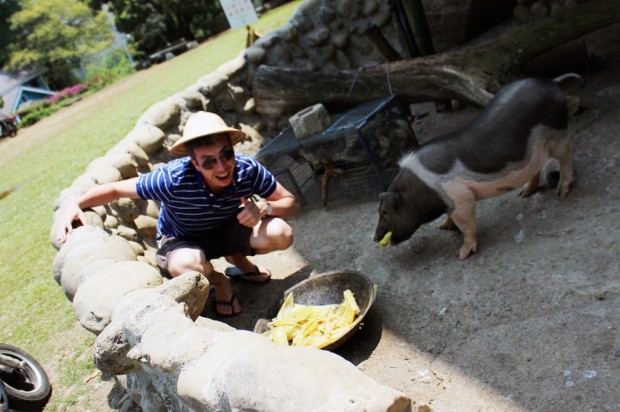 And even this salt farm. A farm. FOR SALT.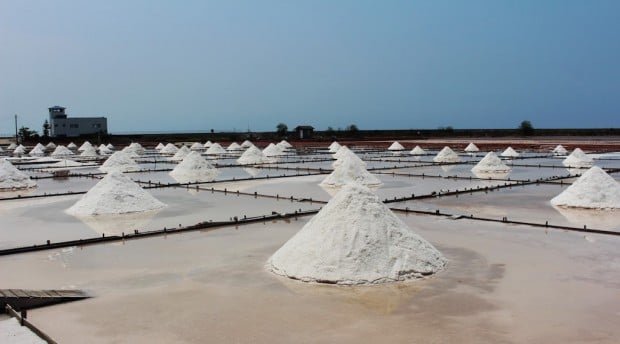 Anyway, after going to so many farms and harvesting so many things, I can safely say that I am rugged and tough and I can go through anything. But maybe next month. I need to wait for my broken nail to recover.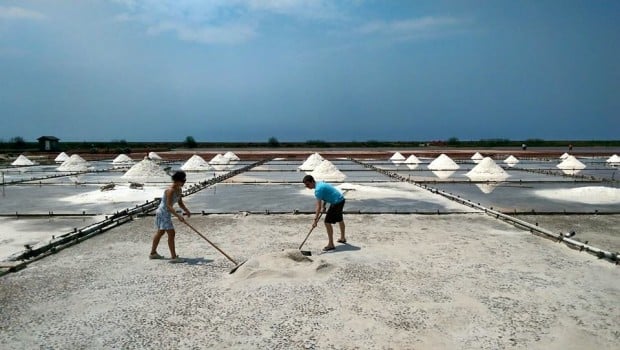 Me being hardworking and raking some salt. James helped.
4. And also many romantic spots
Where lovey dovey couples can take photographs or wedding shots. Or if you're single you can pose with the different pieces and
feel sorry for yourself
consider it your contribution to contemporary art.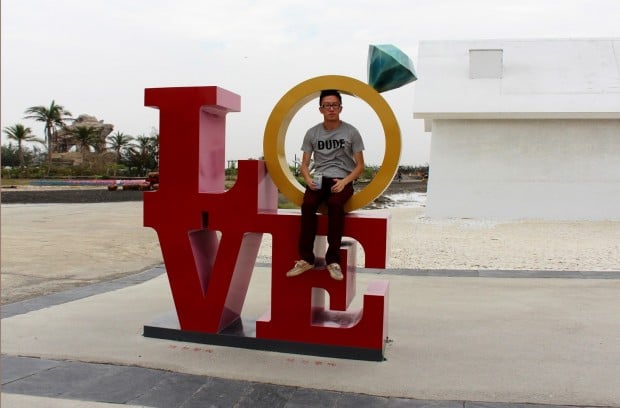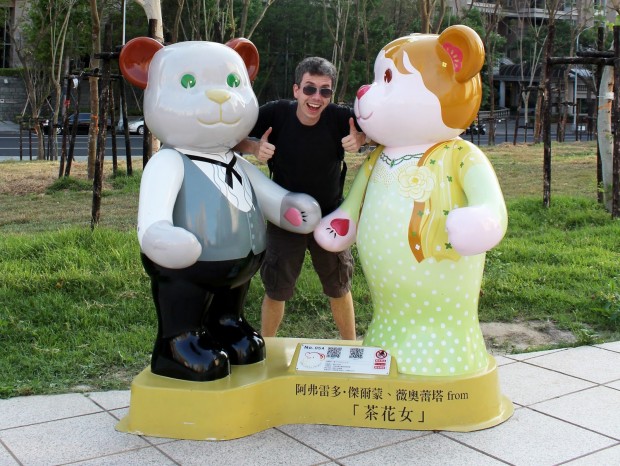 5. Salted Coffee is apparently a thing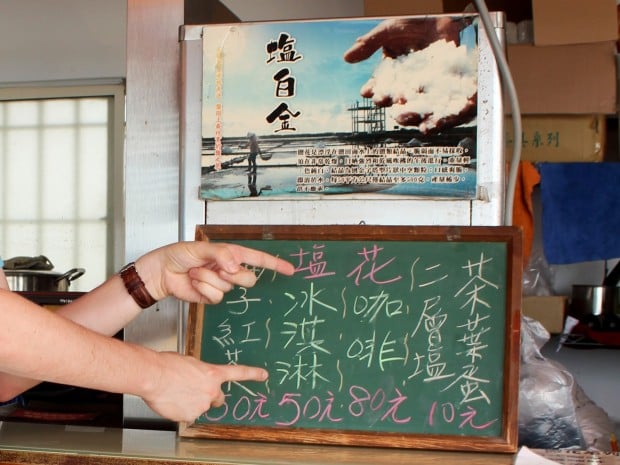 And yes we got some.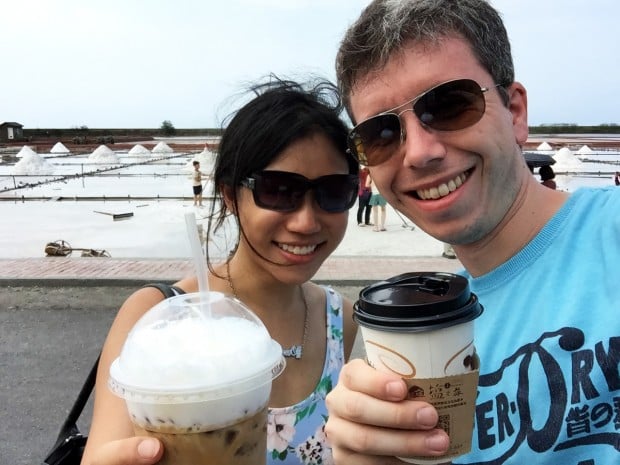 It tasted like regular coffee, but cooler because I was on holiday and also because it sounded exotic and gimmicky, which is right up my alley.
Also Read: 8 Picture-Perfect Locations to Visit in Taiwan
6. And so is whisky
Which is a good thing too. Because Taiwan doesn't carry my favourite drink (aka Coke Light) in their stores. They only have Coke Zero in Taiwan. Which is a let down. But it's okay because I found something else to drink…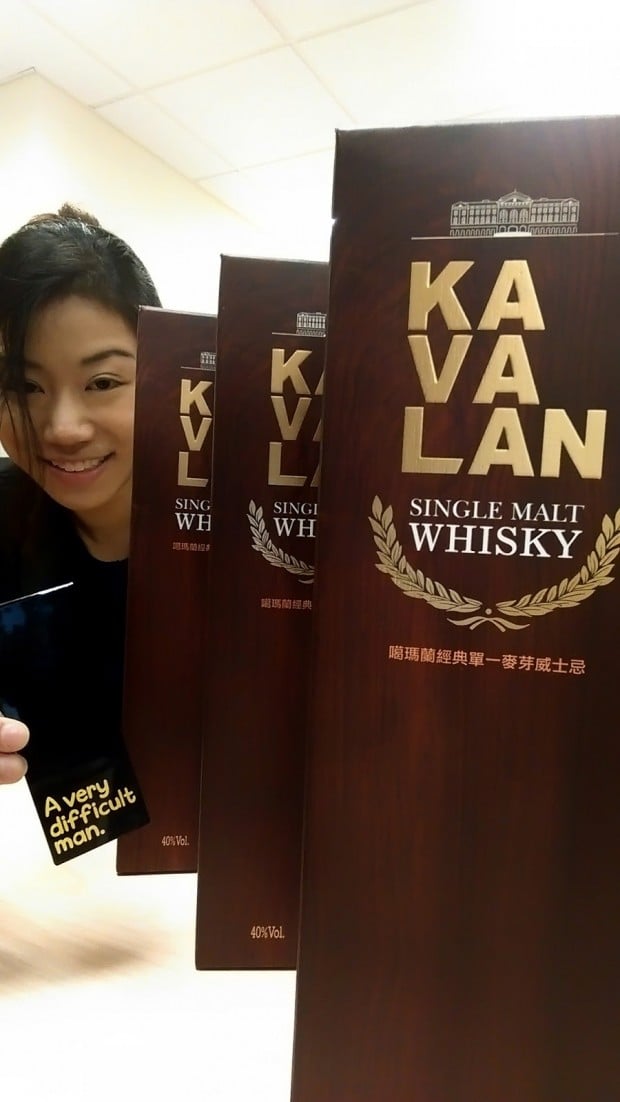 What I have with me, are three bottles of the Kavalan Solist Vinho Barrique, the world's best single malt whisky in 2015. And Kavalan is from Taiwan. #justsaying. #drawyourownconclusions.
FYI, Eugene and I found the Kavalan selling for NT$2,100 at a random liquor shop in along Lukang (鹿港城隍廟五路財神殿), but found the same bottle going for NT$2,200 at the airport. That comes up to about SGD$99 per bottle.
7. The airport is also a big deal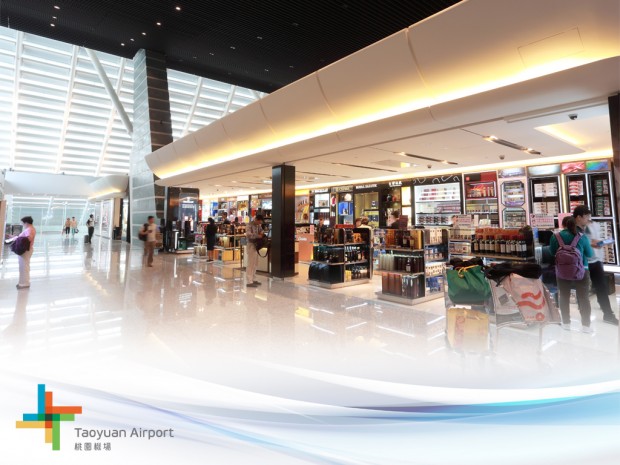 Image credit: Taoyuan Airport
The Taiwan Taoyuan International Airport was awarded "World's Best Airport Staff" in the Skytrax World Airport Awards 2015.
8. There's a place where you can sleep with the fishes
Literally. At the National Museum of Marine Biology & Aquarium (國立海洋生物博物館) in Pingtung, visitors can choose to camp overnight in the museum/aquarium. So you know, you can sleep with the fishes and go all "Night In The Museum". Very exciting.
I camped in the tunnel where the belugas were residing in and got woken up by the sound of them, um, making babies. I thought that they might be uncomfortable if they knew I was watching so I tried to blend in.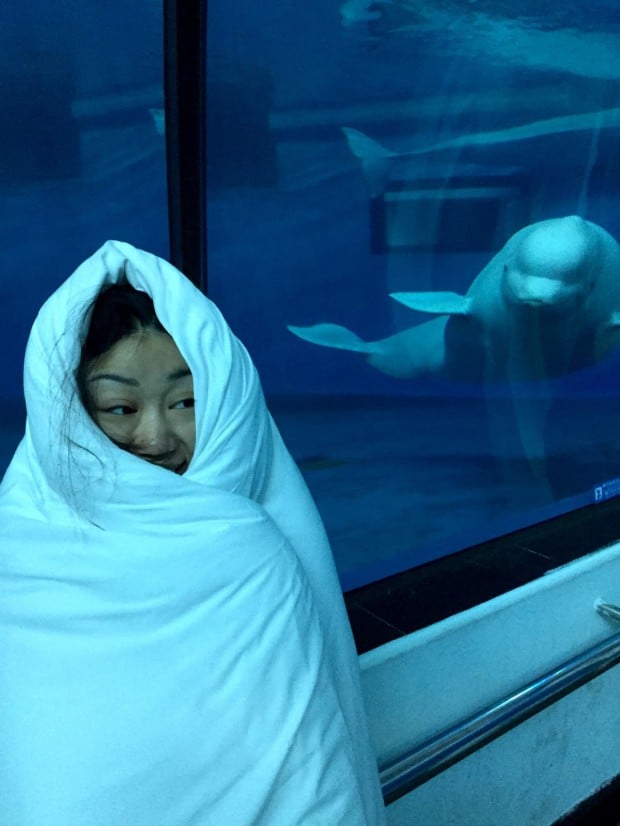 I did a pretty good job. Don't you think?
9. And also place where you can legitimately call "That F*cking Place"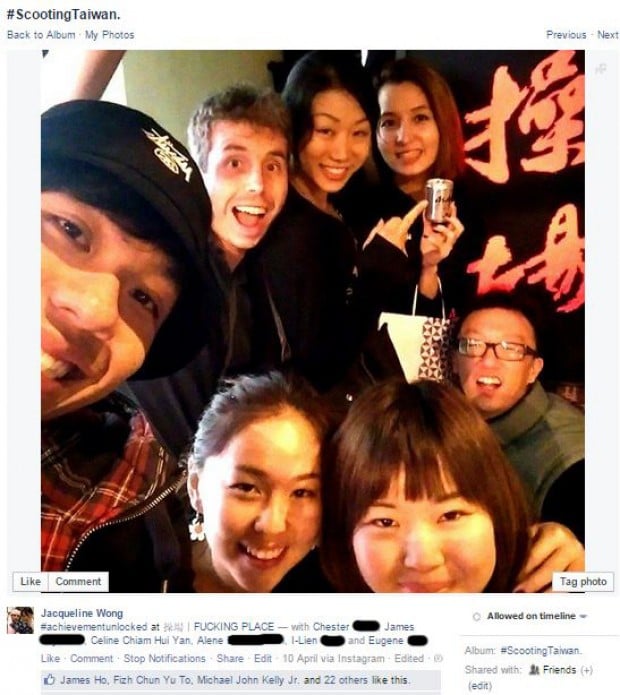 Do you remember Foursquare? Jacqueline Wong has checked into "That F*cking Place". The end.
10. The people in Taiwan are very friendly
I'm serious! I made lots of friends in Taiwan you know. Like Xiu, an artist who is currently in the midst of running an art exhibition at the Huashan 1914 Creative Park (華山1914文化創意產業園區).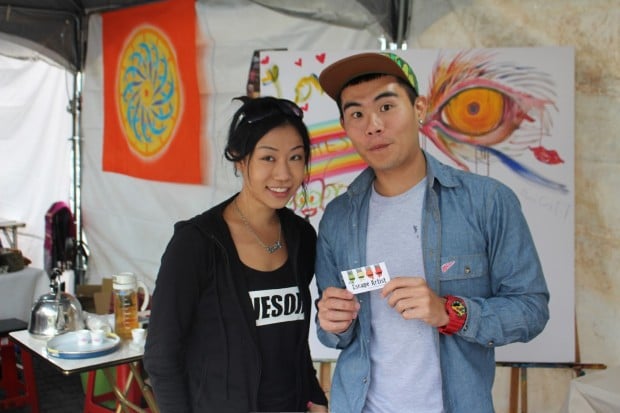 Read more about the initiative here.
I also made friends with "Black" a guy working at a 7-Eleven. He saw me bobbing around the the very cool hip-hop music that was playing, and told me that he stole the playlist from the club that he worked at at night. After talking to him for a bit, I asked him if I could take a photo with him, so that Scoot would know that I was working to earn my Taiwan trip. And instead of thinking that I'm a weirdo, he went like, "Oh, let me finish up this drawing that I'm doing and give it to you as a gift." Turns out he is studying art at a local university!!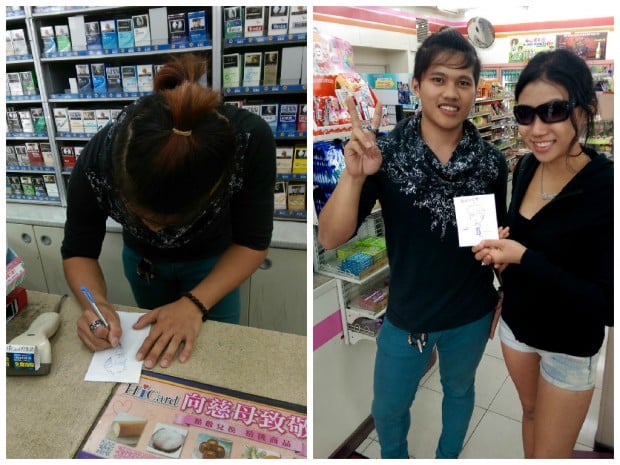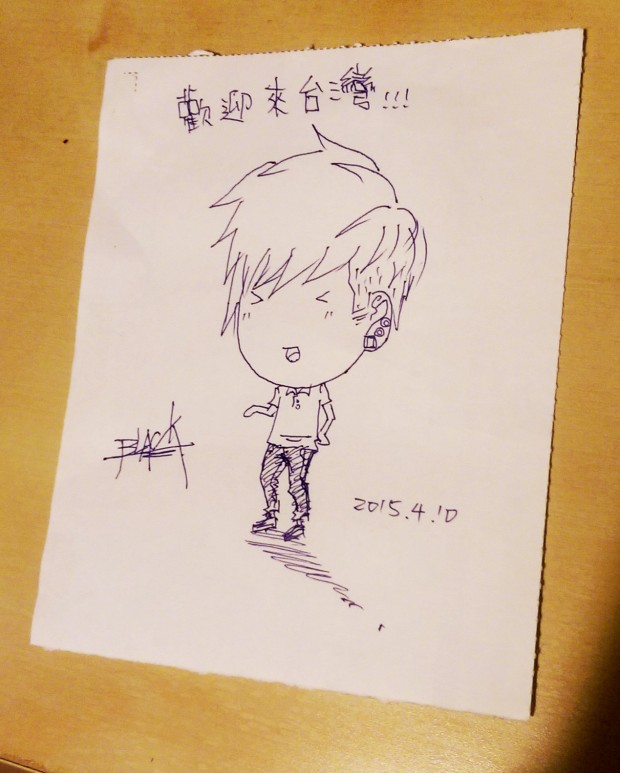 Yeah so those people who say that the Taiwanese are rude and crass, are truly out of their minds.
Okay so! I've come to the end of my list of 10 Things You Didn't Know About Taiwan. If you want to read more about my Taiwan trip, don't forget to visit the blogs of my travel buddies Alene and Celine! Their blog posts are probably more substatial and less frivolous than mine. HAHA.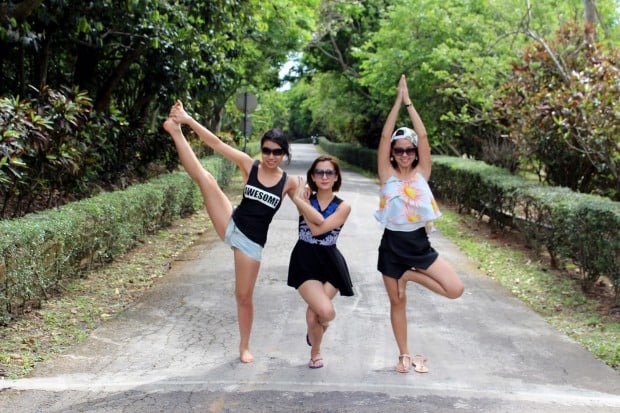 Anyway! I know all of you are probably itching to go to Taiwan now because of my very effective and wonderful skills in public and promotional communication. So good news! I hve a discount code to share! Just head over to SCOOT and quote "loveTW40" to enjoy 40% off flights to Taipei! You're welcome guys!
Also Read: 5 Most Underrated Natural Attractions in Taiwan
Jac would like to give thanks to Scoot and Taiwan Tourism Bureau for empowering her with yet another reason to go on holiday.