The vast ocean has always held its own mysteries and secrets. It's a whole world down there, one that we can never fully uncover. Once in a while, we catch a glimpse of the wondrous world that lurks beneath the ocean. It is a world full of strange sea dwellers, some harmless, and others not so.
Imagine being out in the sea, and witnessing this: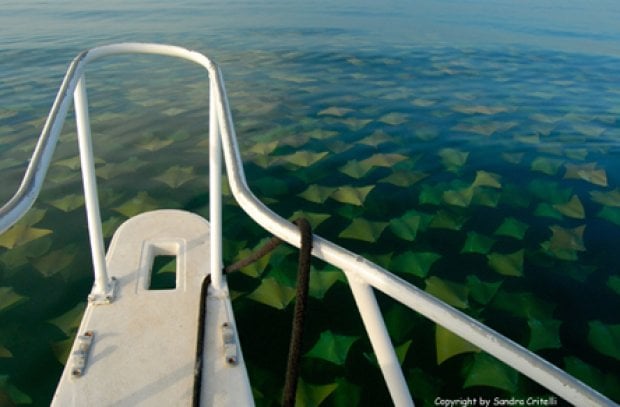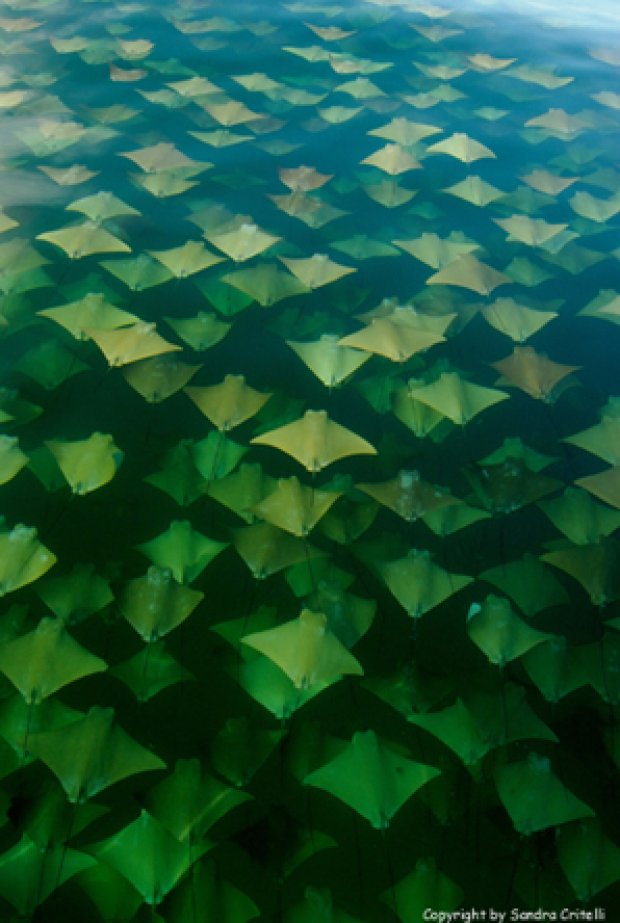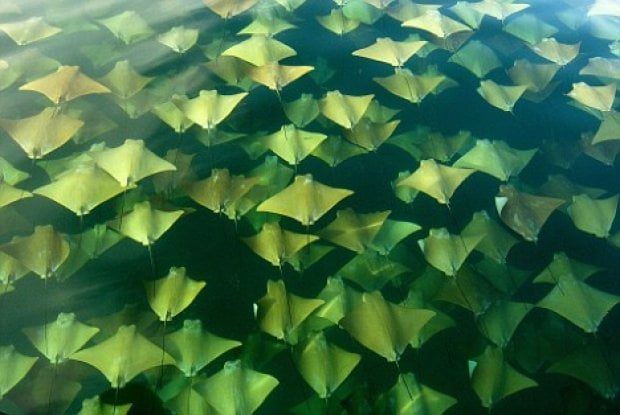 Image Credits: Sandra Critelli
A clear sea, full of stingrays. There seem to be millions of them, and they stream steadily past your boat. The minutes pass by quietly, and the rays keep coming and going, coming and going. Actually, they come from Mexico. These are cownose rays, and they are migrating from Mexico's Yucatan peninsula to Florida. This elusive phenomenon is captured on camera by Sandra Critelli off the coast of Mexico's Holbox Island.
You might be thinking "damn I wouldn't want to fall off that boat".
Maybe you do. Keep scrolling.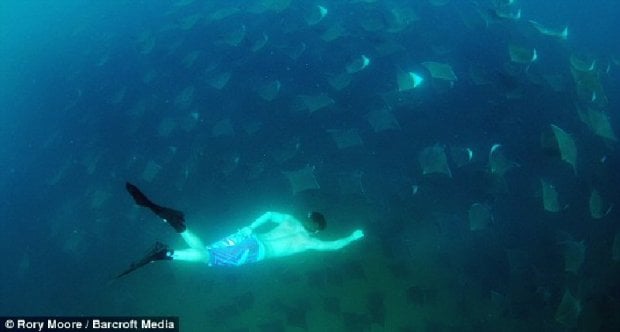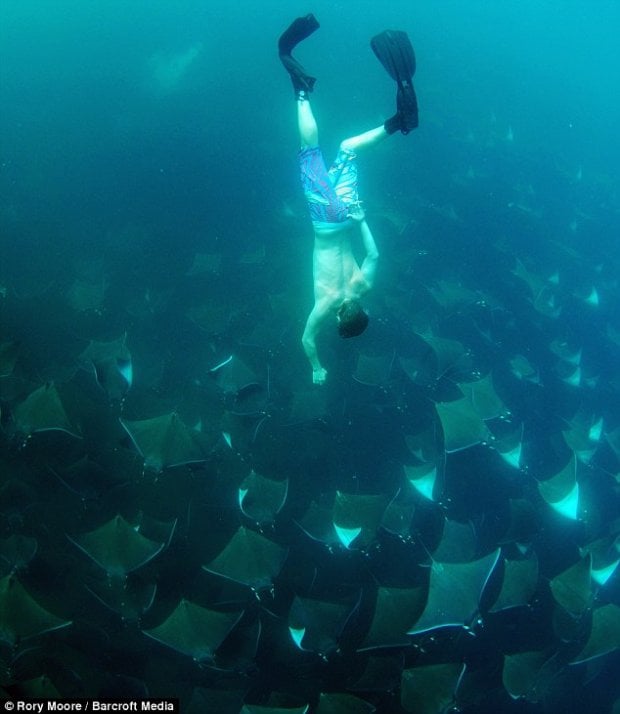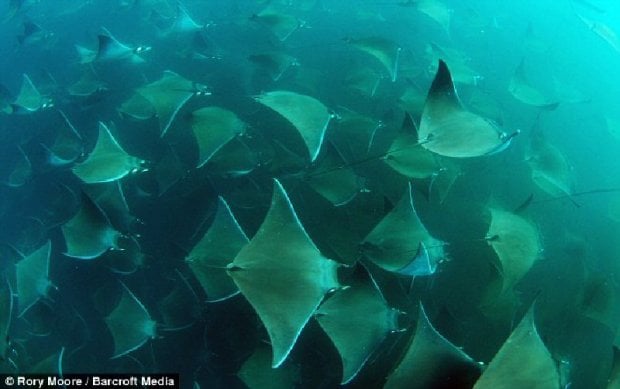 Image Credits: Rory Moore
Off the coast of Mexico in Baja California, freediver Gary Larter plunges into the sea to swim alongside the flock of rays. It wouldn't be such a lovely swim if these devil rays feed on human skin; thankfully, they feed on plankton. The chilling photos above are taken by Rory Moore aboard a research vessel, while he was on an expedition to document marine life.
Wonder how it might look like from above?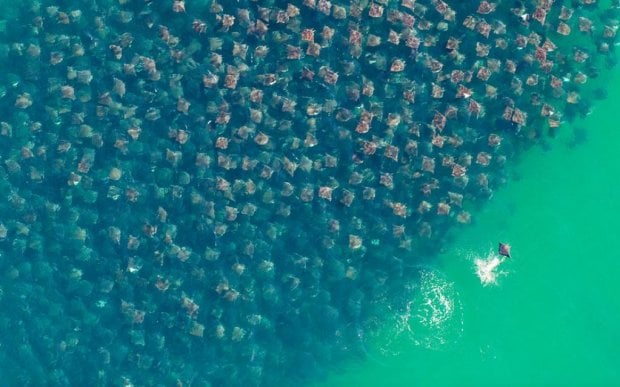 Image Credits: Florian Schulz
German photographer Florian Schulz captured this award-winning picture near the village of Maha California Sur, Mexico. What you're seeing is layers and layers and layers of Munkiana Devil Rays. This is a rare sighting that is truly epic.
The picture is named Flight of the Rays.
To get a close-up of the migration of mobula rays, check out this incredible video. Watch the rays jump out of the water, flapping their wings with all their might.