The phrase 'when pigs fly' may no longer just be a figure of speech when you realise that four-legged flyers are quickly becoming a thing. For pet owners, this means traversing the globe and sharing your vacation with your beloved furry friends. In short, a dream come true.
As hotels and airlines gear up to welcome animals on board, pet owners might stumble when it comes to pet travel. Fret not, here is a basic guide that will sail you through the necessary steps for smoother travels ahead.
1. Schedule a visit to the vet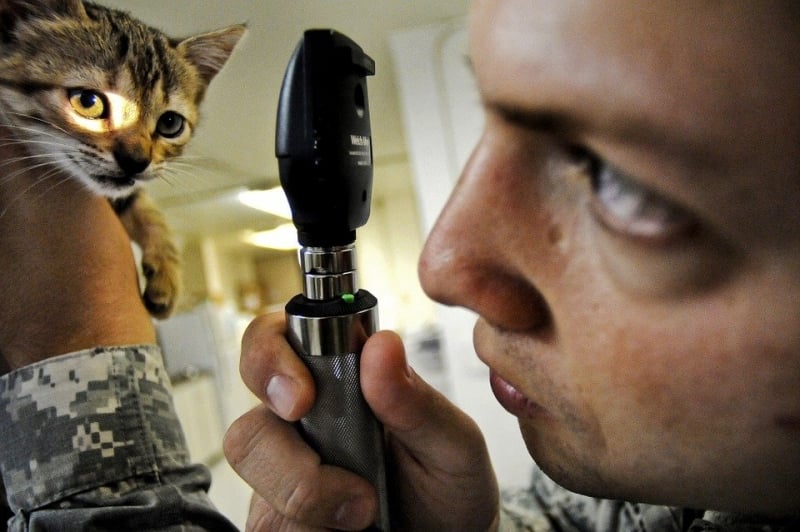 This step is not an option. Before you travel, pay a visit to the veterinarian to ensure that your pet is fit for travel. Consult your vet about the obligatory vaccinations, permits, tests and treatments stipulated by your destination country as well. In some cases, your pet may also need to be microchipped.
You must gather the necessary paperwork such as health certificates, also known as veterinary or sanitary certificates, prior to your travels. Also, do find out if you'll need a USDA (United States Department of Agriculture) or  CFIA (Canadian Food Inspection Agency) endorsement to go along with it.
Your pets may also require certain crucial vaccinations, the chief one being the rabies shot. Look out for the rabies classification of the country your pet is leaving from and make the necessary arrangements.
Certain countries will also require your pets to undergo tests. These may include a tapeworm examination or a blood titer test, amongst others. However, do note that some of these tests might have to be carried out months in advance so remember to plan ahead and keep to the deadline.
2. Discern the type of travel — domestic or international?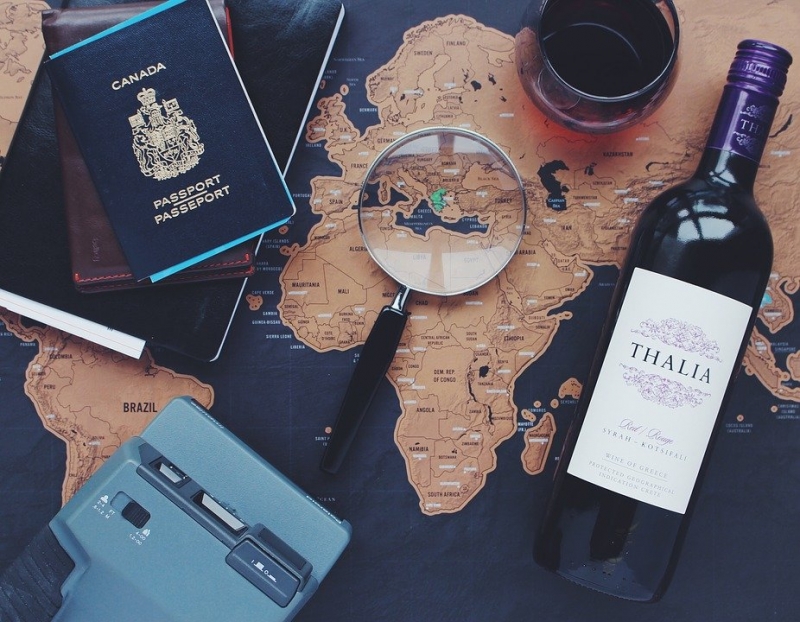 The next thing to do before you travel is to note if you're travelling domestically or internationally. This matters because it'll decide the official documents you'll need to prepare for your pet.
For domestic travel, always carry your pet's rabies vaccination certificate as this immunisation is a precondition worldwide. While a health certificate is not mandatory, it'll be wise to have it with you in case of unforeseen circumstances where you'll have to declare the health condition of your pet.
For international travel, a health certificate and proof of rabies vaccination is compulsory along with documentation of certain tests and permits as stated by your country of visit. Do bear in mind the breed restrictions as well if any.
However, if this seems like too much of a hassle, you can bypass the fuss by opting for a pet passport that will grant you access to almost any country in the world. Sweet! Speak to your vet about owning one and he'll advise you on what to do.
For added security, you can get a travel insurance for your pet that will cover expenses pertaining to accidents or problems during the journey.
3. Mode of Transportation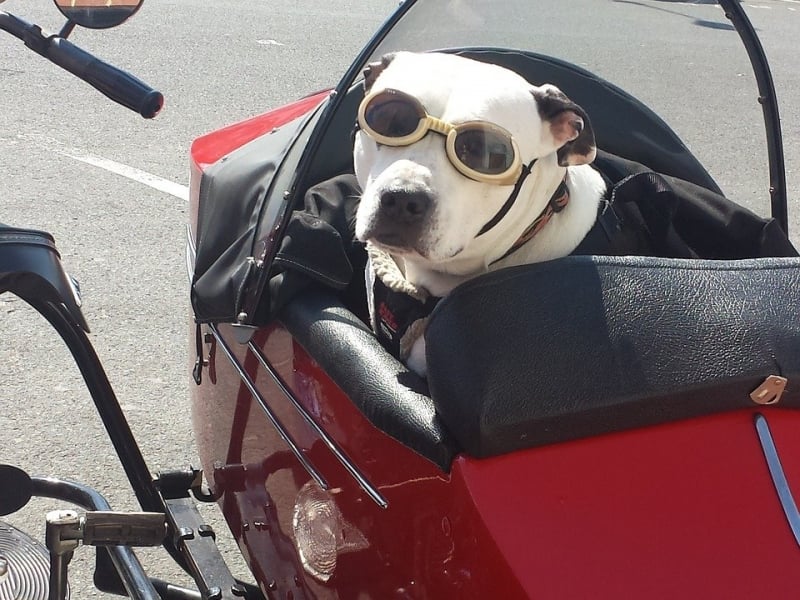 For different types of transportation, there are various procedures to follow. If you're taking a commercial flight, always inform the airlines once you've confirmed your tickets so that they can make the necessary preparations. Also, do opt for a direct flight to avoid inconveniences. Here are three ways to bring your pets along:
Carry-on
Small animals or service animals can be taken into the cabin with you but they'll have to travel in an airline compliant kennel that can be stowed under the seat. Do check the suggested dimensions by your airline company as sizes of these carriers differ from plane to plane. Also, you may have to clear customs and conform to the layover country's pet regulations if you decide to transit to another airline.
Checked baggage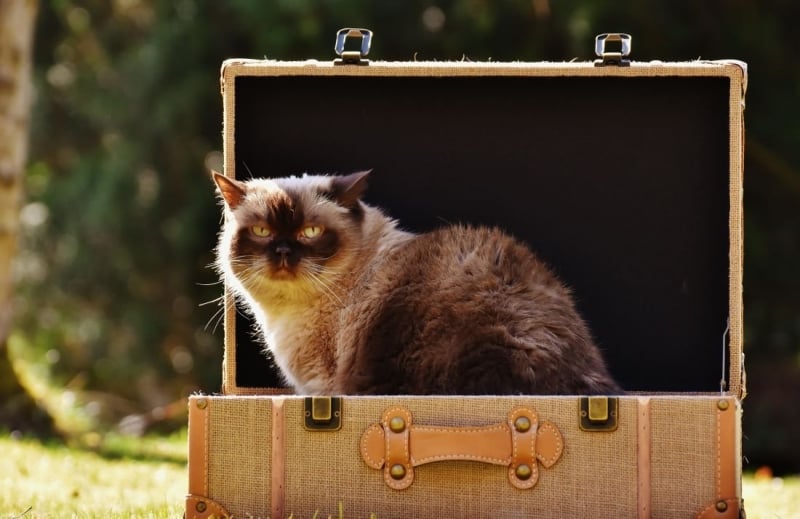 Pets that are not permitted as carry-on will be checked into the hold with your luggage. This could be due to the size or weight of your pets so do find out beforehand. It'll also be necessary for your pets to be stored in a container but most importantly, be aware of the restrictions placed on the dimensions, material and weight of these containers.
Cargo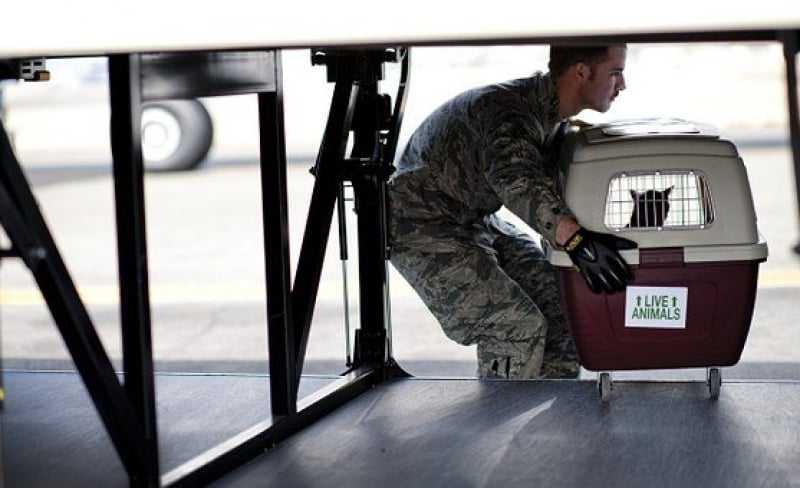 Large animals (weight above 140kg) will have to travel in the cargo compartment with other bulky items. Head to the airline's cargo facility and check-in your pets there. You'll typically need an IATA-compliant pet crate in this case. However, do keep in mind that you'll have to make cargo reservations before the day of travel. It is also extremely important that you receive confirmation from your airlines about transiting your pet through the layover airport (if any).
Another fuss-free option is to engage a private charter. While it's more expensive, you'll now be able to share the cabin with your pet regardless of its size and comfortably fly to your holiday destination together.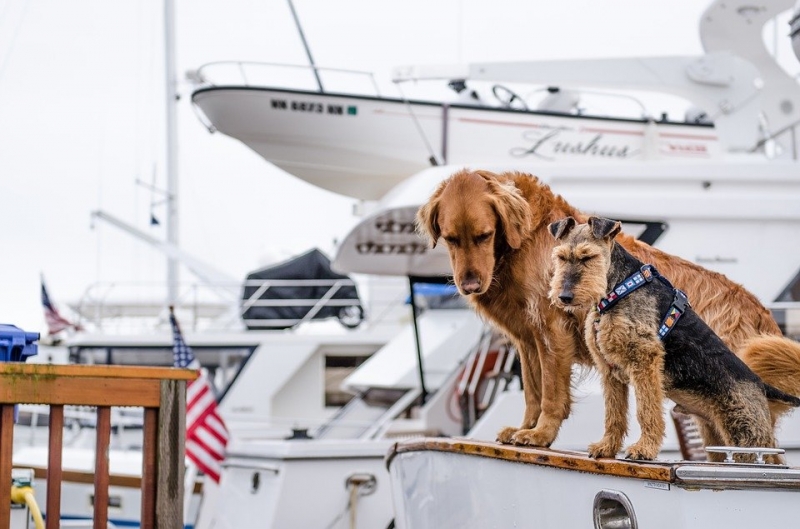 If you're looking at sea travel, there are numerous ferry liners and ship that include pets on ocean voyages. Choose from popular companies like B.C. Ferries, Eurotunnel and P&O Ferries. However, if you're interested in a cruise, there is only Queen Mary 2 at present that will accommodate them on long journeys at sea.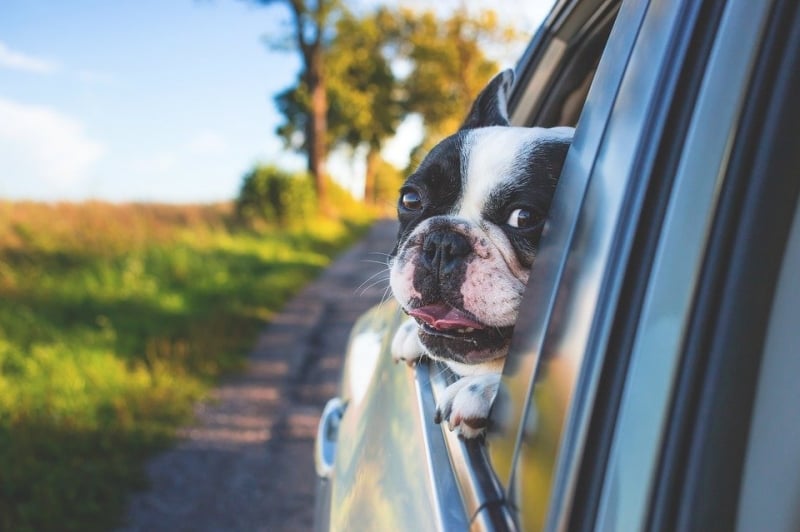 For those travelling by car, you'll simply need a pet harness or a container for your pet to travel comfortably. To help ease any travel anxiety or discomfort, get your pet to familiarise itself with the new makeshift home.
If you'll be travelling by public transport, take note of the pet regulations. Most trains and buses in Europe allow pets on board although they have to be leashed and muzzled but countries like Singapore do not, so always be sure to get wind of such news before hopping on with your companions.
And there you have it — three simple steps to follow through before you can roam the world with your trusty companions by your side. As animals are starting to become fellow travellers, I guess we can safely say that pigs really do fly.