Macau is one of the most underrated travel destinations in the world. Travellers who go to mainstream destinations brand Macau as "The Las Vegas of Asia", and after being able to enumerate two or three points of interest, they run out of words. It is true that Macau features the biggest casinos and posh hotels, but this destination offers more than the lights, sounds, and thrills of gambling. Here, we list down the reasons why Macau is considered one of the most underrated travel destinations.
1. Macau is a cultural melting pot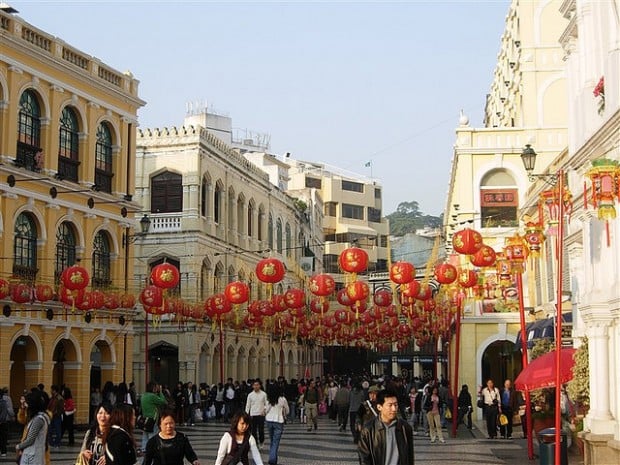 Image credits: Xiquinho Silva
With a land area of less than 12 square miles, Macau has a population of more than half a million people. This means that the location is a busy spot without being too congested. Combining the local population with the influx of travellers all year round makes Macau a multi-cultural rendezvous point as tourists all over the world gather here and explore different points of interest. This destination offers a perfect opportunity for travellers to gain new acquaintances and even friends for keeps. A fun fact: Macau also has the second longest life expectancy in the world.
2. Macau allows you to experience two places at once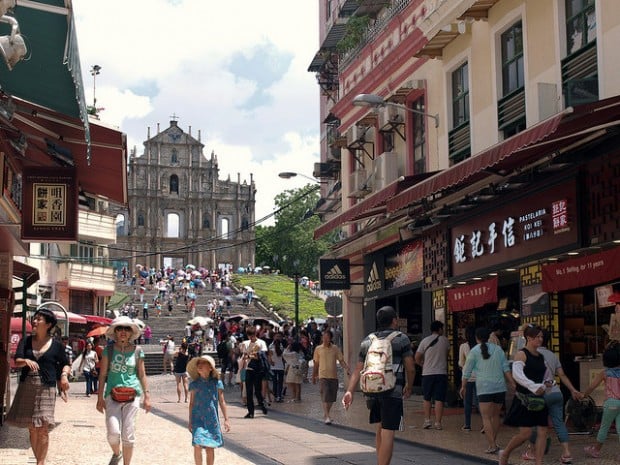 Image credits: Juan Llanos
Travellers who visit Macau will find themselves immersed in an Asian destination that captures the important details of European heritage. Being in Macau will make you feel like you are in two destinations simultaneously because most of the street signs and advertisements are in Portuguese although you are essentially in China. Travellers will enjoy exploring Macau's old town, which is one of UNESCO's World Heritage sites. It showcases a unique combination of Portuguese and Chinese architecture. These influences are also evident in Macanese cuisine, which is born of African, Chinese, and Portuguese food. These include seafood, olives, and chorizo. Exploring the back streets of Macau's Unesco World Heritage old town will give you a glimpse of a mix of Portuguese and Chinese architecture found nowhere else on earth.
3. Macau is in fact, the world's largest gambling centre as of 2006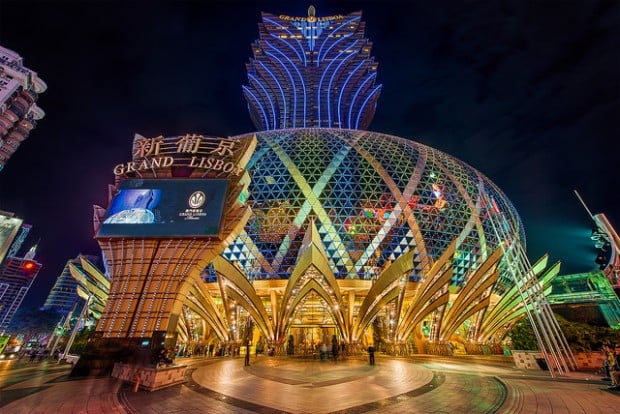 Image credits: Tom Bricker
Despite the constant comparison to Las Vegas, Macau is actually considered as THE world's largest gambling centre. This has contributed to the skyrocketing of the city's GDP, which in turn contributes to the "premium" feel that you get all over Macau. However, the casino culture stands in stark contrast to Macau's true charms.
4. Macau has great beaches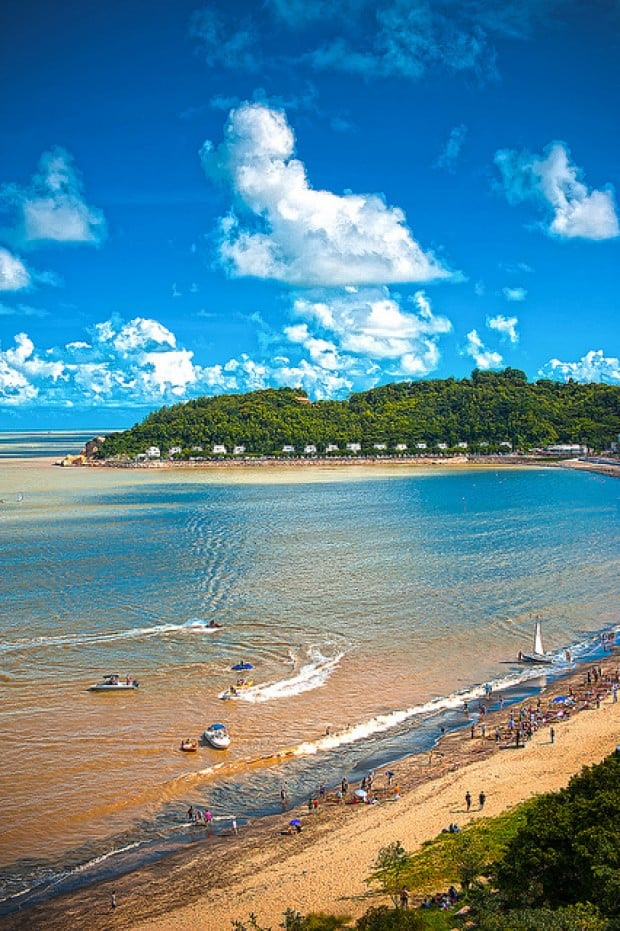 Image credits: DColoane
Macau can satisfy beachgoers because this busy city has a natural beach. The Hac Sa Beach is Macau's largest beach and is located on the southeast region of Coloane Island. It is famous for its black sand, the color of which can be attributed to the minerals that are washed ashore. Centuries ago, the sand was pitch black, but over time and due to erosion, the dark sand was replaced by yellowish sand that lightened the dark hue of the beach.
Also read: 3 Best Beaches in Hong Kong to Visit This Summer
5. Macau is actually an improved mirror city of Hong Kong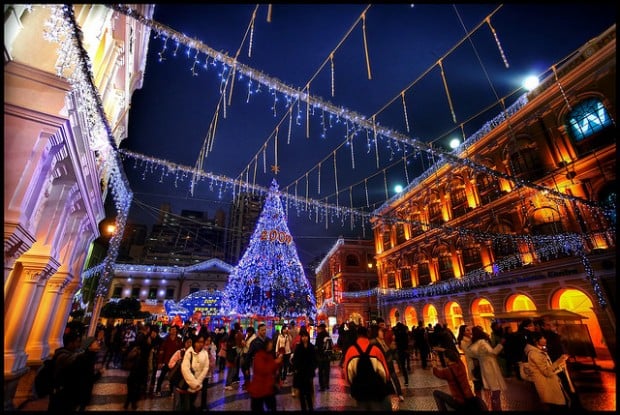 Image credits: Lip Jin Lee
This is one of the most divisive facts about Macau. Most people will visit Hong Kong for obvious reasons, but some of those reasons also include the fact that they do not have any idea of what to expect from Macau. Similar to Hong Kong, Macau has a lot of shopping centres, museums, parks, and zoos, including the extremely underrated Macau Giant Panda Pavillion. The bright lights of casinos and hotels eclipse the hidden gems of the city that inhibit potentials visitors from exploring the area. Numerous points of interest, such as the Macau Cathedral, Fisherman's Wharf, Senado Square, Ruins of St. Paul, and the Macau Tower, are just some of the more common and accessible destinations.
The Portuguese heritage has created a unique fusion that combines African, Chinese, European, and Indian elements. There is nowhere else in the world where you can make an incense offering to an ancient Chinese Buddhist temple early in the morning, scream your lungs out as you try and conquer the world's highest bungee jump in the afternoon, then end the day and have a meal from a Michelin-starred restaurant in the evening.
With a new light rail system in the works to connect the peninsula and outlying islands, as well as major hotel brands like JW Marriott and The Ritz Carlton and a string of new fabulous casinos under construction, it is easy to say that 2015 will be the banner year for Macau. By the time that the world's longest sea bridge connecting Macau, Hong Kong, and mainland China is completed, the city will be a more accessible destination than ever.
6. Macau can be a child-friendly destination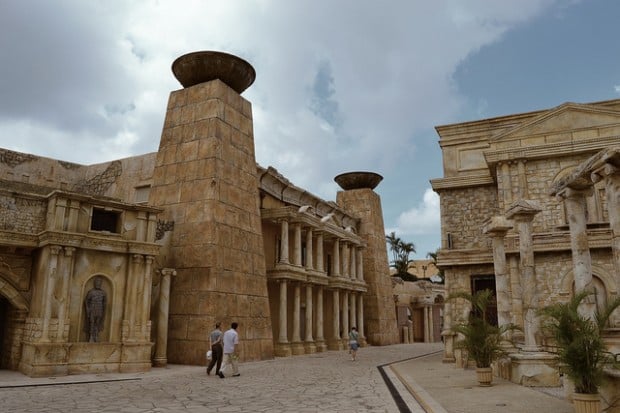 Image credits: Jan
One of the most common misconceptions about Macau is that it is not child-friendly. Many people have the impression that only adults and gamblers can appreciate the entertainment that Macau provides. Macau actually has a lot of gambling-free accommodations that ensure a child-friendly stay, as well as other points of interests such as a ride in a Venetian Macau gondola for an amazing Venetian experience and a visit to the famous DreamWorks Experience at the Cotai Strip. These and a lot more can keep you and your child busy, away from the casinos and gambling activities.
7. Macau is a gastronomic heaven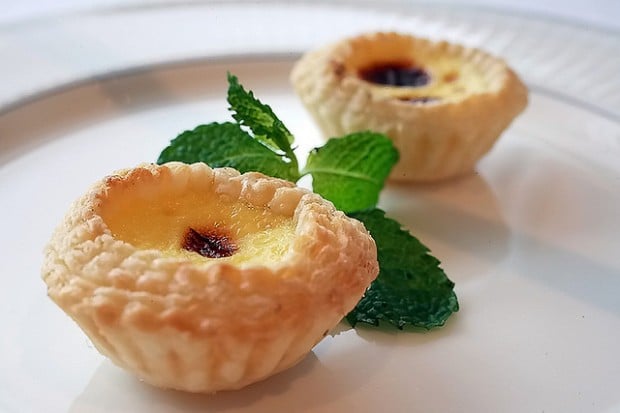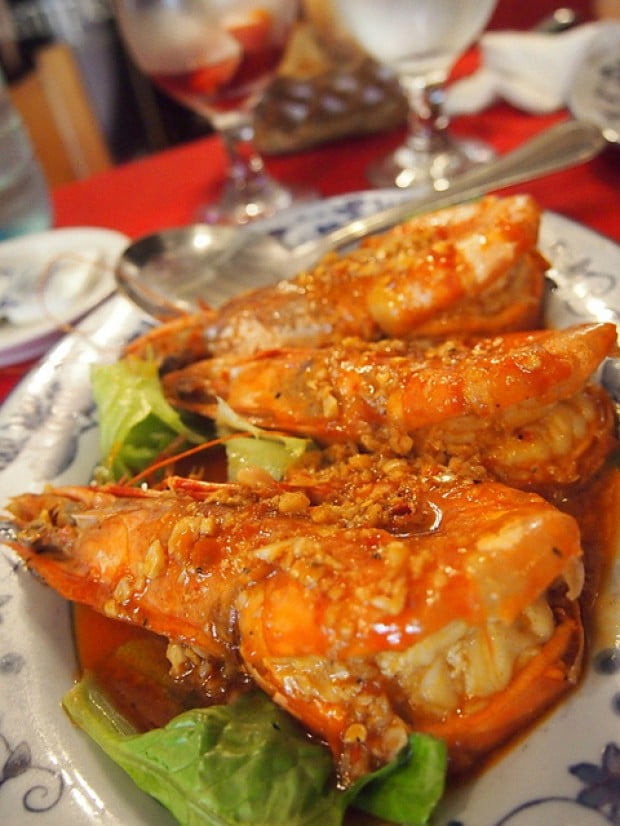 Image credits: Ian Fenn and Melosh
Travellers are in for a massive treat because Macau is a gastronomic nirvana, and this alone can be a major reason why you should visit the place. Try the Portuguese fried rice, as well as the charcoal roasted seafood and African chicken. Do not forget the local specialty, the Macanese egg tart, which is quite different from other egg tarts because it has less sugar. Also, check the streets for your dim sum fix.
Also read: 10 Foodies-Approved Yummies in Macau That Leave You Wanting More
8. Macau is dotted with urban parks and gardens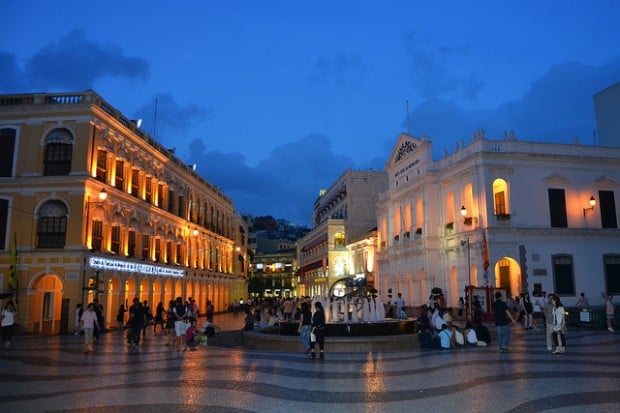 Image credits: Jan
Macau is one city that maximises the available space, turning grey corners into tasteful urban parks and gardens that create a complementary blend of nature and culture. These parks include Fortaleza do Monte, which was built in 1617 and is considered as one of the oldest structures in Macau. Other gardens and parks include the Garden of Arts, Garden of Montanha Russa, Victory Garden, Casa Garden, Coloane Park, Hac Sa Bay Park, and the Sun Yat Sen Park. All of these destinations offer a piece of Macanese history and a refreshing detour from hours of strolling Macau's busy streets.
9. Macau is a photographer's paradise
Image credits: Travel Oriented
Due to the multi-cultural influence in Macau, photographers will appreciate the diverse points and subjects for photography. From the ruins, food, and even simple shots of streets and people, it is very easy for photographers to create a unique photo essay. Macau can serve as the perfect training base for travel photographers, or a playground for those who just love taking good pictures because there are so many things that can be captured here.
10. Macau is an alternative shopping haven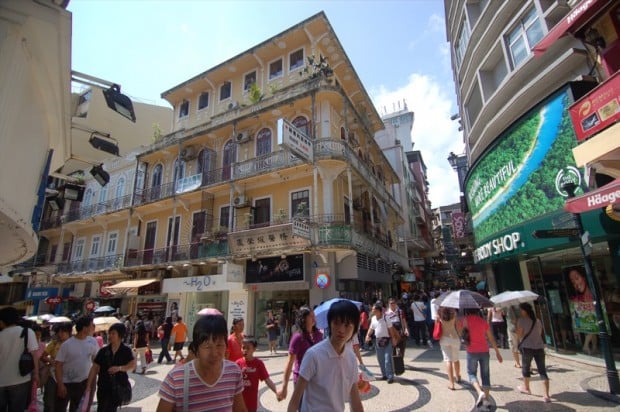 Image credits: Jonas Merian
Macau has a lot of shopping destinations for the true shopaholic. Its offerings range from great bargains to the most luxurious brands. Travellers who would like to shop are in for a treat because Macau is quite easy to navigate thanks to its great transport infrastructure.
It has been widely claimed that the 2015 is Macau's year. For travellers who would like to try something different from the more conventional cities in the Asia Pacific region, a detour to Macau may just be the trip that facilitates a rediscovery of the hidden jackpot (that is actually not found inside the casinos).
Also read: Top 20 Tourist Attractions in China You Must Visit