Backpackers flock to Thailand year after year since the 1960s, keen to experience this affordable, exotic and gorgeous country. The things you can learn, discover and accomplish with a backpack on your back, a map in your hand and an openness in your heart is unquantifiable when you make Thailand your temporary home. Here are just a few reasons why you should consider making Thailand the next location for your backpacking journey.
1. The affordability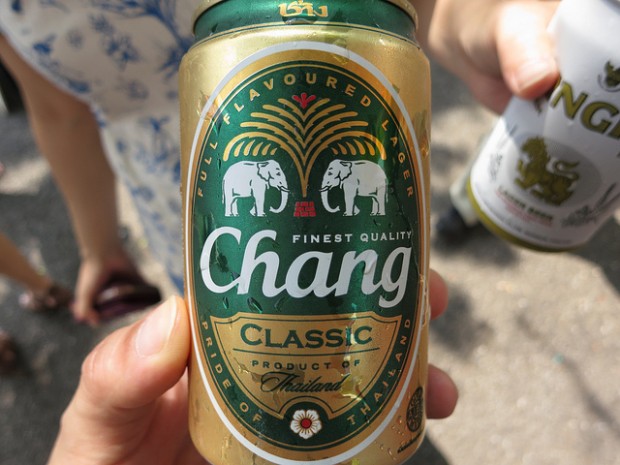 Image credits: ekkun
Thailand is an affordable travel destination. Chances are, the exchange rate will be in your favour, making you comparatively wealthier in Thailand than in your home country. Hostel dorms can cost as little as $5 a night and you can find meals for $1 or less. Beer is around $3 a bottle and souvenirs, transportation, and admission fees for activities are extremely affordable as well.
2. The food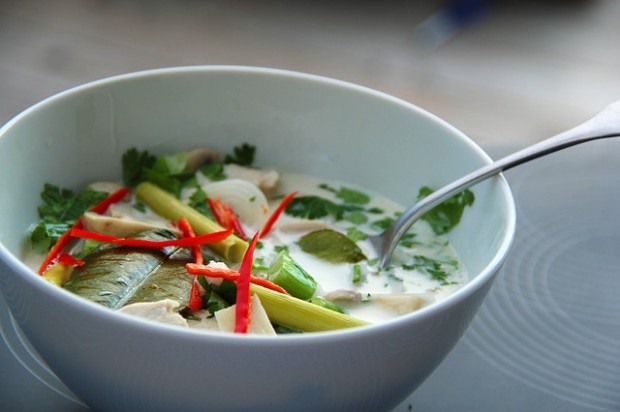 The consensus is that Thai food is incredible. The cuisine is full of distinct flavours and fresh ingredients which really makes it stand out. The spicy curries, savory and sweet Pad Thai and the mango and sticky rice are all popular dishes to try. The food culture in Thailand is quite prominent as well. Night markets and food stalls line the streets, and the fresh produce that can be found in the numerous markets are incredible. To take a taste of Thailand home with you, enrol in one of the many cooking classes available.
Also read: 13 Bizarre Foods in Thailand to Try… If You Dare
3. The unique culture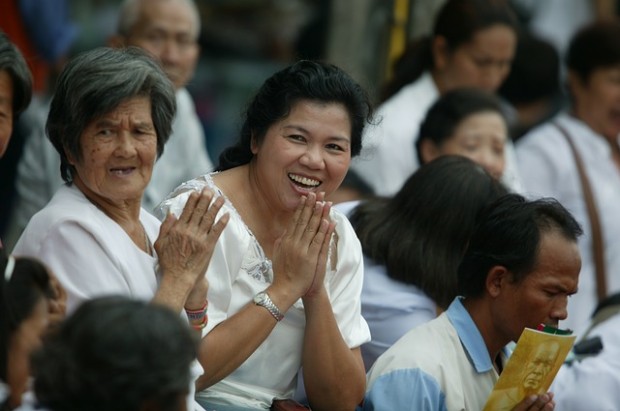 Thai culture is one that you can really see and feel all around you. The polite bowing when people greet each other and the traditional clothing worn on holidays are frequently seen. Also, Thais have a strong affection and deep respect for the royal family.
4. The backpacking culture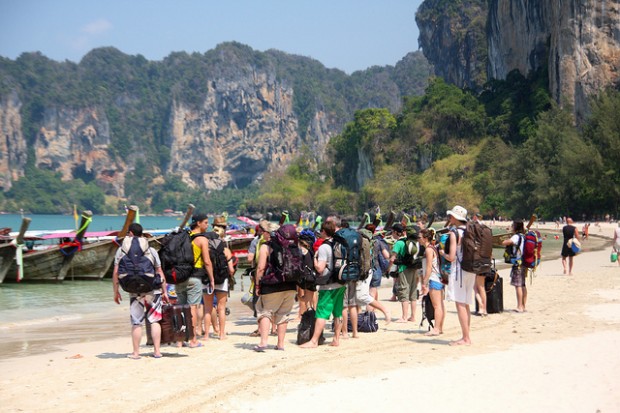 Image credits: Jan
If you are going to be backpacking, Thailand is the place to be. Thailand is at the top of the infamous "Banana Pancake" backpacker trail, and the backpacker infrastructure is well established. Thailand's main cities and even the countryside are filled with hostels and there are plenty of cheap eats for the notorious backpackers. You will meet loads of others travelling just like you and will be able to exchange stories and tips about backpacking around this fantastic country.
5. The gorgeous nature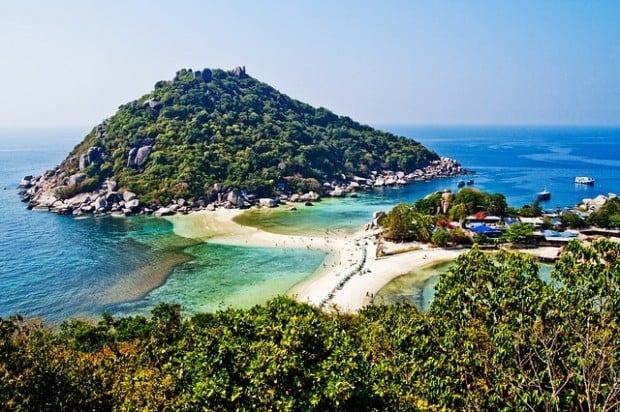 Thailand is renowned for its stunning natural scenery and there is no way that you can miss it. From temple-laden mountains in the north to the white sand beaches in the south, Thailand really has it all. While backpacking you are bound to travel by train, bus and bicycle, and from those modes of transport, you will have some of the best views. Get right into it on forest treks, go cliff diving in natural swimming holes or just chill out on the beach.
6. The pristine beaches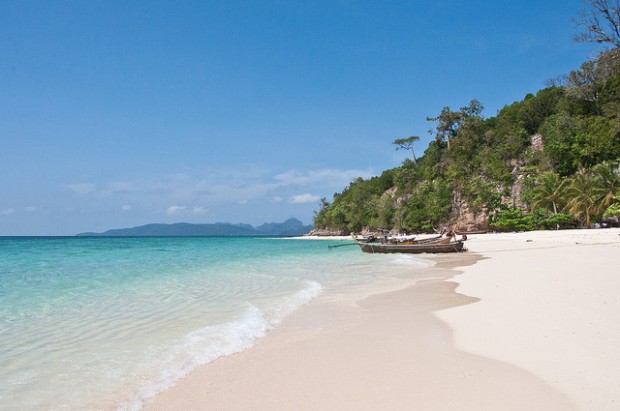 Image credits: Mark Fischer
Thailand is known for its southern islands where you will have the chance to backpack from beach to beach. Stay in a bungalow by the sea, snorkel to your heart's desire and laze in a nearby hammock. Thailand beaches are stunning and you can experience them by boat, by sky or on your own two feet.
Also read: 10 Untouched Islands in Thailand for the Best Beach Escapes
7. The wild nightlife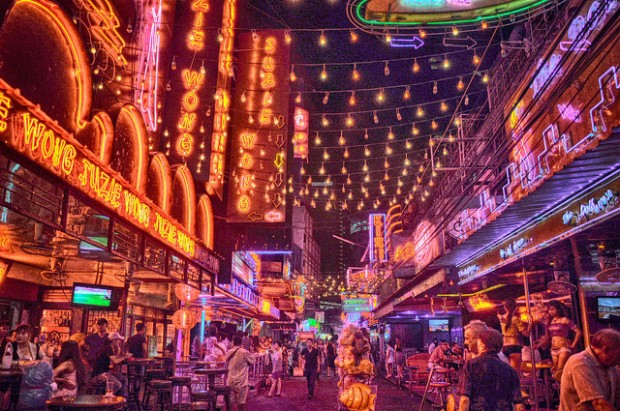 Image credits: Eustaquio Santimano
Thailand nightlife is stuff of legend and as a backpacker, one of your duties is to check out the scene. Often, some of the best parties will start right within your hostel pub and you can set out on the town with your newly made friends. Check out the pub lined roads, lady boy cabarets and back-alley shows of Bangkok or head to some of the famous beaches like Koh Samui or Koh Phangan for the legendary full moon parties in the sand. Adorn yourself in glow-in-the-dark paint, grab a bucket of booze and watch the fire dancers until the sun comes up. It will be a memory that you will never forget.
Also read: No More Curfew! 8 Things to Do at Night in Thailand
8. The amazing cities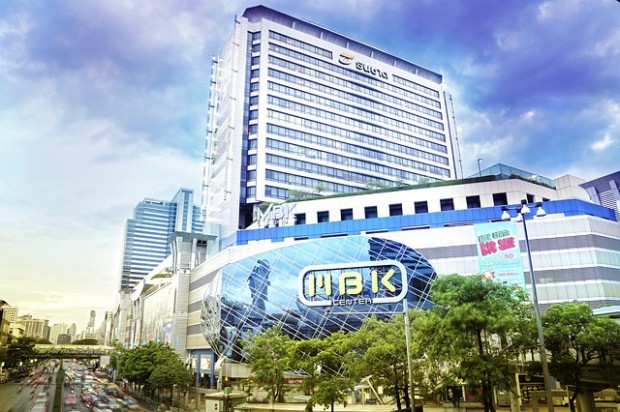 The cities of Thailand are where all the action is and they have been attracting backpackers for years. The northern cities of Pai and Chiang Mai have a laid-back vibe, a hippie culture and just enough nature to ease your mind when the city bustle gets to be too much. Bangkok is renowned for the night life and the source of outrageous stories recounted by backpackers for years of their lives following their visits. See Muay Thai fights, get traditional massages, bamboo tattoos and see more magical monks walking the streets than you could ever have imagined.
9. The fun activities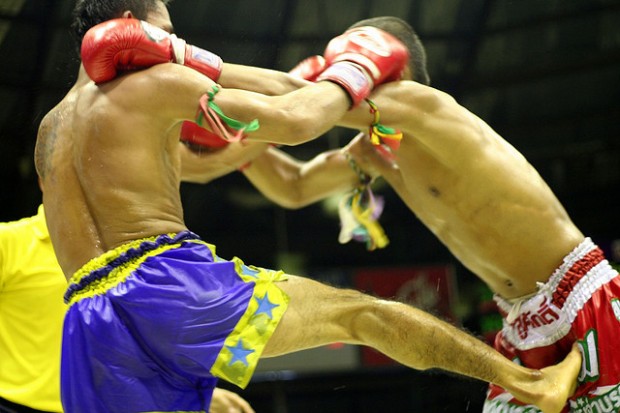 Image credits: Evan HB
It is simply quite impossible to feel bored in Thailand, where fun activities abound. Explore the dense rainforests by zip line or meet with nature's friendly giants at the elephant parks and sanctuaries that dot the country. Get involved in the country's famous sport by taking Muay Thai classes and even competing in amateur fights. The food in Thailand is incredible and thousands of restaurants around the country run cooking classes for foreigners looking to take the tastes back home with them. Take diving courses and go on snorkeling adventures up and down the coast or enroll in meditation and yoga retreats. There is always something to keep visitors occupied when in this kingdom.
10. The good location
Backpackers are not a static bunch and a travel route that makes sense and is efficient is what most are looking for. Part of the "banana pancake" trail for a reason, Thailand is perfectly nestled by other countries of interest to travellers. Laos, Cambodia, Burma and Malaysia- they all are nearby and make perfect side trips or before and after destinations. The country also stretches from the mountainous north to the tropical south so that visitors get the best of both worlds when they travel there.
If you've been bitten by the travel bug and are suffering from a bit of wanderlust, Thailand is the place. Strap on a backpack, grab your guidebook and head out on an incredible journey that will give you more than you ever could have asked from it.
Also read: The Thailand Bucket List – 15 Experiences You Need to Conquer