1. Changi Boardwalk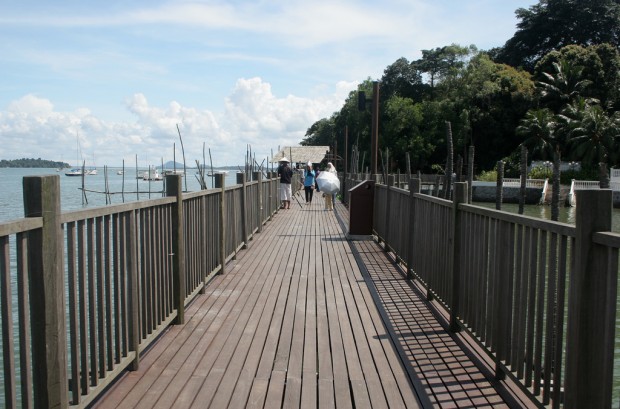 Image Credit: Kirk Siang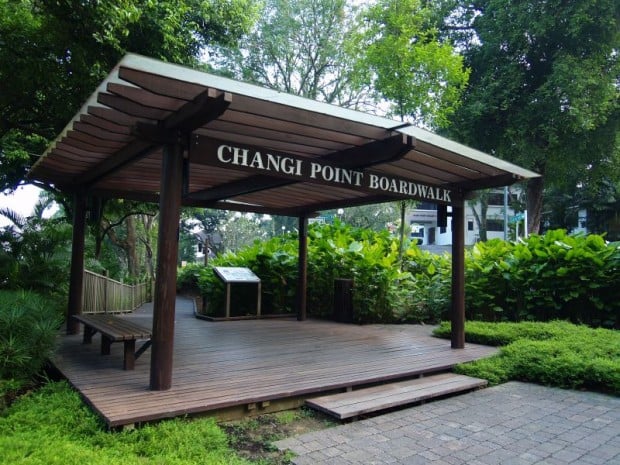 Image Credit: Jed Dc
This boardwalk sits on the perimeter of Changi Coastline, and has four segments:
Sunset walk – as the name suggests, best for sunset shots.
Kelong walk – this path is a reminiscent of the 'kelong days' with kelong stilts scattered across the waters.
Cliff walk – perfect if you want to capture the panoramic views of the coast as you walk through lush greenery.
Sailing Point walk – for a vast, and endless, view of the sea.
Just pick a segment, flaunt your best poses and start snapping.
2. Koon Seng Road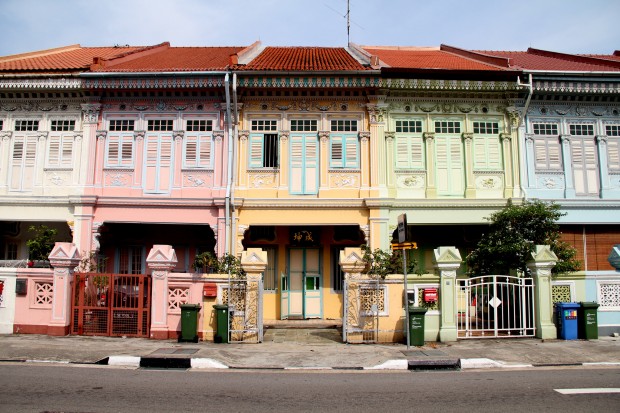 Image Credit: ryanraphael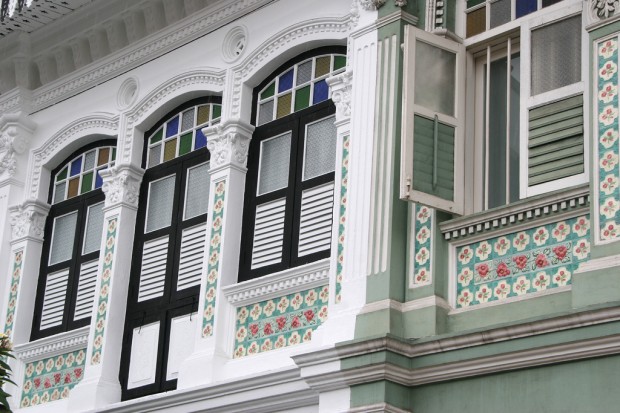 Image Credit: Kirk Siang
You might not have been to Koon Seng Road before, but these photos will just change that. The distinct peranakan-style shophouses along the road is so photogenic, and a photoshoot here will be so worth it.
3. Kampung Buangkok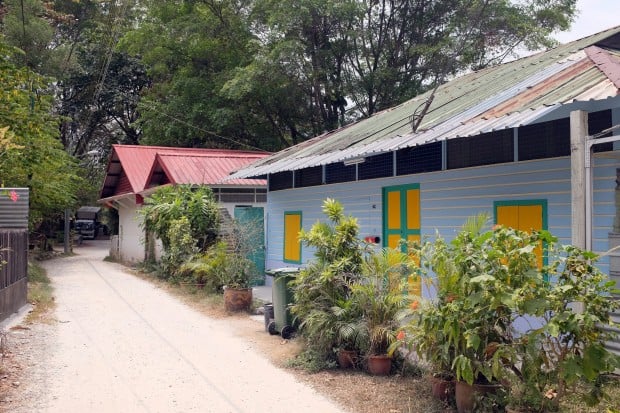 Image credit: Jnzl's Public Domain Photos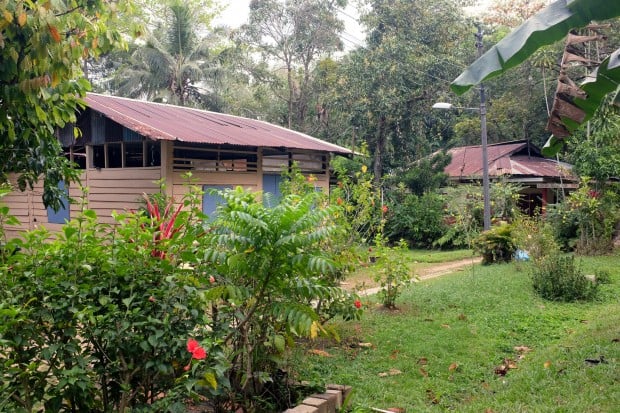 Image credit: Jnzl's Public Domain Photos
Lo and behold, a kampung (village) found on mainland Singapore. Yes, believe it or not, this tiny red dot still has one last surviving village nestled in the eastern region of Singapore. Rustic photo lovers – Kampung Buangkok is your haven. It is an excellent place to go to if you're planning to shoot in a "kampung" location without bringing along your passport.
4. Tanglin Hill Brunei Hostel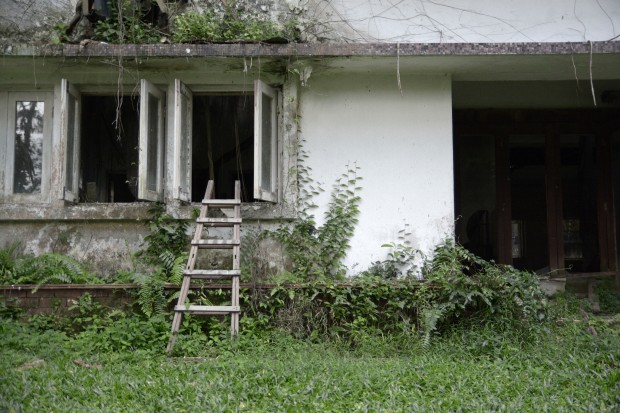 Image Credit: Jin Guan KOH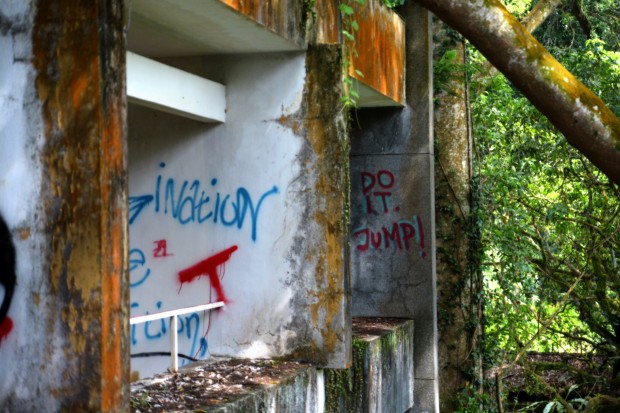 Image credit: Jin Guan KOH
Back in the 1950s, this hostel housed elite students from Brunei who were shipped to Singapore to leverage on our education system. Fast forward to today, the building has been totally vacant for about 30 years, and it has since developed a rustic (and very creepy) vibe. What better adventure than to make your way here to shoot some photos? Enter at your own risk!
5. Punggol Gallop Stables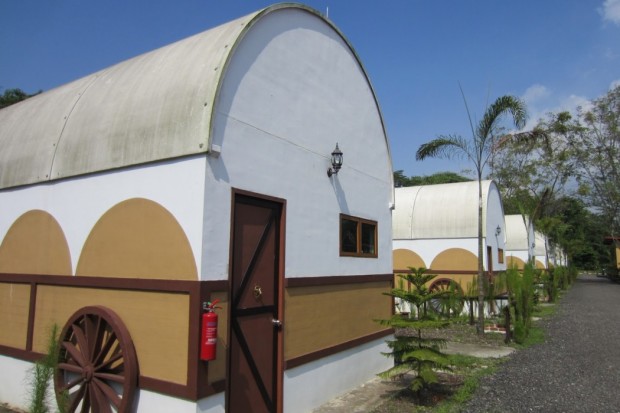 Image credit: We Are Spaces
Just as the name suggests, Punggol Gallop Stables is the place for horseback riding enthusiasts. For photographers, there are also perfect backdrops for insta-worthy shots, particularly these caravan-shaped chalets! These chalets can be booked by the public and they are the perfect place for a weekend of barbequing with your family or friends. Your next staycation, maybe?
6. Little Guilin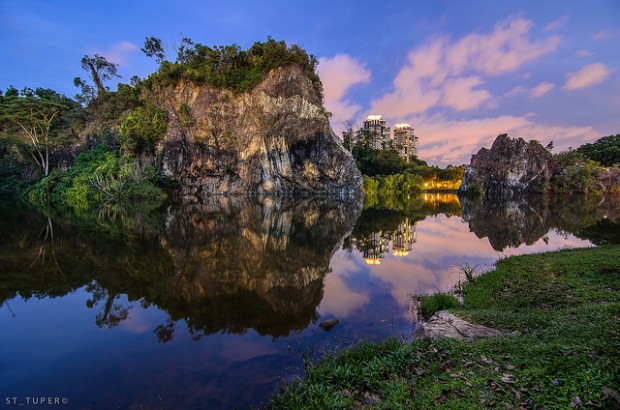 Image Credit: tuper misc
Also Read: 20 Reasons Why Travelling to Singapore is a Total Waste of Time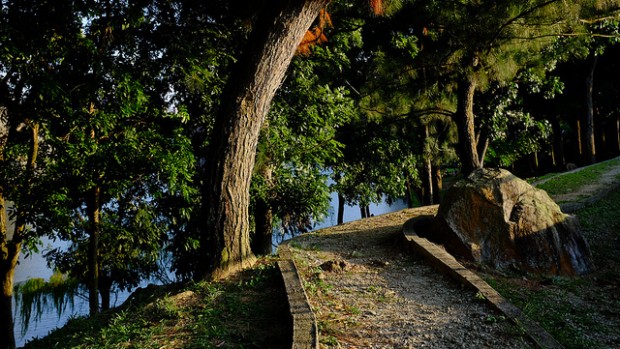 Image Credit: Jnzl's Public Domain Photos
Named after the Guilin in China, Little Guilin lake is parked away in the Bukit Batok neighbourhood. It was previously a granite quarry and this rare sight in Singapore is a perfect spot for a scenic backdrop.
7. Victoria Concert Hall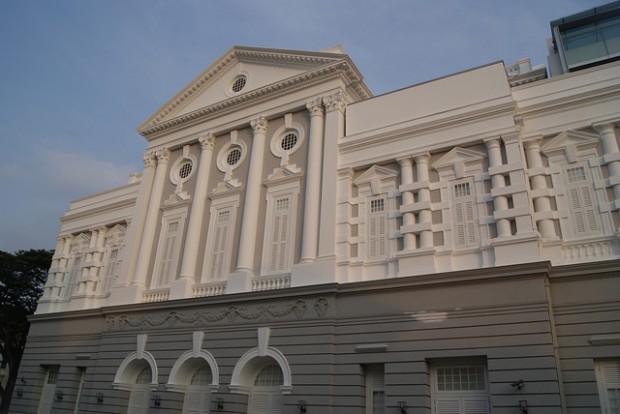 Image Credit: Jack
Victoria Concert Hall was once a hospital for victims of bombing raids during World War II. It was also the venue where People's Action Party was founded. It recently went through a S$180-million reconstruction. The elegant white facade of the Victoria Concert Hall makes a beautiful backdrop for any kind of photoshoot, especially weddings!
8. National Gallery Singapore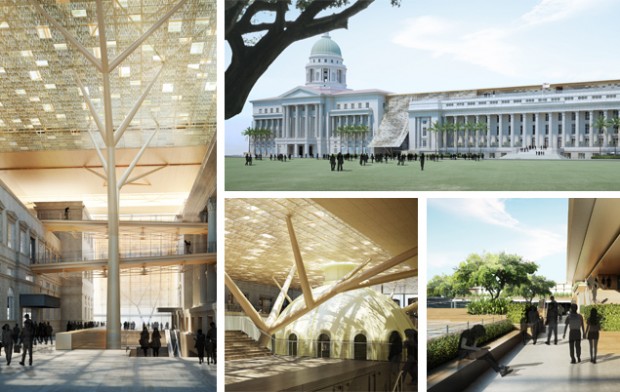 Image credit: National Gallery Singapore
Hold your horses for this one, because it's only due to open in October this year. However, National Gallery Singapore already looks like a promising spot for photoshoots. The former Supreme Court and City Hall has been rebirthed into a museum that will house a huge collection of art from Southeast Asia. Several members and media have already been invited to have the first glimpse in National Gallery Singapore, while the rest of us are quietly anticipating its official public opening date.
9. Pinnacle @ Duxton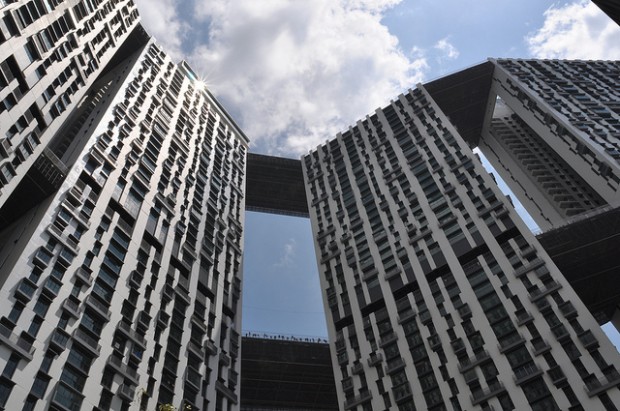 Image Credit: Omegaforest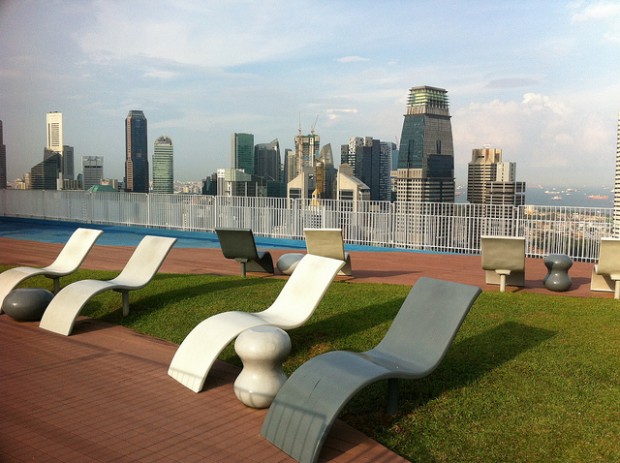 Image credit: Jan
This 50-storey building is one of the world's tallest public housing building and it is also home to one of the world's longest sky garden. Here's the good news: the sky garden on the highest floor is open to the public. It is one of the many vantage points in Singapore which provides a good opportunity for beautiful panoramic shots!
Also Read: 8 Things About Singapore We Truly Appreciate After Travelling
10. Toa Payoh's Dragon Sand Playground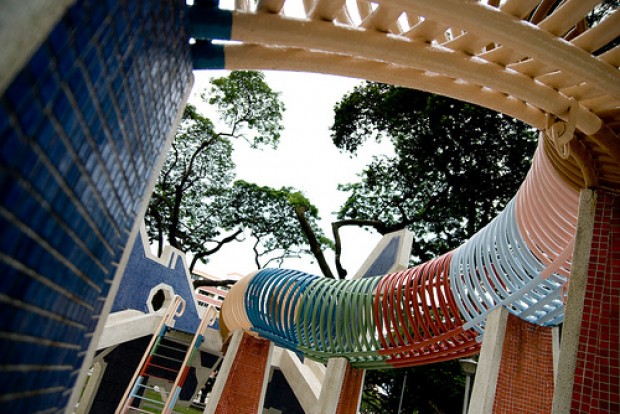 Image Credit: Justin Zhuang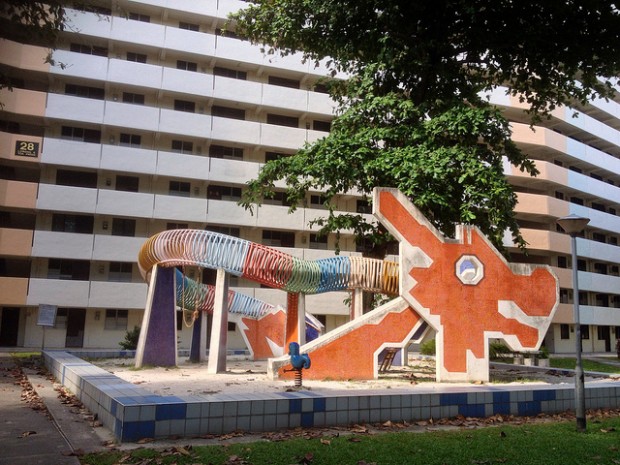 Image Credit: Jimmy Tan
You might be thinking "a playground, really?"
But this isn't just any playground. Back in the 1970s & 80s, these kind of playgrounds were common all over Singapore. Over the years, however, mosaic-tiled and sandy playgrounds were replaced with those with rubber grounds and steel structures. The Dragon Sand Playground at Toa Payoh is one of the last standing playgrounds that is reminiscent of your childhood (if you are old enough). Make your way here to get nostalgic, snap some photos and play – because you know you want to.
Also Read: 20 Challenges Every Singaporean Must Complete Before they Die