What do you think of when you consider taking a transit flight? Or even a midnight or early morning flight? I don't know about you, but nodding off on an airport lobby bench, scavenging for power outlets, and struggling to keep an eye on your belongings while other travellers brush past you immediately comes to my mind.
Good news! You can now get some much deserved rest in between flights with Aerotel – the world's first transit hotel with an outdoor pool, Jacuzzi and pool-side bar within the restricted area of an airport. Yes, you heard correctly, it has an outdoor swimming pool!
Located on Level 3 in Terminal 1 of Singapore Changi Airport (near Boarding Gate D41), Aerotel by Plaza Premium Group is ready to offer its first class services to transit travellers at economy prices. Starting at only S$55, you can enjoy a private studio room with a nice comfy single bed, complimentary wifi and access to shower facilities. There's even a library lounge where you can read or rest while waiting to board the next flight.
Kiss "hobo-ing" at the airport goodbye. You can now save on expensive direct flight tickets and still have a great transit experience.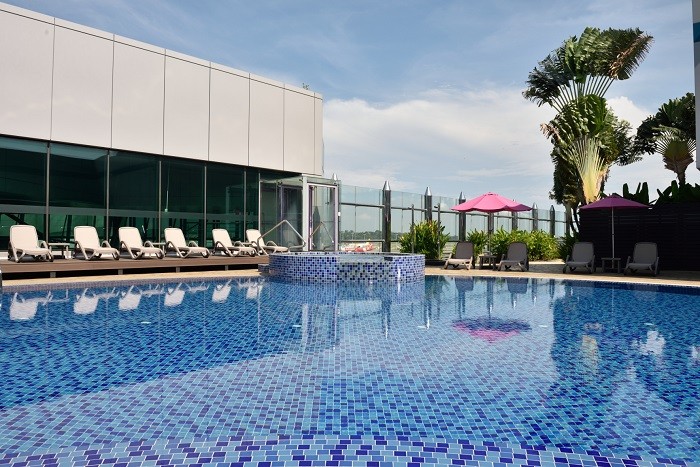 Image credit: Aerotel Singapore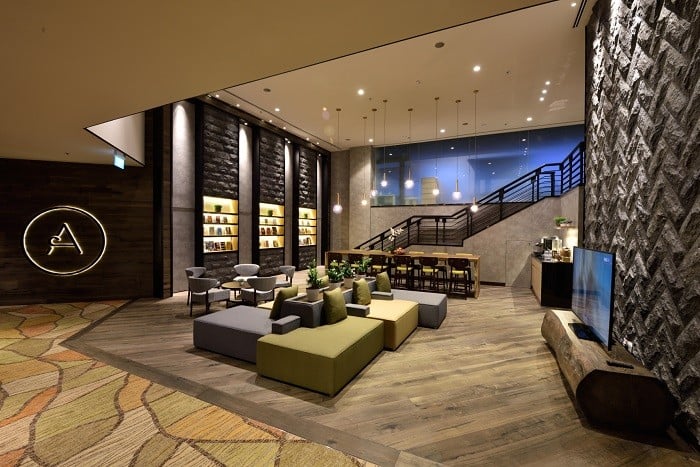 Image credit: Aerotel Singapore
Aerotel Highlights:
Outdoor swimming pool, pool-side bar, gym and library lounge facilities

24-hour Check-in

Facilities available for small fee even without booking a room.
Hotel rooms in Aerotel come in three sizes – S, M and L to accommodate different needs. The "S" room is best for single travellers needing a quick power sleep. The "M" room is very spacious even for four and the "L" room is ideal for families. Both M and L rooms come with an en-suite bathroom. Prices range from SGD55 to SGD135 for a minimum of 6 hours. A price that I am willing to pay to escape from the airport's hustle and bustle.
Even if you are not staying in the hotel rooms, you can access Aerotel's facilities by paying a small amount. A swim in the sunny Singapore can be as refreshed and relaxed as a homey experience in the hotel's room.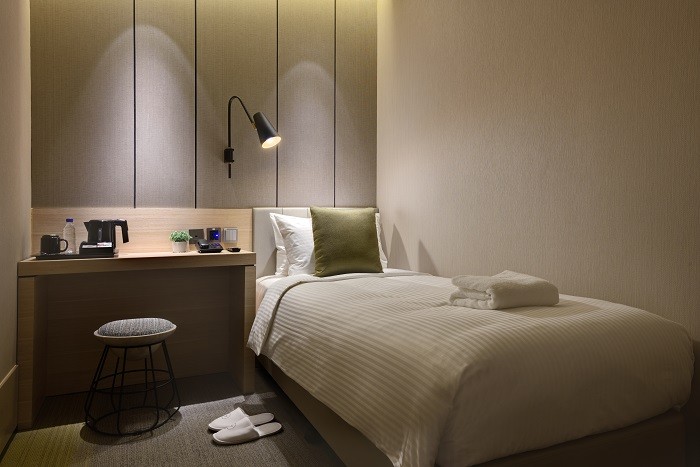 Image credit: Aerotel Singapore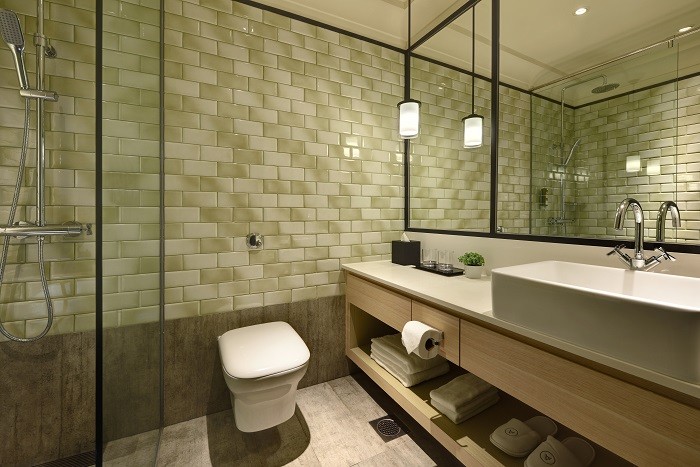 Image credit: Aerotel Singapore
Stay tuned for more Aerotels around the world as it is now undergoing expansion at major international airports, including Abu Dhabi and London Heathrow.
For more information, please visit the Aerotel website.
Aerotel is a transit hotel by Plaza Premium Group.