Sometimes everyone just feels like they want to escape from their lives, from the rat race and from modern existence. There is something about visiting an island that allows us to experience that sense of disconnection. If you are looking for an island escape in Europe you have plenty to choose from – here are a few suggestions to give you a place to start planning your dream island holiday:
1. Malta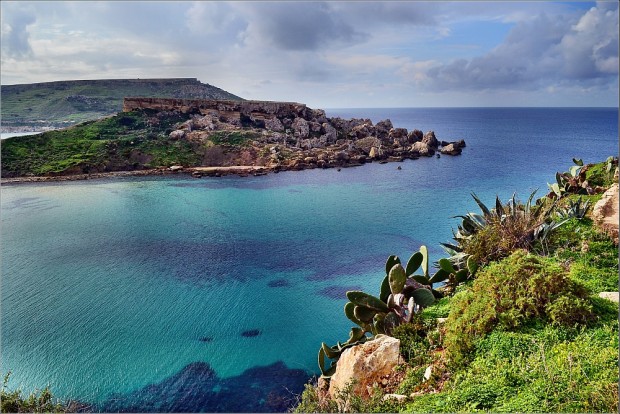 Image Credit: Robert Pittman
Amazing Malta gets over 300 sunny days every year, so good weather is almost guaranteed. Most people come here for the sun, sea and sand, but there is much more to the island. Here you will find a rich range of historic attractions including numerous fortresses, megalithic temples and a hypogeum, an underground complex dating from around 3600 BCE. Malta's location in the central Mediterranean has made it an important strategic base for a succession of powers.
If Malta gets too busy for you, why not try neighbouring Comino for a sense of peace and isolation, or go to Gozo for rolling hills and yet more history.
2. Menorca, Spain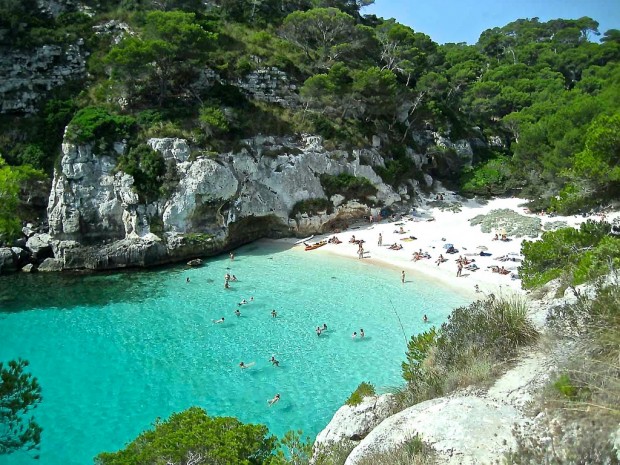 Image Credit: Jose Manuel Cortes
Menorca is quieter and more unspoiled than its larger neighbour Majorca. Its quieter nature and lack of a heavy party scene mean that this is a perfect family holiday destination, a paradise of sparkling sands and alluring turquoise waters. As well as plenty of beaches to relax and play on, there are plenty of wildlife walks, seven lighthouses and also a number of historic sites to visit. Amongst the many beaches on this glorious island are the scenic, sheltered cove of Cala Macarella, which is backed by hills covered in pines and holm oaks and Pregonda, a good place to partake in water based activities like diving and snorkeling.
Also Read: 10 of the Most Stunning Coastlines in Europe
3. Corfu, Greece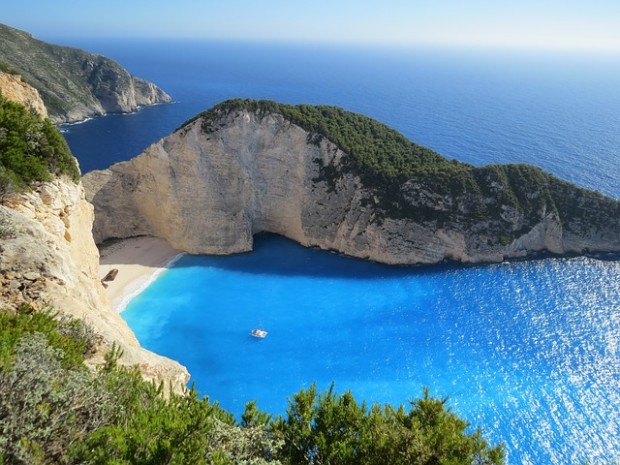 Corfu is one of the greenest and most lush of the Greek islands. While around the coast, pockets of mass tourism make this place feel rather crowded and developed, inland and up in the mountains the Corfiot way of life still endures as it has for generations and time almost feels like it has stood still. Even around the coast the south of the island is said to be far more genuine and unspoiled, and quieter than the highly-developed north. There are many less crowded coves and mountain paths to enjoy on this idyllic island.
4. Corsica, France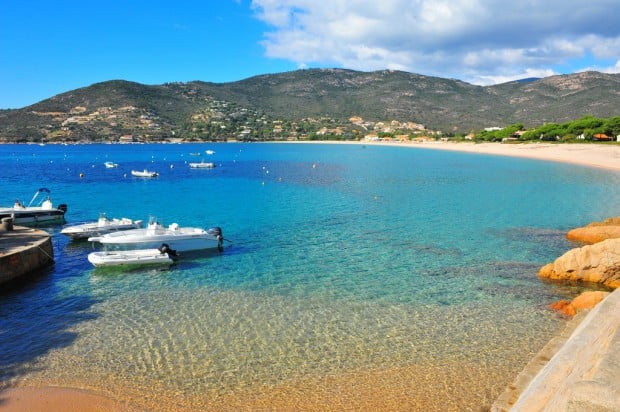 Image Credit: Michael Sean Terretta
This gorgeous Mediterranean island is well known for its beaches. Though this island is popular and stretches of the coastline can become crowded during the peak summer months, there are so many beaches to be found here that it is usually fairly easy to find some quiet spot to relax and enjoy the sunshine and the views.
If, however, you want to be more active on your holidays then Corsica could still be an excellent choice. The mountainous island can be walked from end to end on one of the most strenuous long-distance paths in Europe, or, if that seems like a bit too much hard work then there are still plenty of less-demanding but equally delightful walking trails throughout the island's interior.
5. Sardinia, Italy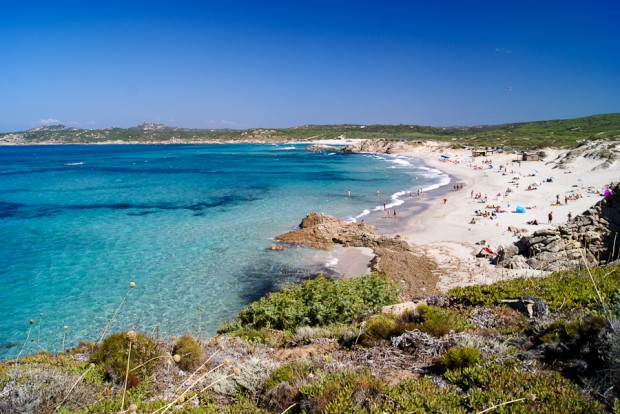 Image Credit: Pr1me
Sardinia is an Italian island that does not quite know whether it is part of Europe or Africa and shares elements of the disparate cultures surrounding the Mediterranean sea. While it is best known for its modern resorts and fantastic beaches, Sardinia is also home to a wealth of wonderful walking trails and a number of historic attractions.
6. Sicily, Italy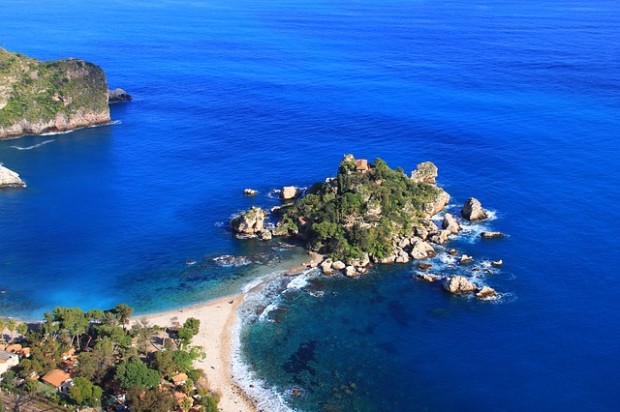 This island that looks as though Italy is giving it a swift kick and it does indeed feel very different to the rest of Italy, having a distinctive culture and character all its own. This idiosyncrasy comes in part from the fact that this, the largest island in the Mediterranean, has been ruled by many different powers over the course of its history, each of which has left its mark on the island. With Sicily is a bit of an odd mixture at times, it is well worth a visit and has a number of fascinating areas to explore.
7. Hvar, Croatia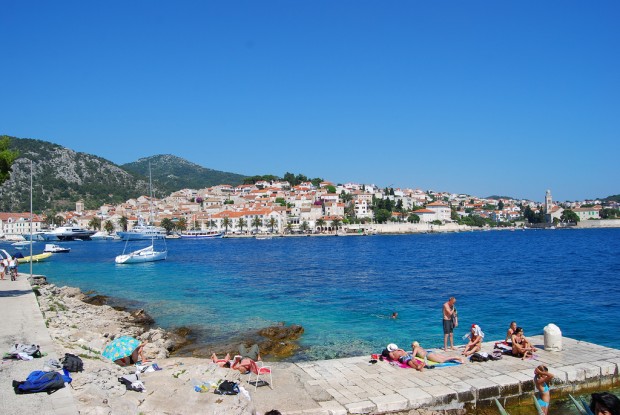 Image Credit: Elena
Heavenly Hvar is a Croatian island par excellence. It is the haunt of the rich and famous as well as backpackers and budget travellers and you will find an interesting mix of people as you wander around historic Hvar Town. This is an island for hedonists, whether you like the wild party scene or simply lounging on a beach in some secret cove, or find your heady delights amid the lavender fields of the interior of the island. This is just one of hundreds of delightful islands in the blue waters of the Adriatic off the Croatian coast.
8. Jersey, Channel Islands
Image Credit: Jersey Tourism
One of the Channel Islands, between England and France, Jersey is famous for its new potatoes and its cows. Here you can relax on a beach, take a wind-swept cliff walk, visit inspirational Jersey Zoo or the Jersey War Tunnels, a former military hospital from the Second World War. This is a great place to get out in the fresh air to explore the natural landscape on foot or by bike or on the waves, before relaxing with a good meal in the evening.
Also Read: 5 Amazing Islands Around the World You Must Visit
9. Mull, Scotland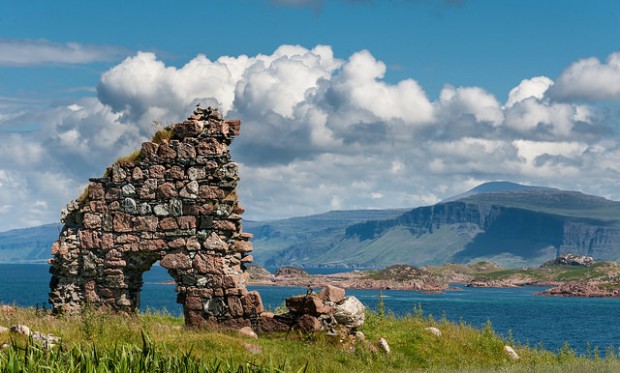 Image Credit: Dave Wilson
Of the many islands that lie of the Scottish Coast, Mull is one of the most beautiful and interesting. The rugged landscape stretches from high mountain peaks to beautiful sandy beaches. The main town is Tobermory, a beautiful harbour with colourful houses. Then, off the coast of Mull to the West you can reach the tiny island of Iona, an important site of spiritual pilgrimage with a very special feel.
10. Karmoy, Norway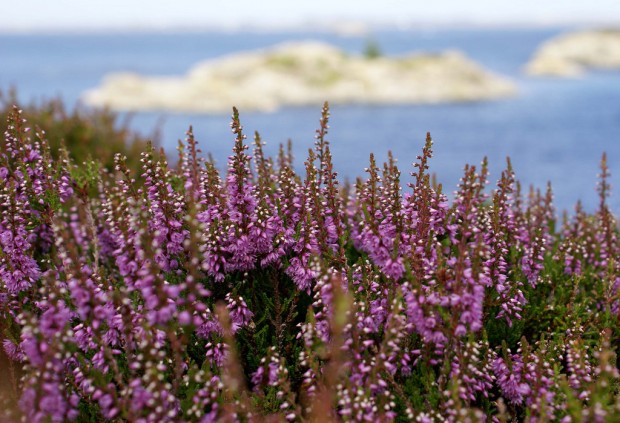 Image Credit: Randi Hausken
Still further north, no one would visit Karmoy for warmth or sunshine and yet it is a fascinating island escape nonetheless. This large island is situated off the south west coast of Norway and it is connected to the mainland by a bridge in the north. This is a great place to go to learn more about the history of the Vikings. Here you will also find copper mines from which the copper used on the Statue of Liberty was extracted.