Hey high fliers! Planning to take a long flight anytime soon? Then you should most definitely check out Jet Airways' Première cabin! Why you may ask? Well, feast your eyes on this: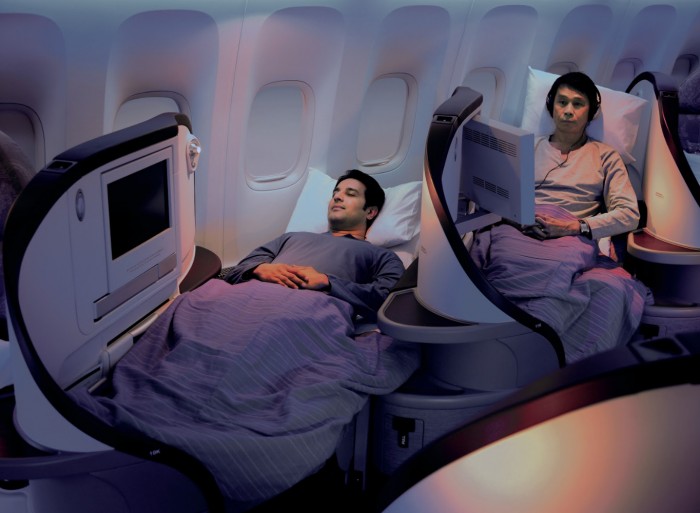 Image credit: Jet Airways
Pretty awesome, huh? Featuring a revolutionary fully flat bed, this cabin is fantastic if you're catching a long-haul flight! So sit back and relax as you cosy into your private space, or just simply stretch around to enjoy this homely little corner of yours.
And if you're starting to get bored on this long flight of yours, not to worry, because Jet Airways provides you with your very own 15.4-inch, touch screen LCD TV with the latest entertainment just for you. Personal LCD TV? I'm totally sold! No more squinting and getting all cross-eyed at tiny screens.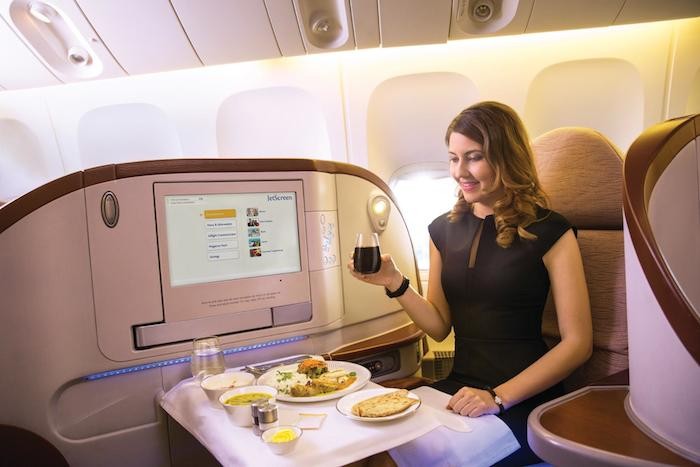 Image credit: Jet Airways
Feel fancy with their fine dining experience, where you can pick from a choice of international and Indian cuisines, along with wines and spirits to keep your spirits high.
Also, great news for those planning on taking a trip to Mumbai: with the introductory fare for their Singapore-Mumbai return being from only SGD471, now is the time to sweep up those tickets!
[DEAL ALERT] Fly Jet Airways from Singapore to Mumbai with fares starting from SGD471 (inclusive of taxes)! What else are you waiting for?
Book your tickets
now!
Even if you're only transiting at Mumbai, Jet Airways is the way to go, if you want a hassle-free connection to its 47 other destinations, to places even as far as London, Paris, and Amsterdam!  And, of course, comfy beds.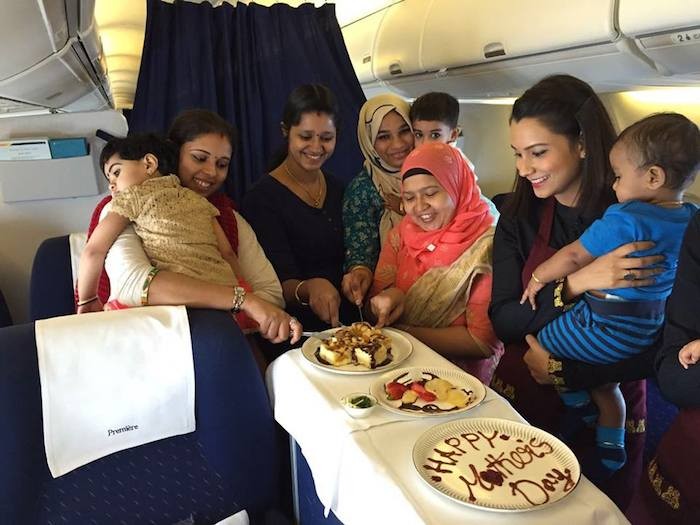 Image credit: Jet Airways Facebook
Can I also just point out that Jet Airways really takes good service to a whole new level? Just look at their Mother's Day celebration in-flight!!
So if you haven't had the chance to enjoy the Jet Airways experience, now would be a pretty good time to start!
---
Brought to you by Jet Airways