Had enough of seeing amazing pictures of travellers living out their wanderlust fantasies?
Seize the Good Friday weekend to plan a fun weekend getaway from Singapore. Time is ticking, and with awesome flight deals available across different airlines, grab your partner or your closest friends to plan a trip ASAP! If not plan something for the rest of the long weekends in 2016.
We've asked around, and here are the Top 10 Weekend Getaways from Singapore that you should go for in 2016. They aren't your usual places but near enough for you to just zip away for that break that you need. Phew!
What are you waiting for? Start planning now!
1. Uluwatu, Bali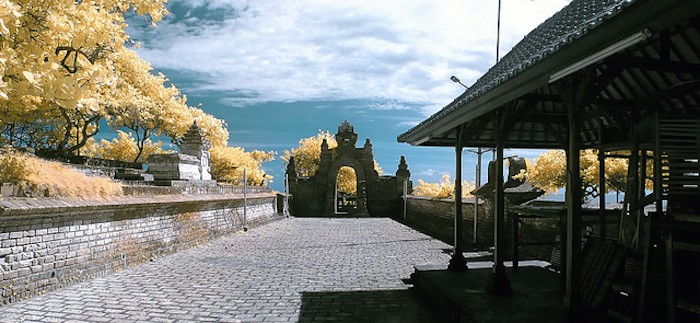 Image credit: Deni Saputra
Best time to visit: April to June, September to October
A trip to Bali would not be complete without visiting its beautiful beaches and staying out to admire the gorgeous sunset. But you should definitely visit Bali's Uluwatu temple, which is believed to be one of the island's main spiritual pillars. It is perched on a steep cliff, overlooking the magnificent Indian Ocean. Just look at that! How can you not fall in love with such a view?  
Pssst! If you want to Instagram your pictures on the go, Singtel has this new roaming plan to give you enough data for 40 uploads at just S$10! Upload those zen yoga pictures as and when you feel like it. Namaste~
2. Luang Prabang, Laos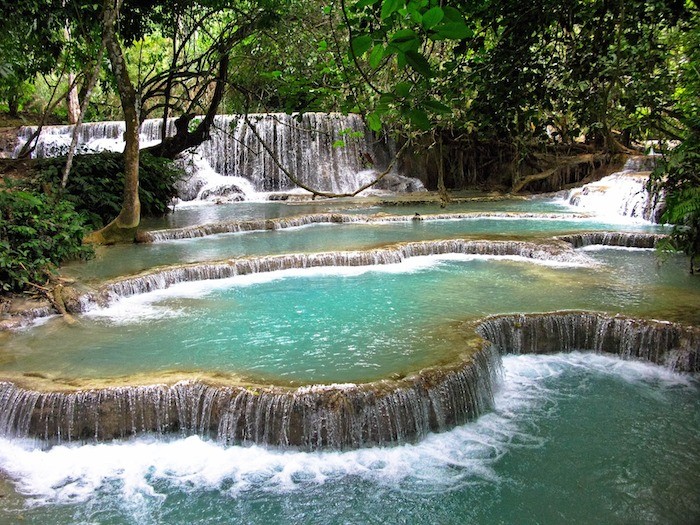 Best time to visit: November to April
Laos is an underrated Southeast Asian holiday destination and have remained relatively untouched by modernization. The country is remotely populated and gives off a rustic feel. One of the highlights in Laos is to visit the UNESCO listed world heritage town of Luang Prabang. Then take a hike to the Kuang Si Waterfalls, which boasts of clear turquoise blue waters that cascade down the jungle, feeding the surrounding falls and pools. For the adventurous, you can take an affordable hot air balloon ride in Vang Vieng and enjoy a view from up above. And don't leave Laos without exploring its many mysterious caves – you will discover beautiful sights that will remain etched in your mind forever.
3. East Java, Indonesia
Image credit: Sara Marlowe
Best time to visit: June to August
For all the adventure junkies out there, you will definitely want to make a visit to one of Indonesia's most iconic mountains – Mount Bromo. Standing at 2,329 metres tall, this mountain is one of the most active volcanoes in the world. It will awe and thrill you to see white sulphurous smoke coming off its top continually – the view will definitely take your breath away! If you're up for it, you can travel to climb the magnificent Mount Ijen located in the same region and see electric blue flames erupt from the crater!
If you're going to scale that mountain, chances are you won't be able to get much opportunity for WIFI. You may be happy to note that Singtel has pushed out a new data roaming plan that is much more affordable than you think, and even guarantees fast LTE/4G connection in selected countries!
4. Perth, Australia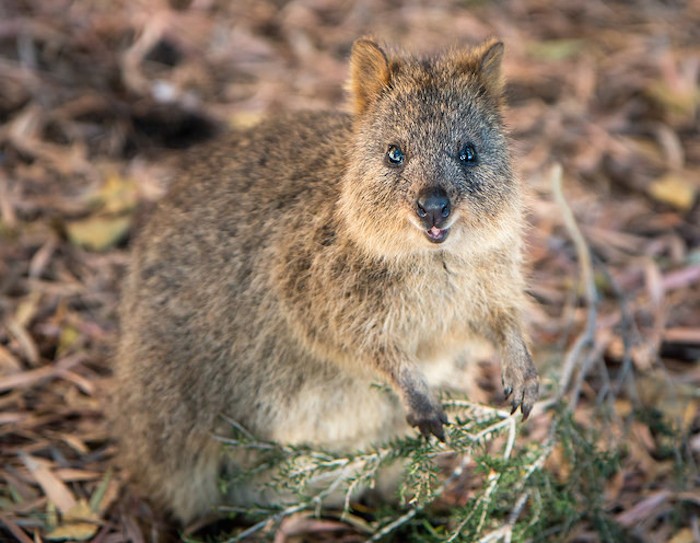 Image credit: Barney Moss
Best time to visit: August
In just about 5.5 hours of flying, you can travel to the land down under! Chill out at King's Park with a view of the Swan and Cannings River against the city's skyline. You can also wander around Fremantle, which is located thirty minutes from Perth's centre. For animal lovers, make time for a visit to the zoo to pet and feed kangaroos. Even better! Take a road trip out of the city to visit Rottnest Island to see the most adorable quokkas that you can find only in Western Australia. Sounds pretty exciting, doesn't it?
5. Lijiang, China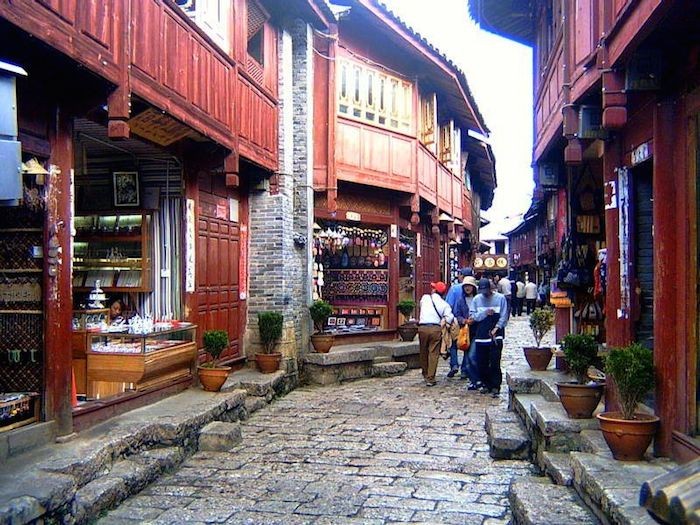 Image credit: Akinchen
Best time to visit: March to May, October to November
Get away from the hustle and bustle of the city by visiting one of China's beautifully preserved old towns located in the Yunnan province. This enchanting old town was listed as a UNESCO world heritage site in 1997, and is home to the Naxi and several other ethnic minority groups. Explore the Old Town district along the cobblestone streets and canals to soak in the culture, and enjoy breathtaking views atop the Jade Dragon Snow Mountain.
6. Siem Reap, Cambodia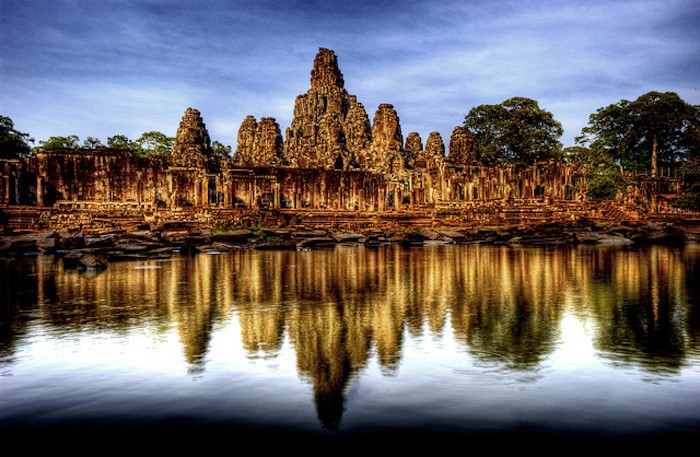 Image credit: Mike Behnken
Best time to visit: December
Voted as the No. 2 Travellers' Choice Destination in the world for 2015, Siem Reap should definitely be on your list of places to visit. The capital city in Northwestern Cambodia is home of the famous Angkor Wat and the Cambodian Cultural Village. You can also join in the exciting nightlife by visiting the Angkor night markets, eat street food and have a drink in one of the quaint bars.
7. Boracay, Philippines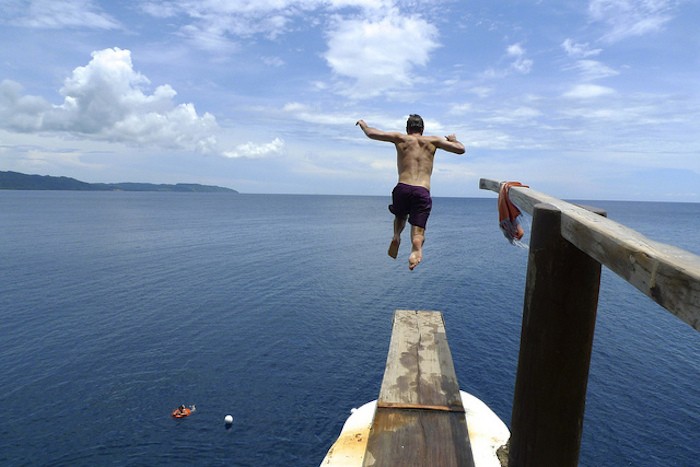 Image credit: Chris Nener
Best time to visit: November to May
If you love to party, you will love Boracay to bits. You've probably already heard about its big white beaches and exciting nightlife. The locals are extremely friendly, and booze is as cheap as they say. You should definitely visit Ariel's Point for unlimited food and alcoholic drinks, and have a whale of a time leaping off cliffs into the clear seawaters! Time to let loose and go crazy!
8. Alishan, Taiwan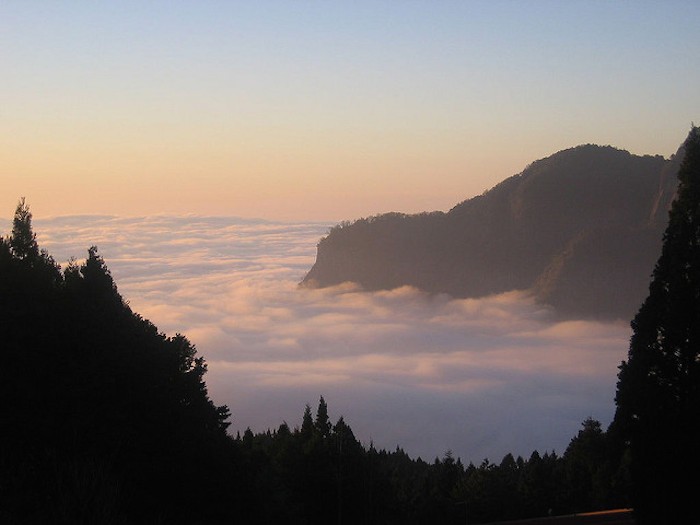 Image credit: _e.t
Best time to visit: September to November
Other than visiting Taiwan for its famous street food and shopping, take a trip up to Alishan this time for an entirely new experience. Rise and shine early to see the sunrise shining gloriously through the cloud sea, and take the iconic Alishan Forest railway through the National Scenic Area's greenery. Due to its cool climate, you may be lucky enough to see the cherry blossoms in bloom during spring!
9. Penang, Malaysia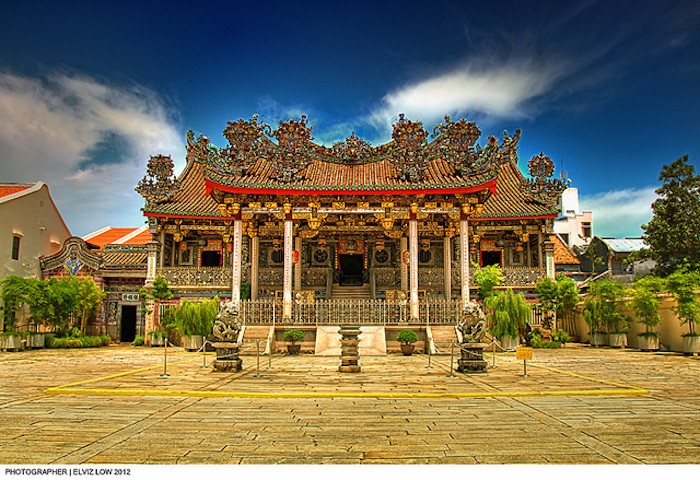 Image credit: Elviz Low
Best time to visit: December to January
Penang is more than its Assam Laksa! A land known for its delicious cuisine and rich cultural heritage, explore the old and beautiful temples, ruins, preserved forests and beaches and be in awe. Of course, by all means indulge in the local food – especially Penang's famous Char Kway Teow and Assam Laksa! P.S. You can always burn the calories off later!
10. Hongkong, China
Image credit: Seaman Christopher Veloicaza
Best time to visit: November to April
Venture out of the main city. Take a fun hike up the Dragon's Back Trail located in southeastern Hong Kong Island! There're also many beautiful hiking trails, islands and beaches around Hong Kong that you should visit. After stuffing your faces full with dim sum, you can burn the calories off and get some fresh air away from the city with an amazing view!
Anyone feeling that wanderlust yet? We know we are! After booking your flights and accommodations, don't forget to stay connected!
For just S$10 per day, you will get access to just the right amount of data that you need throughout your trip, especially these short weekend getaways! Singtel's DataRoam Daily 100MB Plan is a Singtel DataRoam service that's available in more than 100 locations worldwide. You can route your way through a foreign country without the worry of getting lost, because your smartphone will always be there with online maps to aid you in need. Enjoy LTE/4G speed in selected countries as well, perfect for all your surfing needs!