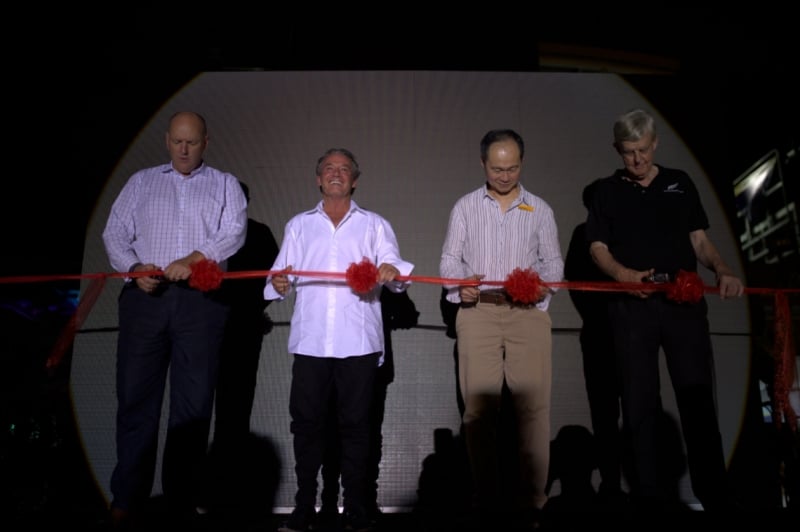 Heads up, thrill seekers! You've heard that renowned extreme sports company, AJ Hackett, will be landing on Singapore's shores at Sentosa earlier this year. making this Singapore's first bungy jump.
The good news is, you can now bask in the adrenaline of extreme sports. AJ Hackett Sentosa has officially opened on 1 Nov 2017. The launch, held at Siloso Beach, was graced by various VIPs, AJ Hackett's International General Managers, as well as the New Zealand High Commissioner, His Excellency, Dr. Jonathan Edward Justin. AJ Hackett Sentosa had undergone six years of careful planning with local authorities to ensure a balance between safety and adrenaline. The project had taken more than five years to complete, at a cost of more than S$12 million.
In his speech, Sentosa CEO, Swee Kuan Quek mentioned that he was honoured that several island attractions were winners of the TripZilla Excellence Awards 2017. These include AJ Hackett Sentosa, which clinched the Best New Attraction, as well as Butterfly Park & Insect Kingdom which won the Best Nature Encounter. On top of that, Sentosa itself was named the Best Singapore Destination.
The event also featured an audio-visual showcase of AJ Hackett Sentosa's activities for all invited guests. This was performed by auction winners who had bid to be one of the first few to experience these activities.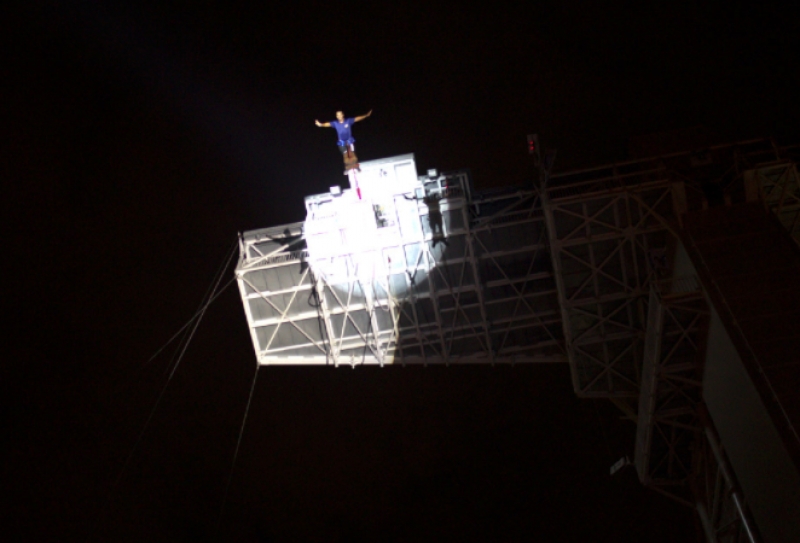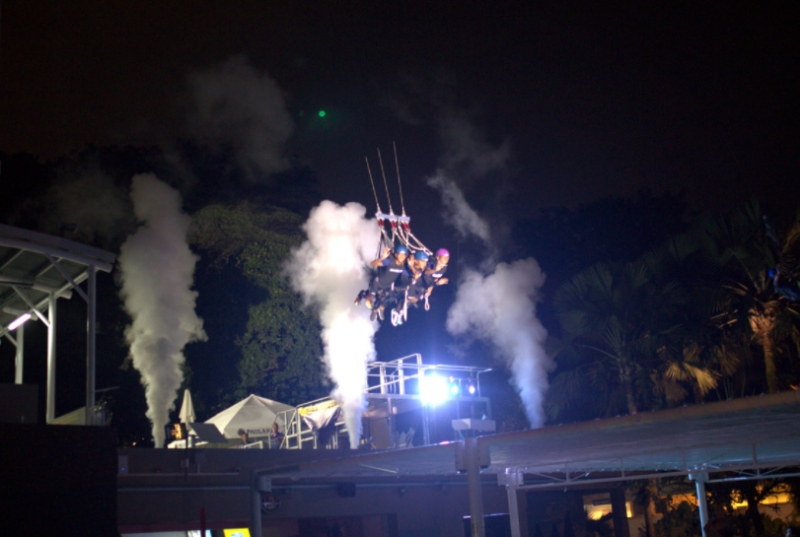 You can now bungy jump ($199) off a 50m tower, where you might even dip into a swimming pool when nearing the ground. Alternatively, consider taking either of AJ Hackett Sentosa's two giant swings or top swing ($79), which uses three steel cables attached to a purpose-built swing rack and harness system. The giant swings can accommodate one to three people, and all three swings are situated 40 metres above the ground.
If that's still not challenging enough for you, try out the 42m Vertical Skywalk ($59), where you get to walk vertically down the beach side shaft of the tower all the way to the ground level.
For the ones who are not up for extreme sports, you can choose to walk the 47m Skybridge ($16) instead. No harnesses will be used, and there are see-through sections that will definitely put your fear of heights to the test.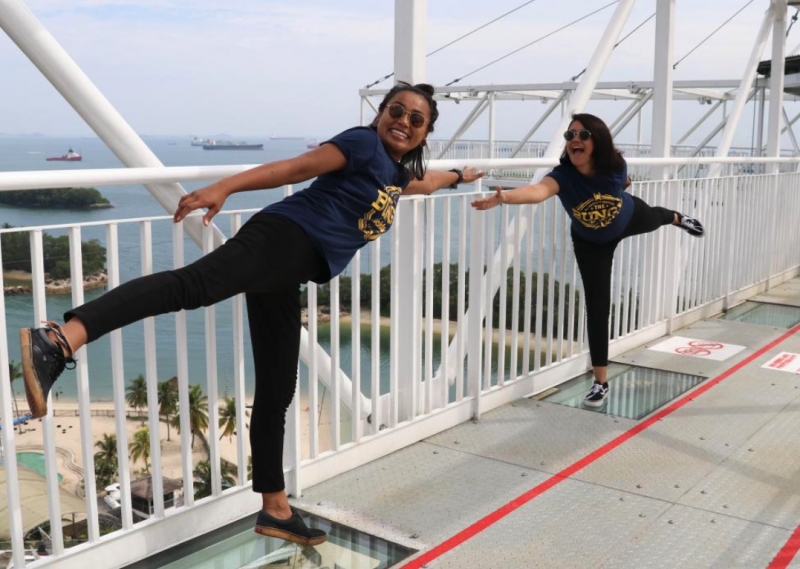 Is the adventurous soul in you ready to take a leap of faith yet?
Information and images extracted from content and press release issued by AJ Hackett Sentosa.