Sandy coastlines, natural greenery and a plethora of cheap local fare – it's no wonder Bali, also known as Island of the Gods, has continuously captured the hearts and minds of travellers' over the decades. But did you know that there is more to this enchanting island apart from being just a spiritual retreat? Read on to find out the 10 alternative, exciting things to do in Bali. 
1. Visit an island of the dead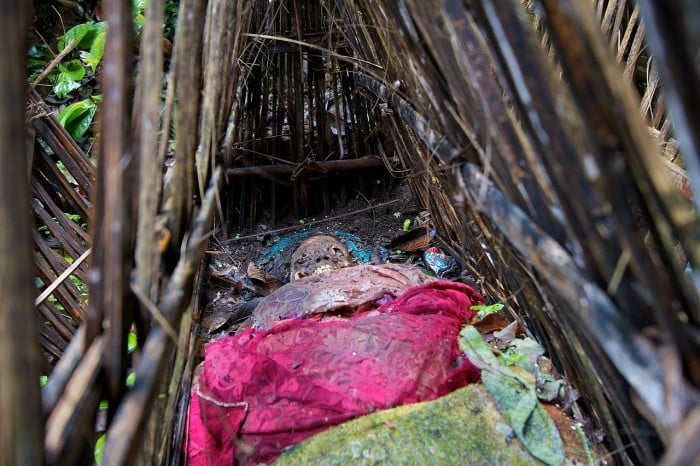 Image credit:Yusuf IJsseldijk
Fans of ghostly sightings or the supernatural? Then you cannot leave Bali without a trip to Trunyan village. Here you get to witness a Trunyan funeral ritual, a hair-raising experience where bodies of the dead are not cremated, but instead placed out in the open to decompose under a sacred tree. It is said that while a stench can be smelled from afar, once you're near the tree it disappears. Spooky.
2. Take a trip to a black sand beach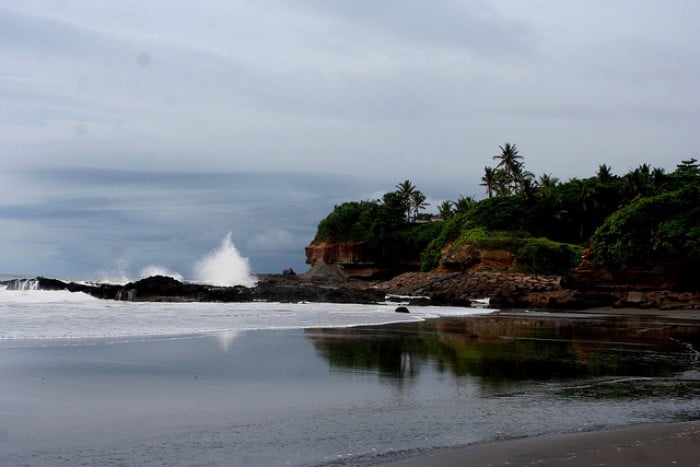 Image credit: Jeffrey.Pick
Channel your inner explorer by escaping from the beaches of Kuta and head west to Soka Beach. While Kuta is undeniably a great place to chill, it can get pretty crowded. So if you're seeking a tranquil spot to simply get away, this black sand Soka Beach is the place to be. This hidden gem boasts a perfect view of the Indian Ocean, large rock formations and even a secret batcave!
3. Rent a bicycle
Image credit: eGuide Travel
Thanks to Bali's insane traffic conditions, renting a bicycle would be the most ideal mode of exploration, especially if you are travelling solo. You can even consider signing up for a cycling tour, one that takes you through lush paddy fields, remote villages and even Mount Batur. About time to discover the magic that lies in the heart of this charming island, eh?
4. Check out abandoned planes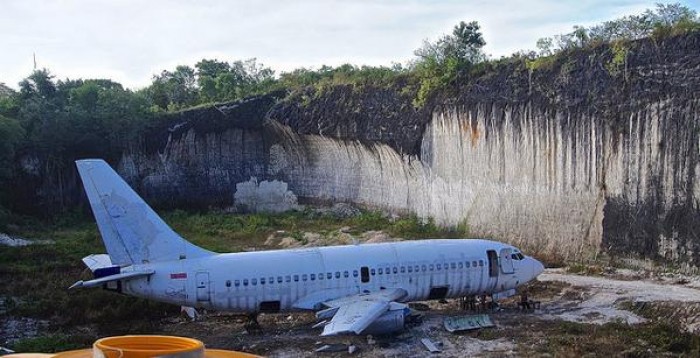 Image credit: Bali Ultimate
Did you know that there's not one, but two abandoned Boeing 737 planes located just off Kuta? Well, now you do. The first lies in a hidden hilly area of Kutuh that is only 1km away from Pandawa Beach, while the other is parked in a yard at Ngurah Rai. If you think it cannot get any more bizarre than this, the location of these planes even appears on Google Maps. How creepy!
5. Dine the local way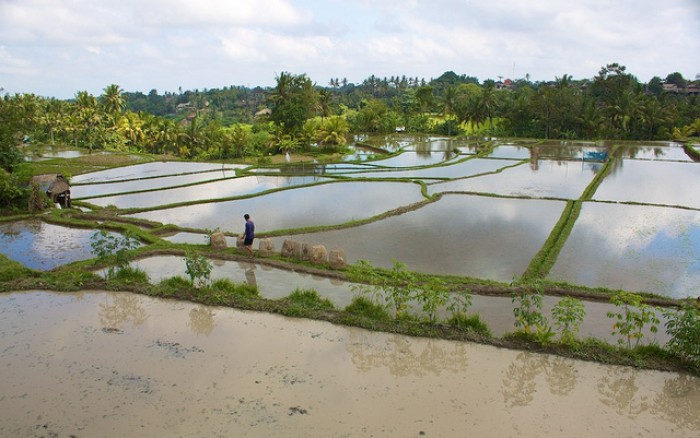 Image credit: Neil Bishop
When it comes to food, the most authentic Balinese experience would definitely have to be amidst rice paddy fields. For such an experience, dine in Sari Organik Restaurant in Ubud, which is located right smack in the middle of a rural village. While getting there can be quite a hassle (it is about a 20 minute walk from the main road), it would all be worthwhile once you grab a seat on the terrace and bask in the spectacular greenery that surrounds you, with the opportunity to catch the evening sunset from afar.
6. Adopt a turtle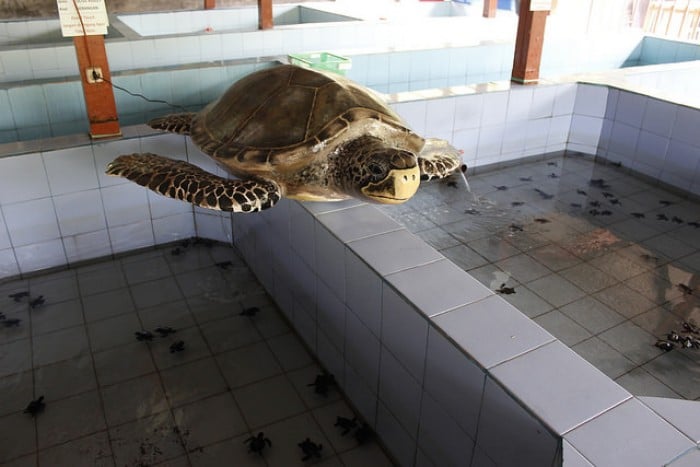 Image credit: Graeme Kruger
If you're an animal lover, it is a must to check out the Turtle Conservation and Education Centre. Apart from learning interesting facts and watching the entire growth process of these endangered sea creatures, you can even 'adopt' your own baby turtle to release into the sea. All these for a small fee which goes back to aid a worthy cause, so hey, why not?
7. Watch a Gambuh performance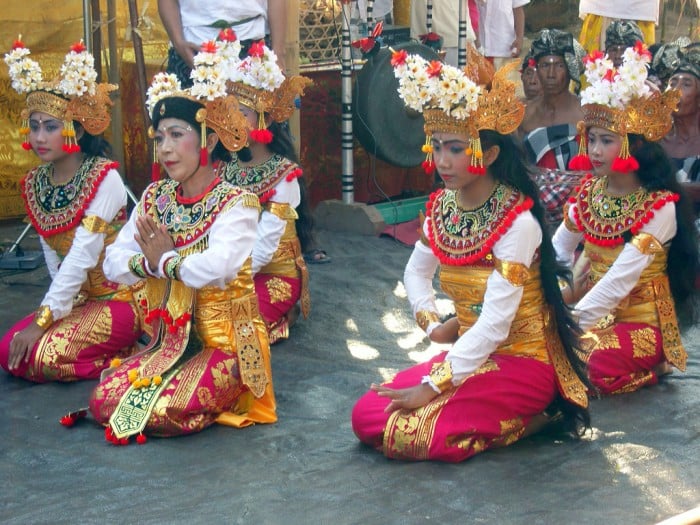 Image credit: Wikipedia
No idea what a Gambuh is? Then you better head down to Batuan temple on the 1st and 15th of each month for a spectacular show. Touted as Bali's oldest surviving form of performance art, the Gambuh incorporates the drums, gongs and bells (also known as the Gamelan Orchestra), combining classical music, dialogue and dance to create a performance that is uniquely Balinese. Best part of it all? It is free!
8. Consult a traditional healer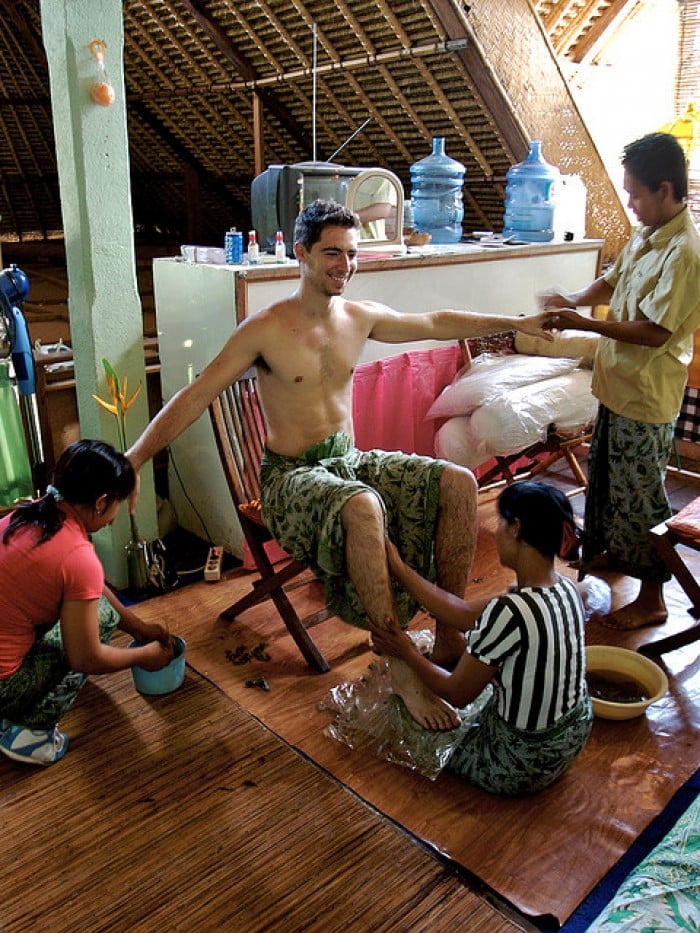 Image credit: Jonathan S. Igharas
Fancy an Eat, Pray, Love experience? Well, there's no better person to consult than a Balian, also known as a traditional healer in Bali. Just remember to keep an open mind, as there can be slightly odd treatments like the spitting of herbs and body inscriptions. It can also get pretty confusing with so many healers specialising in various types of ailments, so be sure to do your research and find out which type of healing suits you best before heading down.
Also read: How to Pull a Chick Flick Inspired Trip in Bali
9. Sleep in a bamboo house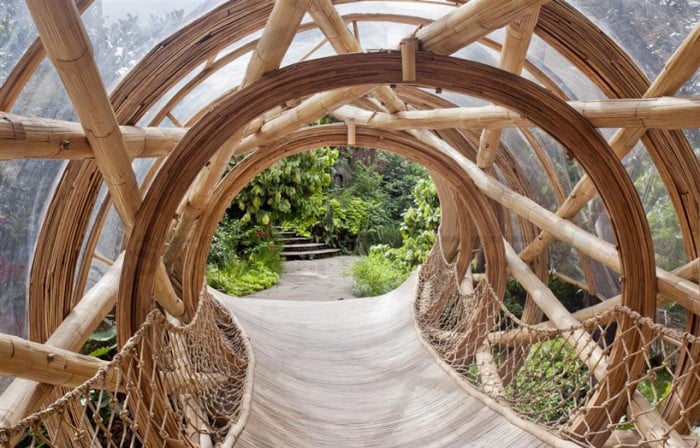 Image credit: Green Village Bali
While we have heard of wooden homes, bamboo houses are certainly a much rarer find. Especially when its structure is almost entirely made out of bamboo. Perched on the edge of Ayung River in Central Bali, Sharma Springs Bamboo House is a visual feast for the eyes, with bamboo furnishings in various shapes, sizes and patterns, including a distinct blonde roof made out of bamboo shingles. Go ahead, live out your Tarzan fantasies.
10. Cuddle a honey bear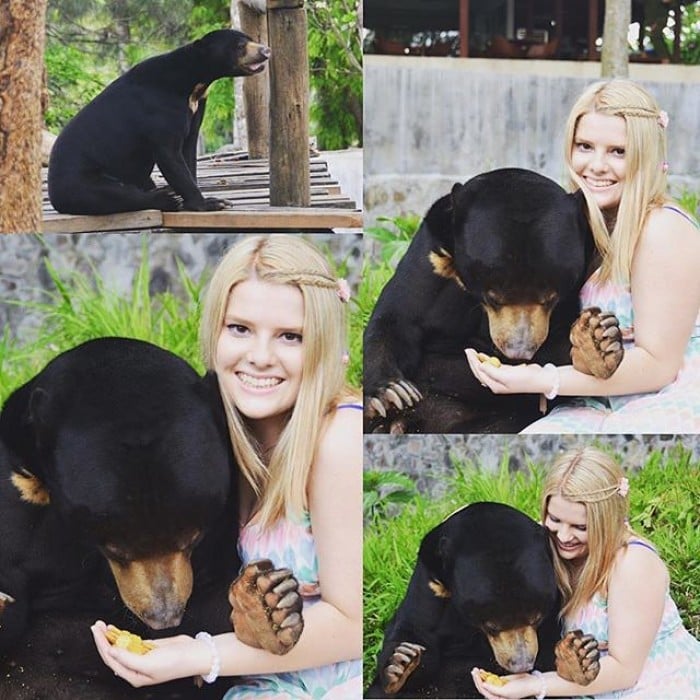 Image credit: Pod Chocolate
Don't fret, honey bears may be predators out in the wild, but the ones at Pod Chocolate Factory and Cafe are tamer than you can ever imagine. Tucked in the outskirts of Ubud, this factory would surely tickle the senses of chocolate-obsessed folks, or those interested in learning the art of chocolate harvesting. And while you're at it, you only need to fork out US$10 to hug one of the three rescued bears living here. A perfect way to spend a weekend in Bali, yes?
Also read: 12 Exciting Things to Do in Bali