Contributed by A Pair of Eyes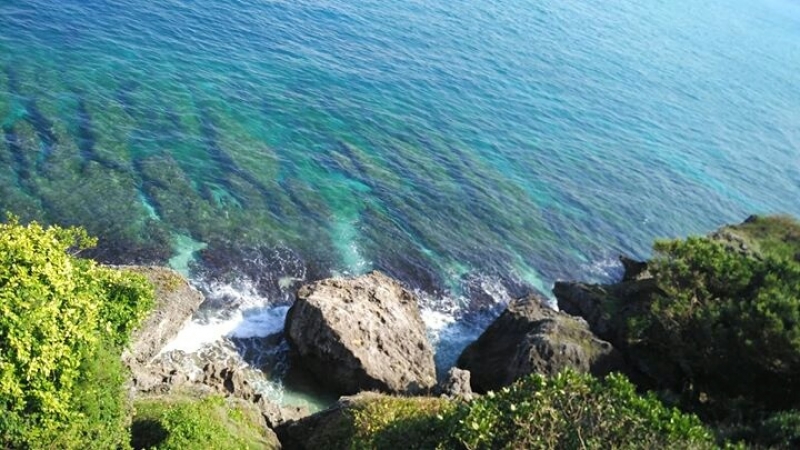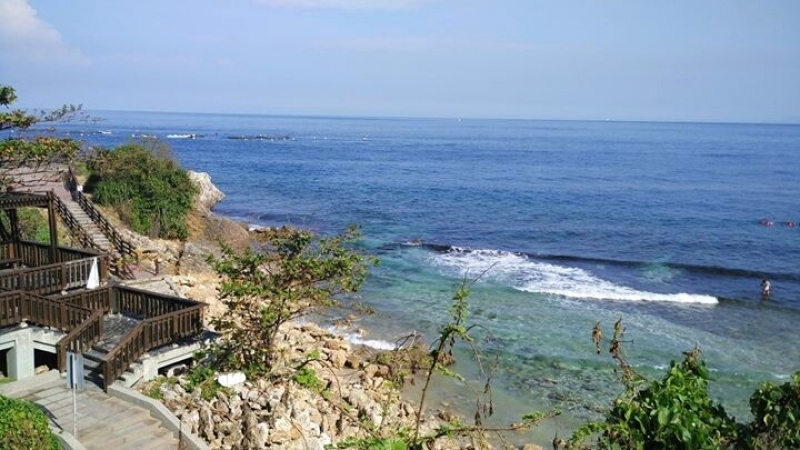 Similar to Singapore, Taiwan is made up of many smaller islands apart from the main island. The more widely known of these offshore islands include Penghu, Kinmen, Lanyu 蘭嶼 (or Orchid) and Green Island 綠島.
It was not until last summer that I learned about this other island – Xiaoliuqiu – while travelling in Kaohsiung. Apparently, it is popular among young adults and especially backpackers. At that time, Taiwan was expecting to be hit by a double typhoon, but not wanting to just wait for it to pass and waste the day in my dorm bed, I decided that Xiaoliuqiu would be the best place in this situation.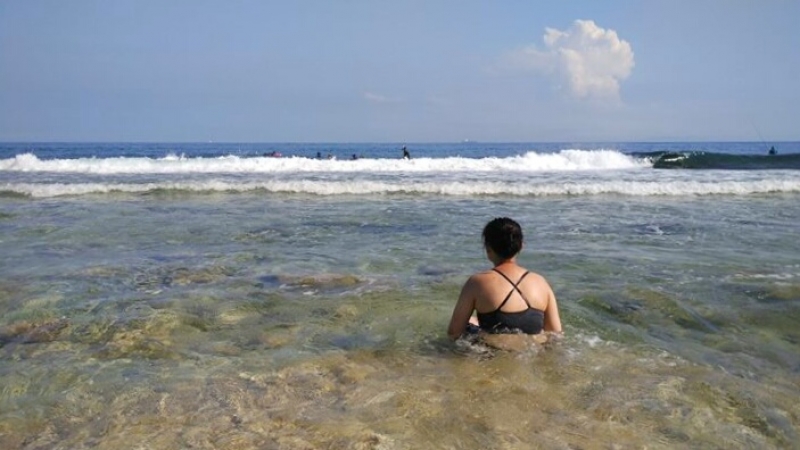 What to do?
Ride around the island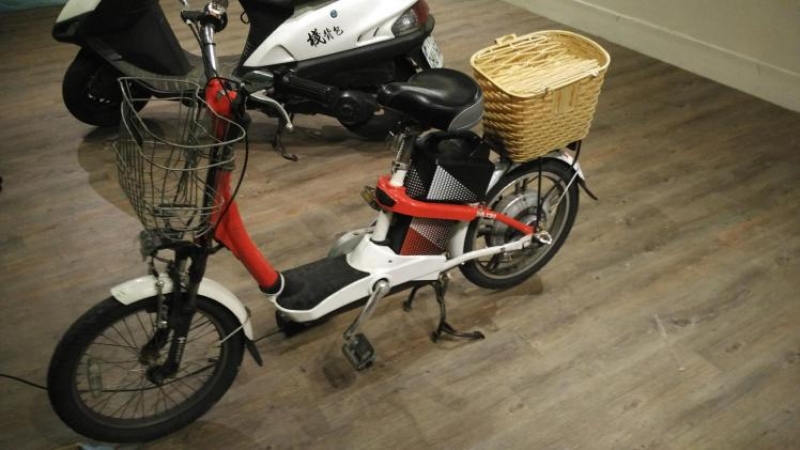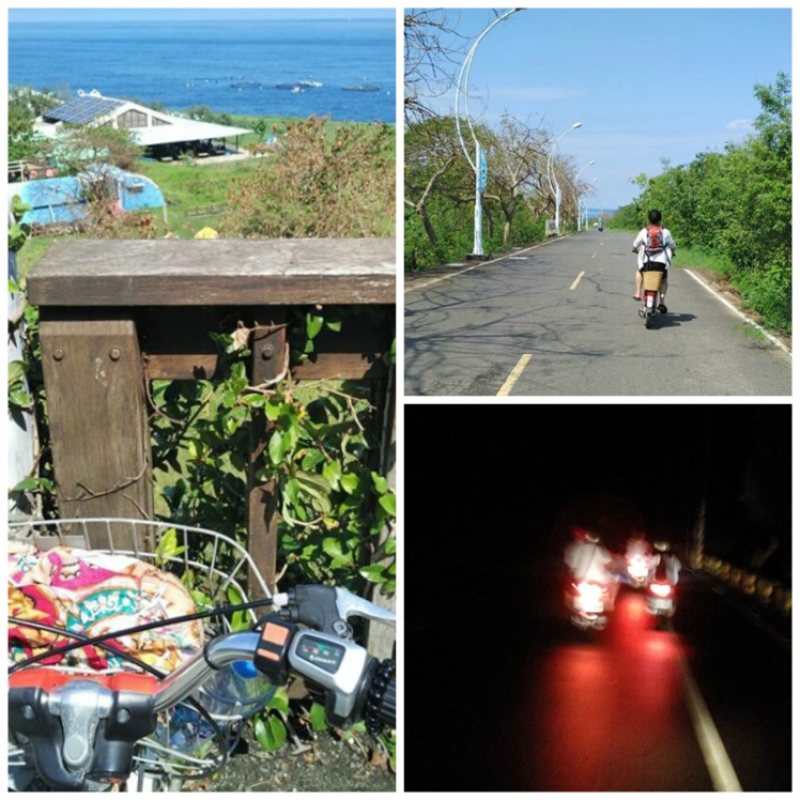 The island is best explored by scooter or electric bicycle which is readily available for rent. Leisurely riding along the coast with my electric bike, visiting few sites along the way, was the best choice I made to relax and fully appreciate the beauty of Xiaoliuqiu. We were surrounded by sights of clear blue waters and not just one, but, a double rainbow appeared after the rain! If you're riding along the 18km long coast, it would take just under 40 minutes for one full loop.
Go on a night tour
However, a scooter would be the better choice if you're going on a night tour, as the majority of the group would be riding a scooter instead, and your electric bike will then appear as a turtle, too slow to catch up. The night tour consists of visiting sites which are done during daytime as well. But visiting during night time provided a different experience, of course, which is why I highly recommend staying overnight. We saw some nocturnal creatures, lots of crabs scrambling across our paths, and had a view of the main island and millions of stars above our heads despite the gloomy weather in the day. And things happen when you least expect it – a shooting star zoomed by too!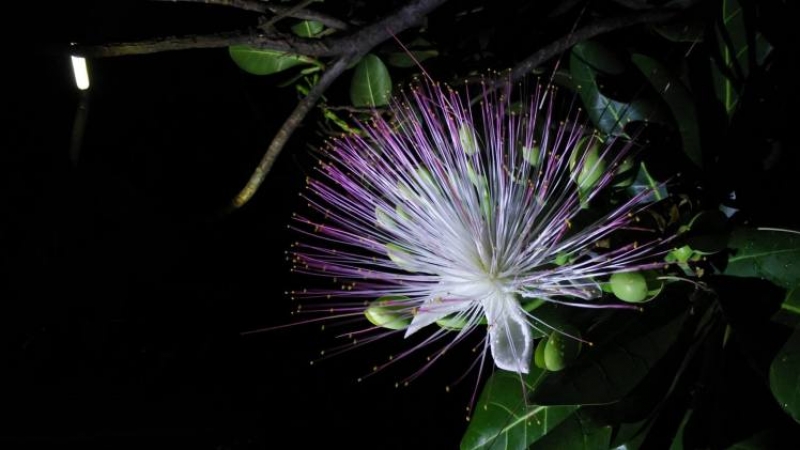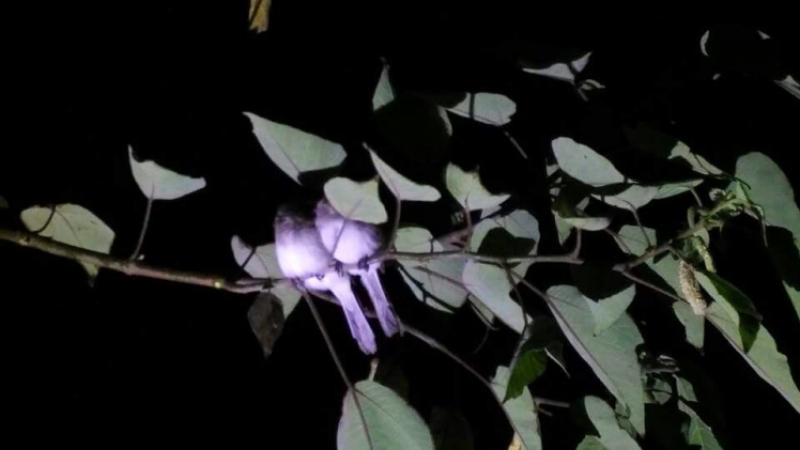 Marvel at rock formations
To give you a better idea of how this island looks like or what to expect, it is characterised by several natural sites including rock formations similar to Yehliu Geopark in Taipei. The most famous landmark on this island is probably the Flower Vase Rock as shown in the picture below and hardly missed by visitors as it is situated near the main port for getting in and out.
Snorkel for sure!
Snorkelling is an activity not to be missed! As a coral island, Xiaoliuqiu attracts plenty of fishes of different species, as well as sea turtles. We even saw three turtles at one point of time from Sea View Pavilion (continue reading)! The water is incredibly clear hence providing a good view even under minimal sunlight. I saw 2 turtles during my short snorkelling tour, and one even swam parallel directly under my body, so up close it was!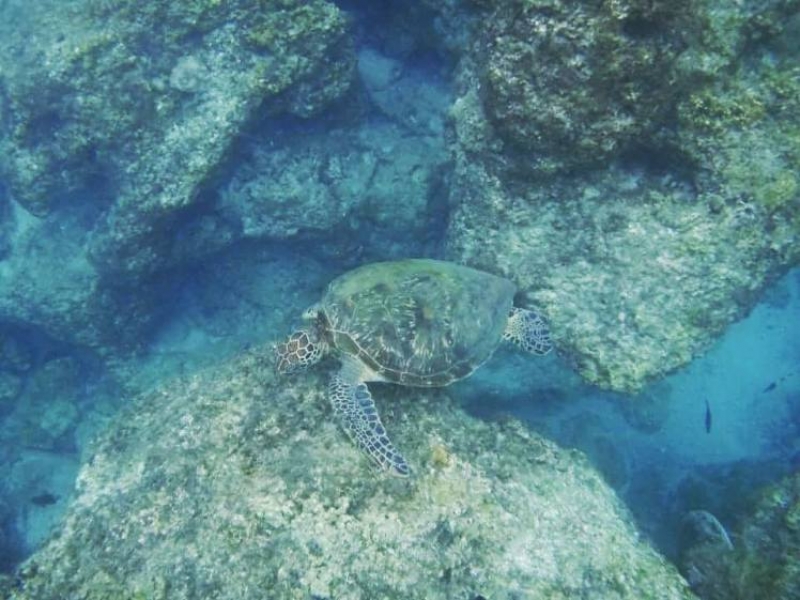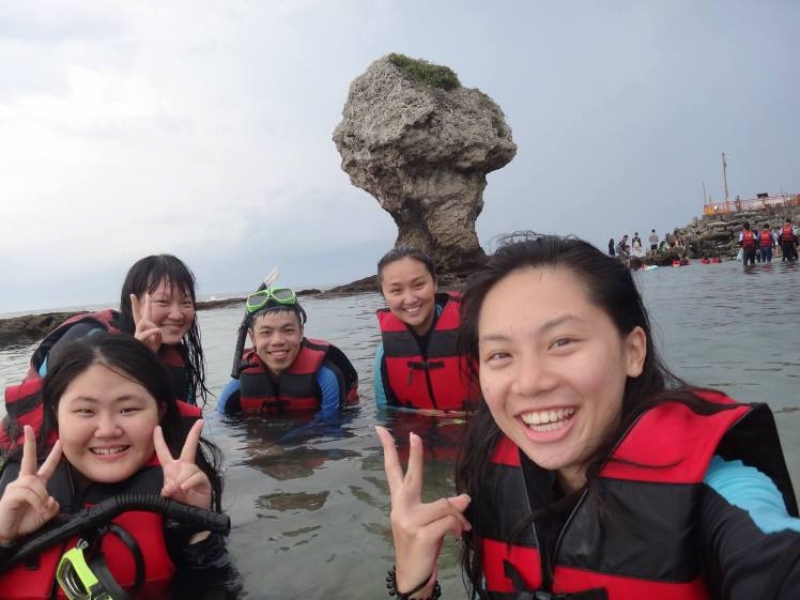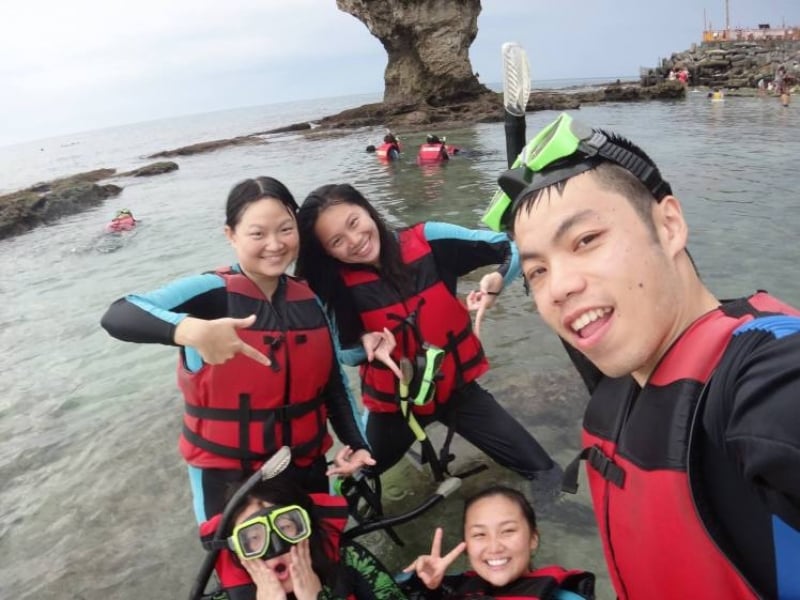 Take on the hiking trails
There are many hiking trails around this island, but the more popular sites are Beauty Cave, Wild Boar Trench and Black Dwarf Cave. An entrance fee of NT$120 covers all three, and student discounts are available.
Sea View Pavilion 望海亭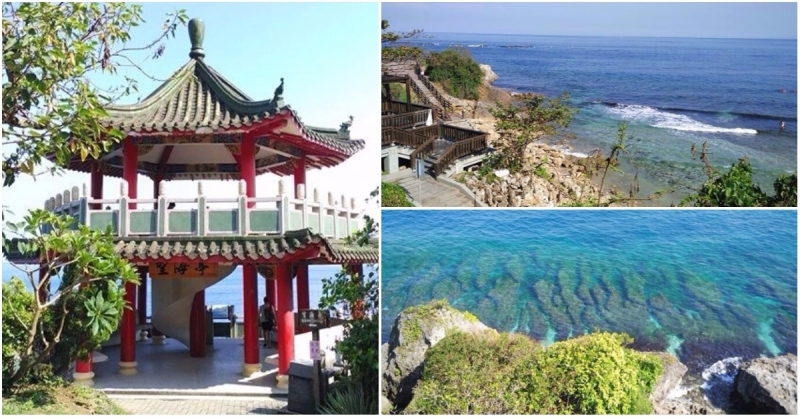 Wild Boar Ditch 山豬溝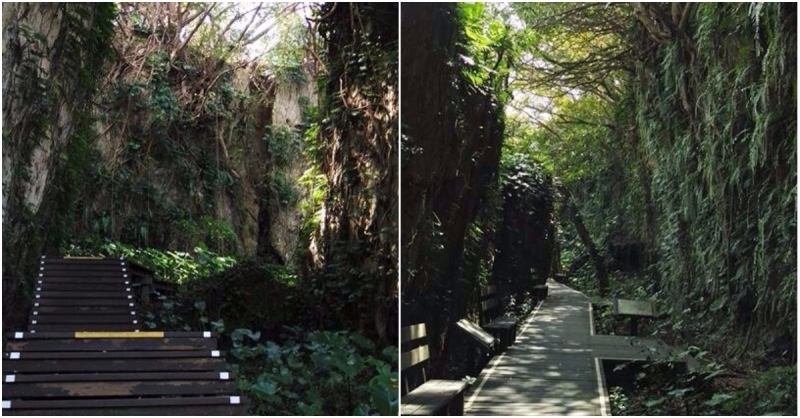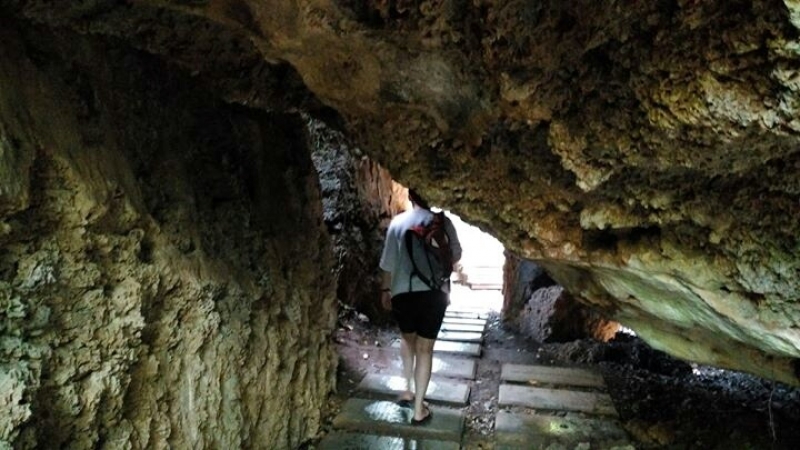 Black Dwarf Cave 烏鬼洞風景區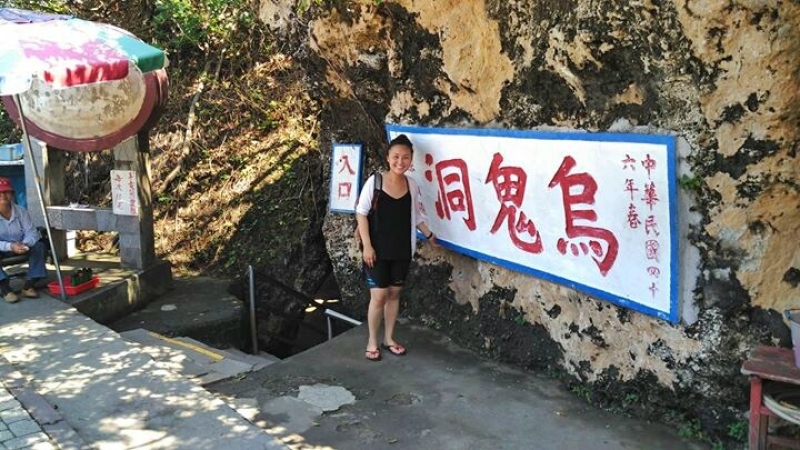 Is it worth the price? To be honest, the sites were just okay, nothing special. If there is one reason to fork out the entrance fee, it would be for the view from the Sea View Pavilion, which is "part of Beauty Cave". Correct me if I am wrong or let me know if there is a way to get around this.
Catch the sunrise
Another reason to stay overnight on this island is the sunrise view. It was a comfortable morning hearing the roosters crow, just like living in a kampung, and then watch a fisherman pull his raft out into the sea as the sun began to rise.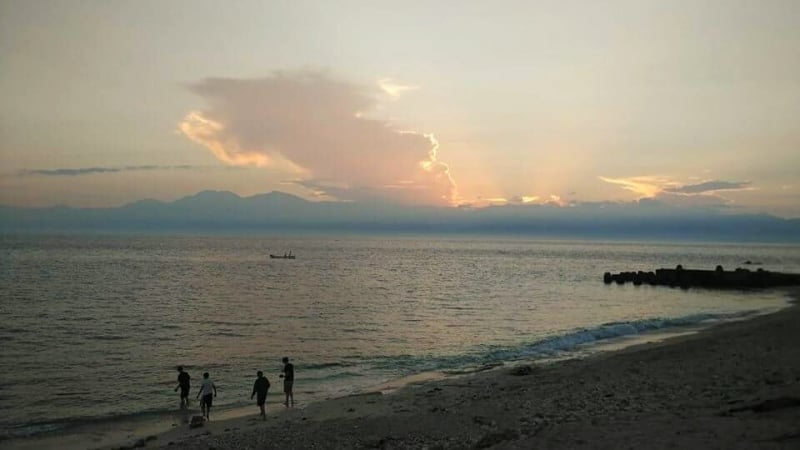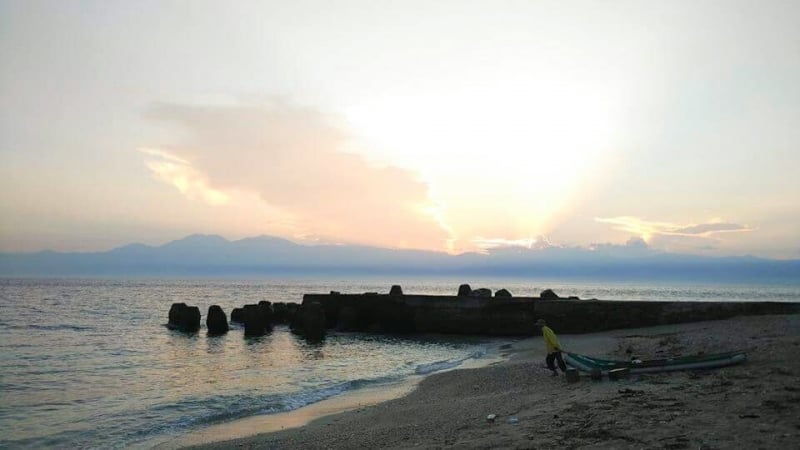 Xiaoliuqiu may be small in size, with just an area of 6.8 square kilometres (smaller than Pulau Ubin in Singapore) and activities are limited, but it is definitely sufficient to keep tourists occupied for at least 2D1N, making it an ideal destination for a weekend getaway. Though it can be done as a day trip, I would highly recommend staying overnight to do the night tour and view the stunning sunrise.
Suggested itinerary
Day 1: Rent a scooter or electric bicycle upon arrival, and check-in at your accommodation. There are very steep slopes in some parts of the island and thus it could be draining to walk around, especially for those with a heavy backpack. Snorkelling tours depart almost every half an hour, but reserve a particular slot in advance just in case it gets full. You could ride around the island first, or vice versa. Watch the sunset before heading to dinner, and finally join the night tour to end the day.
Day 2: )Catch the sunrise from certain viewpoints (we caught ours at Chung Au Beach), then head for a traditional Taiwanese Breakfast at one of the many breakfast stalls around the island. Ride to different hiking trails (start early as it can get scorching hot in the afternoon) before ending the trip around noon, catching the ferry back to the main island.
How to get there?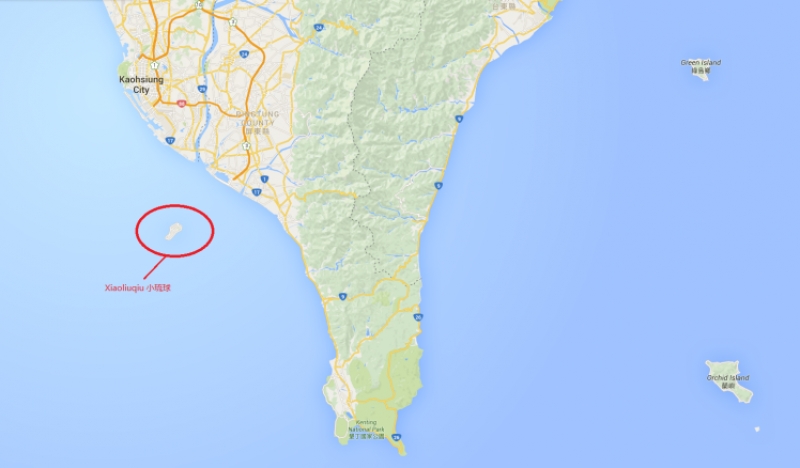 Located approximately 15 km off the main island, Xiaoliuqiu is very easy to get to. From Kaohsiung City, take Kaohsiung Bus from Kaohsiung Bus Terminal located at Kaohsiung Main Station and alight at Donggang (NT$105 and takes about 1 hour). From Donggang station, you can choose to walk (10 minutes, but it is not that near or convenient especially if it is raining) or transfer to a minibus which cost NT$23 and takes 4 minutes to reach the port. And from Donggang port, catch a ferry which costs NT$200 one-way or NT$380 return, which will then finally take you to your final destination: Xiaoliuqiu.
What to eat?
It seems like Xiaoliuqiu is also a place to hunt for "must-eat!" dishes, as I saw quite a few popular restaurants, eateries or snack vendors that were all crowded with people queuing up. I tried all these below and highly recommend it.
爆漿黑糖饅頭 "Bao Jiang Hei Tang Man Tou" Brown Sugar Bun
Address:929屏東縣琉球鄉民生路消防局斜對面
Their signature bun is, of course, the Black Sugar but, you could also try the Cabbage bun because it has a heavenly scent.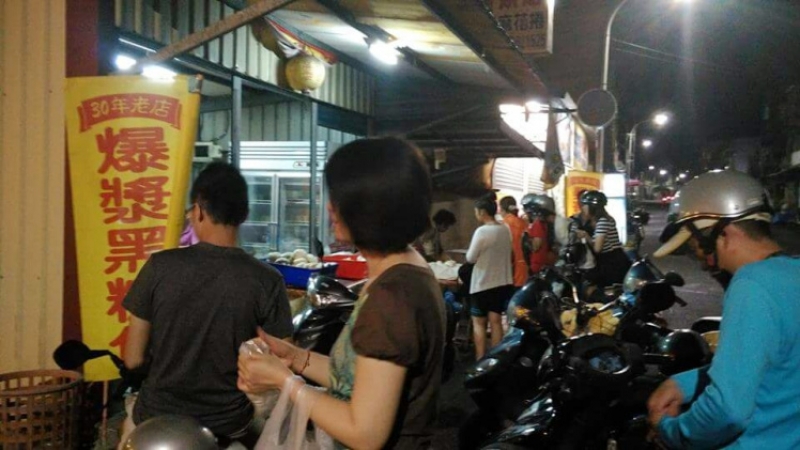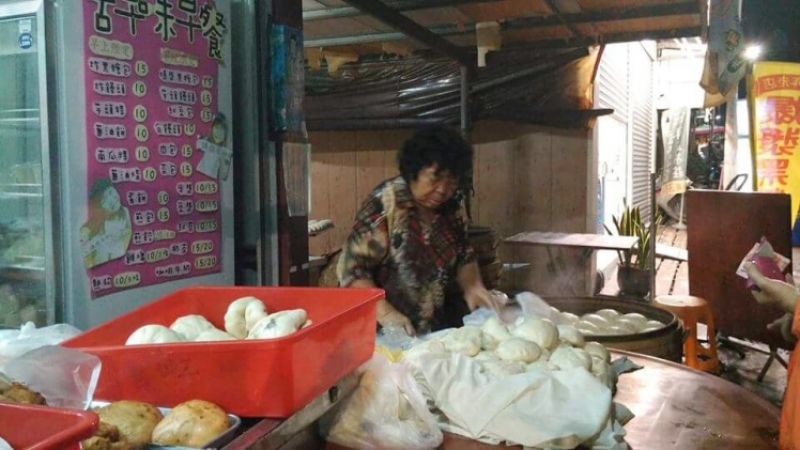 大福羊肉 "Da Fu Yang Rou" Dafu Lamb Meat Restaurant
Address: 屏東縣琉球鄉大福村仁愛路104之8號
Everything we tried, from soup-based noodles to stir-fried dishes, was delicious. The lamb meat was also tender to chew on.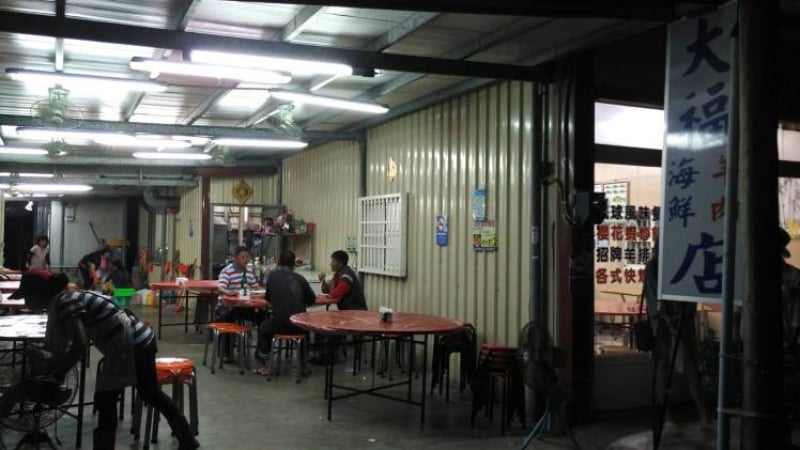 允好嘉黑糖霜淇淋 "Yun Hao Jia Hei Tang Shuang Qi Lin" Yun Hao Jia Brown Sugar Soft Ice-cream
Address: 屏東縣琉球鄉環島公路山豬溝風景區對面 (opposite Wild Boar Trench Entrance)
The ice-cream has a mellow texture and flavour, which was just the perfect choice to fight the torturous heat!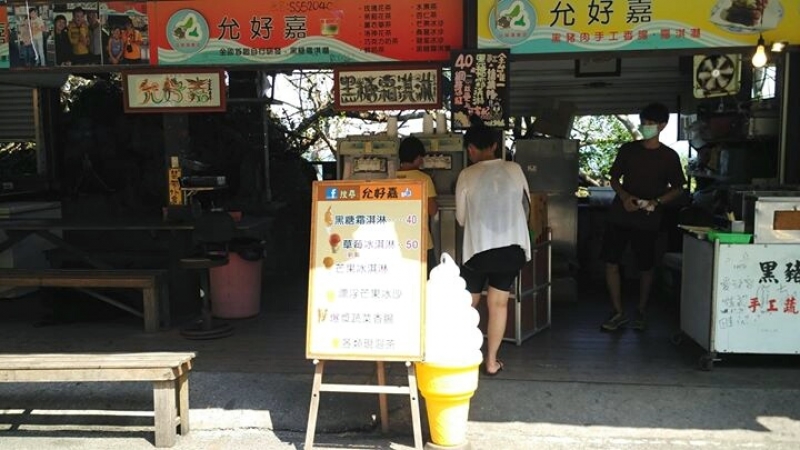 There's a small food centre by Donggang Port where tourists catch the ferry to Xiaoliuqiu. Here, there are two eateries to check out:
那個魚 "Na Ge Yu" (directly translates to "That Fish")
The actual name of 那個魚 ("that fish") is actually 小鰭鐮齒魚 (xiao qi lian chi yu). However, the name is complicated and hard to pronounce and therefore fishermen simply referred to it as "that fish" during tradings, which has become what is known as today.
那個魚 have a very unique milky texture. It melts inside your mouth and can be swallowed without chewing if it is not fried. However, this fish is commonly served fried and sprinkled with salt and pepper, elevating the taste.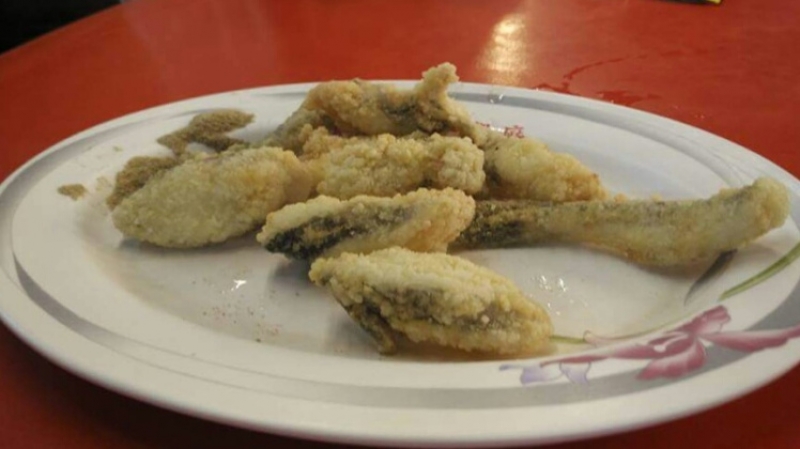 Fresh sashimi
Fresh seafood is definitely in abundance at Donggang port, so why not have a plate of fresh sashimi then? This plate of fresh mixed sashimi shown below cost me only NT$100.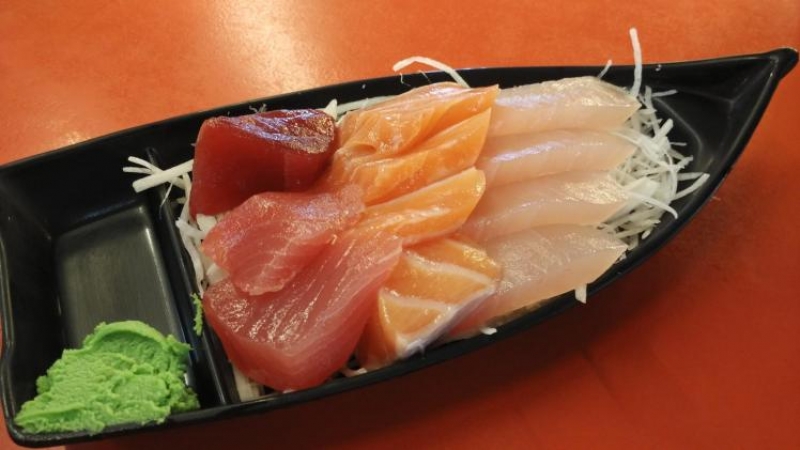 Where to stay?
There are plenty of accommodation around Xiaoliuqiu, from hotels, b&bs, apartment rentals to hostels. I stayed at a newly opened hostel and booked a package with them which includes return ferry tickets, accommodation, scooter/electric bicycle and night tour, with prices starting from NT$1090.
You can also book your snorkelling tour with them at an additional cost. Do keep in mind not to touch the fish, turtles and even corals you encounter in the sea!
Our guide for the night tour was the guy who helps to run this hostel 棧背包 "Zhan Bei Bao", and participants would be required to gather here before setting off together. Having worked as a tour guide professionally in the past, he was able to provide us with a lot of information about Xiaoliuqiu, and also Taiwan itself.
Travellers who aren't staying in this hostel are welcome to join the tour too.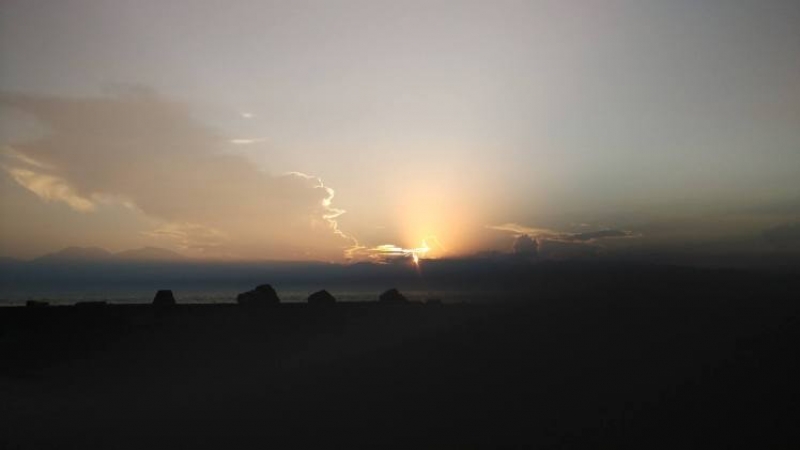 In Xiaoliuqiu, efforts for planned development have been implemented since 2004 and a significant boost in tourism has been seen over the years since then. Still, during my trip, I noticed that Xiaoliuqiu is not (yet) a crowded tourist destination. I truly enjoyed what it has to offer, and yes, I'm a little afraid of the changes development brings. However, we need to recognise that some things are unavoidable, accept the changes and enjoy the present.