Tokyo has been on the top of everyone's travel list for as long as we can remember. But what exactly can you do there? Here are some things that you absolutely have to do on your first visit to the dynamic city!
1. Stuff yourself silly at the Standing Sushi Bar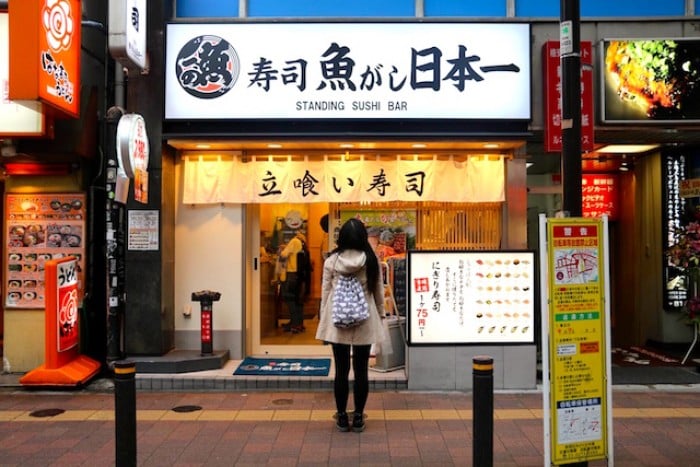 Seriously, is this even an option? Well, in Japan, it's not! For the best-value-for-money sushi, head on over to the Standing Sushi Bar, which, yep, you've guessed it, customers stand whilst chowing down on some delicious sushi! For a unique and mouth-watering gourmet experience, head down to this sushi bar which, in Japan, is found only in Tokyo, and stuff your faces silly with this super cheap and super yummy meal!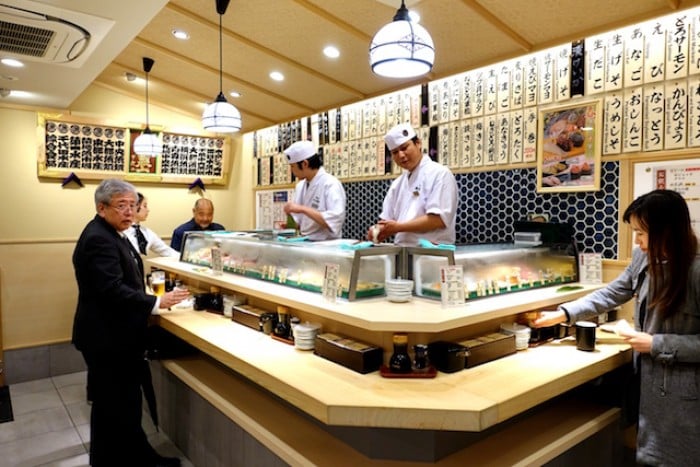 It was pretty hard for me to go back to eating supermarket-bought sushi after this… Now they all just taste bland and downright fishy (pun intended) to me, sadly.
Address: "Uogashi Nihon-Ichi" (Standing Sushi Bar) outlets are found all over Tokyo, check their website for the exact locations! The most convenient would be the one located in Shibuya, but my favourite would be the one in West Shinjuku. The outlet at Shinjuku is surrounded by many other delish food outfits, and is less crowded too!
2. Go nuts with the vending machines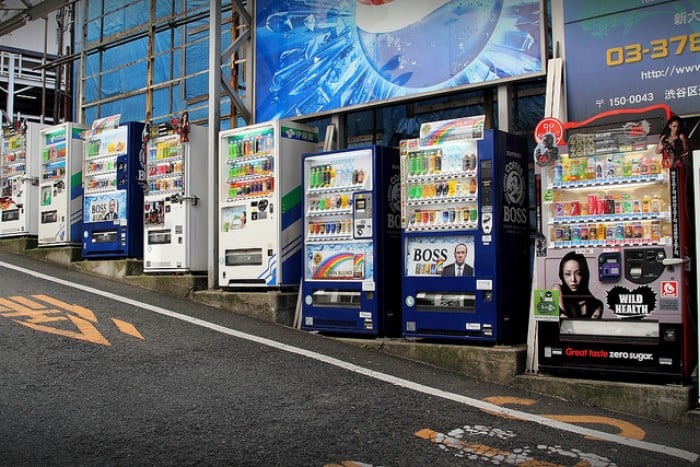 Image credit: spaztacular
There's plenty of vending machines that sell pretty quirky stuff in Tokyo, so if you spot one, seriously, just stop what you're doing and go take a look!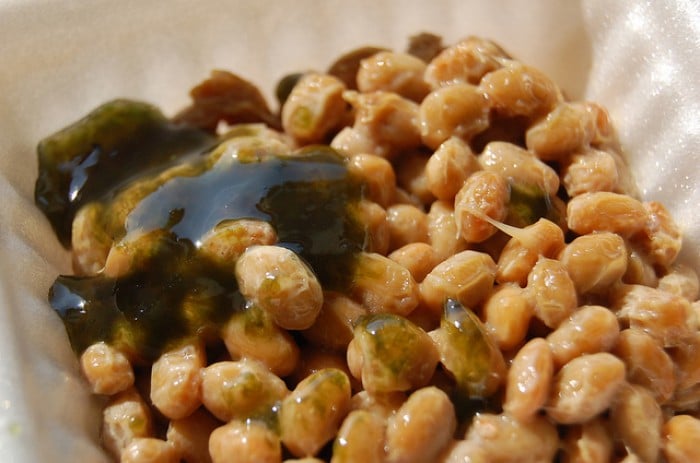 Image credit: snowpea&bokchoi
The best (or worst, depends on you, really) vending machine in town, however, would be the one that dispenses natto (FYI, natto is basically fermented soybeans that's pretty slimy and also pretty stinky for the unseasoned eater). This one definitely tops my list for being the most *ahem* interesting thing to have graced the insides of a vending machine.
You can find a natto vending machine outside of Sendaiya, a natto-manufacturing company.
Address:3-25-1 Kitazawa, Setagaya-ku, Tokyo
Getting there: Take the train to Higashi-Kitazawa Station
3. Try not to get pricked at the Hedgehog Cafe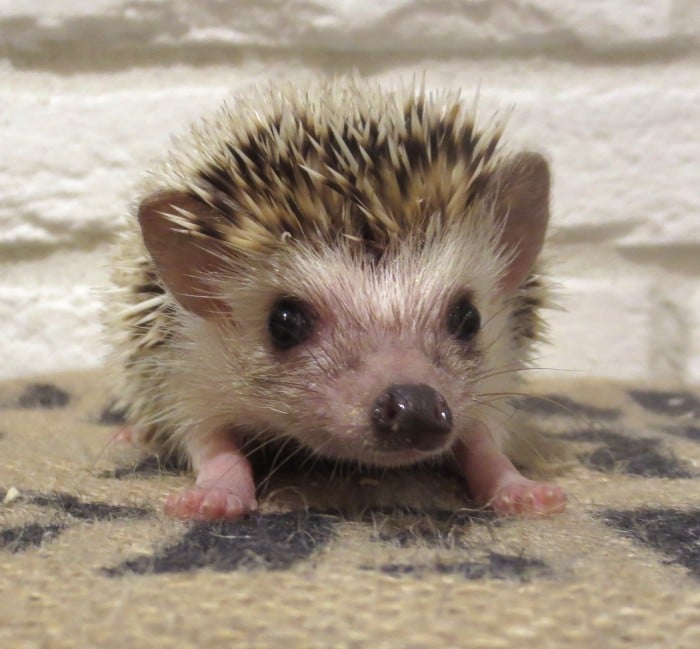 Image credit: Harry Website
Rabbit Cafe, Cat Cafe, Owl Cafe… Meh. Been there, done that. What really caught my eye, would really be the Harry, the hedgehog cafe filled with those cute little critters! It's pretty popular, though, so make sure you make a reservation online on their website to easily cuddle (ok, maybe not) with these spiky-but-totally-adorable things!
Address: 6-7-2 Roppongi, 2F Iwahori Building, Minato 106-0032, Tokyo
Getting there: Take the train to Roppongi Station and exit by Exit 3

4. Take plenty of totally cute Neoprints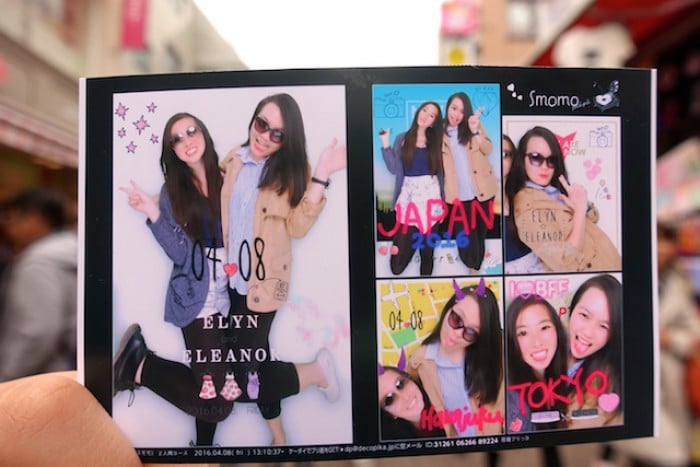 Neoprints were all the rage a few years back, but these neoprint machines are growing sparser and sparser in Singapore as we speak, so whilst in Tokyo, go a little crazy with these and don't hold back! It's pretty easy to find a machine, just look out for any arcades and you're bound to find one in there.
5. Get in the mood at a maid cafe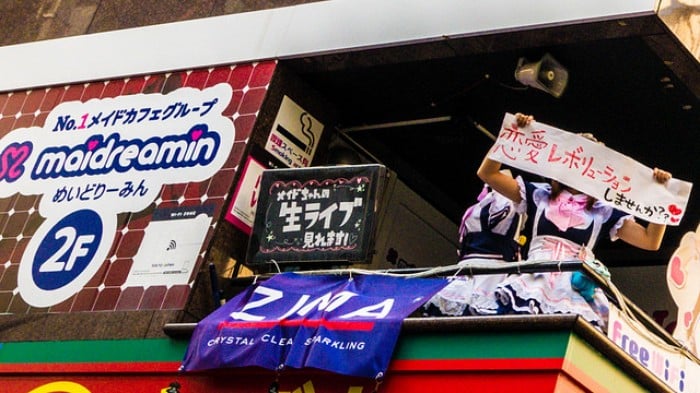 Image credit: Pasquale Paolo Cardo
I mean like, duh, who doesn't know about the famous maid cafes of Akihabara? It's an experience that you'll probably only ever get in Japan, so why not?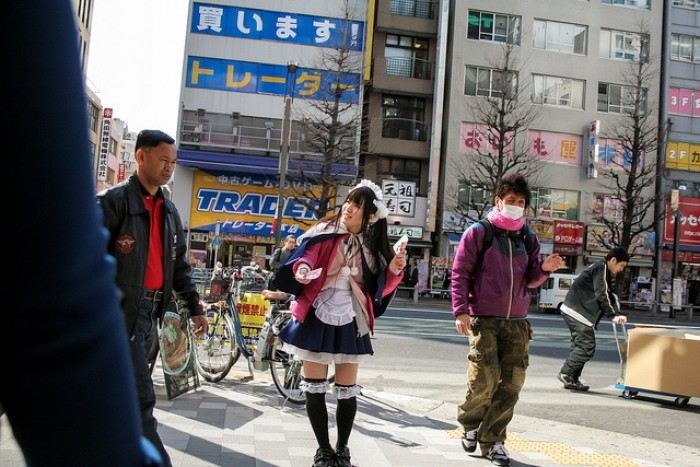 Image credit: George Alexander Ishida Newman
Maidreamin is a good one to check out if you have the typical, cutesy maids in mind. Get ready to be immersed in a world where it's overwhelmingly, almost unbearably, cute, with maids talking in high-pitched voices and drawing images on your food with condiments. Try not to look too awkward though, especially if you're female, since it's filled to the brim by working men!
Address: B1F Horaiya Building, 30-1 Udagawacho Shibuya-ku, Tokyo
Getting there: Take the train to Shibuya station, exit by the Hachiko Exit and make your way towards the Horaiya Building
6. Shop till you literally drop at Ginza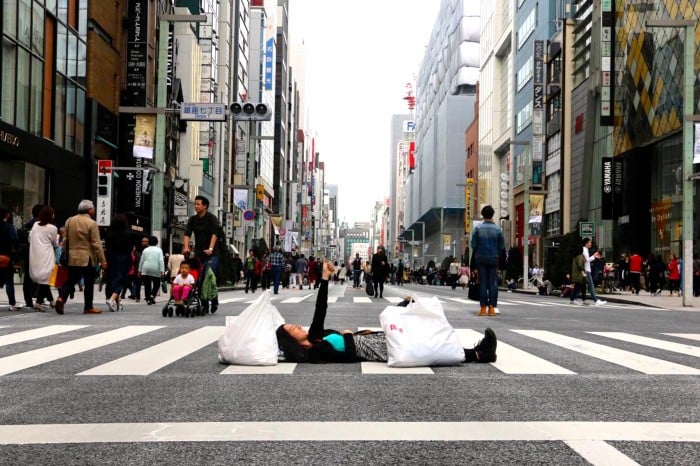 Ginza is the most upmarket shopping district in Tokyo, and is where you can find a plethora of luxury brands, cups of coffee going for $10, and a – wait for it – 12-floor Uniqlo! And even if you're not planning on buying anything, how can you skip a visit to one of the most luxurious shopping districts in the world? But how can you really resist buying anything when the Uniqlo. Is. 12 Floors. High! Don't kid yourself, it's time to break out those wallets!
Address: 6 Chome-9-5 Ginza, Chuo, Tokyo
Getting there: Take the train to Ginza Station and exit by Exit A2
7. Get your freak on at the robot restaurant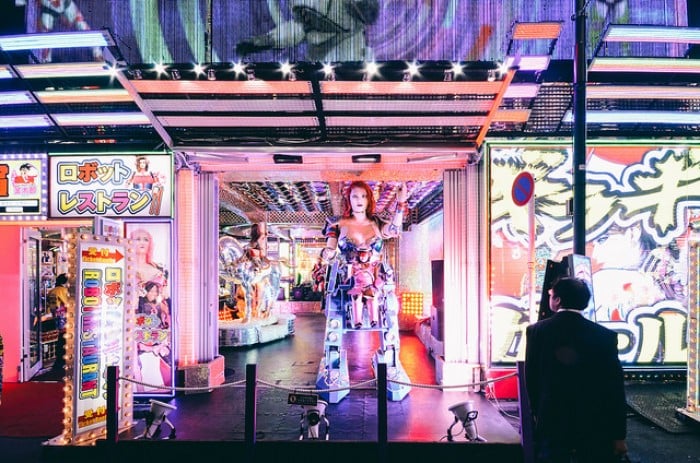 Image credit: Eddy Milfort
If humans aren't your thing, then why not try out the Robot Restaurant of Shinjuku? This restaurant is truly a unique, one-of-a-kind dining experience that you really can't find anywhere else in the world.
Image credit: Nick Turner
Adorned with crazily bright neon lights and mirrors, the design of the building itself itself will already make you feel like you've landed in some alien country. Coupled with the crazy show filled with female performers, robots, as well as weird props such as light-studded tanks and dinosaurs, this extremely random and extremely, extremely bizarre show is totally worth the visit.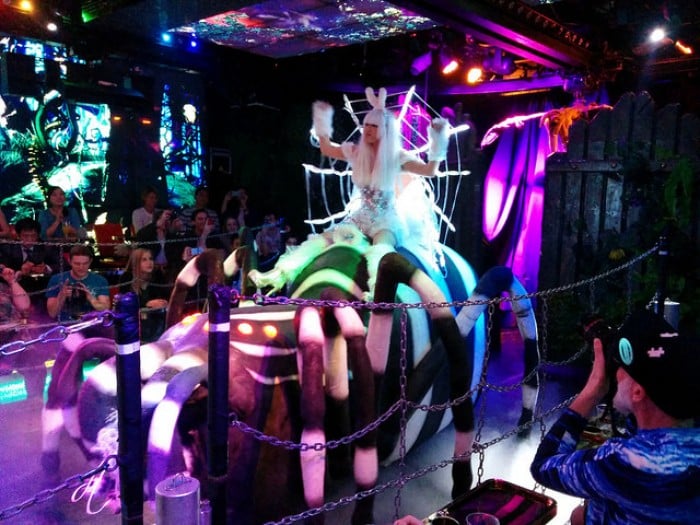 Image credit: Cory Doctorow
I mean… Where else in the world will you ever see such a scene? Be sure to make a reservation, though – this popular dining show has been known to sell out from time to time!
Address: B2F Shinjuku Robot Building, 1-7-1 Kabukicho, Shinjuku-ku, Tokyo
Getting there: Take the train to either JR Shinjuku Station and exit by the East Exit, or to Tokyo Metro Shinjuku-sanchome Station and exit by Exit B12, and walk over to the Shinjuku Robot Building
8. Take a piss at Piss Alley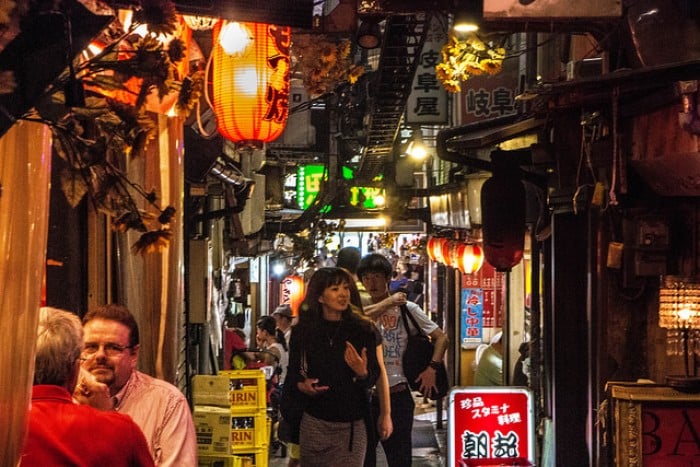 Image credit: Aussie Assault
Okay I'm kidding, but this one is so not for those with faint stomachs. Piss Alley, or in less vulgar terms, Memory Lane, got its name from people… well… urinating all over the alley. (Don't worry though, that's all in the past!) While you're there, soak in the distinct local vibes of this place, and try out their rather unusual selection of food. Think: frog sashimi, pig testicles, and snake liquor, just to name a few. Feast away, my adventurous friends! Alternatively, snigger at your friends as they try to choke these delicacies down.
Address: 1-2-11 Nishi-Shinjuku, Shinjuku-ku, Tokyo
Also Read: 13 Bizarre Foods in Thailand to Try… If You Dare
9. Experience the madness of the famous Shibuya crossing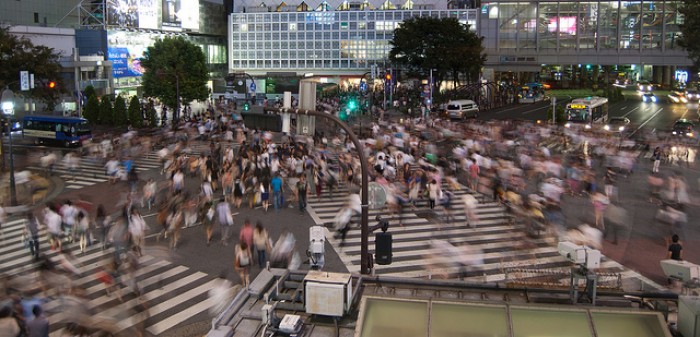 Image credit: Minyoung Choi
Okay… So it's just zebra crossings… A lot of zebra crossings… But that's exactly what it's famous for. Plenty of people come here just to witness the orderly chaos of this scramble crossing, and, of course, to cross it themselves. Personally, I hate crowds, but this is one crowd that I totally don't mind, because how cool is this??
Tip: Capture an aerial shot like the one above from the Starbucks directly above the crossing for a pretty neat photo!
Getting there: Take the train to Shibuya Station and exit by the Hachiko Exit
10. Roar at an authentic sumo wrestling match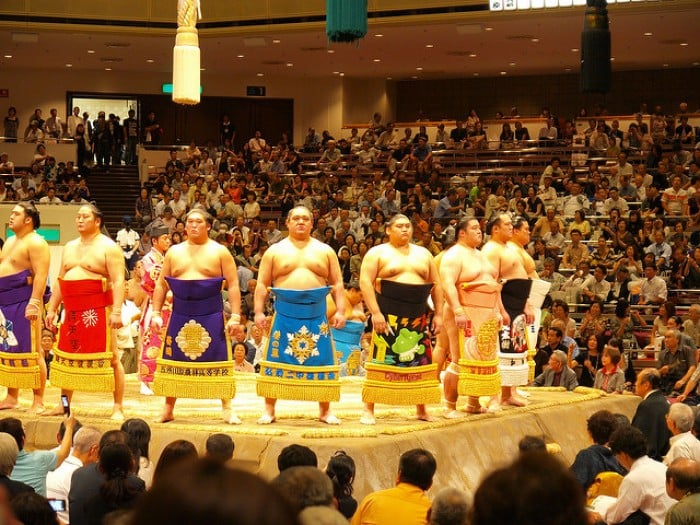 Image credit: hatch.m
Seriously, how can you not want to do this? Head on over to Ryōgoku Kokugikan, an indoor sumo stadium and get yourself a ticket to catch an actual sumo match! You'd think there's nothing much to well-built man pushing each other around, but it's actually pretty exciting!! And if you really want to experience the whole package – the roaring crowd, the energised atmosphere, and possibly the throwing of cushions after a particularly exciting match – then Friday and Saturday evenings would be the best bet for you. Alternatively, if you're keen to see the sumo stars close up, sign yourselves up to catch the Early Morning Sumo Training!
11. Get hot and steamy at an onsen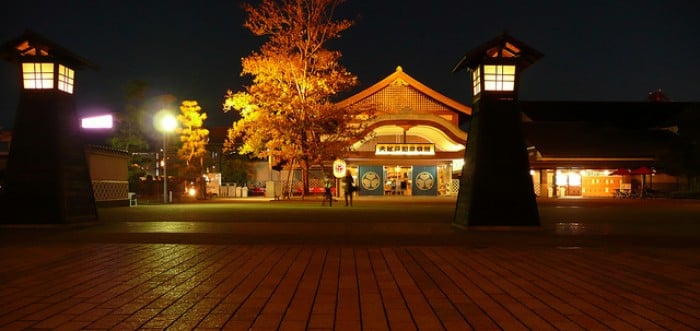 Image credit: Dushan Hanuska
Relax those muscles of yours as you slide your body into the hot springs of Tokyo. Onsen are aplenty in this country, so it's pretty easy to find one around! Also, it'd be quite an experience to be naked amongst an even bigger pile of nakedness, don't you think? (Divided by gender, of course. To be honest, I had a pretty hard time stripping the first time… But once you see how much all the ladies (or gents!) don't really care, it gets much easier, trust me.
Getting there: Take the train to Shinjuku Station and exit by the East Exit
12. Rendezvous at a love hotel *winks*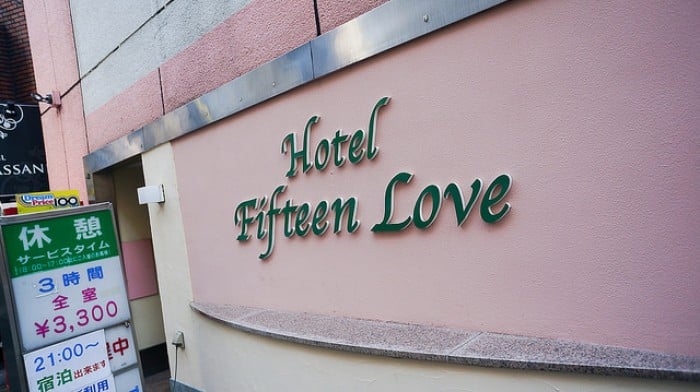 Image credit: Antonio Tajuelo
Sleazy, yes. Fun, most definitely, especially if you're a tourist! While locals try to be as discreet as possible whilst patronising such hotels, what are the chances that travellers like yourself will bump into your fellow hotel-stayers back home?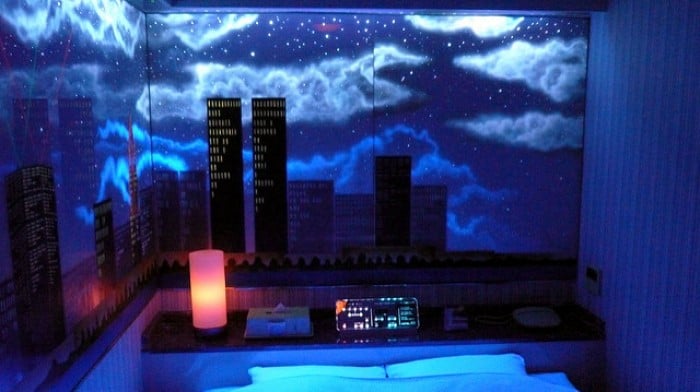 Image credit: Cory Doctorow
If you haven't caught on yet, these hotels scattered all over Tokyo are for passionate trysts away from prying eyes. They're often spectacularly themed and decorated – definitely worth a visit! From Hello Kitty to Merry-Go-Rounds, enjoy a night marvelling at the elaborateness of it all even if you're not looking for a *ahem* wild night with your lover!
13. Enjoy a ramen-for-one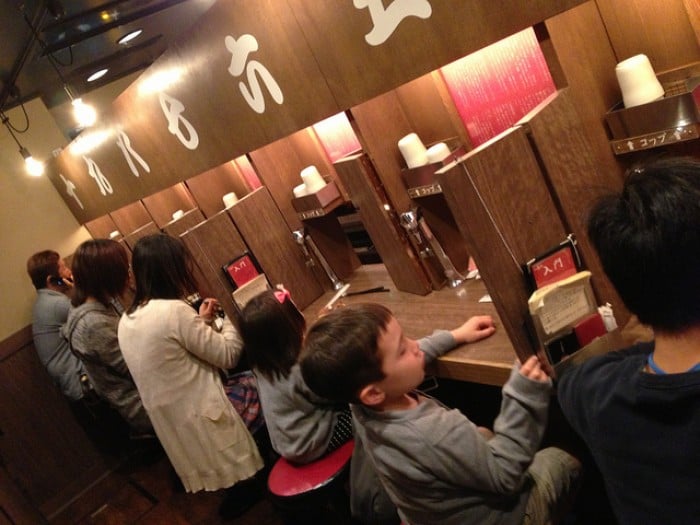 Image credit: jencu
Ahh, ramen. Nothing beats slurping down a good bowl of hot, steamy soup, especially if you're visiting during the winter! And yes, slurping is totally allowed – the louder the better. For the best experience, head on over to Ichiran Ramen, where you can dine alone in your stall to really enjoy your bowl of ramen – which, by the way, feels like heaven on my tastebuds. Trust me, eating alone ain't as bad as it seems!
There's quite a few Ichiran Ramen stores around Tokyo so do a bit of research before you go to make a convenient stop for lunch/dinner on your itinerary.
14. Visit the biggest fish market in the world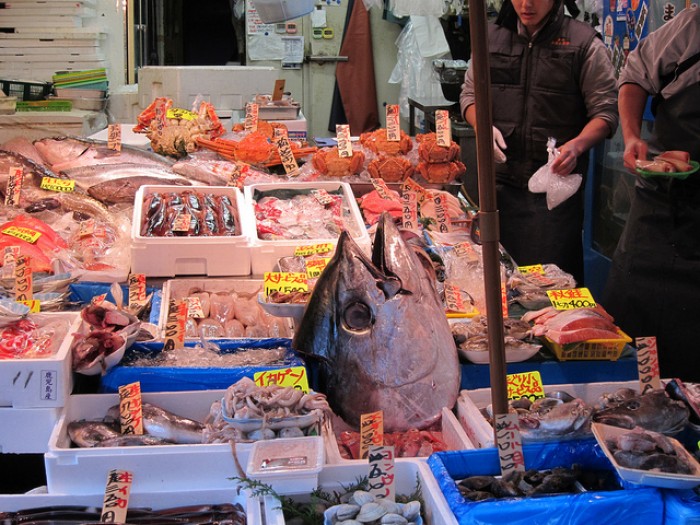 Image credit: hslo
Who hasn't heard of the famous Tsukiji Market? Enjoy the fishy smell in the air as you walk through this bustling jungle of a market, and when you're done, head on over to any of the eateries to stuff yourself silly with fresh seafood!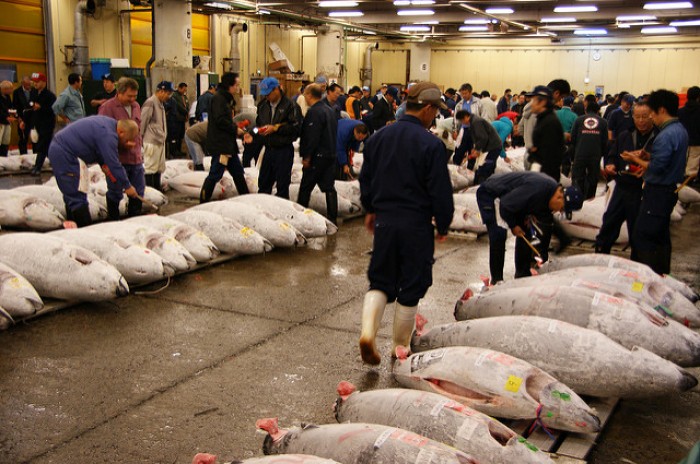 Image credit: Martin Abbeglen
And if you have the chance to, check out their famed Tuna Auction which takes place in the wee hours of the morning and get an exclusive gaze at the internal workings of this market. Be sure to look up the various rules, though! These people take their business very seriously. Personally, I found it a hassle to wake up early in the morning (3-4AM…) to get here, especially since no buses run that early so tourists usually book hotels near this place, but if you want to catch a glimpse of this ritual, sacrifices must be made!
Pro tip: Tsukiji Market will be moving out of its current venue in November this year, so better hurry on to Tokyo if you want to catch a glimpse of this unique fish market before it's gone!
Address: 5 Chome-2-1 Tsukiji, Chuo, Tokyo
Getting there: Take the train to Tsukiji Shijo Station on the Toei Oedo line, or to Tsukiji Station on the Tokyo Metro Hibiya line
15. Catch the latest trends at Harajuku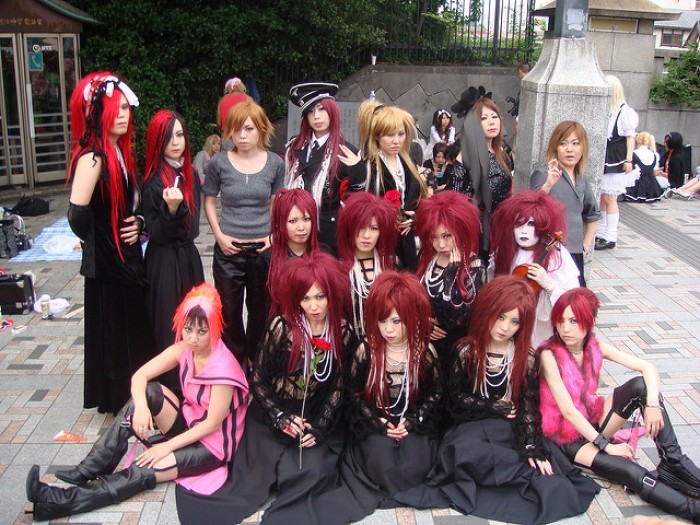 Image credit: liddybits
This stylish district is where the most funky, the most quirky, and the most up-to-date fashion trends emerge from. Head on over to Jingu Bridge on the weekends and catch a parade of the fashionistas of Harajuku's subculture – those wacky styles will be sure to literally brighten up your day! In the meantime, shop at the various hip stores (tip: dress like a Lolita doll at Maison de Juliette!), eat, and simply just walk around to soak in the vibes of this chic and fashionable district!
Getting there: Take the train to Harajuku Station on the Yamanote Line
16. Dance your night away at a nightclub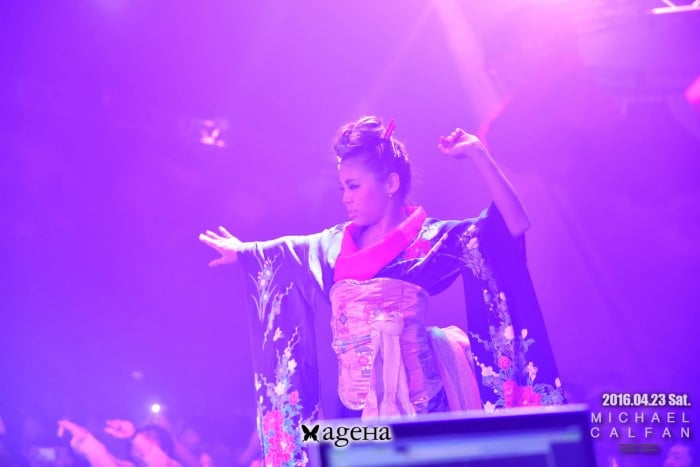 Image credit: AgeHa Official Website
This one's for all the party animals out there – Tokyo's has plenty of pretty cool nightclubs for you to check out! I would totally recommend ageHa, the biggest club around with three dance floors, plenty of bars and places to take a chill pill at when you get a lil' tired, and – get this – an outdoor swimming pool! Pretty cool, huh?
Address: 2-2-10 Shinkiba, Koto, Tokyo
Getting there: Take the free shuttle bus from opposite Shibuya Police Station to AgeHa at Shinkiba Station
17. Sweeten up your day with Japanese sweets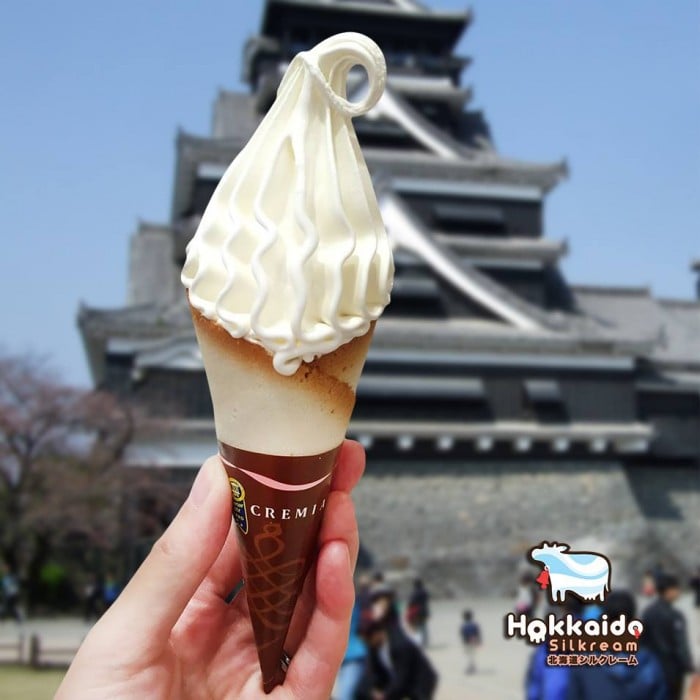 Image credit: Hokkaido Silkream Facebook
Enough of the savoury, bring on the sweets! The possibilities are endless, but here are a few suggestions for you: if you find yourself in Shibuya, grab yourself a soft-serve cone from SILKREAM, a magnificently rich and milky treat, served in the delicate, buttery-sweet Langue de Chat biscuit-cone. Yum!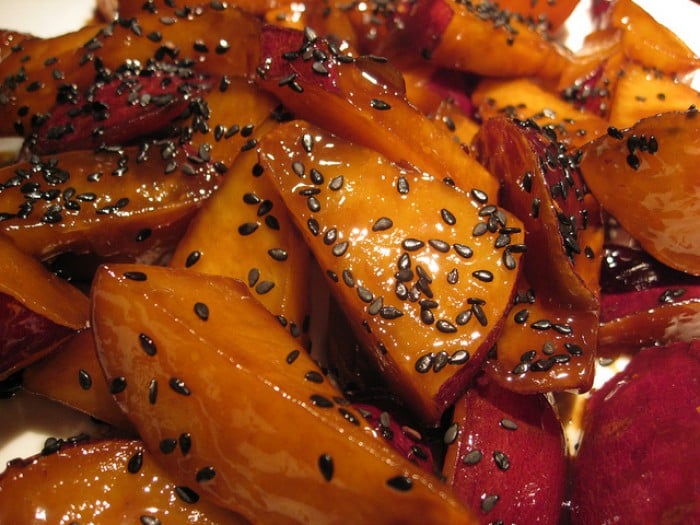 Image credit: taylorandayumi
If not, get yourself some Daigaku Imo (sweet potato tossed in sweet molasses) a tasty warm treat for a cold winter's day. You'd think that sweet potatoes can only go so far on the mouth-watering scale… Well, Daigaku Imo would probably change your mind about that.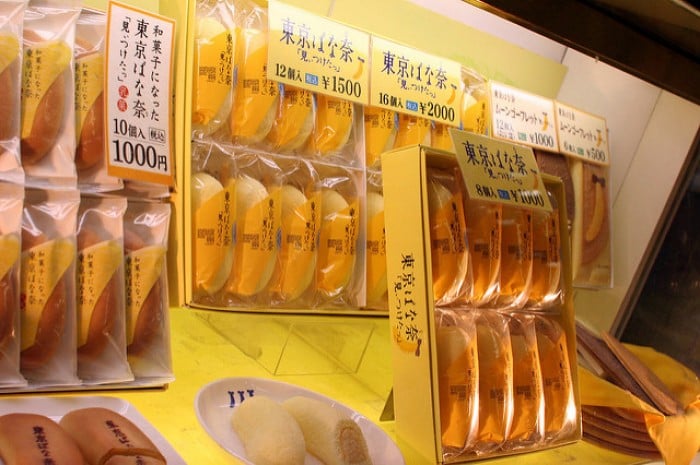 Image credit: Toshihiro Oimatsu
And while in Tokyo, don't miss out on the perennial favourite – Tokyo Banana! Everybody, and I mean everybody, goes crazy over this sweet treat. I swear one box just isn't enough – not for me, anyway. Creamy, banana-flavoured custard encased in soft, fluffy banana sponge, these delightful cakes can come in a variety of designs and flavours! So grab a few boxes and stuff stuff stuff yourself.
18. Visit the only DisneySea in the world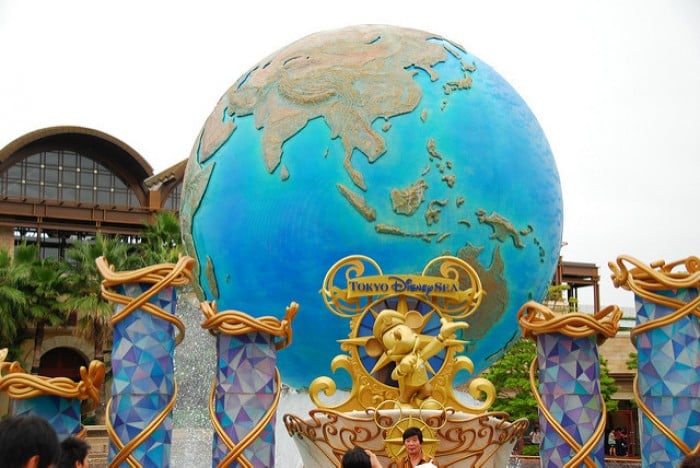 Image credit: gwaar
Ok, so this isn't strictly in Tokyo, but it is right at its fringes, located at Urayasu, Chiba. And how can you not give one of the most magical places in the world a visit?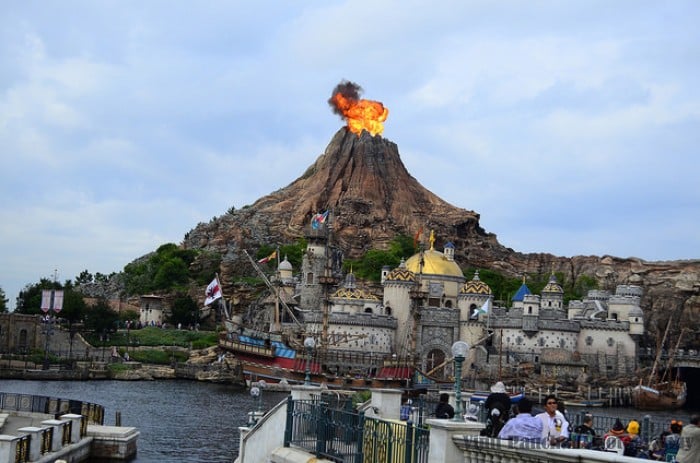 Image credit: Vinit Panchal
What's so special about Tokyo's DisneySea, though, is that it's the only one in the world! Inspired by (duh) the sea, this nautical-themed park is divided into seven 'ports of call', so enjoy yourself as you wander from place to place. Be sure to snap a photo of this park's centrepiece, Mount Prometheus, while in the middle of your rush to say hi to Ariel at the Mermaid Lagoon, or to take a languid gondola ride at the Mediterranean Habour!
Address: 1-13 Maihama, Urayasu, Chiba Prefecture
Getting there: Take the train to Shinjuku Station and purchase a ticket from the JR Highway Bus Terminal
Also Read: Tokyo Disneyland: Tips and Tricks for a Perfect Trip
19. Have a meal at 7-11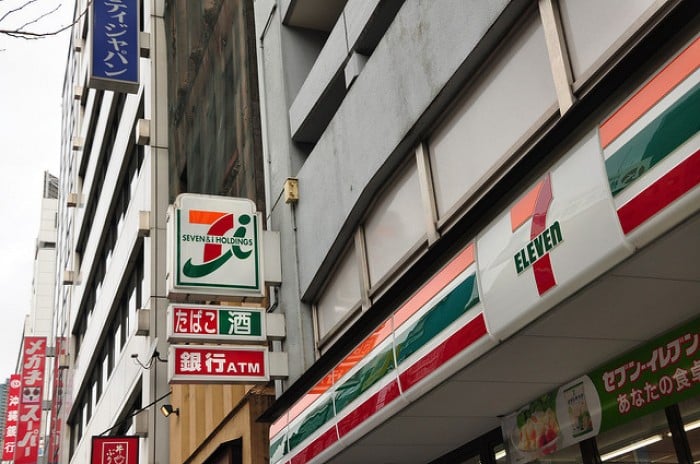 Image credit: eric molina
These aren't your average run-of-the-mills 7-11s, because in Tokyo, everything is just so much better. I'd highly encourage you to try eating a meal at this convenience store, because where else in the world will you find rows upon rows of ongiri lining up and waiting just for you? Or delicious fresh fried chicken?? Or varieties upon varieties of sushi??? Seriously, no wonder so many people eat at 7-11s for lunch in Tokyo!
20. Find your zen in Japanese gardens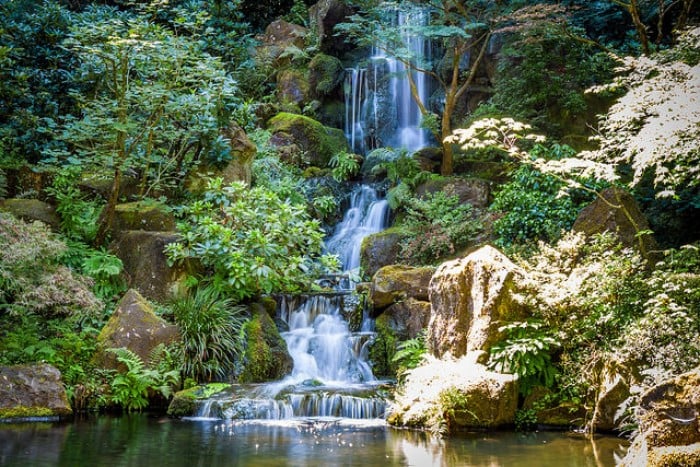 Image credit: Dhinal Chheda
Amongst the towering skyscrapers of this buzzing city, relax a little by taking a stroll around the many beautiful gardens of Tokyo! The gardens of Japan are renowned for capturing the best aspects of vast landscapes into a confined space, such as that of Rikugien Garden, which emulates the poetic elements of a waku poem. Or how the Koishikawa Korakuen Garden weaves the features of mountains, lakes, and rivers together to create a beautiful, harmonious blend. Picnics are always welcome, especially during sakura season!
21. Get lost between pages at the book town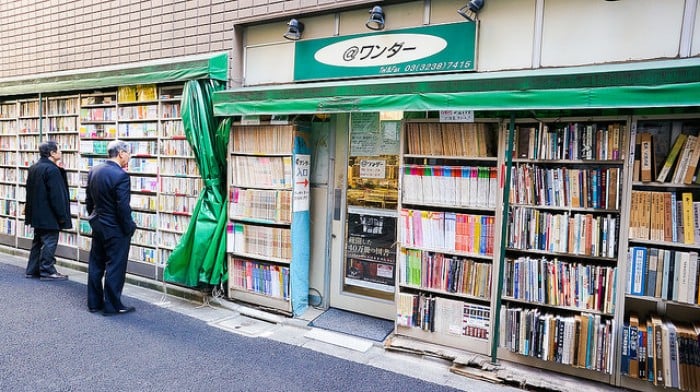 Image credit: Antonio Tajuelo
The second-largest secondhand book market in the world, Jimbocho houses over 170 bookshops, publishing houses and literary societies! Book lovers, be prepared for a full day of endless and absolutely blissful book-hopping.
Of course, there's non-Japanese titles as well. My favourite would be the Kitazawa Bookstore, embellished with comfy seats and gigantic soft toys, which houses a wide array of books including antiques from the English Middle Ages!
Address: 2 Chome-5 Kanda Jinbocho, Chiyoda, Tokyo
Getting there: Take the train to Jimbocho Station and exit by Exit A1, and walk to the right
22. Stand on glass at the Tokyo Skytree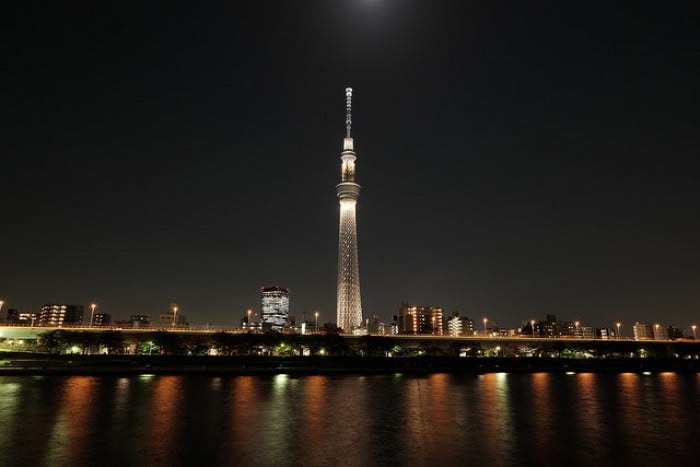 Image credit: zengame
The tallest building in Tokyo, the Skytree has two observatory decks: one at 350m and the other at 450m. What's even cooler is that the floor's plated by glass! Pretty cool-but-scary experience, though, especially if you're scared of heights like me.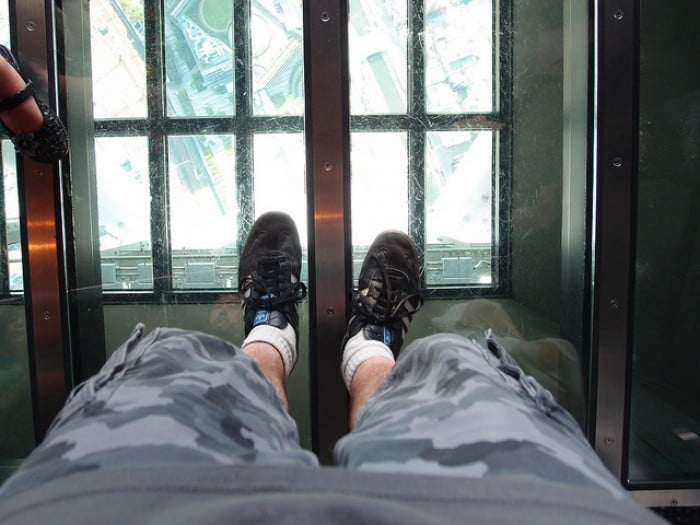 Image credit: Guilhem Vellut
On good, clear days, you can see almost the whole of Tokyo. Feast your eyes as you take in the breathtaking view of Tokyo's amazing skyline. Unfortunately, it's not free – but totally worth it for the breathtaking view.
Address: 1 Chome-1-2 Oshiage, Sumida, Tokyo
Getting there: Take the Tokyo Skytree shuttle service from Tokyo Station, Ueno-Asakusa Area, Haneda Airport, Tokyo Disney Resort or Daiba Area
23. Travel back in time at the Imperial Palace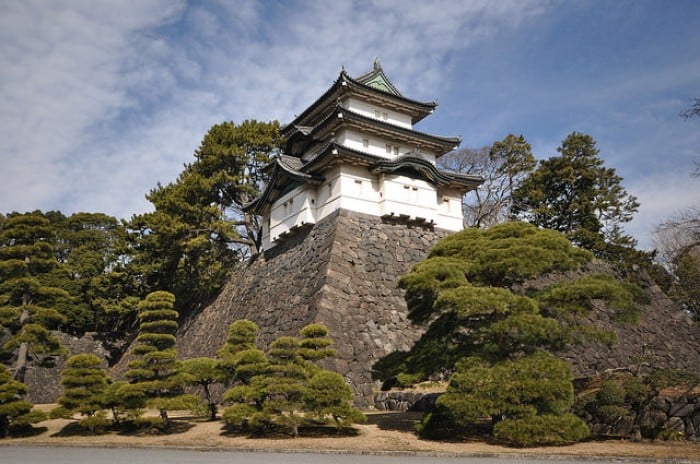 Image credit: Max-Leonhard von Schaper
The Imperial Palace is home to the Emperor of Japan, and us commoners have the privilege to traverse around the outer grounds of the palace. Just look at that architecture, and feel yourself being transported a little bit back in time!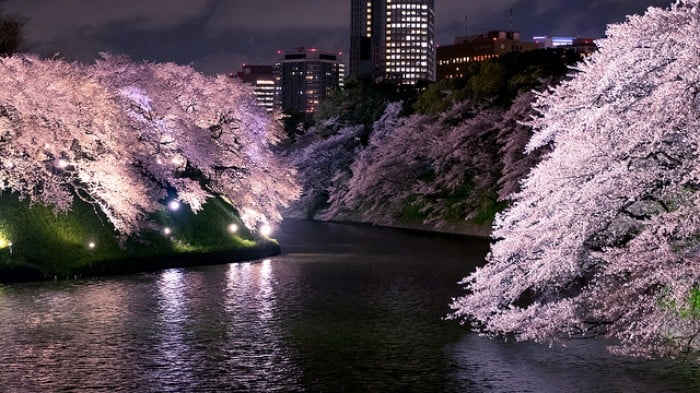 Image credit: Kei Ishizaki
Be sure to check out the impressive, gigantic moats and stone bridges littered all around, and feel awestruck by this ancient beauty amidst the modernised buildings of Tokyo. Also, if you go during the right season, get ready to be further impressed by the adorning, iconic cherry blossoms – which looks even more spectacular at night when lighted up!
Address: 1-1 Chiyoda, Tokyo
Getting there: There's a few different gates to enter the palace from, so depending on where you want to go, there's a few different train stations to alight at too. So research, research, research to make the best out of your trip here!
24. Visit the Whimsical Ghibli Museum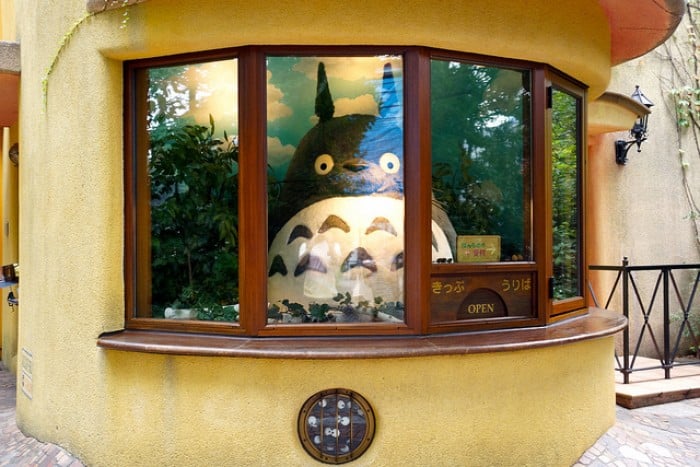 Image credit: Kentaro Ohno
Who hasn't heard of Studio Ghibli? And if you haven't… Time to educate yourself a little with world-acclaimed animated movies from this studio. Seriously, Ghibli's movies are a work of art.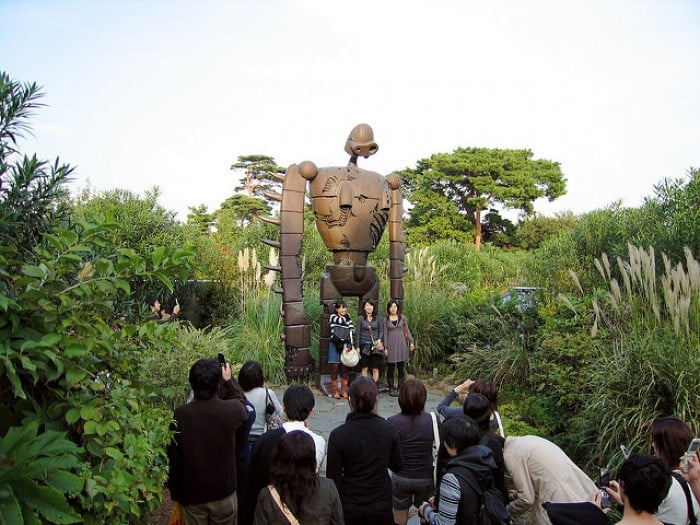 Image credit: Kim Ahlström
… Done with watching those movies? Perfect, now you're all set for visiting the Ghibli Museum in Mitaka. Designed by the studio's director, Hayao Miyazaki (brilliant man!), this museum promises to transport you into the storybook world straight from the mind of Miyazaki himself.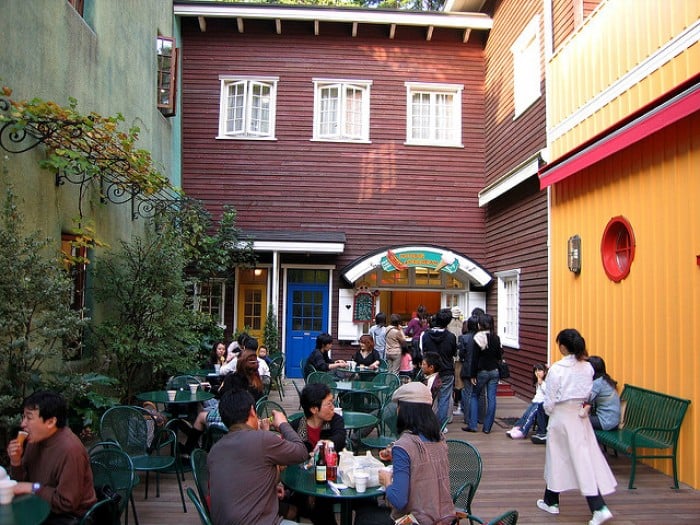 Image credit: Kim Ahlström
Even if you're not a fan of Miyazaki's work, this whimsical and fantastical land is nevertheless a pretty interesting place to visit. It really feels like you're being transported into another world!!
Getting there: Take the train to Mitaka Station and catch the Ghibli Cat Bus
Also Read: Asia's Weirdest Museums That Are Totally Worth a Visit
So there you have it folks – 24 super fun things to do in Tokyo on your very first visit! So what are you waiting for? Get ready, get set, and go to the land of rising sun for the time of your life!