For dwellers of the sun-soaked and snow-deprived countries that lie close to the equator, the term "winter" hardly means any change in lifestyle. It does, however, offer the chance to fly out of the country with thick coats and snow boots and experience a refreshing change of scenery. If you're one of those who are keen to embrace the cold but would also like to soak in some festivities, time your trip to coincide with these exciting festivals that are scheduled to happen this year-end or early next year.
1. Harbin International Ice & Snow Sculpture Festival (China)
Period: 5 Jan 2019 to Feb 2019
First on the list is the largest ice and snow festival in the world — one that attracted a whopping 18 million visitors in 2017. What's the big deal about the Harbin International Ice & Snow Sculpture Festival, you ask? Well, the list is long. First and foremost, massive ice sculptures will be erected throughout the city and event venues during the month-long festival. Harbin will be abuzz with fairs, competitions, and activities such as alpine skiing and winter swimming. This year, on the festival's 35th edition, the theme will be "Pearl on the Crown of Ice & Snow" and the heart of the action will be spread over four theme parks.
2. Sapporo Snow Festival (Japan)
Period: 31 Jan 2019 to 11 Feb 2019
The most well-known of Japan's winter festivals, the Sapporo Snow Festival has three main sites: Odori Park, Susukino, and Tsudome. Getting the most publicity of the three would be Odori Park, which will be dotted with snow sculptures along a stretch of 1.5 kilometres. When the sun goes down, the sculptures will be lit up in a captivating fountain of colours. Musical performances, snow slides, snow mazes, and regional foods are just some of the many things that visitors can look forward to.
3. Lighting Festival at the Garden of Morning Calm (Korea)
Period: Dec 2018 to March 2019 (exact dates to be confirmed)
The lack of blooming flowers does not mean there's no reason to visit this garden in winter. Located in Gapyeong, Gyeonggi, and perfect as a day trip destination from Seoul, the Garden of Morning Calm comes alive in colourful lights during the lighting festival. The extent of this festival must not be understated — this is the biggest festival of lights in Korea, in which tens of thousand of illuminations will adorn the snow-dusted Garden of Eden, Bonsai Garden, Moonlight Garden, Hometown House Garden, and many more sections of the huge attraction.
4. Hong Kong WinterFest (Hong Kong)
Period: Dec 2018 (exact dates to be confirmed)
Hong Kong does not let winter go uncelebrated. The Hong Kong WinterFest brings with it special shopping discounts, festive menus, seasonal events, and also spectacular decorations and lights. The fireworks over Victoria Harbour that dazzles the city as it enters the new year is also part of the Hong Kong WinterFest. Definitely, the year-end is a great time to visit Hong Kong.  
5. Yokote Kamakura Festival (Japan)
Period: 15 & 16 Feb 2019
Happening annually in Japan's Akita Prefecture is the Yokote Kamakura Festival which has over 400 years of history. During the festival, kamakura, which are snow huts resembling igloos, sprout up in various locations in Yokote. Some of these cute little huts will be temporarily inhabited by locals who welcome guests, offering them mochi rice cakes and sweet sake known as amazake. Others act as lanterns to literally light the way for visitors who are making their way to the festival. Peek inside the kamakura and you'll see a snow altar; traditionally, festival-goers would pray for success and safety inside the kamakura, which is believed to be a refuge for local spirits. These days, tourists would come to witness the magical landscapes stretching from east of Yokote Station to Yokote Castle.
6. Pyeongchang Trout Festival (Korea)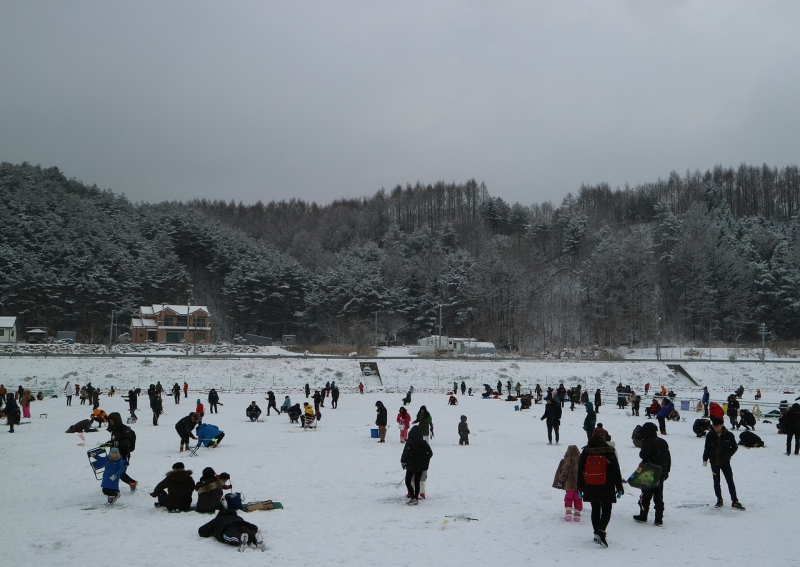 Period: End Dec 2018 to Jan 2019 (exact dates to be confirmed)
A fan of river fish? You definitely do not want to miss the annual Pyeongchang Trout Festival in the town of Jinbu-myeon. During this festival, visitors can lure trout and fish them through a hole that's drilled into the ice. Such an activity is called "open-ice fishing", though tent fishing and bare-hands fishing are available as well. Once you've caught your fish, you can bring it to a nearby restaurant for it to be prepared. Aside from fish-related activities, the festival has programs related to snow and ice such as sledging, ice skating, snow rafting, and tubing.
7. Taiwan Hot Spring Carnival (Taiwan)
Period: 1 Nov 2018 to 31 Mar 2019
Yes, Japan's not the only place where you can soak yourself silly in thermal waters. Taiwan also has its fair share of hot springs, and the period during which the carnival is ongoing is the best time to visit for this activity. The carnival is integrated with a gourmet aspect and is officially called the Taiwan Hot Spring & Fine-Cuisine Carnival. While the full details are not out yet, one of Taiwan's 17 thermal hot spring areas will be the location where the carnival kicks off. The opening ceremony will be followed by a series of events related to hot springs and fine cuisine, weaving together the best of the country's nature and food.
8. Zao Snow Monster Festival
Period: First weekend of February
Imagine a sea of snow monsters stretching out to the horizon. They stick out from a blanket of white, and you can gape at them while gliding up the mountains on a cable car. This is not a dream. The Zao Mountain Range in Japan's Yamagata prefecture turns into a tourist attraction each winter after heavy storms cause fir trees to collect thick layers of ice and snow. During the festival, these snow monsters are illuminated at night. There are also stalls that offer hot drinks and sake to warm visitors up. As the area is actually a ski park, avid skiers can go for their ski runs on fresh powder whilst admiring the unusual sights.
Now, before you head off to the winter wonderland of your choice, always get yourself covered with travel insurance so you can rest assured that you'll be taken care of in the case of travel delays and mishaps. Here's our recommendation: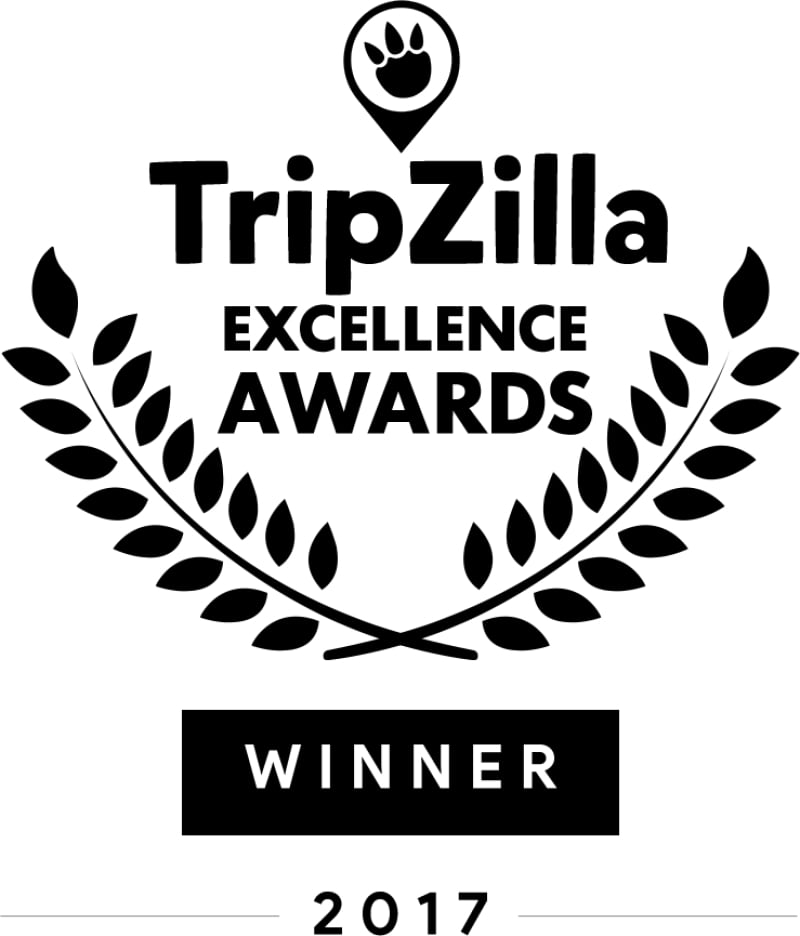 Winner of the TripZilla Excellence Awards in the category of Best Online Buying Experience, HL Assurance is a company that travellers trust to purchase their travel insurance. Of course, it's a bonus that getting covered with HL Assurance is a fast and easy process. You can get a quote in a matter of seconds and make your purchase in just a few more.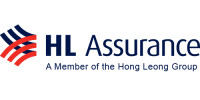 HL Assurance's Travel Protect360 offers comprehensive coverage, 24-hour worldwide protection, and unlimited Emergency Medical Evacuation in the event of an unfortunate incident. With it, you can travel with peace of mind. So gear up for your upcoming winter trip with HL Assurance here.