Khao Yai is a magical wonderland in Thailand. Located just two hours plus away from Bangkok, Khao Yai hosts some very interesting places to visit. Here you can find attractions like Palio Village and Primo Piazza, Khao Yai Vineyard, Hobbit's House, Farm Chok Chai and Khao Yai Sheep Farm. Sounds interesting? Let's delve deeper into them. 
1. Palio Village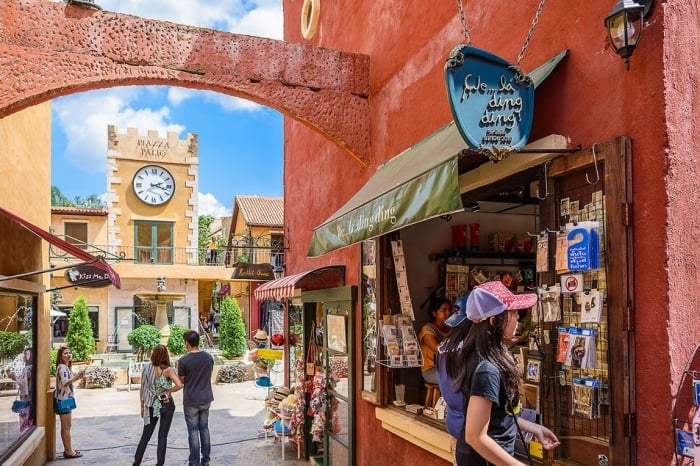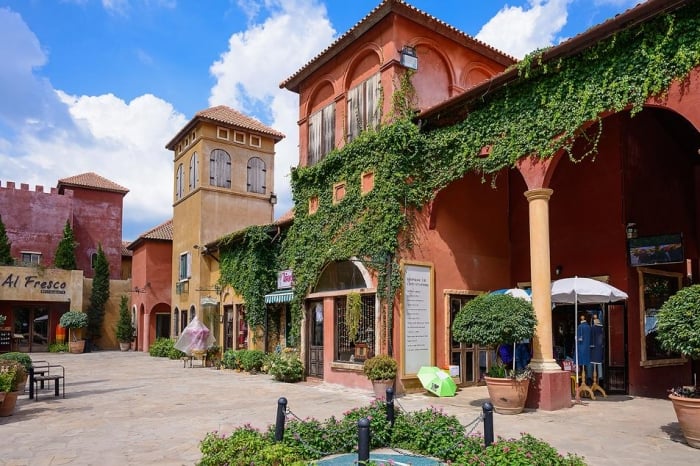 If you enjoy gardens, quiet evening at boutique cafes, Italian food and settings, you will definitely love Palio Village. Known as the Italy of Thailand, Palio Village is a Tuscan-themed outdoor shopping centre surrounded by mountains and greenery. The village is picture perfect at all corners, line by rows of cafes, restaurants, souvenir shops and boutique hotels.  There are benches everywhere – by the cafes, fountains and gardens – and you can enjoy your food finds while observing the village scenes. 
2. Primo Piazza
Just like Palio Village, Primo Piazza will cast its Tuscan spell on you with its authentic architecture and charming atmosphere. On top of that, here you will get to befriend alpacas!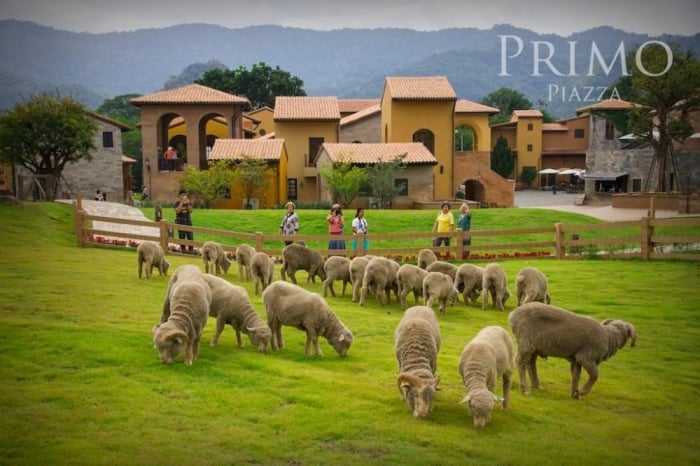 Primo Piazza has a barn full of alpacas and we love it! These alpacas, along with sheep and donkeys, are specially flown all the way from Australia to spark up the place. They are well taken care of and are friendly in nature. It is almost impossible not to get excited because where else can you hang out with a friendly group of alpacas in the most elegant setting?
3. PB Valley Winery
Fancy spending the afternoon exploring the vineyards, harvesting grapes and wine tasting? Welcome to PB Valley Winery!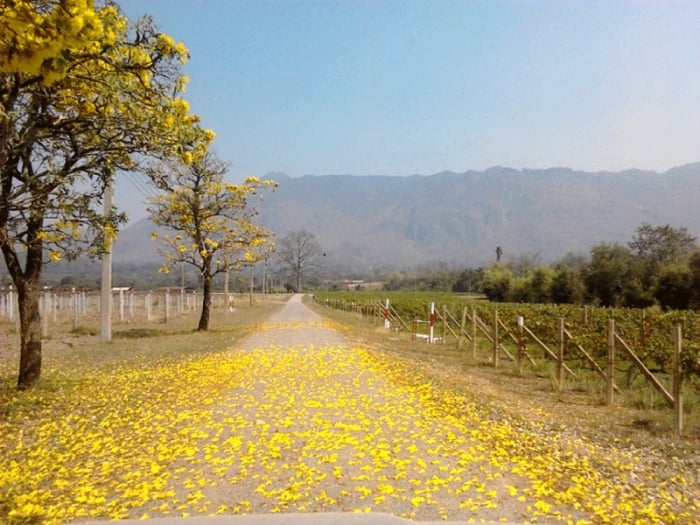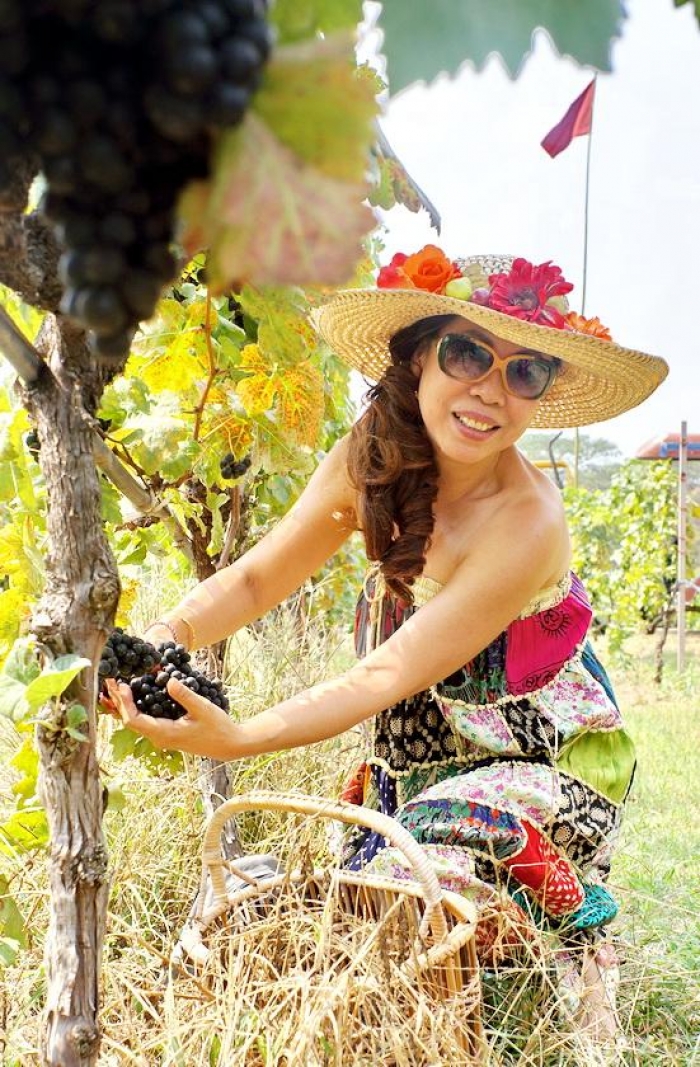 About a 30-minute drive away from Palio Village is the PB Valley Winery where you'll have the opportunity to tour the vineyards and dine at their unique restaurant which couples delicious food with stunning valley and mountain scenery. The vineyard is around 800 acres, 200 acres of which grows varieties of grapes for wine production.
If you're visiting in mid-January to February, you'll be able to experience grape harvest season; this is when the vineyards will show off its green and purple ripe grapes ready for picking! PB Valley Winery offers a 70-minutes tour five times per day, priced at THB 300 per adult and THB 250 for children of ages 4-12. For more information and arrangement for a tour, you can visit their official website. 
4. Hobbit House (Baan Suan Noi)
Are you a fan of Lord of the Rings? Have you ever wanted to visit the place where all the adventures begin?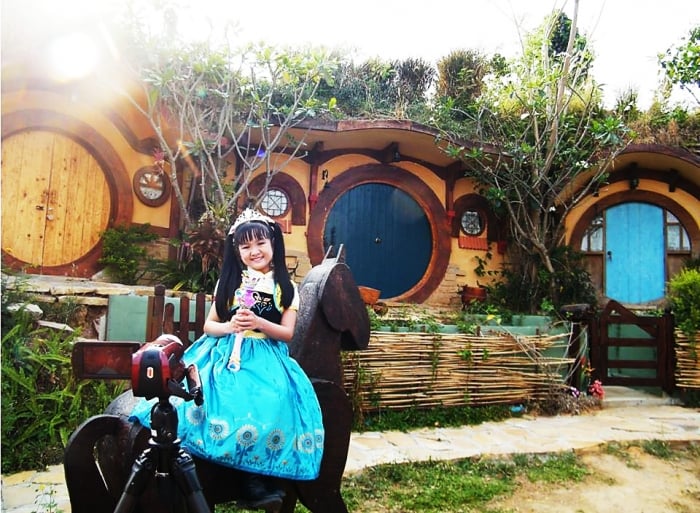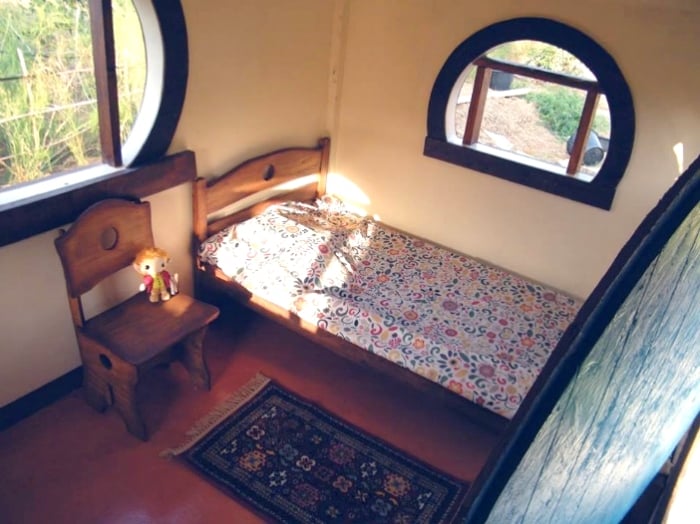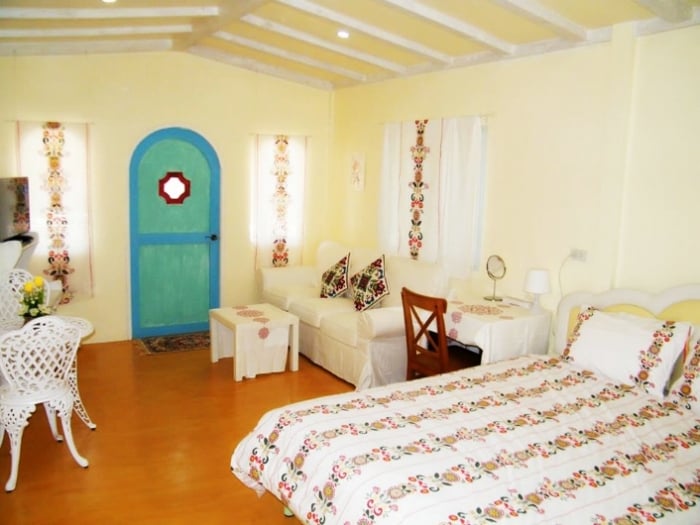 You no longer have to go all way to New Zealand to visit a Hobbit House! Here in Khao Yai lies a humble yet beautiful Hobbit House (known as Baan Suan Noi), tucked away in the peacefulness of Khao Yai. The Hobbit House is surrounded by nature and well-maintained gardens with all sorts of decorations to fit the theme.
The Hobbit House offers several rooms with different styles and interior themes: Little Hole, Little Cave, Bagshot House, Dragon Inn and Dale City. They also have a Cosplay Hut with costumes and props for you to dress up and be your favourite magical creatures – for free! Consider staying overnight (from THB 600) to fully experience this magical setting! 
5. Khonyok Sheep Farm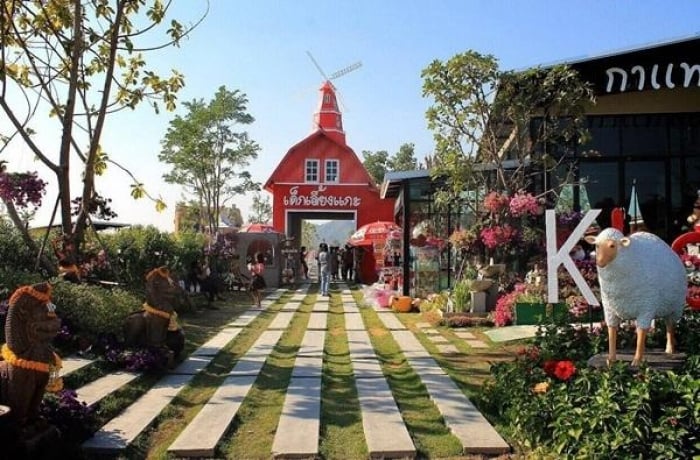 Khonyok Sheep farm is about a two-hour drive from PB Valley and Palio Village. Just as the name suggests, sheep are the popular attraction at this lovely farm. Furry and adorable, it's almost irresistible not to pet them, smile at their friendly faces and offer them a bottle of milk. 
Other than playing with the sheep, you can also find koi pond, ostrich, rabbits and ponies! The farm landscape is just lovely for an evening stroll and photo-taking.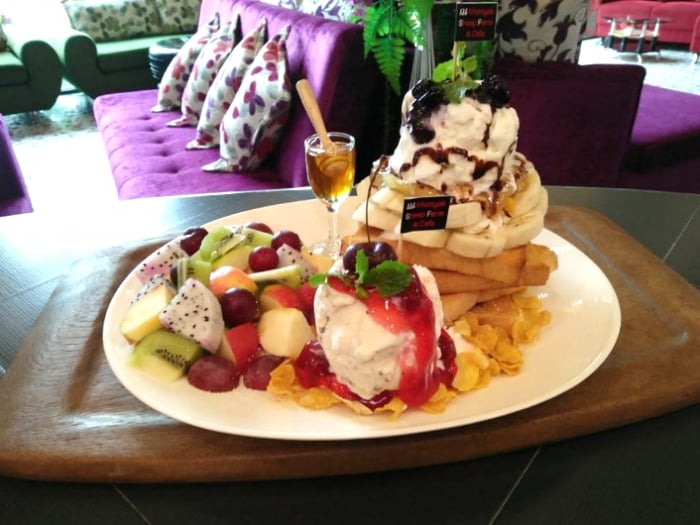 This is also a great rest stop to refresh yourself with some iced coffee, desserts and cakes.
6. Farm Chokchai
Farm Chokchai is a farm home to over 3,000 dairy cattle as well as sheep, rabbits, ostriches and horses! Trust me when I say that there are tons of activities to do here!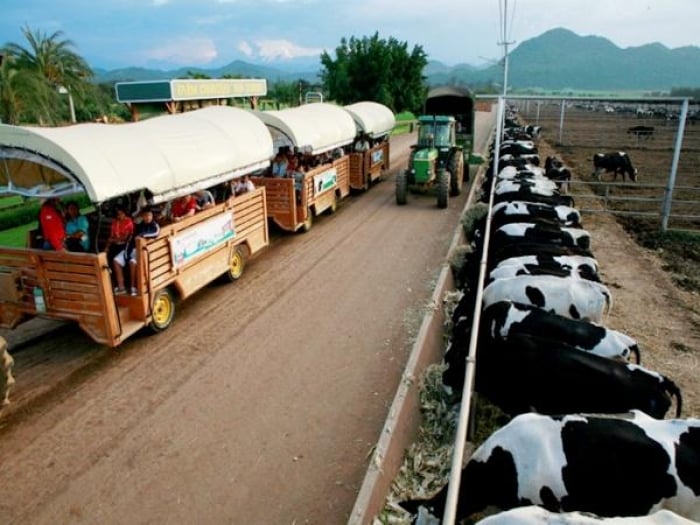 The farm comes with so many great facilities, such as a wagon-tractor used for taking the guests on a farm tour across 8,000 acres.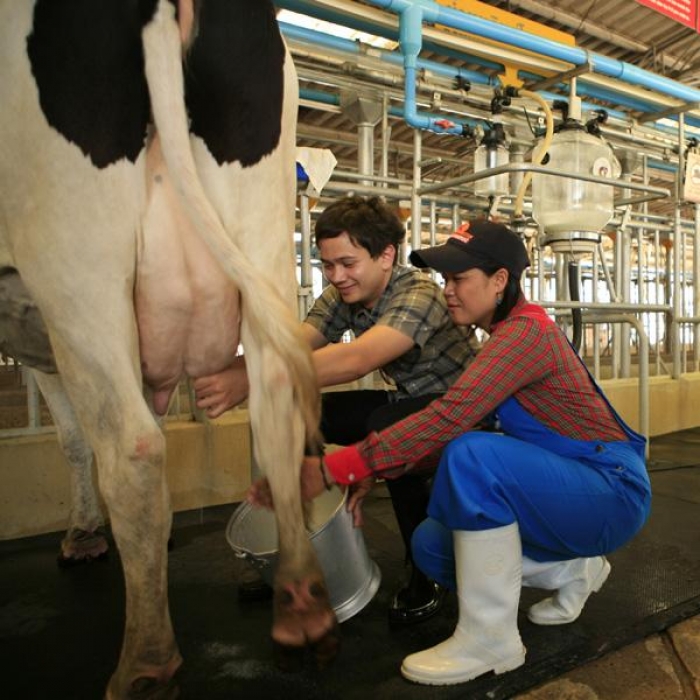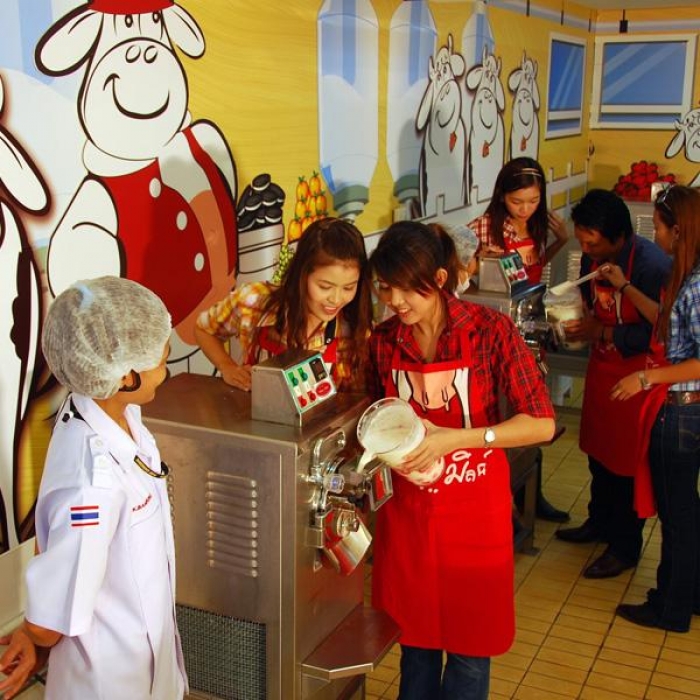 Here at Farm Chokchai, you will learn about the life cycle of a dairy cattle and you will have the opportunity to feed them. What's even more fun? Learning how to milk cow and make your own ice cream!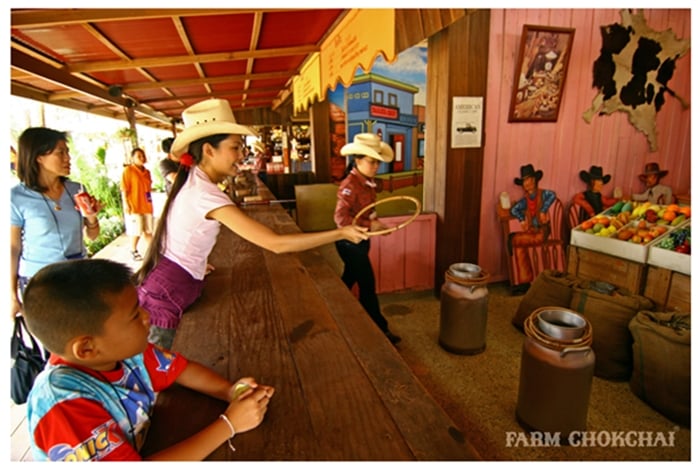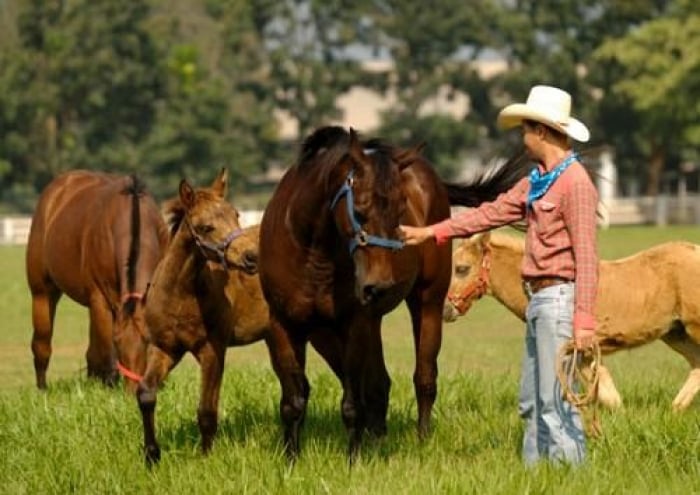 The next best thing about Farm Chokchai is its Cowboy Town. There are cowboy and bull shows, gun spinning, horse riding, cowboy arcade games and ATVs. Here's a wild west adventure!
Aside from that, there is also a Petting Zoo where you can pet and feed adorable farm animals and watch them perform all sorts of tricks during the pet shows. You can also catch a kelpie dog and sheep show where the trainer will show you just how clever a kelpie can be!
How to get there
There are several ways to reach Khao Yai from Bangkok. You can rent a car and drive down the highway or you can hop on buses and minivans. Detailed information on how to get to Khao Yai can be found here.