If I could live anywhere in the world, it would be in Berlin. Crazy parties, a laid-back lifestyle, historical ambiance and a pulsating culture epitomise this lovely German city. The city is alive 24/7 and there is just so much going on, providing something to do every day of the year at any time of the day.
Should you ever find yourself in the "poor but sexy" German capital with only a weekend to spare, here is the ideal itinerary for the best things to see and do.
DAY 1 
Breakfast at Distrikt Coffee
Start your day with a good breakfast. Head over to Distrikt Coffee, a trendy little spot that has become a neighbourhood favourite in Berlin-Mitte. Aside from speciality coffee, this hip breakfast place boasts a small but sophisticated menu offering of banana bread, avocado on toast, scrambled eggs and buttermilk pancakes. You will have to wait to get a table though, but the quality of food, service, and atmosphere more than make up for it.
Soak up some history in Mitte neighbourhood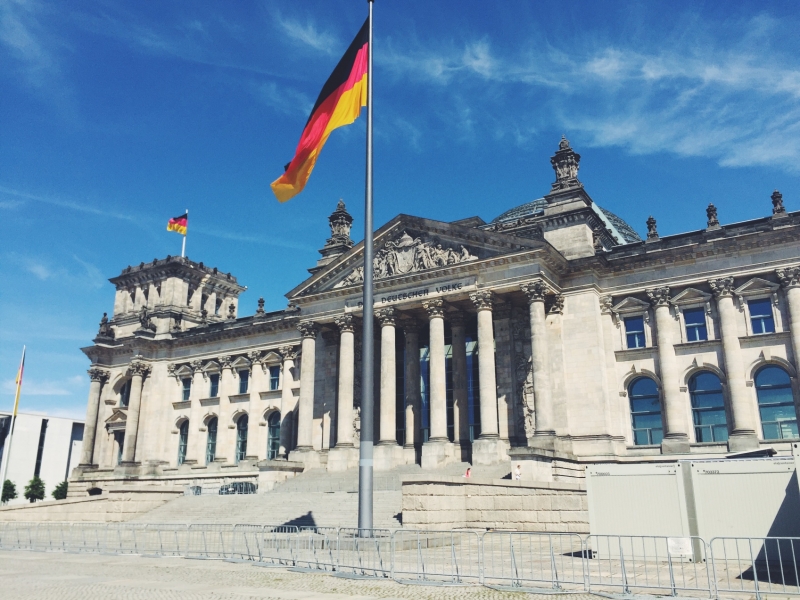 Speaking of Mitte, it is more than just the centre of Berlin. This historical district boasts some of the city's most must-see attractions as well.
You simply must visit the following:
Bradenburg Gate – a military monument built on the orders of Prussian king Frederick William II between 1788 and 1791. It symbolizes the division of Berlin into East and West and is one of Europe's most iconic monuments.
Holocaust Memorial – a 4.7-acre site covered with 2,711 concrete slabs erected in honour and memory of the six million Jewish victims of the Holocaust.
The Reichstag – one of the most beautiful structures in Berlin and the current home of the German parliament
Lunch at Curry 36
For a cheap, tasty and culturally appropriate lunch, grab a currywurst – the undisputed trademark dish of Berlin – at Curry 36. Currywurst is a strangely addictive fast food dish consisting of pork sausage seasoned with ketchup and curry powder. It is ever-present in the city but the best can be found in Curry 36 located in Mehringdamm 36.
See some of the world's most impressive treasures at Pergamon museum
One of the five galleries that sit on Museum Island is Pergamon, Berlin's newest and most visited museum. Spend your afternoon at this world-renowned ancient history museum and prepare to be astounded by its great collection of stunning exhibits and cultural gems. Check out the famous Ishtar Gate of Babylon, Pergamon Altar, Market Gate of Milete, Kalabsha Gate, and Sahu-Rê Temple.
Relax by the Spree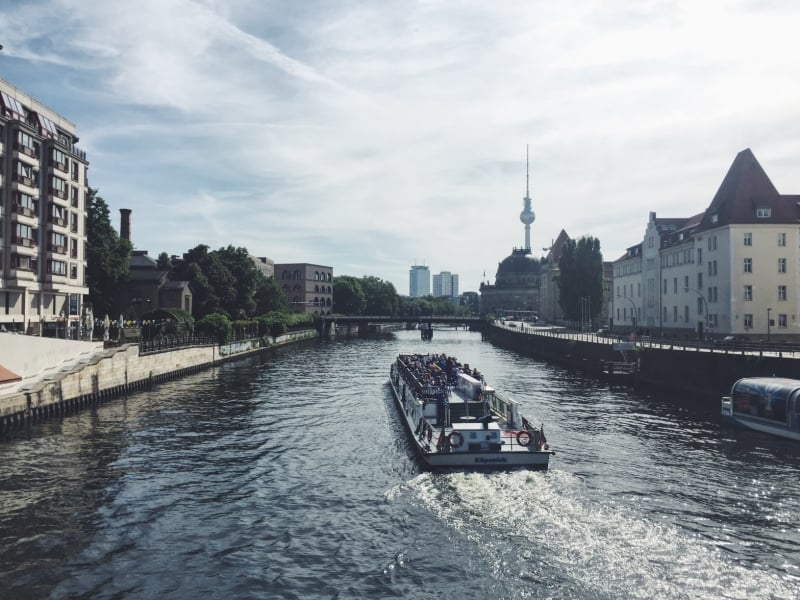 After a visit to the Pergamon museum, take a leisurely stroll or unwind and people-watch at one of the many bars and restaurants located along the banks of the Spree River. The Spree runs through Saxony, Bradenburg, and Berlin and is the river around which the centre of Berlin was built. You can also join one of the many Spree cruises or boat tours if you want to see the main attractions and discover the city on water.
Dinner at Marjellchen
For authentic German cuisine, look no further than Marjellchen, a restaurant serving traditional dishes from the former German territories of Eastern Prussia. Expect top-notch food, a warm atmosphere, excellent service and an overall memorable dining experience. Order the Bartsch soup, followed by an East Prussian speciality of stewed pork with prunes and yeast dumplings or kidney of pork in a cream sauce with mashed potatoes and cucumber salad.
Party the night away at Berghain
To cap off a long day, party the night away at Berghain, Europe's most infamous nightclub. An institution in the Berlin's disco scene, Berghain is ideal for hitting the dance floor to crazy techno and electronic beats all the way till the next day. This is not your ordinary nightclub though as it is incredibly hard to get into and the bouncers are very strict and selective.
Pro tip: Act as if you do not care, wear an all-black ensemble, and do not dress up.
DAY 2
Shop for  pre-loved goods at Mauer Park Flea Market
Every Sunday, Berliners and tourists flock to the Mauer Park flea market in the Prenzlauer Berg district looking to score secondhand books, furniture, records, vintage clothing, and other knick-knacks. Aside from that, there are also several booths that offer international delicacies and cafes that serve good coffee and snacks. Shop, get something to eat, sit in the park, and watch the world go by.
Alternatively, what makes the market a Sunday cult phenomenon is the karaoke session that takes place at the amphitheatre. Grab a seat and watch performers or volunteers sing to a very fun crowd. The whole experience is definitely worth it!
Check out East Side Gallery
Located at the Mühlenstraße in Berlin Friedrichshain is the East Side Gallery, previously a part of the Berlin Wall and is now the largest open-air gallery in the world. The 1.3-kilometre ensemble of murals created by 118 artists from 21 countries after the fall of the Wall serves as a reminder of the city's past. It opened as an open-air gallery in 1990 and was restored in 2010 in time for its 20th anniversary.
Last dinner at Dicke Wirtin
End your trip to Berlin with an amazing dinner. Head over to Dicke Wirtin situated in Charlottenburg for fantastically done German cuisine. The name literally means fat landlady, referring to Anna Stanscheck who cooked for artists many decades ago. Try the meatballs in white sauce with capers; beef liver with roasted onions; and roast pork with red cabbage and dumplings. Pair the food with any of the eight draught beers for an authentic German culinary experience.
So, there you have it! I hope this guide will help you walk through the best of Berlin even in such a short amount of time. Enjoy your trip! Or in German, Genieße deine reise!