At the end of 2022, I was fortunate enough to go on a 4D3N- trip to one of the new underrated destinations in Vietnam — Da Nang. As a first-time traveller there, I was mesmerized by Da Nang's beauty, and I truly enjoyed the local food and cultural attractions here. It was also my first time visiting Vietnam, so let's dive into this Da Nang travel guide for first-time travellers, I guarantee you it'll be a super fun trip!

Also read: 12 Fun Things to Do in Da Nang, Vietnam for First-Time Visitors
Da Nang Travel Guide: Day 1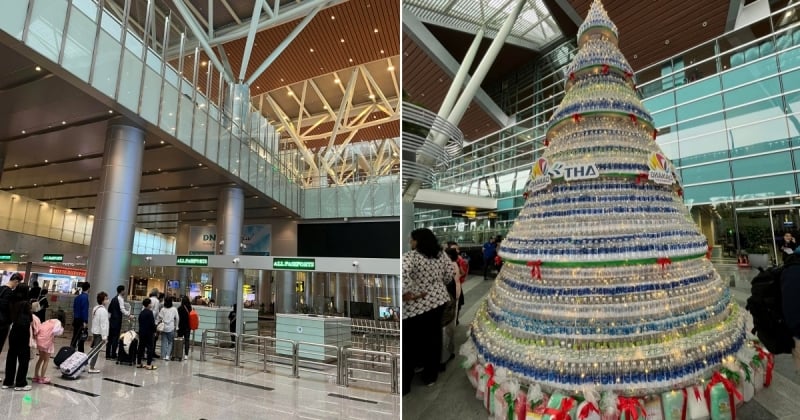 I was immediately surprised by the airport's advanced interior design and cleanliness the moment arrived at Da Nang International Airport from Kuala Lumpur in the afternoon. And because it was the Christmas season, there was a beautiful, large Christmas tree made out of plastic bottles in front of the airport. We received a warm welcome from Da Nang Tourism and went for lunch afterwards.
Tip: I suggest buying pre-paid sim cards with unlimited data from the airport, as it only costs around RM40 (S$12). Many booths are selling the package for similar prices right opposite the baggage pick-up area.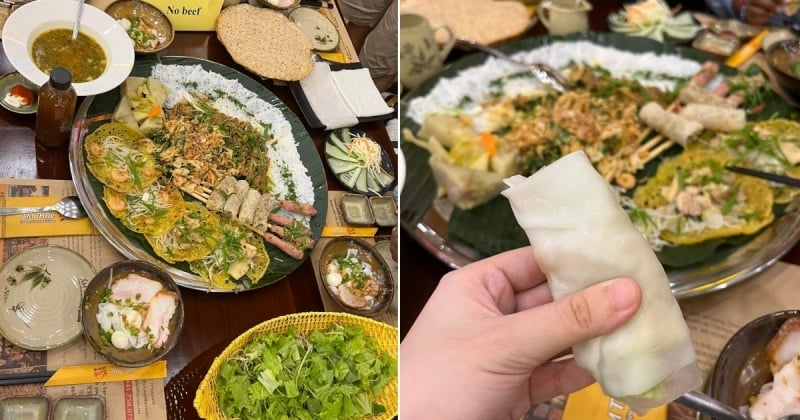 For lunch, we dropped by at Ẩm thực Xèo Restaurant, a dining place with long tables suitable for big groups. Here is where I had authentic, local Vietnamese food for the first time, and I got to say that it definitely tastes different from the ones I had in KL. I like how they give a lot of herbs and vegetables here that balance the flavour.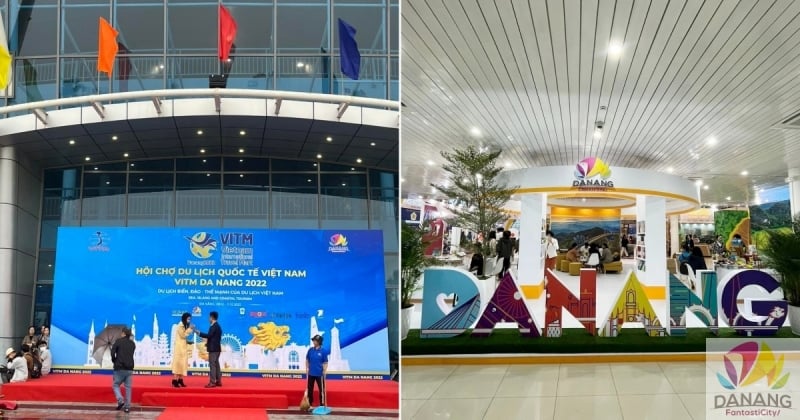 After lunch, we went to Vietnam International Travel Mart (VITM), a travel fair similar to Malaysia's MATTA Fair and Singapore's NATAS Travel Fair.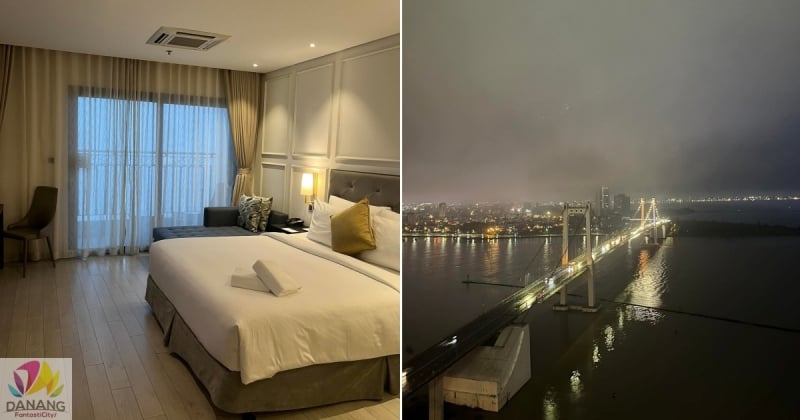 In the evening, we finally checked into our five-star hotel where we'll be staying for the next few days – Da Nang Golden Bay. True to its name, Golden Bay is truly golden, both the design and the service certainly met the gold standard. 
The hotel features many facilities, including an infinity pool, a rooftop sky bar, the Golden Luxury Spa with spa, sauna, and nail boutique, as well as a halal restaurant suited for Muslim travellers. Da Nang's sky turns dark at around 6pm, so I took my time to enjoy the night view of Thuan Phuoc Bridge from the balcony.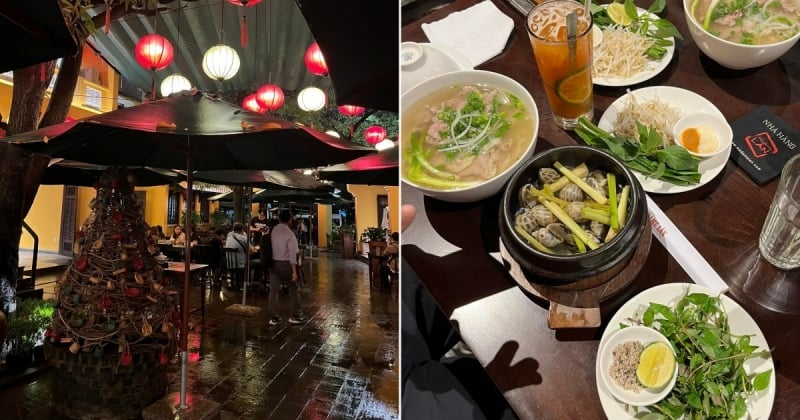 For dinner, we went to Nhà hàng Madame Lân, which was clearly a tourist's favourite restaurant, as we noticed tourists from different countries dining here. I liked the peaceful ambience and the pretty lanterns here, and I appreciated the delicious food even more! I highly recommend the Mì Quảng, steamed snails, and Pho. The menu was as thick as a dictionary, so you can definitely take time and order something you fancy.
Also read: 10 Best Vietnamese Food That You Have to Try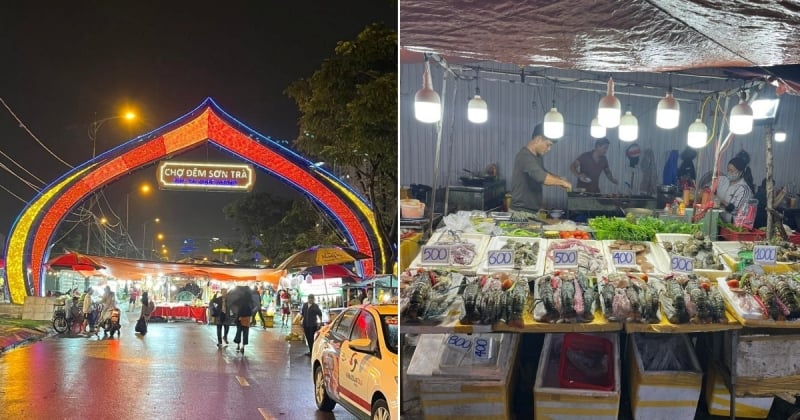 We then went to the Chợ Đêm Sơn Trà Night Market for some brief after-dinner shopping. Contrary to the night markets in Malaysia, there are stalls offering foot massage services, and you can even pay for a Karaoke session in the middle of the market, how cool! 
Most stalls here sell seafood, it was uncommon and exciting to see tons of fresh lobsters being placed in front of the stalls. Not to mention that the seafood here is really cheap too! 
As a seafood lover, of course, I had to pack a bag of grilled oysters back to the hotel! I also tried the iconic fried ice cream rolls, but they weren't the best.
Da Nang Travel Guide: Day 2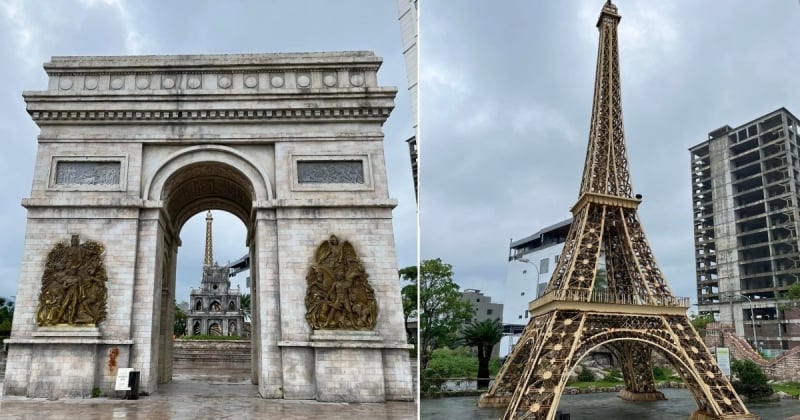 Did you know you can "travel" to the world's iconic attractions, including the Arc de Triomphe, the Eiffel Tower, the Statue of Liberty, The Great Pyramid of Giza, and more in Da Nang? Of course, they are just replicas of recognizable landmarks but they certainly add a little flair to your Instagram stories and will definitely make people look twice! After having breakfast, we checked out this place that's located right next to the Da Nang Golden Bay Hotel. 
Fun things to do in Da Nang: Travelling up to the Ba Na Hills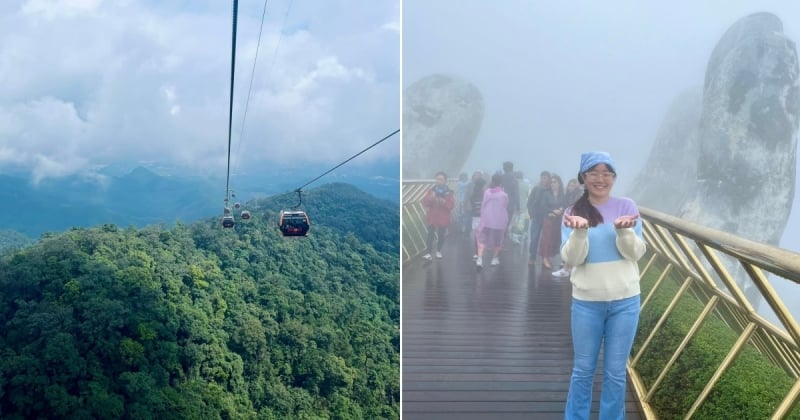 To me, travelling up to Da Nang's Ba Na Hills was one of the highlights of the trip. When you come to Da Nang, one of the best things to do is take the cable car up to the famous "hand bridge" – Ba Na Hills's Golden Bridge. The journey up to Ba Na Hills from below took approximately 10 minutes, so you can take as many pictures as you want while in the cable car.
Since it was rainy reason, the Golden Bridge was covered with mist, thus we couldn't really see it clearly from afar. However, walking on the bridge during this time made me feel like I was traversing a bridge in a fantasy novel. It certainly gave me whimsical vibes!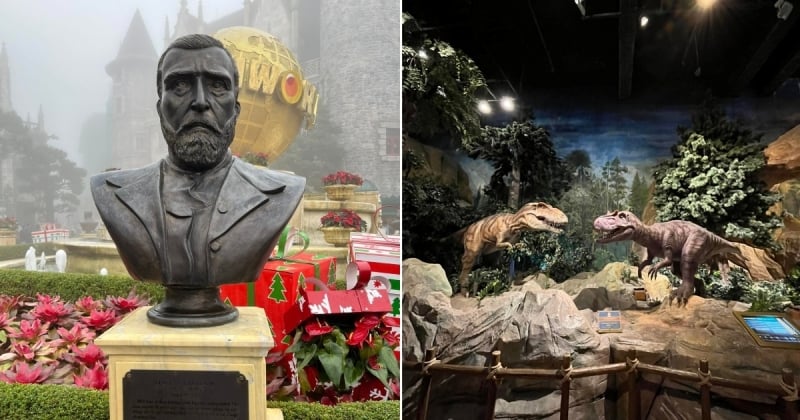 At the top, we browsed through the Sun World Ba Na Hills Amusement Park, located across the bridge. The park is home to many French architectural-style buildings and adorable photo-taking spots. The statues of famous figures like Van Gogh, Beethoven, and Chopin instantly caught my attention.
Because our time here was limited, I only got to spend time at the indoor Fantasy Park. I went on the flying car ride and although it was kid-friendly, I don't recommend it to those who have motion sickness or to the faint-hearted. 
If you're a dinosaur and animal lover, go say hi to the dinosaurs, megatherium, mammoths, and our old friends Neanderthals at Jurassic Park. There is also a wax museum but you'll have to pay an extra 100,000VDN (approximately RM18 or S$5) per person to enter.
Tip: I recommend sparing more time at the Ba Na Hills so you get to explore other outdoor attractions.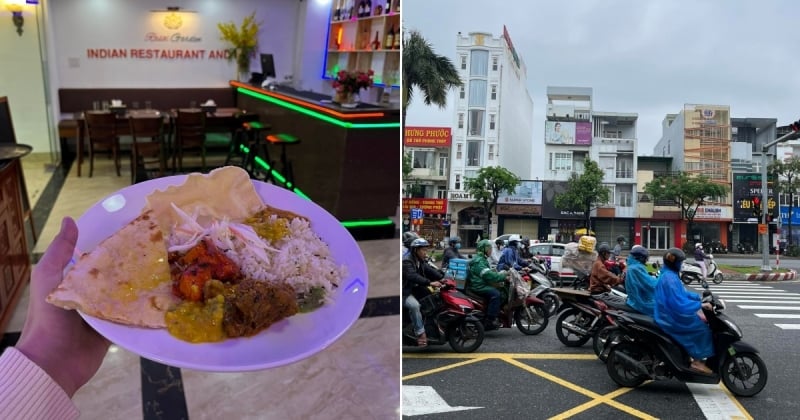 For lunch, we had traditional Indian food at Rasoi Garden, which made me feel a little at home. In Da Nang, or perhaps Vietnam, motorbikes are the most popular mode of transport, so it was quite engrossing for me to see more motorcycles than cars on the road.
Sights to see in Da Nang: The Marble Mountains and Han Market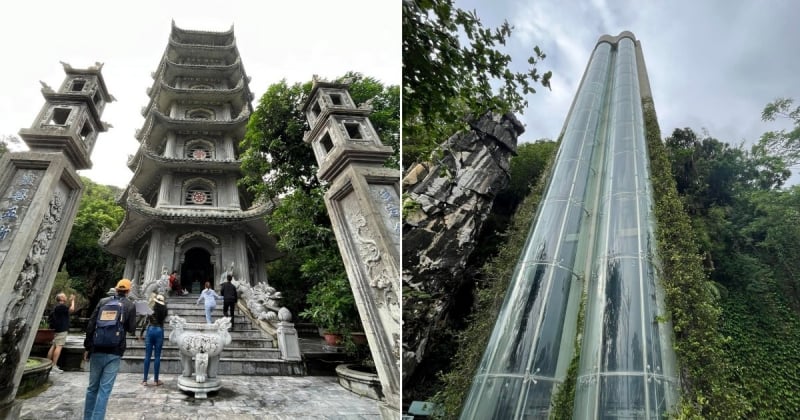 One of the most popular attractions in Da Nang is undoubtedly the Marble Mountains. The mountains are a cluster of five marble and limestone hills, and are home to a pagoda, a Guanyin statue, and other Buddha statues. You can choose to hike up the mountain or take the lift for 15,000VDN (around RM3 or S$1), we chose the latter.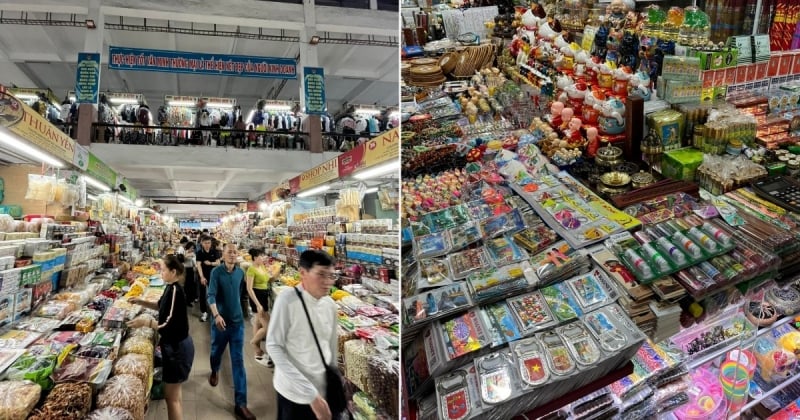 Then, we proceeded to the Han Market for one of my favourite things to do during a trip — shopping. Han Market is a two-storey indoor market with stalls selling food, snacks, souvenirs, clothes, shoes, handicrafts, and more. The stalls are placed very close to each other, so be prepared as you might get packed like sardines.
I bought a nón lá hat, a traditional Vietnamese dress ao dai, and some keychains as souvenirs for my family. The goods here are quite affordable and there are tons of selections, thus I would suggest spending at least an hour here to shop. I also walked out to the streets and bought a backpack from a well-known boutique called Tabalo Outdoor.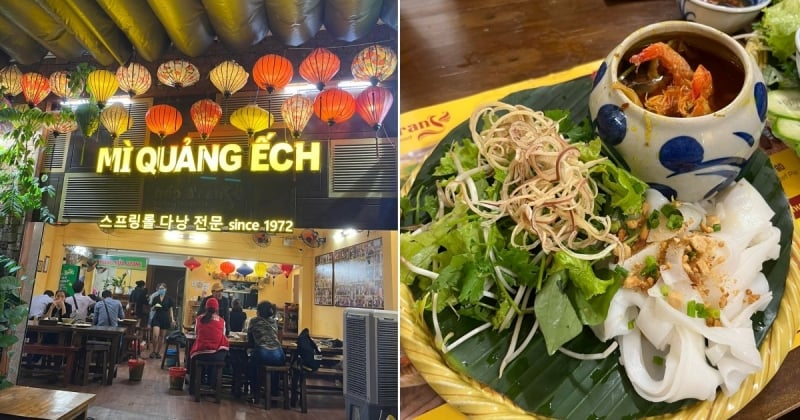 At night, we had dinner at Mì Quảng Ếch Bếp Trang. As the name suggests, it's a restaurant specializing in Mi Quang. I enjoyed the flavourful Mi Quang with seafood and chicken, as well as the fragrant lemongrass pork skewers (nem lui). There's even Mi Quang with frog meat, for those who would like to try something exotic. After that, we headed back to the hotel for some downtime.
Da Nang Travel Guide: Day 3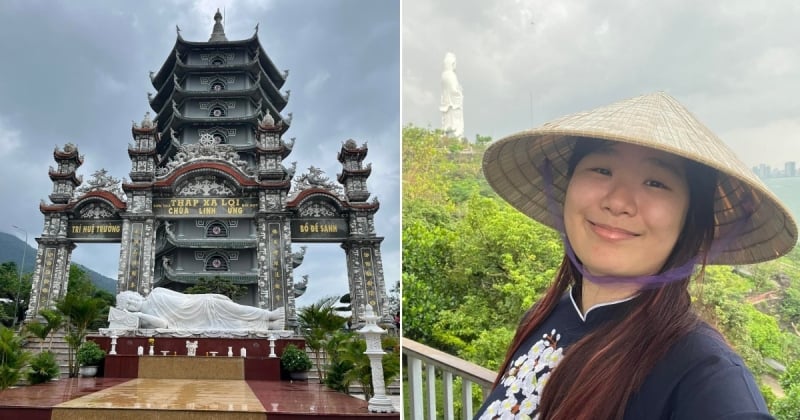 Day three's itinerary was a little packed, but definitely worth it. Our first stop was Chùa Linh Ứng, a large Buddhist temple in Bà Nà. We didn't visit the massive white Guan Yin and Buddha statues, but we spent a good time admiring the Tháp Xá Lợi Pagoda Tower, the sleeping Buddha statue, and the Guan Yin statue from afar. I think you would enjoy the serene atmosphere, as well as the sea view here.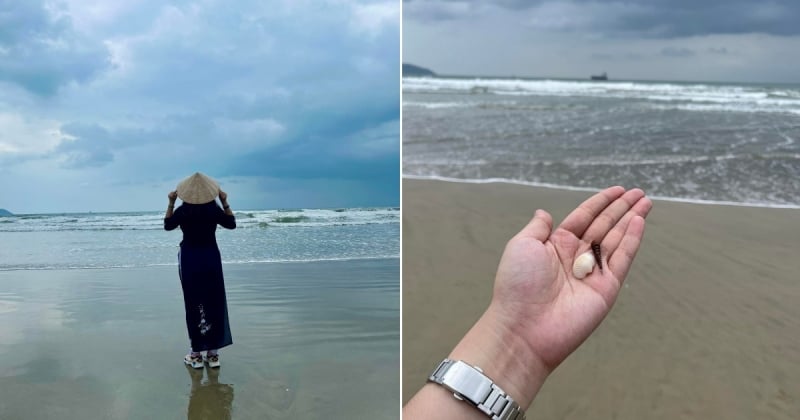 You will always pass by the beaches in Da Nang when you travel within the city. Of course, we had to check out the most popular My Khe Beach. Unfortunately, due to the rainy weather, there weren't many activities available. But I still spent a good, therapeutic time here listening to sea waves and picking up sea shells.  
Also read: 11 Best Beaches in Vietnam You Must Know About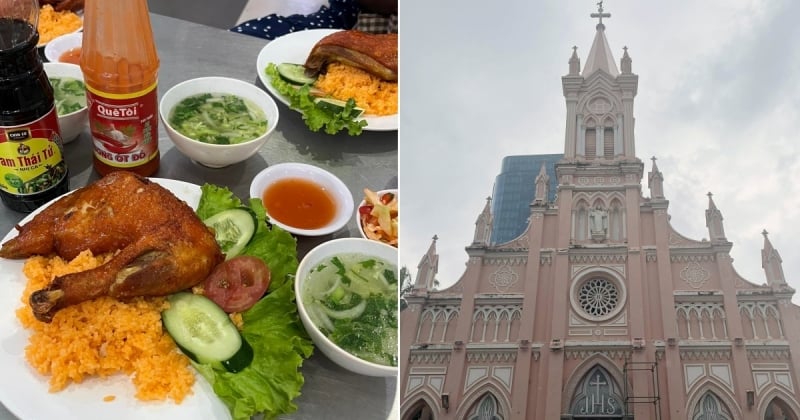 Next, we went to Quán Cơm Gà Bé Đen for some chicken rice before continuing the trip. The chicken was as huge as my palm, and the soup was very delicious too. Oh, and did I mention that most of the attractions and eateries we went to are not too far from each other? It only took us less than ten minutes to reach the Da Nang Cathedral, aka the pink church. 
While there aren't many exciting activities here at the Da Nang Cathedral, if you're here with your other half, it's great to take some romantic pictures, since it's the only church in Da Nang with a lovely pink colour. Besides tourists, the location is also popular among avid local photographers.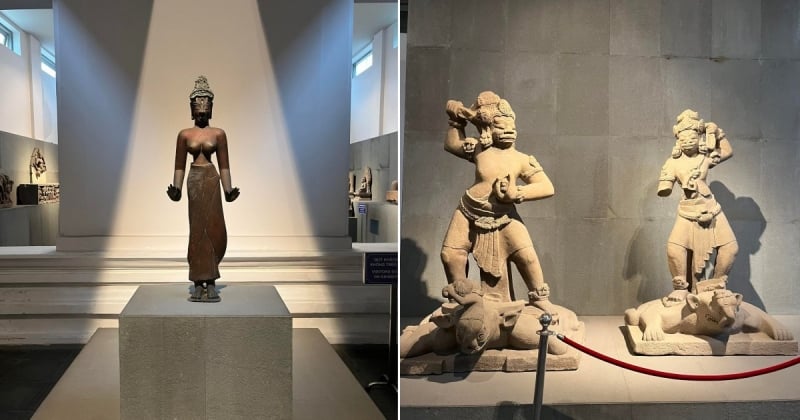 The next stop was the Da Nang Museum of Cham Sculpture, also known as the My Son Gallery. Located in the city centre, here is where you get to learn the history of the Champa Kingdom, an ancient Indochinese kingdom in central and southern Vietnam lasting from the second to the 17th century, as well as taking a glance at the well-preserved Champa sculptures – all for free.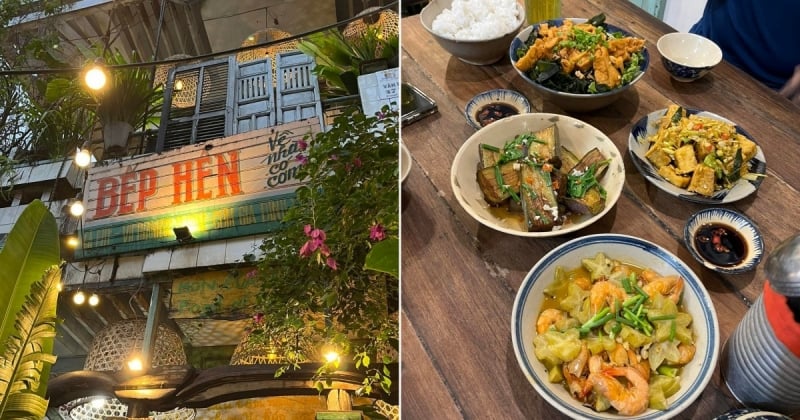 After resting in the hotel for around two hours, it was finally time for dinner. For our last meal in Da Nang, we had rice with several local dishes at Bếp Hên Restaurant. This place is gorgeous, I particularly like its old-school design and the quaint ambience.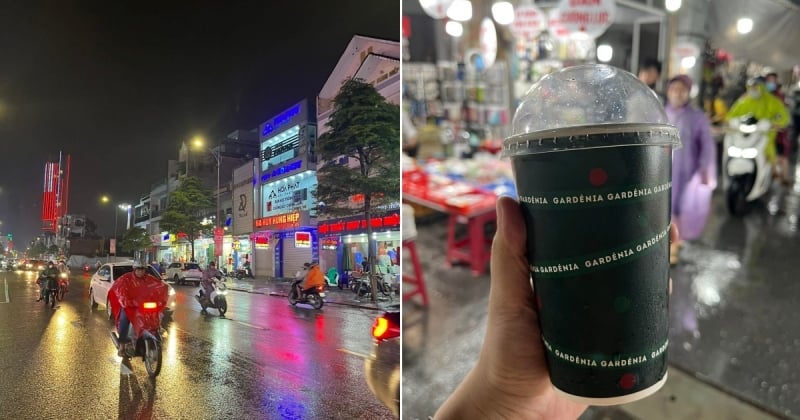 We had the time to stroll around the city after that, so I got myself a cup of coffee from Gardénia Coffee & Bakery. According to our tour guide, everyone in Vietnam drinks coffee. Whether you like coffee or not, I sincerely suggest getting a cup of Vietnamese coffee, or just any coffee in Da Nang. Because even a non-coffee person like me enjoyed it so much! 
I also checked out the Chợ đêm Lê Duẩn night market, but I prefer the Chợ Đêm Sơn Trà night market we visited on day one, since there are more food choices. 
Things to do in Da Nang: Watching the Dragon Bridge fire-breathing show at night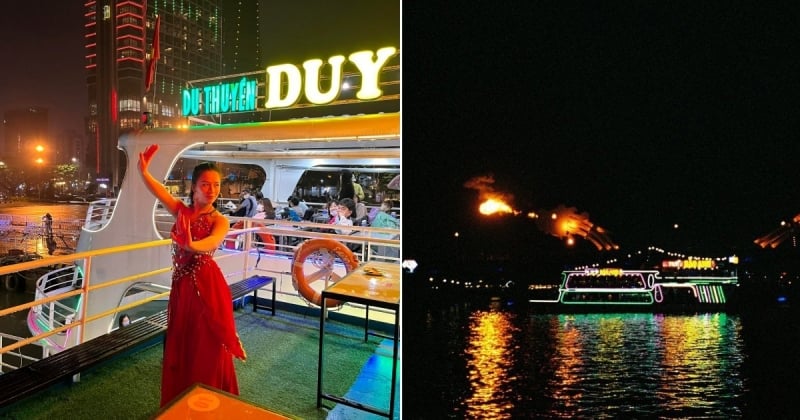 When it was time for the highly-anticipated Dragon Bridge performance, we boarded one of the cruise ships that came with drinks, light snacks, karaoke, and a dance performance. The wait time was around 45 minutes to one hour until the fire-breathing show began. Besides watching the show from the boat, you can also watch it up close on the Love Bridge or even on the Dragon Bridge itself. The latter allows you to have a much closer view of the fire-spitting Dragon head.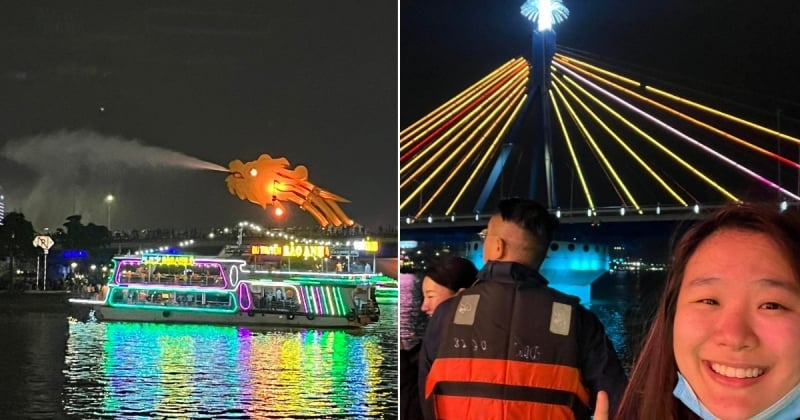 The water-spitting show comes right after the fire-breathing show. Do remember to get your cameras ready to capture the moment because the entire show lasts for only ten minutes. Most cruises also pass by the Han River Bridge. The vibrant night scene left me in awe, to me, Da Nang at night is much more enchanting than Da Nang during day time.
Da Nang Travel Guide: Day 4
After having breakfast and my first-ever manicure session in the hotel, it was time to say goodbye to Da Nang. Rather than feeling upset, I was genuinely happy and grateful for all the memories of the trip.
For first-timers visiting the city, I recommend scheduling the trip from January to August to avoid the rainy season. What's more, it would be useful to learn simple Vietnamese phrases before travelling here or to have the Google translate application ready at all times. 
Also read: 7 Things to Do in Sa Pa, Vietnam's Winter Wonderland
So there you have it, a Da Nang travel guide and my experience travelling to Da Nang as a first-timer. Hopefully, the article will provide you with something useful when planning a Da Nang trip, and happy travelling!
---
Special thanks to AirAsia, Da Nang Tourism, and Da Nang Golden Bay for inviting me on such a memorable trip!  All images are credited to Cecelia Chang.