Moffy Wee, Bebs Abrillo, Patty De Galicia, and Karen Robles were living as Filipino expats in Vietnam when the country was put on lockdown along with the rest of the world in 2020. Rather than fly back to the Philippines, they chose to stay behind and save themselves from the inconvenience of overseas travel. By the time domestic travel resumed in Vietnam amid the pandemic, the group took the opportunity to explore the phở capital while keeping necessary safety precautions in mind.
The four travellers belong to a Filipino expat community in Vietnam called Hello phở. Eager to inspire others, they reached out to TripZilla and briefly shared their travel experiences in Ho Chi Minh City, where they're currently based. They also opened up about what it's like visiting other Vietnam destinations nearby, from beach town Mui Ne to resort paradise Phú Quốc.
Also read: Hanoi or Ho Chi Minh: Which City in Vietnam is Perfect for You?
The travellers and where they've been
Moffy works as a group account director for an advertising firm in Vietnam, where he first arrived three years ago. For most of 2020, he has explored outside Ho Chi Minh City. Specifically, Đà Lạt, Phú Quốc, and Nha Trang in Southern Vietnam. Well-aware that international travel won't return anytime soon, he plans to see more of the country in the coming months.
Bebs is a senior strategic planning manager also for an advertising firm in Saigon. It's been almost two years since she moved to the city. While most travellers were forced to stay home for their safety, Bebs made the most of Vietnam's relatively safe environment to travel as much as she could. In 2020 alone, she's had a total of six trips which included a visit to Hội An and Phan Thiết.
Despite living in Ho Chi Minh City for six years, Karen always finds something to do and discover in and around Vietnam's largest city. A marketing and modern trade sales manager for a Vietnamese snack brand, she travelled to Mui Ne, Phú Quốc, and Đà Lạt. She also spent the recent Lunar New Year or Tết holiday in Nha Trang, famed for its beaches and scuba diving.
Most of Patty's pandemic travels in Vietnam have been with other Filipino expats in Ho Chi Minh City, particularly Đà Lạt and Nha Trang. Vietnam has been her home for more than five years now and she currently works as a brand marketer for a local company. On her own, Patty has also flown to Phú Quốc for a solo beach trip just before the official lockdown in Vietnam.
Also read: 11 Expats and Foreign Students from Asia Share Their Experiences So Far
The travel situation in Vietnam
Vietnam has been nailing it in terms of handling the COVID-19 pandemic. To this day, it remains one of the few countries in Southeast Asia with less than 100 COVID-19 cases per one million population, according to the Center for Strategic & International Studies.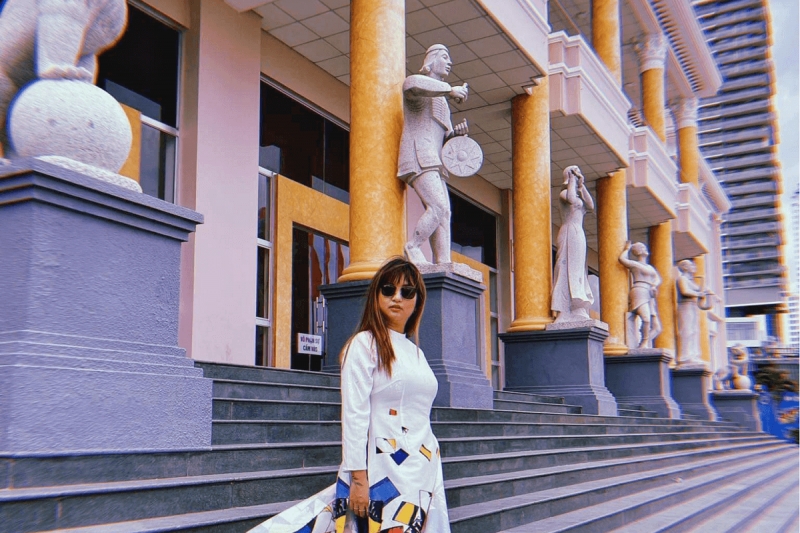 The country recorded its first COVID-19 case on 23 Jan 2020. Yet as early as 21 Jan 2020, Vietnam's Ministry of Health has already ordered measures to concerned agencies and medical institutions to prevent a nationwide outbreak, that by the end of February 2020, all 16 of its COVID-19 cases had already recovered.
By 22 Mar 2020, inbound international travel was restricted to only essential passengers while those coming from a virus-infected Vietnamese city are subject to a 14-day quarantine when moving to other places, including Ho Chi Minh City. In other words, domestic travel was almost never a problem if you were already in Vietnam and could manage the quarantine requirement.
"We are very fortunate to be in this safe bubble wherein we can live our lives normally as if there's no pandemic. Although international leisure travel is not yet possible right now, I was able to travel domestically," Patty told TripZilla. "My first two trips were like travelling pre-pandemic but with a mask. Everything seemed normal and not scary at all."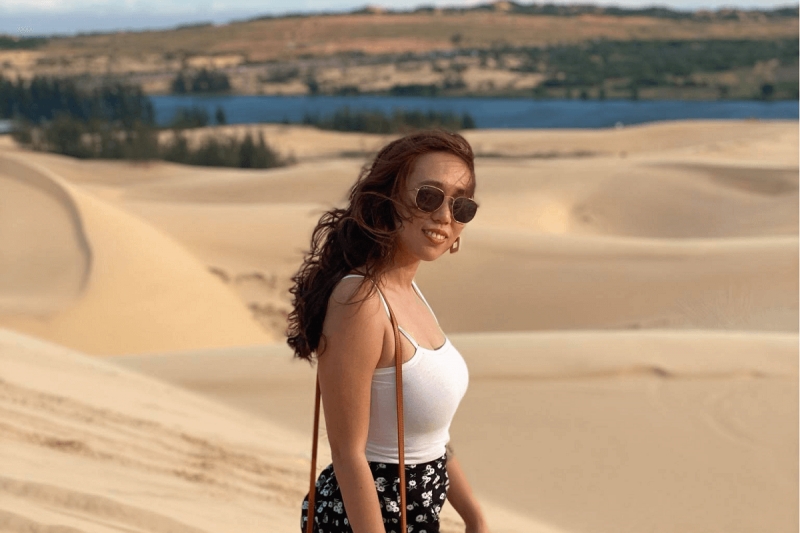 Patty's Nha Trang trip was the trickiest of all as it was at the peak of Vietnam's third wave. Even then, going to the city was relatively effortless with the lack of a swab test travel requirement.
"The security just checked for temperature and required masks before they let anyone in. Alcohol sanitisers were everywhere and I could always ask for free masks from security or check-in counters. Airlines will normally give wet wipes but during this time, they gave wet wipes with stronger alcohol formula for better disinfection," she said.
For all the ease in travel, Karen admitted that the absence of international tourists in the country has made domestic travel different. "Vietnam has been a go-to country for a lot of Europeans and Americans but for the past year, mostly locals and expats were the ones travelling." At the same time, the fewer crowds allowed them to move around with confidence and enjoy the destinations better.
Apart from wearing face masks, requiring proper sanitisation, and implementing temperature checks, Karen said that for her trips, she was also asked to declare her health status and travel history.
Also read: The Real Reasons To Love Vietnam, And Visit It When This Is All Over
Is travelling Vietnam amid the pandemic worth it?
While you'll need to consider a number of factors before travelling to any destination at the moment, in Vietnam's case, it's a little more straightforward. Hence, for all four travellers, travelling in Vietnam amid the pandemic is certainly worth it.
"In the beginning, safety protocols here in Vietnam were very strict," Moffy said. He was even quarantined at his home for up to a month after a tenant in his apartment tested positive for COVID-19. "The efforts of the government are more preventive that's why I think they were so effective here."
Moffy added that because of how the government was able to contain and effectively manage the pandemic, their worries about travelling domestically are now a thing of the past. When visiting a certain destination, especially those under lockdown, the Vietnamese government immediately announces it so that travellers know which places are safe to travel to.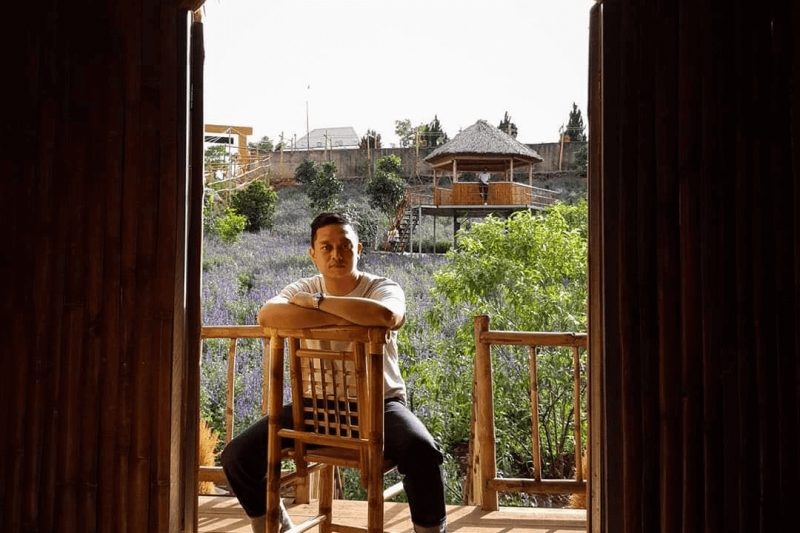 Bebs said that Vietnam has so far been able to satiate their thirst for travel and that they didn't need to travel overseas to do it. "Travelling even just within Vietnam is always a good idea, of course except in some areas with active cases. Most of my Filipino expat friends here are sad and frustrated since we cannot go home to the Philippines because of the hassle, so we try to travel as much as we can to enjoy our time in Vietnam," she said.
By staying in the country, Bebs has also been able to keep her expenses in check, all the while avoiding the paperwork and other travel requirements from Vietnam and back.
"Traveling to a different country is something that I don't want to risk," she told TripZilla. "Although I can fly outside Vietnam if I want, it would be difficult and expensive to go back since international travel restrictions are still in place."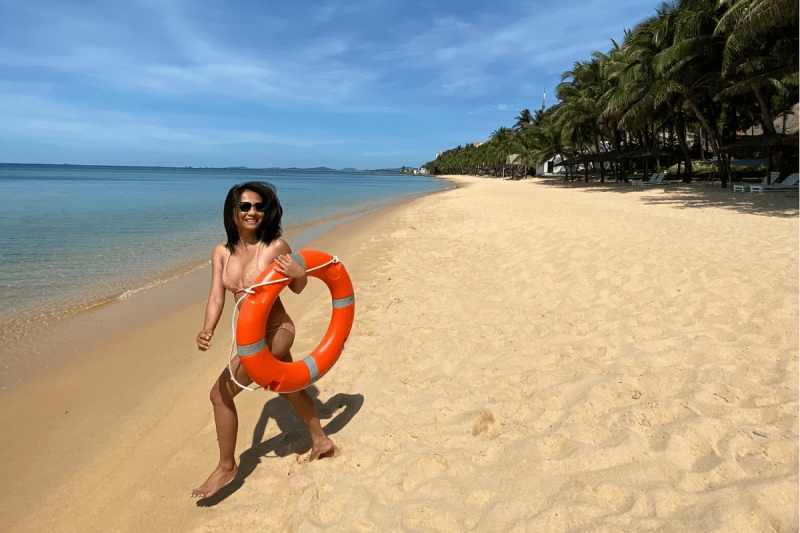 With not as many tourists in the country, Karen added that it's a good time for locals and other residents to fully enjoy Vietnam and what it has to offer. And although the safety measures and travel restrictions aren't as strict as in other countries like the Philippines, where the people are still enduring one of the world's longest lockdowns, travelling does not feel unsafe at all.
Also read: The Ultimate Vietnam Travel Guide for a Relaxing Post COVID-19 Getaway
Staying safe in Vietnam
As safe as they feel, the Filipino expats still make sure to observe personal safety precautions, on top of what the national government of Vietnam requires.
"Even if I feel safe in Vietnam, I still take precautionary measures when travelling. I take vitamins, wear a mask all the time, carry alcohol sanitiser, and cover up," shared Patty. "Vietnam is considering welcoming vaccinated foreign tourists by July 2021. So for those who are planning to visit, just make sure to wear a mask everywhere you go."
Aside from the usual safety measures, Karen normally checks the local news for updates about COVID-19 cases in Vietnam. As there are not a lot of them in the country, it's not as difficult to keep up with the information. The more popular sources include a Facebook group called COVID-19 Updated Information for Foreigners in Vietnam and the daily newspaper, Viet Nam News.
Karen also prefers to take private vehicles instead of planes and buses. This way, there is less physical contact with other people who might potentially be carriers of the virus. "When the country reopens again, I think the travellers will actually feel that they are safe here since that's what I've been experiencing for the past year since the start of the pandemic," she added.
Bebs likewise advised future travellers, whether coming from outside the country or other places in Vietnam, to practise these same safety measures to keep everyone else in the country safe. "Make sure you don't bring the virus here," Bebs warned. "The same goes for other places that you want to visit. Get yourselves properly checked first (or vaccinated, if possible) and follow all health precautions and safety procedures."
Knowing what it's like to be quarantined, Moffy echoed these sentiments. "I feel like these extra steps that we need to do are not only for yourself but most especially for other people," he told TripZilla. "At this point, it is very important to be considerate and mindful of our actions and how it affects other people.
Also read: 13 Worst Travel Habits You Could Have With An Ongoing Pandemic
Exploring Vietnam amid the pandemic may be close to impossible for most people overseas at this time. But for those in the country, it's as good as a blessing in disguise as proven by Moffy, Bebs, Patty, and Karen's experiences — at the same time, not disregarding the struggles of the ones heavily affected by the crisis.
For more travel stories like this, visit TripZilla. If you have a travel experience of your own that you'd like to share, send us a message on our official Facebook or Instagram page!
---
All images credited to Moffy Wee, Bebs Abrillo, Patty De Galicia, and Karen Robles.