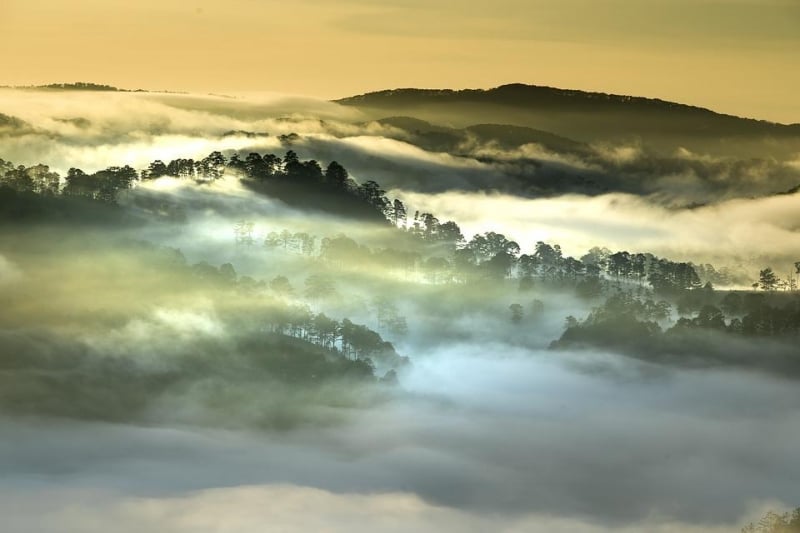 A hill town situated on a plateau 1,500 metres above sea level, Da Lat has long been considered a popular location in Vietnam's Central Highlands for getaway holidays ever since French colonial times!
It was developed as a resort by the French in the early 1900s and many remnants of its colonial heritage remain throughout the capital. Now, it's a beautiful destination centred around hills, pine forests and waterfalls, and is known for its distinct temperate climate and tranquil landscapes.
Aside from this, Da Lat is home to a multitude of cultural and spiritual landmarks. Here's a 3D2N guide that explores some of the prominent temples and pagodas that can be found at Da Lat as well as an array of other intriguing attractions surrounding them.
Day 1 – Spirituality overlooking natural splendour
Known as one of the younger monasteries in Da Lat, the Truc Lam Temple overlooks Tuyen Lam Lake and is a grand tribute to the practice of Truc Lam, started by Emperor Tran Nhan Tong (1258-1308). It is said that the Emperor ultimately gave up his throne to travel around Vietnam as a Buddhist monk. From Robin Hill, Truc Lam sits at the other end of Dalat's cable car ride, making accessibility fairly easy.
While you're in the area, venture down to Tuyen Lam Lake, where visitors are greeted by beautiful views of massive scenery surrounded by vast pine forests. The lake is renowned for being a captivating attraction in Dalat and has long been a hotspot frequented by nature loving tourists and locals alike.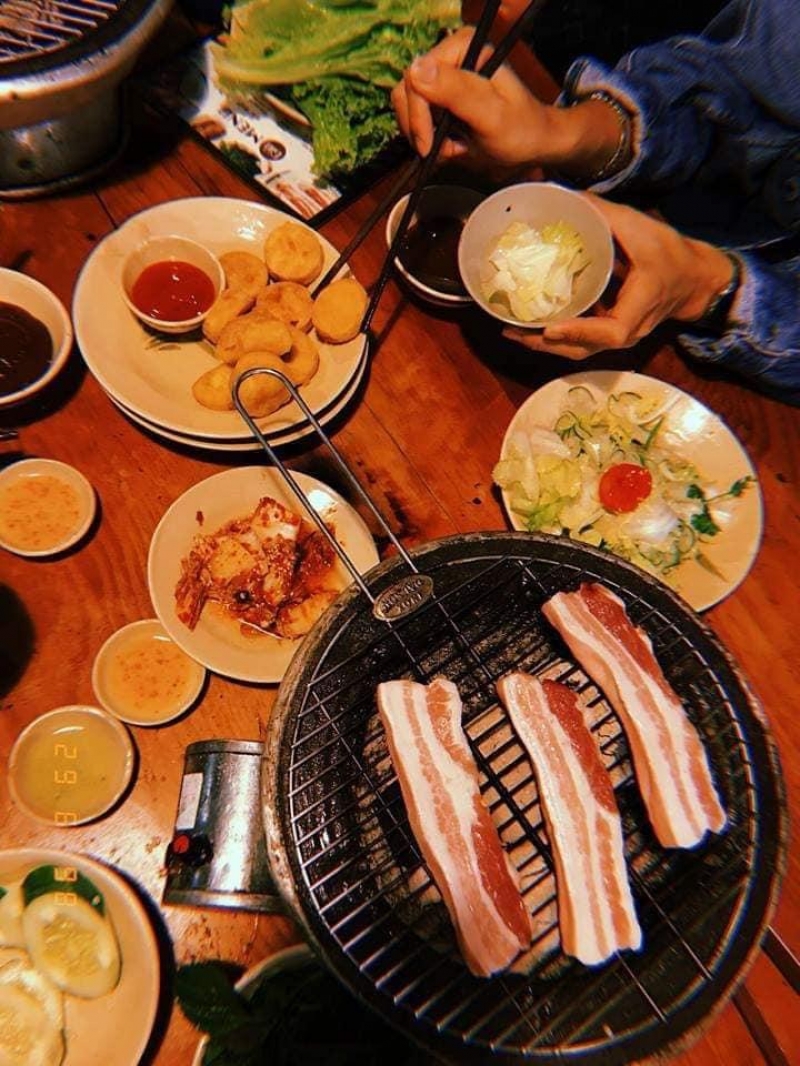 At Quán Gió you can find a hearty meal with tasty BBQ choices and an assortment of other local dishes, all served while you enjoy a beautiful view of Tuyen Lam Lake. The restaurant may be small but the price is reasonable, the food is on point and the location is totally worth it.
Day 2 – A city of beautiful contrasts
The second Buddhist temple that you can visit while you're in the area is Linh Son Pagoda. Located on the peak of a small hill at 120 Nguyễn Văn Trỗi Street, which is approximately 700m northwest of the centre of Da Lat, this place of worship began its construction in 1938 and was finally established in 1940. The Pagoda is a frequently visited landmark.
How about something very different? Perhaps something slightly bizarre and unconventional? Head on over to the Hằng Nga guesthouse, popularly known as the "Crazy House". This intriguing hotel building was designed and constructed by Vietnamese architect Đặng Việt Nga. This structure was created entirely from personal and private funds since the local municipal government didn't exactly agree with her vision. Now, however, it's regarded as the world's only expressionist hotel!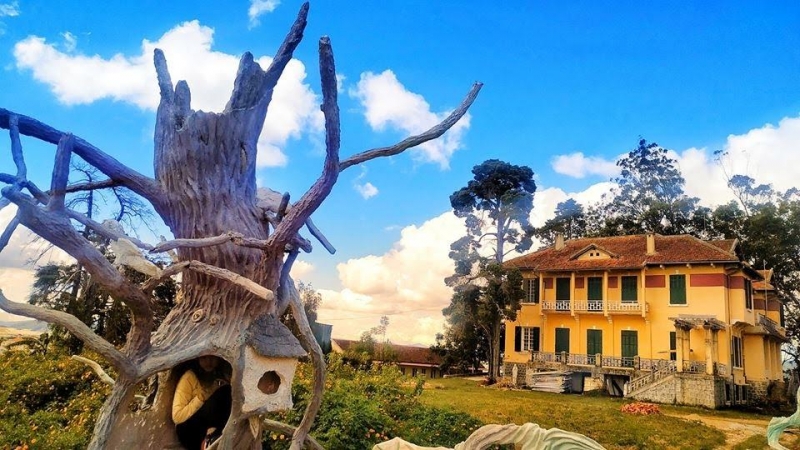 100 Roofs Café can be found among quaint shop-houses and is just about 100 metres or so from the town market. Slightly in line with the eccentric theme of the "Crazy House", its design/layout shares the same jungle look and feel (although the atmosphere isn't quite as intense). Regulars usually drop by the rooftop to enjoy the view and have a quick meal (from an interesting selection of different dishes on the menu).
Day 3 – Unique landmarks that stand out
The Linh Phuoc Pagoda is another Da Lat Buddhist shrine. The surface of this stunning landmark is covered in detailed mosaics and features a 49-metre-long dragon's head at the entrance gate. Its main hall has two rows of cobblestone mosaics and intricate mosaic bas-reliefs featuring the histories of the Lotus Sutras and of Shakyamuni. This spot also includes a 37-metre-high bell tower, thought to be the highest in Da Lat.
Bult in 1958 and spanning an area of 13,000 m2, the Tran Le Xuan Palace offers visitors a little historical insight into Da Lat's past. The palace is made up of three villas; Bach Ngoc, Lam Ngoc and Hong Ngoc. It was designed by a Japanese architect (hence the beautiful gardens and abundance of flowers). It's located on a pine hill at No.2 Yet Kieu Street and is a prominent cultural centre.
Before you head back, drop by K'BE Wood Fired Pizza and BBQ – a restaurant near Langbiang Mountain that serves authentic pizzas and delectable western-style cuisine. Its ingredients are sourced directly from K'Ho ethnic group farmers and it's well known for its wood-fired oven prepped dishes that retain a smoky, signature flavour.
Da Lat has so much more to offer than culturally significant landmarks and captivating temples yet, at the same time, a large portion of what makes the town so unique is its vast array of pagodas and places of worship. Use this 3D2N guide as a reference if you're ever in the area and are interested in learning more about Da Lat's culture and traditions.