Welcome to the kingdom of vending machines, aka Japan! The ubiquitous presence of these tall, sturdy machines is one of the most fascinating things about this country. Whether in the busy city of Tokyo or in the remote countryside, vending machines find their way to meet Japanese's demand for convenience and instant gratification.
Image credits: Man IIYAMA
In fact, there are vending machines that dispense bottled drinks right at the summit of Mount Fuji!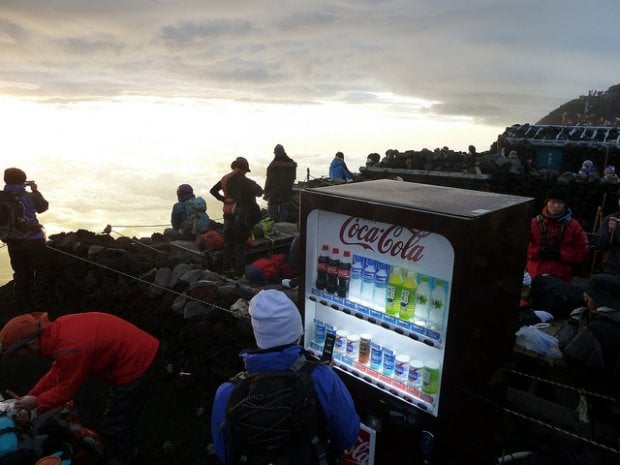 Image credits: Karl Baron
But the surprise doesn't stop here. It is not the sheer quantity and spread, but the unbelievable contents of these magic boxes that truly blow our minds away. And sometimes, we can't help but to wish that Singapore carries these amazing machines too – life would be made so much easier with these!
1. Drinks vending machine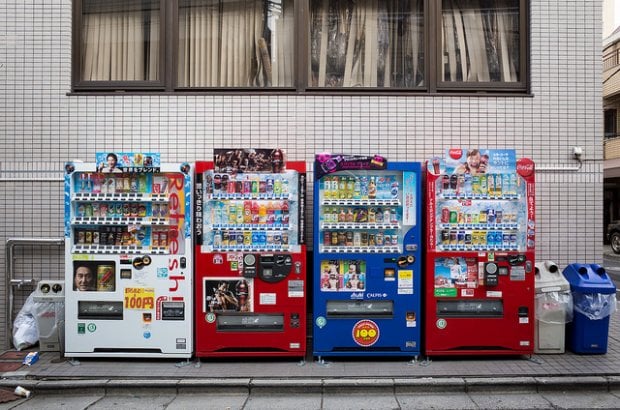 Image credits: Thomas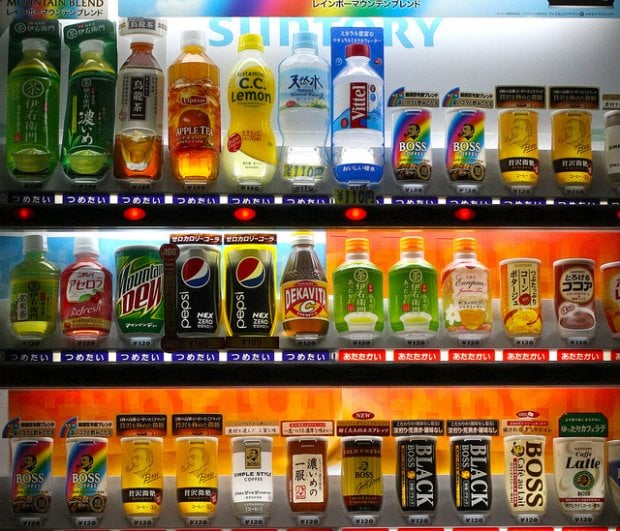 Image credits: Kevin Dooley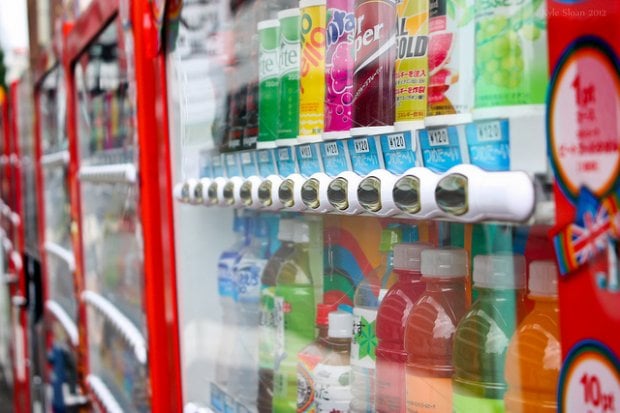 Image credits: Ayrcan
Vending machines selling drinks are installed across Singapore but we're eyeing Japan's vending machines for the wonderful array of items they supply. They serve not only your average cold beverages, but also:
Hot drinks for chilly days,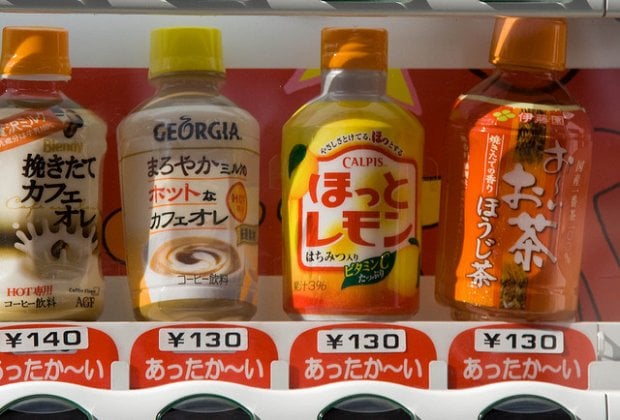 Image credits:  dalai_alana
Corn soup and red bean soup,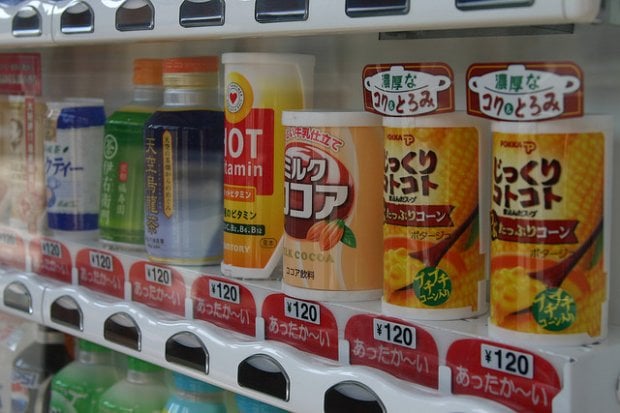 Image credits: Kim Unertl
Alcohol,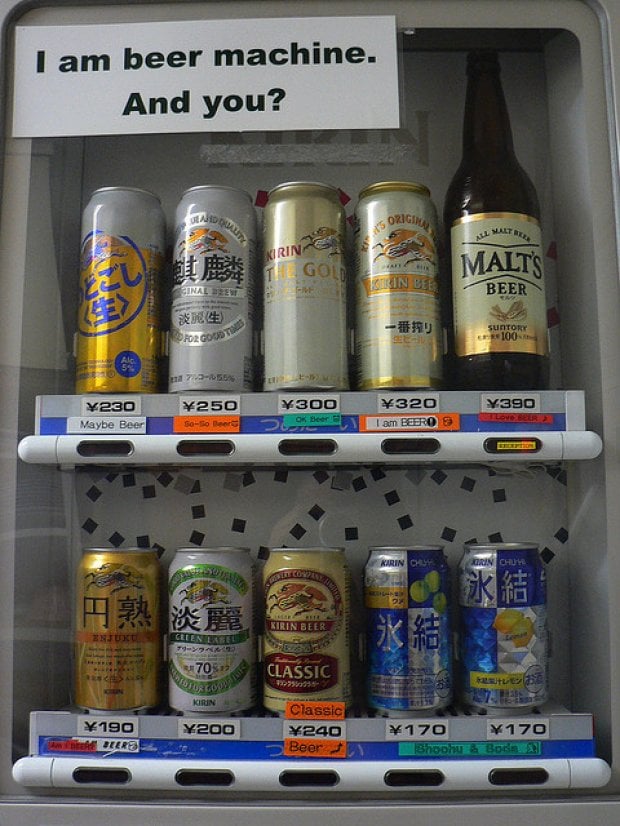 Image credits: Chris Lewis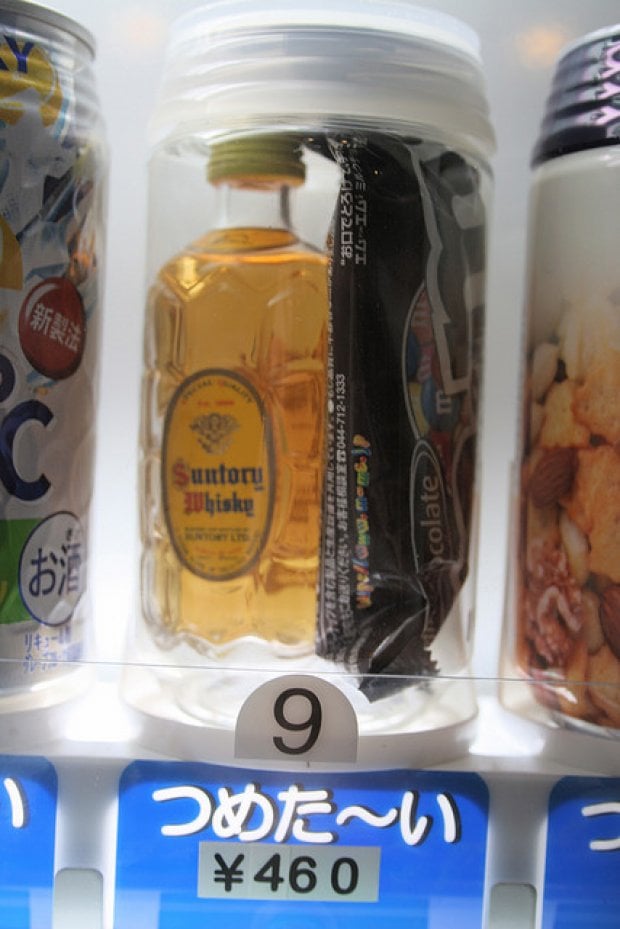 Image credits: Andrew Buckie
And Sprite – with a blast of cold water in your face.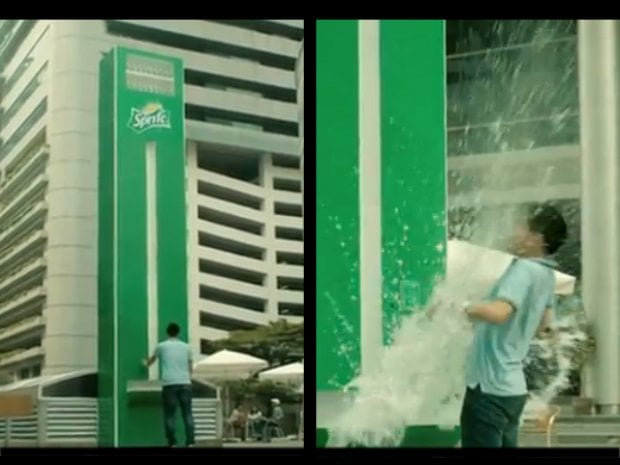 Image credits: Coca-Cola Company Japan
This brilliant vending machine standing 6 metres tall made one-off appearances at various locations in Japan summer last year, and was a huge marketing success for the Coca-Cola Company. Watch the video below to get a better idea of this towering Sprite-dispensing vending machine that got the nation talking!
Someone bring this genius machine to our scorching hot tropical island already!
Vending machines in Japan are going all touchscreen and looking stylish. Not just that, they can also tell you the local temperature and weather. What's more – they can even give you drink recommendations based on data such as your gender and age, which are collected through smart sensors embedded in the vending machines! Some also have virtual staff who greet you upon approaching the machines. Talk about impeccable service!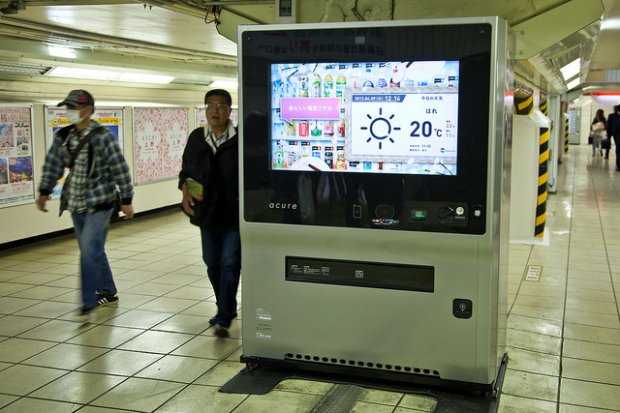 Image credits: camknows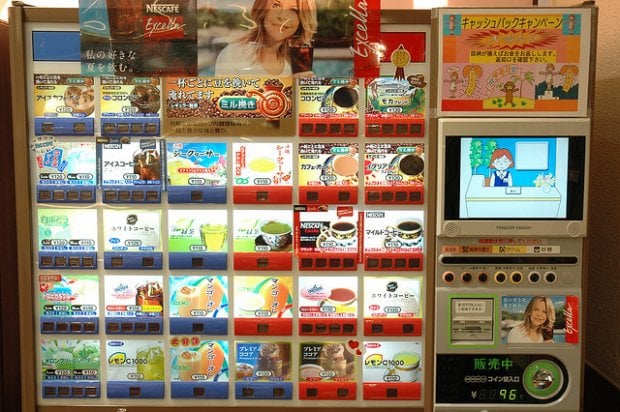 Image credits: Simon Helle Nielson
2. Ice-cream vending machine
Ice-cream vending machines in Japan:
Ice-cream vending machine in Singapore:
Hooray! Singapore wins this (only) round! We'll see our happiness index go higher if we have more of that cool vending machine spotted at Singapore Polytechnic around.
3. Fruits vending machine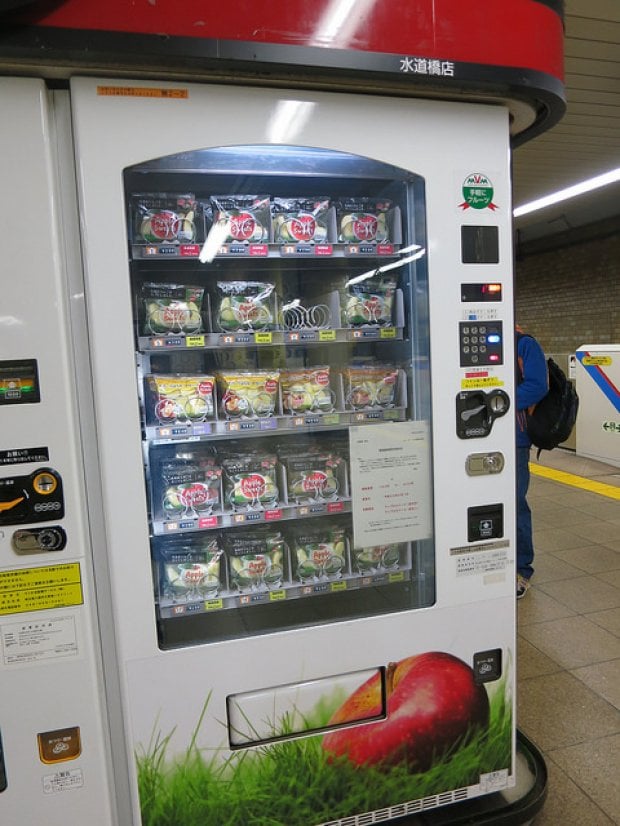 Image credits: Helen K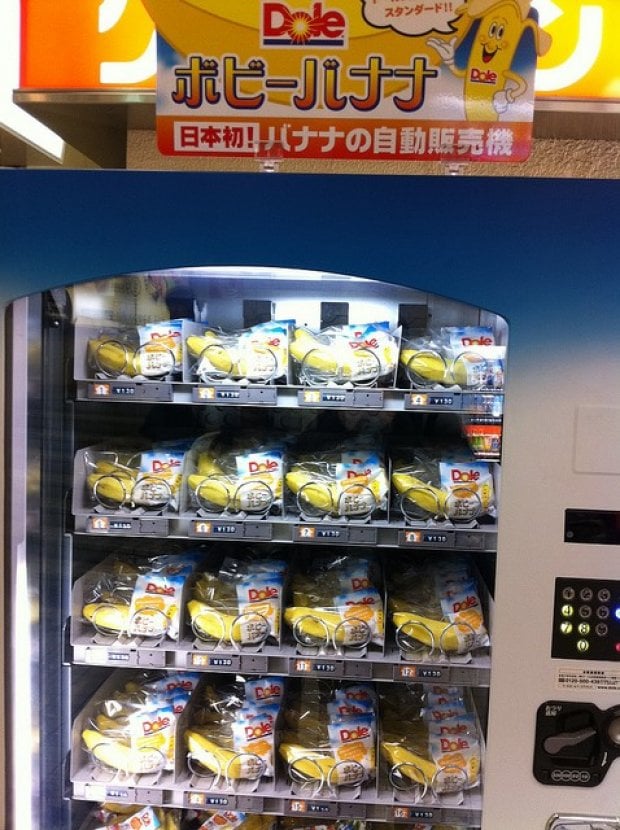 Image credits: eroku
Vending machines are not always about sugary, calories-loaded goodness.
4. Ice vending machine (mineral ice, no less)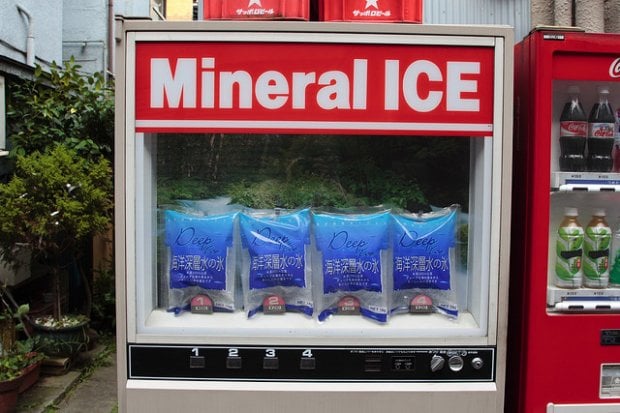 Image credits: gullevek
Too bad the ice bucket challenge fad is cooling down now…
5. Canned bread, canned ramen, canned yakitori, canned everything vending machines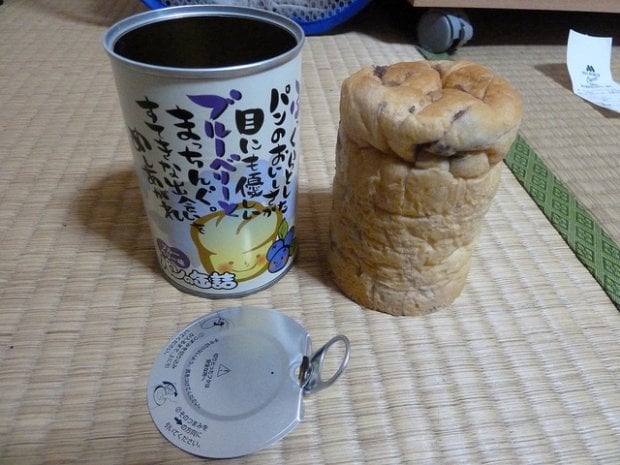 Image credits: Karl Baron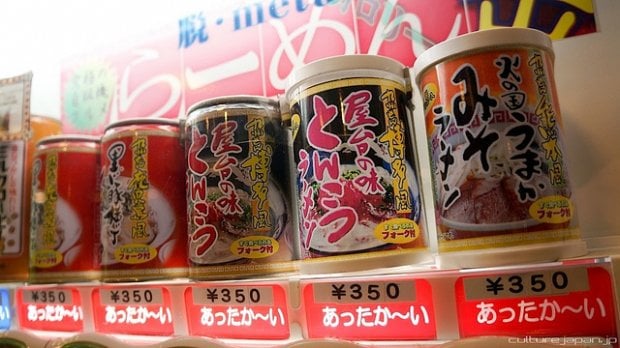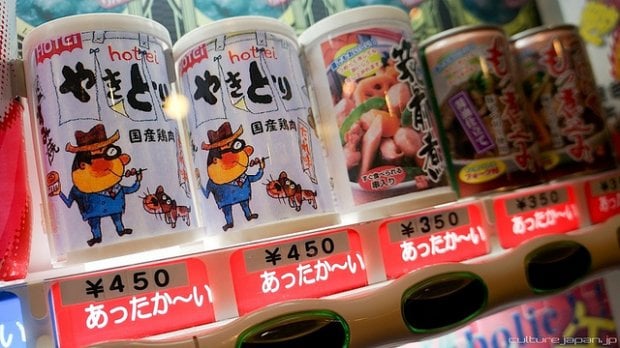 Image credits: Danny Choo
Because Japan can.
6. Bottled crepe vending machine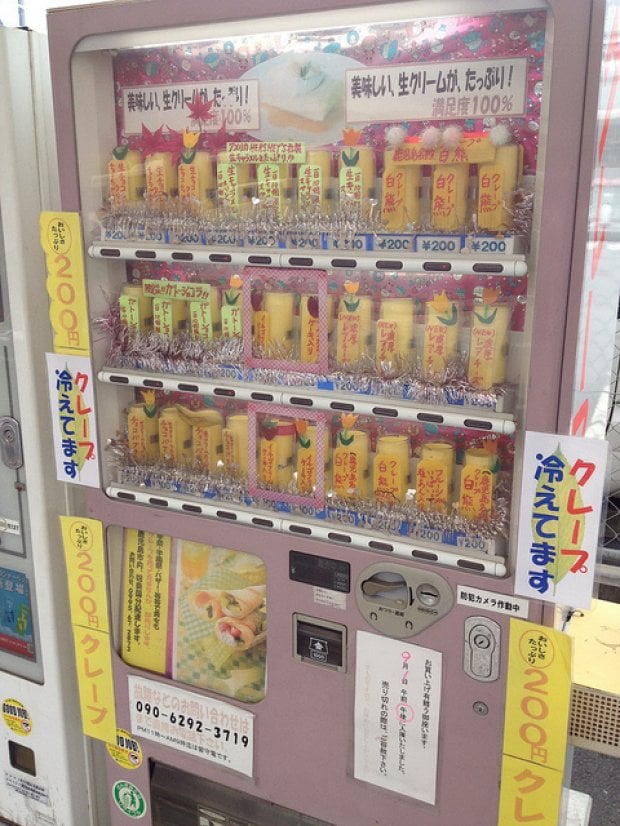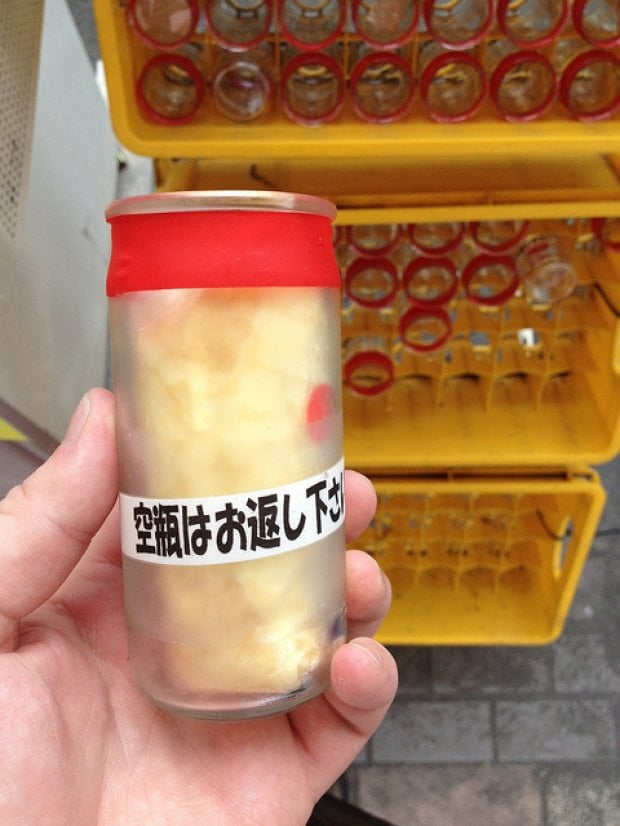 Image credits: Karl Baron
Sick of cans? These mini crepes are sold in glass bottles for a change.
7. Rice vending machine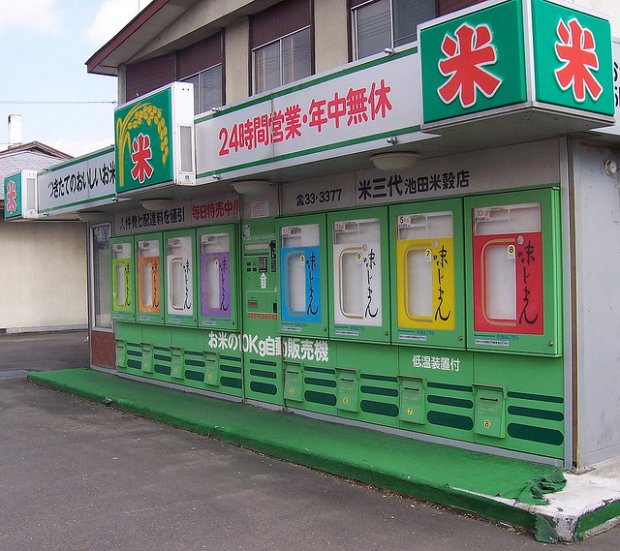 Image credits: Sara
You get to choose from eight different types of quality short grain white rice. This is even better than the supermarket!
8. Fresh eggs and other farm produce vending machines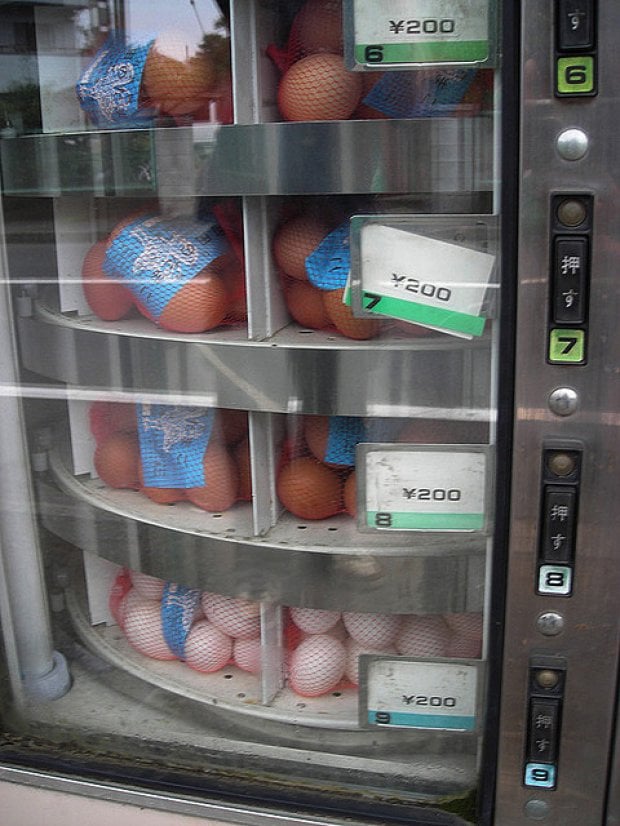 Image credits: antjeverena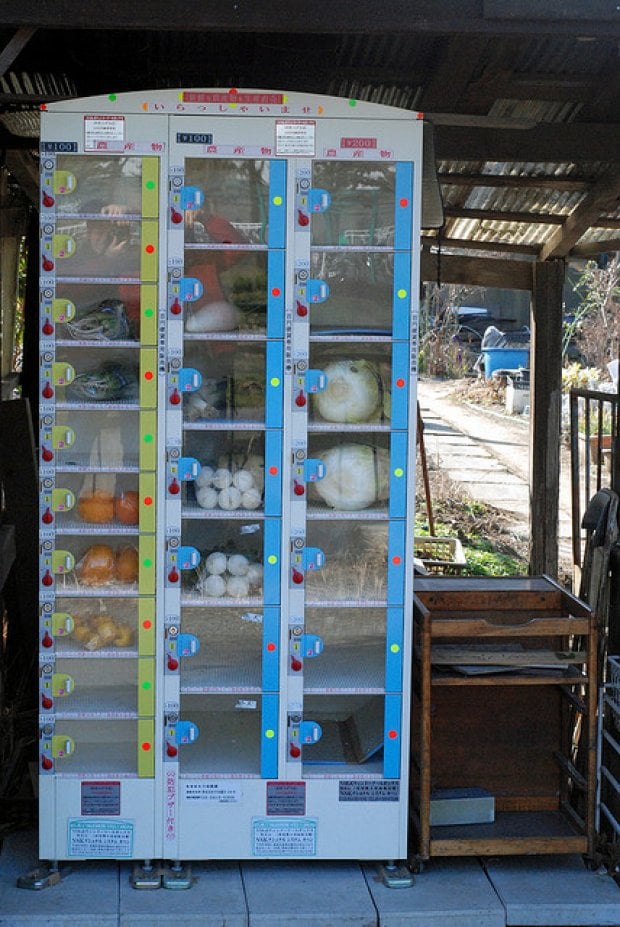 Image credits: Jean-François Chénier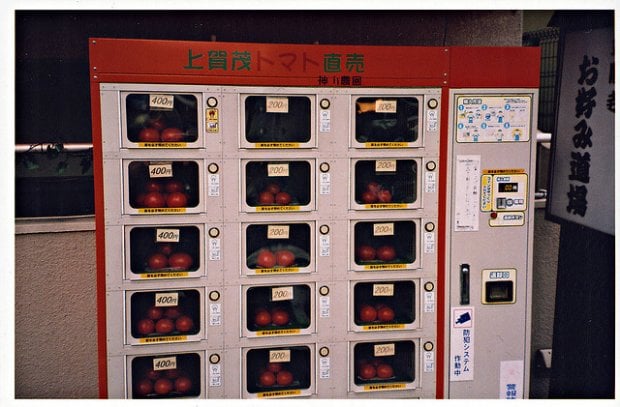 Image credits: .cheryl mh.
Maximum freshness is guaranteed at these vending machines which offer eggs and farm produce newly gathered by neighbouring farmers!
9. Magazines, newspapers, reference books vending machines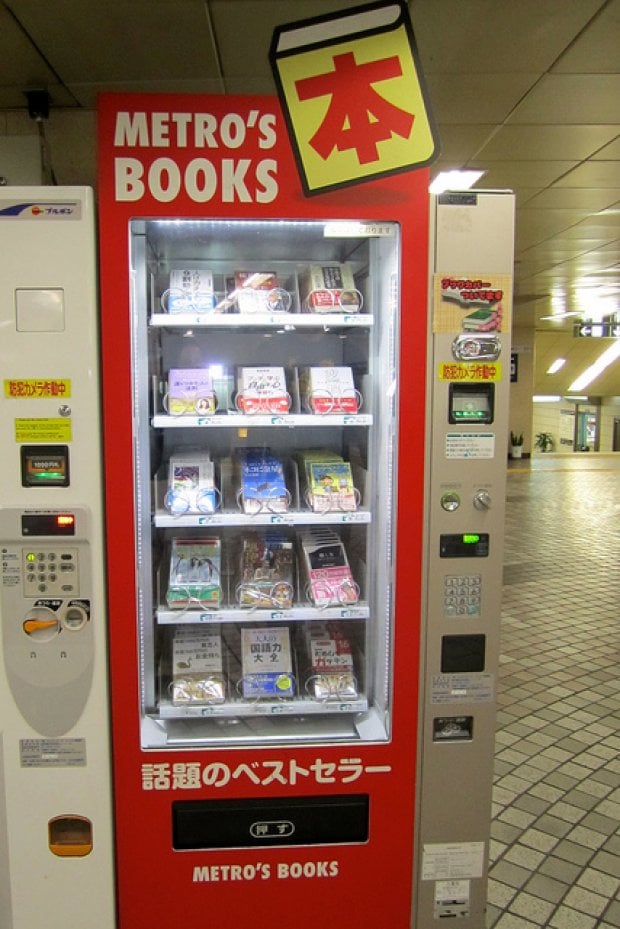 Image credits: Amy Jane Gustafson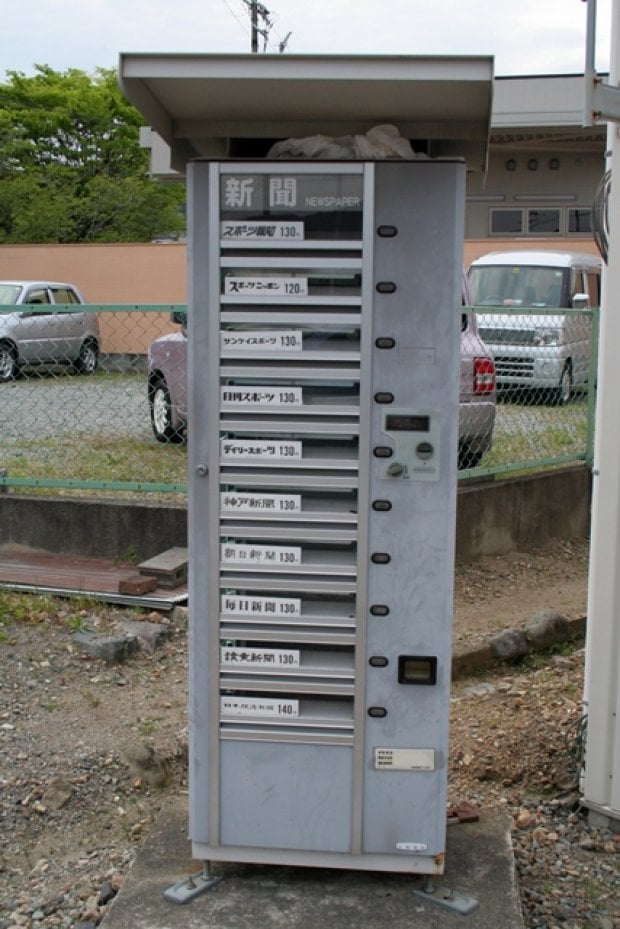 Image credits: Wikimedia Commons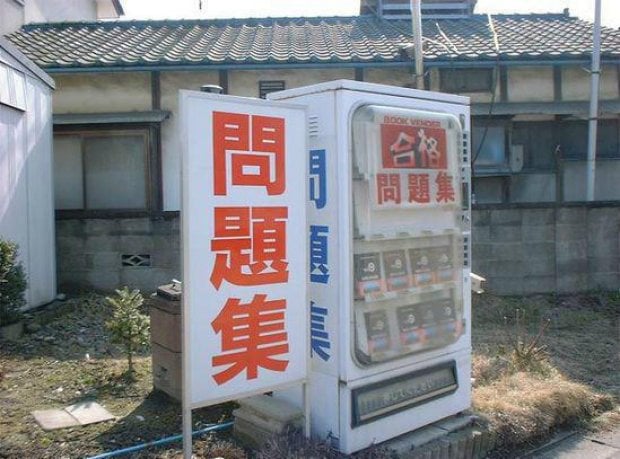 Image credits: @fukaokakelu
Mainichi Shinbun even owns a vending machine that prints the newspaper that was published on the date you were born: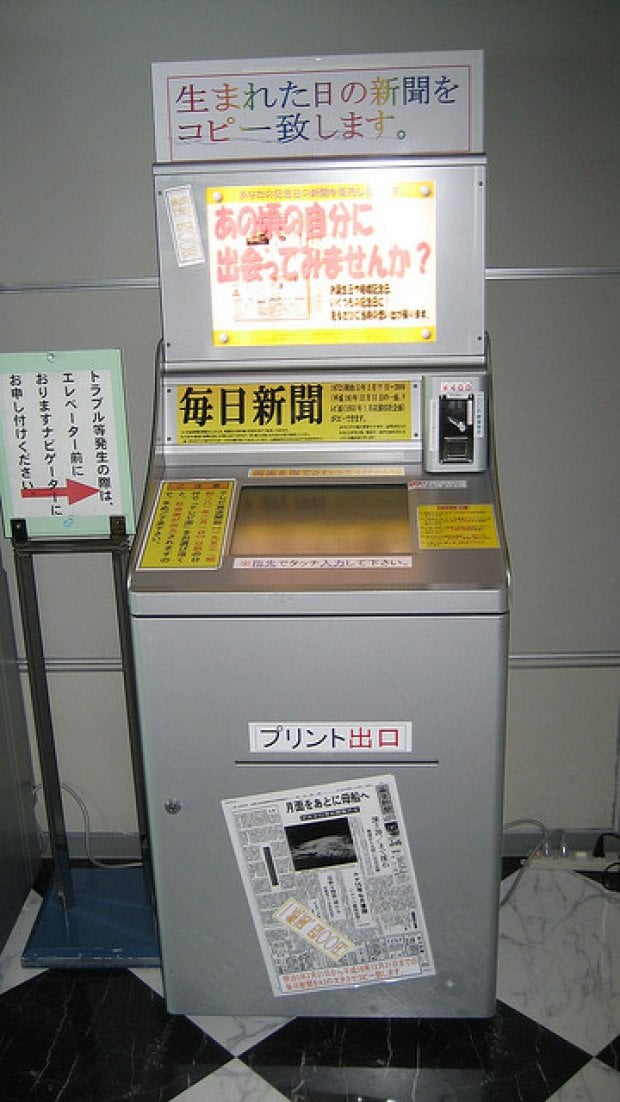 Image credits: John Sloan
10. Cigarette vending machine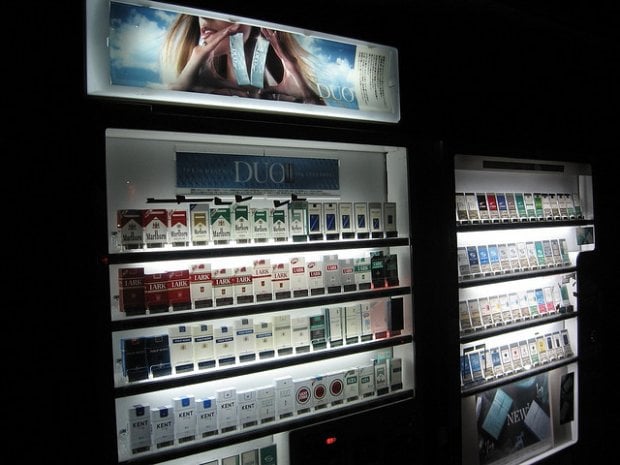 Image credits: Matthew McVickar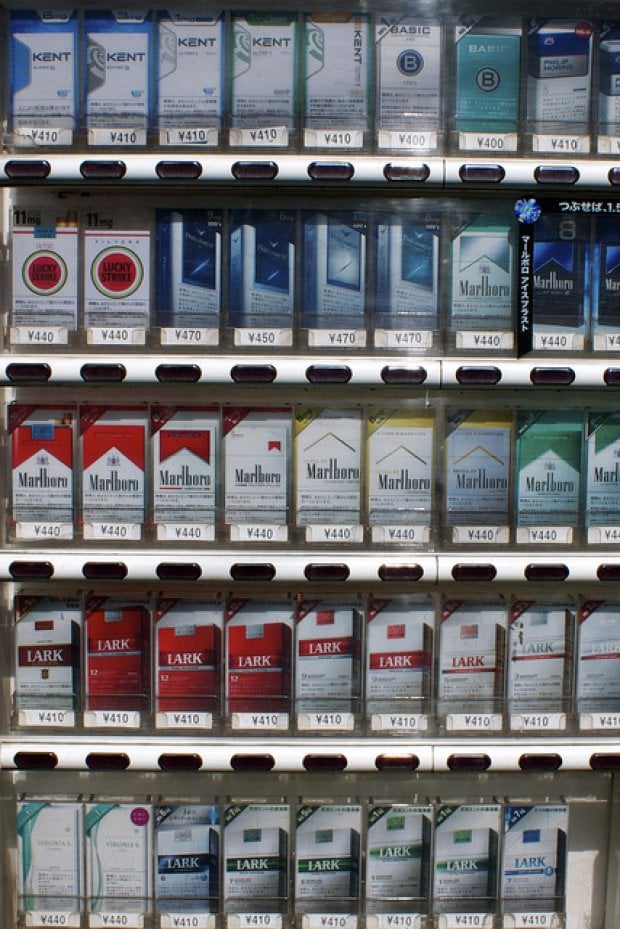 Image credits: Chelsea Marie Hicks
Some of these machines in Japan sell lighters too. Japan's service never fails to impress!
11. Umbrella vending machine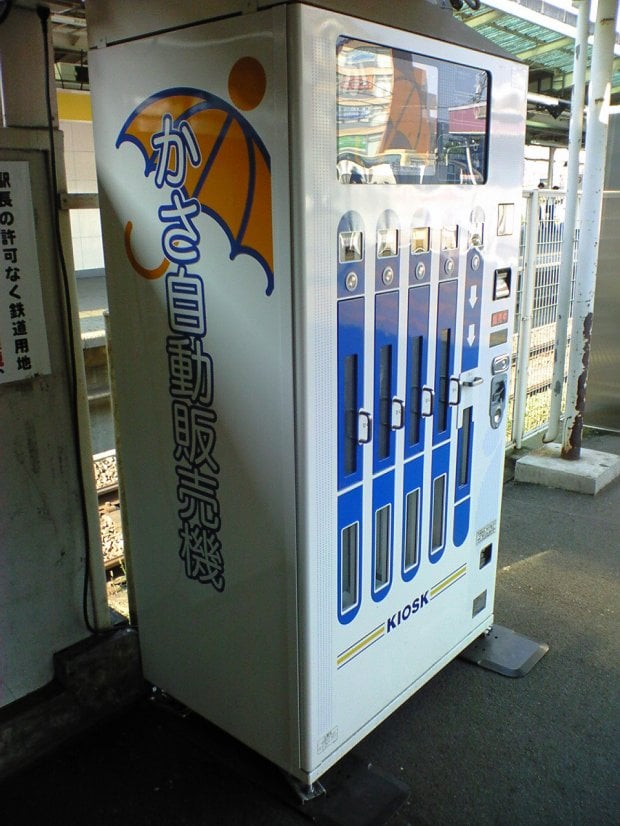 Image credits: Hirotomo Oi
Days where you have to wait for the rain to subside under the void deck and at the bus stop, be gone!
12. Spectacles vending machine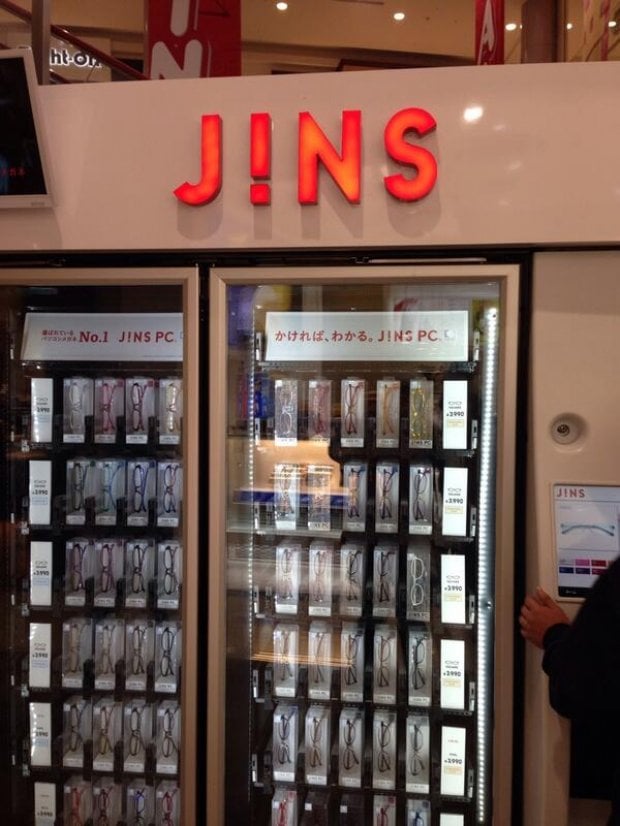 Image credits: @amnos30_still
Japanese company J!NS started selling eyeglasses designed to protect your eyes when looking at electronic screens, such as computers and tablets, in their exclusive vending machines. Now, they offer shades suitable for sports and the outdoors in them too!
13. Batteries vending machine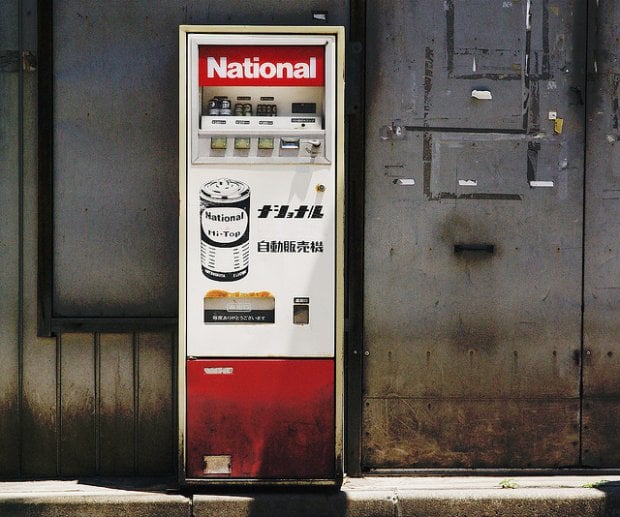 Image credits: Isado
Image credits: Justin Mclean
You'll never know when you need to replace the batteries in your wall clock.
14. Flower arrangement vending machine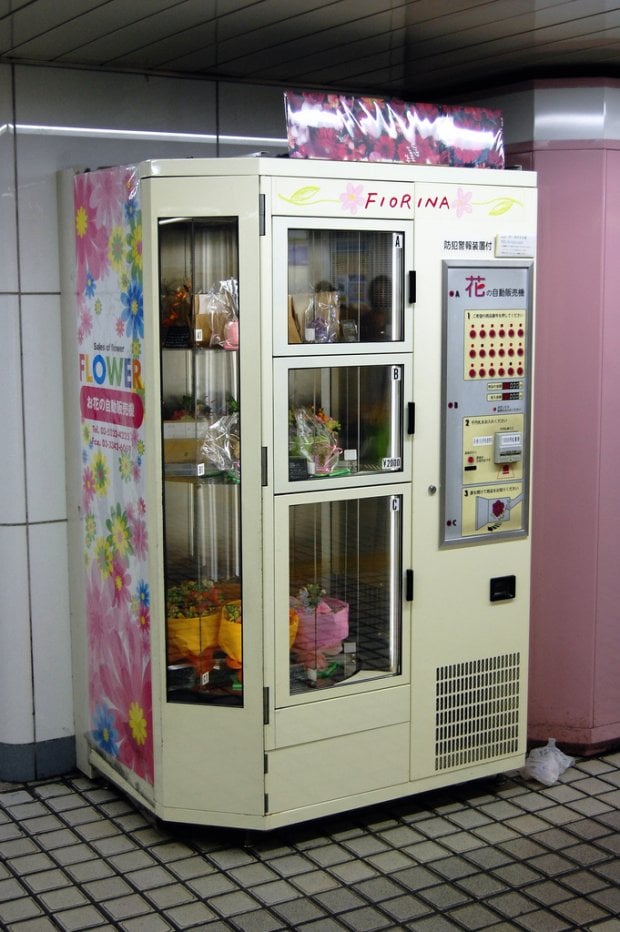 Image credits: jpellgen
Scored a second date but running late for your appointment? Guys, this flower bouquet vending machine might just be your life-saver. Insincere, but something is better than nothing… right?
15. Business cards vending machine
It's one of those things which seem redundant to have, but there will come a time when you urgently need it.
16. Necktie vending machine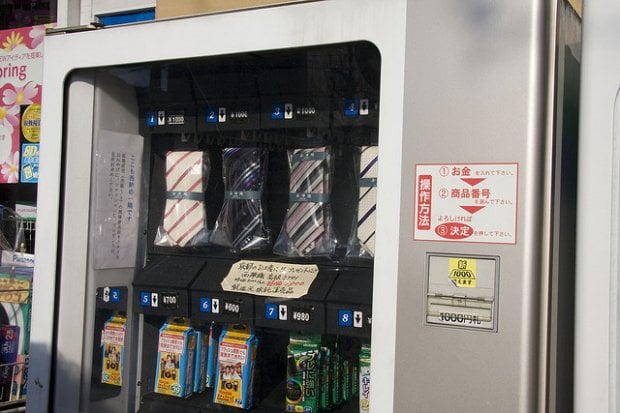 Image credits: Chris Gladis
Just in case you forgot yours this morning.
17. Disposable camera vending machine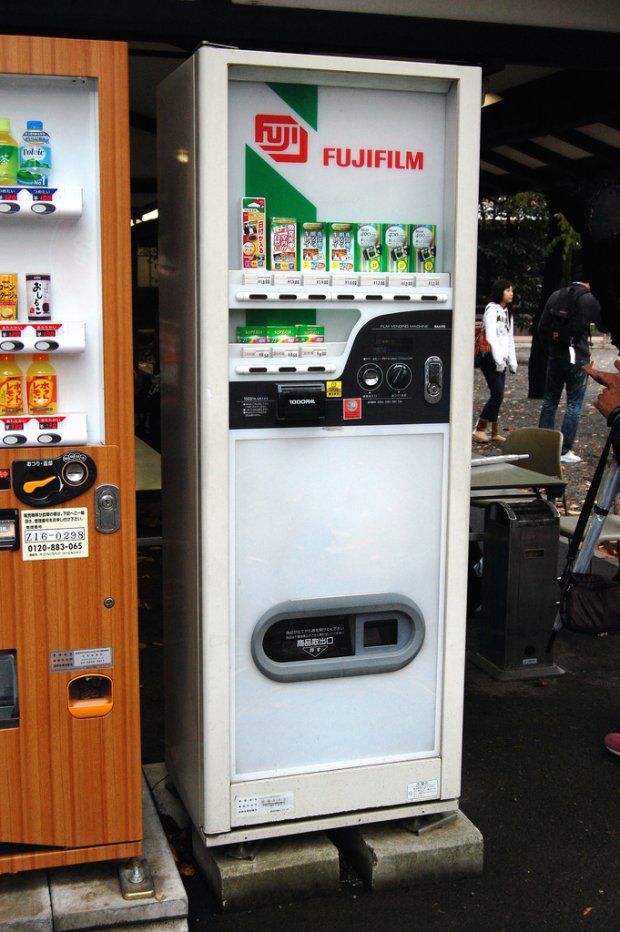 Image credits: jpellgen
This is not just for the self-declared hipsters. The ease of use and light weight of disposable cameras which run on film make them suitable for all ages!
18. DVD rental vending machine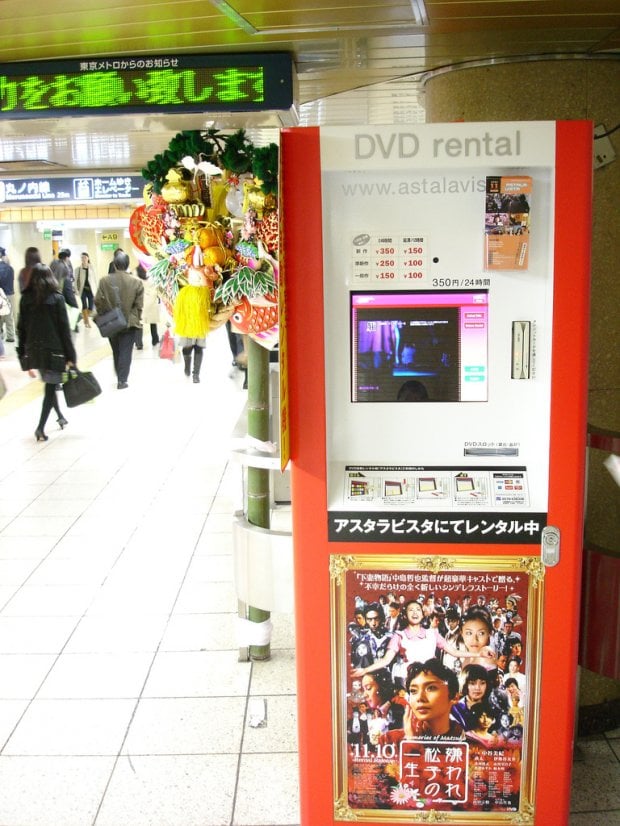 Image credits: iMorpheus
Japan makes entertainment so easy. A few coins, trust and integrity are enough to make this vending machine work!
And then there're some vending machines that we probably don't want on our shores…
19. Underwear vending machine
Image credits: w00kie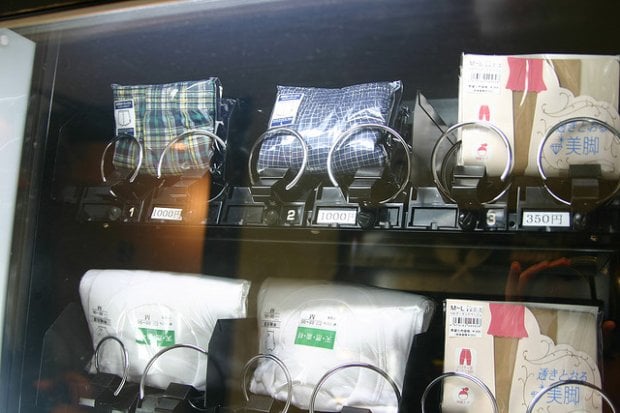 Image credits: Kim Unertl
I can't imagine any occasion that would warrant a change of panty… Can you? Japan surely prepares you for the worst!
20. Used ladies underwear vending machine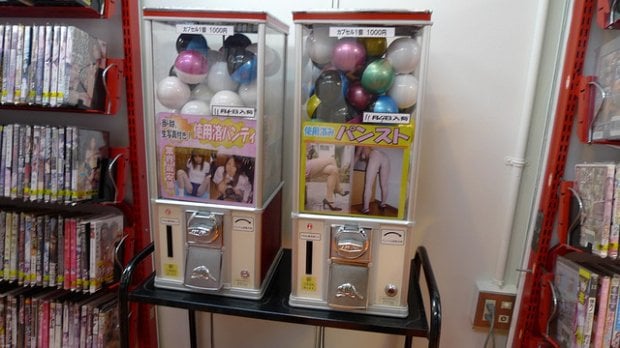 Image credits: Andreas
Disturbed? This is NOT an urban legend. Given Japan's reputation as a horny, sexually explicit country with peculiar fetishes, this is perhaps not all that surprising. Most of these used panties sold in capsule vending machines allegedly belonged to high school girls. These machines are actually banned yet you still see them around.
21. Porn magazine vending machine (NSFW)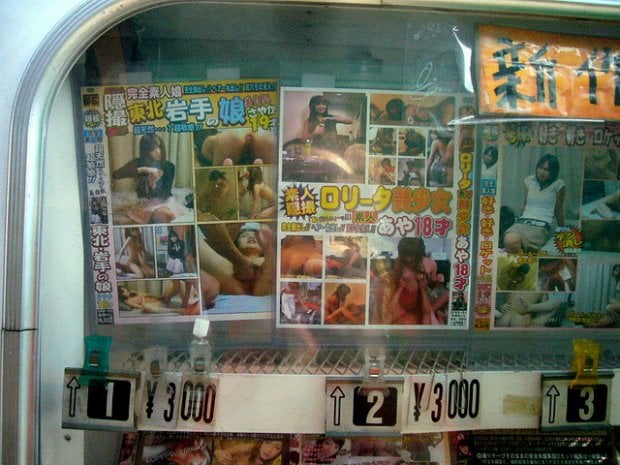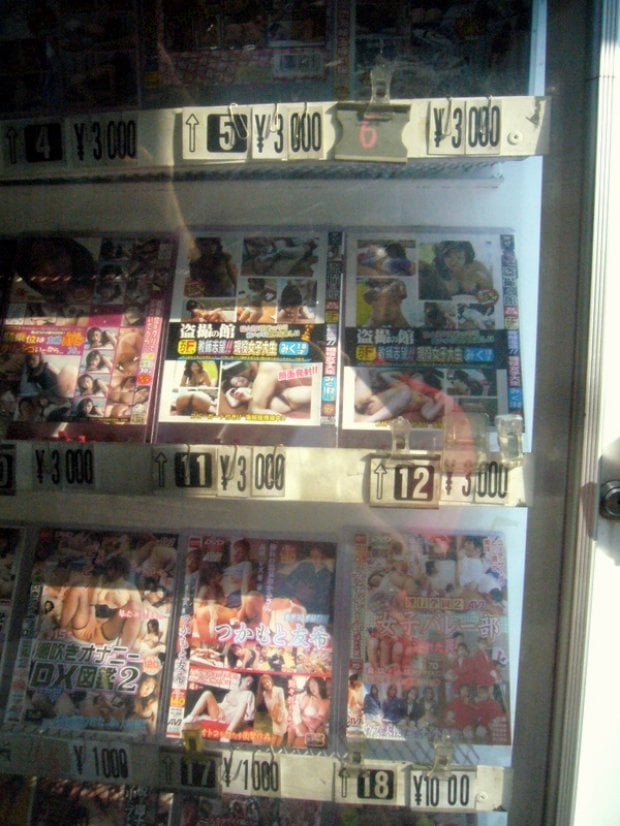 Image credits: Greg Petrovic
Why, of course.
Have you been to Japan and seen other one-of-a-kind vending machines that you think should be featured? Let us know and we'll update the list with them! Which one of these vending machines would you most like to see in your country? We'd love to hear from you!