Seen all there is to see in Tokyo and left with some time to spare? Here's a little suggestion: take a day trip! Pry yourself from Tokyo and head to the surrounding prefectures because there is plenty to be discovered. Let's view some of the best best day trip destinations near Tokyo!
Watch the video here:
Also read: 20 Essential Tips for Your First Time in Japan
KANAGAWA PREFECTURE
Kanagawa Prefecture is one of the best options for a day trip, in my humble opinion, because it is home to hidden gem destinations which are close in proximity to Tokyo!
1. Hakone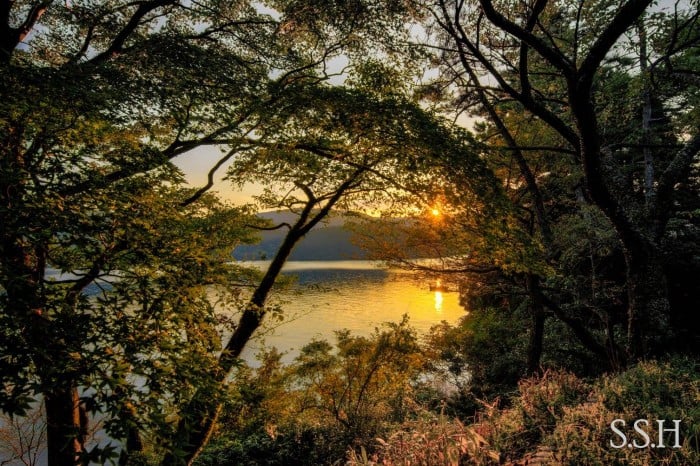 Image credit: Shao Hua
You've probably heard travellers raving about this place – and that's not without cause, either. Hakone is not only blessed with stunning views of Mount Fuji, it's ripe with history as well.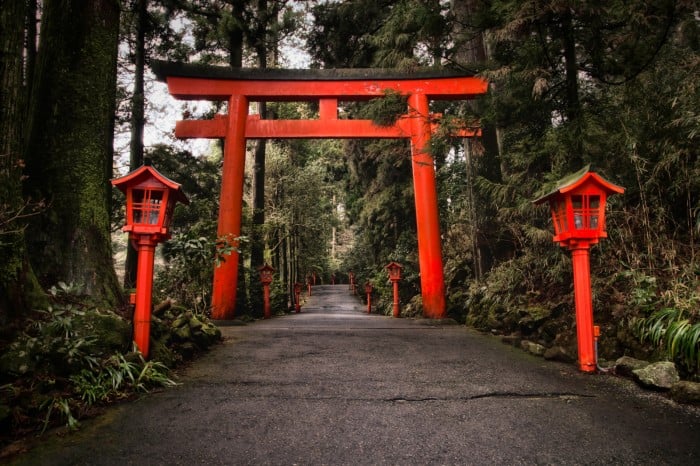 Image credit: Joseph Younis
The main attractions are the magical Hakone Shrine and Lake Ashinoko. Health freaks should also visit the Hakone Onsen or Owakudani; the latter is a great place to buy special black-shelled eggs which are said to be able to extend one's life by seven years! Whatever you do, you know you're in for a real treat here.
2. Yokohama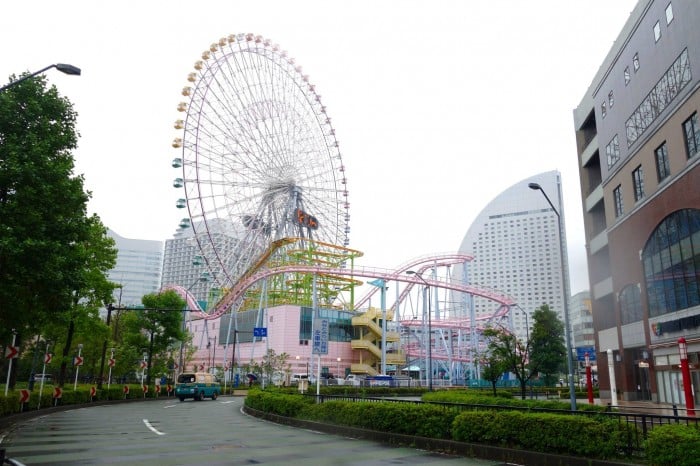 Ask anybody from this city and they'll say that it's better than Tokyo. Yeah, the Yokohama and Tokyo dwellers are hardcore rivals. Yokohama is famous for its culture and shopping scene, but other than that, it boasts some fascinating food-related museums like the Ramen Museum, Cup Noodles Museum and Kirin Beer Museums. Drop by these places to get to know these favourites a little better!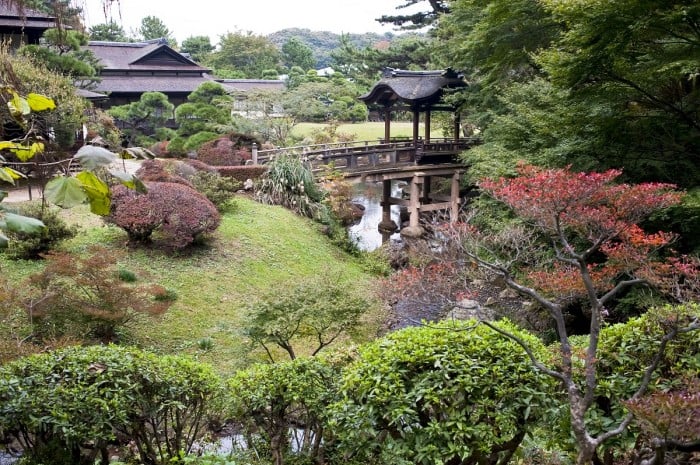 Image Credit: Wikipedia
If you're here during spring or autumn, lucky you! Sankei-en Gardens will be in its full seasonal glory then. Kick yourself if you forget to bring your cameras.
3. Kamakura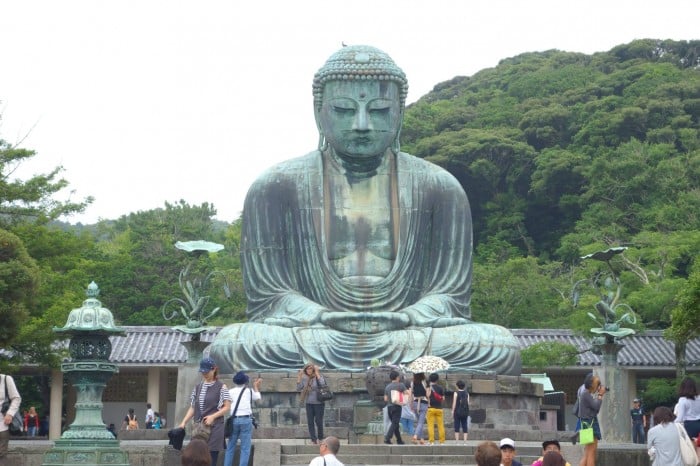 This is yet another popular day trip destination outside of Tokyo! Once you see Kamakura Daibutsuden Kotoku-in, you'll probably understand because The Great Buddha of Kotokuin is iconic. The numerous shrines and temples that dot this place will make any cultural buff ecstatic.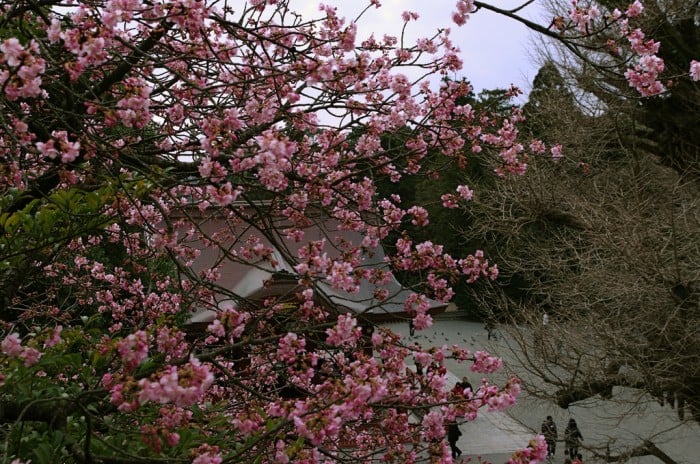 Image Credit: e OrimO
Once again, count your blessings if you're here in autumn or spring, because Kamakura has some of the best spots to view cherry blossoms or the most vibrant autumn leaves too! You're welcome.
4. Enoshima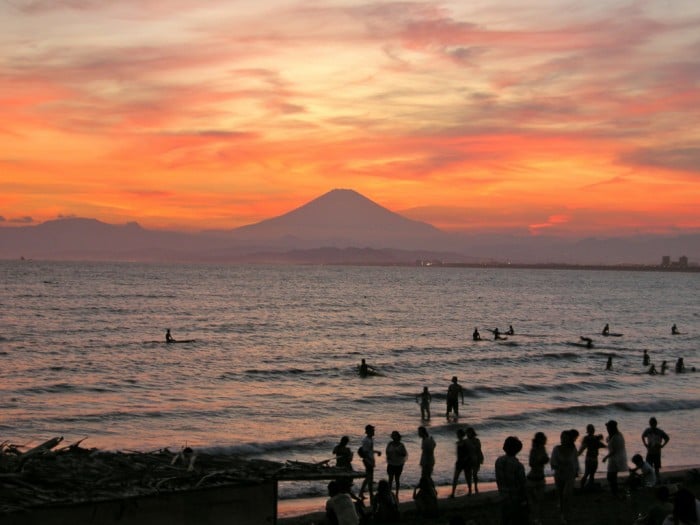 Image Credit: tami_chan
Surf's up! This small island is a perfect getaway during the summer holidays if you're looking to get away from the hustle and bustle of Tokyo. Shonan Beach is going to be your one stop for swimming, surfing or getting that perfect tan.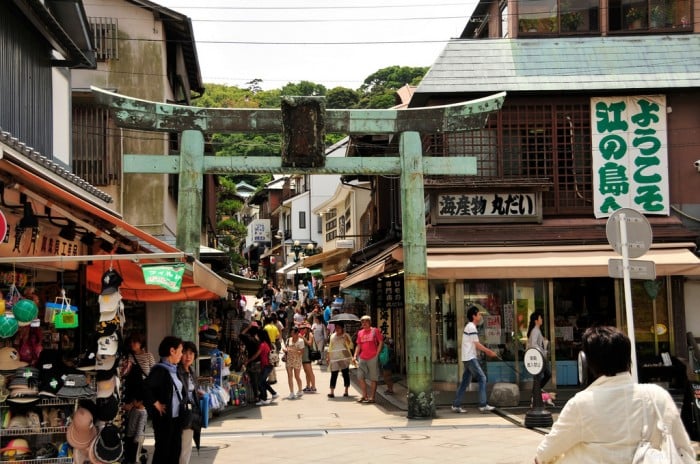 Image Credit: Ken Lee
That's not to say that there isn't much on the sightseeing front though, which isn't the case at all! Take your pick from the Enoshima Bridge, the Enoshima Shrine, the Iwaya Caves or the Southern Coast. Whatever it is, you probably wouldn't regret coming here.
SAITAMA PREFECTURE
No, I'm not talking about that infamous bald dude from One-Punch Man. Rather, it's yet another prefecture that's also right next to Tokyo.
5. Kawagoe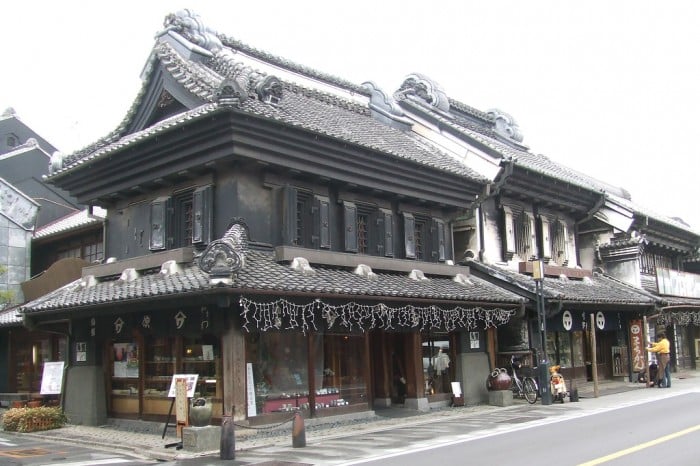 Image Credit: Andurinha
Fully immerse yourself in true blue Japanese culture at Kawagoe! Take a leisurely stroll down Kurazukuri Street, also known as the Warehouse District Street. If you're lucky enough to be here in the third weekend of October, watch as the streets come alive and be treated to the Kawagoe Festival! Of course, this place is also a must for sightseeing, with the Kawagoe Castle, Toki no Kane (Bell of Time) and the Osawa House being at the top of the list.
6. Chichibu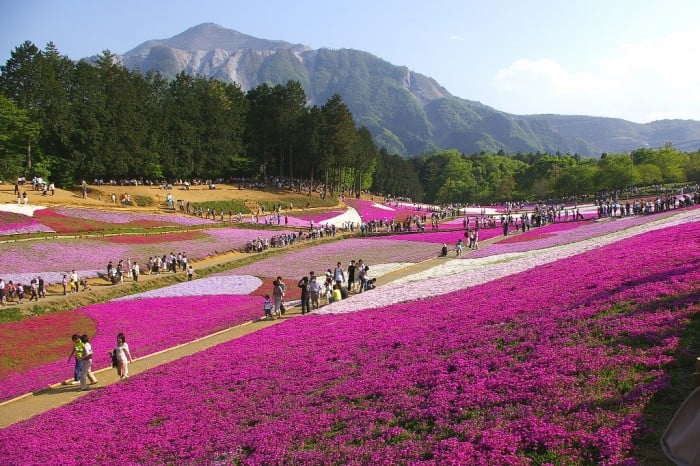 Image credit: weboo
Oh. Oh. You've got to come to the Hitsujiyama Park during the last week of April to the first week of May. I'm pretty sure the picture above says it all.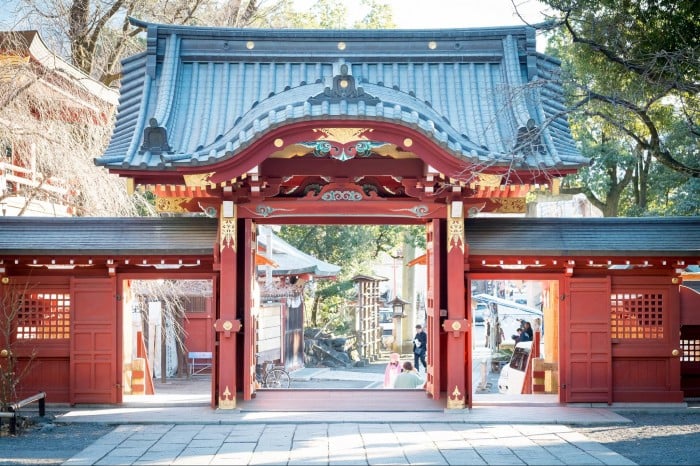 Image Credit: Thomas
Of course, don't miss the shrines! Mitsumine Shrine and Chichibu Shrine are probably the most prominent ones that you won't want to miss.
TOCHIGI PREFECTURE
Tochigi is further up north from the Saitama prefecture. It may not be as popular as the others mentioned in this article, but this doesn't mean that there aren't any places worth seeing! In fact, the one place that you absolutely HAVE to see is…
7. Nikko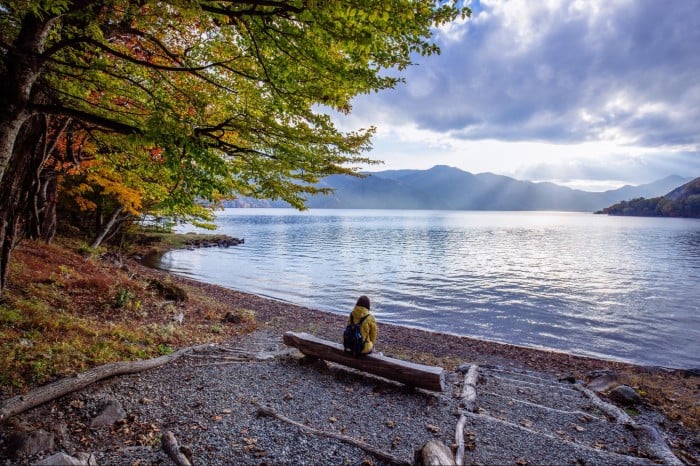 Image Credit: Po-Kai_HSU
Yes, I'm talking about Nikko! If you have already been here, congrats! You've stepped into what must be one of the most beautiful places in Japan. Nikko boasts shrines that are listed on UNESCO's World Heritage list, such as Nikko-san Rinnoji Shrine and Toshogu Shrine. Spring or autumn-goers must must MUST drop by Chuzenji Lake, because the beauty of this wonder will amplified by the special colours unique to the season.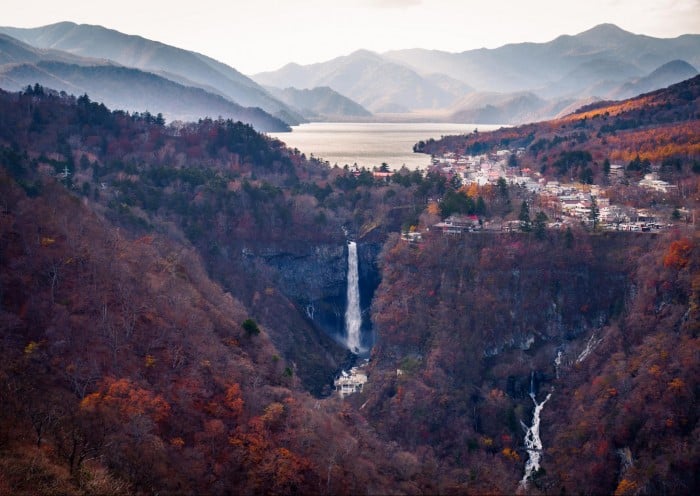 Image Credit: Reggie Pentinio
Some of the waterfalls are also worth visiting, especially Kegon Falls and Ryuzu-no-Taki. Literally looks like a postcard, doesn't it?
Also read: 9 Places in Japan That are Totally Instagram-Worthy
YAMANASHI PREFECTURE
Yamanashi prefecture can be found bordering on Tokyo's west side. You only need to know one thing, really – it's one of the prefectures that Mt. Fuji calls home!
8. Kawaguchiko
Image Credits: Yoshikazu TAKADA
When in Kawaguchiko, drop by Lake Kawaguchi! Not only will you be able to gape up at Mt. Fuji, there are a few museums to explore and onsens – particularly the Fujiyama Onsen – to soak in. A trip here is not complete without visiting the Kawaguchiko Music Forest, for its romantic gardens and music box showcases will surely blow you away! Of course, for spectacular views of both Lake Kawaguchi and Mt. Fuji, head up the Kachi Kachi Ropeway.
Also read: Japan Summer Bucketlist: Climbing Mt Fuji is Something You Definitely Should Do
TOKYO PREFECTURE
You don't even have to venture out of Tokyo for this one.
9. Mt. Mitake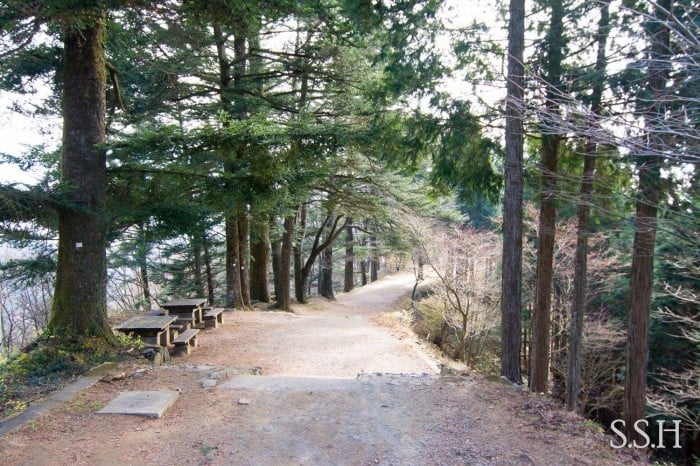 Image Credit: Shao Hua
Hikers who are looking for the perfect hiking spot should avoid the famous Mt. Takao which attracts hordes of tourists. Well, let me present you with another alternative: Mt. Mitake! It's gonna take you just 1.5h for you to reach there. Trust me, you're going to be treated to views as spectacular as, if not more than, the views you will see in Mt. Takao.
Your explorations of Japan will be convenient thanks to its extensive rail network. Before you go traipsing off for your day trips, check out the various Japan Rail Passes available and pick one that fits your itinerary best. Get those notebooks out and time to start planning!