Please hop over to our fresh article on the 13 reasons why you should visit Malacca!
---
Malacca is frequented by tourists because of its well-preserved heritage buildings, astonishing colonial structures and fascinating history. But beyond this historic splendour, Malacca offers so much more to its visitors – stunning natural attractions, vibrant markets, wide array of yummy food and of course, the enticing durians!
If you're a durian lover, it's best to visit Malacca during the durian season, from end of May to August, to grab the best durians in the region. I'm fortunate to have been invited to celebrate the durian season and at the same time explore some of Malacca's new attractions. Let me share my experience and show you around this incredible state of Malaysia.
1. Pick fruits at Melaka Tropical Fruit Farm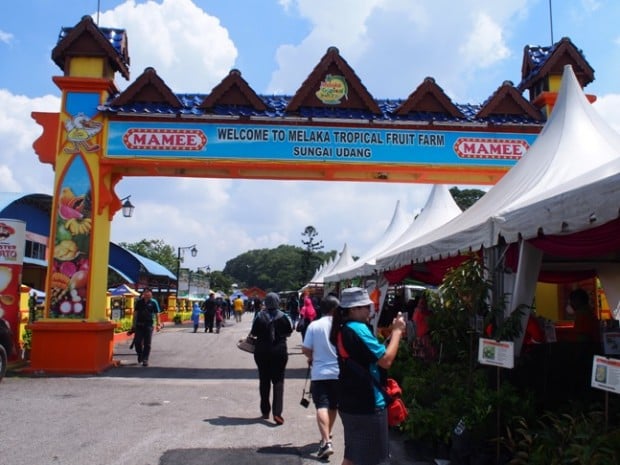 Melaka Tropical Fruit Farm is a place for all ages to visit. It opened as a means of agro-tourism, and is visited by tourists for tropical farm stays. The farm grows its own tropical fruits, and is available for all visitors to do fruit pickings.
The tram tour that is provided gives a detailed explanation on the different trees and fruits that are available, allowing all to get back in touch with nature. When was the last time you actually picked your own fruit?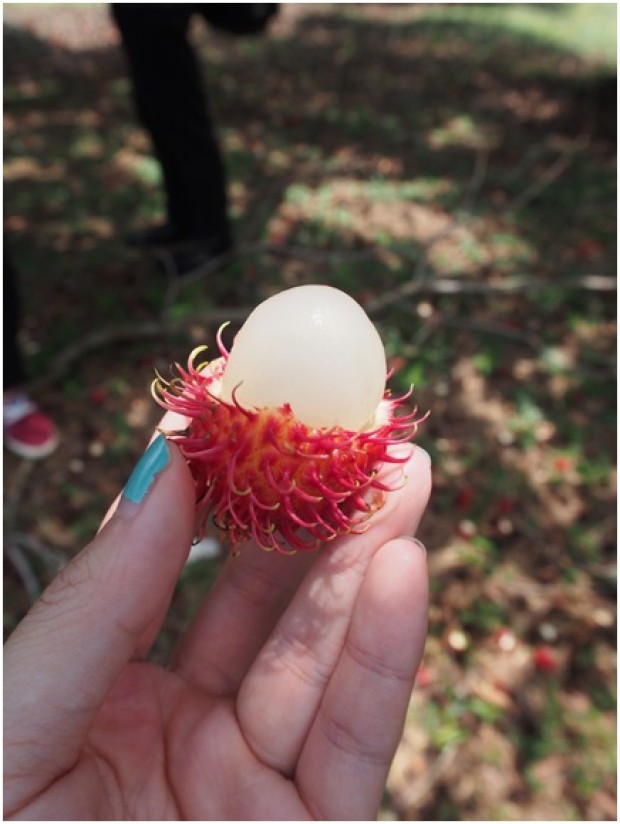 Fresh rambutans, chinggu, walnuts are widely available around the tropical farm.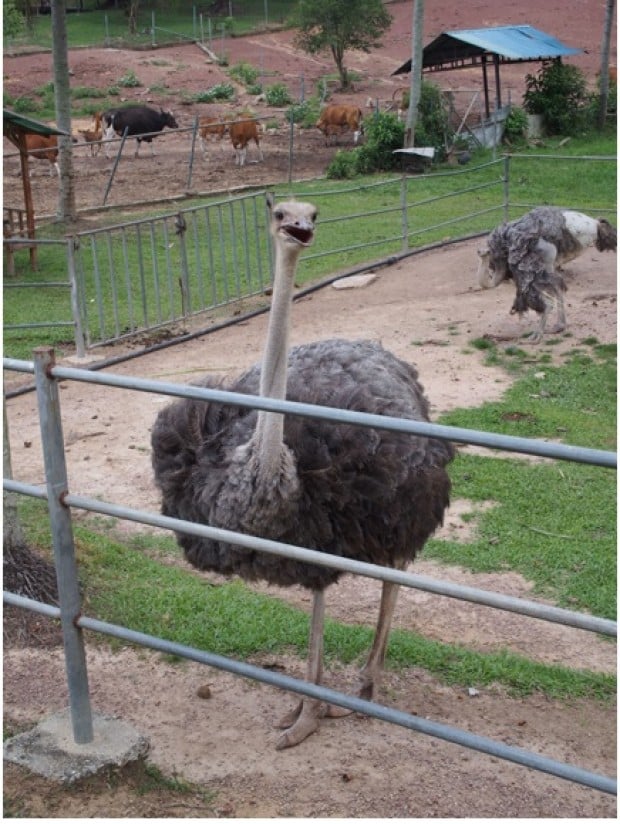 The farm also has its own mini zoo, allowing children to get up close and personal with animals such as ostriches and mini-deers.
After a tour around the farm, you'll be brought to the place that you've been waiting for – your tropical fruits buffet.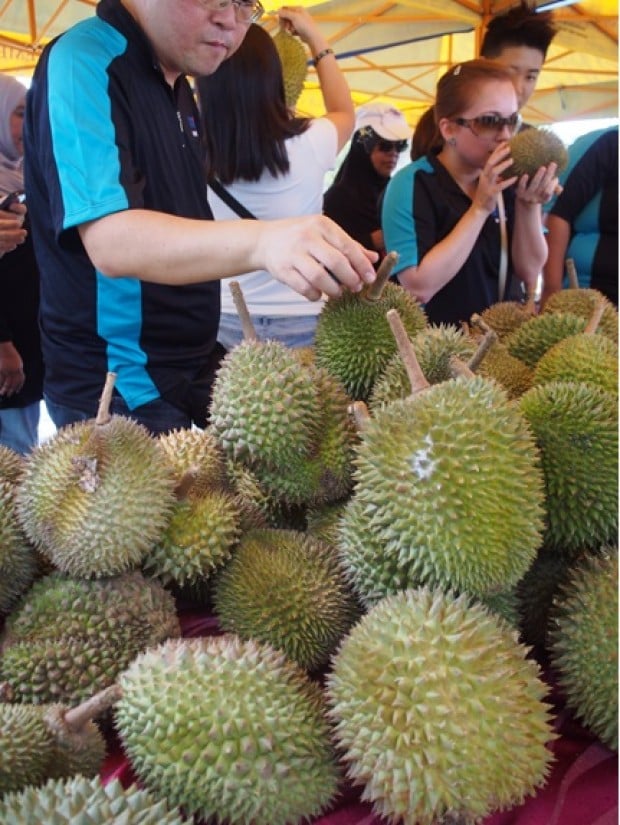 As it was in the midst of the durian season, I was treated to an all-durian buffet! All types of durians were available, and visitors were able to select their own durians before getting the durian handler to open their choice.
And before you indulge in your durian feast, here are pro-durian-eating tips to keep in mind:
Tour guides recommend to go in the middle of durian season, which is June and July, as it would be in the midst of the harvest and the best durians would be available.
Did you know that the durians that you have all year round are actually cross-breeds from Thailand and not from Malaysia? Malaysia provides us with durians that are of quality – the famed MaoShanWang as well as the Red Prawn and the D24!
You have to carefully check the durian first. The better durians have spikes that are fatter and bigger apart. If the smell of the durian's backside (or the cracks in the durian) is strong, the durian is ripe and good to go. If the durian colour is very dark, it is not of good quality. If the durian colour is light, it is good to go.
If you want to get rid of any durian smell in your car when you buy them back home, just cut off the stem of the durian and put it in the aircon compartment. Although the science of this is unknown, it apparently works!
To get rid of the smell from your fingers, run tap water over the husk and use the water to wash your fingers. This typically takes away 90% of the smell on your fingers.
Also read: 10 Tips to Durian Feasting While Travelling Asia
I chose one of the durians, and behold, it was yellow, creamy, bitter – just the way I liked it. The feeling as you put that seed into your mouth and feel the creamy goodness was just amazing. I was too absorbed in enjoying myself that I almost forgot to take pictures.
Just remember to wash your hands using the husk after any durian feasting!
The Melaka Tropical Fruit Farm also offers chalets for families, allowing a "kampong" getaway for city dwellers.
Address: Sungai Udang, Malacca, Malaysia
Website: melakatropical.com
2. Have desserts in Keblang Coconut Shake
This could well possibly be one of the best things I had in Malacca. Whoever thought that coconut ice cream, blended into a shake could be so delicious?
Add ice cream, pure coconut juice, and ice. Voila! You have your perfect drink to go!
Keblang Coconut Shake offers great desserts to quench your thirst. Yum!
Address: Klebang, 5, Melaka
3. View exhibits in The Shore Oceanarium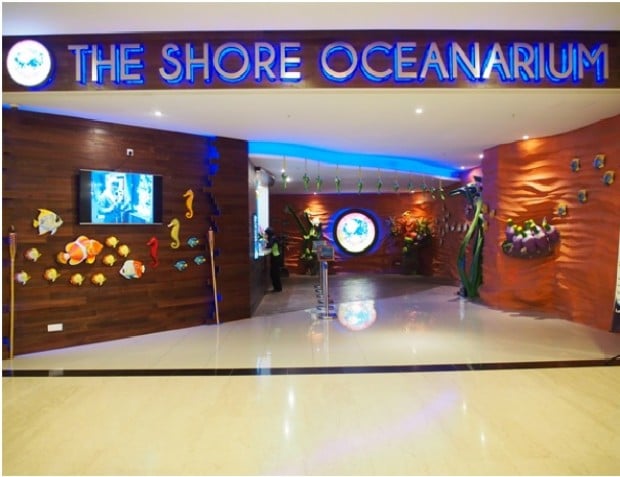 The Shore Oceanarium is a new attraction in Malacca. Located on the shore of Malacca River, it is accessible to visitors and is a great place to take a break from the sweltering hot weather in Malacca. Fun for all ages, the Oceanarium provides an informative platform for adults and children to learn more about various ocean creatures. It does not limit itself to only water creatures, though. The Oceanarium also exhibits a range of insects and land reptiles, ranging from poisonous tarantulas to cute hedgehogs.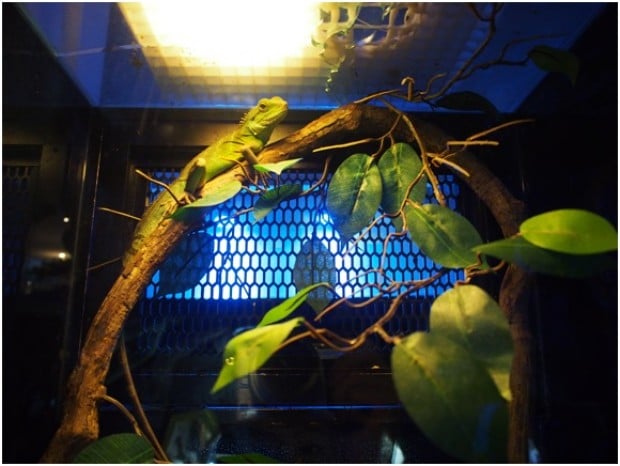 With a total of 12 zones available, families and couples alike can spend a whole afternoon gazing at the colourful creatures and learn more about our aquatic environment!
Zones available:
Interactive Touch Pool
Sea Shell Madness
Magic Aquarium
River Story
Jungle Quest
Dangerous Marine Species
Ocean Journey
Living Fossil
Ocean Theatre
Fun Freakish
Shark Quest
Kampung Penyu
The Oceanarium also showcases real sea turtles and teaches visitors about conservation and protection of these creatures.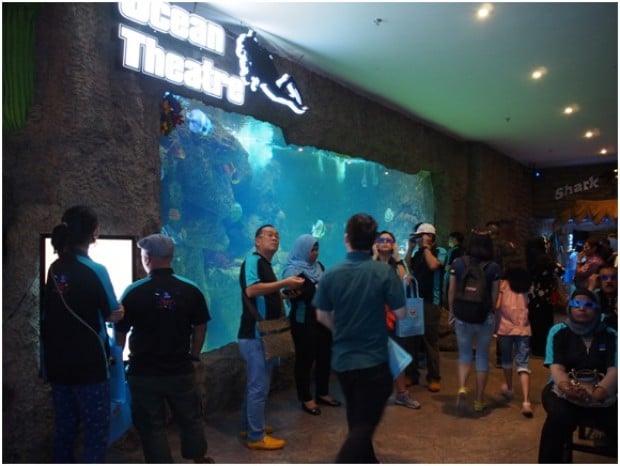 There is also a section dedicated to sharks; exhibits tell you all about shark anatomy and protection, and also provides a great photo opportunity as there are life-size replicas of the Megalodon Shark Jaw and the Great White Shark available!
Address: 2F-01, The Shore Shopping Gallery,193, Pinggiran @ Sungai Melaka, Jalan Persisiran Bunga Raya, 75100 Melaka, Malaysia
4. Enjoy the view from Sky Tower Malacca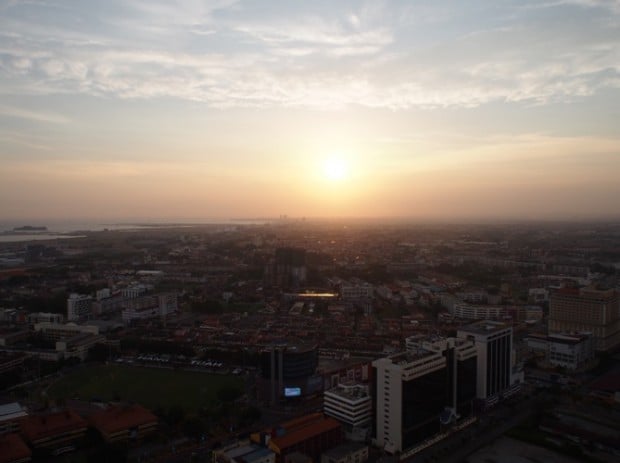 If you are at the Oceanarium, you could choose to buy the combination ticket to go up to the highest viewpoint in Malacca. Located in the same building, Sky Tower Malacca is a great focal point for photographers, and also a picturesque spot for families to admire the skyline of Malacca.
The Sky Tower Malacca also provides a glass panelled platform, allowing thrill-seekers to feel like they're walking on air. Recommended during sunset for the best view!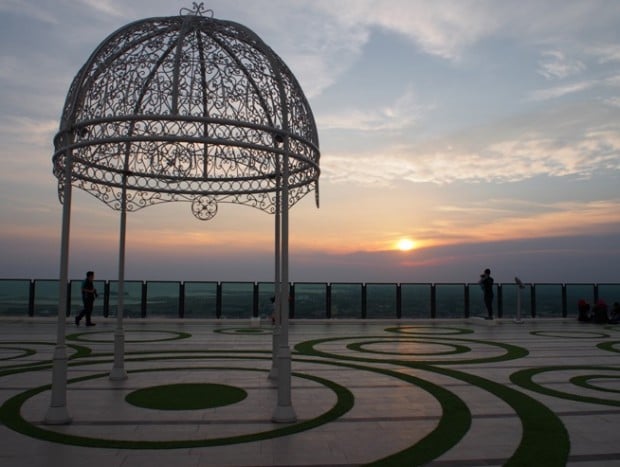 Address: Level 42, The Shore Shopping Gallery, 193, Pinggiran @ Sungai Melaka, Jalan Persisiran Bunga Raya, 75100 Melaka
5. Watch Melaka Live!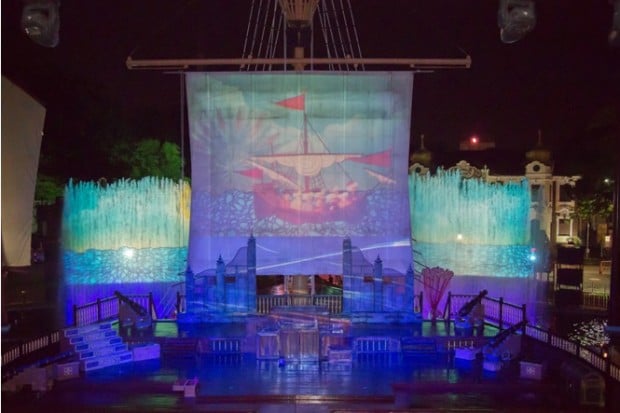 Also a new addition to attractions in Malacca, Melaka Live! is a play that depicts the history of Malacca, entertaining the audience as they tell the tale of Panglima Awang. Combining visuals, effects, music and live acting, this 5D show is one not to be missed. Watch the story of Malacca's rich and diverse history come alive, beginning from the establishment of the city by its founder Parameswara to its fall to the Portuguese.
The talented cast dance and act their hearts out, and it is an exciting 40 minutes play. Showtimes are at 7:30 PM and 9:00 PM every Thursday to Sunday.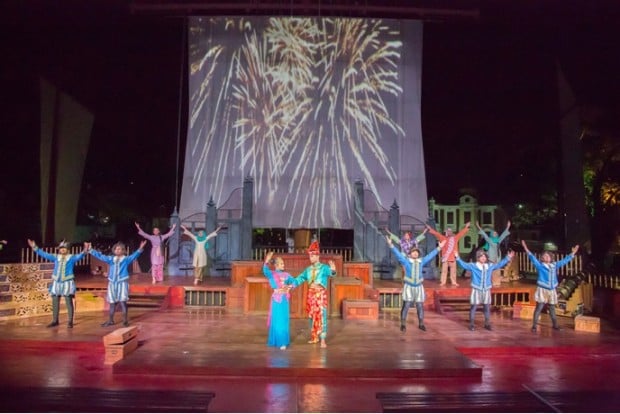 Photos taken from Nuevo Attraction and Destination
Melaka Live! is also about to launch its newest attraction on Aug 18: The Pirate Adventure! Do look out for more details on this attraction which offers an interactive pirate adventure for children and adults alike.
Address: Jalan Parameswara, Bandar Hilir, Melaka (opposite the Proclamation of Independence Memorial)
6. Ride a trishaw at Pahlawan Walk Market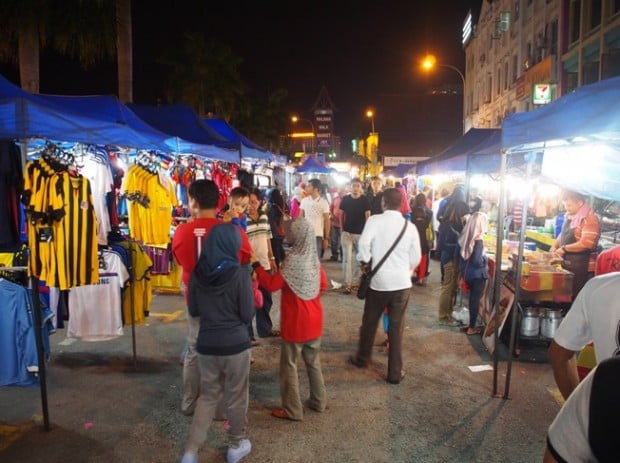 A lesser-known night market, Pahlawan brings back nostalgic memories of the typical "Pasar Malams". Experience colourful trishaw rides at prices starting from RM 55. The rides are themed, ranging from the Disney hit movie "Frozen" to even Doraemon. Watch as pedestrians gaze at you with envy when you ride the trishaw down the long streets of Malacca.
As with all night markets, you could choose to have Henna done, or purchase new bed sheets. Of course, don't forget to get your fill of Malaysia's Ramly Burger at Pahlawan Walk!
Location: Opposite Manara Taming Sari
7. Hop on the Malacca Night River Cruise
Finish off your night at Malacca with a romantic and relaxing boat ride down Malacca River. Soak in the artistic atmosphere and culture of Malacca, and do keep a lookout for iconic graffiti on the buildings by the river as you cruise along.
Address: Various jetties on the Malacca River
8. Stay in a bustel along the Straits of Malacca
Bustels, with its name derived from bus and hotel, offers a new experience to travellers who are looking for unique accommodations. The Malacca Historical City Council owns these bus hotels. They converted and modified the old "ting ting" buses into a brand new accommodations by the beach, providing fully furnished air-conditioned rooms, complete with toilets, televisions and telephones.
While these buses are no longer in motion, they offer a great sense of nostalgia for holidaying Malaysians and foreign tourists alike.
Address: Dataran 1 Malaysia, Klebang
Wait no further and book your road trip to Malacca today! Even as a repeat visitor, there is always a new attraction for you to visit. Immerse yourself in the culture of Malacca and enjoy great food while having a great array of attractions to choose from!
This trip was made possible by Tourism Malaysia – Singapore Office.