While planning your next trip to Japan, it's all too easy to overlook Nara in favour of visiting Kyoto, or at most, slot it in as a day trip to tick feeding deer off your checklist.
Considered the cradle of civilisation of Japan, it is rich in culture and deeply steeped in history. While most would think of it as just a place for history buffs, there is plenty to see and do in Nara that one day spent there is just simply not enough.
The bright side is that since it's not as hot a tourist spot as Kyoto, you're free to enjoy your time without having to wrestle past throngs of obnoxious crowds and dodge freewheeling selfie sticks. Here are some things you have to add to your itinerary while you're there.
1. Visit Asuka Strawberry Picking Park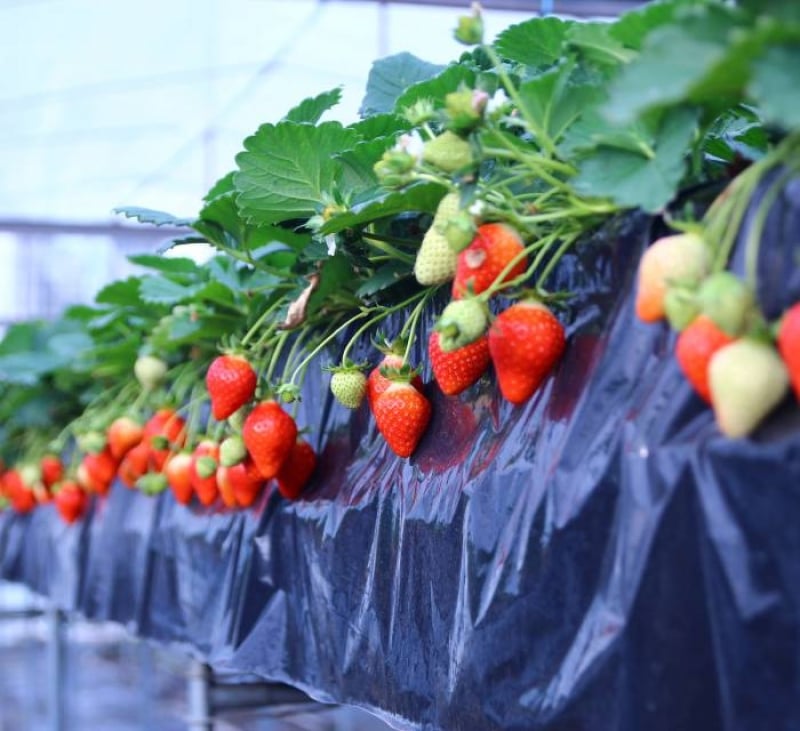 Image credit: Visit Nara
If you're an aspiring green thumb or just have a penchant for picking fruit, you'll love the Asuka Strawberry Picking Park. Here you can — you guessed it — pick strawberries! The variety offered here isn't just any regular breed of Strawberry, too. In fact, it's a local speciality called Asuka Ruby that's known for being incredibly plump and sweet.
From January all through May, the farm is open to allow visitors to pick and eat as many strawberries as they like within a 30-minute session. The strawberries are grown with everyone in mind. The plants are kept at a height that's friendly to all who might want to join in the fruit picking and wheelchairs are made accessible to those who might require them, too. Of course, you're also encouraged to take some strawberries with you, priced at a much lower cost than those from shops outside.
Address: Asuka, Takaichi District, Nara Prefecture 634-0100, Japan
Contact:  +81 744-54-1115
2. Walk through Yoshikien and Isuien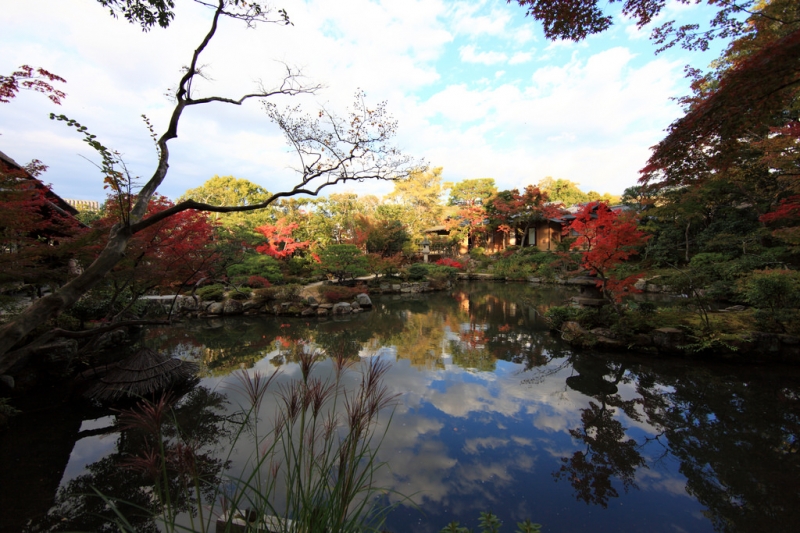 Image credit: Tanaka Juuyoh
Touted as one of the best gardens in Nara, and perhaps in Kansai as well, Isuien is one of the most attractive and tranquil gardens that offers a place of respite. Be soothed by the soft trickling of water that comes from the ponds in the garden. It'd be interesting to note that the water flows from the nearby Yoshikigawa River. There are also several tea houses where you can sample some traditional snacks while enjoying the view.
On the other side of the narrow Yoshikigawa River is Yoshikien. It's made up of three distinct garden sections which give visitors the opportunity to experience three different variations of Japanese gardens in one place. Strolling around both gardens are bound to relax the mind and senses to recharge yourself for the rest of your trip.
It is also highly recommended to pay a visit to these two peaceful gardens during autumn to take in the sight of fiery red momiji leaves.
Address: 60 Noboriōjichō, Nara-shi, Nara-ken 630-8213, Japan
3. Pay respects at Todaiji Temple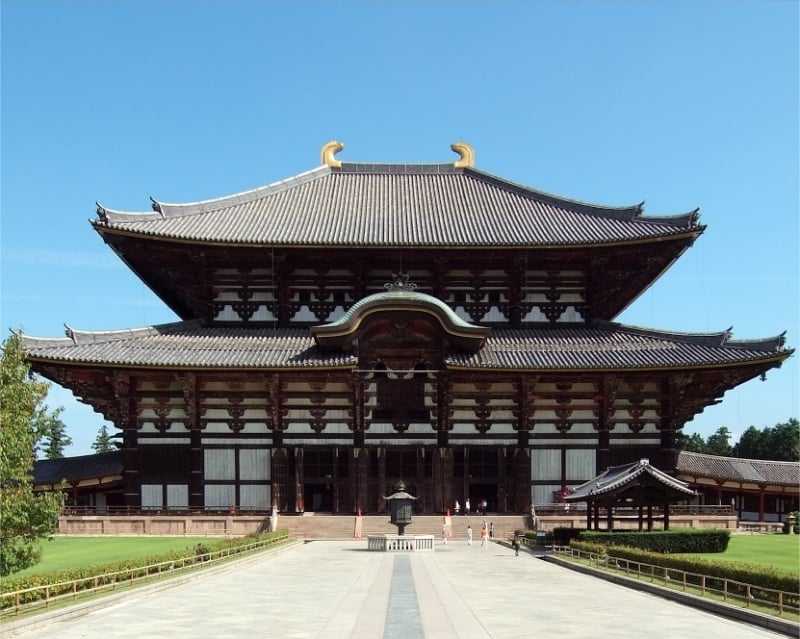 Image credit: Wiiii
While we might have said there's more to do in Nara than visit a temple, it's pretty much impossible to leave Nara without paying respects at Todaiji Temple. It would be like travelling to Paris without visiting the Eiffel Tower!
Within the main hall (which also happens to be the world's largest wooden building), a huge Buddha statue stands as the centrepiece. At 15 metres tall, his open hand alone is as big as one person! A popular attraction within the hall itself is a pillar with a hole in it that's supposedly the same size as Buddha's nostril. It is said that whoever can squeeze through the hole would be granted enlightenment in their next life. Why not challenge your slimmest friend to give it a try?
Address: 406-1 Zoshicho, Nara, Nara Prefecture 630-8211, Japan
4. Experience Sakura at Mount Yoshino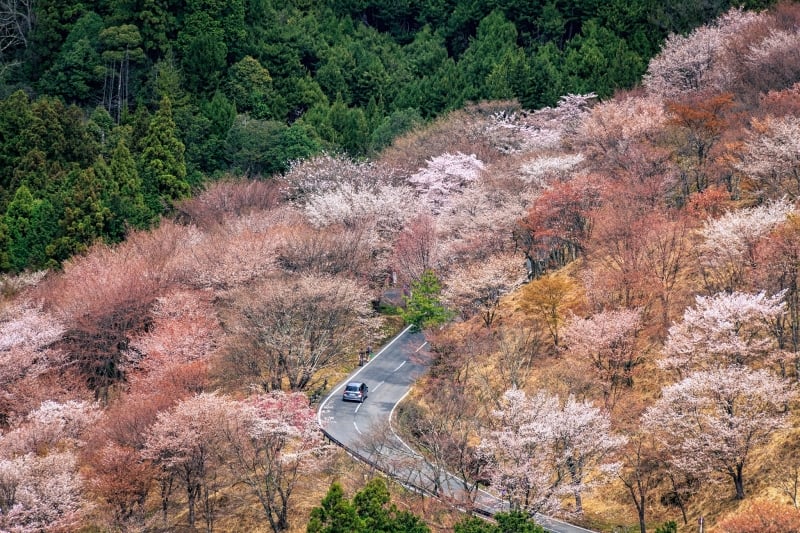 Image credit: Reginald Pentinio
Of course, there's no better time to visit Japan than during spring when the entire country is enveloped in swaths of sweet pink. If you're in Nara, it's worth a hike up Mount Yoshino, and perhaps there you'll understand why it's considered Japan's most famous ohanami spot.
The flowers bloom from late March till early May. Though if you're a little late to the party, the trees near the peak of the mountain bloom a week later so you might still get a chance to enjoy an ohanami picnic then.
Getting there: Take a train to Yoshino Station, switch to Yoshino Ropeway to get to Mount Yoshino before making your ascent.
5. Witness Mount Wakakusayama set on fire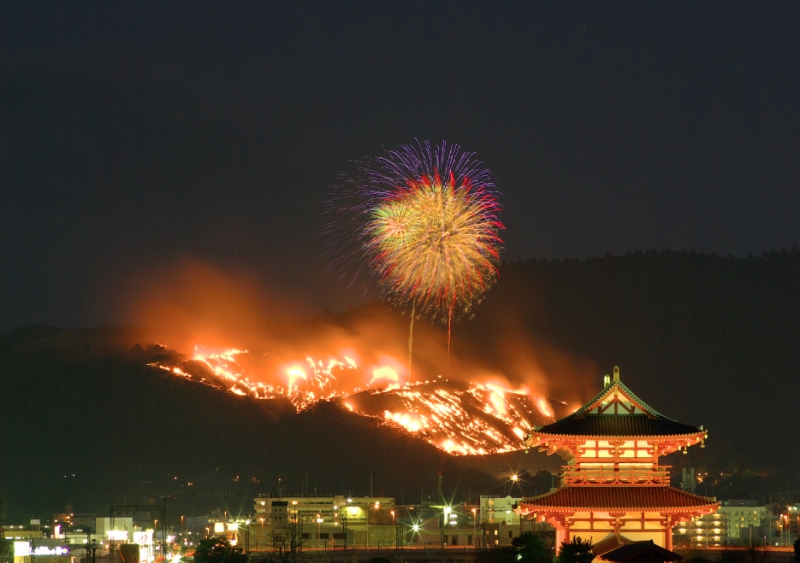 Image credit: Nagoya Tarou
You didn't read that wrong. It really is a festival dedicated to an entire mountain set on fire. It's an ancient mountain-burning festival, though the origins of which aren't exactly clear. Still, it's one of the biggest highlights in Nara, and a terrific event you shouldn't miss out on.
Take part in festival events such as throwing giant sheets of rice crackers and pigging out on delicious snacks. The lighting procession begins at 5.30pm, and a firework display follows the lighting of the lanterns, before the mountain itself is set on fire. Whether you watch it from the foot of the mountain to experience the heat of it, or from across the city, it's a complete visual feast. After all, how often do you get to brag about watching a mountain on fire?
Getting there: It's a short 15-minute walk from both Todaiji temple and Kasuga Taisha. Alternatively, you could walk or take a bus from Kintetsu Nara Station or JR Nara Station.
6. Hike through Soni Highland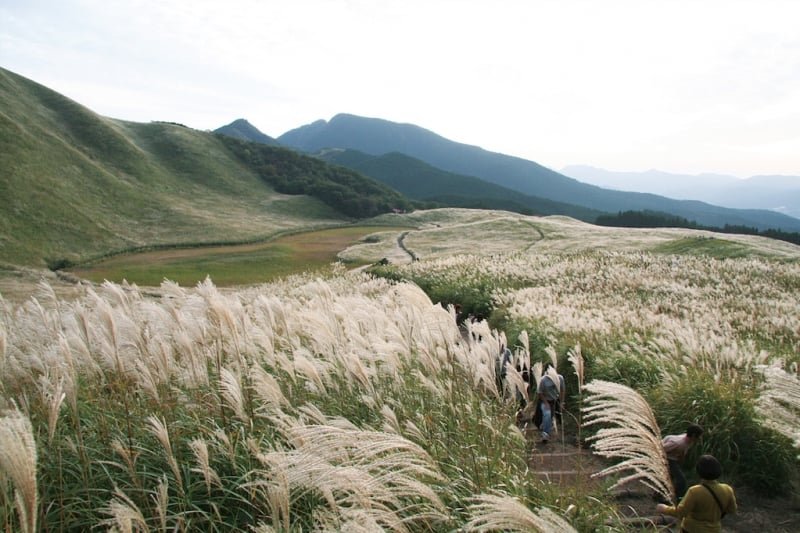 Image credit: Visit Nara
Some might say Soni Highland makes for a great day trip, but seasoned travellers would know there's nothing quite like being at the top of the hill at sunrise. Come autumn, swathes of gold sweep across the land as the sun rises. It's hard not to have your breath taken as you gaze into the horizon, looking over the gorgeous Nara countryside.
There's also plenty to see and do along the way. After an intense day of hiking, why not reward yourself with a good soaking in a hot spring with the sky above you. A hot bath followed by an ice cold beer is sure to end your day on a high note.
Getting there: From Nara Station, take the JR line to Sakurai Station before switching to the Kintetsu line to get to Nabari Station. There, a bus will take you to Soni Highland.
7. Feed deer at Nara Park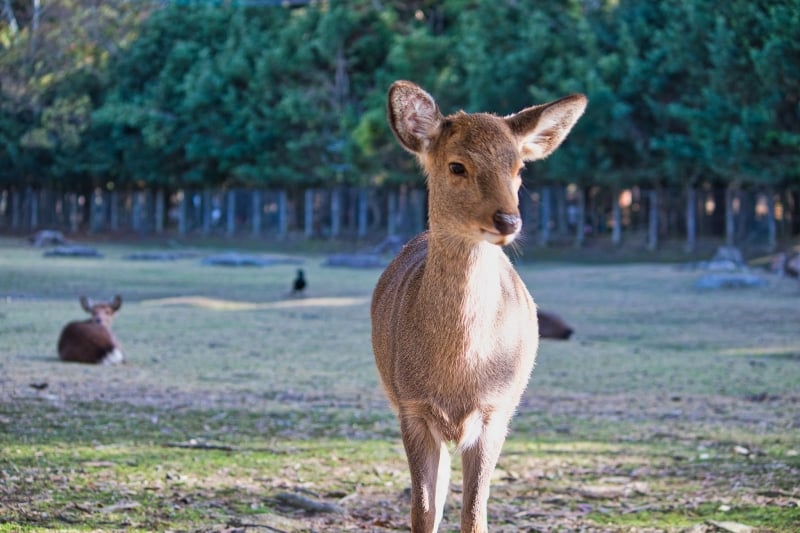 Image credit: Eric Jiang
A trip to Nara is not complete without popping by Nara Park to feed some of the most adorable deer around. Deer crackers known as senbei are available for sale all throughout the park, though we do recommend hiding them well as some deer are known to be a little more than persuasive in seeking out treats.
It's also worth pointing out that the deer are rather polite, too! If you bow to them, they would bow back!
Getting there: It's a 5-minute walk from Kintetsu Nara Station.
There's so much to see and so much to do while in Nara, so perhaps consider staying for more than just one day?
Also read: 8 Reasons to Visit Kanazawa, Japan — Kyoto's Less Touristy Counterpart