One is a bustling (read: bordering on chaotic) city, the other is a sleepy laidback town. Two vastly different experiences, yet both are located only within a 5-hour bus ride of the other.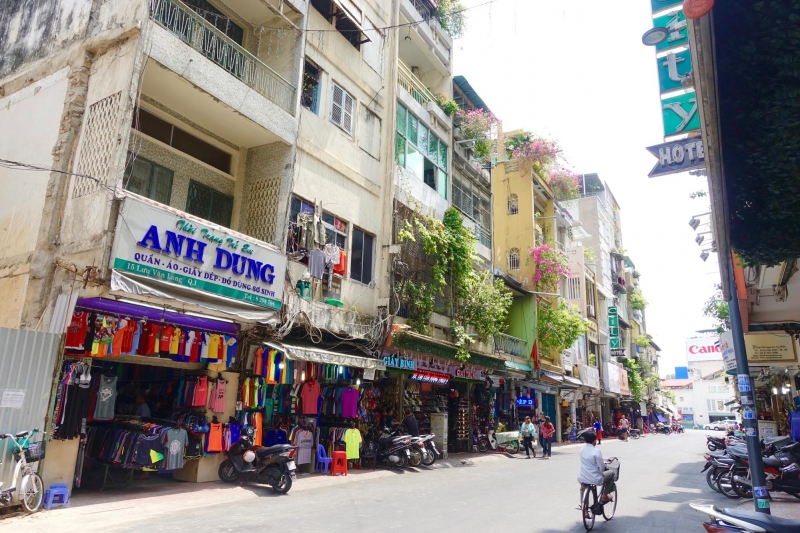 Indeed, you can try your luck at navigating the motorbike-laden roads of Ho Chi Minh on one day and relax in the coastal town of Mui Ne on another. If this sounds intriguing, follow this 4-day itinerary to see the best of what Ho Chi Minh and Mui Ne has to offer!
Day 1 in HCM: Ben Thanh Market + Sightseeing + Night bus to Mui Ne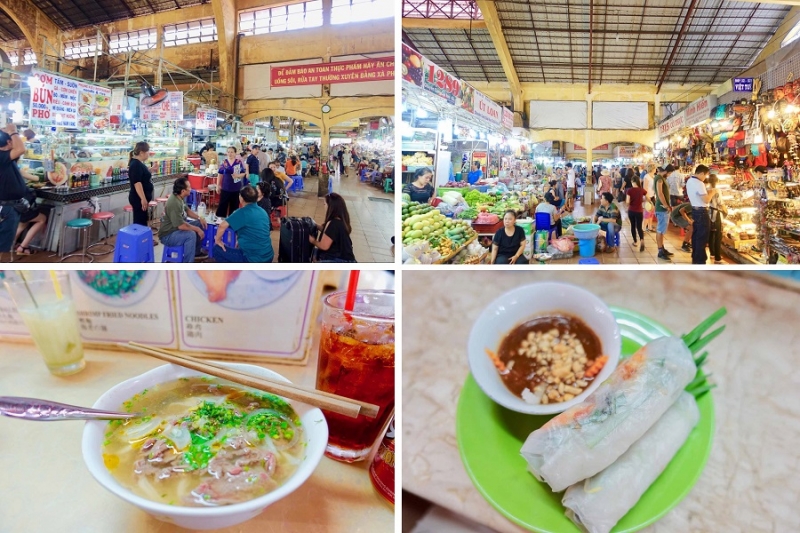 There are numerous flights to Ho Chi Minh (HCM) from various Southeast Asian countries; from Singapore, it only takes about two hours via a direct flight. There are plenty of hotels and hostels in HCM but we recommend staying near the Ben Thanh Market. Buses frequent the area and it's within walking distance of most of HCM's major sights.
Ben Thanh Market is a sprawling marketplace containing almost everything you can possibly think of. Meander through the labyrinth of stalls and you'll find a hodgepodge of local handicrafts, Vietnamese silks, fresh and preserved food products as well as a wide array of souvenirs. Visit the cooked food section for lunch, where you can sample the famous Vietnamese Pho (beef noodles soup) and Vietnamese spring rolls (consisting of pork or prawn wrapped with fresh vegetables in rice paper).
Ben Thanh Market
Address: Chợ, Lê Lợi, Quận 1, Hồ Chí Minh 700000, Vietnam
Opening hours: 7am-7pm, daily


After your hearty meal, set out to check most of HCM's major sights off your list. They're all within walking distance, making for a good way to walk off your food coma as well. Visit the Gia Long Palace (top left), HCM City Hall (top right), Museum of HCM City (bottom left) and the Saigon Notre Dame Basilica (bottom right), just to name a few.
Gia Long Palace
Address: 65 Lý Tự Trọng, Bến Nghé, Quận 1, Hồ Chí Minh, Vietnam
Opening hours: 7.30am-6pm, daily
HCM City Hall
Address: 86 Lê Thánh Tôn, Bến Nghé, Quận 1, Hồ Chí Minh, Vietnam
Opening hours: 7.30am-5pm, weekdays only
Museum of HCM City
Address: 65 Lý Tự Trọng, Bến Nghé, Quận 1, Hồ Chí Minh, Vietnam
Opening hours: 7.30am-6pm,
Saigon Notre Dame Basilica
Address: 01 Công xã Paris, Bến Nghé, Quận 1, Bến Nghé Quận 1 Hồ Chí Minh, Vietnam
Opening hours: 6am-8pm, daily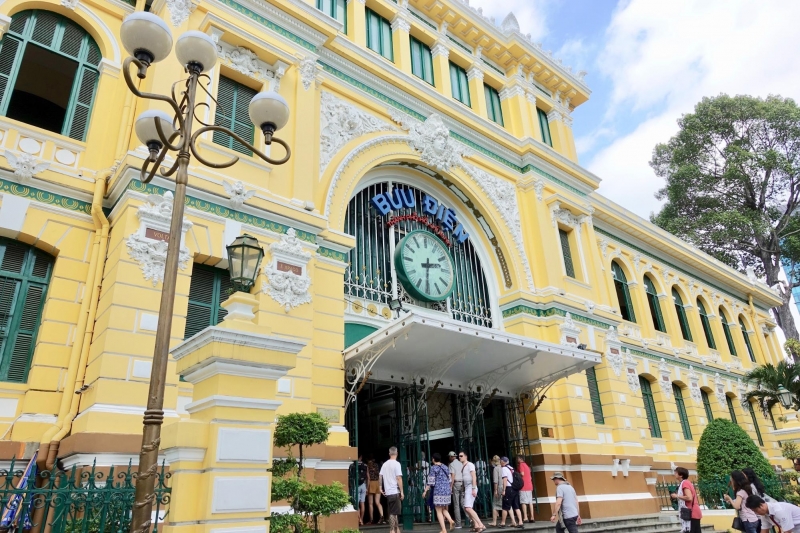 One must-see is the Saigon Central Post Office, which is instantly recognisable due to its stark yellow exterior. Venture inside to marvel at the elaborate interior or to take a few pictures with a few old-school phone booths (with phones that still work!). You can also choose to send a few postcards back to your friends and family back home!
Saigon Central Post Office
Address: 125 Công xã Paris, Bến Nghé, Quận 1, Hồ Chí Minh, Vietnam
Opening hours: 7am-6pm, Mondays to Saturdays; 8am-6pm, Sundays

The weather in HCM, however, can be rather unforgiving. The city has a tropical climate, resulting in high temperatures and humidity. Be careful not to dehydrate; break up your day by hopping into any of the cafés dotting the street for a cooling escape from the heat. Refresh yourselves with a cup of the renowned Vietnamese drip coffee (you'll be able to find this at Ben Thanh Market as well!) and indulge in some people-watching before continuing your exploration.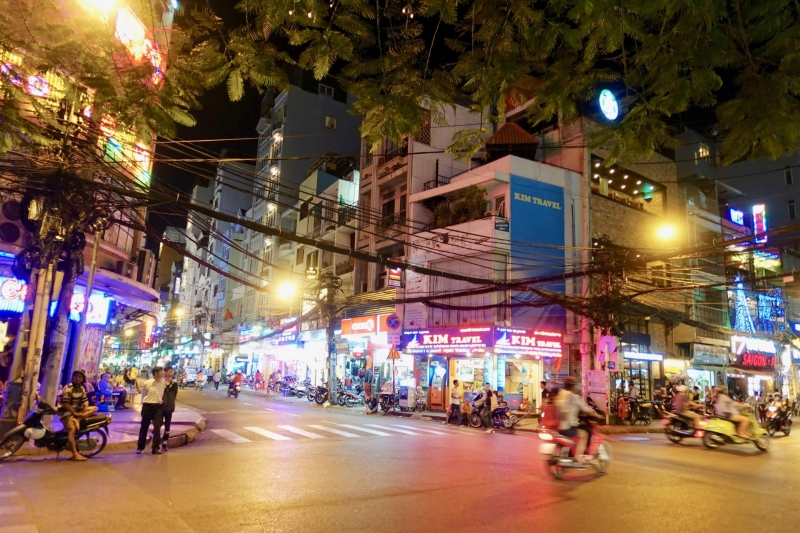 When night falls, start heading to where your night bus will depart from. There are numerous bus companies in HCM but the most reputed one would be The Sinh Tourist. There are morning, afternoon and night buses from HCM, which will bring you directly to Mui Ne in approximately 5 hours. A one-way bus ticket costs VND119,000 (~SGD7) and can be bought via their website. The night bus departs at 8pm (putting you in Mui Ne at 1am or so, inclusive of a short toilet stopover).
If you wish to store your luggage or backpacks for the day, the shop has a locked baggage room that you can use. This will allow you to explore the city freely with just a small day bag! Do check when you should check-in for your bus journey to avoid missing the departure. You can also furnish the staff with the address of your Mui Ne accommodation; the bus will be able to drop you off right at the doorstep.
The bus is spacious and comfortable, with each person having an individual berth to him/herself. There is enough legroom that will allow you to straighten your legs fully and you'll be placed either on the bottom or top bunk. The lights will be switched off for the duration of the journey but there will be some ambient light from the ceiling. Catch some shut-eye and you'll be in Mui Ne before you know it!
The Sinh Tourist
Address: 246 Đường Đề Thám, Phường Phạm Ngũ Lão, Quận 1, Hồ Chí Minh, Vietnam
Opening hours: 6.30am-10.30pm, daily
Day 2 in Mui Ne: Fishing Village + White Sand Dunes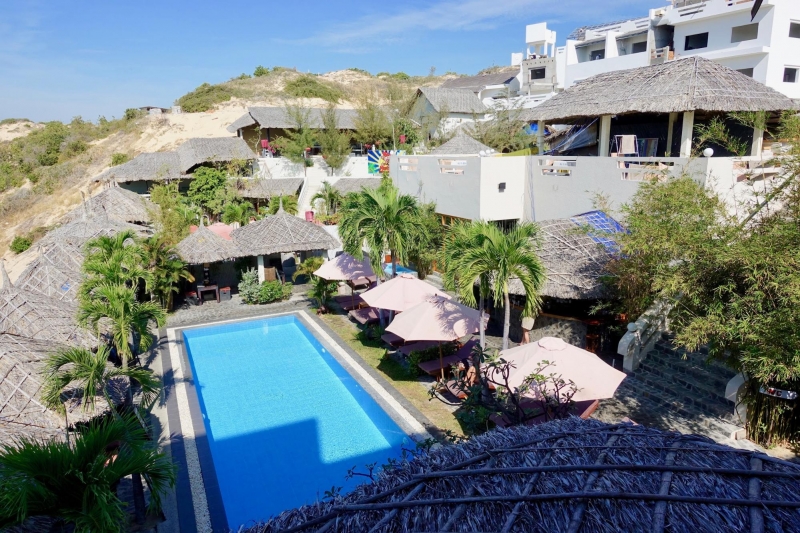 For your accommodation in Mui Ne, it's recommended to choose one that has a pool, which will offer a much-needed respite in the middle of the day. One good recommendation is the Mui Ne Bliss Hills Hotel, which came complete with sweeping views, a large pool and an outdoor jacuzzi. This hotel is also able to accommodate late check-ins, which makes it perfect for the night bus from HCM. It's also located only about 10 minutes from the beach on foot. The only downside is that this hotel is located at the top of a hill, which means that you'll have to climb a short slope to get to the reception.
Mui Ne Bliss Hills Hotel
Address: 69 Nguyễn Đình Chiểu, Phường Hàm Tiến, Thành phố Phan Thiết, Bình Thuận, Vietnam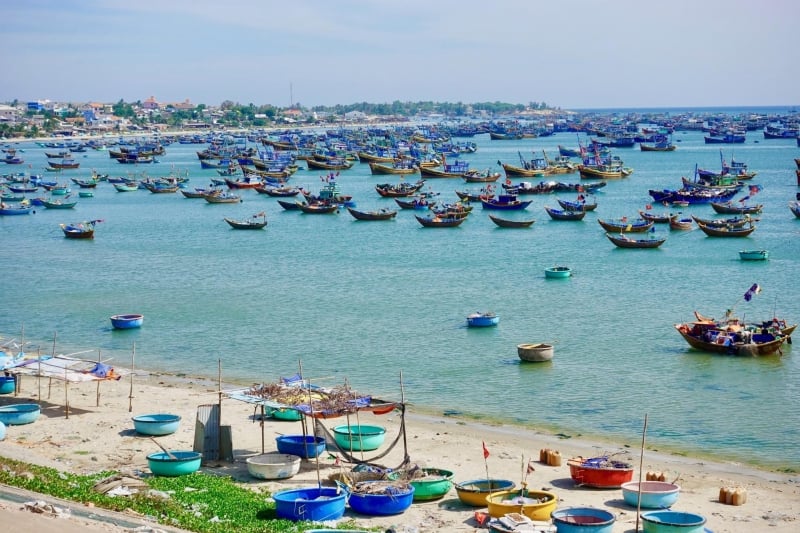 Gain some insight into the local's lifestyles by visiting a local Fishing Village. If you're an early riser, you can choose to make your way here in the early morning to witness the fishermen returning with their loot. Alternatively, you can choose to have a morning dip at your hotel before making your way to the village.

If you visit the Fishing Village on a tour, you might be given the option of riding in a basket boat (pictured left). These boats might look simple and unassuming, but do require some skill to handle. Otherwise, you can trawl through the fresh seafood for sale and choose some to be cooked for your lunch.
Mui Ne Fishing Village
Address: Located at the North end of Mui Ne Bay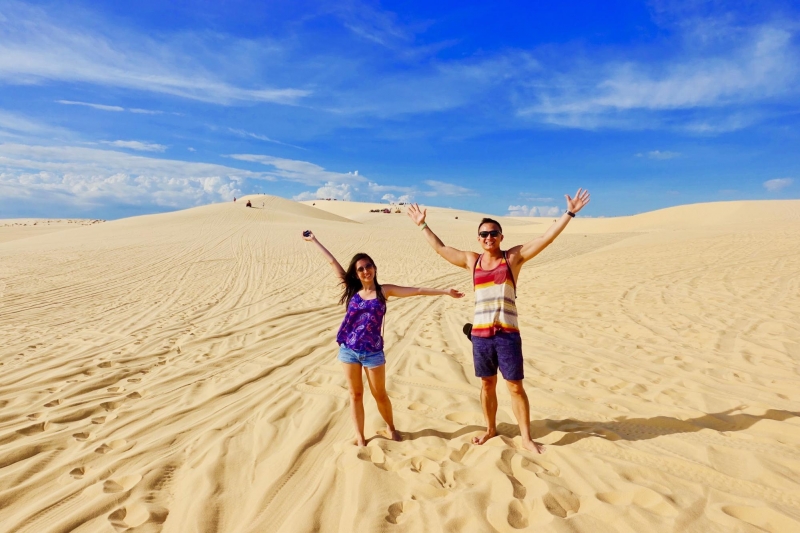 Next, head to the White Sand Dunes. These are located about an hour's drive from Mui Ne; for convenience sake, you can choose to go on a tour that will include both the White Sand Dunes and the Fishing Village. If you wish to take your time to explore each location, you can easily rent a motorbike or take a taxi to the area.

The White Sand Dunes occupy a significantly larger area than the Red Sand Dunes and look like they came straight out of a storybook. Simply revel in the vastness of the area; trek up and down the dunes or relax on the sand. If time permits, you may also wish to take an ATV tour of the dunes.

At the end of the day, reward yourself with a delightful seafood meal. Being a coastal town, Mui Ne boasts a wide variety of fresh seafood to choose from. There are numerous seafood joints along the streets, so simply pick one and dig in!
Day 3 in Mui Ne: Fairy Stream + Red Sand Dunes + Bus back to Ho Chi Minh + Night Markets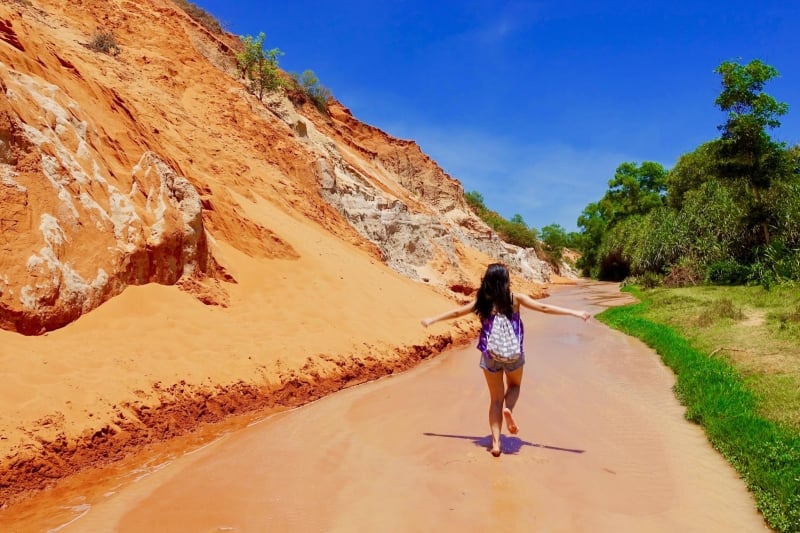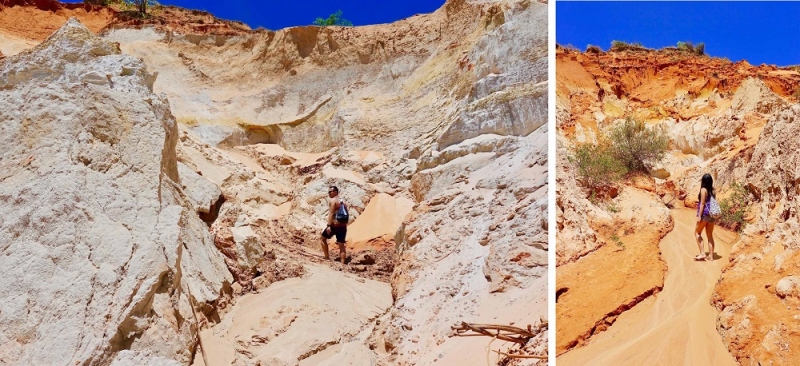 On your second day in Mui Ne, wake up early and take a taxi from your hotel to the Fairy Stream, one of the town's most iconic natural beauties. The Fairy Stream consists of a reddish-coloured stream that runs through red sand cliffs. Colloquially referred to as a mini 'Grand Canyon' of Vietnam, the Fairy Stream is stunningly picturesque. Choose to go barefoot on a refreshing hike along the creek, as you explore the various rock formations.
It's recommended to either visit early in the morning or later on in the evening, as the midday sun will cause the sand/soil to heat up considerably.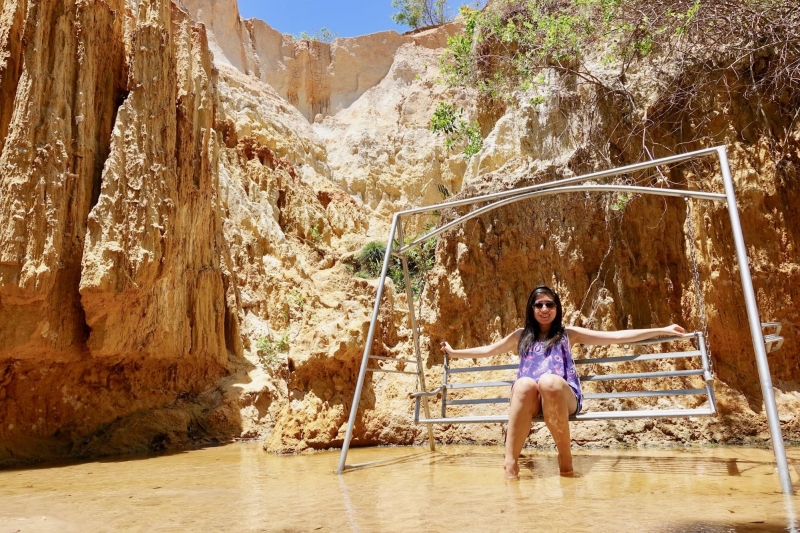 Should you get tired along the way, there is a metal swing that you can rest on as well as a café where you can grab a quick bite.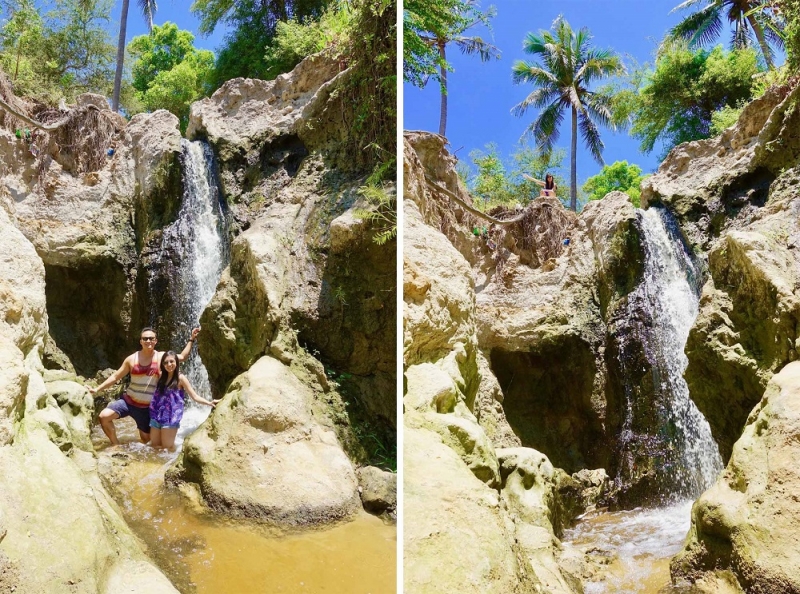 At the end of the stream, you'll come upon a bubbling waterfall. If you wish, you'll also be able to climb to the top of the waterfall via a metal ladder. You'll go out the same way you came, so take your time to thoroughly explore the area before leaving!

Once you're done with the Fairy Stream, take a 10-minute taxi ride to the Red Sand Dunes. Bet you never expected to find sand dunes in Vietnam, let alone explore two of them!

Rent a board and try your hand at sandboarding down the dunes. Wax is rubbed onto the underside of the board, which will allow you to effortlessly slide down the dunes. Before you can slide down, however, you'll need to climb to the top – this is, by all means, no easy feat.
Once you're done, head back to your hotel for a quick washing up before catching the 1pm bus back to HCM. If you're staying at the Mui Ne Bliss Hills Hotel, the bus will pick you at the bottom of the hill.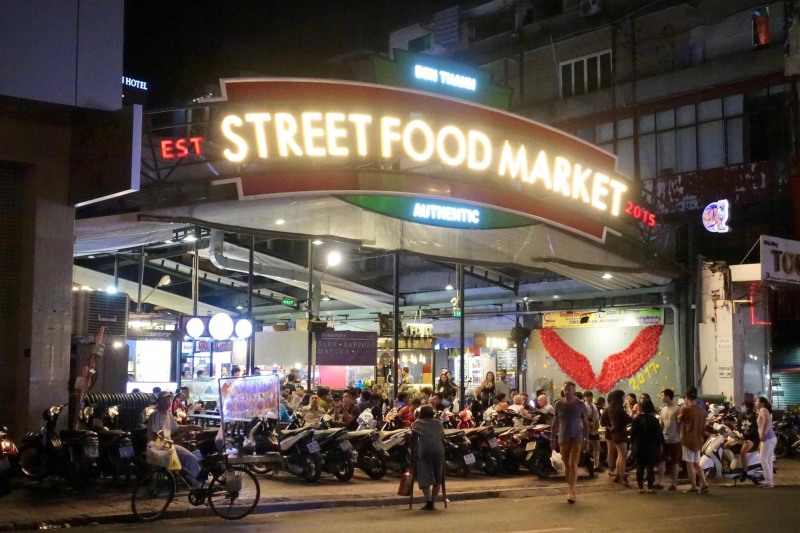 The bus will arrive in HCM around 6pm (depending on traffic),  just in time for dinner. Check out the Ben Thanh Street Food Market, a trendy hotspot that opened in 2015. The walls are adorned with graffiti and fairy lights hang overhead; think of it as a covered hipster market of sorts with various stalls peddling local fare.


To add to the atmosphere, there's even a live band playing on weekends The Ben Thanh Street Food Market was built to cater to tourists who were hesitant to consume street food due to concerns about hygiene. It hence provides a safe environment where street food can be sold and consumed freely!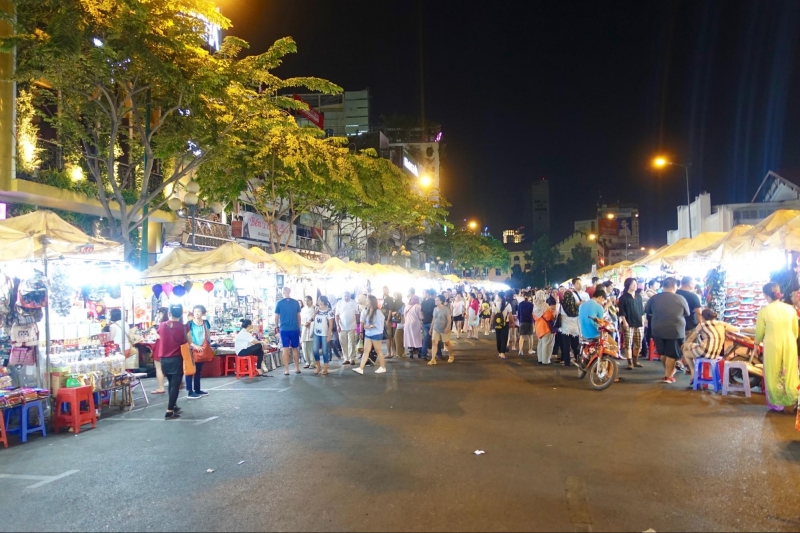 Spend the rest of the night indulging in some retail therapy at the nearby night market.
Ben Thanh Street Food Market
Address: 26-28-30 Thủ Khoa Huân, Phường Bến Thành, Quận 1, Hồ Chí Minh 700000, Vietnam
Opening hours: 9am-11pm, daily
Day 4 in HCM: Café-hopping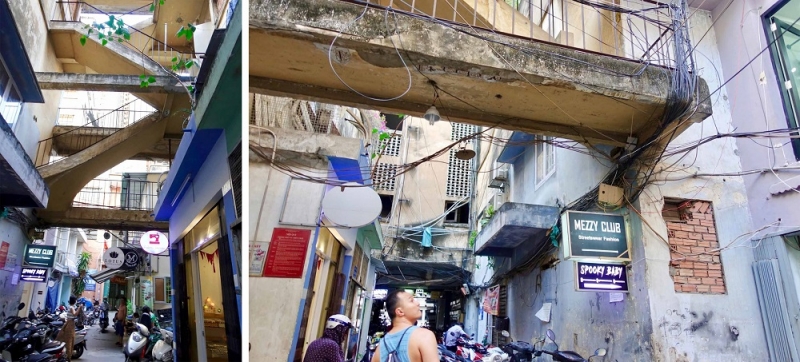 One thing about HCM is that it has many surprises up its sleeves. You never know what you'll stumble across! One case in point would be this unassuming concrete building – at first glance, it looks like a typical abandoned building but upon further exploration, you'll find that the building is actually home to numerous hole-in-the-wall cafés and boutiques!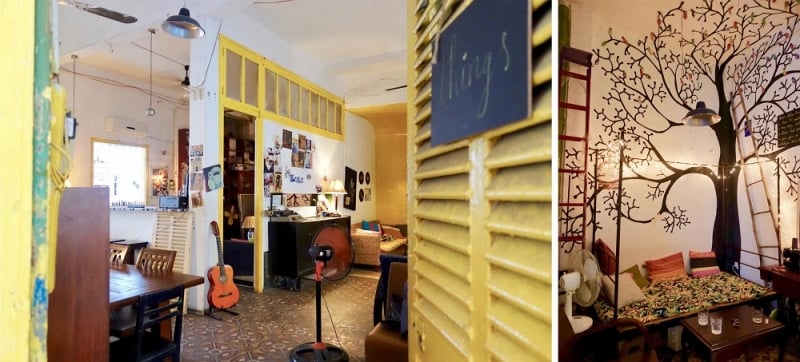 Venture up the stairs and you'll find an eclectic range of quaint and quirky cafés. The prettiest of the lot would be Things Café, which offers a serene oasis from the external chaos. There are various seating areas within the café, with the most popular being a comfortable couch (big enough for you to stretch your legs out on!) nestled against a wall mural depicting a tree.
Things Café
Address: Chung cư, 14 Tôn Thất Đạm, Phường Nguyễn Thái Bìn, Quận 1, Quận 1 Hồ Chí Minh, Vietnam
Opening hours: 9am-10pm, daily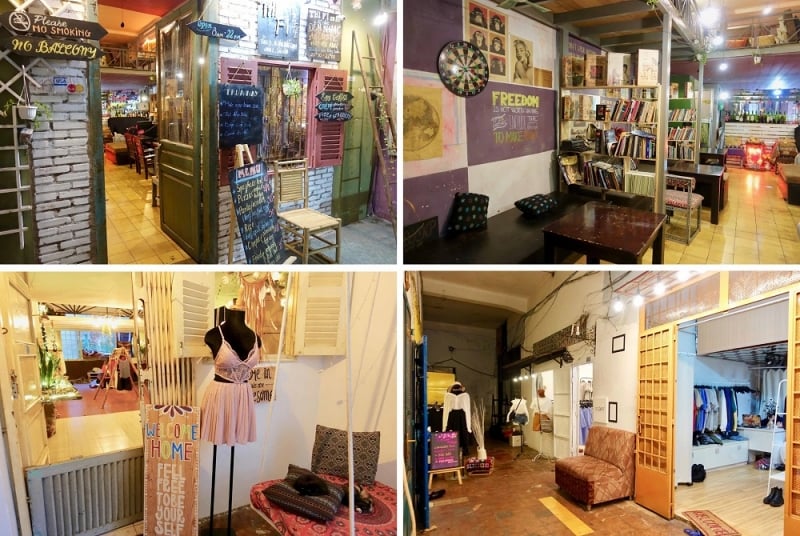 Dedicate an entire morning or afternoon to exploring the four floors worth of hidden gems. Who knows, you might even be able to score a couple of unique vintage finds!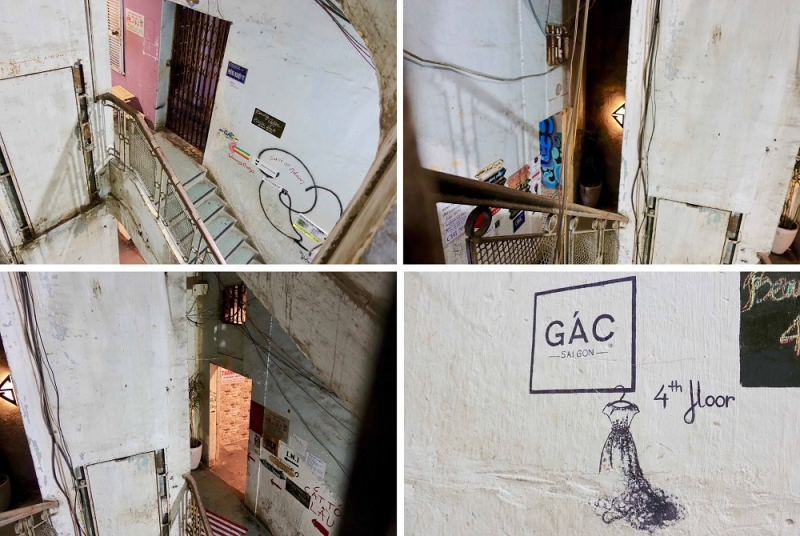 Besides the cafés and boutiques, the building in itself is a delight to explore.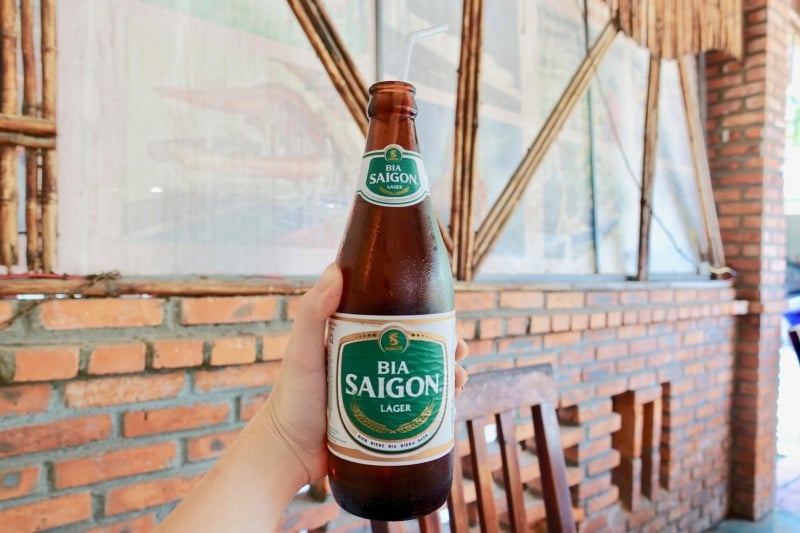 After your café-hopping adventure, it's time to start heading to the airport for your ride home. Before you depart, however, don't forget to have your fill of (cheap and good!) Saigon beer!
So the next time you're in Ho Chi Minh, don't simply focus on trawling the city. Mix things up a little and vary your experience with a retreat in Mui Ne. All you have to do is to pick a long weekend, apply for a day's leave and you'll be good to go!