Though a less-explored destination in Australia, Perth is a beautiful place that is absolutely worth visiting for a truly unique Australian experience. Other than its breathtaking coastline, Perth is a perfect harmony of urban life and nature, perfect for Singaporeans who want to experience the great outdoors while still enjoying the luxuries of a metropolitan city.
But even if you're eyeing some of the more luxurious experiences that Perth has to offer, it's not an impossible feat to experience them all for cheap, as long as you know where to look!
Here are some of the best budget-friendly activities you can do in Perth that will still allow you to pamper yourself with the finer things in life:
Experience the luxury of Perth on a budget and enjoy amazing travel offers and freebies from
UOB Travel
!
Exclusively for UOB Cardmembers, redeem a complimentary luggage when you book one of the attractive Western Australia land packages available. Explore Perth and its surrounds from as low as S$498, valid until 31 May 2019.
Enjoy a cuppa and breakfast at The Botanical Café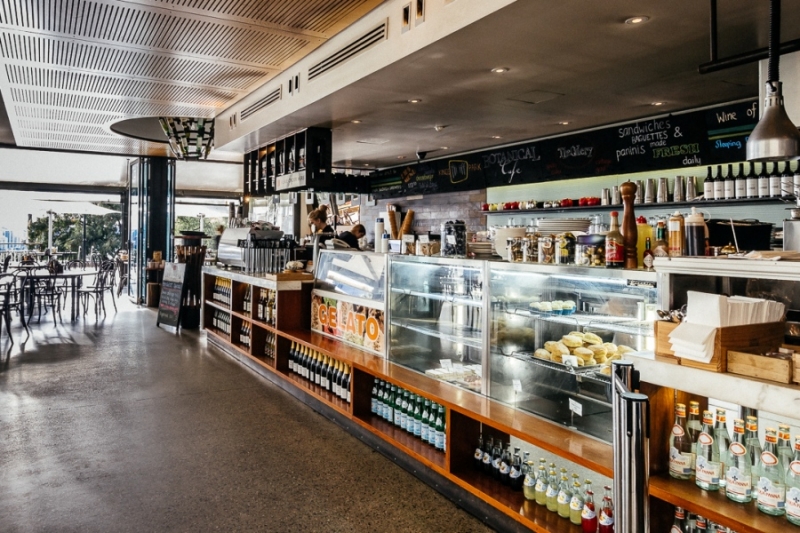 They say the best way to judge a place is by its coffee. While not exactly world-renowned in this regard, Perth is still home to some luxurious but affordable cafés serving quality grub and coffee.
One of the highlights is The Botanical Café, located strategically in Kings Park, which is nestled in the heart of Perth and one of the largest inner city parks in the world. If you're a nature lover who also can't get enough of the bustling city life, you can fancy having a great cuppa for less than AUD5 while enjoying breathtaking views through the floor-to-ceiling glass panels, of Perth's high rise buildings and the tranquil Swan River.
If the neighbouring Fraser's Restaurant is slightly out of your budget, you can still enjoy million dollar views and delicious grub made from the freshest local Western Australian produce, along with a glass of The Botanical Cafe's very own house wine – all within the price range of AUD15-20.
Hop on a segway to experience the city
If you're in the heart of the city and looking for a way to get around, there's no denying that segway rides are perhaps the coolest and most unique ways to commute in Perth. While segways are usually pretty pricey to rent and ride on your own, you can experience it for an affordable price by joining a Segway Tour.
These guided tours let you cruise through the city's highlights, from Fremantle to Rottnest Island, all while learning about the rich history and culture from the experienced guides. A perfect get-around for those who don't like to do much walking on vacation, a segway tour will allow you to experience so much more than on a walking or bus tour, while enjoying the luxury of not having to take a single step to experience the city on foot!
Have a gourmet meal made from the finest local ingredients at Subi Farmers Market
There are many great restaurants around Perth, but these often come with a hefty price tag. If you want a truly local experience, all while still being able to enjoy great gourmet products at affordable prices, farmers markets are absolutely the way to go.
In particular, the Subi Farmers Market is one of Perth's oldest original markets and is especially renowned for providing an authentic local experience. You can find a wide selection of the freshest local produce and locals flock there weekly to enjoy anything from fresh fruit, vegetables, meat and spices to mouth-watering sweets and desserts.
For tourists, the main attraction of the markets is the number of stalls offering affordable breakfast and brunch options, often using the very produce that can be found at the market. Instead of shelling out half a fortune at an expensive restaurant, indulge in a quality meal made from the finest ingredients at the Subi Farmers Market.
Indulge in fine wine at Perth's Wine and Food Festivals

Known for its wine, Perth is home to many wineries, vineyards and wine bars in the city and its surrounds. But instead of fussing about reservations and the amount it will cost to indulge in Perth's fine wines and dining, you can have a taste at the many wine and food festivals held every year. The city's yearly calendar is jammed packed with festivals, with at least one major festival happening every quarter. For foodies planning a trip to Perth, make sure to check out Wine & Food Events WA's festival schedule to see if you can catch one of these big festivals while you're there.
Coming up in its exciting lineup for 2019, Perth will be hosting the City Wine Festival from 7 to 8 June at Yagan Square, Wellington Street. You can expect all kinds of incredible local brews, from wines, beers, ciders to spirits, topped off with gourmet eats from local restaurants and food stalls. The festival will be held in the heart of the city, flanked by an incredible skyline and supported by live music from up-and-coming local DJs. For only AUD24 – 40, you can enjoy complimentary wine tastings, free wine glasses and a night full of fun. So grab a buddy and indulge!
Enjoy a romantic picnic under the stars at the Pinnacles
Perhaps one of the most unique spots in and around Perth, The Pinnacles Desert in Nambung National Park is a sight to behold. Just two hours out of Perth, you can witness thousands of limestone spires, that are over a million years old, jut out of the desert surface in one of nature's majestic feats of brilliance.
It's a picturesque sight both in the daytime and at night. Fortunately, you can witness both, and the changing colours of the desert, by heading to the Pinnacles at sunset hour. You can avoid the big crowds, and get a guided walk-through to learn more about how these beautiful limestone structures came to be, all while witnessing the sun setting over the Indian Ocean. At the end of it, you can close off the day by enjoying a romantic picnic under the stars!
For the adrenaline junkies, you can also explore the desert on a 4WD or sandboard down the Lancelin Dunes. With the 4D3N Picturesque Perth package from UOB Travel, you can enjoy a day tour of the Pinnacles, which includes a 4WD, koalas, sandboarding and a picnic lunch from only S$598.
Ride a camel into the sunset at Cable Beach
Camel rides on the sand aren't only a fixture in the Middle East. For much less, you can hop on for a sunset camel ride at Cable Beach in Broome. Take in the spectacular views of the Indian Ocean on one side and the sand dunes and red ochre cliffs of land on the other − all from the back of one of these majestic creatures.
There are also a ton of other free activities in Cable Beach that you can indulge in. Suntan on the beach, go for a dip in the ocean or take a leisurely stroll along the beautiful white shoreline at low tide. There are even colour-coded walking trails in the area that wind their way through the bushes and dunes and into the sea, allowing you to get the full experience of the place at absolutely zero cost.
In fact, with the 4D3N Broome Experience package from only S$498, you can enjoy a complimentary sunset camel ride at Cable Beach when you book with UOB Travel.
Catch your own lunch with Mandurah Cruises Wild Seafood Experience
If you enjoy going on cruises and fishing, the Wild Seafood Experience by Mandurah Cruises allows you to experience both for a great price. Mandurah has been the seafood centre of Western Australia for 100 years now, and it's home to an abundance of crayfish, crabs and lobsters. Not only can you take a tour of Mandurah on the cruise, but the best part is also that it comes with a seafood barbecue feast for lunch, featuring the freshest catches of the day that you caught with your own bare hands!
Get a great bang for your buck with this all-you-can-eat, or rather all-you-can-catch, seafood barbecue buffet!
With the 7D6N Perth and the Southwest package, explore not just Mandurah but also Perth city, Busselton, Pemberton and Albany from only S$838. Exclusively for UOB Cardmembers, you can redeem a complimentary luggage when you book this package through UOB Travel. But hurry because the promotion ends on 31 May 2019!
Wind down in luxury at Fraser Suites Perth
There are plenty of hotels located in Perth, which makes choosing the right one difficult, especially since many will set you back a pretty penny. To enjoy the luxury of space and amenities, instead of an ordinary hotel, you can get a uniquely luxurious accommodation experience for more value at a serviced apartment.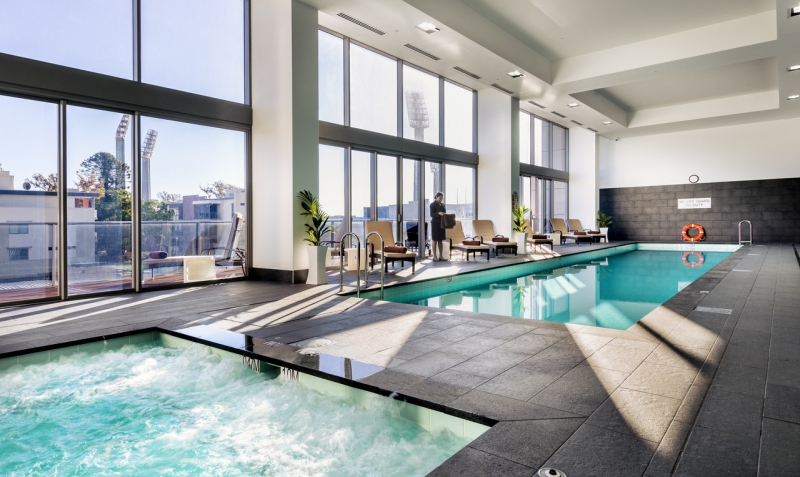 Conveniently located in the CBD, Fraser Suites Perth has all the amenities of a luxury hotel such as a swimming pool, spa, a fully-equipped gym, and even a great restaurant in the lobby. Other than more living space, it offers more amenities than the vast majority of hotels, such as in-room kitchenettes to complete your home experience while you're travelling out of town. If you're tired of spending money eating out in Perth, you can have a chill night in and cook up a sumptuous meal of your own using fresh ingredients from the farmers market and a bottle of Western Australia's finest local wines.
Book your stay at Fraser Suites Perth with UOB Travel and your UOB Card to save big and enjoy amazing discounted rates starting from only S$170/night!
Enjoy luxury for less in Western Australia with
UOB Travel
. Exclusively for UOB Cardmembers, you can
redeem a complimentary luggage
when you spend a minimum of S$3,500, valid only
until 31 May 2019
.
Experiencing the finer things in Perth doesn't have to be expensive at all! Find out more popular free things to do in Perth & surrounds here.
---
Brought to you by UOB Travel and Tourism Western Australia.