What comes to mind when you speak of Australia? You'd probably think of the Sydney Harbour Bridge, Great Barrier Reef, Australian Outback or perhaps the Great Ocean Road. I'm sure Fraser Island would never (read: NEVER) cross your mind! I'm not surprised! This island paradise off the Southern Coast of Queensland is one  of Australia's best kept secrets. Shhhh… Let's keep it a SECRET! Will yah?
FUN FACT: Fraser Island is the largest sand island in the world. Could you just imagine that?! If that fact isn't enough to make you itch to go there now, let me share with you 10 more mind-blowing highlights:
1. Its 75 Mile Beach is literally 75 miles loooong!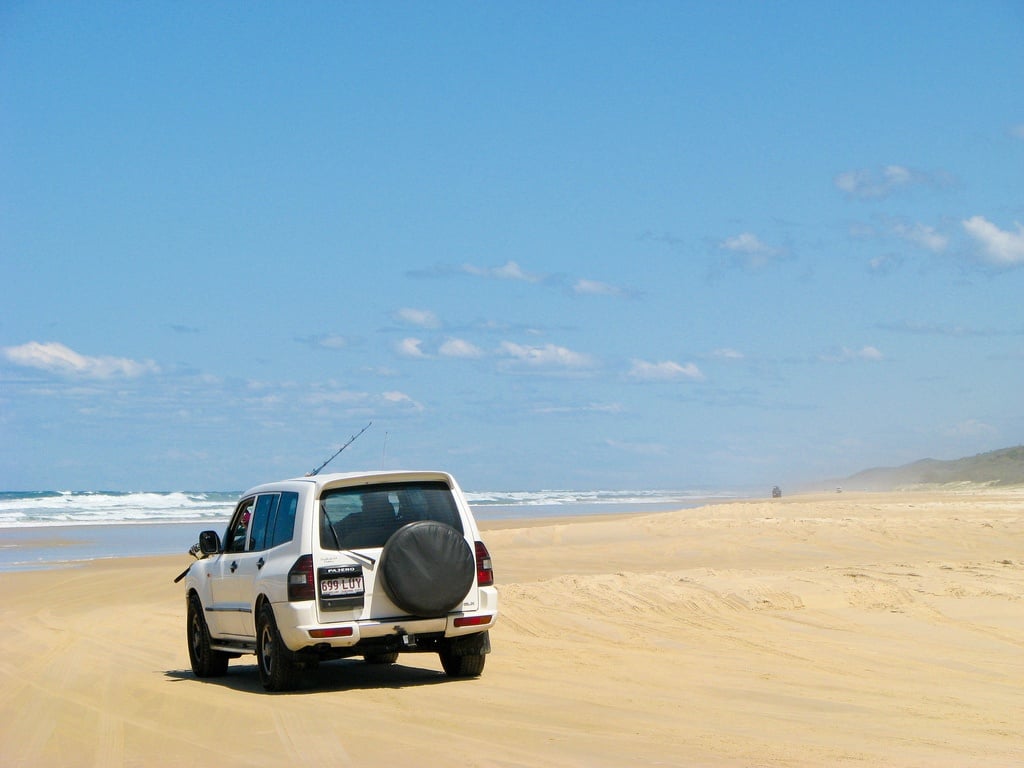 Image credit: Eduardo M. C.
This beach is exactly 75 miles in length! Woah, you'll never complete walking the entire stretch for a day! So, why not hop on a 4WD and go on an exciting road trip? You'll be greeted by many interesting points along the way too like the historic Maheno shipwreck and the popular natural jacuzzi, Champagne Pools.
2. This Maheno shipwreck is 8 decades old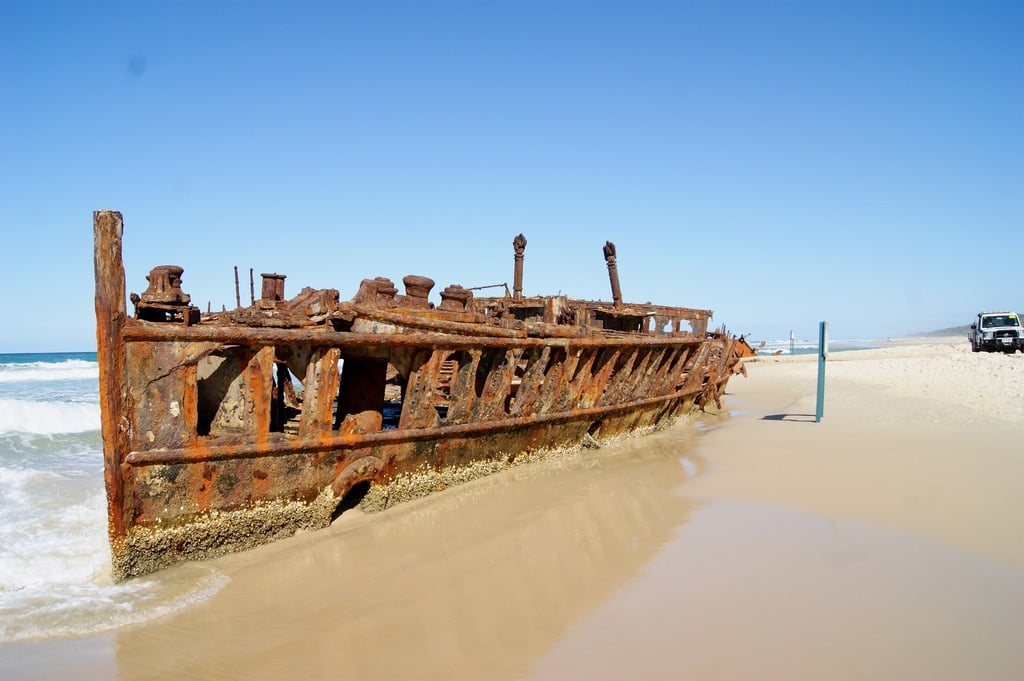 Image credit: Sarah
So, is this shipwreck worth stopping by? Definitely YES! On top of snapping away some amazing photos here, it's really great to have an up-close view of the remains of the once well-known trans-Tasman liner which was washed ashore on Fraser Island by a powerful cyclone in 1935. The shipwreck is 8 decades old — most likely older than any of its visitors, including you!
3. Their sands are not just white — they're multi-coloured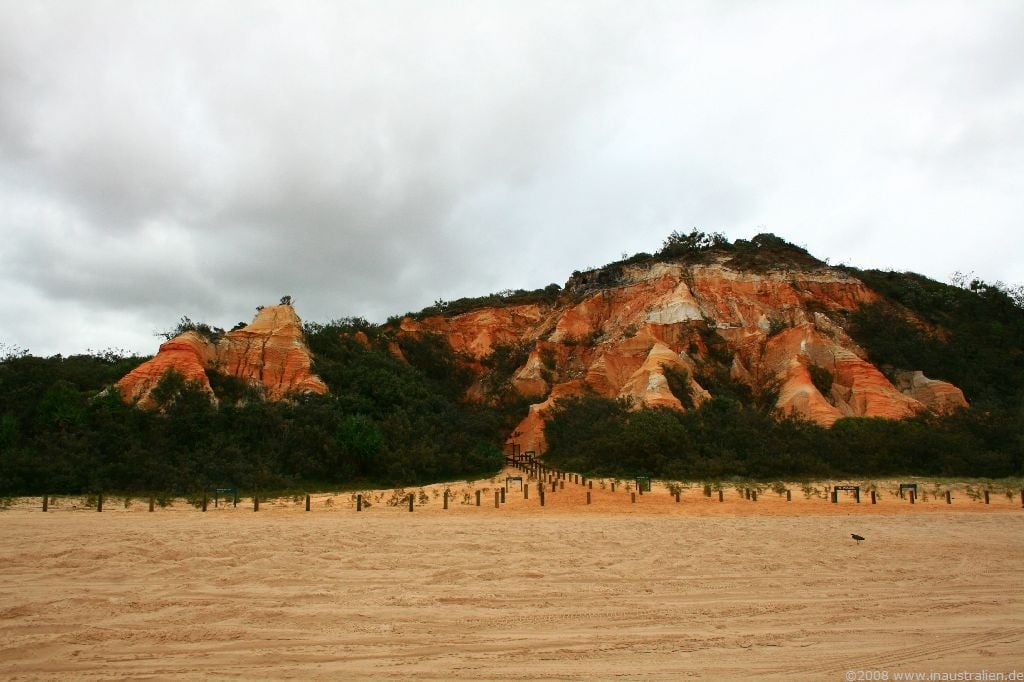 Image credit: Eulinky
Fraser Island is not only famous for its white sand; there's an array of colourful sands that will fascinate your eyes too! From the 75 Mile Beach, drive your way to The Pinnacles and marvel at the multi-coloured sand cliffs. You'll surely cry your eyes out if you forgot to bring your cameras here. This natural wonder is a great photo op location and truly a sight to behold!
4. The fresh water at Eli Creek is drinkable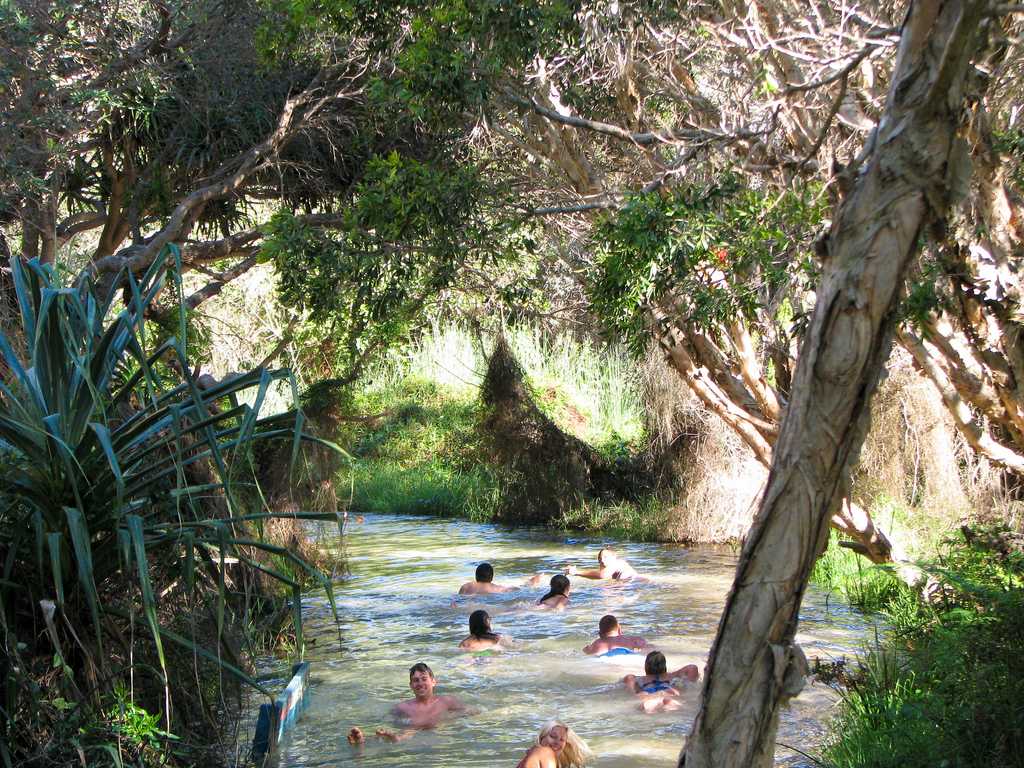 Image credit: Eduardo M. C.
Did you know that the crystal clear water at this creek is drinkable? Hell yeah! You might want to refill your empty water bottles here after the long road trip. Free water? Yes, please!
5. The island has over a hundred freshwater lakes

(left): Lake McKenzie | Image credit: Kim; (right): Lake Wabby | Image credit: Ray Lightyear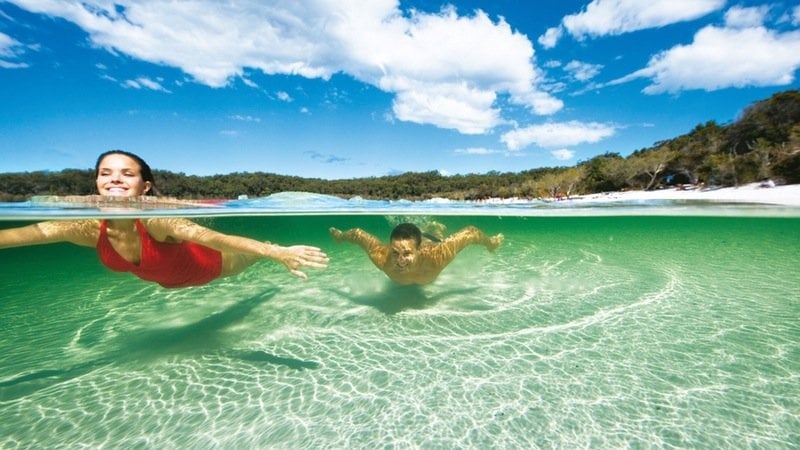 Swimming at Lake McKenzie | Image credit: Queensland.com
Eli Creek is not your only source of fresh water. There are over a hundred more! But the two most popular freshwater lakes are Lake McKenzie and Lake Wabby, the deepest lake on the island. Never leave Fraser Island without snapping your sexy poses at these two stunning lakes!
6. They take rainforest preservation seriously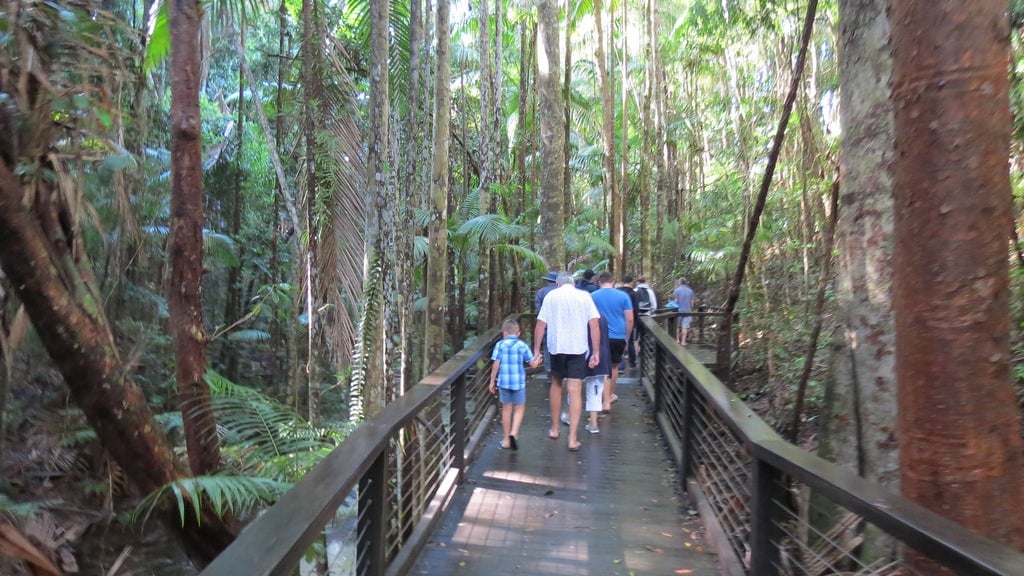 Image credit: Washed Over
If you're not the extremely outdoorsy one, the island has several boardwalk sites that allow you to go deep into the rainforest without putting on a full hiking gear. Head to the Central Station on Wanggoolba Creek and get ready to commune with nature. You will follow a boardwalk along Wanggoolba Creek that leads you to the rich rainforest. As you get deeper into the forest, always remember: Take nothing but memories. Leave nothing but footprints. Kill nothing but time. Oh yes, this actually applies throughout your whole Fraser Island trip!
7. The 90-km Long Fraser Island Great Walk will test your limits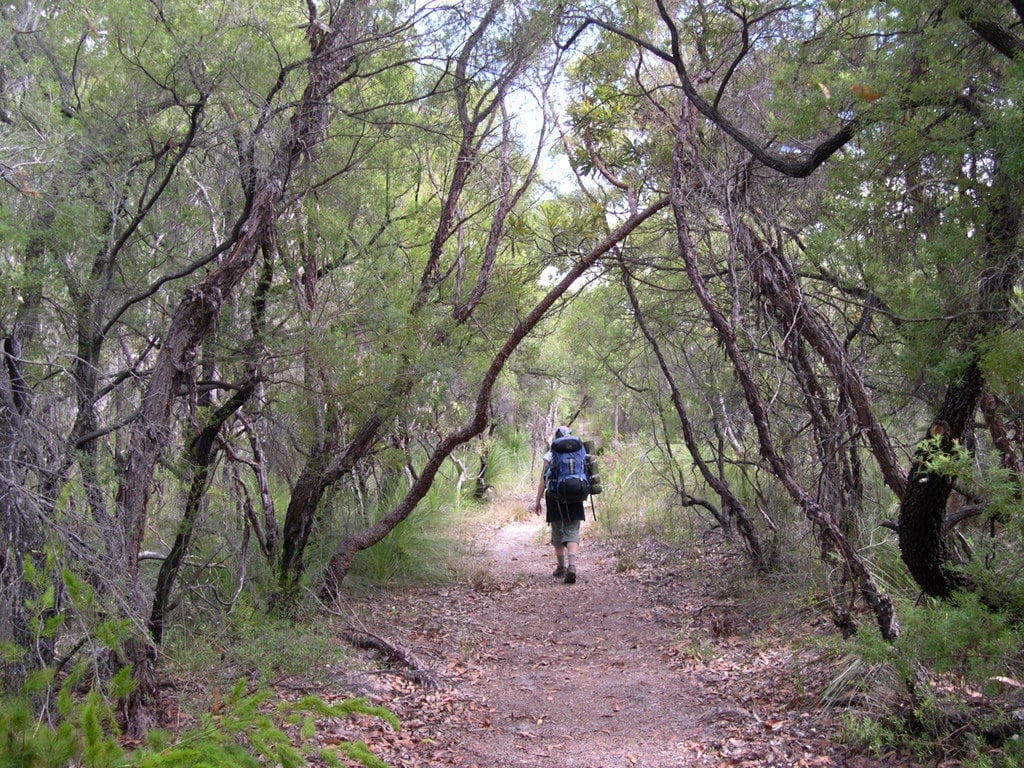 Image credit: Brant Arthur
Boardwalking not challenging enough for you? Push yourself to the limits by tackling the 90-km long Fraser Island Great Walk! Starting from Dilli Village and ending in Happy Valley, the entire 90-km Great Walk takes 6 to 8 days to complete. Don't worry though if you're still not up for this challenge, there are also short, easy trails available.
8. Conservation of Dingoes is of national significance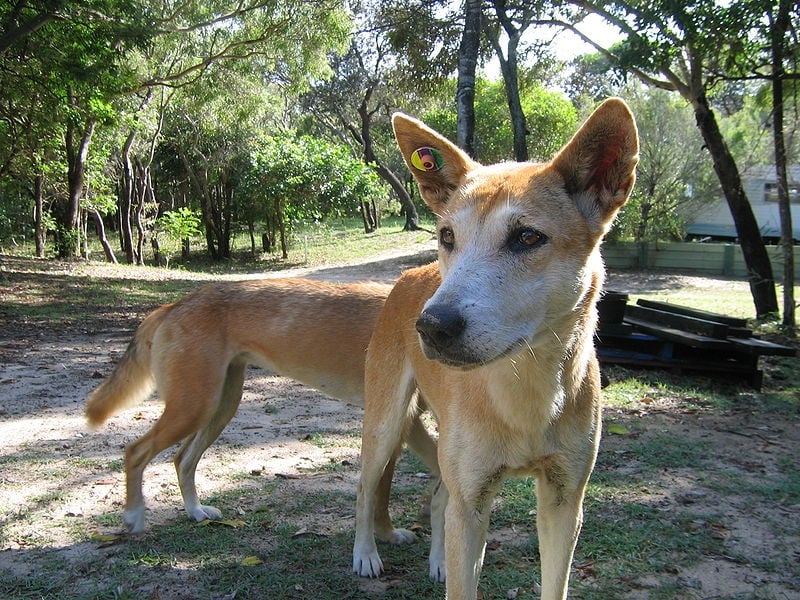 Image credit: Silje Ljosland Bakke
Animal lovers, especially dog lovers, will be happy to know that Fraser Island is home to the purest breed of Dingoes, distinct wild dogs that inhabit Australia. As you explore the island, you might spot some adorable ones at the beach, in the forest or just about anywhere. Do note that conservation of Fraser Island Dingoes is of national significance, so be careful not to disturb their natural habitat and behaviour when you see them.
9. Humpback whales pass by their coastal waters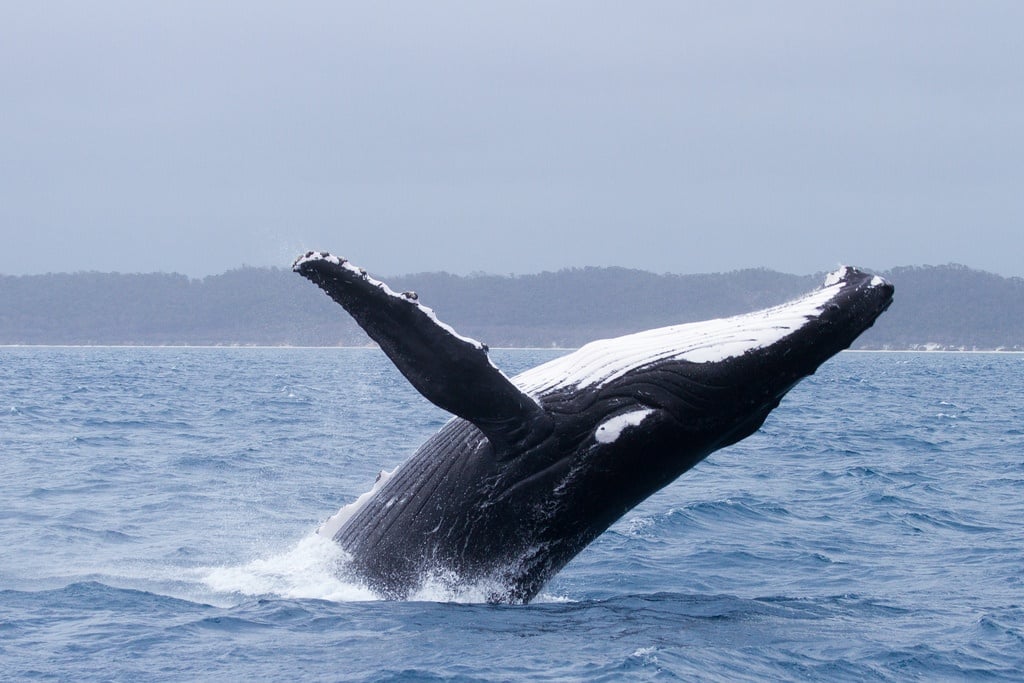 Image credit: Tchami
Here's another treat for animal lovers and wildlife enthusiasts out there! Visit Fraser Island between June and October, and you might just catch a glimpse of the colossal humpback whales. Head over to Indian Head, a coastal headland on the eastern side of the island, and wait for these friendly giants to pass by. The whale sighting is certainly something you won't soon forget!
10. Taking a scenic flight will complete your trip!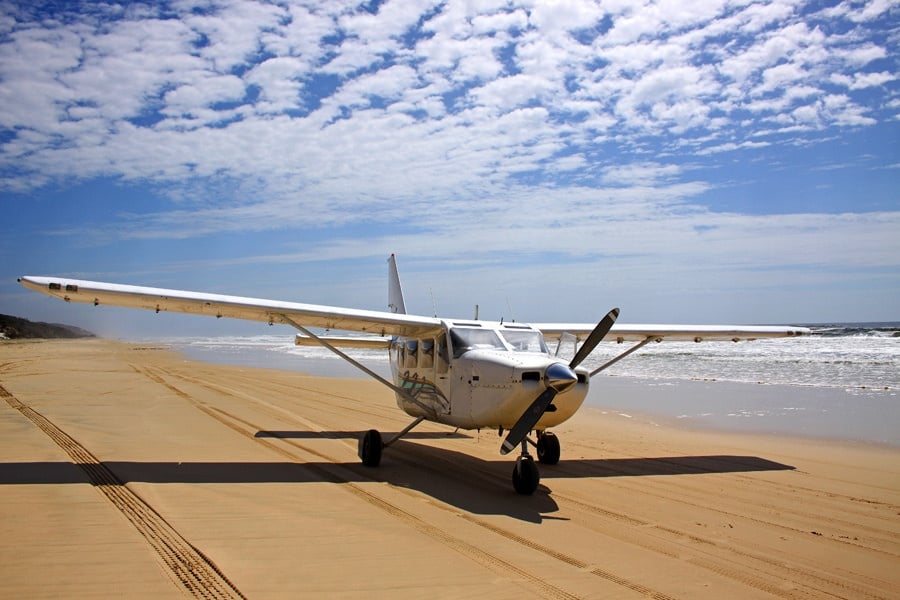 Image credit: Roderick Eime
Bring your Fraser Island adventure to a higher level (quite literally) by taking a scenic flight. Buckle up and get ready to be blown away by the beauty of the whole island up in the air. Words and photos are surely NOT enough to describe the feeling of wonder up above. The experience is definitely one for the books!
There you have it! Fraser Island is easily accessible from Gold Coast – Scoot off to a little slice of heaven on Earth right now. Get comfy on one of Scoot's amazing Boeing 787 Dreamliners, and you'll be at Fraser Island in no time.
Pack us in your luggage, won't you? Have fun!
---
Brought to you by Scoot and Tourism and Events Queensland.