Sloshed between the mighty currents of the Indian and Pacific Oceans, two of Oceania's most famous countries lock in their perennial tug-of-war. If it's not the Wallabies against the All Blacks in rugby, it's the Baggy Greens facing the Black Caps on the cricket field. But sports aside, even when it comes to vacations, many tourists are constantly confused over which to choose!
Both boast stunning otherworldly landscapes, are charmed with laid-back locals and offer insanely thrilling activities for everyone. How do we even make a decision? To ease your hefty burden, we take a closer look at some angles to decipher which of the two is better for you!
1. Which country can you cover more extensively in one trip?
Winner: New Zealand
When it comes to travelling, you'd want to see as much of your destination as you can. Each country has its unique sights, sounds, tastes and character. The best way to take all of this in is to venture beyond just that one city you will land in! Both Australia and New Zealand are dotted with must-sees across their landscape. So, which of these countries can you cover more of, in one trip?
For starters, Australia has a humongous land mass. In fact, it's the 6th largest country in the world and is almost as wide as America! There are no train services from Perth to Sydney, and the train ride from Melbourne to Sydney alone takes a whopping 11 hours. You probably won't be keen spending exorbitant sums on airplane tickets and being cooped up in a train for excruciatingly long hours, especially if your holiday is a short one. Unless you're planning a lengthy protracted expedition across the country, chances are, you'll have to narrow your Australian holiday down to a city and its surroundings.
In contrast, New Zealand is almost 29 times smaller than Australia and much more manageable to cover. Rental cars are a popular and affordable mode of transport for getting around this scenic country. If you are short of time, you can choose either the South Island or the North Island. Otherwise, the 3.5-hour ferry ride across the Cook Strait connects the two islands, and rental vehicles can easily be swapped in Wellington or Picton.
Since you can cover almost the entire length of each New Zealand island in the same time it takes just to travel between two Australian cities along the same coastline, I'd say that New Zealand tops this round.
Exploring the whole of New Zealand sounds insanely awesome! But there'll be so many activities to do, that you might just run out of cash halfway. What are your options? 

Withdrawing cash at overseas ATMs and paying for your purchases often include extra foreign currency charges! Instead, we recommend the

DBS Multi-Currency Account

(MCA). Its multi-currency feature via the linked DBS Visa Debit Card will

help you avoid paying foreign exchange fees

on your purchases abroad.
Here's how it works!
Step 1: Wait for the right moment
Wait until the value of the New Zealand Dollar or ten other currencies* drop to all-time-lows for you to exchange your Singapore Dollar with.
*Australian Dollar, Canadian Dollar, Euro, Hong Kong Dollar, Japanese Yen, Norwegian Kroner, Sterling Pound, Swedish Kroner, Thai Baht and US Dollar.
Step 2: Lock in those awesome rates by performing a funds transfer into your MCA
By transferring funds into your Multi-Currency Account, the amount of money in that foreign currency will be locked at that fixed rate. Even better, you can purchase any amount of foreign currency you want at that rate!
Step 3: Transact directly in that foreign currency using your DBS Visa Debit Card
You'll get the DBS Visa Debit Card when you open the MCA. And tadah! Now you can make transactions directly in New Zealand on the go! There's no need for you to handle petty cash and worry about losing it or having your wallet stolen.
 APPLY FOR YOUR DBS MULTI-CURRENCY ACCOUNT NOW!
Make your life easier and pay like a local overseas with the DBS Multi-Currency Account – trust us, we speak from experience!

2. Which country has more opportunities for wildlife-viewing?
Winner: Australia

For wildlife-lovers, Australia is simply paradise, beating New Zealand hands down. Friendly kangaroos, furry koalas, hairy-nosed wombats, strange-looking Tasmanian Devils and sleepy echidnas roam the country. If this list morphs from cute to fear-inducing, it will culminate in box jellyfish, blue-ringed octopus and the common death adder. Wildlife is simply aplenty in Australia, and once you're out of the cities, you're bound to have a dose of wildlife immersion!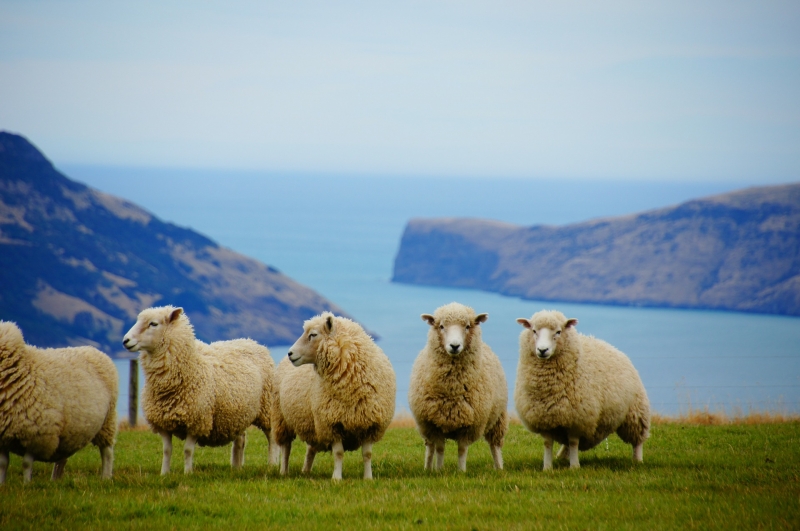 In a huge contrast, New Zealand has no venomous snakes or insects, even! And what can you find in New Zealand? Sheep, of course! Okay, to be fair, they do also have kiwis, yellow-eyed penguins and a diverse marine life. But Australia is definitely far more interesting.
3. Which country is better for budget travellers?
Winner: Draw
While not as cheap as Southeast Asia, their robust infrastructure means Australia and New Zealand both still comfortably accommodate those on a shoestring budget.
Hostels abound in cities, ranging from small boutique hostels to hostel chains such as Nomads, Base Backpackers and YHA (Youth Hostel Association). For shorter distances, there are affordable public buses such as Greyhound, Premier and McCafferty, though they tend to be cheaper on the East coast compared to the West coast. New Zealand has several bus companies for long-distance travel such as Naked Bus and Intercity. Both countries also have backpacker buses that allow you to hop on and hop off at different locations, the popular ones being Oz Experience in Australia and Kiwi Experience or Stray in New Zealand.
Food-wise, you don't have to dine in expensive restaurants if you're short on cash. Supermarket chains are found dotted in both countries. For self-catering, head to Pak'nSave, Countdown and New World in New Zealand, and Coles or Woolworths in Australia
All in all, a trip to New Zealand or Australia is no sweat for budget travellers, and the price of travel is also comparable for both. However, keep in mind that this varies among cities in the same country; for example, Cairns is a cheaper destination than Sydney or Melbourne while Auckland tends to be less expensive than its touristy counterpart Queenstown.
Hostels are definitely more economical than those flashy hotels. But since you'd be bunking in with strangers, it would be unwise to leave wads of cash lying around. Even placing your money in your locked luggage doesn't cut it these days!
Instead, you should store your Australian or New Zealand dollars in a DBS Multi-Currency Account. That way, you just need your linked DBS Visa Debit Card for payments – no need to worry about thieving scoundrels! Plus, this comes in really handy for scatterbrains (like us) who will be much better off travelling cash-less.

4. Which country has more scenic nature?
Winner: New Zealand
This is a hard one, and we can only imagine travellers up in arms debating this point. However, we're going to pick a side and declare that New Zealand is simply more scenic.
Yes, the beaches are probably better in Australia. At a glance, the breathtaking Whitsundays will steal your heart and even New Zealand's Ninety Mile Beach is unable to hold a candle. Off the coast, Australia also boasts barren outbacks, the mysterious Uluru, its own dramatic Australian Alps.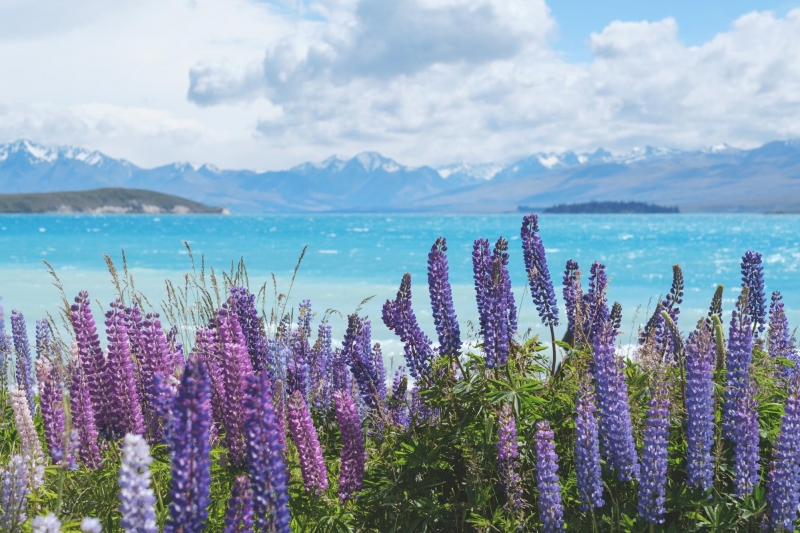 However, when it comes to mountains and lakes, you simply have to drive through the South Island of New Zealand to revel in the country's glorious nature – peaks after lofty peaks, lush valleys, magnificent waterfalls, sparkling turquoise lakes and magical fjords.
New Zealand's beauty is compact and accessible for all. If you want to absorb its full glory, we recommend taking on one of the nine Great Walks of the country, such as the Milford Track or Routeburn Track. Alternatively, trains are popular amongst tourists for their immense sightseeing value. The Northern Explorer links Wellington and Auckland through the North Island's volcanic heart and across scapes like Tongariro National Park and the famous Raurimu Spiral. The TranzAlpine is arguably the most famous route, linking Christchurch with Greymouth across the breathtaking Southern Alps.
5. Which country has more exciting cities?
Winner: Australia
Beyond the rolling hills and shimmering lakes, lie the concrete jungles where dreams are made of. Since major cities are where the entertainment hubbub congregates, which country has more fun cities to frolic in?
Australia's coast is plastered with cities offering exciting activities. From West-side Perth to Sydney in the East, there's endless fun to appease everyone in the family! Along the Gold Coast, the gleaming beaches beckon fun-in-the-sun just as much as those thrilling theme parks like Movieworld and Seaworld. In Sydney, Sydney Harbour Bridge remains a fan-favourite with the slew of increasingly trendy hipster cafes awaiting in the streets below. Melbourne's a bustling shopping epicentre can hold its own as well. I can wax lyrical about city attractions and Australia has them all.
When it comes to cities, perhaps only the Auckland harbourfront is New Zealand's one true metropolis. This sprawling economic hub is the country's biggest city and where most tourists stay. Granted, the "City of Sails" does have pretty impressive attractions. The death-defying plunge off the Sky Tower should definitely be on your bucket list. There's also Waitemata Harbour to sightsee and shopping at Queen's Arcade. But beyond Auckland, other cities are much smaller and don't draw crowds as big as Australian cities do. In New Zealand, I'd say true beauty lies beyond the concrete grid so you shouldn't stay within its cities for long.
6. Which country has a better food scene?
Winner: Australia
Food, glorious food! Foodies don't scrooge over their meals. If you're dead serious on having only the authentic and freshest flavours on your holiday, then you have to think about which country is yummier.
Australia is peppered with a full platter of different dining options! The country has opened its doors to a host of international cuisines and the melting pot has pushed culinary boundaries to create eclectic fusion menus. The seafood in Australia is also to die for. You have try out the Barramundi and Red Emperors besides the usual favourites like lobster and crayfish. The younger crowd has a slew of hipster themed cafes to patronise and daring foodies can try exotic indigenous menus that include Kangaroo, Marsupial and Dugong meat.
In many ways, New Zealand's cuisine is similar to Australia's because it also reels in some of the freshest seafood. But New Zealand's culinary scene isn't as adventurous and inventive, so you won't find head turners like crocodile meat in Australia. You can't find all those quirky hipster cafes and food trucks as well. One meal you have to try is the Māori hāngi. But besides that, it isn't as vibrant as it is in Australia.
Psst… Want to know an
easier
way to pay for all these scrumptious meals? Just open a
DBS Multi-Currency Account
! You can store a
limitless
amount of Australian currency and pay on the go with your linked DBS Visa Debit Card! Think about it this way – your fingers should focus on de-shelling those lobsters instead of counting pennies.

7. Which country has a more intriguing culture?
Winner: New Zealand
Oceania closely guards some of the world's most diverse aboriginal cultures. So you shouldn't just stop at casual exchanges with the locals. Go all the way! See the raw and true side of local lifestyle through the eyes of the indigenous tribespeople.
Only about 2% of Australia's entire population are aboriginals. From the enthralling stories of the Dreamtime by the Arrernte people in Alice Springs, to didgeridoo chiming Anangu Pitjantjatjara natives around Uluru, these tribes and their rich histories whisk you away to a bygone era. Canberra's Namadgi National Park brings you around old quarry sites with beautiful rock carvings. Glide through an aboriginal boat cruise along Sydney Harbour to catch a glimpse of Gadigal dances. Camel ride through Uluru and learn all about the local culture. In fact, you're likely to find many aboriginal activities in most states, each as worthy of a fulfilling day trip as the next.
But while Australia has its fair share of native culture, they can't beat New Zealand.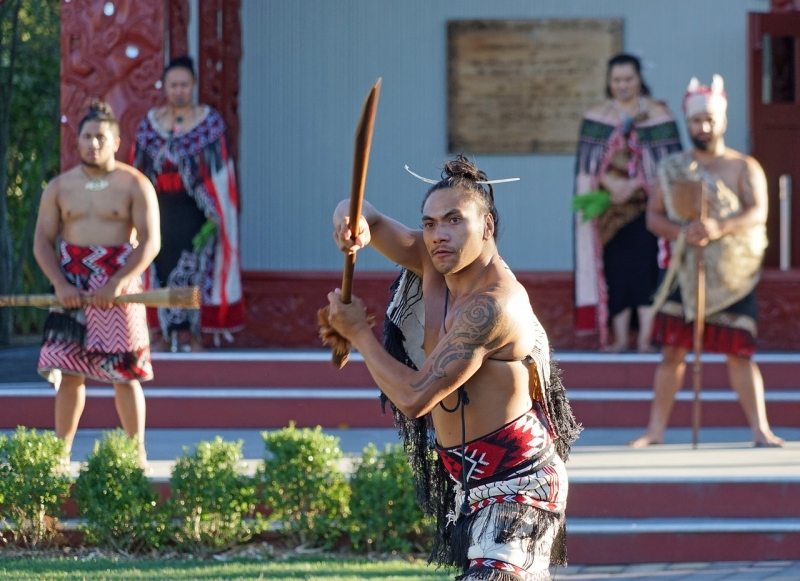 In come the Māori with their blood-curdling war cries. They are the world-famous indigenous people, or tangata whenua, hailing from New Zealand. The best place to immerse in their customs is at a marae, where you can press noses (literally since this is a form of traditional greeting) with these natives. From the dreamy natural landscapes of Rotorua to even bustling cities like Auckland, you're never far away from hearing Māori songs or enjoying a hāngi feast. But the most popular places are at the Bay of Plenty, Waitangi and Rotorua. When it boils down to which country has a more intriguing culture, I'd say that New Zealand remains religiously true to its Māori roots and promises a more immersive experience.
8. Which country dominates the adventure activities scene?
Winner: Draw
There's a close fight when it comes to fun-in-the-sun with adventure activities. If it's not the equally golden gleaming beaches, both countries also have a ton of adrenaline-inducing sports further inland.

As most of Australia's biggest cities are by the seafront, you can expect the glorious beaches to bring along some enticing water-based activities. From wholesome surfing lessons to extreme sports like scuba diving along the breathtaking Great Barrier Reef or shark cage swimming, you'll never run out of options. Further inland, the hinterlands aren't short of activities too! Our top picks are the hot air balloon tours, skydiving and dune buggy courses. All these extreme sports will definitely breathe fresh air into your holiday beyond all those sightseeing stops.

In New Zealand, though you'll still find water sports like diving and surfing, the waters are generally colder since the country's further south. Instead, New Zealand more than makes up for it with its slew of thrilling activities like heli-skiing, skydiving and canyoning. New Zealand can also claim to be where commercial bungee jumping and zorbing (refer to the giant ball rolling downhill) originates, and these are two must-try activities in the country. And how good does luging through the picturesque mountain range sound for that matter? New Zealand puts up quite a fight in this realm, which is why we're calling this a solid draw.
And the overall winner is…*cues drumroll*…
NEITHER!
While one may not have as many scenic landmarks or less city-dwelling entertainment than the other, neither can proclaim to be a clear winner. Australia and New Zealand are, as with every other country, beautiful and unique in their own way. It really depends on what you're looking for in a holiday, and you can decide based on what you've read so far in this article.
But here's a thought: Why not squeeze the best out of both worlds, and visit them BOTH? Since it's so hard choosing, merge the two together into one epic trip of a lifetime.
Crazy? More like crazily fun! What's better, with the new
DBS Multi-Currency Account
, you can globetrot smarter, savvier and safer!

Shop, dine and pay for leisure activities in BOTH Australia and New Zealand with ease using your linked DBS Visa Debit Card through a DBS Multi-Currency Account (MCA). With an MCA, you can exchange foreign currency for your next big trip whenever, wherever!
Here's a recap of how it works!
Step 1: Wait for (and pounce at) the right moment
Wait until the value of the Australian Dollar, New Zealand Dollar and 9* other currencies drop to all-time-lows before exchanging your Singapore Dollar for whichever overseas currency. for you to exchange your Singapore Dollar with.
*Canadian Dollar, Euro, Hong Kong Dollar, Japanese Yen, Norwegian Kroner, Sterling Pound, Swedish Kroner, Thai Baht and US Dollar.
Step 2: Secure your desired rates by transferring funds into your MCA
The funds in your Multi-Currency Account will be locked in at that fixed exchange rate. There's no limit as to how much foreign currency you can purchase at that rate – exchange however much you think you'll need for your trip!
Step 3: Whip out your DBS Visa Debit card and transact directly in that foreign currency
The best part is the CASHLESS function – you'll be able to transact directly in BOTH Australia and New Zealand on the go with your DBS Visa Debit Card!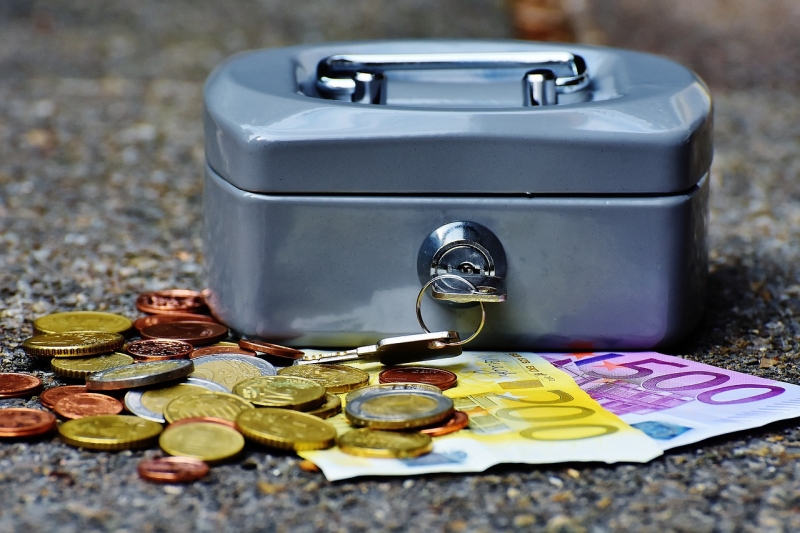 Think of it like a digital piggy bank for all your foreign currencies. It's literally as EASY as one, two, three! And it definitely beats that tiresome chore of changing money because this way, you can:
✓ Get the most bang for your buck
✓ Avoid carrying dangerously bulky wads of cash when on your holiday
✓ Escape paying foreign charges and exchange rate conversion fees
✓ Bypass poorer exchange rates when withdrawing money from foreign ATMs and airports
✓ Quit worrying about money and enjoying your holiday!
They say money talks. So speak and pay as the locals do with the DBS Multi-Currency Account today! Don't have an account? Fret not because you can always get one right away:
 APPLY FOR YOUR DBS MULTI-CURRENCY ACCOUNT NOW!
What are you waiting for? Pack your suitcases, plan your itinerary for the most EPIC Oceanic adventure and visit BOTH Australia and New Zealand today!
Deposit Insurance Scheme: Singapore dollar deposits of non-bank depositors and monies and deposits denominated in Singapore dollars under the Supplementary Retirement Scheme are insured by the Singapore Deposit Insurance Corporation, for up to S$50,000 in aggregate per depositor per Scheme member by law. Foreign currency deposits, dual currency investments, structured deposits and other investment products are not insured.
---
Brought to you by DBS.