We Singaporeans are REALLY LUCKY. Why, you ask? We're located really near some fantastic spots in Asia, which means that travelling there would be a piece of cake. Oh, and let's not forget that it's really CHEAP to get there as well!
I'm sure that our schedules are really hectic these days. A short, quick getaway have never looked so good, amirite? Well, I've got you! Take a look at some places you can escape to during the weekend – and under SGD100, too!
1. Phuket
Quick hint: Don't pronounce the 'h' in Phuket. It's a common misconception, so watch out!
Alright, with that out of the way, Phuket is just so beautiful, people! Drop down to any beach for a good swim, and you will be greeted by fine white sand, crystal-clear waters, and moss-capped rock formations dotting your peripheral vision. Phuket is the place to be if your idea for a weekend getaway is a place where you can have some fun in the sun. We should be thankful that getting to this place is so cheap as well! Thank YOU, geography.
2. Bangkok

Image credit: Mike Behnken
I would kick myself if I had forgotten to put this one in. So many people have sworn by this place, and I'm inclined to agree because this place has everything you might ever want or need! The inner shopaholic that you had to restrain back in Singapore will roam free in the streets of Bangkok. Oh, and it's not only the items that are cheap, the trip here is inexpensive, too! Perfect for a quick and impromptu getaway.
3. Bali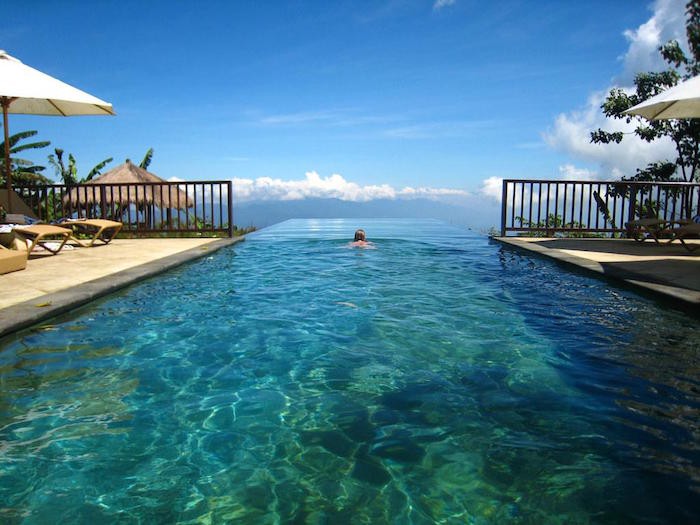 Image credit: Shura
Most people call this place a paradise – and they're absolutely spot-on. Yup, that's right, I'm talking about Bali! It's beautiful, it's fun, and best of all, it's so cheap to travel there. Think of all the padi fields stretching out as far as the eye can see, and the rippling blue waters you'll definitely find at any beach. Got any work or school troubles? This place will definitely put your mind at ease in a matter of days!
4. Ho Chi Minh, Vietnam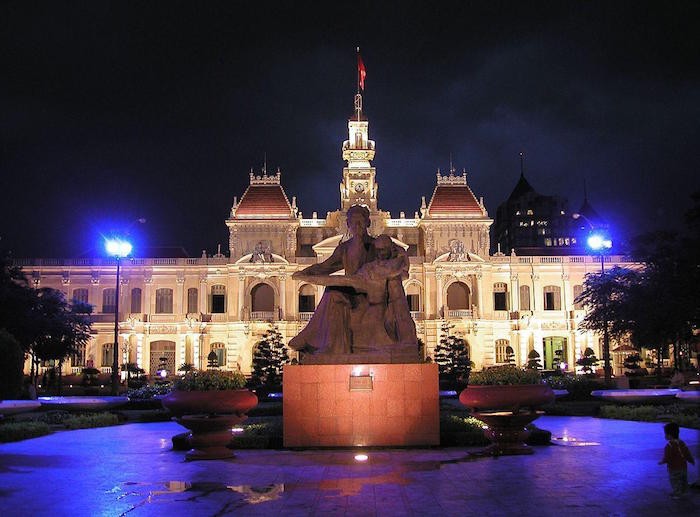 Image credit: Brian Snelson
If you think that Bangkok has too many Singaporeans, don't fret! You can always visit Ho Chi Minh City! The shopping here is just as cheap (and good), the food is incredible, and there's plenty for you to see and do – that's all you need for a good holiday! And don't even get me started on the trip here, because it's C-H-E-A-P. Come on, people, what else are you waiting for?
5. Tioman Island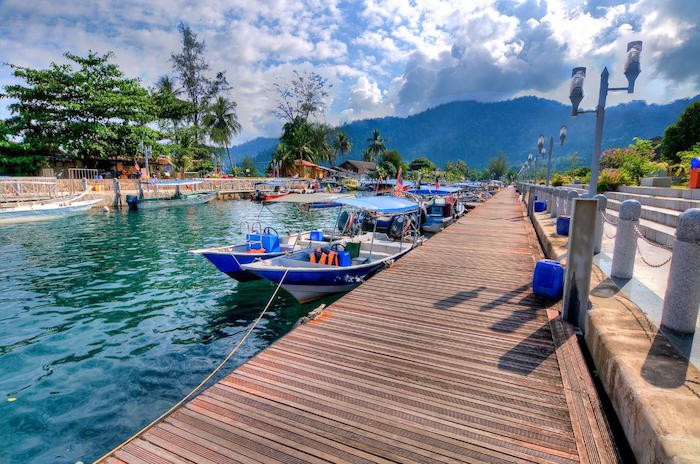 Image credit: Adib Wahab
Nature lovers have got a thing coming when they spend their weekend getaway in Tioman Island. Just think: bumbling little villages, lush greens, cascading waterfalls – and the sea! Few places will have waters that can compare to the mesmerising waters that surround Tioman Island. If headaches and worries have been plaguing you, take it from me: all those things will melt away as soon as you step into this place. It's just what the doctor ordered!
6. Hong Kong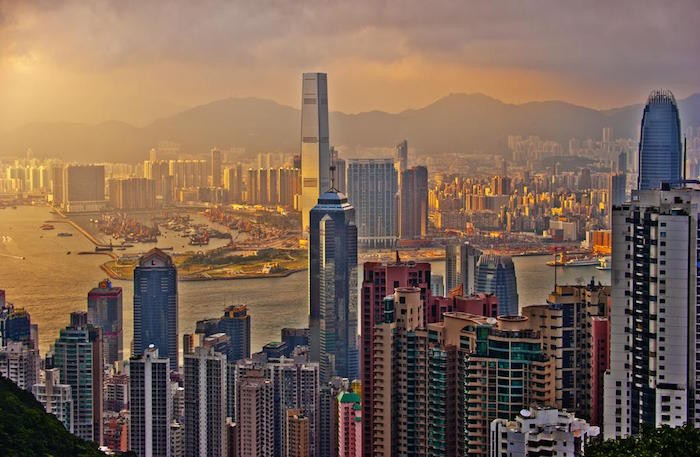 Image credit: Mike Behnken
Say that you want to escape on a weekend getaway, but you aren't too keen on going to a place that's very different from Singapore. Well, I've got just the place for you – it's none other than Hong Kong! This is a country that's both similar and different from Singapore – they look the same, but you get to revel in the fact that nobody there knows you. That's so unlike Singapore where you'll definitely run into someone you know when you head out! Lose yourself in Hong Kong's streets, and you'll definitely return feeling refreshed and kickin'.
7. Penang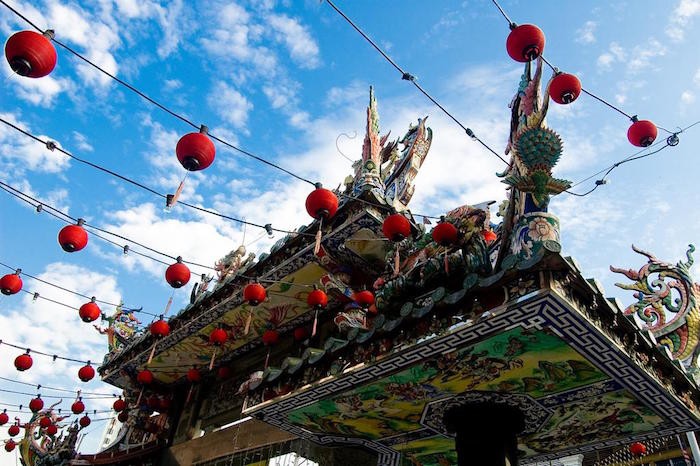 Image credit: Jonathan Lin
Have I ever mentioned how grateful I am to be located right next to Malaysia? Oh wait, I have? Oops. But honestly, can you blame me? I mean, we're so near so many awesome places in Malaysia, just like Penang! This is probably one of the most dynamic places in Malaysia, what's with the presence of the diverse cultures coupled with great shopping and food. If this place doesn't make you feel blessed to be living in Singapore, I don't know what will.
8. Malacca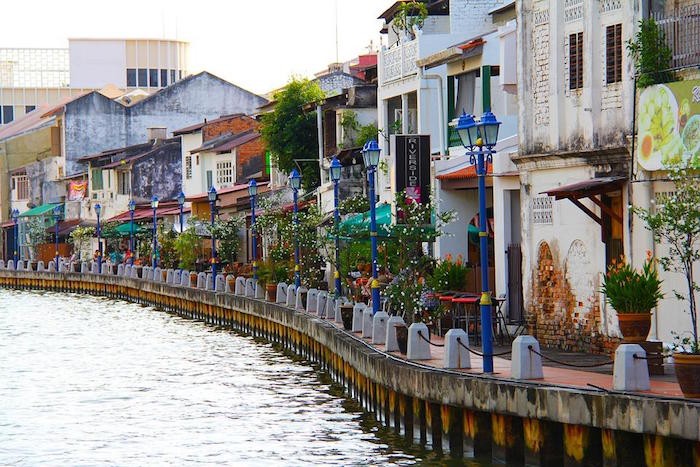 Ah, Malacca – home to some of Malaysia's most deep-rooted history and culture. If you're in to educate yourself, this is the place for you! You can learn so much about this place over the short span of a weekend, because Malacca simply breathes its history. Set aside one of your weekends to drop by this place, and I guarantee that you'll leave feeling awestruck to the core!
9. Langkawi
Langkawi's is also known as the Jewel of Kedah since 2008, and I'm sure you'll understand why once you step onto the island! Beautiful beaches and unspoiled jungle will stretch out as far as the eye can see, but step away from them and you'll be drawn into the chill vibes of the kampungs that are scattered around the island. Langkawi has to be on everybody's bucket list, so take the opportunity to drop by here ASAP!
10. Bintan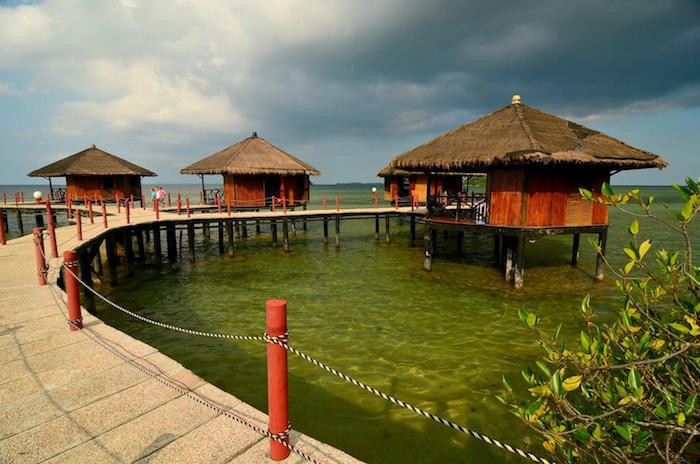 Image credit: Nicolas Lannuzel
I bet you knew this was coming. Bintan's almost literally a stone's throw away from Singapore, so there's no reason why you shouldn't come here! Let all your worries smooth themselves out as you relax on a beach and take in the stunning blue waters all around you. If you're itching to try something new, why don't you try out snorkelling? There is a multitude of things you can do while you're here, so be thankful that it's so close to Singapore!
Well there you have it! It's time to start planning your next getaway 😉 have fun!
---
Brought to you by UOB Cards.