South Asia is a region with a fantastic setting, bordered by the Himalayas in the North, and the Indian Ocean in the South. That's not all: it's home to the world's oldest civilisations, and more than 1 billion people too. But facts and numbers aside, there is a long list of underrated cities in South Asia which are often overlooked. Seriously, trust us when we say that there are a lot of magical places waiting to be explored… Here's a list to get you started:

1. Jodhpur, India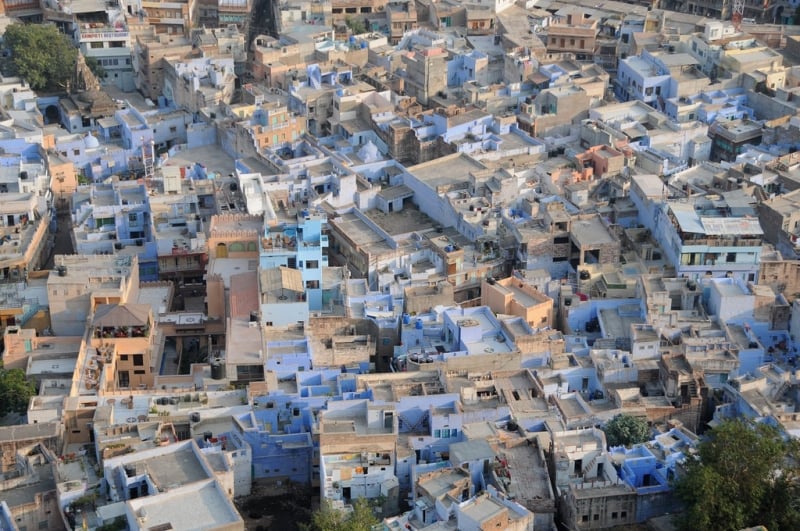 India's largest state, Rajasthan, is home to not only the pink city of Jaipur but also the blue city of Jodhpur. While both places are absolutely worthy of a visit, Jaipur is arguably a more heard-of destination, which is why Jodhpur is on our list.
Apart from its fantastic scenic location right next to the Thar Desert, the city holds a plethora of historical ruins dating back to royal times, including the iconic Mehrangarh Fort, which sits atop a hill and houses several temples, and the Umaid Bhawan Palace, the Jodhpur royal family's residence which you can now stay in.
Jodhpur's main shopping district Nai Sarak is where you'll get to interact with friendly locals and shop for unique souvenirs such as spices, tea, and traditional handicrafts and fabrics. And as mentioned, the Thar Desert is nearby – that means you can easily get the quintessential Rajasthani experience of riding a camel at the golden hour!
2. Galle, Sri Lanka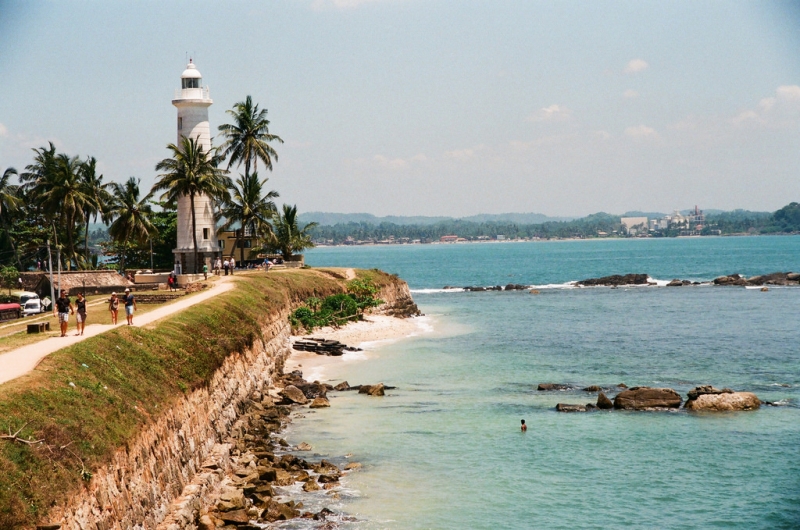 Situated on Sri Lanka's southernmost province is Galle, a coastal city brimming with culture, history, and art. Much of the capital is adorned with Dutch, Portuguese, and British colonial landmarks, such as the Galle Fort, the largest surviving European fortress in Asia.
Other notable landmarks include the All Saints Church and Dutch Reformed Church, both of showcase extraordinary architecture. If you're planning to have a laid-back vacation, do check out Unawatuna Beach for its turquoise waters (keep an eye out for stilt fishermen!), and the cobblestone alleys surrounding the fort for chic antique shops, boutiques, galleries and cafes.
3. Thimphu, Bhutan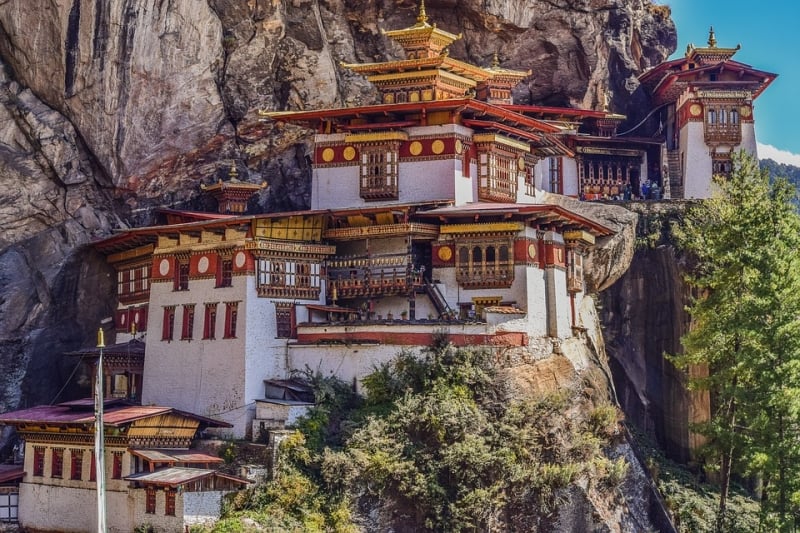 Skip touristy Kathmandu and make your way to Thimphu, the capital of Bhutan – a Buddhist Kingdom sitting on the Himalayan's eastern edge which calls itself the happiest place in the world. Despite strict laws, travelling to Bhutan has become slightly more accessible in recent years. As long as you've made bookings with local tour operators, and have your visa (if you're not from Bangladesh, India, or the Maldives) ready, you're good to go.
So if you're keen to discover a secret traditional culture, step foot into ancient monasteries and take in picturesque mountain landscape views, why not begin your adventure in Thimphu?
4. Ladakh, India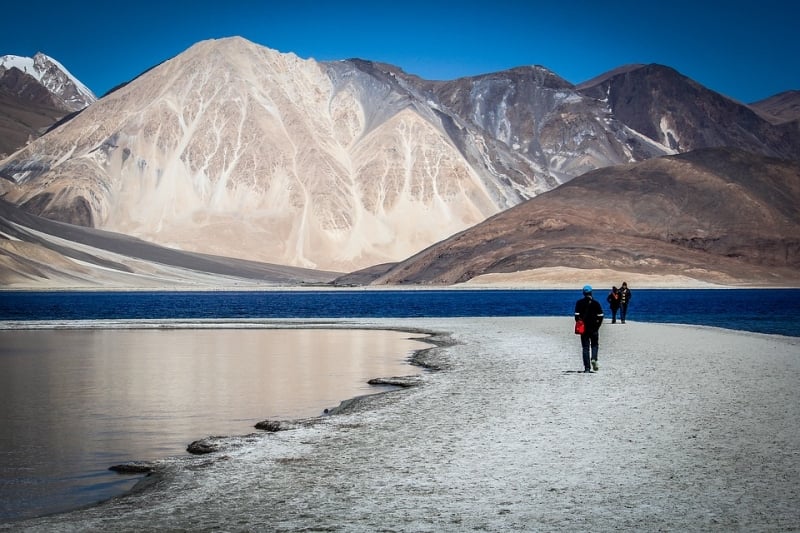 If you're a fan of breathtaking landscapes and untouched nature, Ladakh is where you need to be. Situated in the state of Jammu and Kashmir, the region is surrounded by the Great Himalayan and the Karakoram – both some of the world's most glorious mountains. Ladakh is also home to an ancient civilisation, with much of its population being Tibetan Buddhists. While there are literally dozens of sights to marvel at while you're there, there are a few must-see ones, which include the Leh Palace, and Pangong Lake. Pop by the Tibetan Refugee Market for local antiques, silverware, and jewellery.
5. Pokhara, Nepal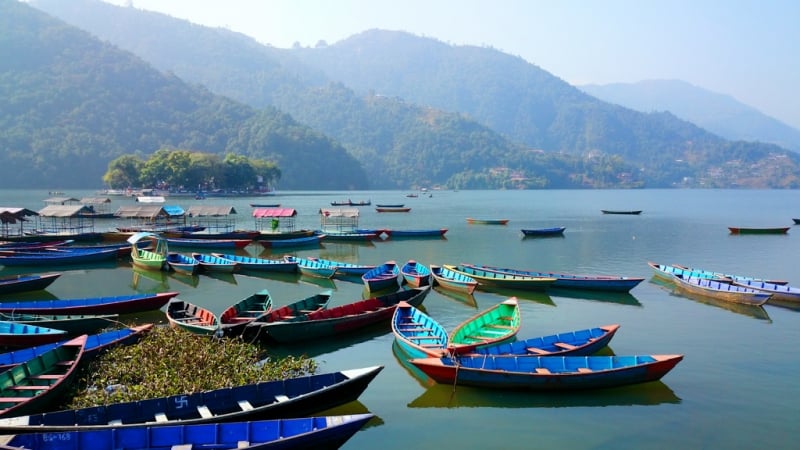 Pokhara being on the list should come as no surprise to trekking enthusiasts and mountain climbers. But apart from being the gateway to the famous Annapurna range, the city is also known for its stunning natural greenery and laid-back vibe. If you're not boating or paragliding across Phewa Lake, you're probably marvelling at the Barahi Temple's two-storey pagoda, or hiking your way up Sarangkot for panoramic views of the city from above. Whatever you do, don't leave Pokhara without a trip to a yoga retreat, where you'll get to experience meditation and massages – with a view.
6. Rishikesh, India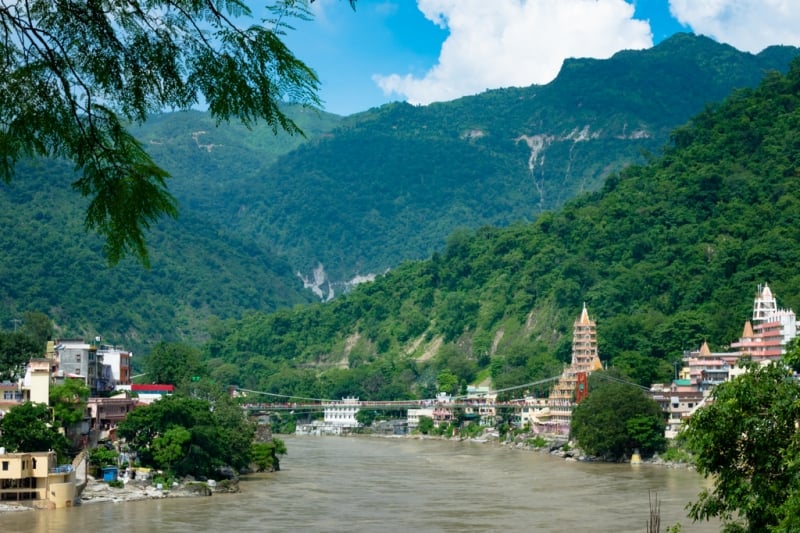 The city of Rishikesh lies at the foot of the Himalayas. With the iconic Ganges river flowing right through it, Rishikesh is truly a scenic destination like no other. In addition to its spectacular settings, Rishikesh is also one of the holiest towns in India and is marked as the Yoga Capital of World.
There are tons of things to do and see in Rishikesh, and you'll have the time of your life just by planning your trip, but definitely don't miss out on a visit to a yoga ashram, or an Ayurvedic restaurant for the ultimate experience. If you're looking for something more adventurous, there are many opportunities for camping, hiking, water rafting and so on along the Ganges.
7. Swat, Pakistan
While it has been referred to as the 'Switzerland of the East' by Queen Elizabeth, Swat has gained a bad rep due to political turmoil in the past decade. Nevertheless, the region is now a safe and (still) scenic destination – the Swat Valley is popular among those who enjoy skiing, trekking, or simply practising photography with the gorgeous mountains surrounding it. There are a plethora of attractions not to be missed, ranging from lakes to meadows to hillside resorts and towns – so do your research and plan your itinerary well if you're planning on paying this enchanted town a visit.
8. Saint Martins Island, Bangladesh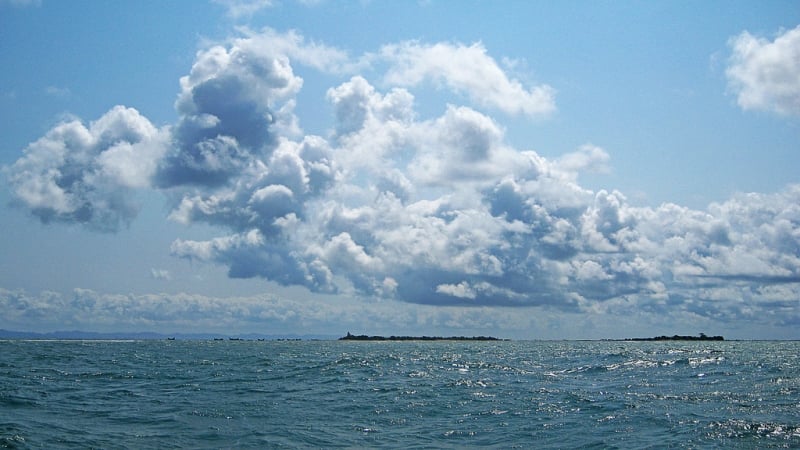 Saint Martins Island may be an unpopular destination, measuring only 8 square kilometres in size and lacking interesting landmarks and nightlife – but it offers a truly authentic experience of island life which is hard to find. The coral island itself is largely a fishing village and a bunch of untouched beaches.
With that said, the main activities you'll get to do are: stargazing (sounds unexciting, but remember you're on an island without electricity), observing the sunrise and sunset on both sides of the island, walking to Chhera Island (a connected island accessible during low tide), and scuba-diving in the ocean.
9. Shimla, India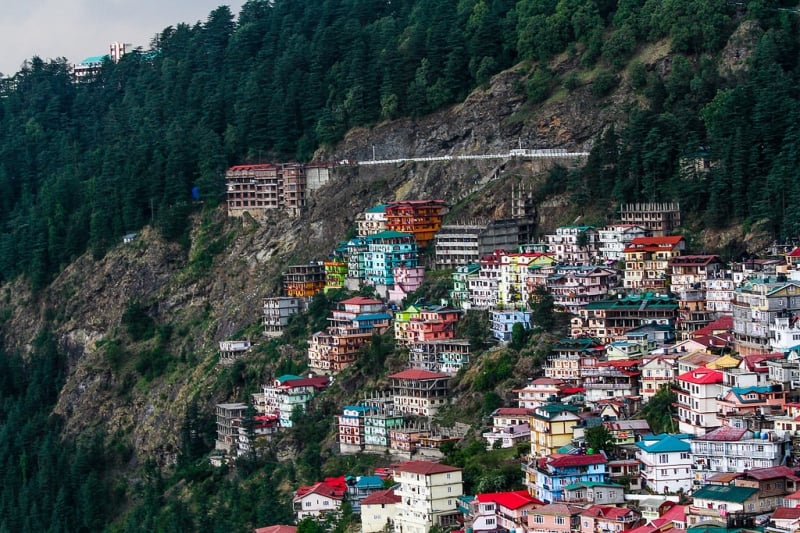 Shimla is the cultural heart of the Northern Indian state of Himachal Pradesh. Sitting at the foot of the Himalayas, the city is known for a couple of things, including its relatively cool weather, many neo-Gothic and Tudor-esque buildings, and the mountainous Kalka-Shimla Railway route, a UNESCO World Heritage Site.
Shimla's location also offers an extraordinary travel experience, but that's not all that makes it a popular destination amongst locals – the city hosts a variety of festivals all year round, and is home to South Asia's largest natural ice skating rink!
10. Puducherry, India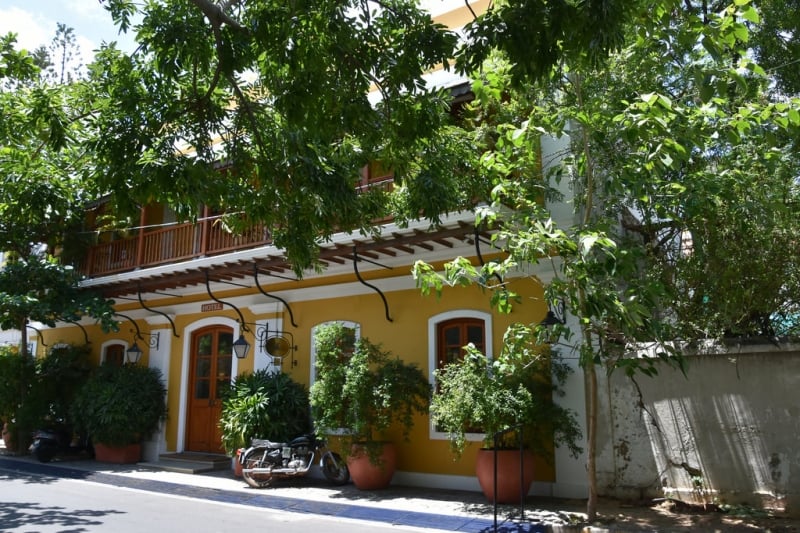 We all love exploring a quaint town like Puducherry: a small city located in South India. In addition to the beautiful colonial French buildings that can be seen throughout this city, Puducherry also boasts a scenic beachfront walkway, giving off an overall laid-back vibe to its visitors.
Like many other cities in India, quality food, yoga and meditation centres can be found here, along with Mediterranean-style cafes and bakeries. Despite that, there's nowhere else quite like Puducherry in the country – it's the only place where you can find locals speaking French, and enjoying steak and wine.
Also read: 10 Surprising Reasons Why You Should Travel to India Soon
South Asia is truly a box of hidden gems which are waiting to be discovered. There's so much to experience here, and always something for everyone to enjoy, whether you're a sporty adventurer or simply an island lover. So why not make your next travel destination one of these cities in South Asia?