Summer is just around the corner. And if you're off to Hong Kong during the season, there's no better way to keep cool while satisfying your sweet tooth than by indulging on.. Ice cream!
Also read: 15 Unique Ice Cream Flavours in Singapore That Buzzfeed Forgot to Insult
Artisanal ice cream shops have been popping up everywhere in this harbour city and I've got the full scoop (Get it?) on the most-loved — not to mention, Instagram-worthy — ones for you to try:
1. Oddies Foodies
The egg waffle or eggette has been a popular side-street snack in Hong Kong for many years. And just recently, a tiny dessert shop called Oddies Foodies took this Hong Kong favourite to a whole new level by combining it with Italian soft-serve gelato. The result? Pure genius!
Location: 45 Gough Street, Central, Hong Kong
2. Emack & Bolio's
Everyone went nuts when Emack & Bolio's first opened its doors to the Hong Kong crowd. It's not difficult to see why, though, as this award-winning American chain brought its ice cream A-game to this global financial centre. With its unique flavours and over-the-top waffle cones, there's no way hardcore ice cream addicts can resist!
Location: 26 Cochrane Street, Central, Hong Kong
3. Little Bao
Little Bao is a modern Asian diner in Sheung Wan that is known not just for its innovative savoury dishes but also for its mouth-watering dessert — the ice cream bao. Just imagine.. Green tea ice cream sandwiched between two deep-fried buns and drizzled with condensed milk or salted vanilla oozing with rich caramel sauce! If that won't intensify your sugar cravings, I don't know what will!
Location: 66 Staunton Street, Central, Hong Kong
Also read: 25 Weird Ice-Cream Flavours in Japan You Have to Taste to Believe!
4. Elephant Grounds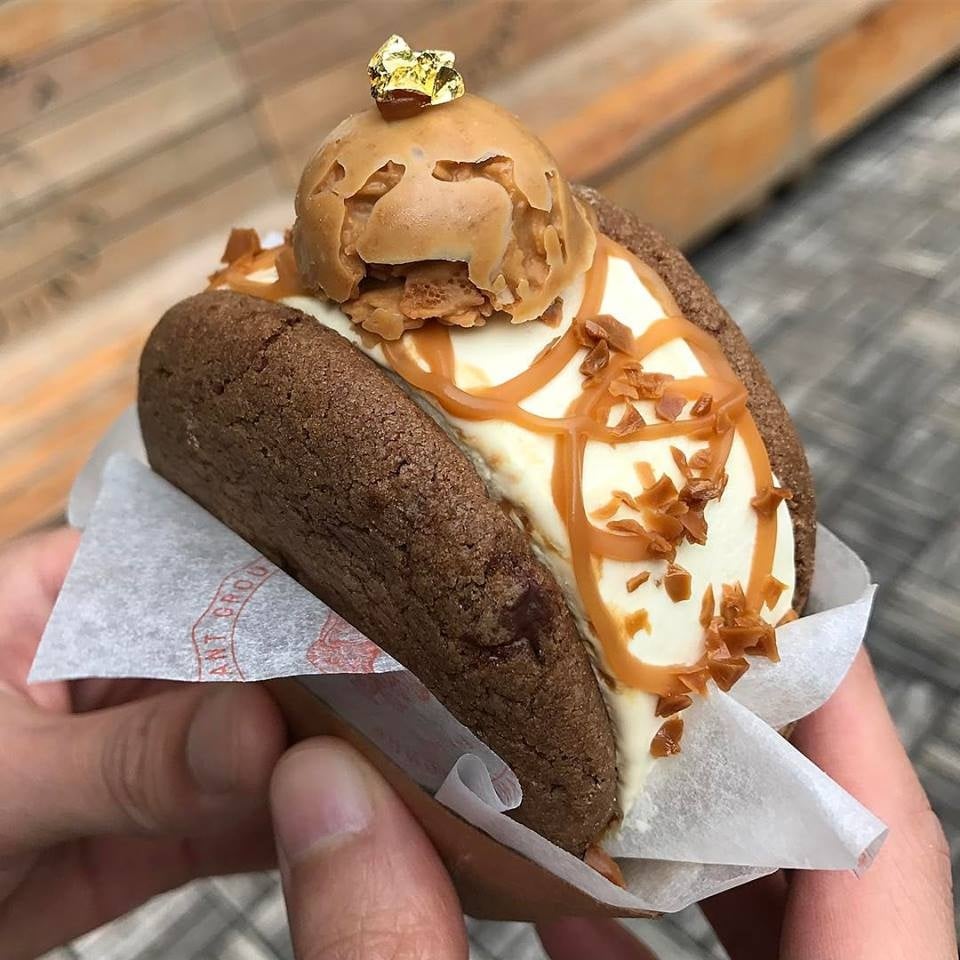 Image credit: Elephant Grounds
Another place, where you can get one-of-a-kind ice cream sandwiches in Hong Kong, is Elephant Grounds. This well-known coffee shop features a different flavour of its beautifully crafted frozen treats weekly so you never know what you're going to get. But not to worry, you can bet they're always insanely good!
Location: Shop C, G/F, 42-28 Paterson Street Fashion Walk, Causeway Bay, Hong Kong
5. Eyescream & Churros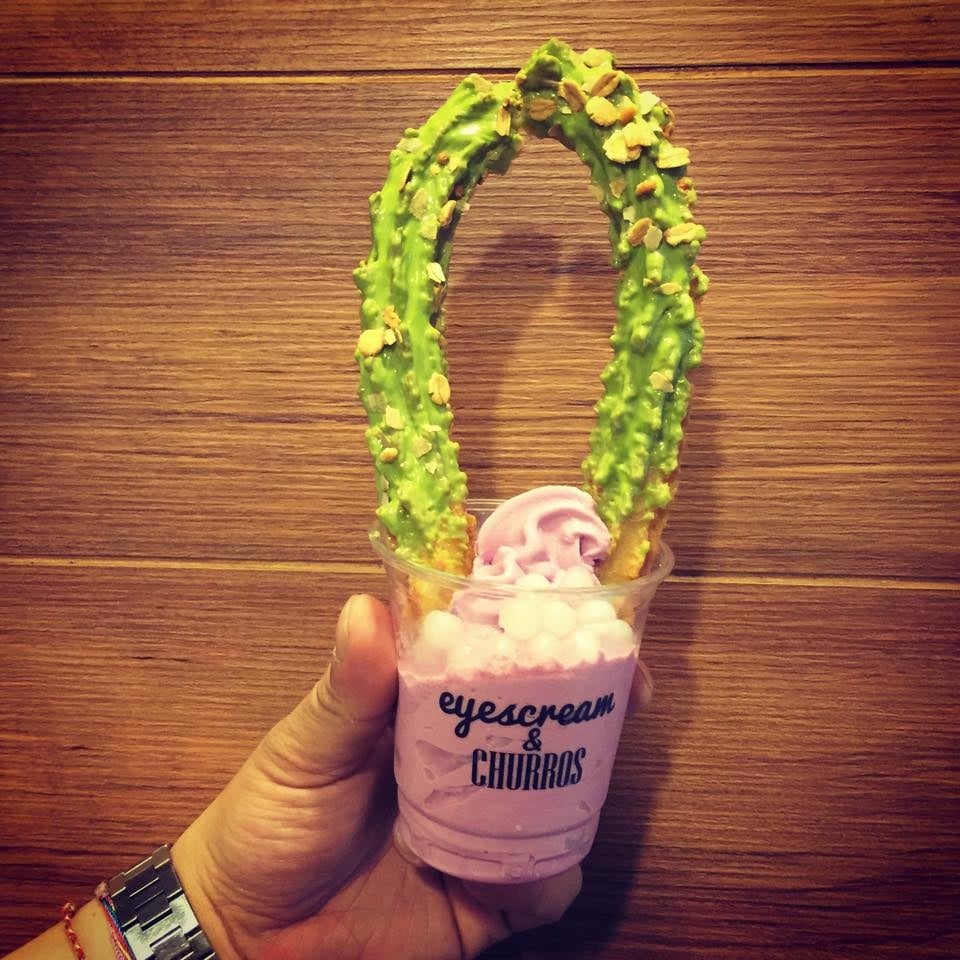 Image credit: Eyescream and Churros
You can have your ice cream with pretty much anything in Hong Kong.. Even churros! And as the name suggests, we can credit this little hole-in-the-wall gem in Hung Hom for turning your dream combo into reality!
Location: Shop B1, G/F, Whampoa Estate, Tak Man Building, 29 Tak Man Street, Hung Hom, Kowloon, Hong Kong
Also read: 13 Weird Ice Cream Flavours You Can Taste Only in the Philippines
Any other places in Hong Kong serving quirky and outrageous ice cream that I should know about?