For as long as Jollibee existed, every Filipino grew up eating the sweet Jollibee Spaghetti. It's cooked with sugar, sweet tomato sauce and paste, sliced hotdogs, and topped off with a lot of cheese. I for one haven't tasted anything close to it in my travels, and believe me, I order a lot of pasta abroad. But there's nothing like Jollibee Spaghetti… or is there?
According to the US magazine called Food & Wine, two Filipino Americans created a version of Jollibee Spaghetti so good that it made it on the list of best dishes they've tasted in 2021. Based in Washington DC, chefs Tom Cunanan and Paolo Dungca run a FilAm fast-food counter called PogiBoy, where they serve Fiesta Spaghetti. 
Also read: 13 Filipino Restaurants You Should Visit in New Zealand!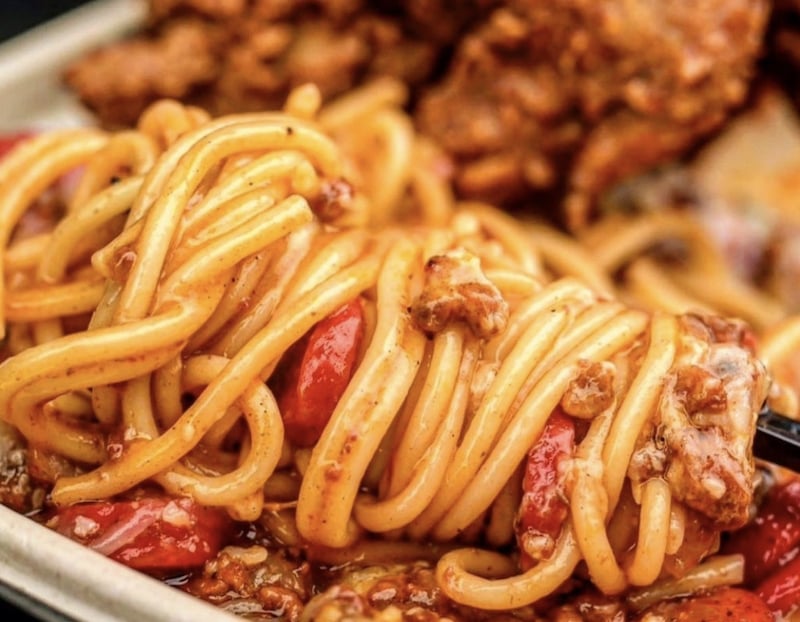 In a separate interview with Bon Appetit, Cunanan admitted that Jollibee Spaghetti was his favourite Filipino fast food and that their Fiesta Spaghetti was a nod to the much-beloved dish. Meanwhile, Food & Wine writer Khushbu Shah had this to say about the Fiesta Spaghetti:
"This cheffy riff on the Filipino fast-food classic from Jollibee is the ideal comfort meal. Chefs Tom Cunanan and Paolo Dungca toss al dente spaghetti with a Bolognese made from hot dogs and shower it with melty Gouda cheese. It's deeply savory but also has a punch of sweetness from the banana ketchup in the sauce. What's not to love about a giant plate of carbs covered in cheese and tossed with slices of bright pink hot dogs? It's a dish that doesn't take itself too seriously, but just seriously enough to be the best version out there."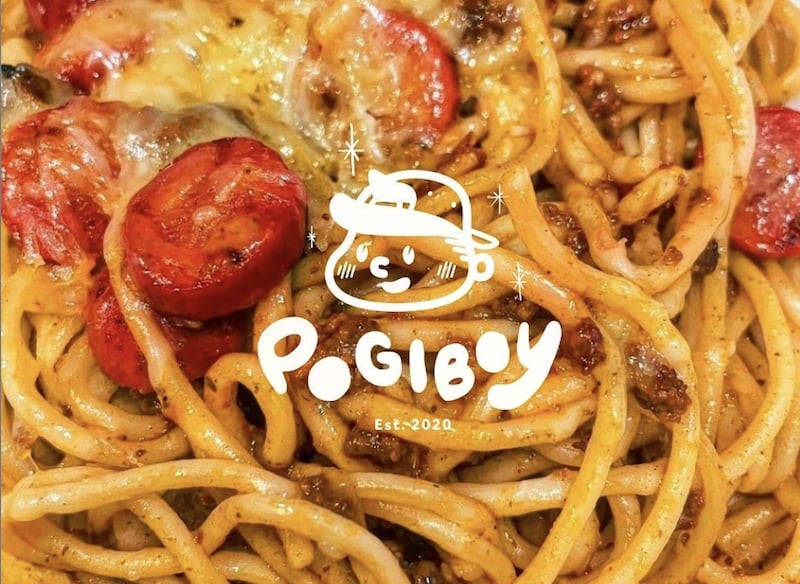 Also read: The World's Best Vegetable Soups Revealed: Sinigang Claims Top Spot!
This chef's twist on Jollibee Spaghetti may have won the hearts of Americans, but whether it's better than the authentic Jollibee Spaghetti can only be decided by Filipinos. If you're in Washington DC, you can order from PogiBoy online. For more information, check out their Instagram page.
---
All images credited to PogiBoy | Official Instagram Page