Hidden in the hinterland of Northern Sumatra, Lake Toba, with its luscious greenery and blue waters, is fast becoming a popular destination within the region. Lying just four hours away from Central Medan, this ancient supervolcano is bound to delight both nature lovers and adventure seekers alike. Covering more than 1200km², the area around Lake Toba is one of the most diverse in Southeast Asia, and distinctly different from anywhere else in Indonesia.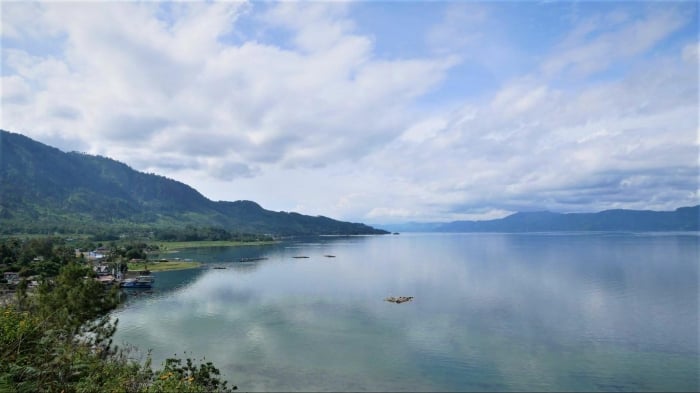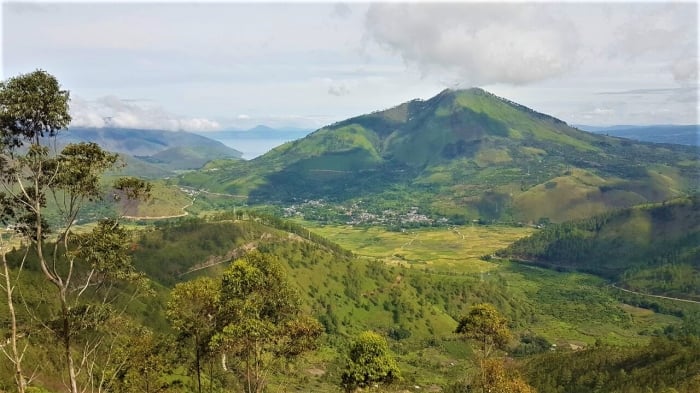 Before you jump on the bandwagon and rush over to the lake, here are eight things you definitely should do during your visit to Lake Toba.
1. Chill by the lake
Immerse in the magnificence of the lake by having a picnic or a walk by the lake. There is no better way to appreciate nature than taking your time to revel in it. Lay down a picnic mat, or just grab a beach chair from one of the many lakeside resorts and just have a glass of iced tea or two.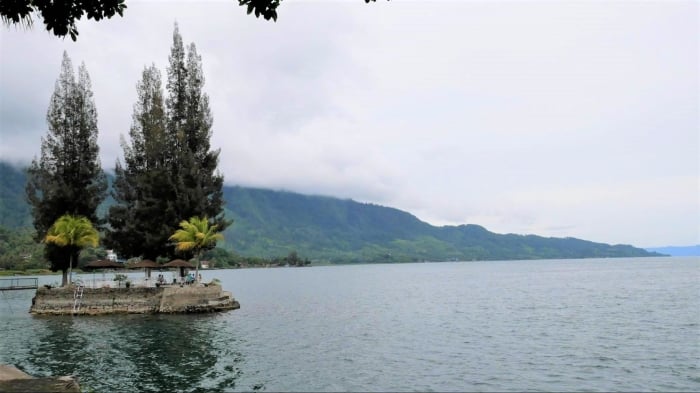 How can a trip to the lake be complete without a dip in the water? Swim in the fresh waters of the lake right at the doorstep of your lakeside resort. Watch out for rocks and shallow beds before taking a dive in!
If swimming is not your thing, there are other water activities available such as jetskiing that you can have a go at!
2. Rent a motor scooter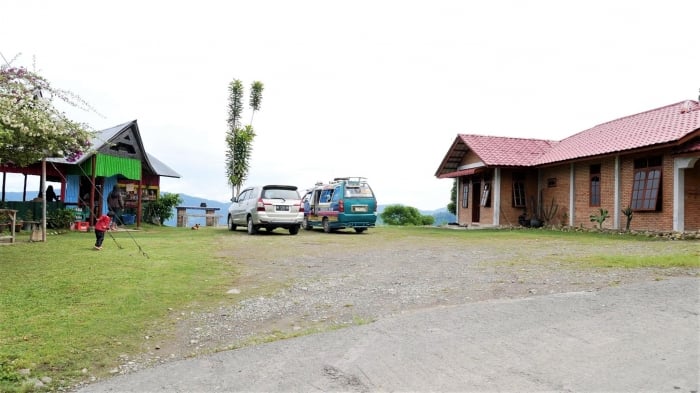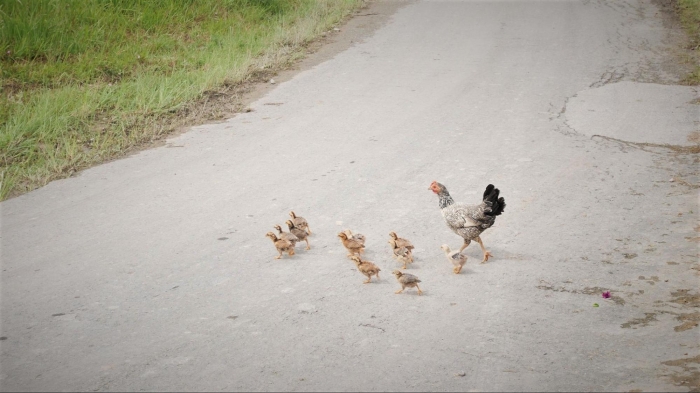 An inexpensive way of exploring Samosir island on Lake Toba will be on a motor scooter. While the island is rather large at 640km² (in contrast, Singapore is 710km²), most of its attractions are on the northeastern side facing Parapat. Therefore, it is quite possible to visit most of the attractions the island has to offer on bike. Cycling is also possible, but given the steep hills and poorly maintained roads, it will be extremely tiring to cycle. Rental of a motor scooter should only cost about IDR 40,000/hour (~SG$4 or US$3) inclusive of petrol. I am quite sure prices are bargainable if you are looking at renting it for the entire day.
3. Visit the Batak Villages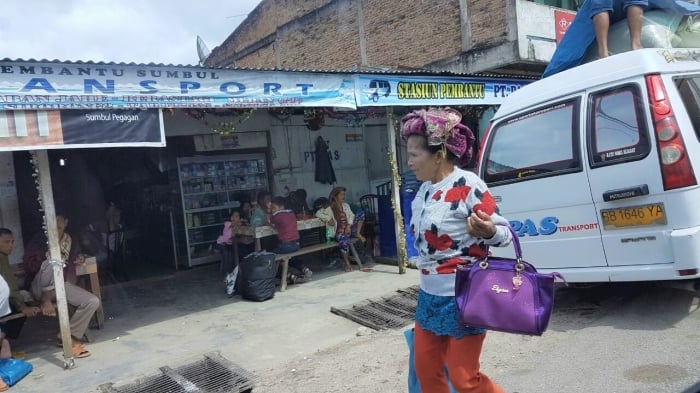 The region surrounding Lake Toba is inhabited by an ethnic group known as the Bataks, whose traditions and lifestyles are generally different from the rest of Indonesia. The large majority of Bataks subscribe to the Christian faith, and in turn there are many more churches in the area than other Indonesian towns and cities. The Batak people themselves are separated into several different groups with distinct cultures and practices from one another.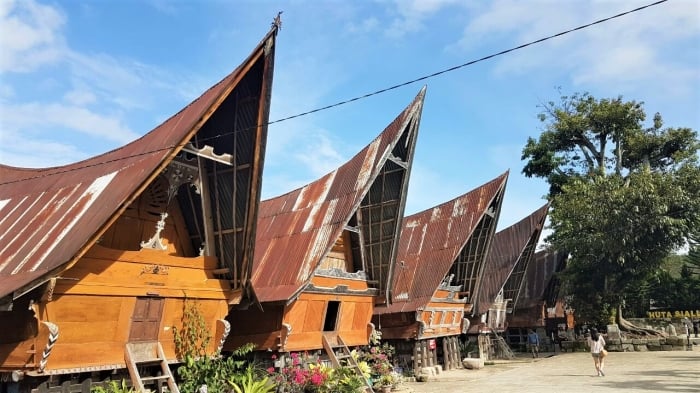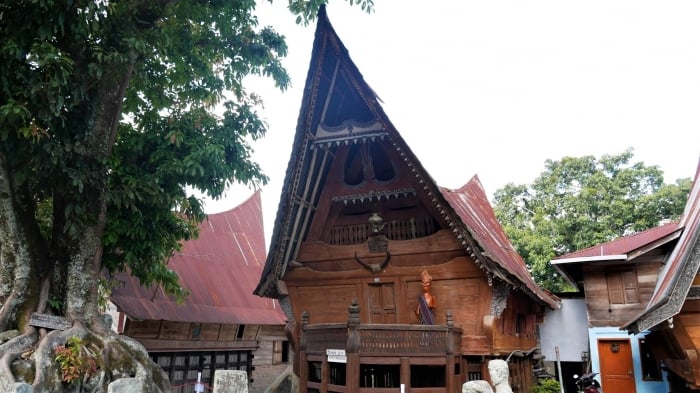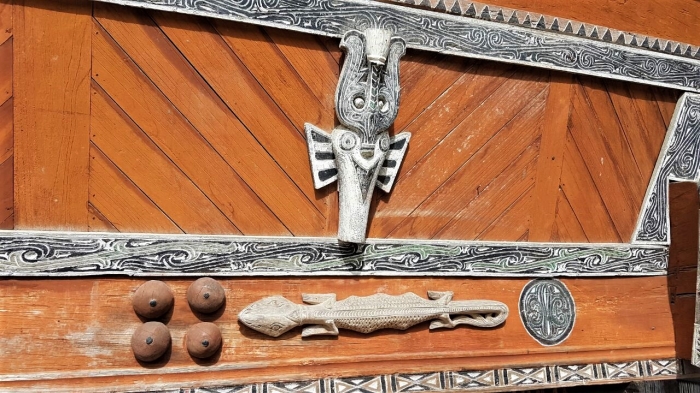 However, one thing that remained similar amongst the Batak people is the architecture of their houses. While there are minor differences, most Batak groups have houses with similarly shaped roofs. The photos above show a Toba Batak village on the island of Samosir, located in the middle of Lake Toba.
4. Eat Batak food
How better to understand a culture than through their food? Since the Batak people generally have a distinct culture from the rest of Indonesia, it is reflected in the food as well. One of the more famed and popular dishes is the Batak Grilled Pork. Given that the Bataks are mainly Christians, they do not have dietary restrictions as with the majority Muslim population of Indonesia. However, it was mentioned by my guide that it was getting harder for the local Bataks to get non-Halal meat and as such, their dietary patterns have been changing.
5. Have coffee on a cliff
Many locals run small eateries at the edge of the cliffs where the views are absolutely stunning. Offering local snacks such as Goreng Pisang (fried bananas) and coffee, these are great locations to take a pitstop and enjoy the view of the Lake.
6. Have a lakeside meal
There are plenty of eateries surrounding the lake that offer a variety of cuisines from Batak to Sundanese food. Try some Ikan Bakar (Chargrilled Fish) freshly caught from the lake with rice and other dishes!
7. Climb Gunung Sibayak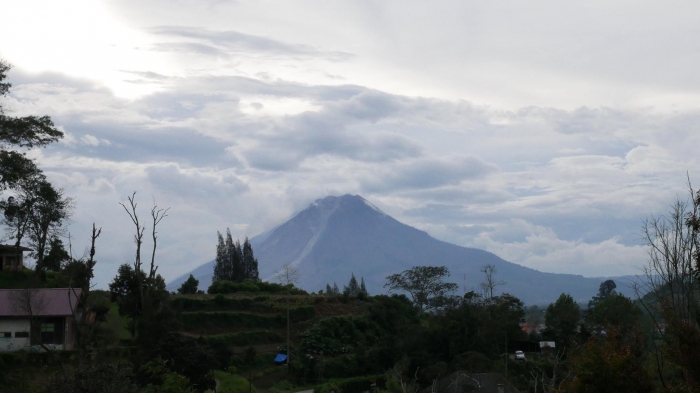 As with the rest of Indonesia, Sumatra has numerous active and dormant volcanoes (well Lake Toba is a huge one itself). Perhaps you would like to challenge yourself by taking a hike to the peak of one of the dormant volcanoes. Popular with locals and foreigners alike, Mt. Sibayak is located near the town of Berastagi, just two hours north of Lake Toba. Make an overnight hiking and camping trip together with scores of other hikers to see the sunrise. You will not regret the effort to get there! There are even locally run hot springs in the area if you would like to take a dip.
8. Visit the tallest waterfall in Indonesia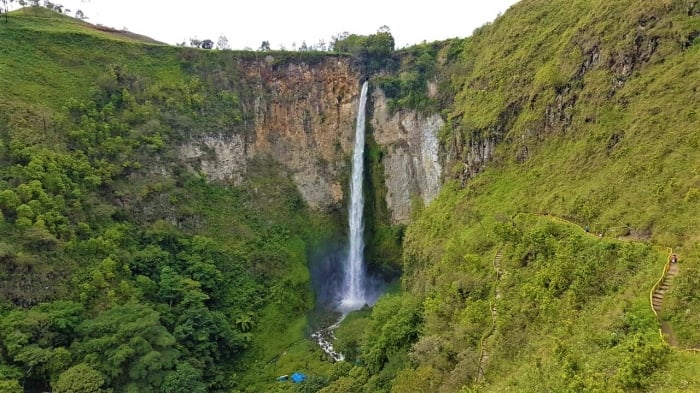 On the northern tip of Lake Toba lies Sipiso-piso waterfall, the highest plunge waterfall in Indonesia at 120m. The waterfall was formed when the land closer to the crater lake collapsed, exposing an underground river on the side of the cliff. Trek down to the bottom of the waterfall and let the river rain down on you. Talk about a refreshing experience!


The beauty of Lake Toba is totally understated. With so many sights to see, it can be difficult to remember all of them without taking a few pictures to remind yourself of the memories. Remember to bring a camera along and click away in this region of glorious natural wonder!
9. Conquer the peaks of Pusuk Buhit
The Pusuk Bihit mountain is a sacred symbol of Batak culture, said to be the birthplace of the Batak tribe. The 5-hour hike is manageable even for novices, offering some breathtaking panoramas of Lake Toba and the surrounding villages from almost 2000 metres above sea level. If you're interested in learning more about Batak culture and the history of this active volcano, consider hiring a local guide to act as an interpreter between you and the local tribespeople.
10. Kick things up a notch with a Lake Toba cruise
This Lake Toba cruise is as authentic as it gets, with the ship said to be a relic from a Samosir ruler and crafted in a traditional Batak style, replete with a pointed wooden roof. All along this 22-metre-long ship are intricate Batak engravings which tell a story of a forgotten era.
11. Visit King Sidabutar's Batak tomb
The story behind the ancient Batak tomb of King Sidabutar is one of unrequited love. It is here that the King is buried, with his face carved alongside the woman whom he loved but didn't love him back. The sarcophagi with their elaborate engravings are a sight to behold. These tombs can be found in Tomok Village, around 5km outside of Tuk-tuk.
12. Stop and smell the roses at Sapo Juma Tongging Garden
The Sapo Juma Tongging Garden is ideal for impressing that special someone, grabbing some Insta-worthy snaps or simply taking in the vast amount of flora that abounds here. What sets this estate apart is that it boasts panoramic views of the Lake from atop the Tongging Village. Take your time meandering through this peaceful plot and truly appreciate the scale of Lake Toba.
How to get to Lake Toba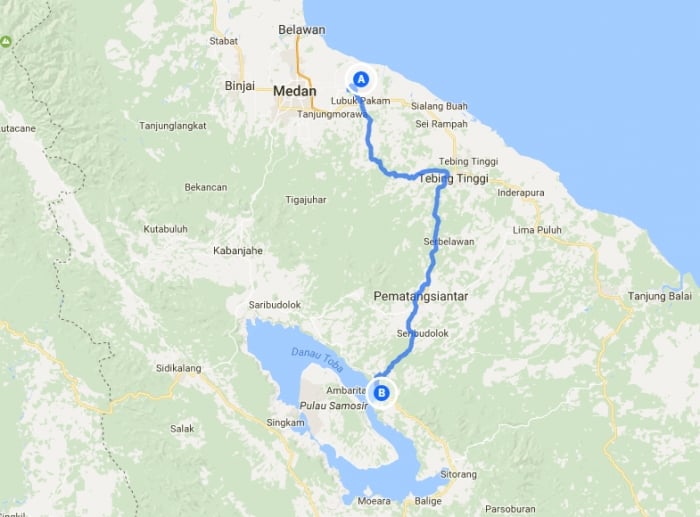 The best way to get from Medan to Lake Toba will be by hiring a car or a taxi. This is especially affordable if you are travelling with a group. The more adventurous can have a go at the public transport, which will inevitably take more time. While taking the train is possible, note that the closest train station is a Pematangsiantar, which is still quite some distance away from Parapat town on the edge of the lake. It is here at Parapat where you can take a ferry across to Samosir island, the crater island in the middle of Lake Toba.
Now that you are equipped with this information, grab your backpacks and head over to Lake Toba!