When people think of Indonesian food, a few classic dishes come to mind: nasi goreng, satay, ayam goreng, and gado-gado. While these dishes are iconic and absolutely delicious, the true breadth of Indonesian food is often overlooked.
Also read: From Seminyak to Ubud: 15 Must-Visit Spots in Bali
What's in a country?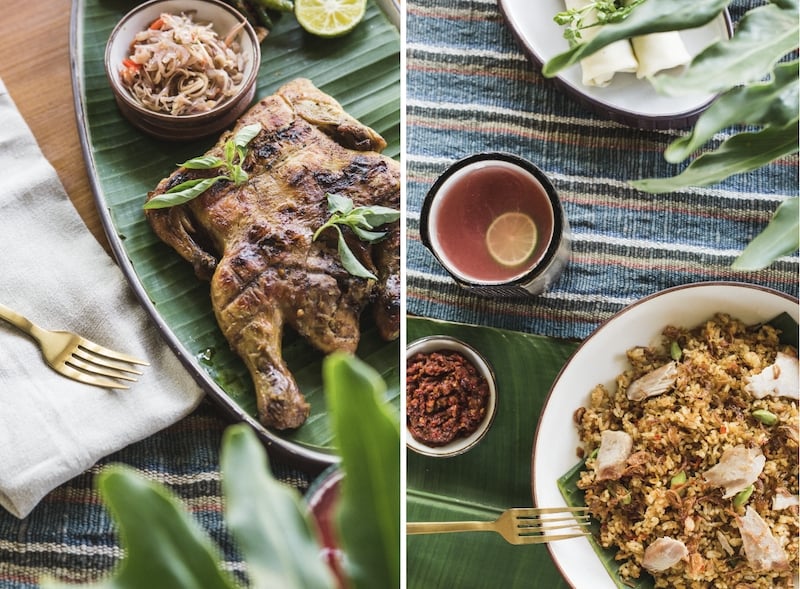 The Indonesian archipelago, or Nusantara, contains over 17,000 islands, each of which has its own unique culture. The population of the islands vary dramatically with Java — the largest of the islands — hosting more than 150 million people. This is a contrast to North Kalimantan, which is home to less than 800 thousand residents. The differences in language, religion and customs between islands would have you believe that you are in a different country.
It comes as no surprise that the food variation across different regions of Indonesia is incredibly vast. Native ingredients, which are cultivated with abundant values of heritage wisdom, spices and indigenous cooking techniques, are influenced by the diversity in religion and histories of migration — making Indonesia one of the world's best gastronomic hotspots. For instance, some islands have an aversion to pork due to Islam-dominant people groups, others have to beef in Hindu-dominant people groups. On the smaller islands of Indonesia, recipes are often passed down through generations and are rarely shared outside of the island.
Discovering the nuance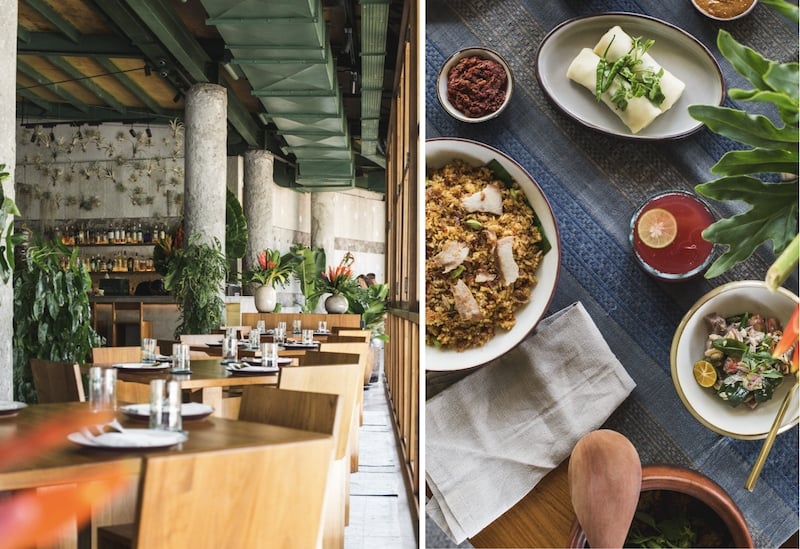 Kaum, the Indonesian restaurant located within Potato Head Beach Club Bali develops an engaging relationship with many indigenous groups in most parts of Indonesia to bring lesser-known food to a larger audience. They collaborate closely with small-scale and responsible food producers. At the same time, they conduct research on flavours, heritage values, and cooking techniques to represent the breadth and depth of Indonesian food culture.
We ate at Kaum and were blown away by what we ate. Their menu introduces dishes, as well as their place of origin and key ingredients and cooking techniques. Showcasing the best dishes from Sulawesi, Aceh, and Maluku (to name a few), Kaum offers a range of flavours that is unmatched.
Also read: 21 Insta-Worthy Spots in Bali for Memorable Pictures
A lesson in the history of migration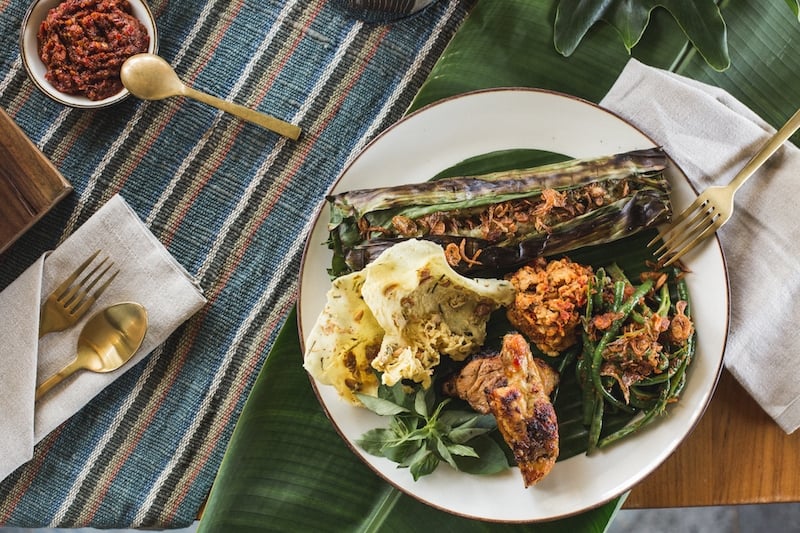 Starting your culinary experience at Kaum with a serving of batagor paints a delicious story of Chinese immigration to West Java. This dish speaks to deep flavour influences from China through its use of kecap manis (sweet soy sauce) and wonton skins, coming together with classically Indonesian peanut sauce and fish meatballs.
A modern twist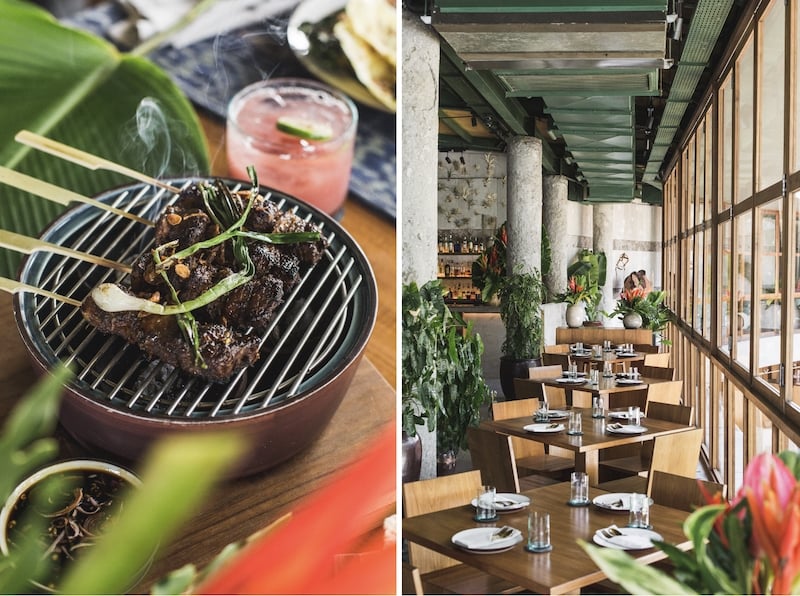 Like many other parts of the creative village, Desa Potato Head transports its visitors into the future with forward-thinking sustainability, innovative design and futuristic architecture. Kaum leans into this approach with classical dishes taking on modern forms and presentations. Take their Balinese Sate Babi Kecap, where skewers of pork are presented on a mini barbeque to finish cooking on the table.
Don't forget the sambal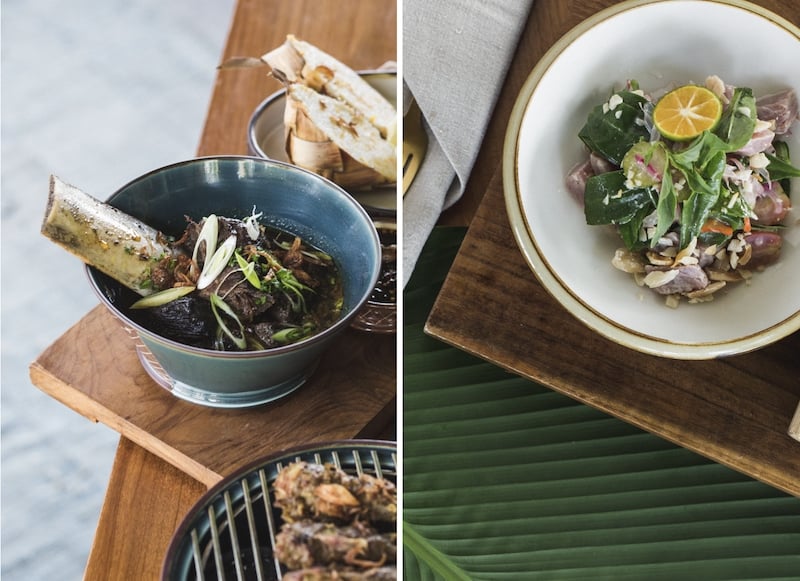 The thing that sticks out on the menu at Kaum is their sambal selection. Their sambals, translating to "spicy sauce," are to die for. From raw sambal matah with shallots, lemongrass, ginger torch, and coconut oil; to grilled sambal ikan bakar teri full of salted whitebait and relish — these condiments aren't ones to miss. Adding layers of balanced spice, salt, umami, sweetness and acid, they take all the food to the next level.
The menu at Kaum is one way of the best ways to explore more of Indonesia's unknown dishes from the comfort of a beachfront hotel. It places a strong emphasis not only on native ingredients, but also on particular cooking techniques. These include bamboo grilling, fermentation, slow cook to caramelise (rendang), pit roasting (guling), manual grind (ulek), and skewer grilling (sate);
---
All images are credited to Desa Potato Head.