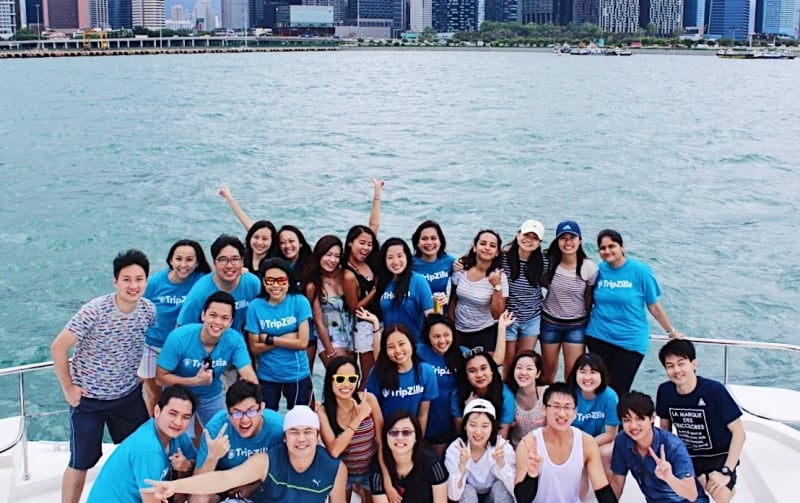 TripZilla, a leading online travel media in Southeast Asia reaching more than 25 million travellers monthly, celebrated a new milestone of surpassing one million Facebook followers on Wednesday, 27 Dec 2017.
(Update: 15th Feb 2018) TripZilla now has  >1.2M Facebook followers across its five Facebook pages: TripZilla, TripZilla Singapore, TripZilla Indonesia, TripZilla Philippines, TripZilla Malaysia and TripZilla Vietnam.
Besides Facebook, TripZilla has extended its social media reach to Instagram, with a steadily rising number of followers on @tripzillamag and its newest Indonesia arm, @tripzilla.id.
In an interview with travHQ, Winnie Tan, CEO of TripZilla, shared TripZilla's vision of "Inspiring Travel and Making it Happen". This vision has guided the team on to build the largest online travel community and travel media publication across Southeast Asia.
Focusing on a 'Southeast Asia niche', TripZilla started as a travel classifieds portal for tour packages and travel deals, targeting travel consumers who are in the booking phase. After becoming the market leader for travel classifieds in Singapore, TripZilla launched its flagship publication, TripZilla.com. TripZilla.com focuses on travel content and stories, expanding the reach to travel consumers in the inspiration phase.
In 2016, TripZilla further widened its reach by establishing dedicated regional pages for Indonesia, Vietnam, Malaysia and the Philippines with the aim to localise content and help the respective local travel communities in materialising their travel plans. 
To round it up, the TripZilla team would like to thank everyone in TripZilla's travel community, our clients and other travel brands that have conscientiously worked with us in order to make this huge milestone a reality.