This article was first published as 10 Instagram or Photography Spots in Hong Kong on Jtwonggg. 
I would say our trip to Hong Kong was really a photography excursion/trip which extended overseas! We visited many photogenic places, and we have the pictures to show for it.
Here are 10 Instagram/photography spots in Hong Kong you should absolutely check out.
Click on the addresses to open its Google Maps location.  
1. Victoria Peak
128 Peak Rd, The Peak, Hong Kong
Nearest MTR: Central (12 min walk to Peak Tram)
Opening hours: 07:30–00:00
Admission fees: Website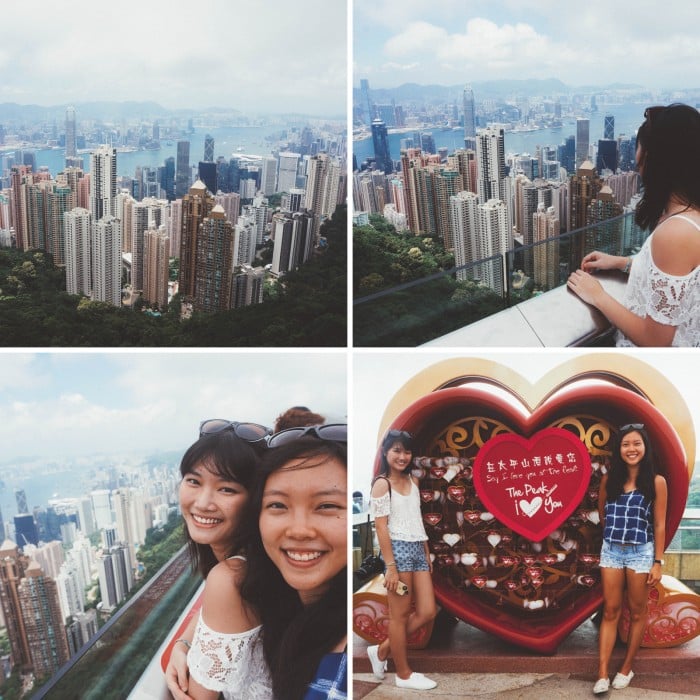 This was on the top of our list for Hong Kong (pun intended yes). Despite seeing that particular view of Hong Kong numerous times on Instagram, I was still impressed with the view while standing there. The Sky Terrace is constantly filled with exciting tourists trying to fit the entire panoramic view into their selfie.
2. Hong Kong Monetary Authority & Museum
55/F, Two International Finance Centre, 8 Finance Street, Central
Nearest MTR: Hong Kong
Opening hours: Mon–Fri 10:00–18:00; Sat 10:00–13:00
Closed on Sundays and PHs
Admission fees: Free!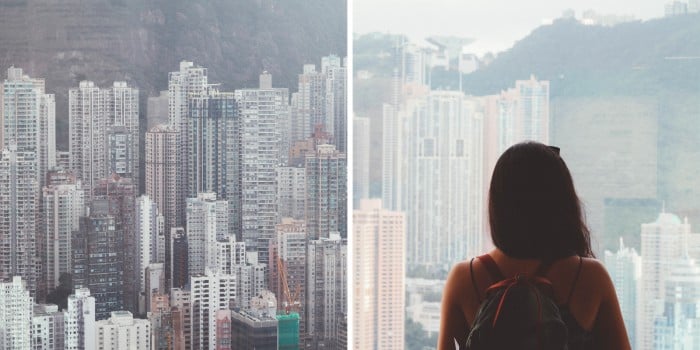 If you're searching for another view of Hong Kong's amazing cityscape, the Hong Kong Monetary Authority & Museum offers just that. Located on the 55th floor of the Two IFC building, the museum is open to the public for free! While enjoying the view, don't forget to check out the museum and exhibition.
For tourists: Remember to bring along your passport as they need to be checked!
3. Flower Market Street at Mong Kok
Flower Market Rd, Mong Kok, Hong Kong
Nearest MTR: Prince Edward or Mong Kok East
Opening hours: 09:30–19:30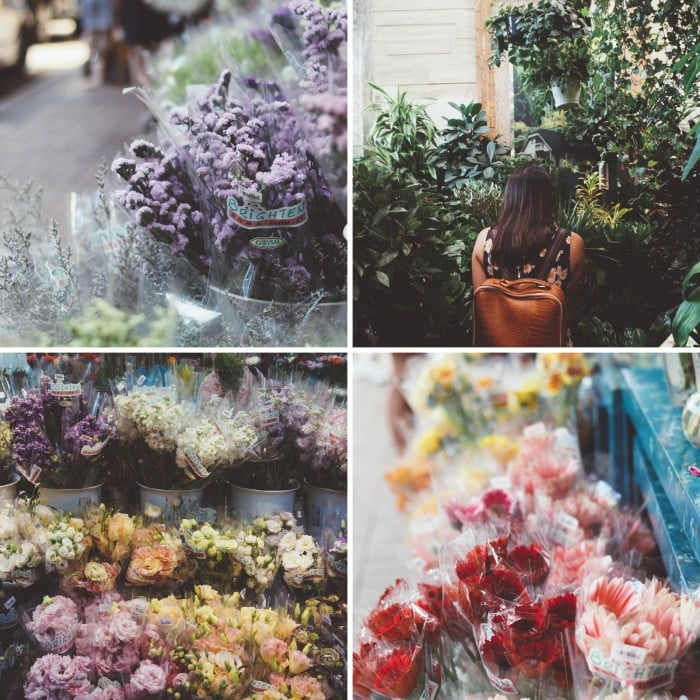 You can never go wrong with flowers. I was overwhelmed by the sheer amount of flowers we saw along the wholesale markets at Flower Market Street. The place sure lives up to its name!
4. Goldfish Market in Mong Kok
Tung Choi Street North, Mong Kok, Kowloon
Nearest MTR: Mong Kok East or Mong Kok
Opening hours: Around 10:00–22:00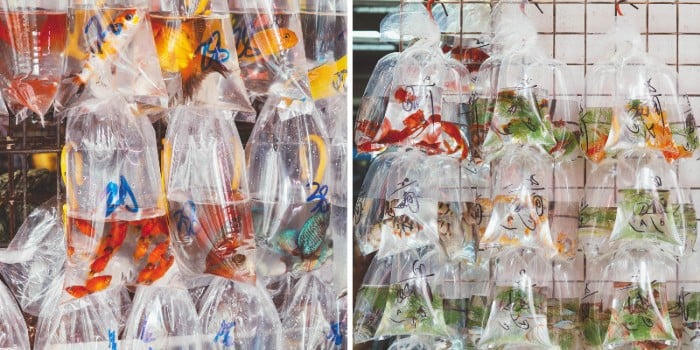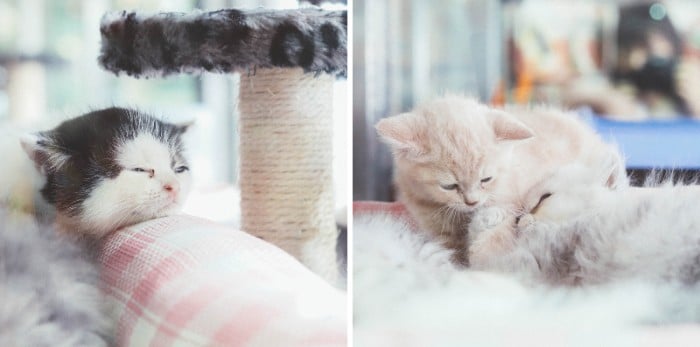 Goldfish of all colours packed in individually wrapped plastic bags – how photogenic is that?! The goldfish market literally takes up the entire street! However, not only are there goldfish, other pets such as dogs, cats, or even turtles are also sold along the street. I felt guilty staying at the pet shops just to take pictures, but look at how cute they are!
5. Street art along Upper Lascar Row
Upper Lascar Row, Tai Ping Shan, Hong Kong
Nearest MTR: Sheung Wan
Street art is an all-time favourite for the IG. Walking along Upper Lascar Row, where you find many antique shops, will bring you by loads of street art!
Tip: Look away from the camera to look cool. LOL.
6. Instagram Pier
8 Fung Mat Rd, Sai Wan, Hong Kong (Nearest address to the area I could find)
Nearest MTR: HKU or Sai Ying Pun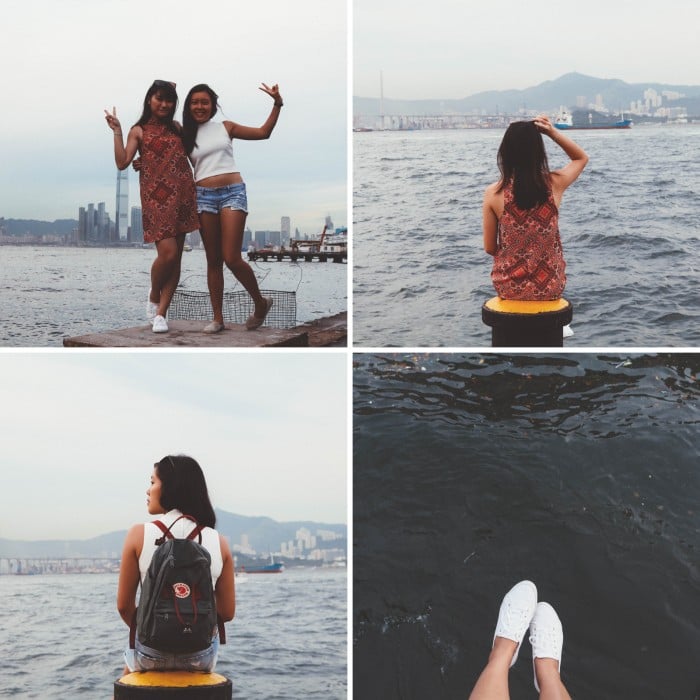 This cargo ship depot has received a reputation for itself as Hong Kong's Instagram Pier, for good reason. Rustic lamp posts, black and yellow paint, old containers with spray paint and an amazing view of the harbour, it's no wonder why it's a great spot for photos! Photography enthusiasts also flood to the pier to capture the amazing unblocked view of the sunset in the evenings. We sure enjoyed our trip there!
7. Victoria Harbour
Victoria Harbour, Hong Kong
Nearest MTR: Tsim Sha Tsui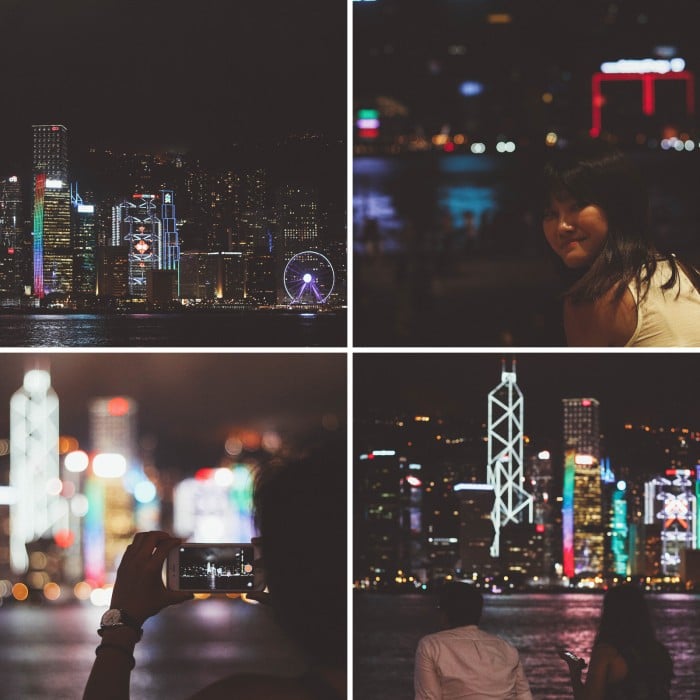 Day or night, Victoria Harbour gives a great view of the Hong Kong's skyline. The skyline also lights up beautifully in the night – as you can see. Cruises and boat trips are popular at the harbour, where you can get a close-up view of the scenery!
8. Nathan Road for neon signs
Nathan Rd, Tsim Sha Tsui, Hong Kong
Nearest MTR: Mong Kok, Yau Ma Tei or Jordan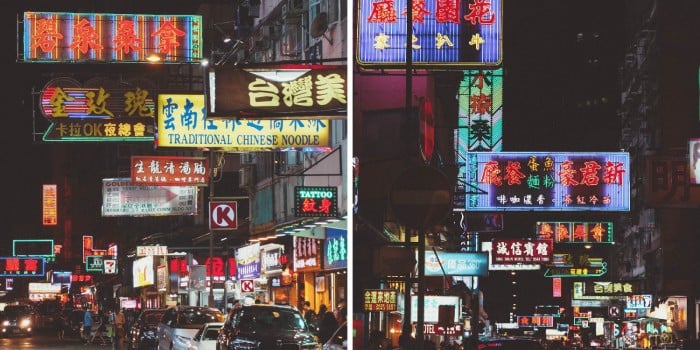 (The photos are taken nearer to Yau Ma Tei!)
Nathan Road is a really long stretch, which runs from Mong Kok to Jordan MTR. You get a view of the iconic neon signs of Hong Kong, which take up almost all the area between buildings. This is where you can capture great street photos. Red cabs, neon signs and the rushing crowds are necessary in each photo!
9. Hong Kong rooftops
Anywhereeeeeeeee you can get to!
See photos in my article here: Creator's Envy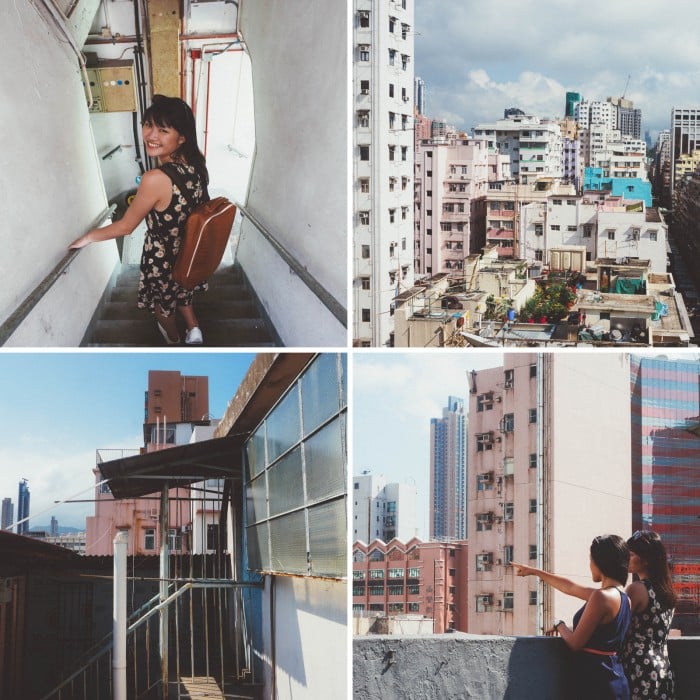 Some Hong Kong photographers I follow on Instagram take some crazy roof top photos, overlooking the entire cityscape. I guess they do sneak up to those places, so it's probably insider information. But if you're looking for your own cheap thrills, I think getting to the rooftop of any apartment complex is fairly simple. But I can't promote trespassing. So.
10. Every place you eat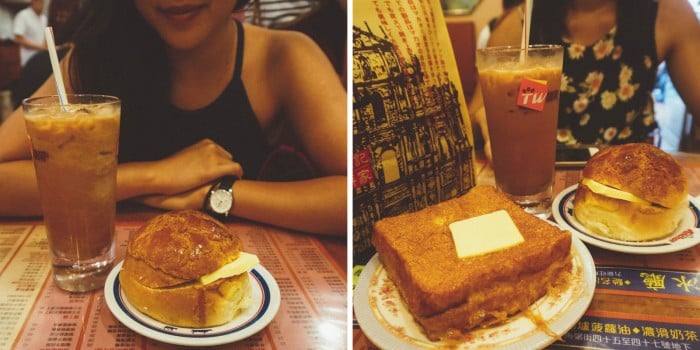 Apart from the bustling city life, sky-high buildings, and neon signs, Hong Kong is also famous for its foooooooooooooooood. #foodporn #foodphotography #foodie is the way to go for Instagram!
Also read: Food Guide: 12 Great Places We Ate in Hong Kong

Of course I'm not a photographer on Instagram who can provide insider information on photo spots in Hong Kong, but hopefully, all these photogenic spots we visited is of some inspiration to you! If you're searching for more Instagram-able or photo spots to explore, I googled 'Instagrammable places in Hong Kong' and 'photography spots in Hong Kong' to research. Try them out!
Keep having fun!