Most of us dream of travelling with close friends and family that is why we grab the chance of snagging cheap fares whenever airlines host seat sales. In travelling together, relationships get into a whole new level. The group will definitely learn new things about each other like who's the early riser, the walking waze, the know-it-all, etc.
Also read: Should You Choose Free and Easy or Tour Groups?
At the end of your adventure, you'll basically know who you can get along with just fine. If you've travelled with a huge group, here are some things that you can probably relate to.
1. Waiting for each other all the time!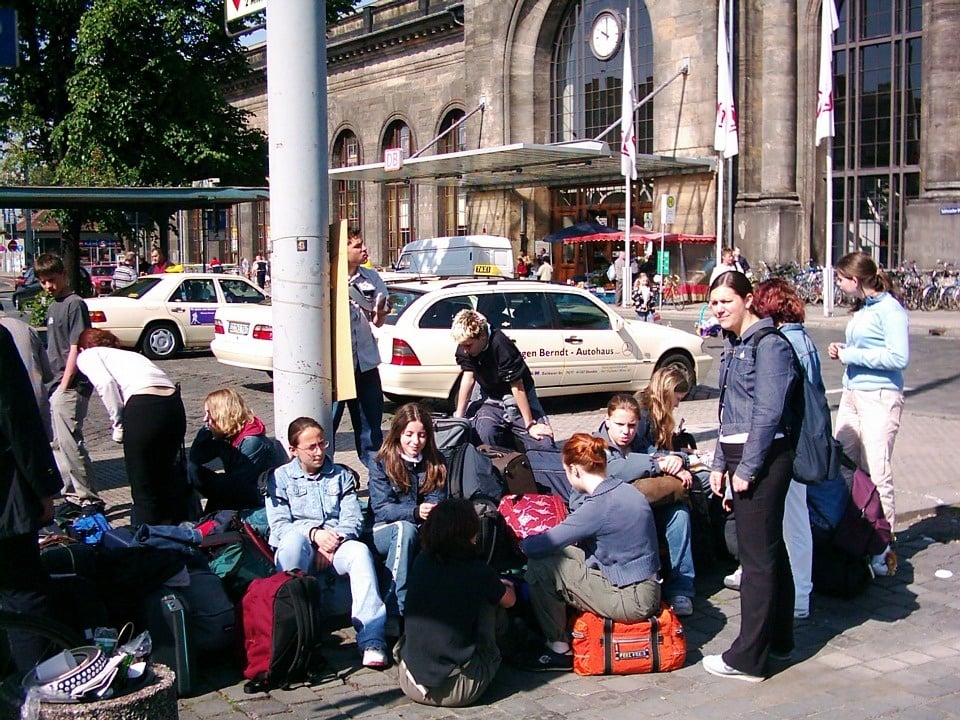 Let's face the fact that it can be frustrating to constantly wait for each other, may it be waiting for the next person to finish taking the shower, shopping or even in the immigration queue. You'll have to keep on looking back to make sure the whole group's headcount is intact.
2. Conflicting interests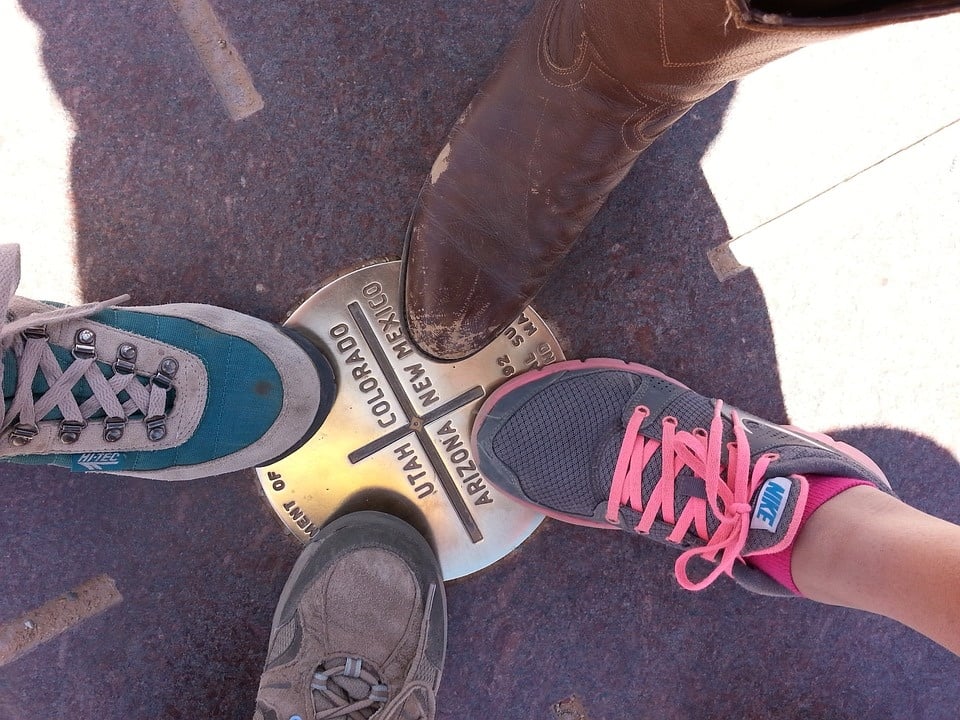 Not everybody shares the same interests with you. So what's it gonna be for today — sightseeing, shopping, hiking or food trip? Compromise is the key!
3. Sharing tasks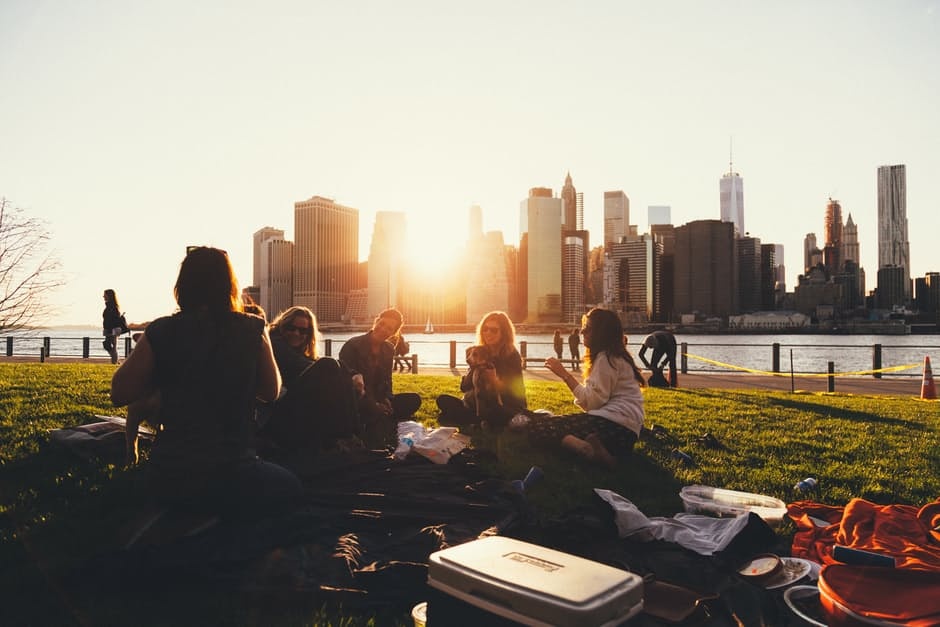 Assuming everyone in the group loves to travel, you'll have volunteers to take care of practically everything — from ticket bookings and hotel accommodation to transportation plans and day to day itinerary! Which tasks do you usually take? Do you volunteer to take charge of everything? The group is lucky to have you!
Also read: 10 Woes of a Trip Planner
4. Laughing in public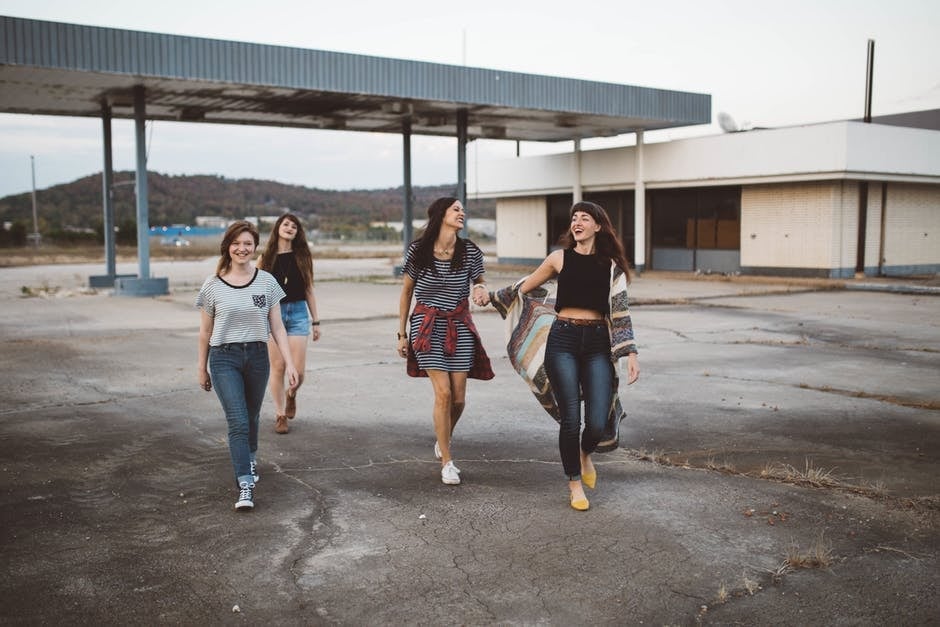 Since it's a big group, a public place can immediately be filled with laughter when one member throws a joke, sometimes, to the point that you're so happy, you don't notice people are already staring at you.
5. Establishing your own tour group and flag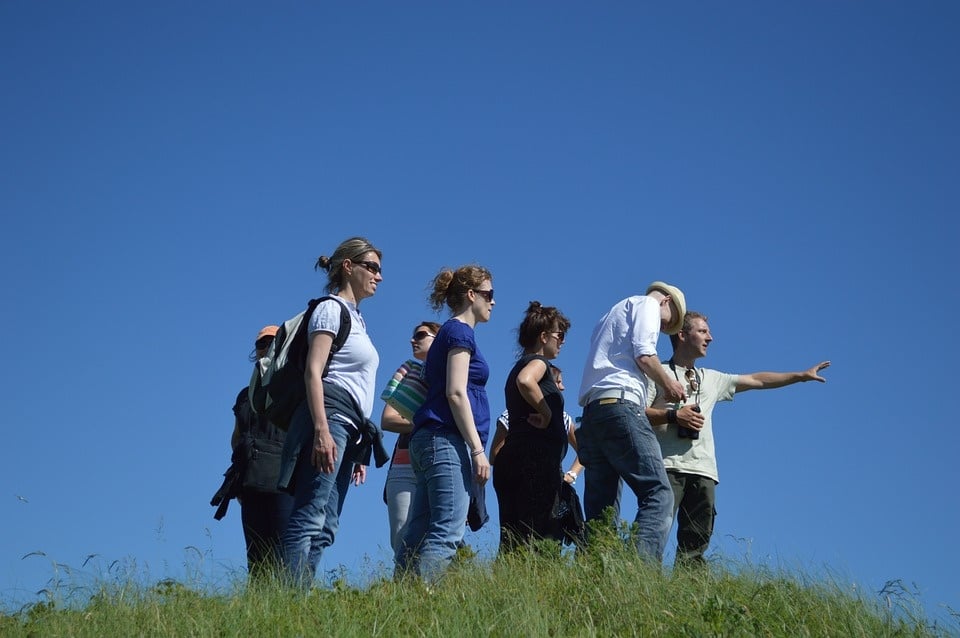 During walking tours, you sometimes feel the need of bringing a flag so that everyone can follow along. At least for a day, you get to live that dream of leading your own tour group.
6. Transportation preference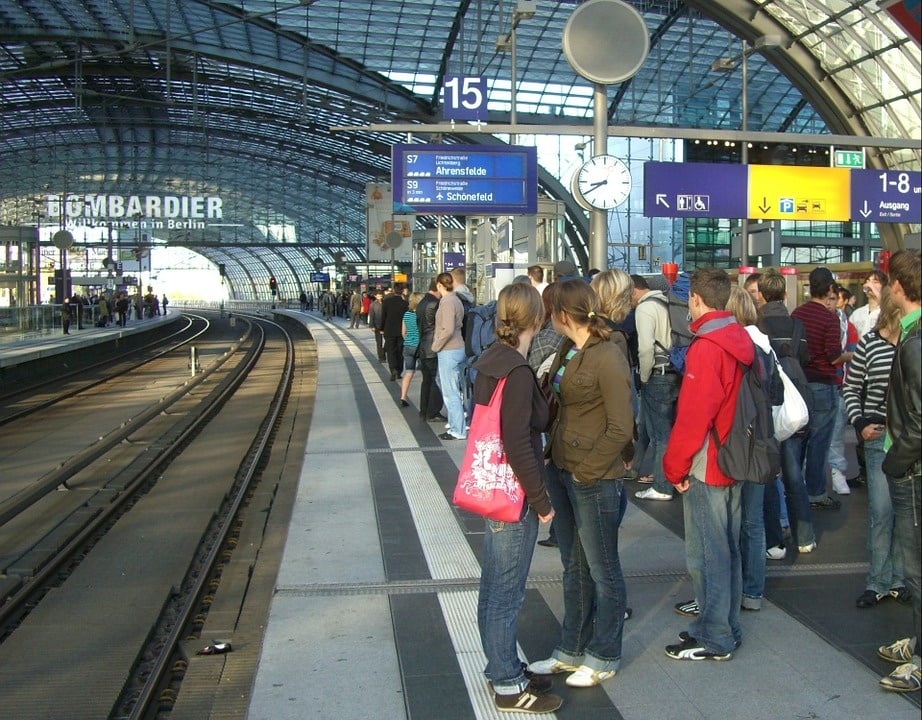 You would most likely prefer a transportation wherein everybody will fit so that you won't have to hail 2 or more cabs! Talk about having a clingy group!
7. Finding missing members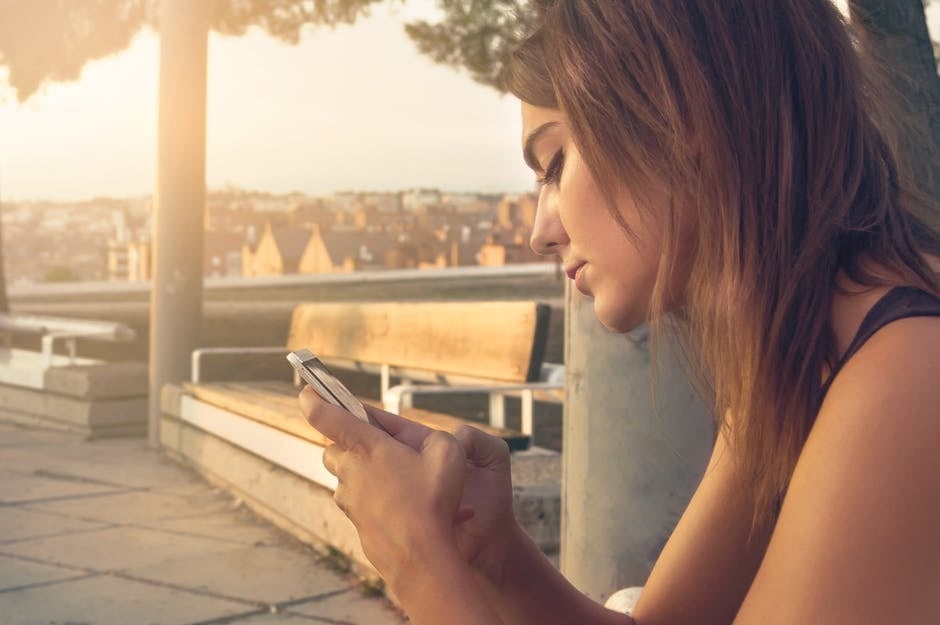 The deal was to be back in an hour but they aren't there yet and you have no data and WiFi to contact them. Okay, so where and how to find them? Then, you're starting to consider leaving them behind. Ugh, that crazy, frustrating feeling!
8. Taking photos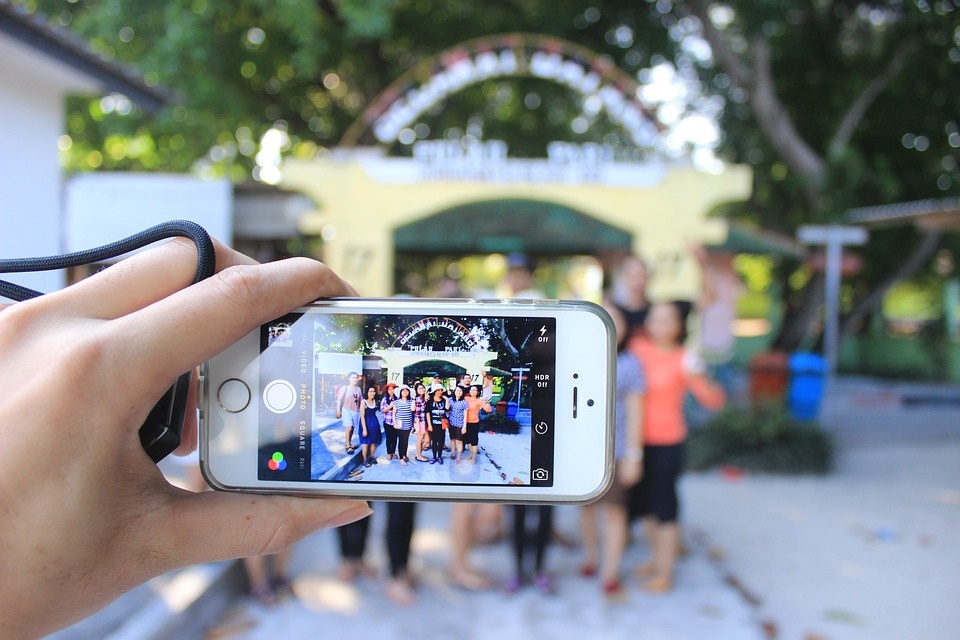 Everyone wants to have a shot crossing a busy street, posing in front of a famous monument or the breathtaking view of the outskirts. Well, who wouldn't? That's one of the things you came for so you just have to be patient.
9. Ordering food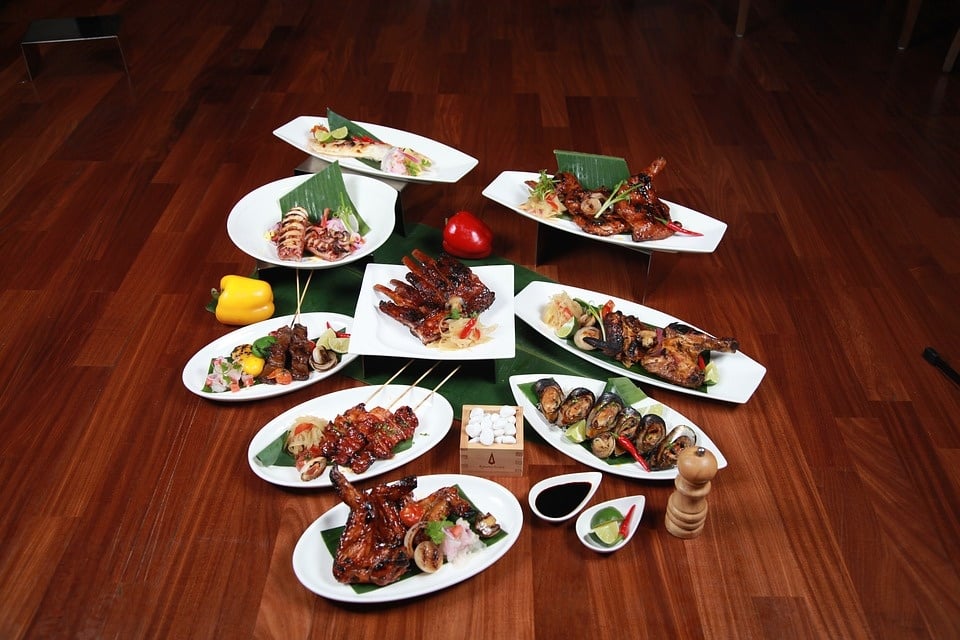 No problem ordering a wide variety of dishes since you'll be splitting the bill. Yey, for trying a lot of food on the menu!
Also read: 8 Golden Rules For Surviving A Girlfriend Vacation (Every Girl Should Know)
Bottom line, travelling should be a fun and happy experience for all. If somewhere along the way you get to experience some inconveniences or differences among the group, remember that there is a solution to everything and that is COMPROMISE!
You can actually suggest making a schedule so that you won't be wasting time waiting for each other to finish something. You can also split up from time to time. Learn to give and take when interests are different.
Travelling is a teacher. One thing you'll learn from travelling with a huge group is that you can't always have your way. In short, you can't be selfish. You have to take into consideration the opinions and interests of the whole group. This way, you'll maintain a fun and harmonious adventure together.
What about you? What struggles have you experienced when you travelled with a group?