Remember the days when you had to rush home after school to catch your favourite TV show? Specifically, during the '90s and '00s, a time when streaming wasn't a thing yet — which meant relying on good ol' DVDs and cable networks. And when it came to choices for shows to watch, Nickelodeon was our go-to for both cartoons and live-action. Seriously, all the Nickelodeon shows from those years were truly something else.
So, imagine our excitement when the TV network announced its partnership with Netflix back in 2020! Among the first shows that the streaming giant has added to its roster are SpongeBob SquarePants and Avatar: The Last Airbender. And in a time when we're (mostly) encouraged to stay at home, rewatching our childhood favourites has never been more therapeutic.
This inspired us to compile even more old Nick shows that are sure to make you wax nostalgic. Ready for a trip down TV memory lane?
1. Rugrats (1991-2004)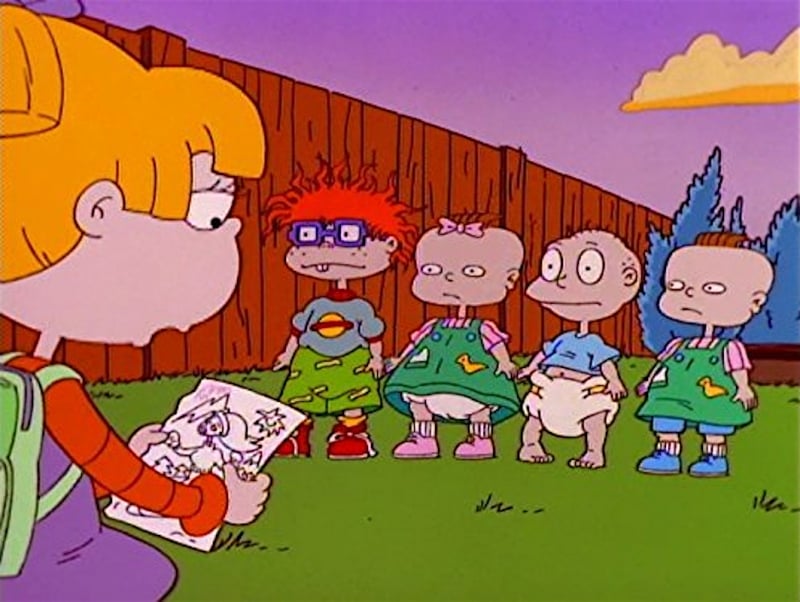 It has been 17 years since Rugrats signed off, yet very few other old Nick shows have come close to being as iconic as this. After all, it was probably the top cartoon during the '90s and early '00s with over ten seasons, three movies, and even a spinoff series! 
Follow the adventures of best buds Tommy and Chucky, twins Phil and Lil, resident mean queen Angelica, and more. Together they go through all sorts of shenanigans… and they're not even past kindergarten yet. One thing's for sure: life seems way more fun when you're an adorable baby. And please don't even make us choose which one is our favourite character; they're all equally loveable! (Yes, even Angelica).
2. Hey Arnold! (1996-2004)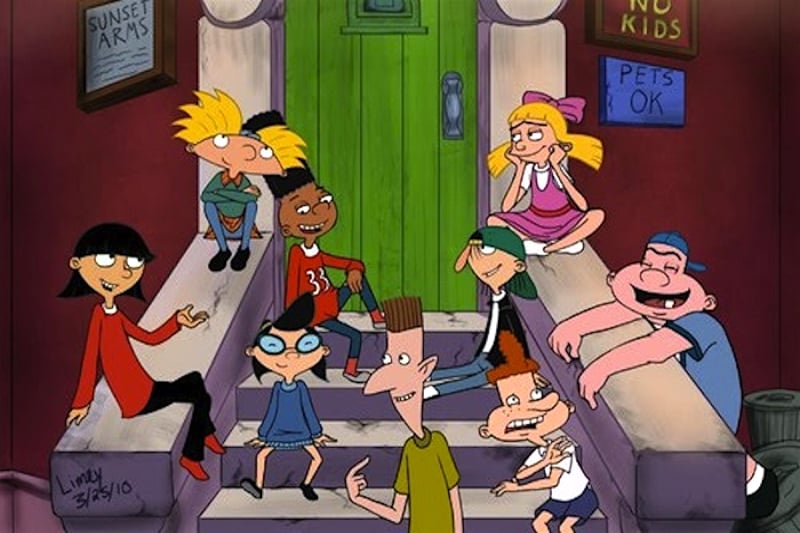 "Move it, football head!" is just one of the many memorable things from Hey Arnold! It features some of the most three-dimensional characters on animated TV. Seriously, how many teenage cartoon characters can you think of who are that interesting — without the advantage of being superhumans, half-magical beings, or even secret spies? 
Although the fact that they were big-city kids did serve as an edge, amidst a sea of suburbs-set Nick shows. (Hillwood looks a lot like pre-hipster Brooklyn!) Also, who needs powers or special skills when you have an awesome bedroom like Arnold's? Admit it, you probably begged your parents for a revamp! And speaking of room interiors, don't even get us started on Helga's secret shrine that is all kinds of "Woah there, girl." 
3. Legends of the Hidden Temple (1993-1995)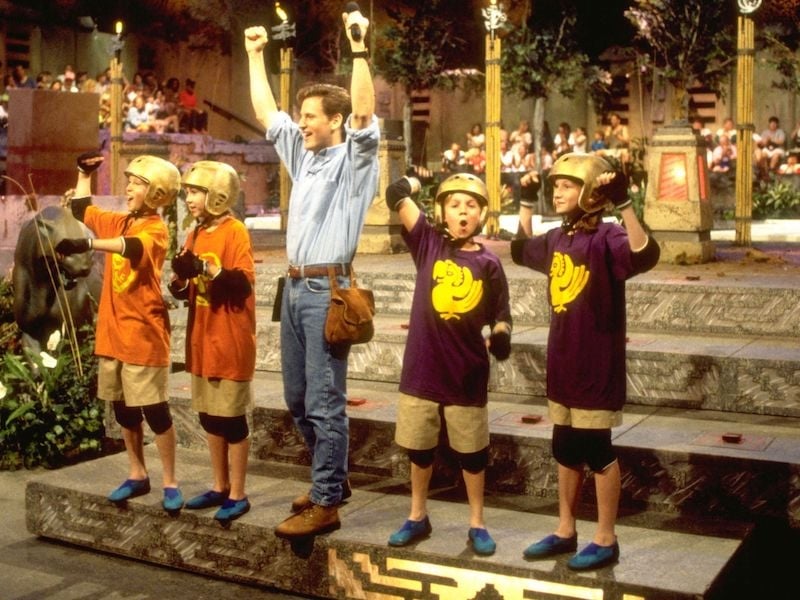 Before there was the hit mobile game, Temple Run, there was the OG Legends of the Hidden Temple. This children's game show was both action-packed and a cool source for fun facts! The titular temple here is supposedly filled with "lost treasures protected by mysterious Mayan temple guards." 
Six teams of two must compete to retrieve an artefact from this temple. The catch? They'll have to perform lots of stunts (like rope-climbing!) and answer questions about history, mythology, and geography. 
P.S. — This is also one of the old Nick shows that are getting a remake soon! The revival will be catered to now-adult millennials who want to relive their childhood nostalgia.
4. Unfabulous (2004-2007)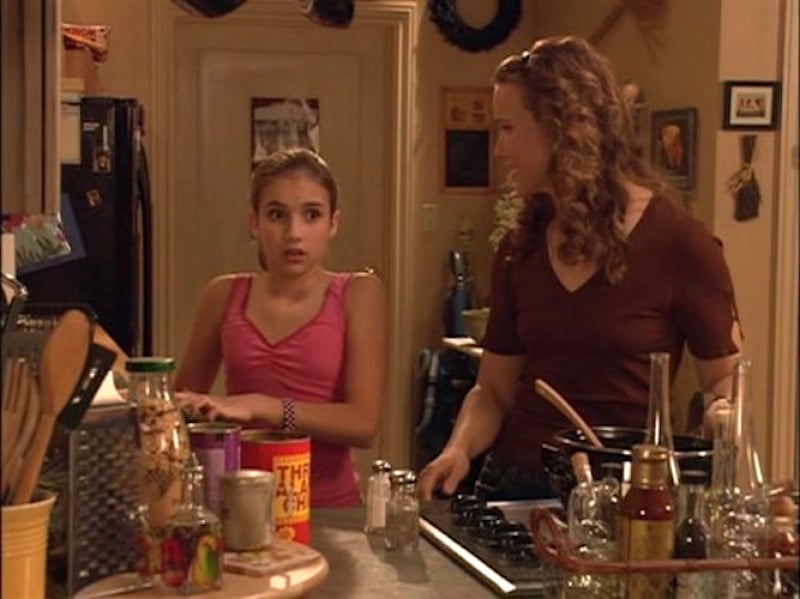 Before there was Taylor Swift, there was Addie Singer from Unfabulous. And as her last name suggests, she writes songs and plays the guitar. (This Nick show even came with an LSS-inducing soundtrack.) She's equal-parts eccentric and angsty; pretty much your typical 14-year-old. And honestly? We're all for it! Let teens be teens, without the pretence of being 'wise' beyond their years. 
Addie sings pretty much about everything that goes on in her life. Her songs range from hilarious (wishing to be a Mexican wrestler but, like, in an emo way) to all-too-relatable (insecurities like braces and flat hair). And of course, there's a boy (actually, two) that serves as the inspiration behind most of her songs. That said, were you on Team Jake or Team Randy? 
5. Zoey 101 (2005-2008)
Before setting our eyes on our first-choice university, we were dreaming of attending Pacific Coast Academy (PCA)! This fictional campus in Malibu was the setting of Zoey 101. Though, it wasn't your run-of-the-mill boarding school with uptight headmasters and centuries-old buildings. Quite the opposite, in fact, with PCA's brightly coloured facilities and exciting amenities like a movie theatre and a Japanese restaurant! 
Not to be outdone, Zoey Brooks and her friends were also quite the interesting bunch, each with their own unique interests. We definitely wanted to be friends with them IRL! Overall, Zoey 101 was the ultimate escapist comedy-drama among all live-action Nickelodeon shows during its time. An idyllic school, cute gadgets, and living away from mom and dad? Man, how we wished! 
Fun fact: PCA is actually Pepperdine University IRL! How cool is that?
6. As Told by Ginger (2000-2006)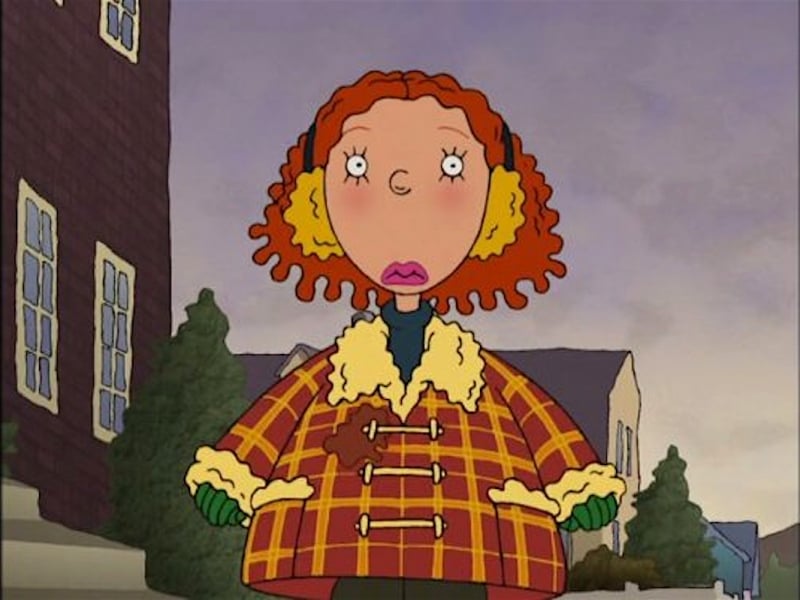 Follow Ginger Foutley as she goes through some all-too-relatable growing pains, most of which she writes about. She was quite smart, yet she wanted nothing more than to be part of the popular crowd. This dream came true when she befriends queen bee Courtney… but not without some hostility from Courtney's right-hand woman, Miranda. You know, typical middle school stuff.
And it's that authenticity in As Told by Ginger that resonated so well with fans! We'd even go as far as saying it was one of the Nickelodeon shows ahead of their time. It paved the way for many young girls' empowerment, with all the lessons it conveys about the common elephant in the room: puberty.
7. The Wild Thornberrys (1998-2004)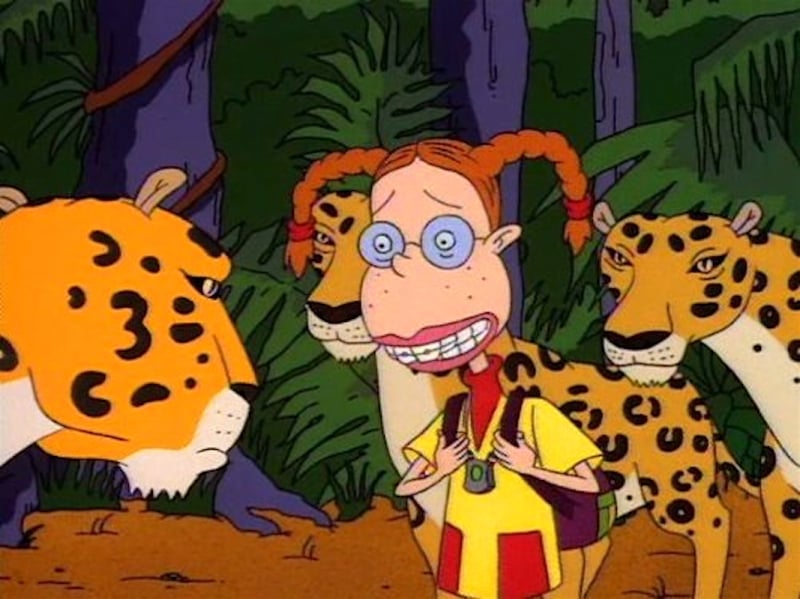 The title of the show just about summarises what to expect from the eponymous family. Imagine having parents who film wildlife documentaries, and naturally, getting to travel around all sorts of places! Pretty much an ordinary day in the life of 11-year-old Eliza Thornberry. Oh, and did we mention she can also talk to animals — amazing, right?
Well, not so much, if you'd ask Eliza. For starters, she'll lose her powers if she tells anyone, so go figure. But another great thing about The Wild Thornberrys is its underlying message on environmental issues — from endangered species, to oil spills and deforestation. And looking back on our childhood, it set a good foundation for one's environmentally conscious choices later on in life. 
Also read: Travel Better: 15 Best Ways to Help Locals While Travelling
8. Danny Phantom (2004-2007)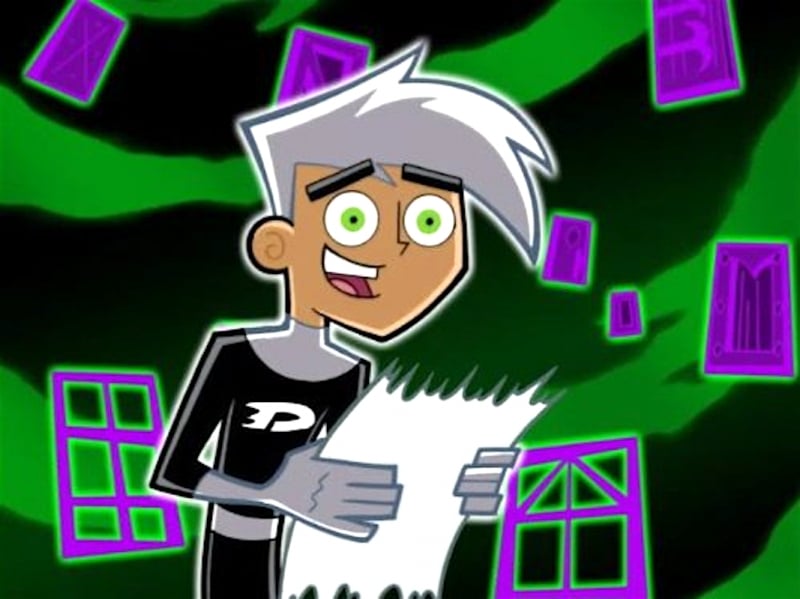 "I'm goin' ghost," was Danny Fenton's iconic catchphrase. In fact, it's so iconic that a number of then-pre-teen boys seemed to have taken it too seriously and carried it over to adulthood. (Just kidding! Also, there are actually memes on this, if you don't believe us.) But yeah, turning into a half-ghost is apparently what happens when you accidentally mess with your ghost-hunting parents' lab. Whoops! 
Danny Phantom arguably has the catchiest opening theme among all Nickelodeon shows. And that's saying a lot! His transformation scenes were also quite fun to watch almost every day, especially as a kid. Though we certainly wouldn't mind watching these all over again — especially since it has been more than a decade!
9. Ned's Declassified School Survival Guide (2004-2007)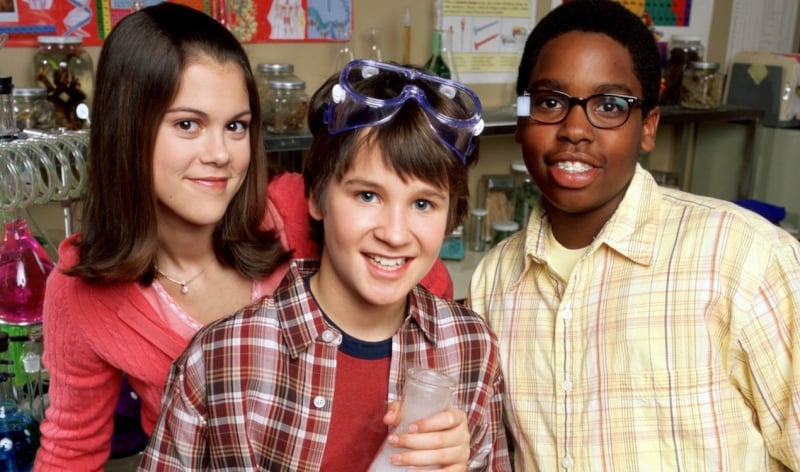 Honestly, we can't tell whether the tips on Ned's Declassified School Survival Guide were actually helpful or not. But hey, they sure were all kinds of amusing! Follow Ned Bigby and his friends as they navigate the perilous social jungle that is middle school. We particularly enjoyed how Ned often broke the fourth wall, which adds to the hilarity. 
In hindsight, this Nick show stood out as a witty spin on the 'rules of popularity.' Sort of like a millennial response to '80s teen movies. Their problems also ranged from how to look cool at lunch… to a rogue weasel breaking into the school. Odd, we know, but you have to see it to believe it!
10. The Amanda Show (1999-2002)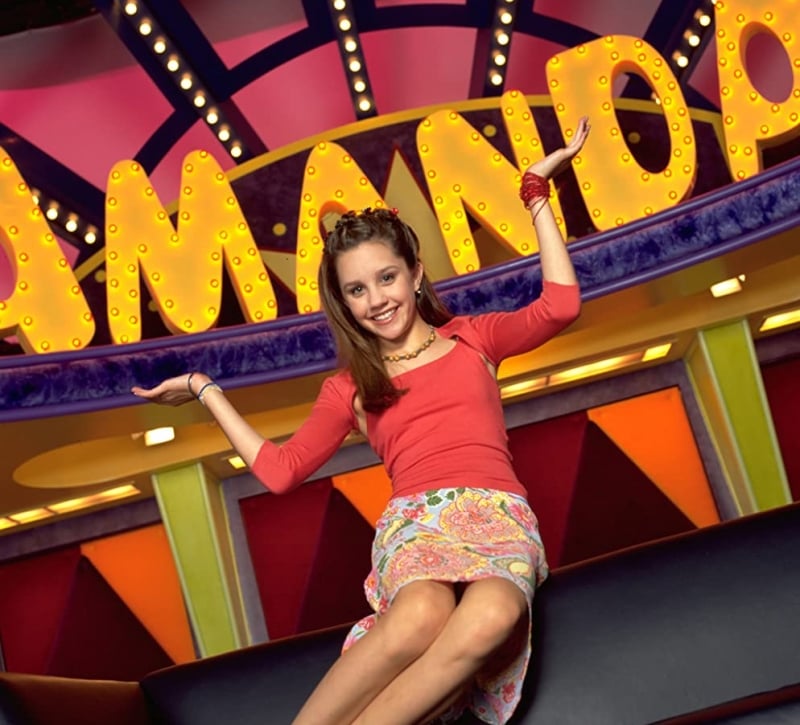 The Amanda Show is dubbed by many '90s kids as the best among all Nickelodeon shows during its time. Never mind that it ran for only three seasons; the comedy sketches truly left a lasting mark. Who could forget quirky characters like Judge Trudy, Moody Fallon, and The Procrastinator — all played by the late, great Amanda Bynes? 
The variety show also paved the way for what would be the channel's top stars in the early '00s. We're obviously talking about Drake Bell and Josh Peck, who later on starred in their titular series. Oh, and remember the dancing red lobsters? Yeah, we don't know why we never questioned their presence back then. It just made so much sense!
11. Kenan & Kel (1996-2000)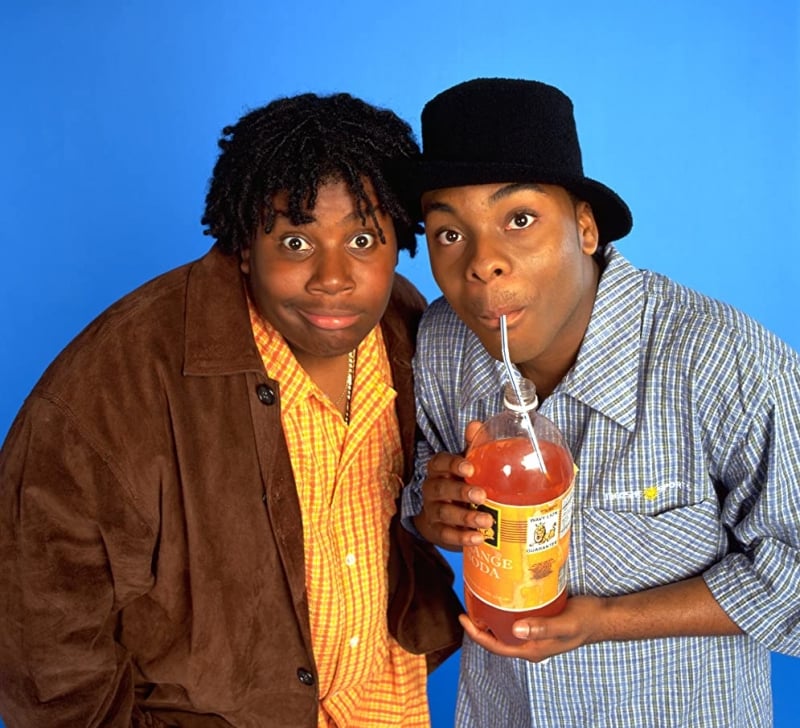 No other show has given so much homage to orange soda like Kenan & Kel. "Who loves orange soda? Kel loves orange soda." And yes, he does. It's an amusing catchphrase that has stuck to many a '90s kid! 
Watch as dynamic duo Kenan Thompson and Kel Mitchell play two high school buddies who get into all sorts of shenanigans — always through their own doing. After all, Kenan was always coming up with crazy get-rich-quick schemes. Meanwhile, Kel (being Kel) always got dragged along for the ride. No doubt, these two set the bar high for both bromances and great, kid-friendly comedy. 
Fun fact: A few years after the show wrapped up, Kenan went on to join Saturday Night Live. He's currently the longest-tenured cast member of this hit late-night comedy show. 
12. Clarissa Explains It All (1991-1994)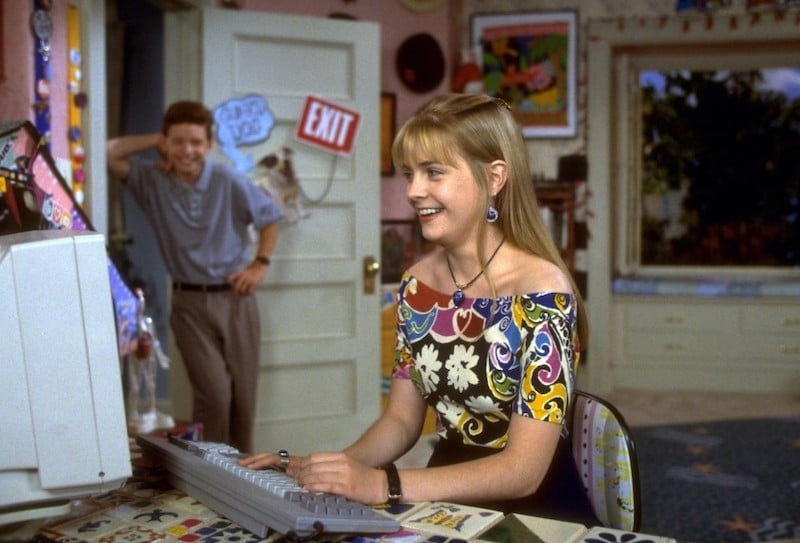 Before she became the famous Sabrina Spellman, Melissa Joan Hart was the titular star of Clarissa Explains It All. Here, she plays a sarcastic high schooler who lives in an unnamed suburban town… and even has a baby alligator for a pet! She also breaks the fourth wall a lot to explain what's happening in her life; from first crushes and sibling rivalry, to getting her driver's license and applying for college. 
Fun fact: This was the first Nickelodeon series that had a female lead! 
13. The Fairly OddParents (2001-2017)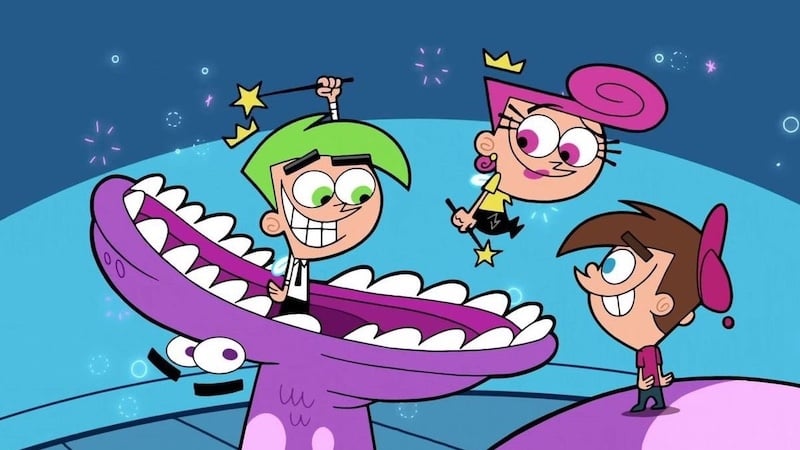 Who hasn't watched The Fairly OddParents at least once? It's one of the longest-running Nickelodeon shows, after all. It was initially supposed to end in November 2006, after five seasons, but resumed production in 2008 all the way until 2017.
It centres on dorky 10-year-old, Timmy Turner, who lives a fairly miserable life with his awfully clueless parents and a downright awful babysitter. Things seemed to finally look up when he meets Cosmo and Wanda: two fairy godparents that would grant his every wish. Too bad for Timmy, though, these wishes usually backfire and cause even more problems to be fixed. 
14. Are You Afraid of the Dark? (1990-2000)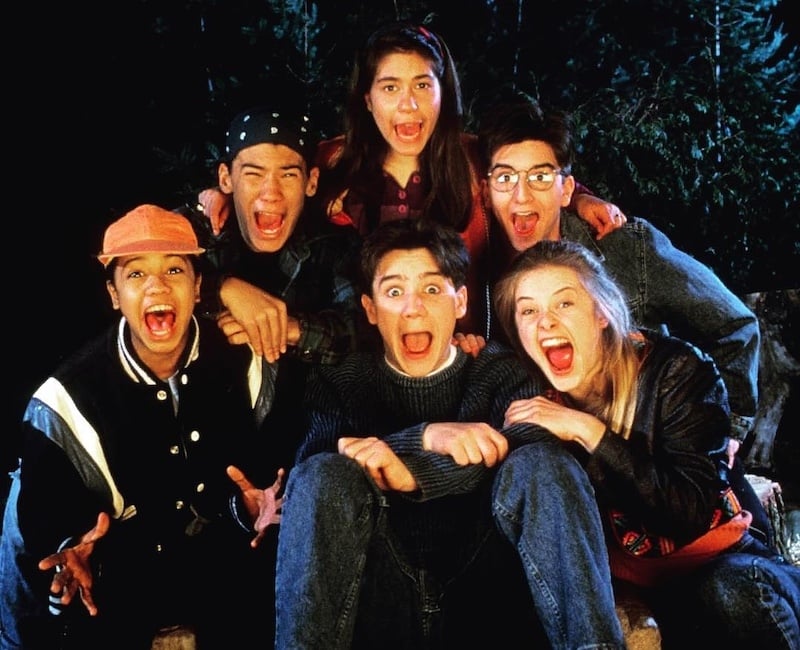 Are You Afraid of the Dark? is a classic anthology series featuring different spooky — but never gory — stories. Each tale is narrated by teenagers from the fictitious Midnight Society, who gather by the campfire at their secret spot in the woods. This old Nick show is often compared to the Goosebumps franchise, with its ghosts and ghouls that range from odd and creepy, to eerily realistic (even when you rewatch it as an adult). 
15. Rocko's Modern Life (1993-1996)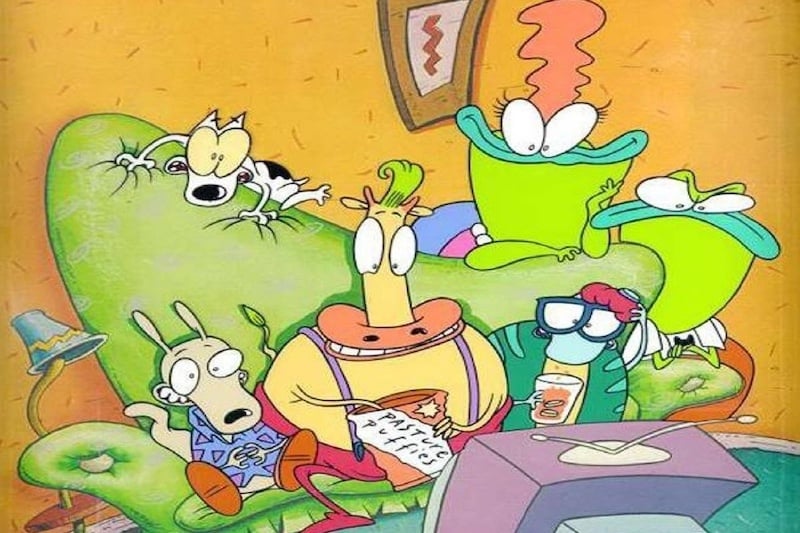 In Rocko's Modern Life, the titular character is a hip yet neurotic wallaby who migrates from Australia to the United States. As he adjusts to his new life, he learns that the American Dream and living independently aren't exactly everything he hoped for. Good thing he has his besties Heffer and Filbert, and his dog Spunky, to help him get through countless obstacles and misadventures. 
This show is one of those Nickelodeon cartoons from the '90s that garnered controversy and was deemed too morbid for young children. But if you're all about satirical social commentary and edgier humour — aka animated shows that depict adulthood in a not-so-sunny way — then you'll most likely enjoy this!
Also read: 12 Cartoon Shows & Movies That Were Either Too Problematic or Dark for Kids
16. CatDog (1998-2005)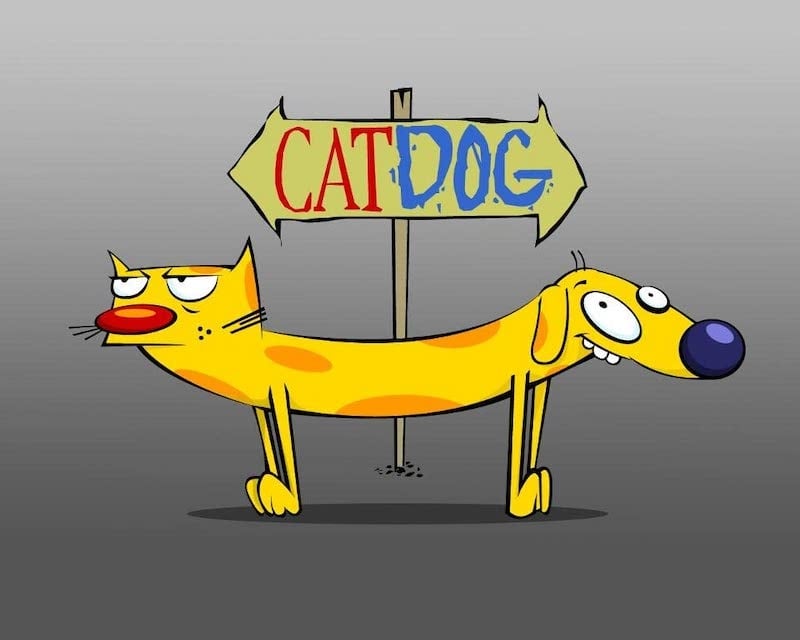 Among the old Nick shows, CatDog takes the cake for being the oddest. Where else are you going to find a cartoon that has, well, conjoined siblings of different species? Follow the hilarious misadventures of high-strung Cat and goofy Dog, who take the term "polar opposites" to a whole new level. Most episodes centre on them dealing with the bully gang, Greaser Dogs, and Winslow, a "trespassing" mouse in their house.
17. Drake & Josh (2004-2007)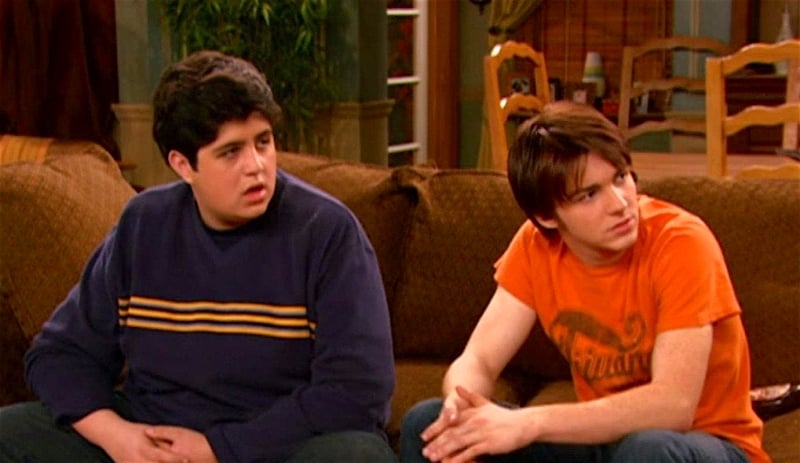 Drake & Josh revolves around two stepbrothers who are absolute polar opposites. Josh Nichols is the goofy, loveable geek-slash-Oprah fanboy, while Drake Parker is the charming, popular musician who gets all the girls. And then there's Drake's younger sister, Megan — a tech genius with an endless supply of schemes and pranks.
Sure, there's nothing revolutionary or whatsoever about the storyline, but the main actors' undeniable chemistry sure makes it worthwhile! That, and tons of LOL-inducing lines, like Josh's "I ain't callin' you a truther!" or Drake's "There's a new Jersey?" Top it all off with the fact that almost every tween and teenage girl at the time had a crush on Drake. (You guys, he did the moppy brown hair with side-swept bangs way before Justin Bieber!)
18. iCarly (2007-2012)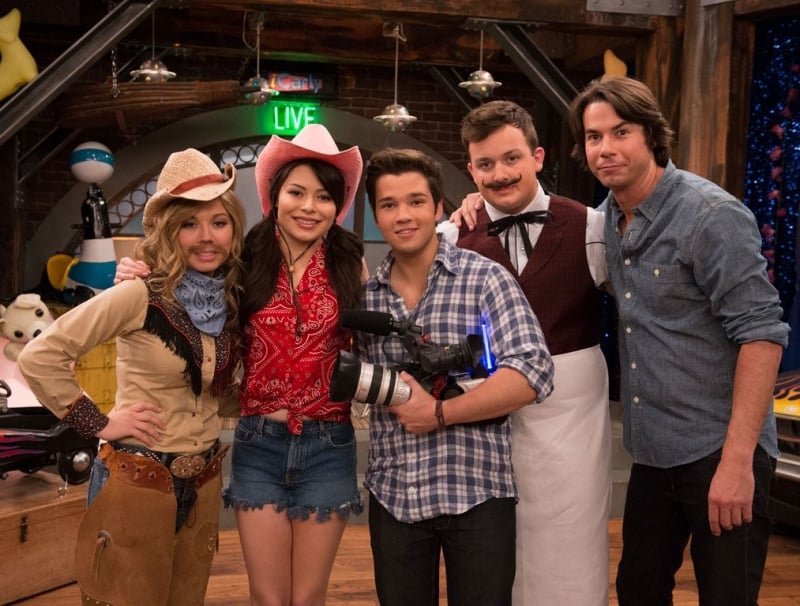 And of course, we've saved the youngest for last. Compared to the other Nickelodeon shows on this list, iCarly catered more to the late millennials and early Gen Zs. Though we'd say it came out just the right time, during what we'd say is the 'Dawn of the Vlogger Era.' You know, right before almost everyone suddenly started aspiring to be YouTube celebrities? Carly Shay was one step ahead of them. 
Putting up a quirky web show with your two BFFs? While living with your older brother who's also an abstract artist? And coming up with odd recipes, like 'spaghetti tacos'? Carly sure had it made! Plus, for those who also watched Drake & Josh, it was definitely interesting to see Miranda Cosgrove go from sly little sister to well-adjusted web sensation. Talk about character development! 
Also read: 10 Netflix Series With More Than 100 Episodes That Are Worthy of Binge-Watching
Suffice to say, Nickelodeon really had some of the most memorable TV shows for kids, tweens, and those young-at-heart! And while we can't time-travel back to our much younger days, we can certainly reminisce every now and then by rewatching some good old Nick shows at home. So, which of these classic series were your favourite/s back then? 
---
All images are credited to IMDB.