Europe is one of the most wonderful holiday destinations in the world. However, planning a trip there can be extremely overwhelming. From the surreal Nordic region and the magnificent Alps to the dreamy, quaint little cities and everything in between, where do you even begin? But if you are reading this, you're in luck! To lessen the hassle on your part, here is a compilation of 8 AMAZING two­ week itineraries for you to experience the best of this continent and make your Euro­dream come true!
Also read: Insider Tips Every Traveller Going to Europe Should Know
1. Spain & Portugal­– for the foodies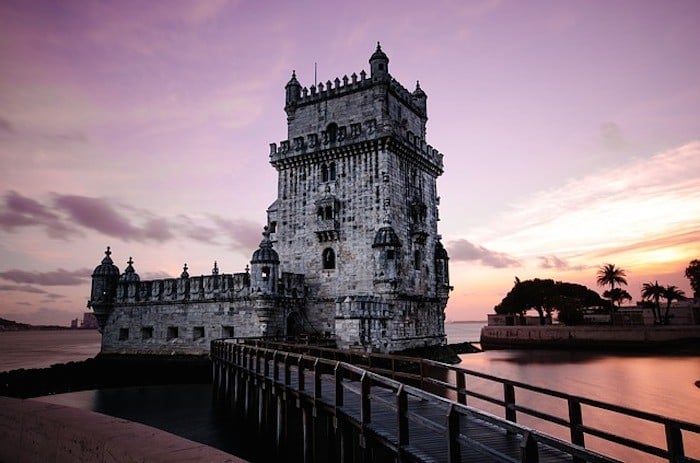 Marvel at the grandeur of Barcelona's architectural structures and treat yourself to a delectable plate of seafood paella at Valencia. Thrill the football fan in you with a visit to the majestic Santiago Bernabeau Stadium in Madrid. Take a trip to one of Spain's UNESCO world heritage sites in the old town of Toledo. Over here, you can indulge in a myriad of good food and music while exploring its various historic landmarks.
From Spain, head over to Portugal and explore the vibrant cities of Porto and Lisbon,which are easily accessible within 3 hours from each other by train. Immerse yourself in rich Portuguese heritage, where you can experience an intriguing contrast between the old and the new. Take a relaxing boat ride down Duoro River in Porto, where you will see medieval castles and rustic villages. Over at the youthful cosmopolitan city of Lisbon, check out the Berardo Museum of Modern and Contemporary Art. It features more than a thousand art pieces by famous artistic figures such as Picasso, Pollock and more. Both cities are also a foodie's heaven, where one can dive into a wide spread of traditional Portuguese gastronomy. Wolf down a plate of delicious octopus rice, and wash it down with a cup of sweet Port wine. When you are in Lisbon, do not forget to visit the Mercado da Riberia, where you will see stalls selling the best food from not only Portugal, but all around the world. Enjoy your time here, it will be an exotic European adventure that you will never forget!
2. Greece & Croatia­ – for the hopeless romantic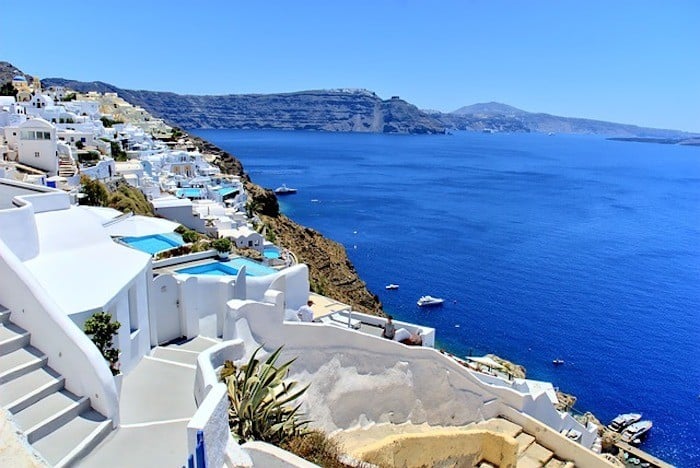 Europe is a perfect honeymoon destination for the hopeless romantic and dreamy­-eyed. Seek a romantic rendezvous in Santorini with your loved one under the blessing of Aphrodite, the Greek goddess of love, as you gaze out towards the clear Aegean Sea. Develop an appreciation for Greek mythology and ancient monuments by taking a tour around the Acropolis in Athens.
Also read: How to Travel Greece for 7 Days with SGD1000
From Athens, you may fly all the way to Croatia to savour the breathtaking sights and sounds you can only find in this Mediterranean destination. Take a stroll along Dubrovnik's charming Old Town and Diocletian's Palace in Split, both of which have been labelled as the world's UNESCO heritage sites. In Croatia's capital city, Zagreb, you can explore many attractions on foot. This up and coming town is full of vibrancy and excitement ­­ a perfect way to end your trip on a high!
3. Netherlands, Germany & Austria – ­for the party animal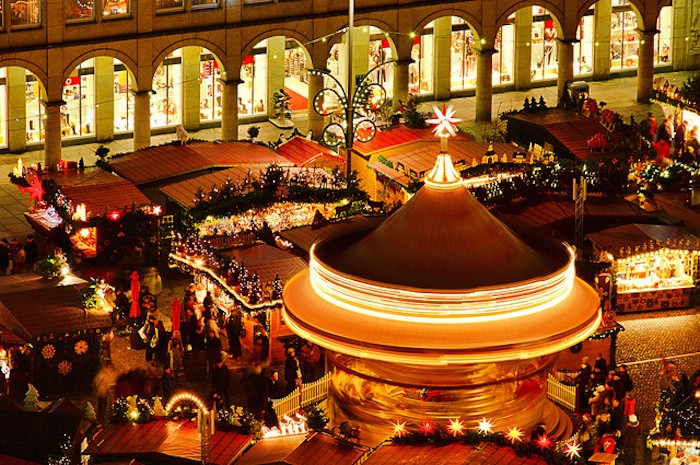 Image credit: Roderick Eime
At the end of the year, you can experience winter wonderland in many parts of Europe, where  Christmas is a beloved age­-old tradition and celebrated greatly among the locals. Start your trip with a bang by heading over to a club in Amsterdam and party all night long in this festive season. This exciting city is full of youth and energy, and has one of the best nightlife activities in Europe to offer ­­ so go wild and free, because you only live once!
Within close proximity lies Berlin, possibly one of the greatest historic cities in existence. Learn  the history behind the construction of the great Berlin Wall, and indulge in a plate of delicious currywurst to go with a pint of refreshing German lager. This city is also proud of its vibrant  nightlife, and has developed a thriving LGBT community in prominent party districts like Schoneberg and Kreuzberg.
From Germany, move on to amazing Austria,where you can bewitch yourself in quaint cities like Innsbruck and Salzburg. With Christmas in the air, sip on a glass of mulled wine and admire the stunning decorations in one of Vienna's renowned Christmas markets. Winter is definitely the best season of the year!
4. Switzerland & France – ­for the nature lover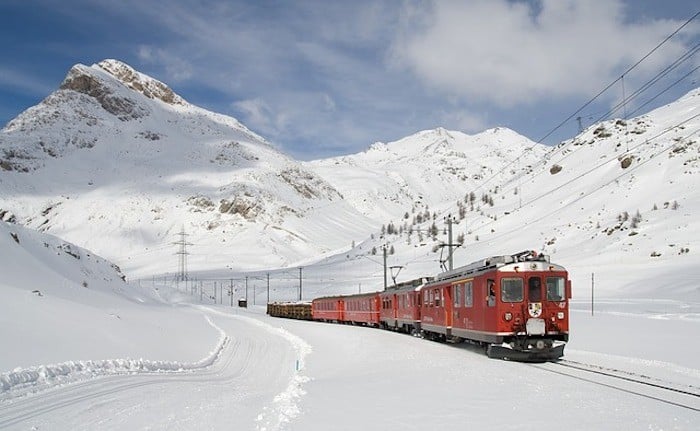 If you possess a love for nature, you will love Switzerland ­­– a land famous for its gorgeous sceneries and majestic Alps. Start your trip in romantic Lucerne, where you can chill in the cool evening by the lakeside beach. From there, you can hop onto a Golden Pass train and feast your eyes upon the panoramic sights of Lake Geneva, Montreux and Interlaken against the backdrop of surrounding mountains, green valleys and terraced vineyards. As you take a relaxing hike in Zermatt, keep a lookout for the iconic Matterhorn, a jagged-­shaped mountain that you will recognise on your Toblerone chocolate bars.
Cross the border into France in a comfortable train cabin, and bask along the unique pebble beaches in Nice before watching the sun set gloriously along the coastline of the Cote d' Azur. Pay a visit to Paris, where you can spend hours admiring treasured exhibits in The Louvre, and roam aimlessly along Champs-Elysees. When the night falls, pamper yourself with a fine picnic of wine and cheese and fall in love with the City of Lights as you watch the Eiffel Tower sparkle wondrously before your eyes.
Also read: How I Travelled Switzerland for 15 Days with Just SGD702
5. Scotland & England – ­for the die­-hard Harry Potter fan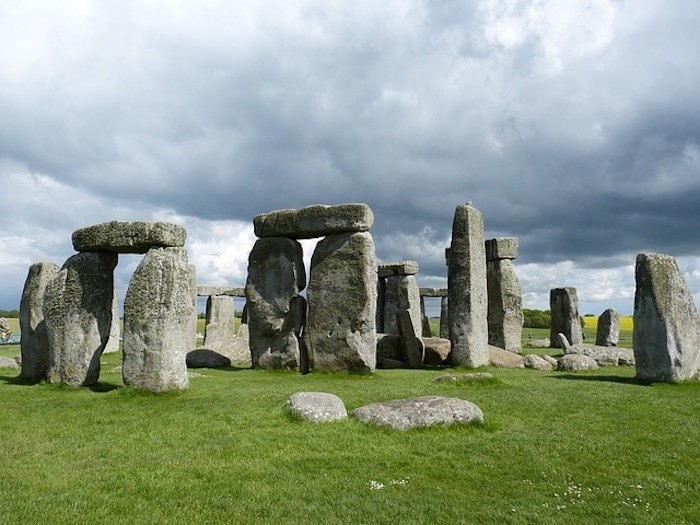 There is nothing more picturesque than the English countryside in the spring. Escape the hustle and bustle of the city to the tranquil beauty of ancient castles, vast green patches and winding country roads. Embark on a scenic road trip along the Scottish coastline from Edinburgh to York, where you could make a stop at the renowned Harry Potter inspired Alnwick Castle in the English county of Northumberland. Die-hard Harry Potter fans would love an awesome photo taking opportunity at Platform 9 3⁄4 at King's Cross Station in London, where you could also visit many magnificent destinations, such as the iconic Big Ben clock tower, Westminister Abbey and Buckingham Palace. Do not miss out on the Stonehenge in Wiltshire. This UNESCO world heritage site dates back to 3000 BC and is an extraordinary sight to behold!
6. Italy – ­for the art enthusiasts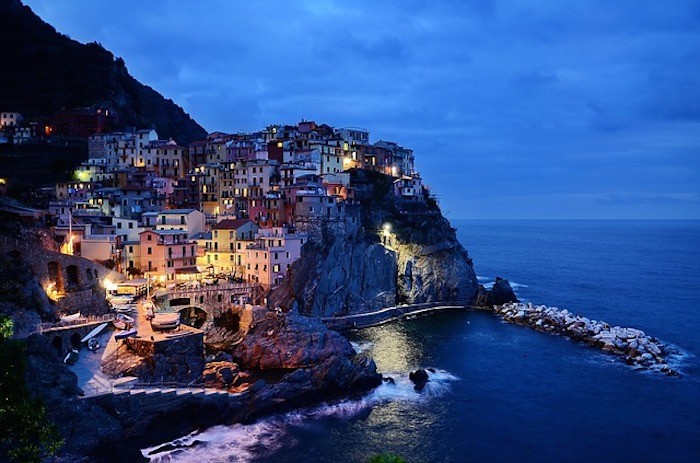 Allow Italy to seduce you with its beautiful landscapes and mouthwatering cuisines. Visit several UNESCO world heritage sites, such as the Historic Centre of Naples and Rome, and the colourful terraced villages along Cinque Terre. Stand in the presence of Michelangelo's David, an impressive Renaissance masterpiece located in the quaint city of Florence. Go back in time and take a romantic gondola ride along the Grand Canal in Venice. Experience the French and Swiss culture by taking a trip to Italy's first capital, Piedmont, where you can enjoy spectacular views of the surrounding Alps and vast lakes. For a full gourmet experience, attend the Salone del Gusto and Terra Madre happening in September for a delightful tasting of the city's finest wine and cheese.
[DEAL ALERT] If travelling to Italy is on your to­-do list this year, let Ergo: Travel help you out with the planning of your exciting trip! Check out their exciting Italian tour packages HERE and take your pick!
7. Sweden, Denmark & Norway­ – for the adventure buffs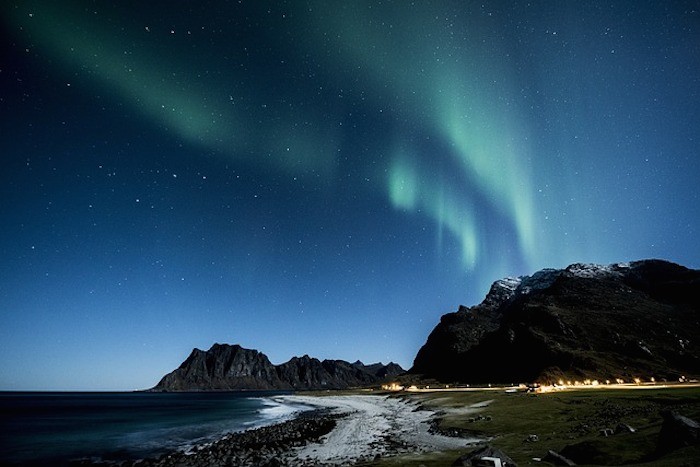 Embark on a Scandinavian adventure with the Golden Trio for a full experience of history, culture and entertainment. Start off in Sweden's capital, Stockholm,where you can explore one of the best preserved old towns in Europe, Gamla Stan. Take a walk through the narrow alleys and medieval houses and stumble upon the royal palace of Kungliga Slottet. Move off into the heart of Copenhagen for a stroll through the city centre to see the Amalienborg Palace, Christiansborg parliament building, Little Mermaid and more. Venture into Oslo, Flan and Bergen to take in stunning sights of the Fjords on an exquisite boat ride. Over here, you will sail through valleys, waterfalls, and spot little farms perched on steep mountainsides. If you are visiting in winter, do not forget to catch a glimpse of the elusive Northern Lights in Lofoten and Tromso!
[DEAL ALERT] Grab your chance to see the Northern Lights this winter before it dims for the next few years! Be rest assured that EU Holidays, the top agent for aurora chasing tours, will make all your aurora dreams will come true. Check out this unbelievable 10D7N Aurora Chasing in Norway tour package with them and book your trip today!
Finally, complete your travel bucket list with a journey into the great Nordic region ­– Iceland! Take an amazing Golden Circle road trip around the island, beginning in the capital of Reykjavik. Marvel at the breathtaking sights around the Ring Road whether you are in the car or hiking off somewhere. At the southern coast, you will see popular sights such as the majestic Skogafoss Waterfall and the Black Beach near Vik. The adventurous will love hiking in Skaftafell, and take it chill in Myvatn. Over at the region of Lake Myvatn, you will witness remarkable geothermal energy that will struck you with awe. Take an epic drive around the coast at the Fjords,and do not forget to take a dip in the gorgeous Blue Lagoon. This enchanting European destination holds so many stunning sights that its beauty is surreal.
So here you go! I hope you will find the perfect itinerary for your dream European holiday. Now tell us, which European destination do you yearn to visit the most?
Also read: 13 Days Itinerary to Italy, Switzerland and France for a Good Mix of Europe