Croatia is Europe's fastest rising new travel destination. With landscapes as varied as the beautiful Adriatic Sea and the Dinaric Alps, this Mediterranean country is, in my opinion, one of the most underrated destinations in the world.
After emerging from the Balkan War in the 1990s as an independent country, Croatia is now swiftly gaining fame as a spectacular beach and cruise destination—a place that is, additionally, also excellent for outdoor pursuits, such as hiking, boating, rock climbing and cycling.
I would definitely recommend dedicating two weeks, at least, to visiting Croatia. From the spectacular Dalmatian coast and islands to breathtaking ancient cities to some of Europe's greatest national parks, Croatia has enough to keep you occupied for weeks.
Let's take a look at a possible two-week itinerary for Croatia, shall we?
The following itinerary can be started anywhere along the route. You will need a rental car, though, so the best starting points will be the cities.
In this example, we're starting in Dubrovnik, on the far south of the Croatian coast. However, we won't start with visiting the city—we're simply picking up the rental car and heading north. Visiting the city will be done at the end of the city, in the spirit of "saving the best for last."
Split (2 days)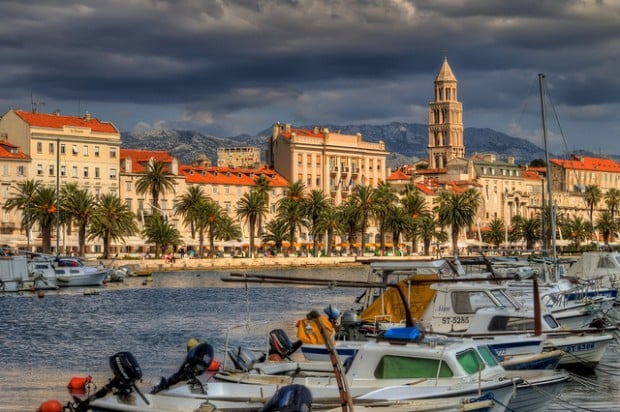 Image credit: Clark & Kim Kays
From Dubrovnik, we drive along the stunning Dalmatian coast for several hours until we arrive in Split.
Split is arguably one of the most surprising cities in the Adriatic. Many people don't know what to expect, but leave overwhelmed by the city's wealth of historic landmarks and vibrancy. This is probably the best place to experience how life is lived in Dalmatia. The gorgeous waterfront promenade is always filled with people, while the Old Town is dotted with pretty squares, restaurants, bars and shops. Split's main highlight, however, is fabulous Diocletian's Palace, a UNESCO World Heritage Site, one of the greatest Roman ruins in the world and still the beating heart of the city.
Krka National Park and Šibenik (1 day)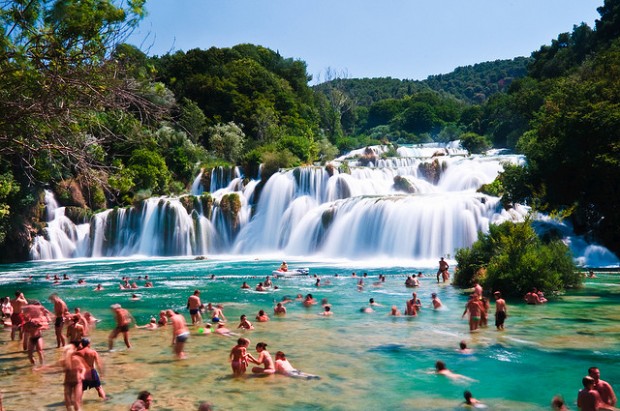 Image credit: Sergiu Bacioiu
Krka National Park and Šibenik lie a 15-minute drive from one another and can easily be combined in a one-day visit. Krka National Park is famous for its crystal-clear rivers and lakes and spectacular waterfalls. The one highlight here is the cascading Skradinski Buk waterfall, where it's allowed to swim. A visit to Krka, including walking the circular boardwalk, doesn't take longer than a few hours. Make sure to get there early, though—you will want to be there before the tour buses arrive.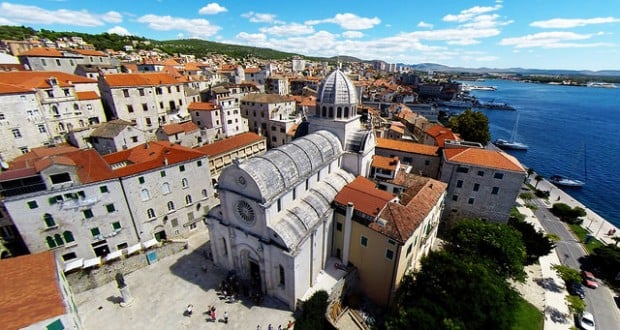 Image credit: Yacht Rent
Šibenik is an unassuming coastal town in central Dalmatia. It's well-worth checking out, though. This is the only coastal town in Croatia that was built by Croats—the other ones were founded by the Romans, Illyrians and Greeks, for example. Šibenik is an atmospheric medieval town, its Old Town filled with narrow cobbled streets, countless stairways and nothing but old stone buildings. The absolute highlight is the UNESCO World Heritage Listed Cathedral of St. James.
Zadar (1 day)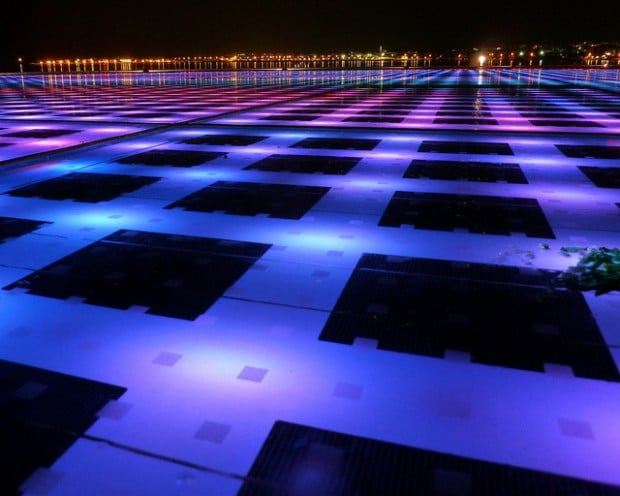 Image credit: zhelen
Zadar is another less-visited city in Dalmatia. With an Old Town occupying a photogenic peninsula, this ancient Roman city is home to beautiful Roman ruins and a downright gorgeous waterfront promenade. At the tip of the peninsula, you should make sure to visit the Sea Organ and the Salutation of the Sun, two incredible works of art that respectively use wave power and sunlight. Zadar makes for a welcome stop on the way from the southern Dalmatian attractions to Istria.
Istria (3 days)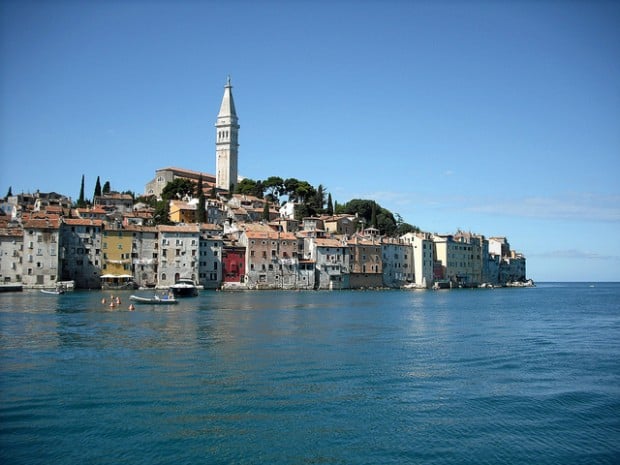 Image credit: Klovovi
Istria is the triangle-shaped peninsula on the northwest coast of Croatia. The region used to be a part of Venice and later Italy, before it became a part of Croatia. This Italian influence is still visible everywhere. It is without question the most Italian region in Croatia, with its olive groves, wineries, truffle forests and colourful coastal towns.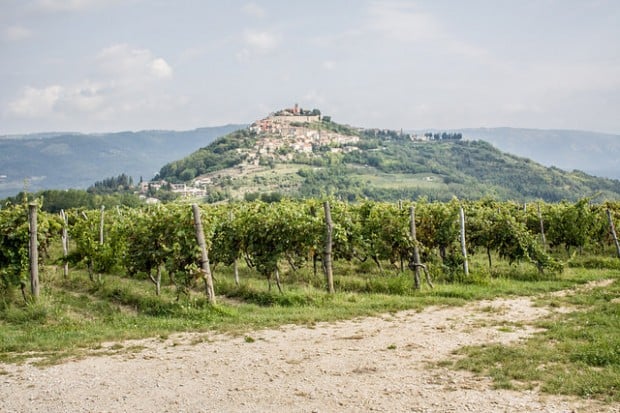 Image credit: Shadowgate
You should dedicate three days to Istria, taking the time to enjoy the beaches, but also going on drives through the peaceful hilly countryside. Places that are strongly recommended visiting are the extraordinarily beautiful town of Rovinj, the striking hilltop town of Motovun, and Pula, the region's largest city and home to one of the best-preserved Roman amphitheatres in the world.
Plitvice Lakes National Park (1 day)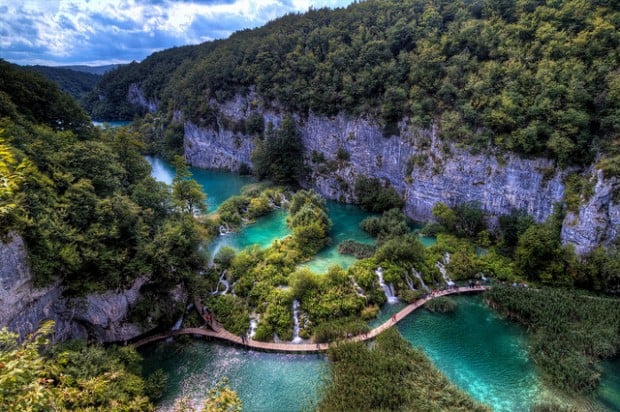 Image credit: Clark & Kim Kays
From Istria, it's a long drive to Plitvice Lakes National Park, so it's recommended to leave the night before you want to visit it. This way, you will be able to get up early in the morning and enjoy the park without the massive crowds that arrive in mid-morning.
Also Read: A Guide to Visiting Plitvice Lakes National Park
Plitvice Lakes National Park is sometimes referred to as one of most beautiful national parks in Europe. And there is truth to that. Home to one of the last remaining primeval forests on the continent, a healthy population of wolves and bears, and a series of truly magnificent lakes and waterfalls, Plitvice Lakes National Park is an absolute must-see in Croatia. The park was declared World Heritage by UNESCO for its unique natural features, most notable its cascading lakes, which are also the park's one main tourist attraction.
Dubrovnik (4 days)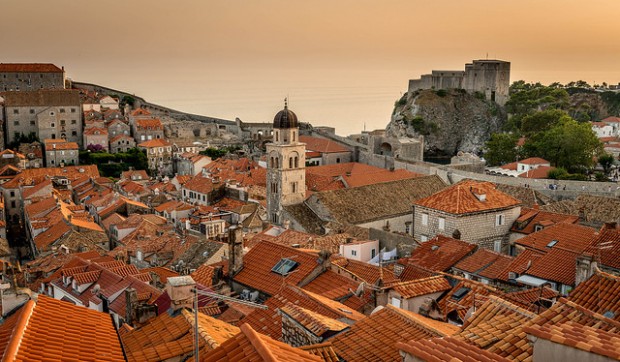 Image credit: Marcus Saul
Nicknamed "the Pearl of the Adriatic", Dubrovnik is without a shadow of doubt one of the most spectacular cities in Europe, if not in the world. This ancient city used to rival Venice when it came to maritime power and prosperity, and even used to be an independent republic. Home to massive city walls, a breathtaking Old Town, countless architectural highlights, stunning beaches and a cable car that offers some of the best views in the entire country, Dubrovnik is the best place to finish your two-week road trip around Croatia. The city deserves four days, one day each to visit the Old Town, take the ferry to nearby Lokrum Island, relax on a beach, and take a day trip to Montenegro or Bosnia and Herzegovina.
As you can see, this itinerary includes twelve days in an actual place, either a national park or a city. The additional two days that are necessary to get to two full weeks can be used to either get to Croatia and back home again, or simply to do some additional side trips.